Visit Mirador del Rio, a gem on the Lanzarote landscape! For a small entrance fee, you'll be treated to jaw-dropping views of La Graciosa. Did you know? It's nestled a staggering 400 metres high!
As you embark on your journey to the Mirador viewpoint, the surrounding scenery will mesmerize you. Winding roads, dotted with native flora, lead you to this haven. And there's a buzz of excitement in the air, as travelers, just like you, anticipate that first glimpse from Lanzarote's famous viewpoint. The beauty of the Mirador del Rio scenic road isn't just in the destination, but also in the journey!
Mirador del Rio Lanzarote isn't just any viewpoint; it's an artistic marvel perched gracefully above the ocean, blending seamlessly with the cliff's rock. As you follow the scenic route, you'll discover this spot near the intriguing remains of a 19th-century military base.
The artist behind its unique design, Manrique, wasn't just any artist; he was a Lanzarote native with a passion for painting, sculpting, and transforming landscapes. And if you're feeling peckish after all that sightseeing, there's a delightful restaurant nearby. Indulge in some local cuisine while soaking in those panoramic vistas!
Mirador del Rio – car hire:
We have rented cars many times during holidays in Spain and we always used discovercars.com
Check out our guide to the best Spanish rental car companies or simply explore the options directly on discovercars.com if you need a car during a trip to Lanzarote.
We'll cover more of this in the next section on the viewpoint's history. But if you're visiting, you should know that this is a cliffside like no other; indeed, there's even a café there.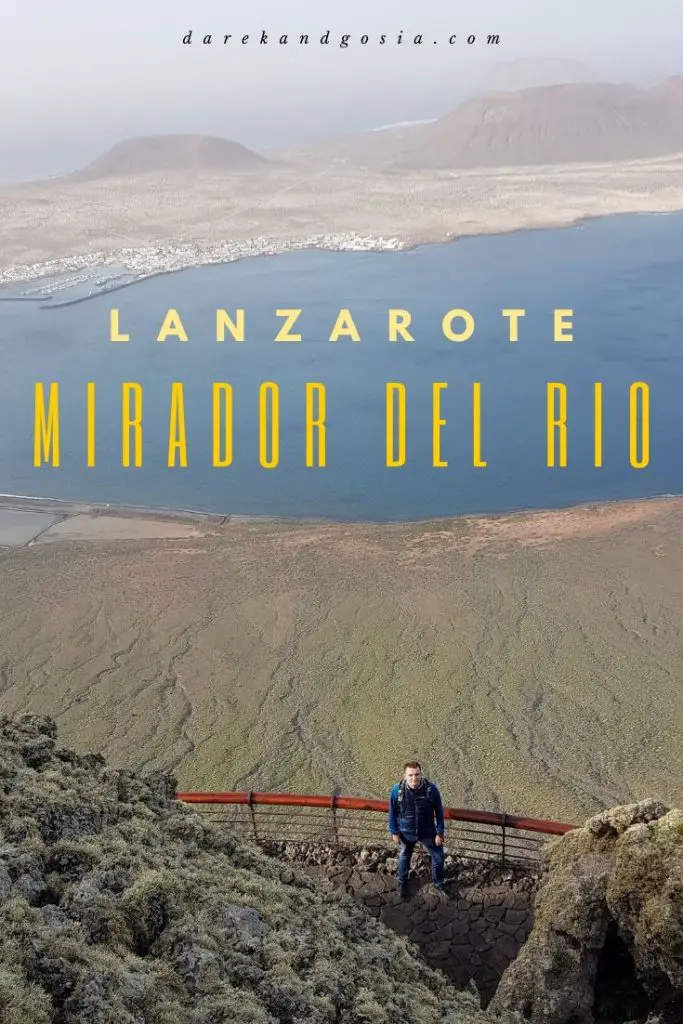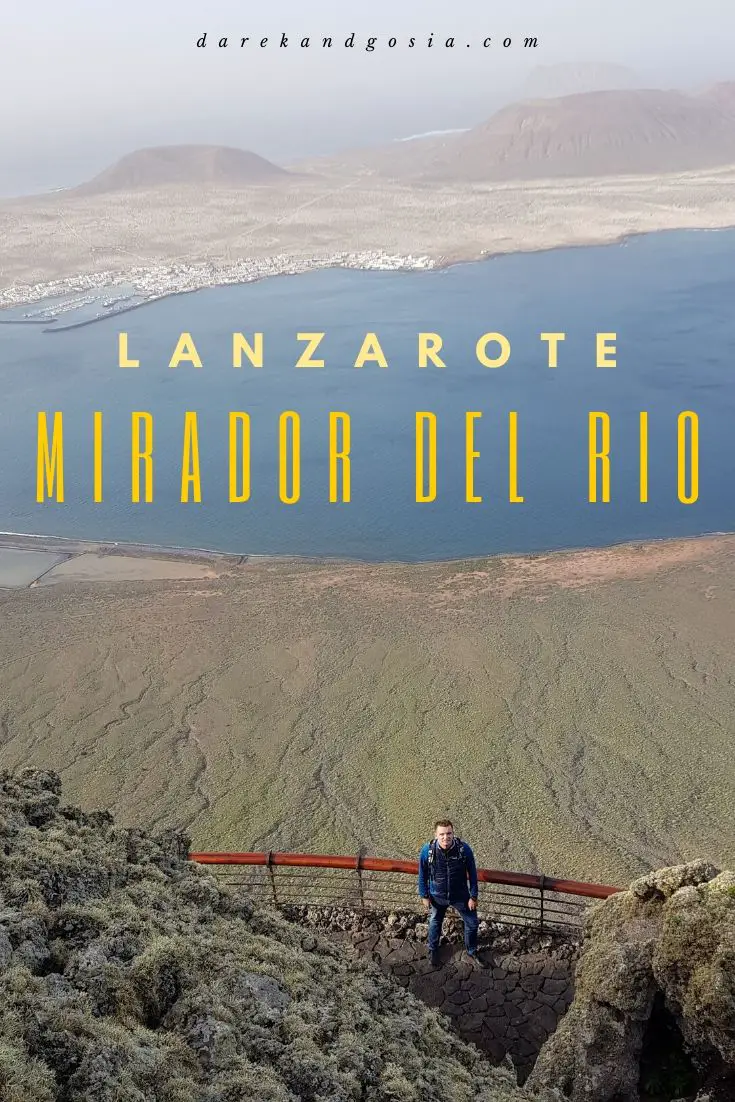 Mirador del Rio viewpoint history:
Largely used for its strategic location, Mirador del Rio was once in the perfect position to see any approaching pirates coming towards the area. This was before the viewpoint was designed to be the masterpiece it is today, of course; because by 1974, pirates were long gone.
At the end of the 19th century, a fortress was built on the site, to defend against American ships during the war over Cuba. The cannons that were used during those battles are now hosted by the Arrecife in Castillo San Jose. Tourists and locals can stand on the site of history, and still observe the weapons used so many years ago.
There isn't much more to say about the history of Mirador del Rio. Being such a new location, it has a short history. Until Cesar Manrique came along, the location was just a cliffside with a great view and a few battles to its now. Now, it's something a little more picturesque. It gained its function in 1974 after it was finished being landscaped, and is home to a few facilities that make it an interesting visit for any tourist in the area.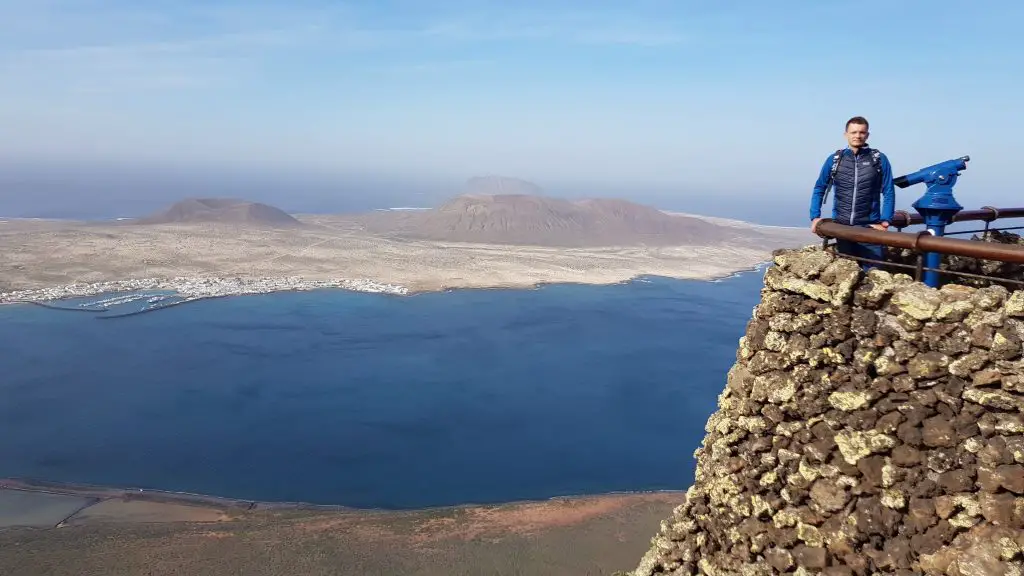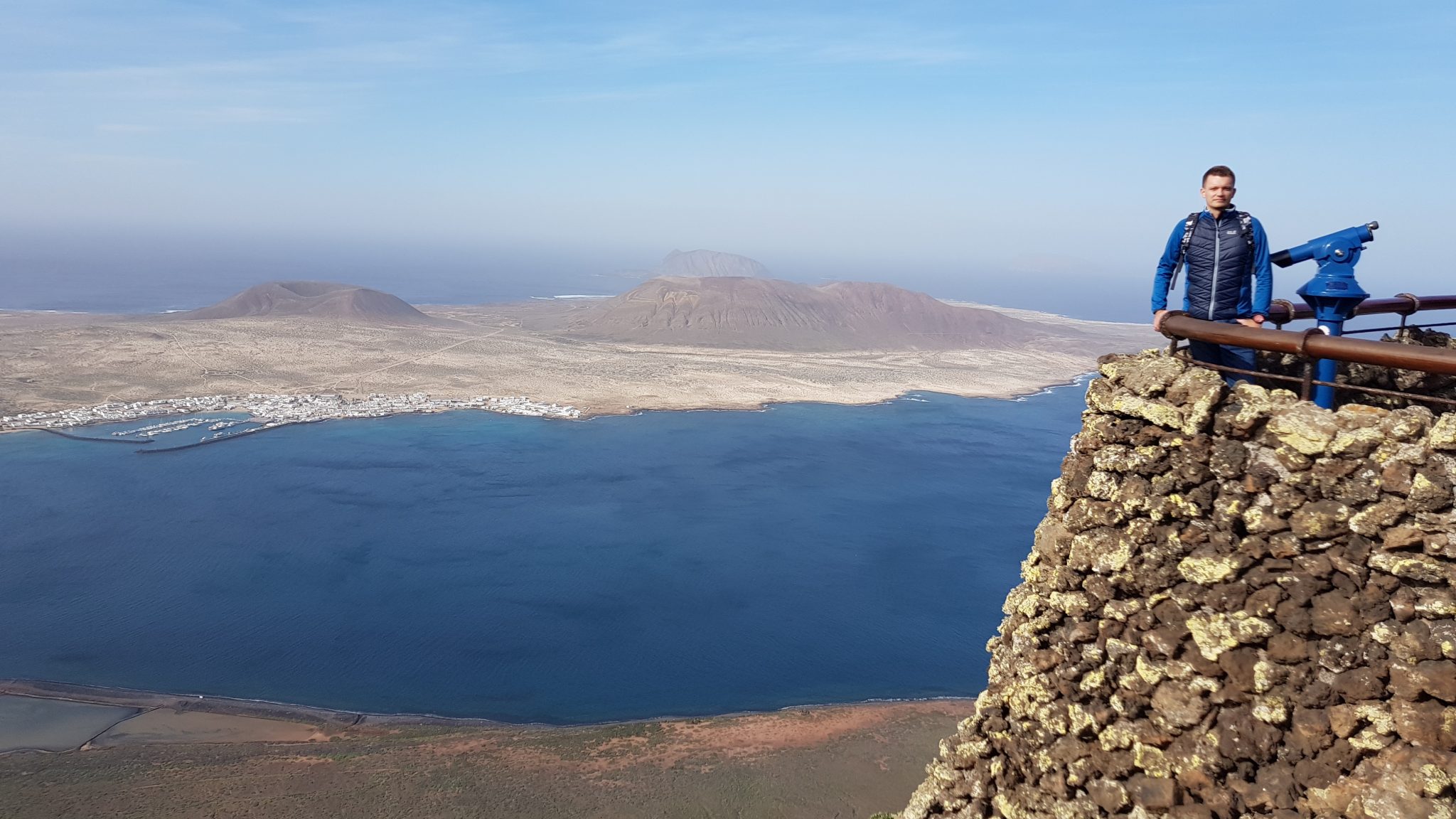 Who designed this viewpoint?
Though Manrique is one name you'll see a lot when it comes to the erection of the viewpoint, there were others involved with the design and creation of the viewpoint. Architect Eduardo Cáceres and artist Jesús Soto both collaborated in the creation of El Mirador.
The terrain of the area had to be dug up first, and once the building was designed and built, everything was then covered in volcanic rock. This is what makes it look as though the facilities are part of the surrounding area.
However, past the area of El Mirador being dug out and built up, it was Cesar Manrique also conceived Mirador el Rio, the viewpoint. He had some help from both Soto and Cáceres; though both are rarely mentioned in reference to the creation of the viewpoint. Manrique designed Mirador del Rio Lanzarote in his usual style, and the area consists of a café, souvenir shop, and a platform at the top of the structure.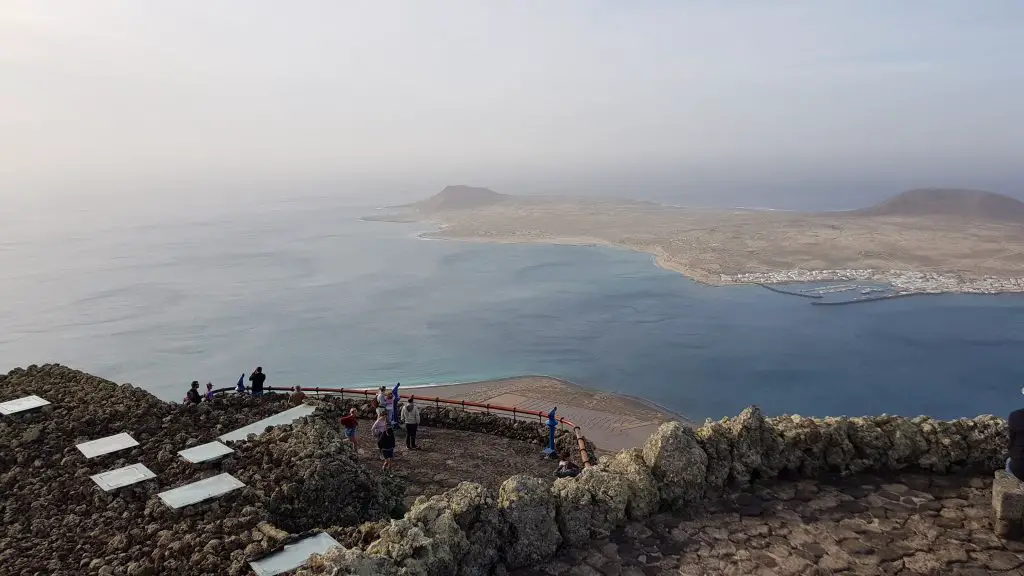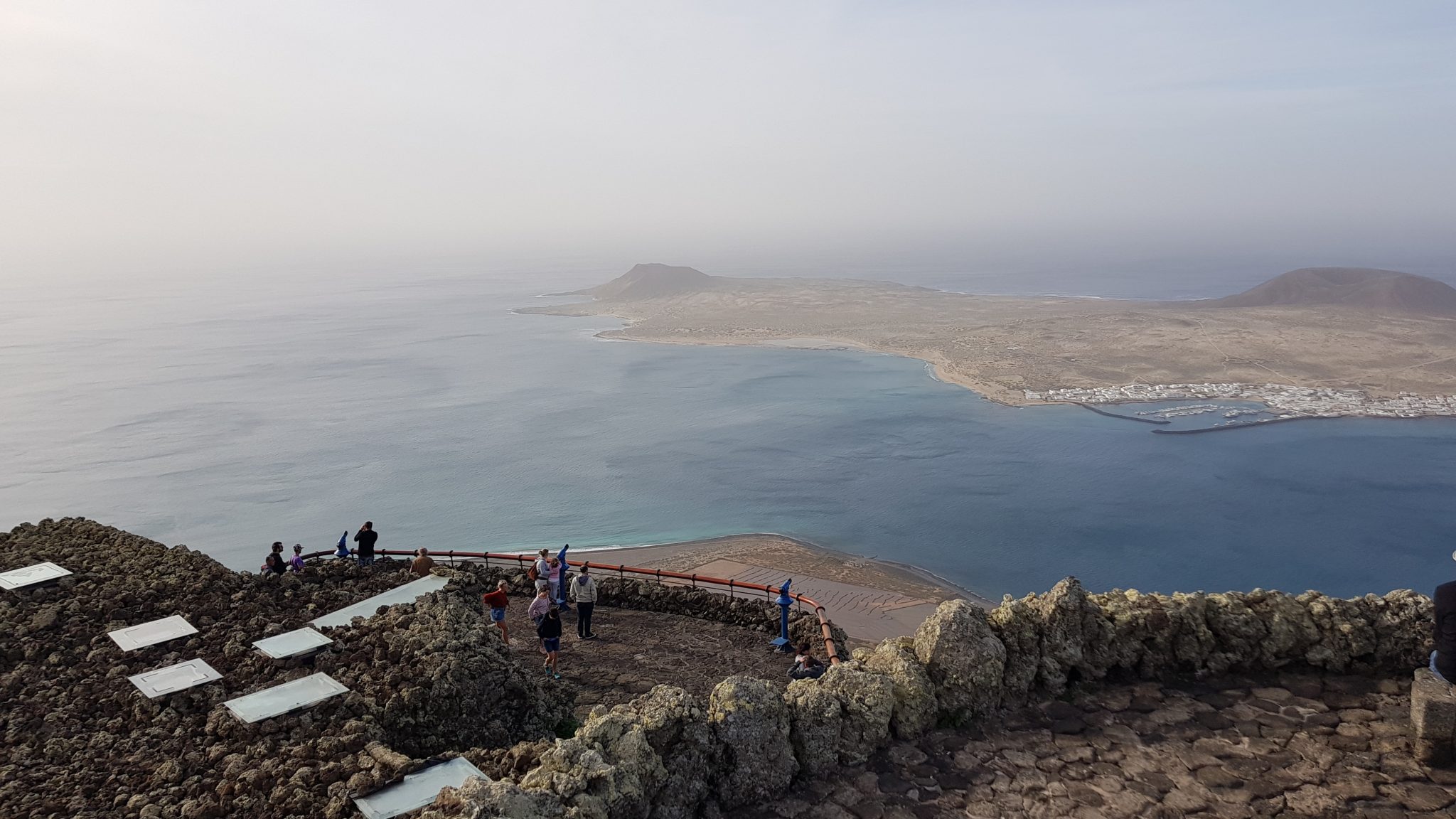 How to get to Mirador del Rio?
It's best to drive up to Mirador del Rio because there isn't a lot of access and it's not a journey that's really suitable for people travelling by foot. There isn't any public transport, either. Unless you're coming from the very north of Lanzarote, you'll need to drive up to Arrieta, turn onto the LZ-201 road, and head the rest of the way up to Mirador del Rio.
From Jameos del Agua or Cueva de los Verdes, you can follow the LZ-204 road until it takes you to the LZ-201 road. Turn right onto the LZ-201 road, and continue on to Mirador del Rio.
If you don't have a car and you can't or don't want to hire one, the only other option you have to get to this attraction is to book a tour. Tours are completed by coach and don't usually just cover Mirador del Rio. You can get a tour of the north of Lanzarote for around 40 euros for an adult passenger, where you'll stop at Mirador del Rio for half an hour total. This is just one of the many tours available that we found from a quick search of local tours and guides.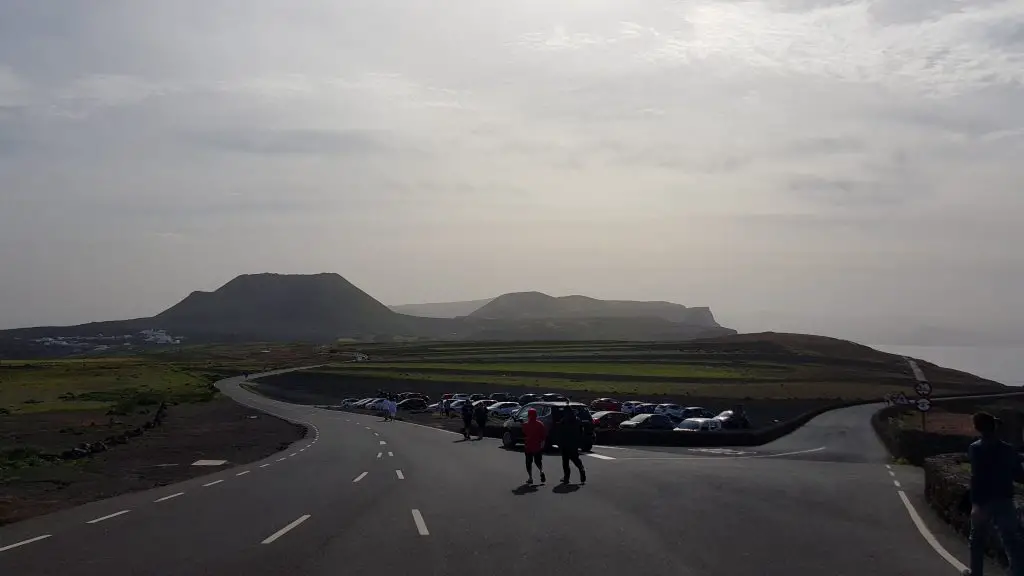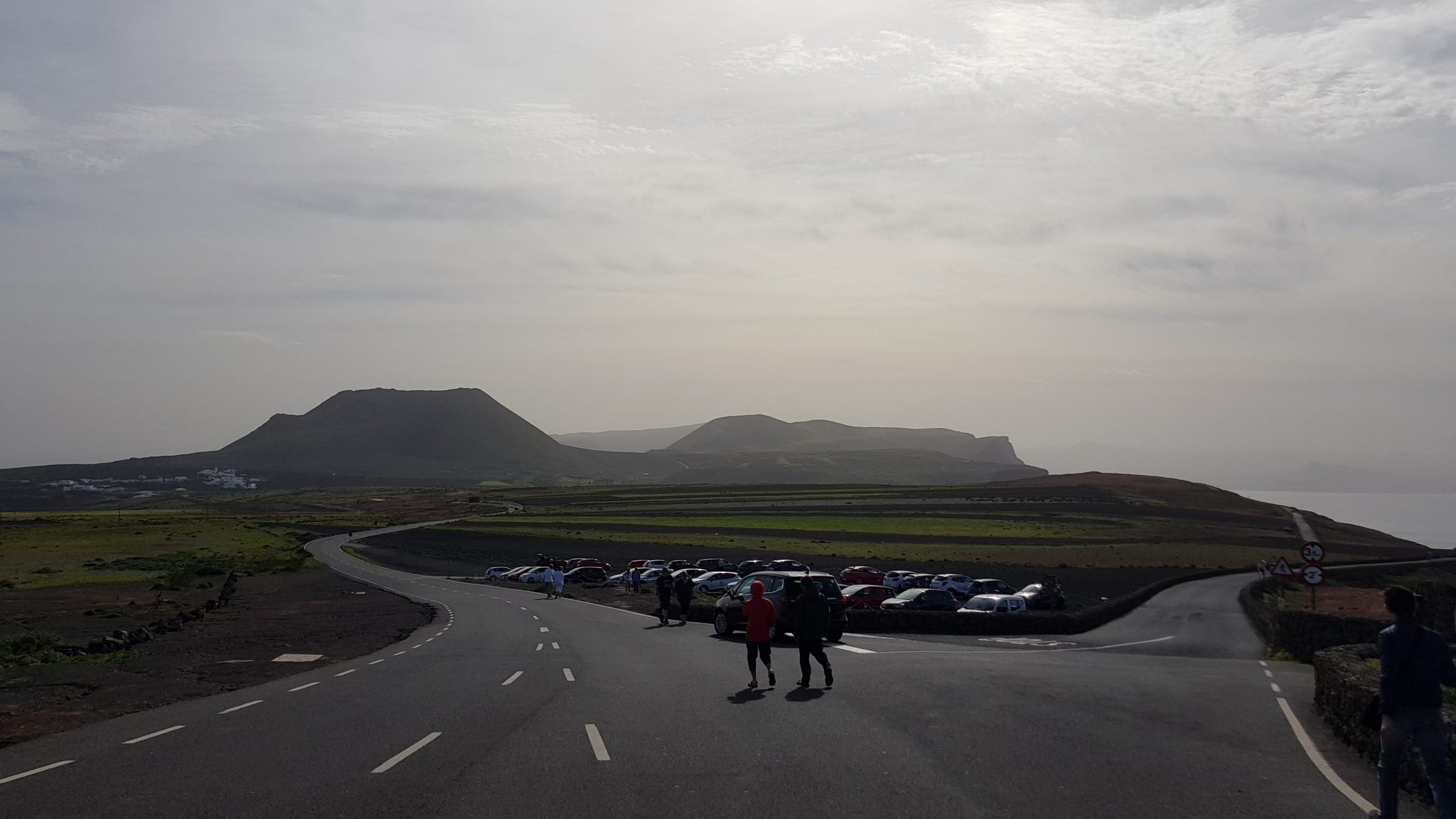 How high is Mirador del Rio?
Mirador del Rio is approximately 475 metres above the sea, though this number strangely varies depending on the source you look at. The viewpoint can be found right at the end of the Risco de Famara range, and the facilities are seemingly part of the rock around them. Though we know that the rock and terrain was dug into to place the building before it was recovered with volcanic rock. It's an illusion, but a stunning one.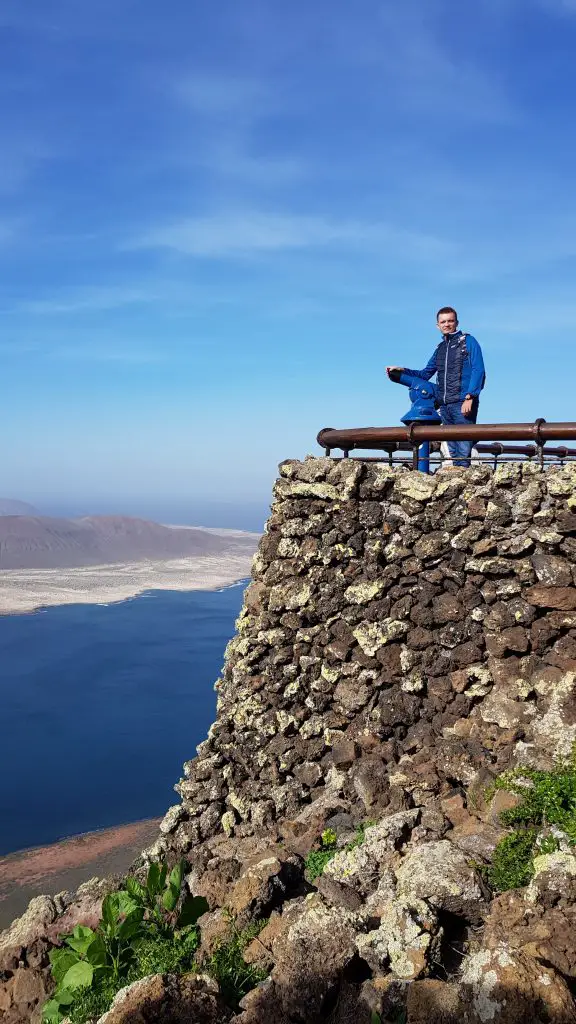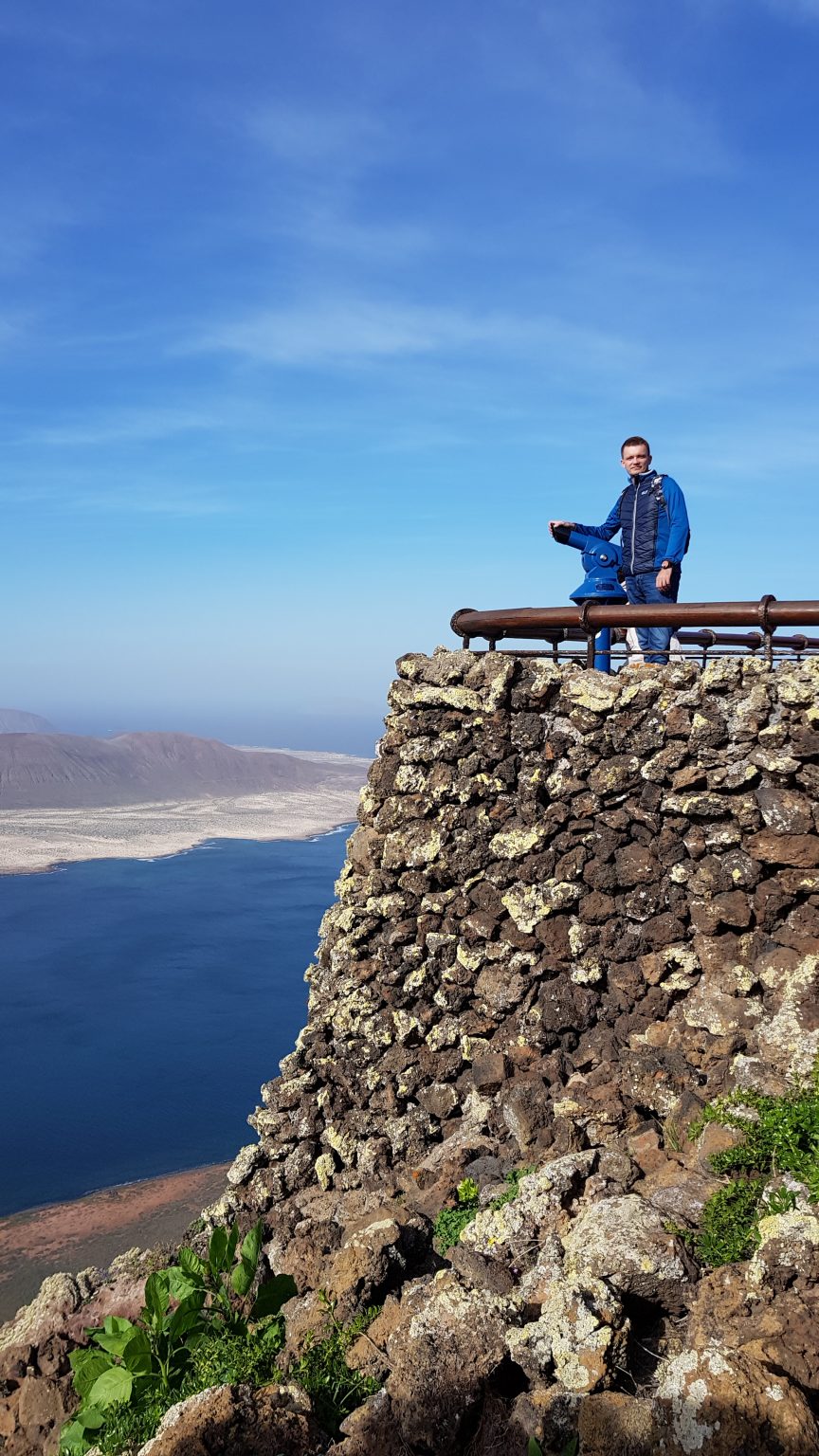 What can you see from the top of the viewpoint?
From the top platform of this cliff-top viewpoint, much of the surrounding area can be viewed by the human eye. On a clear day, you can see across to the island of Montaña Clara and Alegranza; both of which are situated behind and to the right of La Graciosa. These islands make up the Archipielago Chinijo marine reserve!
There are telescopes on the viewing platform of Mirador del Rio Lanzarote, so you can zoom in on one of the islands and see their beauty from afar.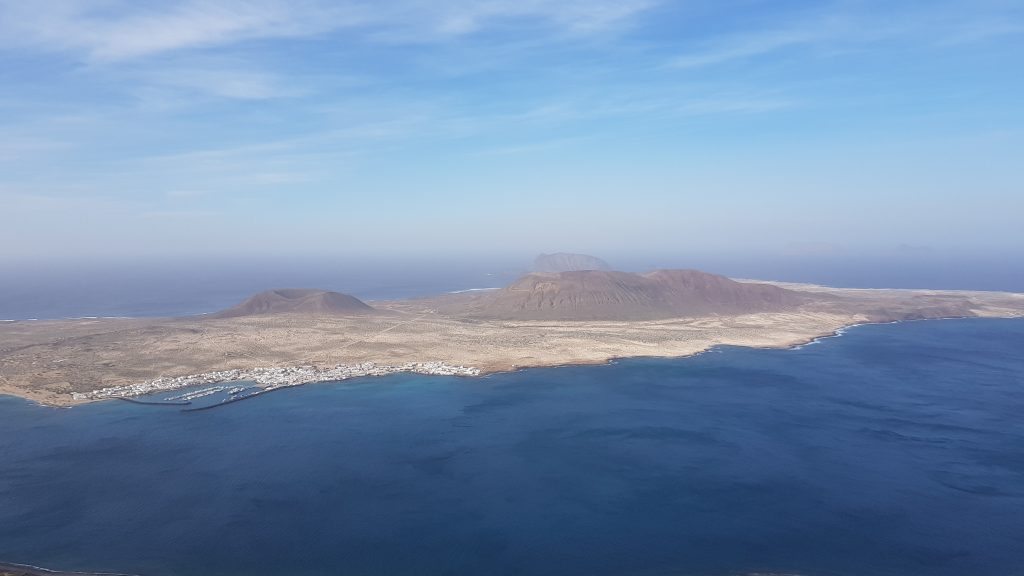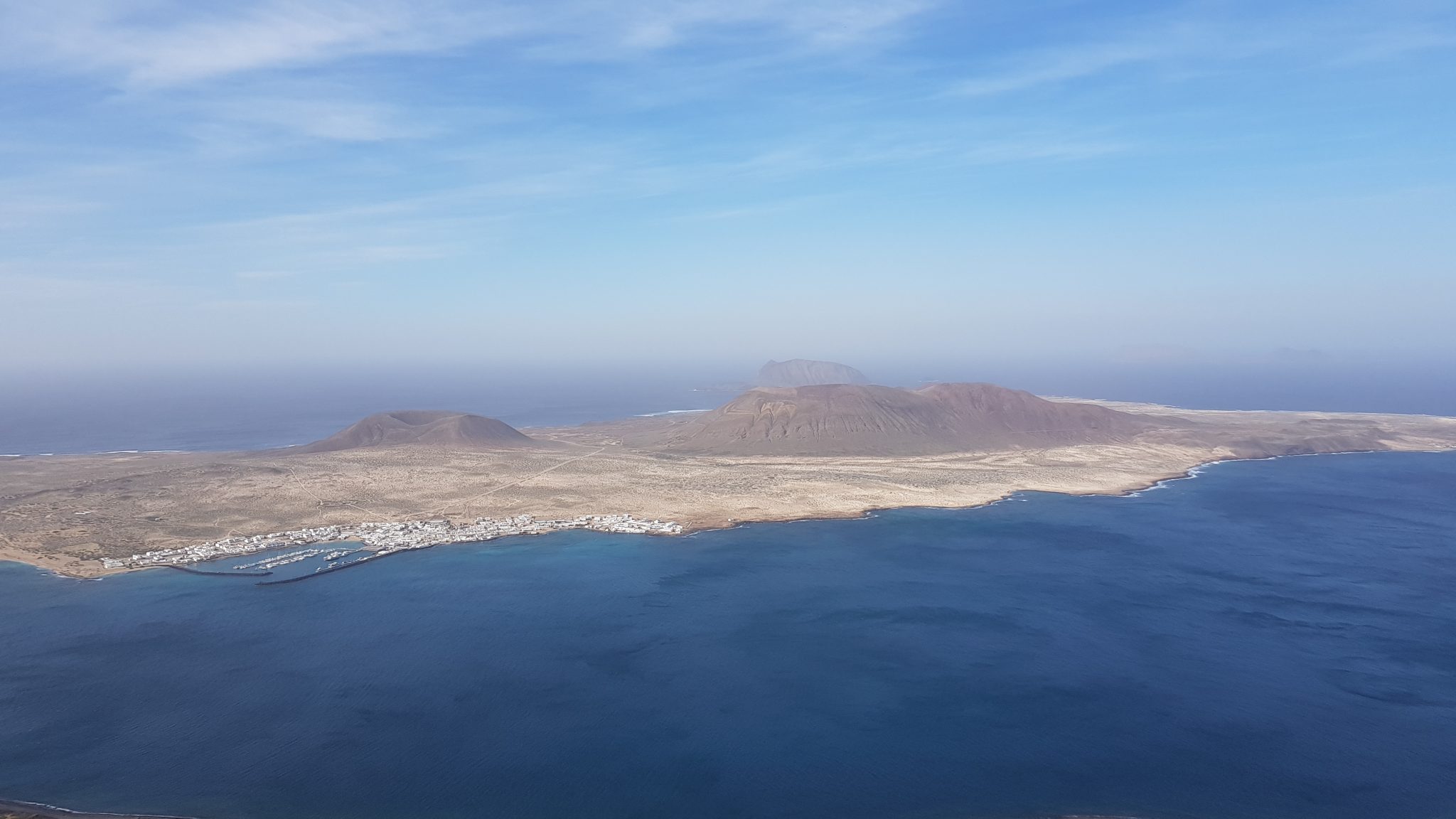 Mirador del Rio opening times:
The opening hours in the summer months are slightly different to the rest of the year. A typical day for Mirador del Rio starts at 10 am in the morning and ends late afternoon at 5:45 pm.
In the summer, the opening times are extended, and you can visit from 10 am to 6:45 pm at night. Depending on when you visit, this gives you the opportunity for some great dusk photography.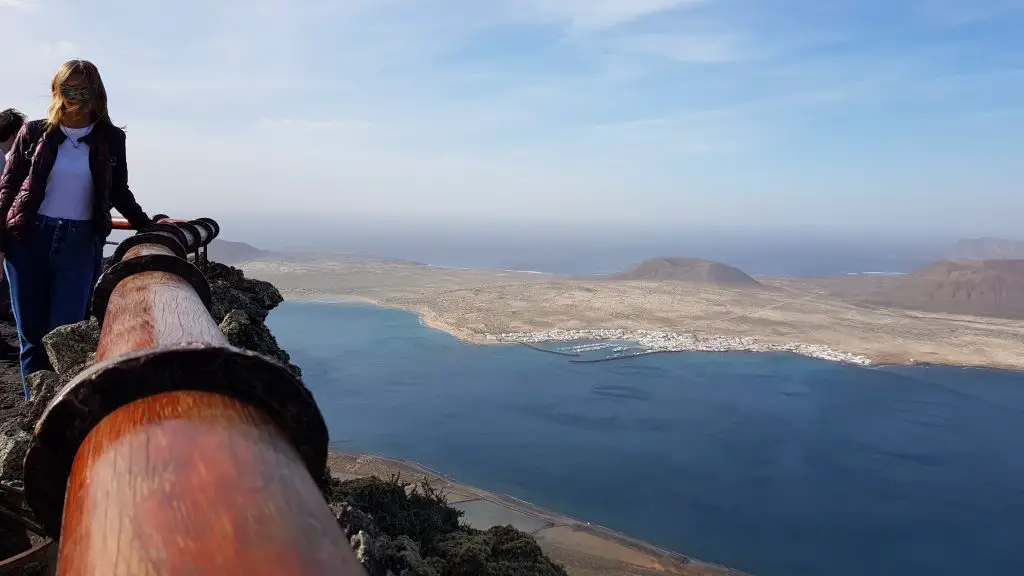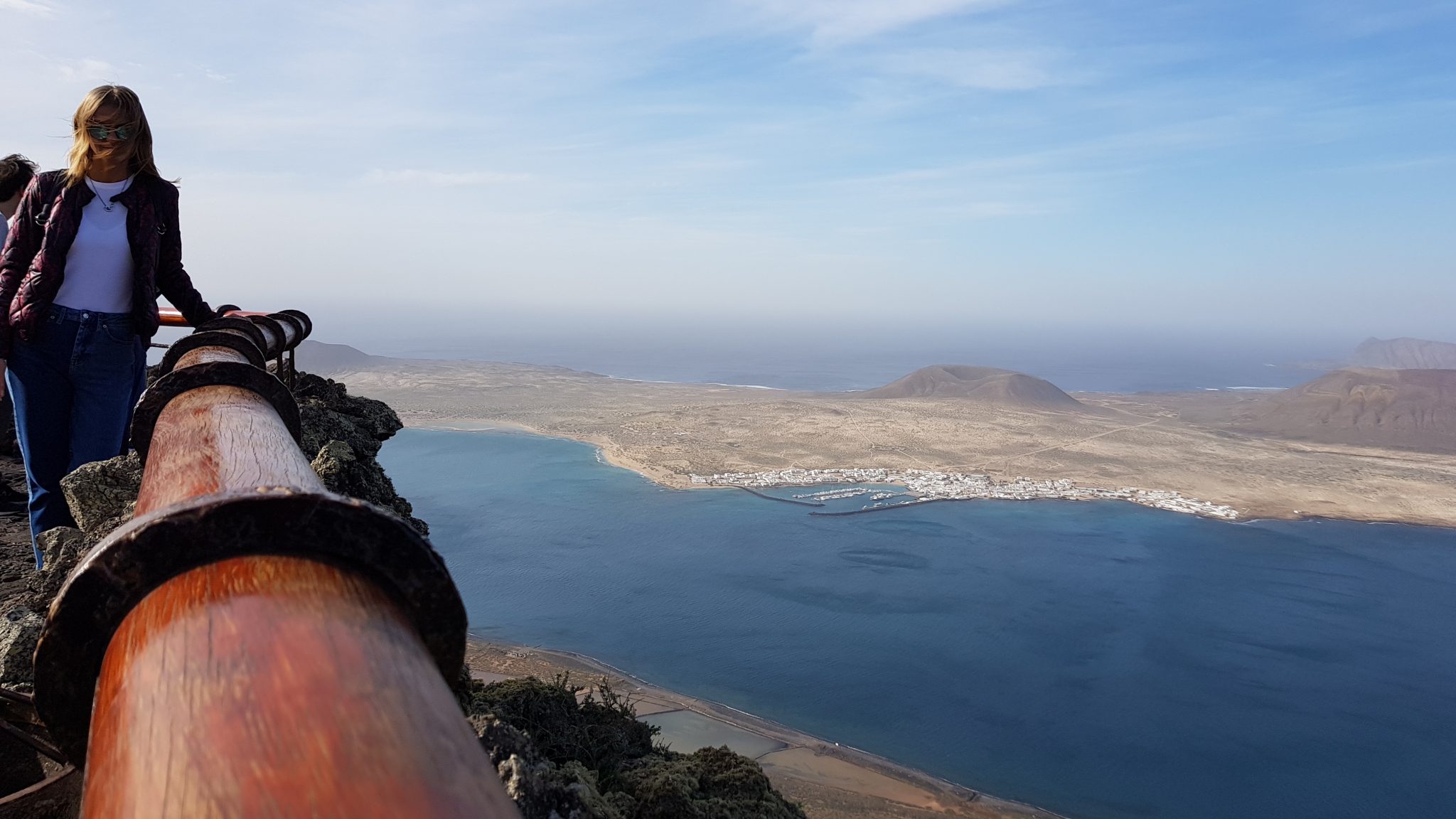 Mirador del Rio entrance fee:
The entrance fee for Mirador del Rio is very small; great for tourists who aren't staying for a long time and don't want to spend too much to enter the location. For an adult, you're looking at paying just 5 euros. For children aged between 7 and 12, it's 2 euros and 50 cents. Children under 7 years of age are offered free entry.
Restaurant Mirador del Rio
The eatery on Mirador del Rio is more like a café than a restaurant. The pricing is very average for the area, and the food is exactly what you'd expect of a café for tourists. You can have coffee and cake while looking over the ocean views or tuck into a delightful pastry.
There's nothing really filling there, and you won't find a three-course meal, but it's a delightful little place that's seemingly built into a cliff; what more could you ask for?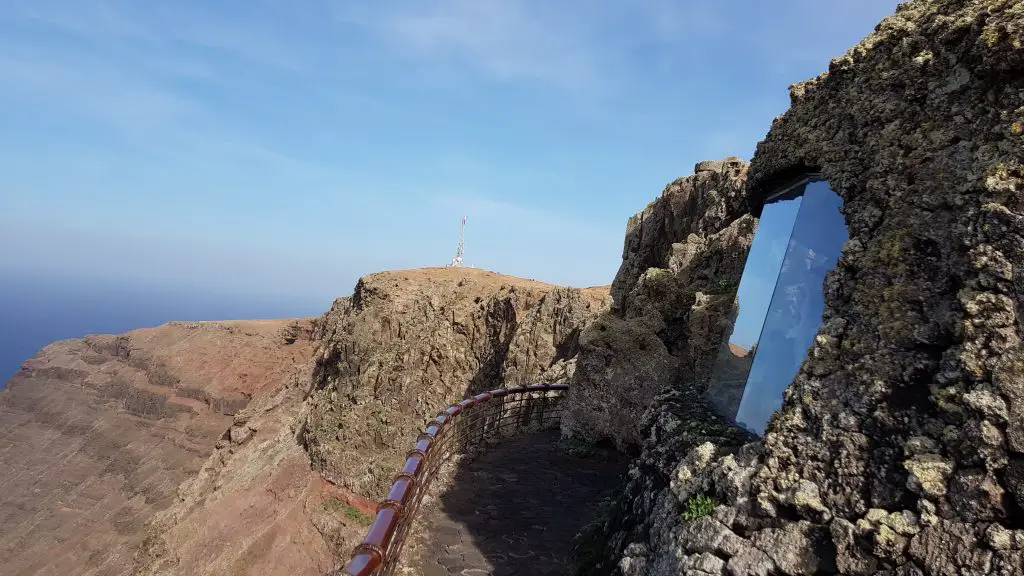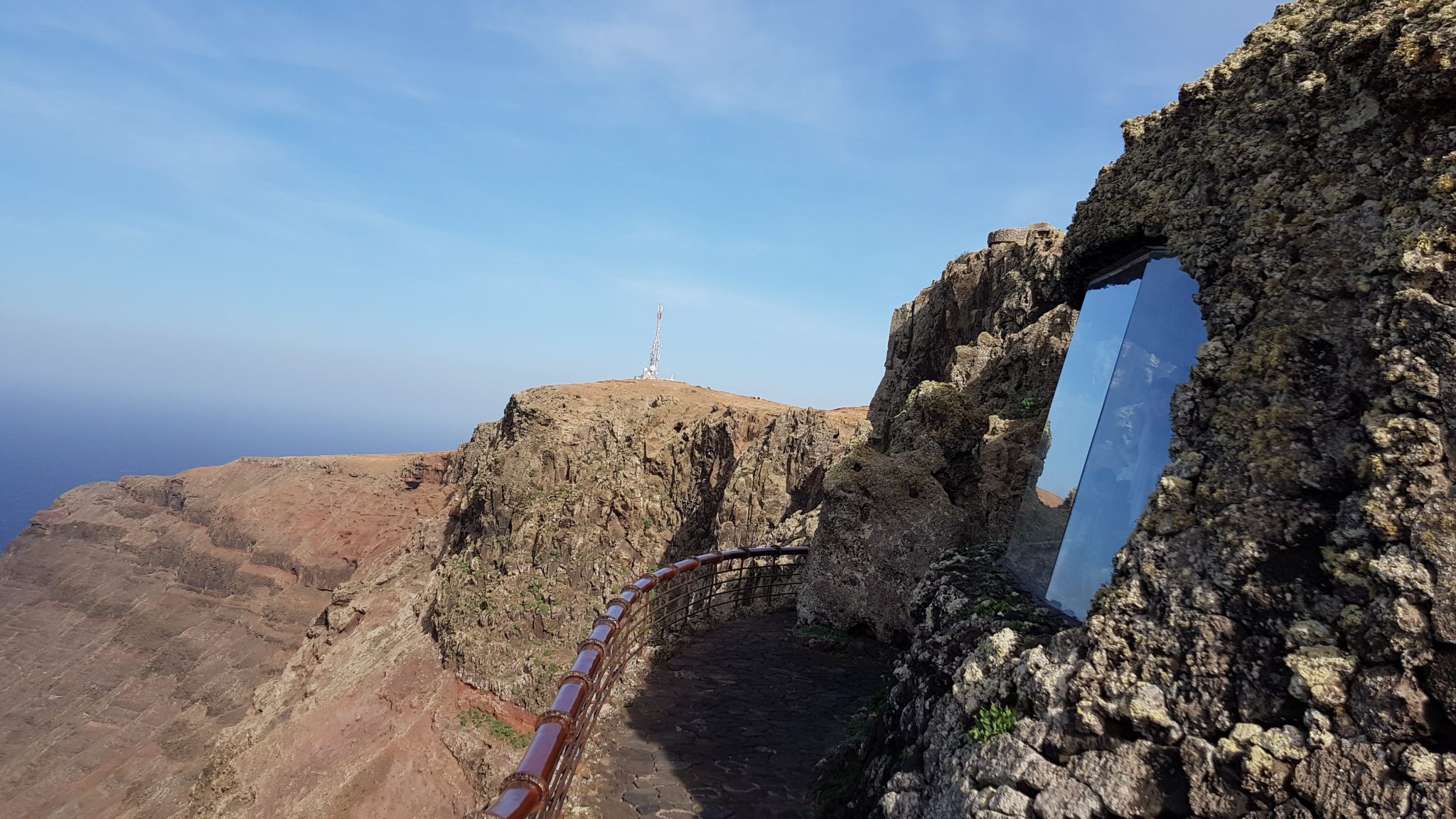 How much time do you need at Mirador del Rio?
Because Mirador del Rio is a small area, and there are few facilities, it's recommended that you only spend a short amount of time there. Mirador del Rio isn't a destination to make a full day trip out of, but it's a great place to stop by on a journey. During the summer months, it's recommended that you visit in the afternoon to avoid the crowds.
Those who are visiting on coach tours will see that many tour companies allocate just 30 to 60 minutes for visiting Mirador del Rio before moving on. This doesn't leave much time for coffee, but you can still experience the views that the viewpoint has to offer people.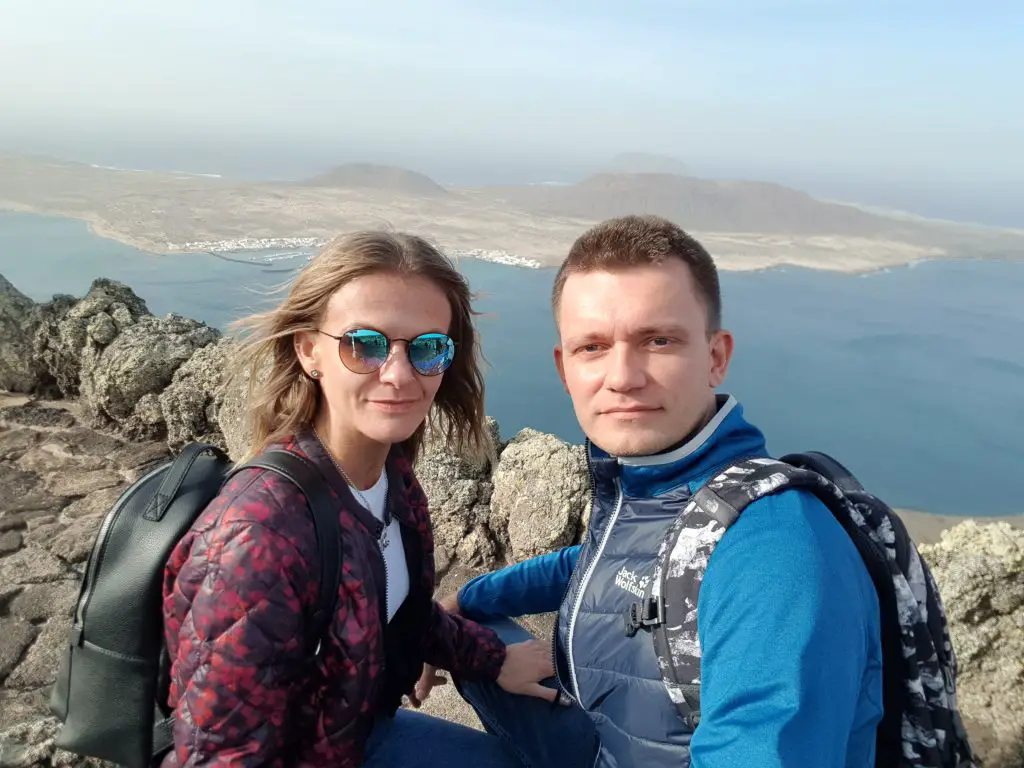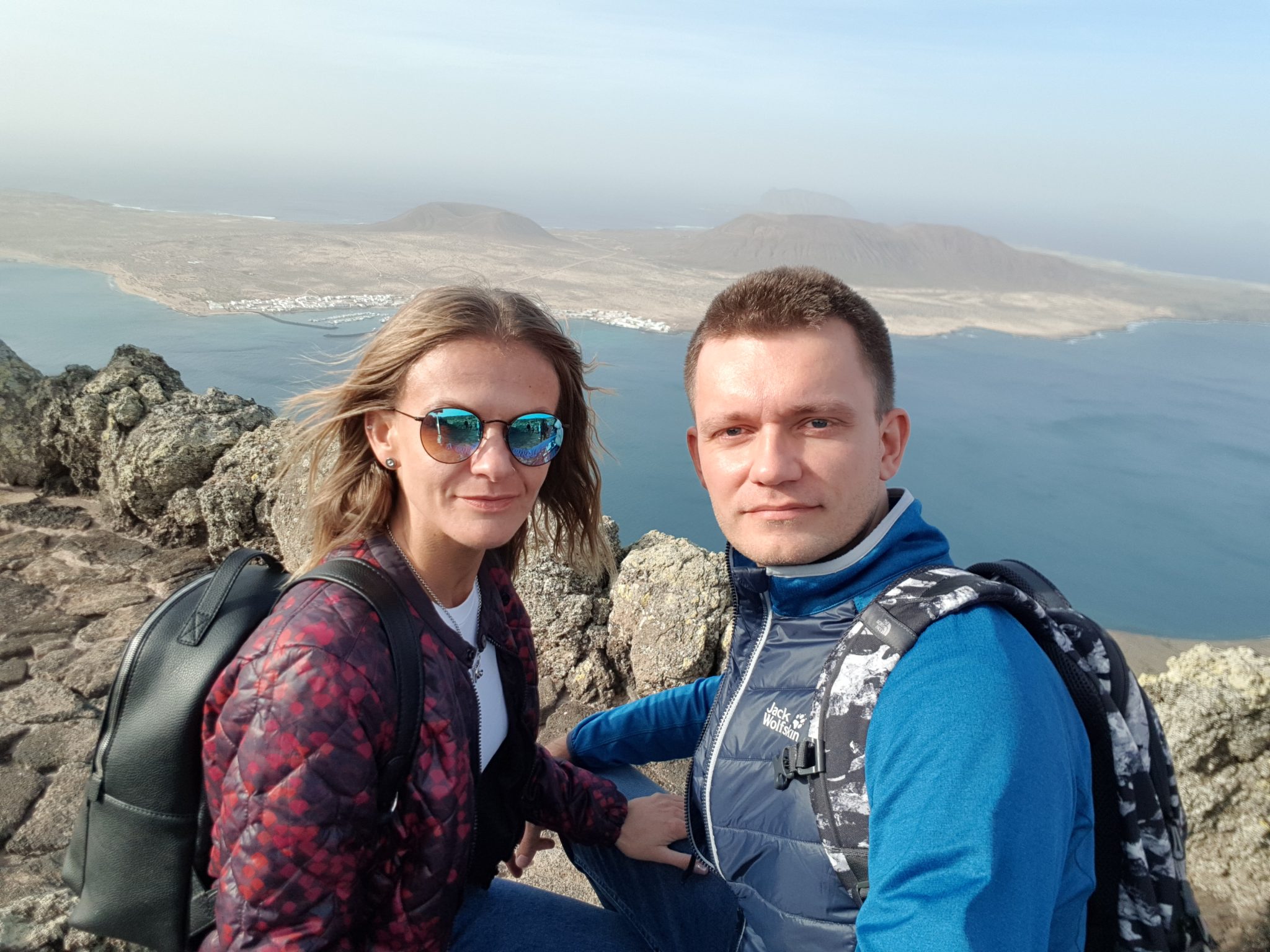 Is it worth visiting Mirador del Rio?
If you're in the area and looking for a place with great scenery and a unique look, then it's definitely worth making a stop at the viewpoint before you move on to other destinations in Lanzarote.
Planning a trip to Lanzarote soon? Make sure you use the below resources:

* Find a cheap flight to Lanzarote

* Rent a car at Lanzarote airport, but before you do that read our guide about renting a car in Europe

* Book accommodation: 3* Hotels in Lanzarote start at €40!

* Read our other Spanish articles: Alicante, Gran Canaria or Barcelona
Mirador del Rio Lanzarote offers more than just a viewpoint; it's a transformative experience. For those seeking a blend of nature, art, and history, this Lanzarote viewpoint stands out as a must-visit. With a reasonable entrance fee, visitors are granted access to panoramic vistas of La Graciosa and beyond, all from a staggering height of 400 metres.
The scenic road leading to this renowned destination promises an adventure in itself, punctuated by Lanzarote's natural beauty and tales of Manrique's artistic genius. And don't forget to end your journey with a sumptuous meal at the nearby Mirador del Rio restaurant, where the views are as delightful as the cuisine. Dive into the essence of Lanzarote, and let the mirador viewpoint be your guide!
Spending holiday in Lanzarote?
The island is known as one of the best winter sun destinations in Europe. Make sure you visit other top attractions in Lanzarote: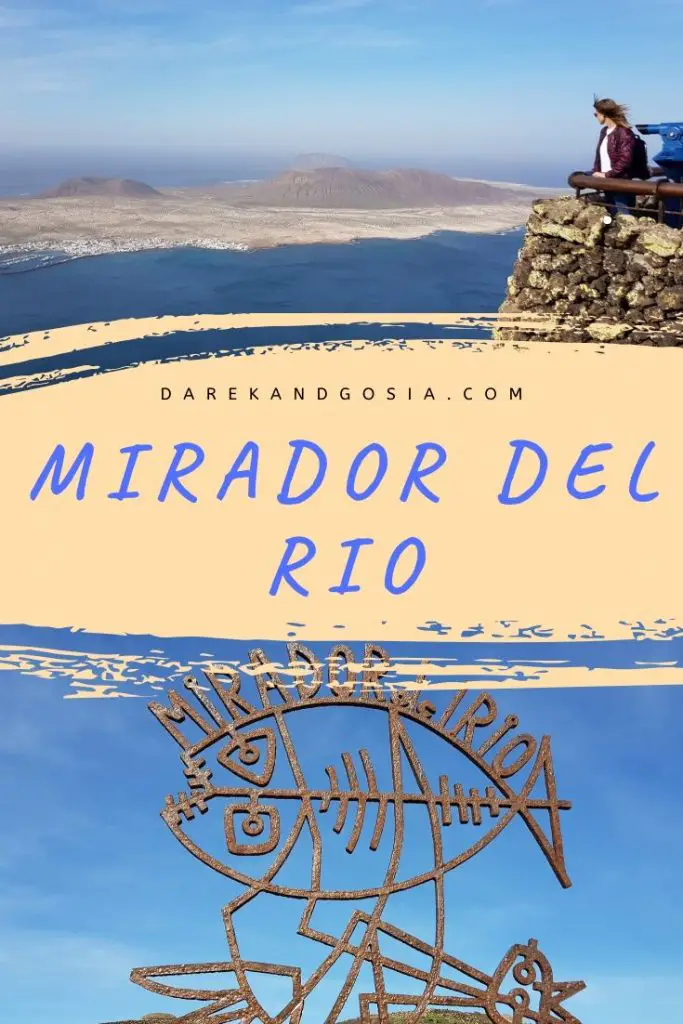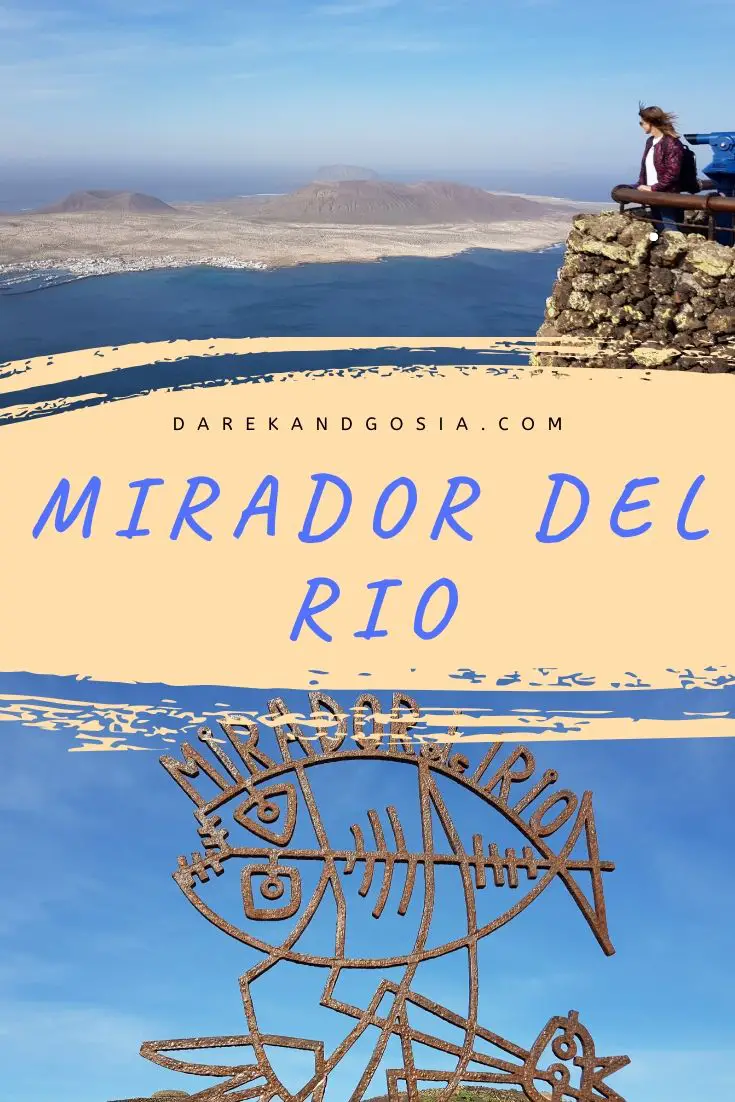 Articles you may like: