Visit Berkhamsted town and enjoy the best Hertfordshire has to offer. From riverside walks to amazing pubs – there are many things to do in Berkhamsted!
Looking for top attractions to visit in Berkhamsted? This market town has really much to offer. Whether you plan to visit Berkhamsted Castle or go for a long walk in Ashridge Estate there are many popular things to do in Berkhamsted!
Anyone looking for a perfect day trip from London would love this Hertfordshire town.
If you are looking to move house then Berkhamsted is one of the top London commuter towns!
So, are you ready to learn all about Berkhamsted? Let's start! 🙂
What county is Berkhamsted?
Where is Berkhamsted in England? Berkhamsted is located in southern England in the beautiful county of Hertfordshire. With close proximity to the capital city, Berkhamsted is one of the most popular commuter towns near London.
Is Berkhamsted a nice place to live?
Many people would love to move to Berkhamsted. In fact, this historic market town located in Hertfordshire has been named once as the best place to live in the South East of England.
So, yes!
Berkhamsted really is a nice location to live in this part of the United Kingdom!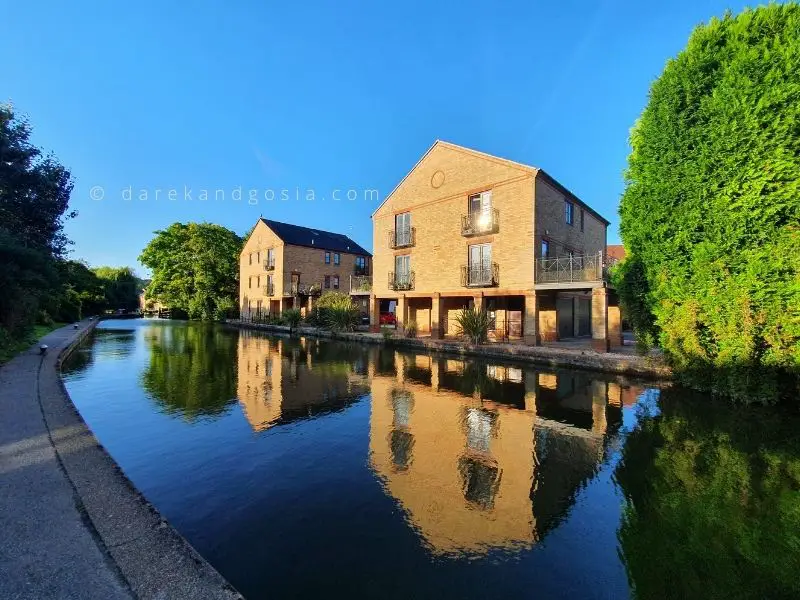 How far is Berkhamsted from London?
How far is Berkhamsted from me? Using the typical M25 route, you can reach Berkhamsted in just under an hour when travelling from central London by car. It's actually faster to take public transport in the case of this journey – a train from London Euston will get you to Berkhamsted in less than half an hour.
There are several trains that run throughout the back to Berkhamsted, which continue late into the night.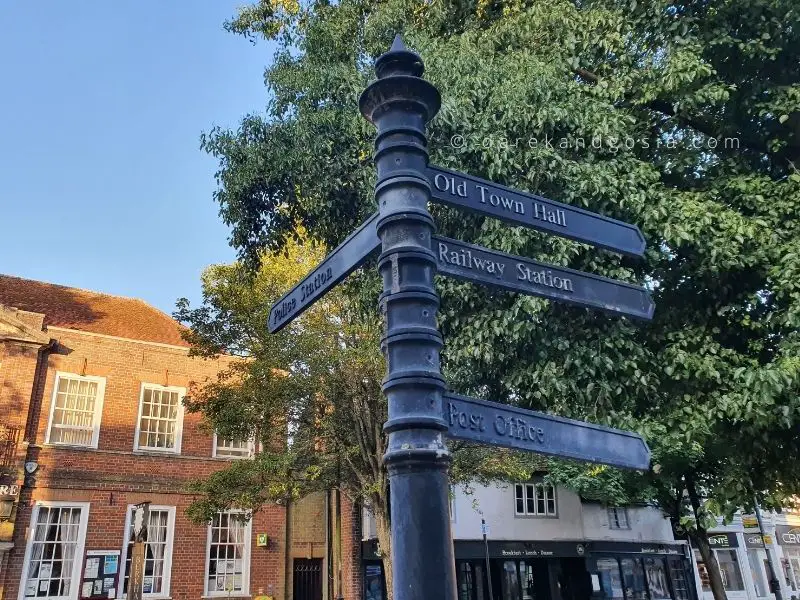 Parking in Berkhamsted
Looking to park in Berkhamsted? Well, you're in luck! As in turns out, there's a few places you can park without worrying whether or not you'll be coming back to a ticket. There are three nicely sized pay and display car parks around the town, these are located at Lower Kings Road, St. John's Well Lane, and Water Lane.
For free parking, head towards Canal Fields. The public car park there is free to park on, according to the Berkhamsted Town Council's official website. All of these car parks can be located using Google Maps, too.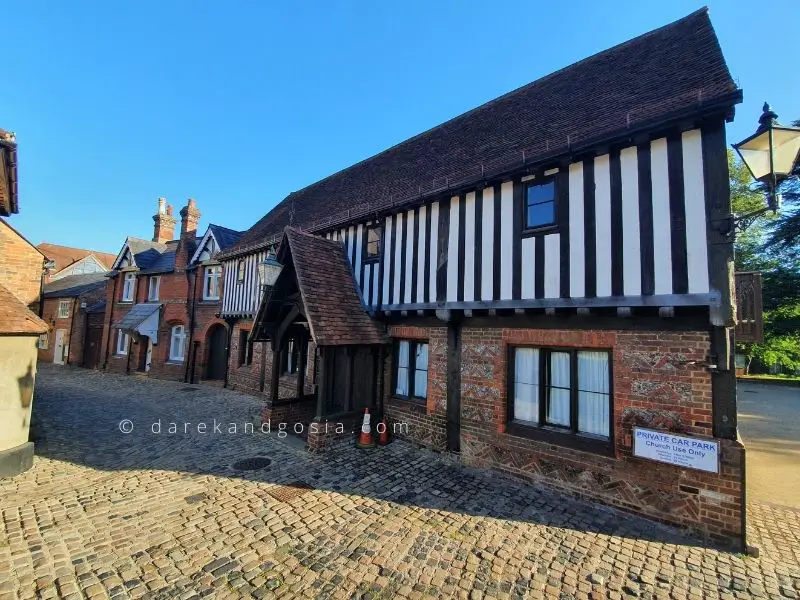 What is Berkhamsted famous for?
Berkhamsted, a historical market town nestled in the greens of Hertfordshire, this medium-sized town is a part of the Bulborne Valley in Chiltern Hills. Just 26 miles away from London, the town is a civil parish that's council works out of the larger borough of Dacorum.
The area of Berkhamsted has been used as a place for residences for over five thousand years. There's no shortage of history among these streets, for the evidence of flint working, metal working, and pre-Roman times gone by still sweep through the buildings.
However, you won't find Berkhamsted as a star on any map. There's plenty of interesting activities and places to see, but no real reason that the town is "famous". There have been famous people who have called Berkhamsted home, oh yes, but it's most stunning features are simply a part of ages past; such as the Norman castle and the Grand Union Canal that calls the town their home.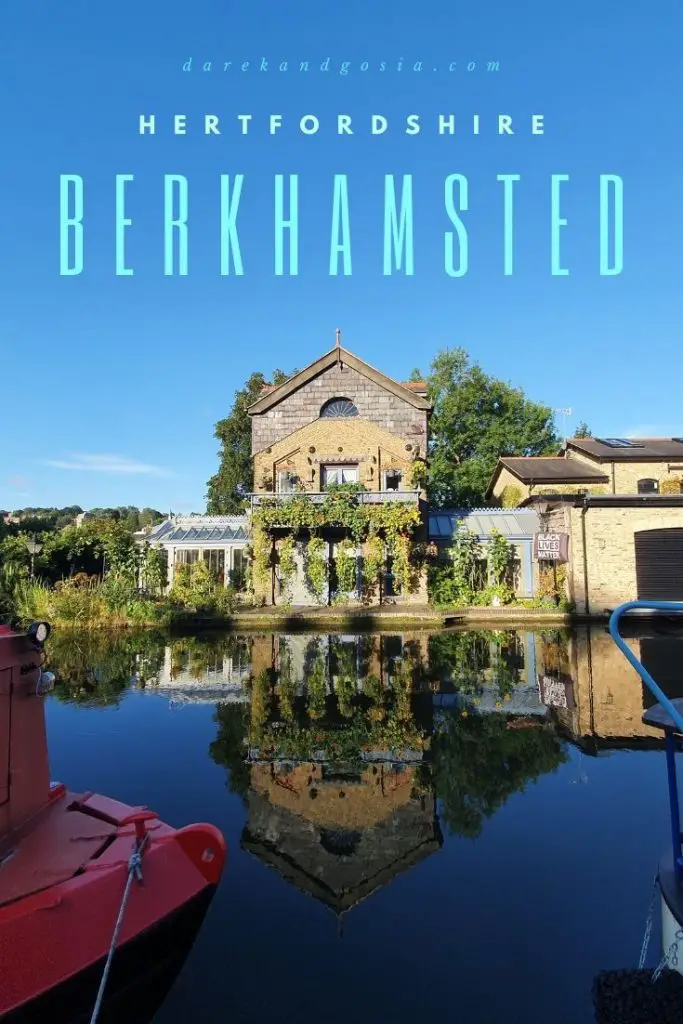 Things to do in Berkhamsted
Most of Berkhamsted's listed historical sites can be found on the high street, at the heart of this medieval town, so let's start there for this written tour of these dated streets.
1. Canal Fields
What's on Berkhamsted? This peaceful piece of greenery is the main park that Berkhamsted has. You can find Canal Fields directly between the High Street and Berkhamsted's railway station. Canal Fields isn't just a field of grass and flowers by the Grand Union Canal, as the name may lead you to believe, it's amenities actually include a designated picnic area, a skate park, and a functioning play area.
You'll have access to the River Bulborne, as well as Berkhamsted Bowls Club, and it's easy to get back to the station if you travelled by train rather than by car. The park even achieved the Green Flag award, not once but six times since 2007!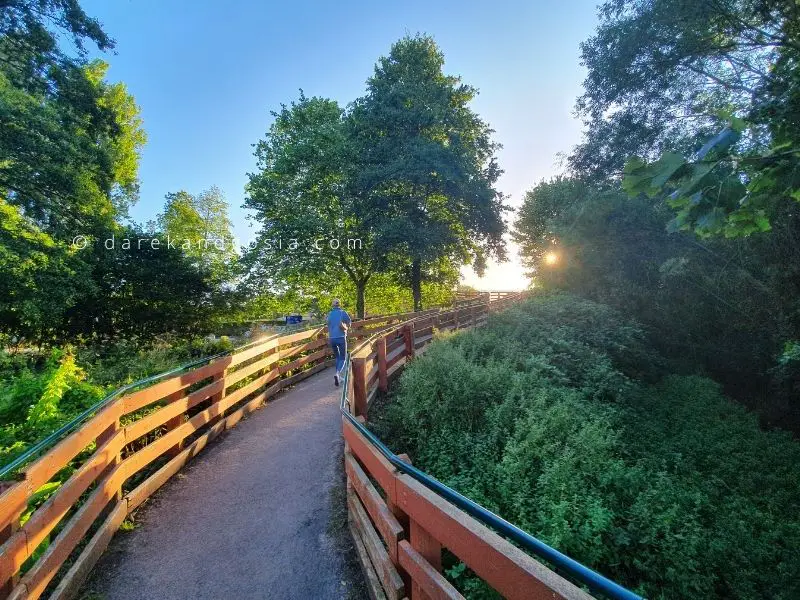 2. Grand Union Canal Circular Walk
Looking for best walks near London? Although it has "walk" in its name, many use the Grand Union Canal Circular for trail running and road biking. That makes sense, considering the full route is a loop of just under 40km. The route is considered moderately difficult, and there are some rockier paths in places.
That said, it's a beautiful biking route, that features a huge river and plenty of woodland areas for you to stop and rest in.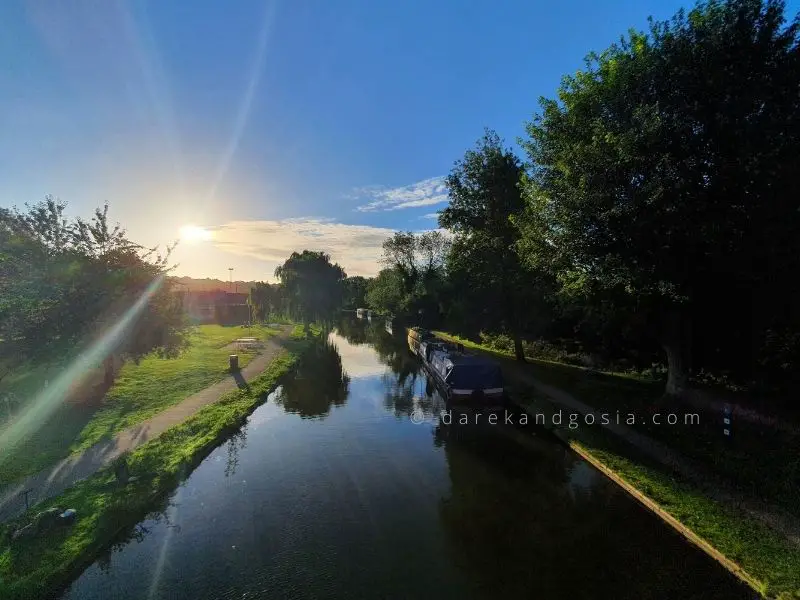 3. Berkhamsted High Street
Must-see in Berkhamsted UK? When travelling through the streets that hold most of the shops and older buildings, you might want to spend some time taking in the sights.
The Swan, at 139 High Street, has a roof that has parts which date back to the 14th century, as well as the remains of a medieval open hall. In a similar vein, 125 High Street doubles as a house and shop today, but still contains a wing with parts of a 14th century open hall.
As for retail and hospitality, well, you won't be disappointed. There's A B C Costume Hire, Altered Image (a unisex hairdressers), several clothing shops, more hairdressers, and even a few brand name shops that you'd typically find in any city.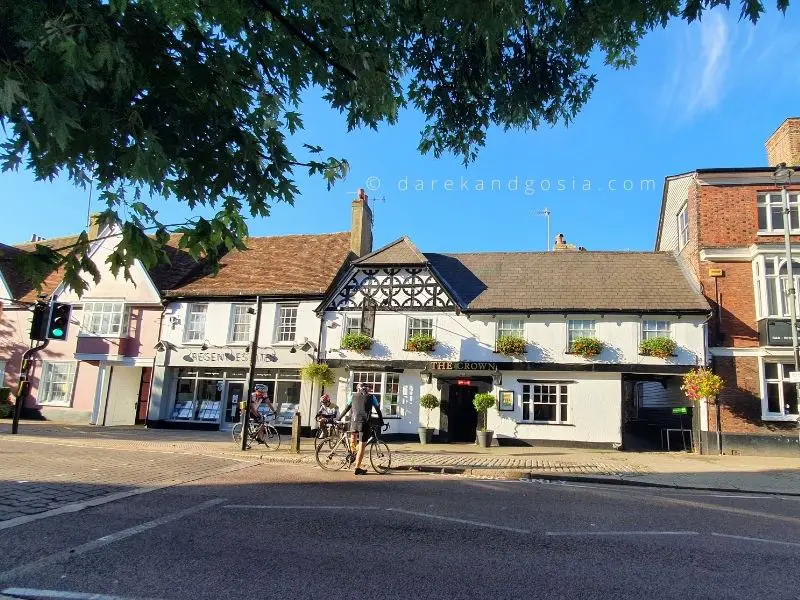 4. The Crown
Best pubs in Berkhamsted? The Crown is one of the many J D Wetherspoon pubs scattered across the country. This particular venue can be found on High Street in Berkhamsted, within a building that dates back to the 16th century (or there abouts, at least). The pub is easily found, considering its bright white paint job and the elegant sign above its doorway.
Like all Wetherspoon pubs, you can expect great pub food at affordable prices, lots of deals, and some great beers and ciders on tap for you and your party to enjoy.
5. Berkhamsted Town Hall
What to see in Berkhamsted England? Dating back to the 19th century, we have Berkhamsted Town Hall. This magnificent town hall stands proud, despite some of the challenges it has faced over the years.
Back in the 1970s, the building become derelict, and a dispute over it lasted for over six years. The council was advised that it was beyond economic repair, and it would be better to build a new facility behind the High Street. During this, the building was subject to vandalism and its condition continued to worsen.
Thankfully, the Hall was restored between 1982 and 1999. It is used as a venue for all occasions, including weddings, and even has several historical rooms that can be used for different functions.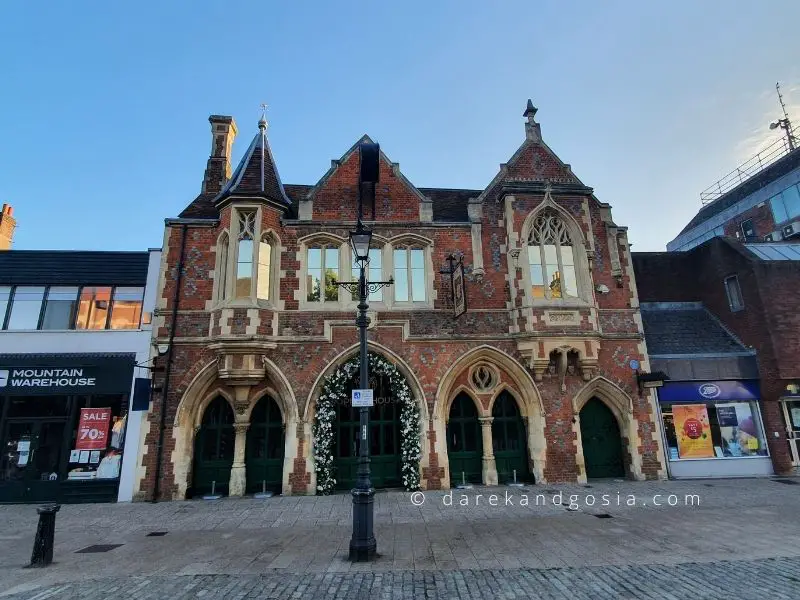 6. St Peter's Church
Top places to see in Berkhamsted, England? Following a traditional Anglican style of worship, St. Peter's Church is a well-known part of the local community in Berkhamsted. The church has been a focal point for worship in the area since the 13th century, encouraging life-long religious learning even today.
Past the worship side of things, the church has some stunning architecture. It rests in a very visible part of Berkhamsted's High Street, and is the oldest building in the town centre. The earliest records for the parish date back to 1222, with some parts of the church dating back as far, too. The church has been altered numerous times since the 13th century, and was fully restored in 1820 and again in 1970.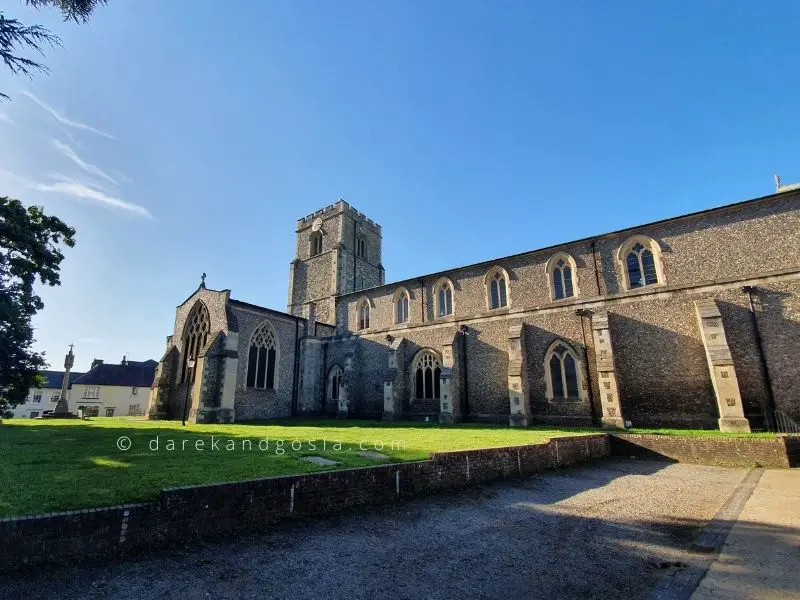 7. The Rex Cinema
Whats on in Berkhamsted? Purely an old-timey cinema experience, The Rex only has one screen. The cinema is completed with 1938 art deco stylings, and boasts the clearest non-booming sound anywhere in the world. Guests have waxed poetic over the comfortable seats, unique experience, and the wine on offer at the cinema.
If you're looking to go somewhere on a night out that is unique, comfortable, and has truly beautiful indoor surroundings, then The Rex Cinema is the place to be for you. The plush red seats are waiting for your booking!
8. Mad Squirrel Brewery Shop
Things to do in Berkhamsted Herts? An interesting name for an interesting place, the Mad Squirrel Brewery taproom can be found just 2.5 miles away from Berkhamsted's brewery on High Street. There are 14 different beers on tap at this brewery, as well as a huge selection of bottles and cans of various alcoholic beverages
The taproom has a lounge upstairs, and the garden is one of Berkhamsted's secret wonders; a perfect place for alfresco drinking, and home to the plants that star in Mad Squirrel's annual limited edition beer.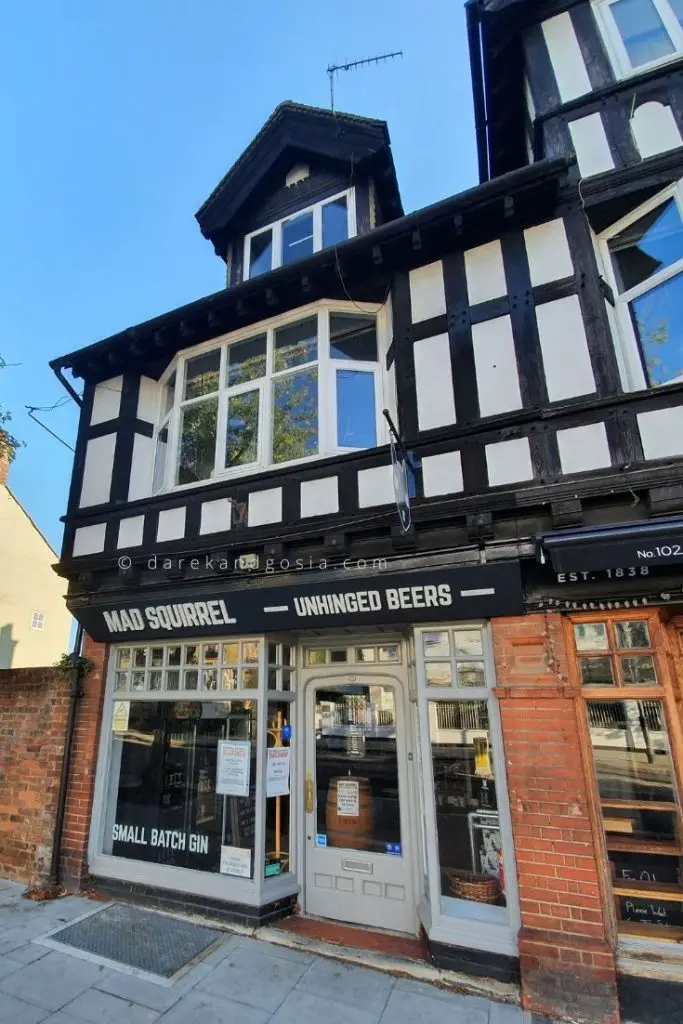 9. The Rising Sun Pub
Looking for a British pub to take you in out of the rain? The Rising Sun offers indoor and outdoor seating, has a full bar, free wifi, and a television. Sounds like a perfect afternoon to take your lunch in the cosy atmosphere of other pub-goers and listen to the sounds of the nearby canal.
Found on George Street, there's plenty on the menu for children and adults, alike.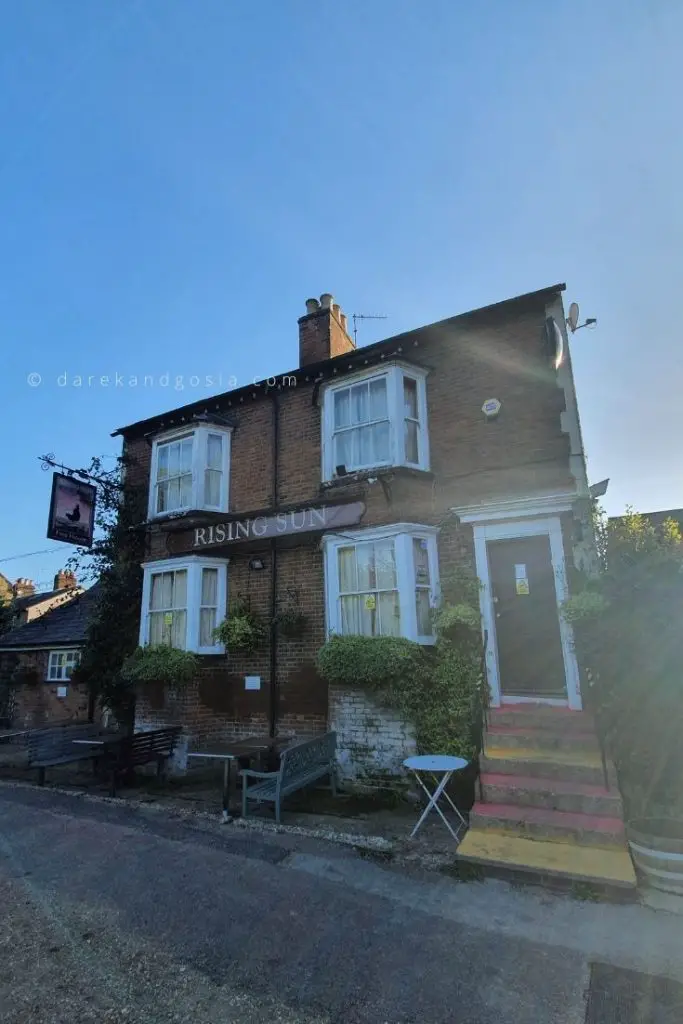 10. The Boat Pub
Is the Boat Pub Berkhamsted worth visiting? There's no warmer welcome than the one you'll experience when you step inside the Boat pub. The pub is located right next to the Grand Union Canal, and all locals and tourists are invited to climb aboard for their fresh take on traditional pub cuisine.
Try a range of quality craft ales, have a pint of larger on tap, or similar enjoy the company you bring with you.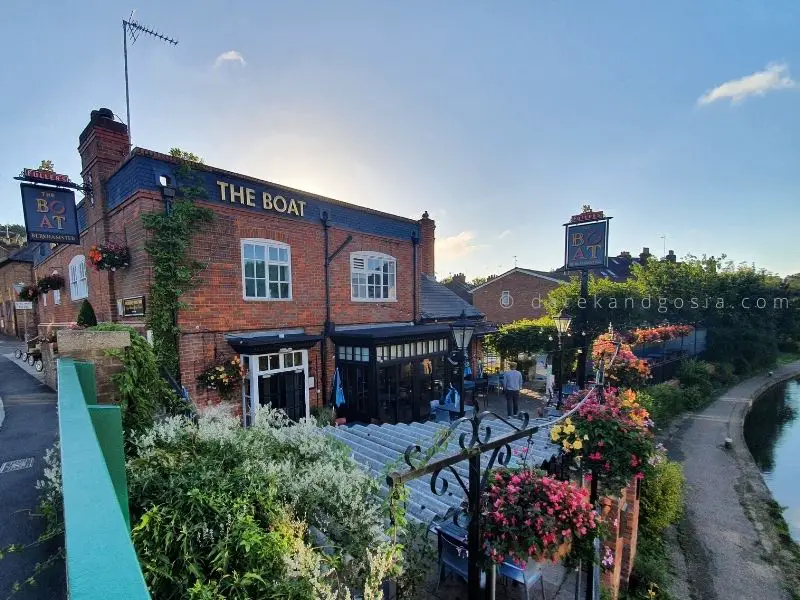 11. Berkhamsted Castle
Things to do Berkhamsted UK? England would not feel complete without its numerous castles and ruins that are scattered across the country. Berkhamsted is no different, with its own castle remains up on White Hill, featuring the strong ruins of a motte-and-bailey castle from the 11th to 15th centuries.
12. Per Tutti Berkhamsted
Where to go in Berkhamsted United Kingdom? An authentic Italian restaurant in the heart of Berkhamsted. Per Tutti has a fantastic lunch menu, as well as their sought-after steak night – featuring a range of steaks, a choice of potatoes and sauce, and a bottle of wine at half price.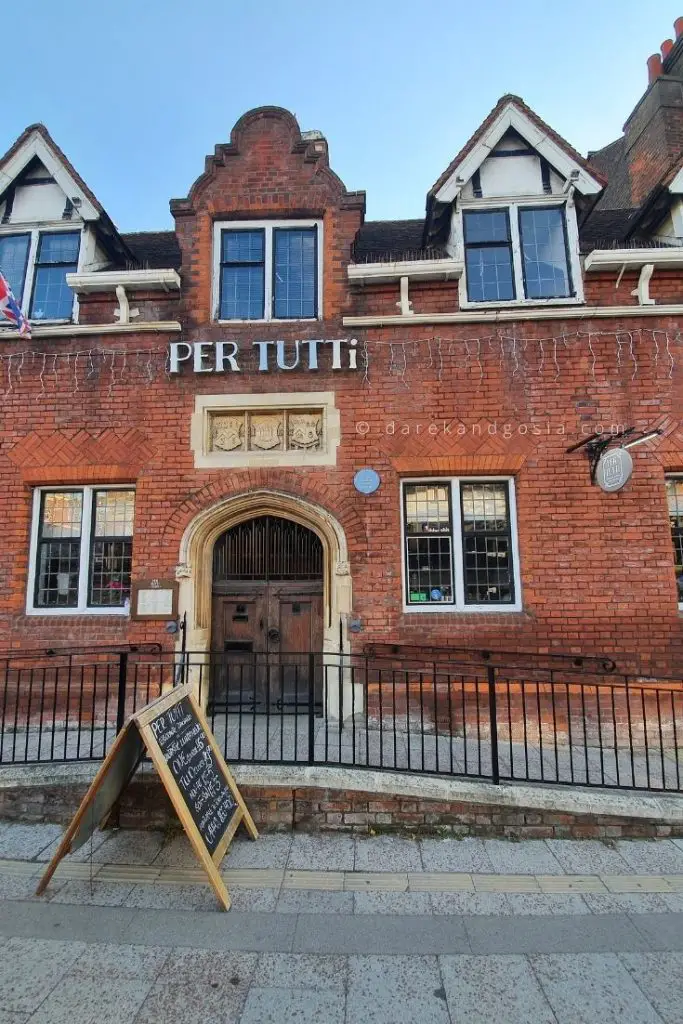 13. Make Believe Café Bus
Is Make Believe Bus worth visiting? A business that is passionate about its ideas, creating homemade food in a vibrant atmosphere. If you have children with you when you visit Berkhamsted, the Make Believe Café Bus is the perfect place to take them.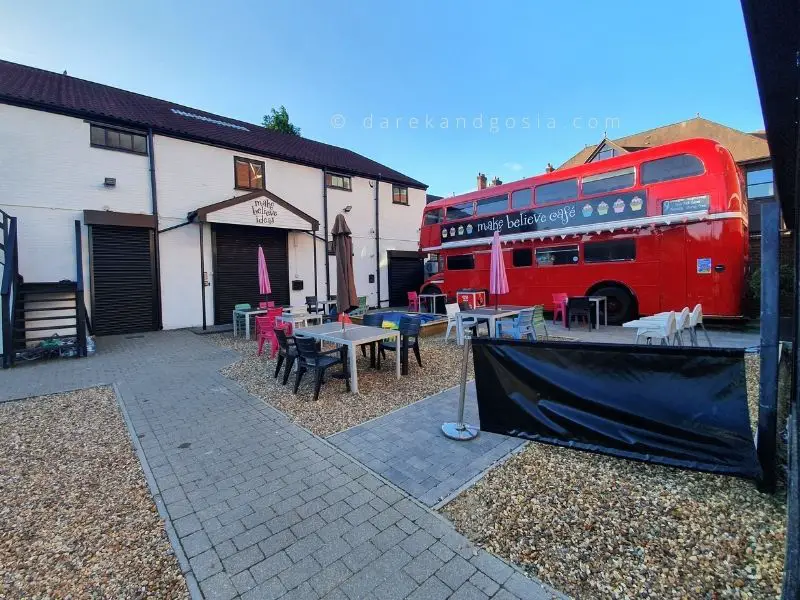 Places to visit near Berkhamsted: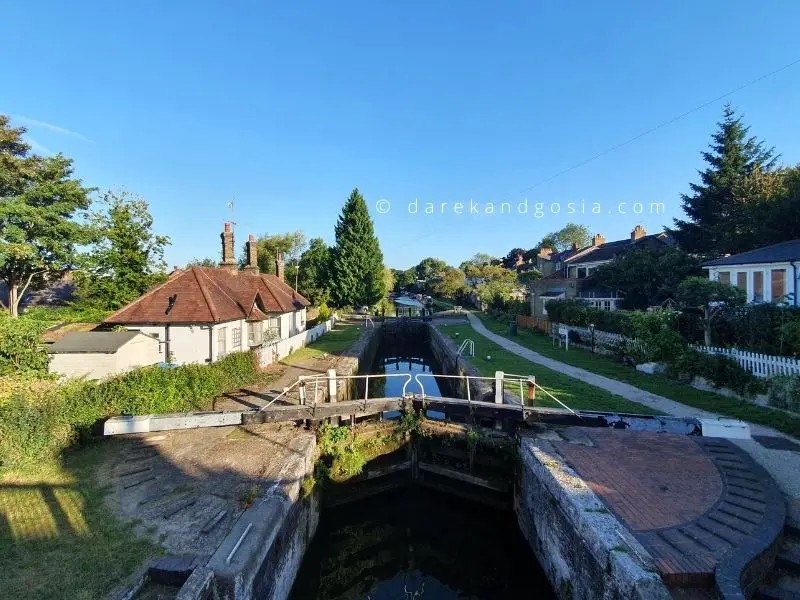 Is it worth visiting Berkhamsted?
Most certainly! It's a fabulous day out for people of all interests, in a location that welcomes families and solo travellers, as well as couples. Berkhamsted isn't swimming in lots of hustle and bustle, and there aren't hundreds of things to do, but that makes it a great town to run to if you want to get out of the city for a while.
So, is Berkhamsted on your bucket list ideas UK?
If you liked our article about Berkhamsted, then please check out the below posts too: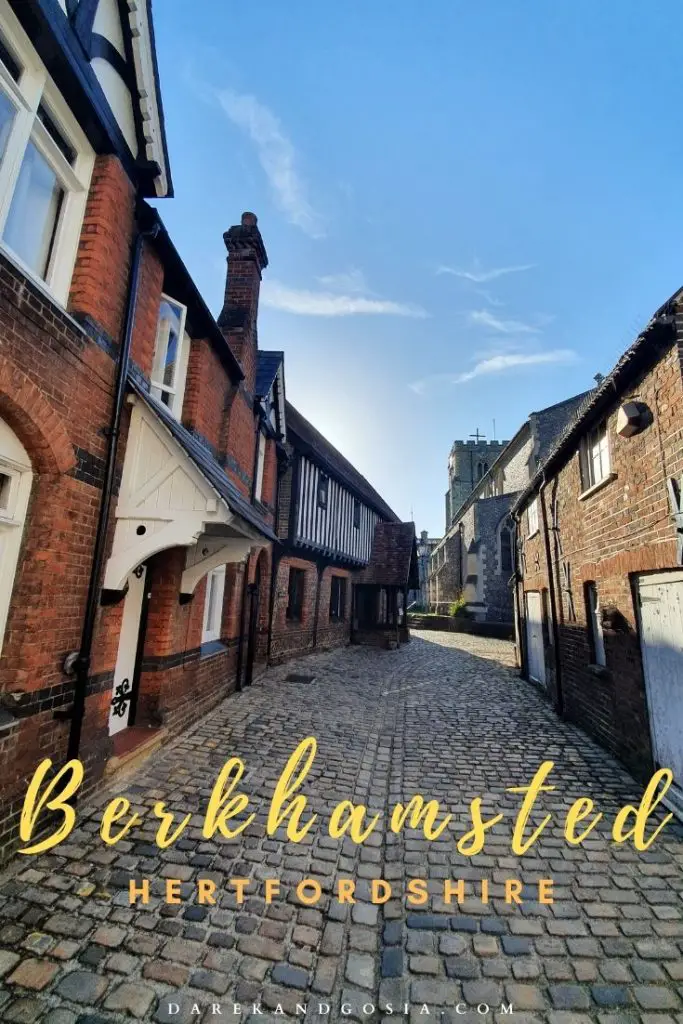 Articles you may like: