The small village of West Wycombe is a beautiful place to visit! With stunning cottages, nice park and hill there is a lot to do on a day trip to West Wycombe in Buckinghamshire!
West Wycombe is a gloriously unique English village in the Buckinghamshire countryside. It is owned and maintained by The National Trust and is steeped in history and natural beauty. The whole village is just one medieval street, and it was once a vital coaching stop between Oxford and London.
There are many well-preserved 16th to 18th-century buildings which show the villages colourful past. It is a quaint little spot for a day trip from London or a relaxing place to stay for a quiet getaway in England.
Here is everything you need to know about visiting West Wycombe.
Where is West Wycombe village?
West Wycombe village is north of Reading and east of Oxford, hidden away within the Chiltern Hills. The Chiltern Hills are an Area Of Outstanding Natural Beauty and a true staple in the great British countryside.
West Wycombe's tiny footprint in Buckinghamshire makes it easy to miss, and but it is a real gem in the South of England. Just three miles west of High Wycombe along the A40 road, visiting West Wycombe is easy and well worth the trip. The village is next to the stunning West Wycombe Park.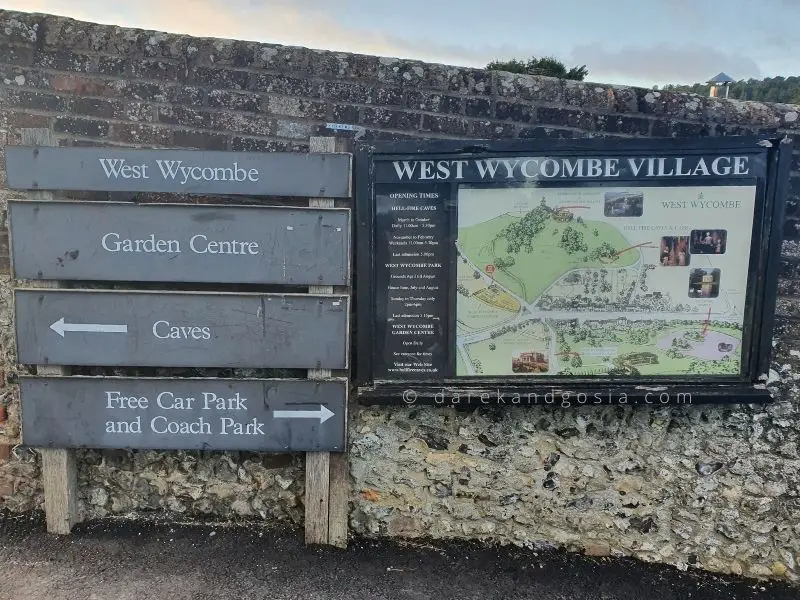 Where to stay in West Wycombe?
If you are planning to stay in this part of Buckinghamshire the book the George and Dragon Hotel in West Wycombe – it really is a stunning hotel with lots of character!
How to get to West Wycombe village?
Looking for best villages near London? West Wycombe is easy to get to from all across the country, and there are various travel options available to visitors;
By Car: Driving to West Wycombe is simple; you can find the village on the A40 just west of High Wycombe. It can be reached from the M40, M4 and M25. There is plenty of parking within the village, in the large car park on Chorley Road.
By Train: While West Wycombe doesn't have its own railway station, that doesn't mean it can be reached by train. The closest train station is High Wycombe which offers Chiltern Railways services to London Marylebone and Birmingham Snow Hill.
By Bus: There are multiple buses running into West Wycombe every day. You can get a bus from High Wycombe or Oxford, and the buses stop outside West Wycombe village hall.
West Wycombe really is one of the top places to visit on a day out of London!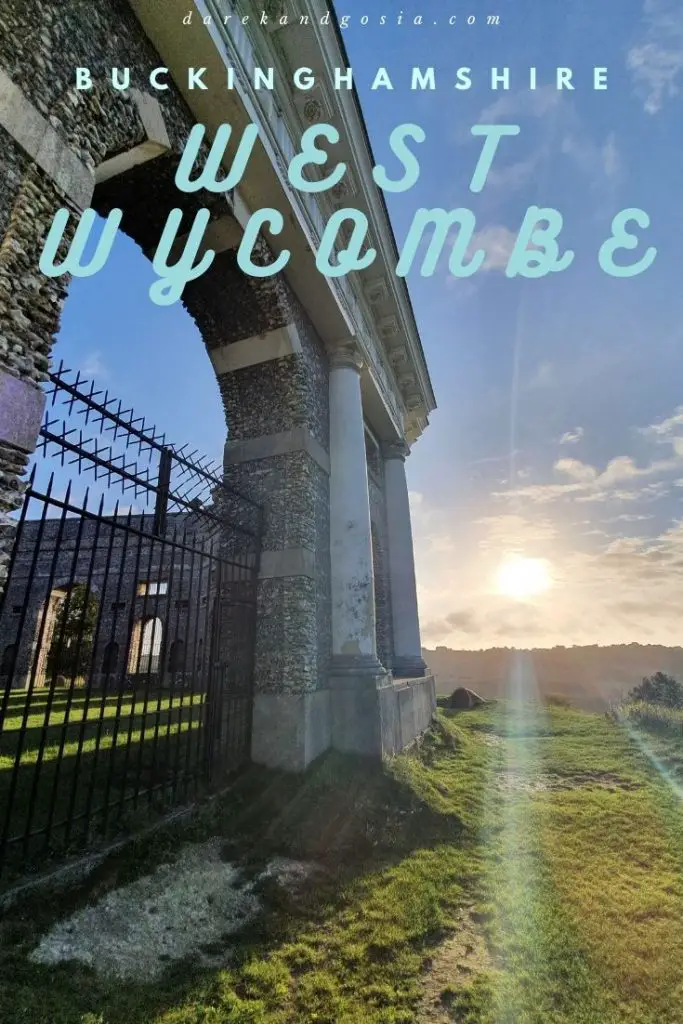 Things to do in West Wycombe
Although West Wycombe might be very small, there is still plenty to see and do. From a village store and traditional butchers to a quaint gift shop and local café, visitors can enjoy every little thing that West Wycombe has to offer.
West Wycombe Hill
West Wycombe Hill is a beautiful area of the Buckinghamshire countryside, offering unbeatable views across the county. It is a great place to enjoy a picnic when the weather is nice, and a lovely spot for a walk in the great outdoors.
It covers 55 acres of woodland, scrub and grassland, so there is plenty to explore. West Wycombe Hill is a national trust area and was once home to an Iron Age settlement.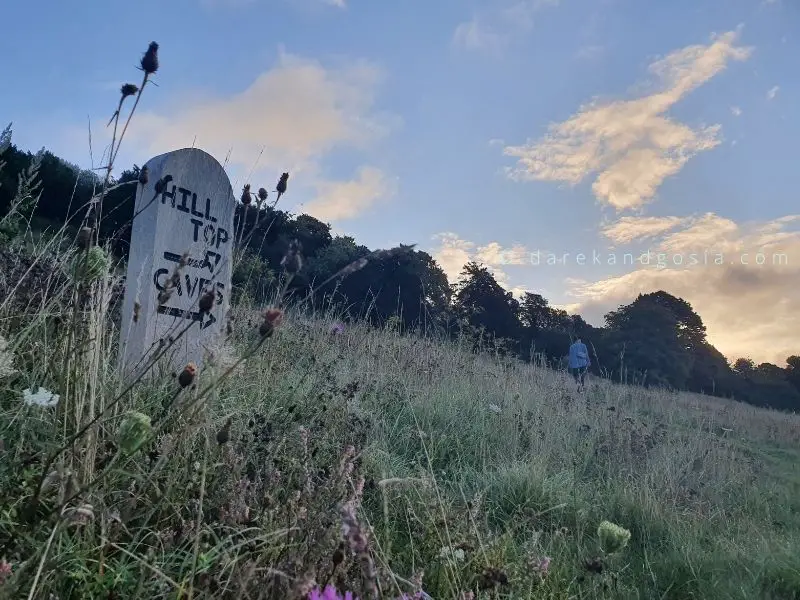 Dashwood Mausoleum
Dashwood Mausoleum stands tall on the edge of West Wycombe Hill. It is an open-air hexagonal structure that is formed from a range of triumphal arches. Sir Francis Dashwood constructed the unique structure in the 1700s.
In the middle of Dashwood Mausoleum is a dedication to Dashwood's wife, Lady le Despenser. There is also a wall plaque to commemorate Dashwood's mother and stepmother. These aren't the only things you will find on a trip to the Dashwood Mausoleum, as there are various other niches to discover.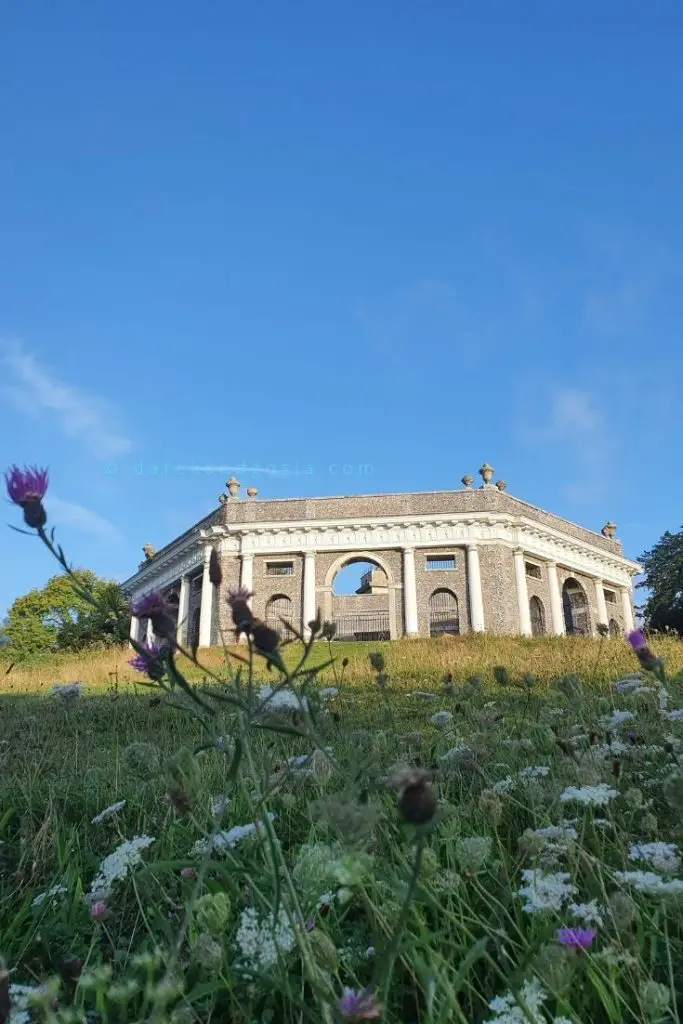 Saint Lawrence Church
This church of England church takes pride of place at the top of West Wycombe Hill, overlooking West Wycombe Road. You can see the Saint Lawrence Church tower from many miles around, and the top of its tower is the highest point across the Southern Chilterns.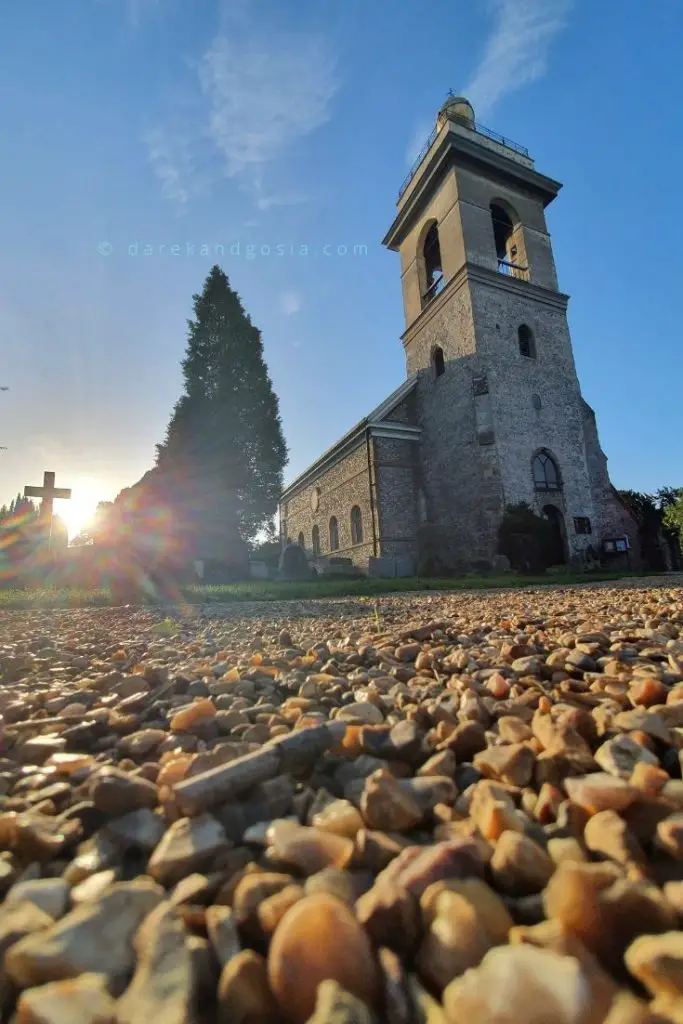 The Hellfire Caves
Possibly the top attraction in West Wycombe is The Hellfire Caves. These man-made caves were created by Sir Francis Dashwood, who was co-founder of the Hellfire Club. Tunnels, chambers and halls are dug a quarter mile down into the earth, under Saint Lawrence Church.
Within the tunnel network is the main hall, Steward's Cave, Franklin's Cave and a banquet hall.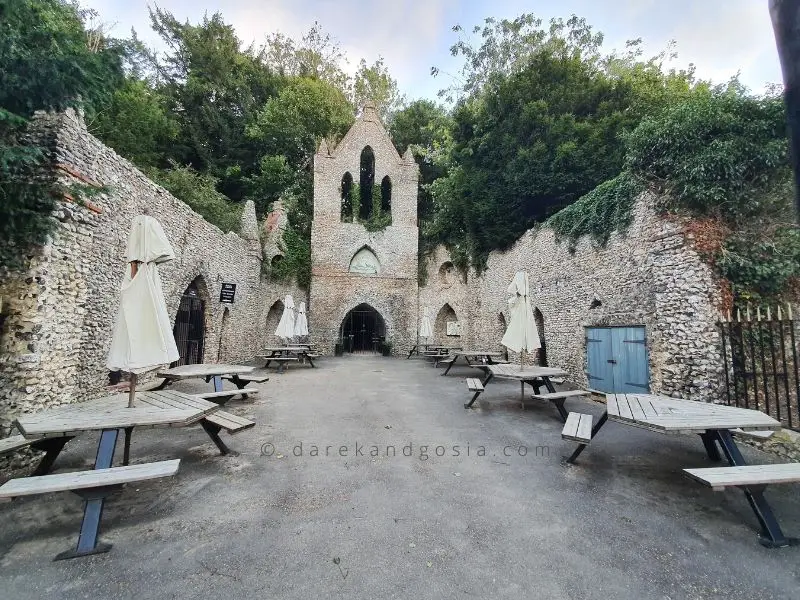 West Wycombe Park
West Wycombe Park covers a huge 45 acres of landscaped gardens. In the heart of the park is West Wycombe House, which was home to the Dashwood family for more than 300 years.
West Wycombe Park has been designed to the tastes of Sir Francis Dashwood, with an abundance of eccentric and ornamental buildings. A stroll through the park is a great day out, and you will come across plenty of hidden gems.
West Wycombe Estate
West Wycombe Estate is home to West Wycombe Park and West Wycombe House. It spans across 5000 acres and is a stunning example of the Chilterns countryside. The first Sir Francis Dashwood built the house itself, and it was extensively remodelled by his son, the second Sir Francis Dashwood.
The house is beautifully unique and looks like a Palladian villa that would blend in effortlessly in Greece or Italy.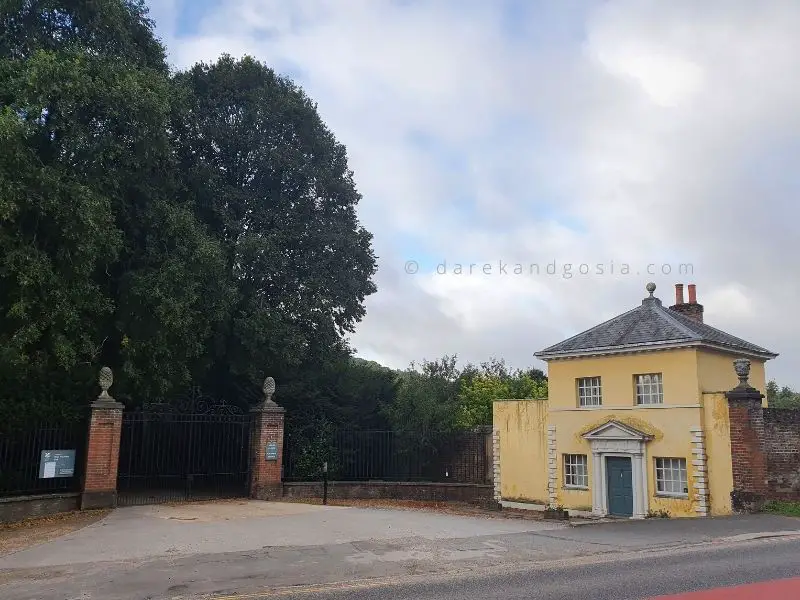 High Street
The high street in West Wycombe is the whole of the village, and while it might be small, there are plenty of shops and pubs to visit. There is a butcher selling local produce and the village store for all your essentials during your visit.
You can stop by for a drink or bite to eat in the Apple Orchard coffee shop or choose something a little heartier and stronger in the George and Dragon pub.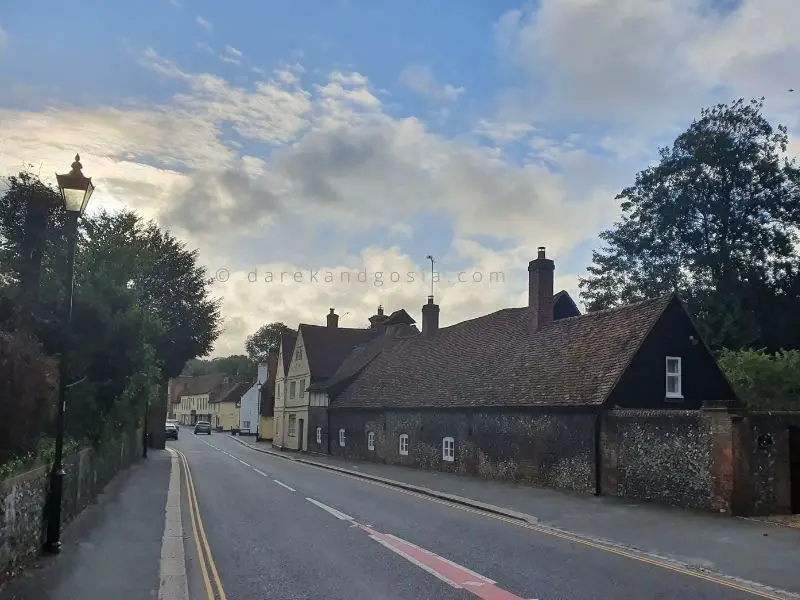 Old Buildings
The village of West Wycombe has plenty of old buildings for visitors to see. The majority of the buildings along the high street date between the 16th and 18th centuries. Luckily, they have all been very well preserved.
The village and its buildings are cared for and maintained by the National Trust.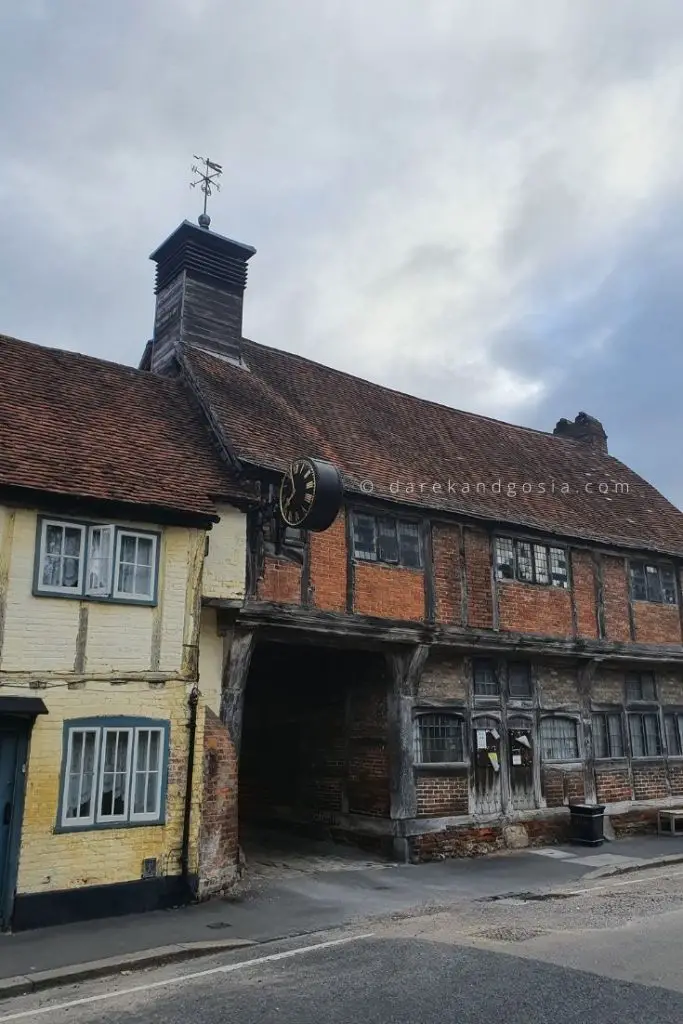 Swan Inn
The Swan Inn in West Wycombe can only be described as a traditional English pub. It is a grade II listed building on the high street and offers a comfortable and rustic place to enjoy a pint of real ale.
Not much has changed in the Swan Inn for many years, and a visit to this pub is like travelling back in time.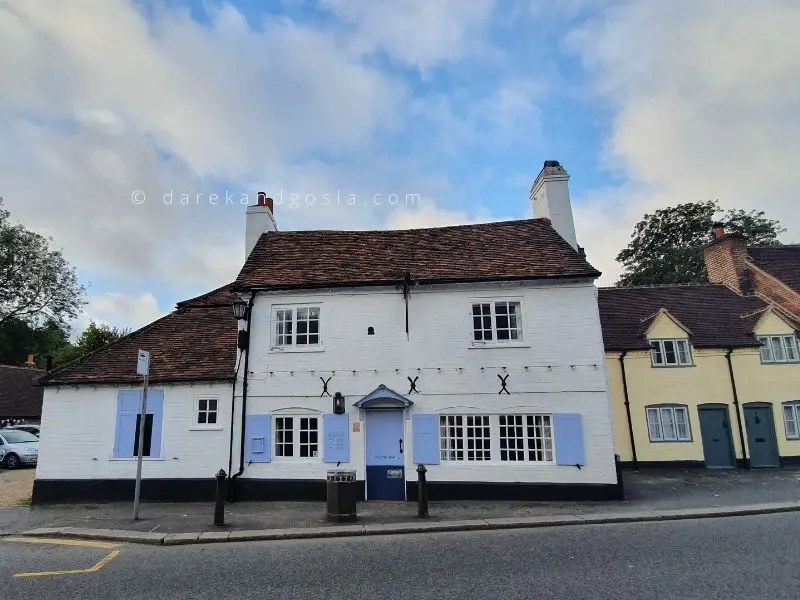 West Wycombe post office
West Wycombe Post Office and village store is on the high street and has been run by the local Marshall family since 1988. The building itself is from the 16th century and still has its original timber beams.
It is the perfect place to pop in for local produce, ice cream on a hot day, or some penny sweets for the little ones.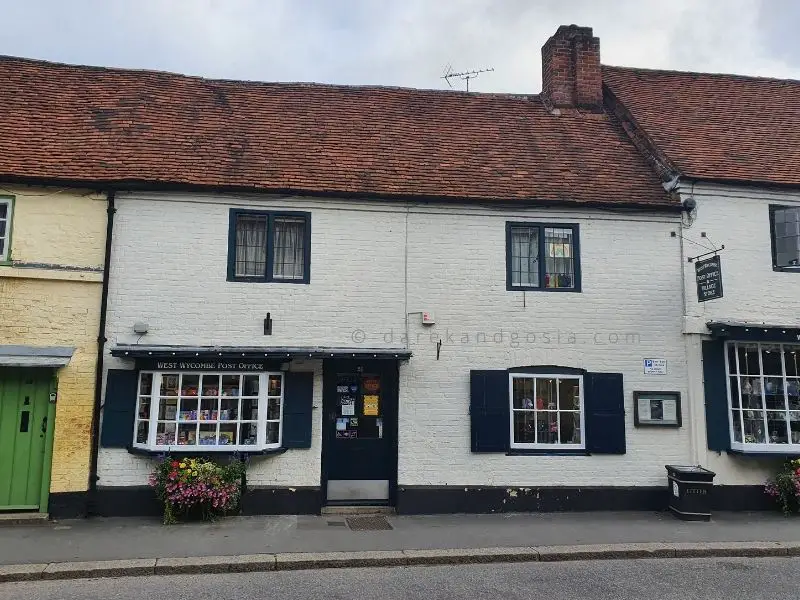 Church Lane
Church Lane is one of the only other streets in High Wycombe. The tiny lane runs from the village hall round to the end of the high street. It is where you will find the entrance to Hellfire Caves and Saint Lawrence Church.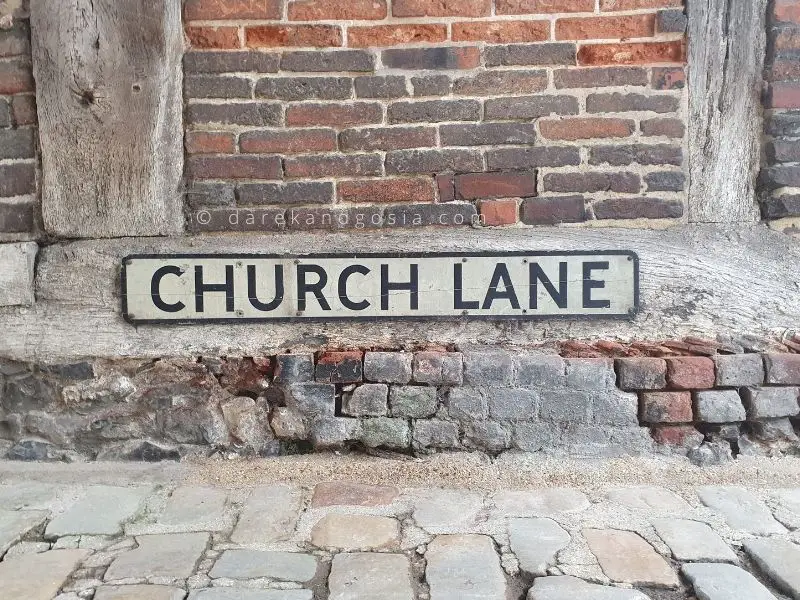 The Apple Orchard
The Apple Orchard is right in the heart of West Wycombe high street and is a local café, furniture and gift shop. Spread across thirteen showrooms and run by a husband and wife duo, there is everything from fine furniture to rare gifts on sale.
After browsing the various stores, you can relax with coffee and cake in the coffee shop.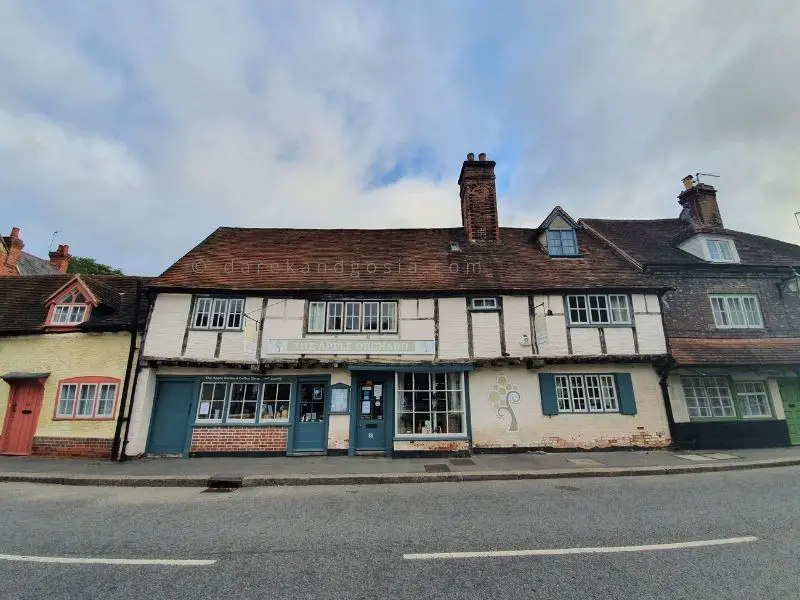 Places to visit nearby West Wycombe village: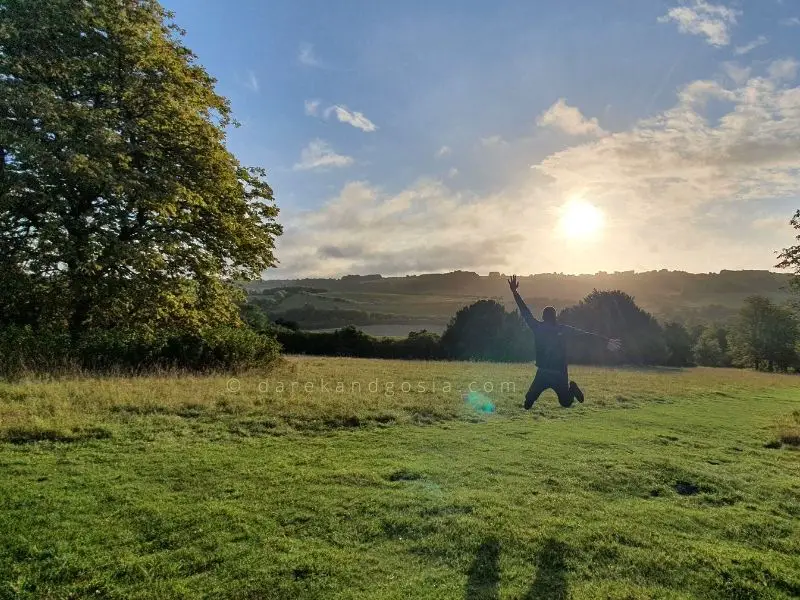 Is it worth visiting West Wycombe in Buckinghamshire?
West Wycombe might be very small, but it shouldn't be underestimated. There is still plenty to see and do in this quaint little English village. It is well worth a day trip if you are staying in the nearby area and want to experience some rich and colourful history in Buckinghamshire.
So, is West Wycombe village on your UK bucket list? 🙂
If you liked our article about West Wycombe, then please check out the below posts too: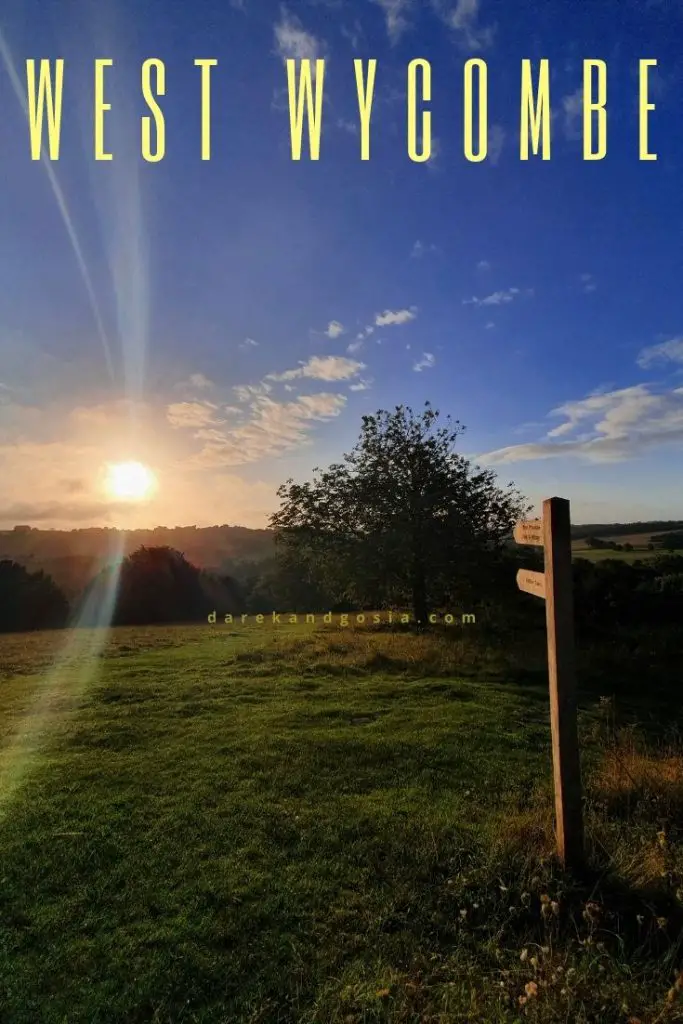 Articles you may like: