Chalfont St Giles is a beautiful village in southeast Buckinghamshire! Visit this beautiful place in the Chiltern Hills and learn all about the best things to do in Chalfont St Giles!
Nestled on the edge of the Chiltern Hills is Chalfont St Giles; a charming parish with plenty to see and do. This quaint English village is a beautiful spot for a day out from London or weekend break in an Area of Outstanding Natural Beauty. Chalfont St Giles also includes the village of Jordans, which is a small village known as the last resting place of William Penn.
Chalfont St Giles offers a rich history, beautiful scenery and unique local shops and restaurants. If you're considering a visit to this picturesque parish, read on for everything you need to know about visiting Chalfont St Giles.
If you are looking for best villages near London to visit then Chalfont St Giles should be on your list! Alternatively, this is also a great area to stay for weekend getaway trips UK.
What county is Chalfont St Giles?
Chalfont St Giles sits within southeast Buckinghamshire, as part of the Chiltern district. The county of Buckinghamshire is in the Southeast of England and is the most northerly county in the region. The village can be reached on the A413 which runs between local towns Amersham and Denham.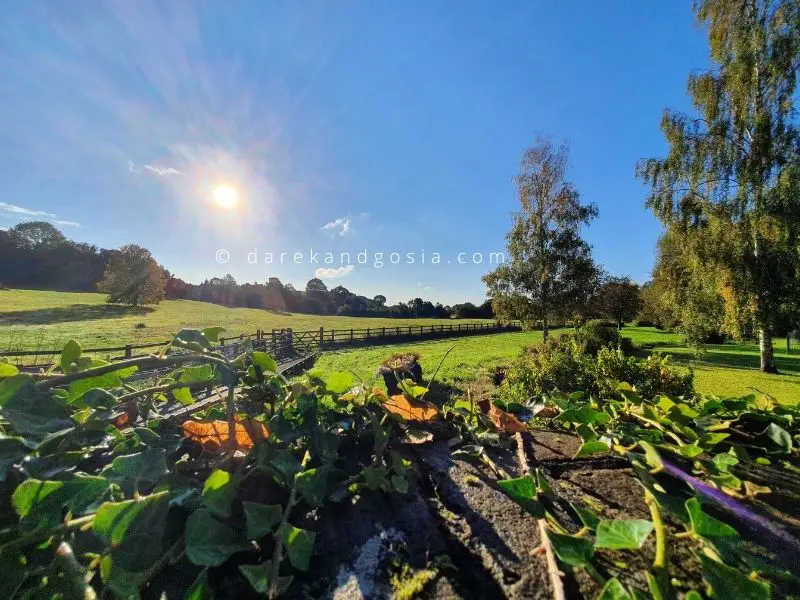 How far is Chalfont St Giles from London?
Central London is roughly 25 miles from Chalfont St Giles and is just a one hours drive away. From west London, the journey time reduces to around 30 minutes. Chalfont St Giles sits to the west of London and can be reached by taking Junctions 16 or 18 on the M25, or Junctions 1 or 2 on the M40.
There are regular train services from London to Chalfont St Giles, including Chiltern Line services from London Marylebone which stop at Chalfont & Latimer, and Seer Green & Jordans.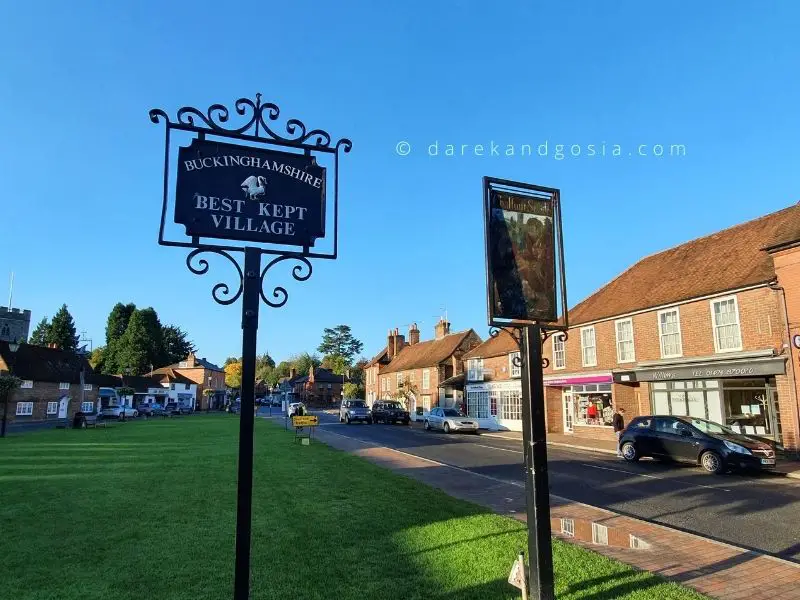 Where to stay in Chalfont St Giles?
The small village of Chalfont St Giles offers various hotels and places to stay. The White Hart Inn sits in the centre of the parish and is a comfortable three-star hotel in a historic building.
There are also various hotels in nearby Chalfont St Peter, Amersham and Gerrards Cross. A firm favourite among travellers is The Bull Hotel on Oxford Road, just 5 miles to the south of Chalfont St Giles in Gerrards Cross.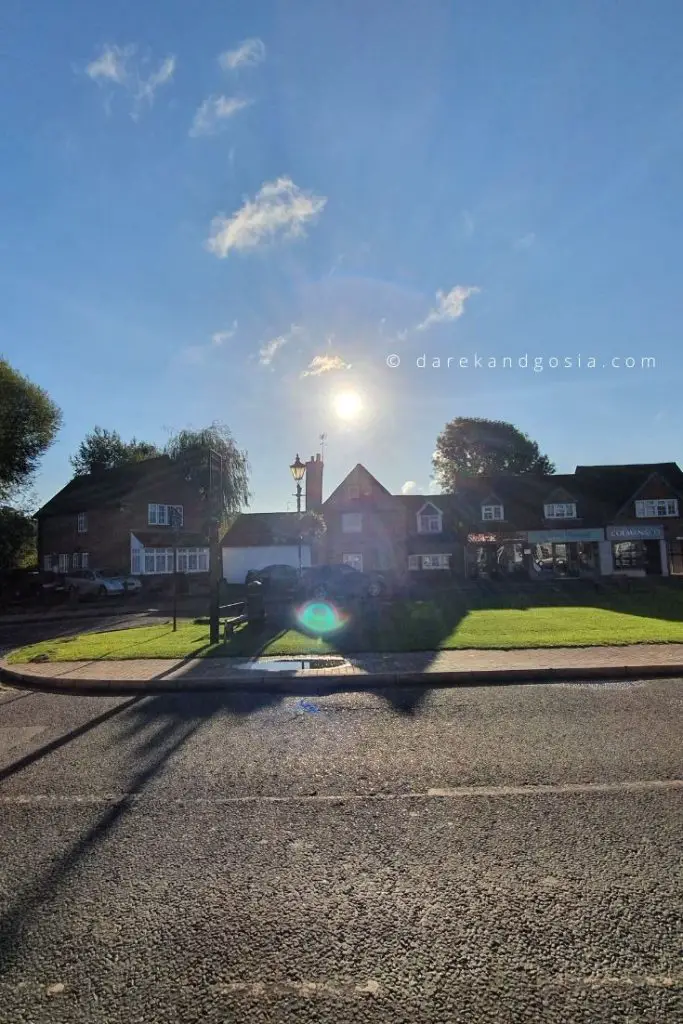 What is Chalfont St Giles famous for?
Chalfont St Giles has a couple of claims to fame, including being the home of one of England's greatest poets and political thinkers, John Milton. He and his third wife escaped from London to the parish during the plague.
During his time in Chalfont St Giles, he completed Paradise Lost and started writing the sequel, Paradise Regained.
Not only that, but Chalfont St Giles is famed for being a filming location in many British favourites. The village's original pub featured in BBC's Chaucer's The Miller's Tale, and what is now a Costa Coffee was once Captain Mainwaring's bank in Dad's Army.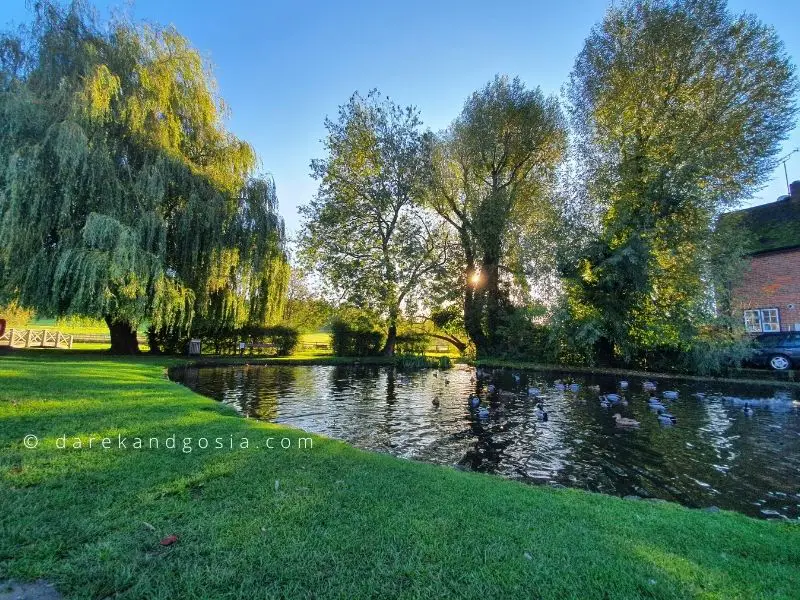 What celebrities live in Chalfont St Giles?
The picturesque parish of Chalfont St Giles has drawn in many celebrities over the years. Nightingales Lane in the village has become renowned for being sought after by celebrities and famous faces. Ozzy Osbourne, Noel Gallagher and Armando Iannucci have all lived on this road over the years.
Cilla Black and Shane Richie have also lived in Chalfont St Giles alongside various others, making it a great spot for celeb-spotting.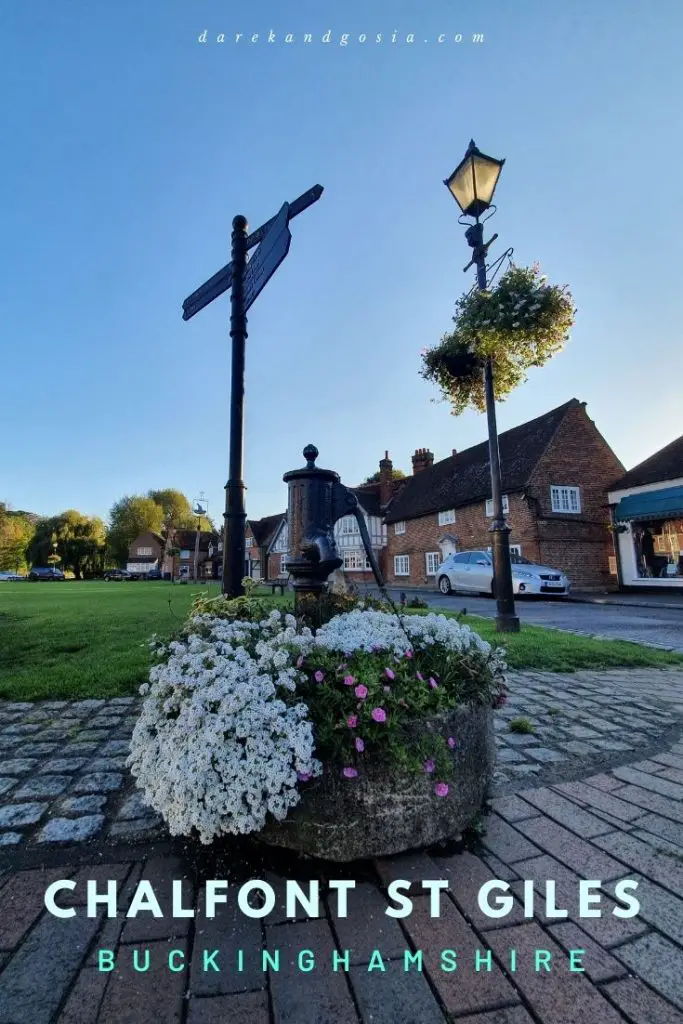 Things to do in Chalfont St Giles:
1. Milton's Cottage
As we mentioned, John Milton came to Chalfont St Giles from London in 1665. Milton's Cottage is the only home of his that has survived, and although he lived in the building for less than two years, it has become a popular sight among visitors.
During his time in Milton's Cottage, Milton wrote his masterpiece, Paradise Lost and the sequel, Paradise Regained. The Grade I listed building is now a museum, with paintings, prints and book exploring Milton's life. Milton's Cottage has been open since 1887, which means it is one of the oldest museums of literacy in the world.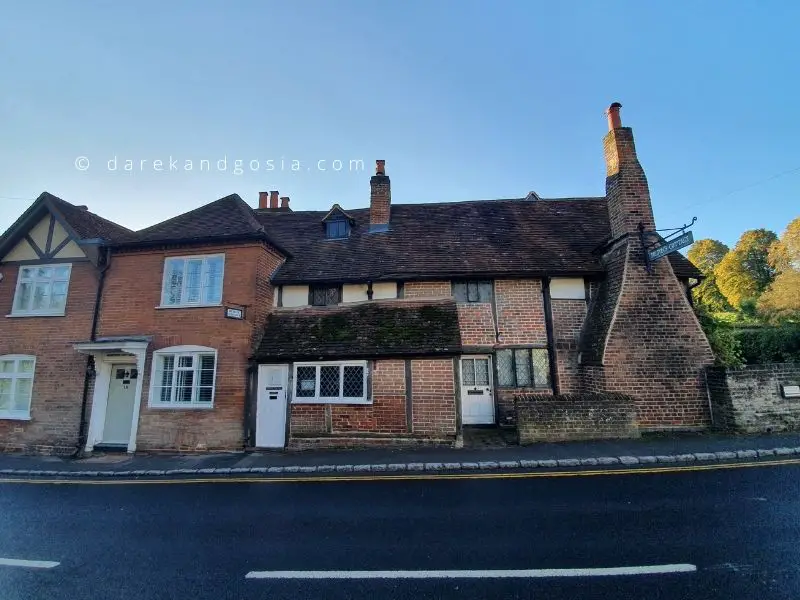 2. River Misbourne
The River Misbourne runs from the outskirts of Great Missenden, through Little Missenden, Amersham and into Chalfont St Giles. From Chalfont St Giles it heads under the Chiltern Railway Line and M25, to meet the River Colne past Denham.
River Misbourne offers some beautiful countryside walks along the water's edge, and around Chalfont St Giles. If you are a nature lover and enjoy getting out in the great outdoors, then you are sure to love a walk around River Misbourne.
3. Merlin's Cave
No visit to Chalfont St Giles is complete without a stop at the traditional British pub, Merlin's Cave. Located right in the heart of the parish, Merlin's Cave is a historic building with an attractive beer garden and children's play park.
The pub itself is uniquely stunning, and unlike any other pub you will have visited before. Merlin's Cave serves a delicious dining menu and makes a great place to stop for a quick drink and bite to eat when exploring Chalfont St Giles.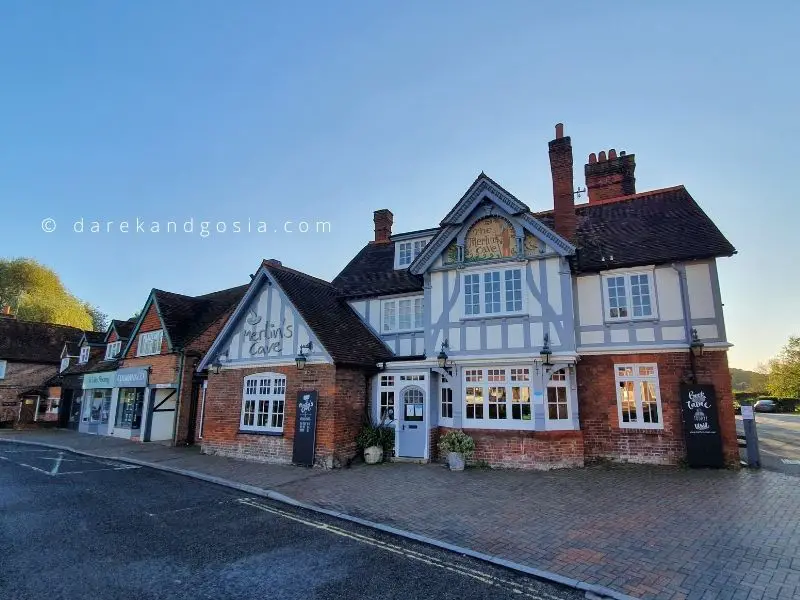 4. Chalfont St Giles Parish Church
The Parish Church has been the centre for worship in the village for over 800 years. Standing tall in the heart of the parish, the Chalfont St Giles Parish Church has a colourful history. The earliest church stood on the present site was constructed in 1150 and enlarged in the 13th century.
In 1860 the church underwent extensive restorations and developments have continued on the building ever since. It is well known for beautiful stained-glass windows and 14th-century wall paintings.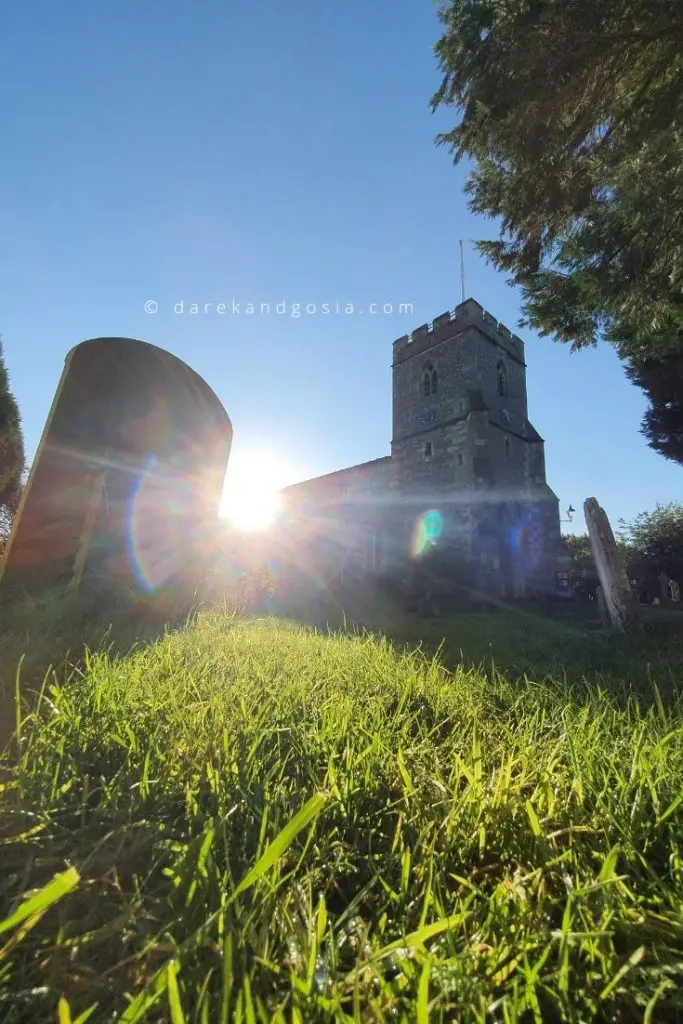 5. The Feathers
The Feathers on Chalfont St Giles High Street is a quintessentially British country pub. It has recently been refurbished and offers delicious menus and a selection of premium drinks. Stop off on your day to Chalfont St Giles for a traditional Fish and Chips or scrumptious Feathers Burger.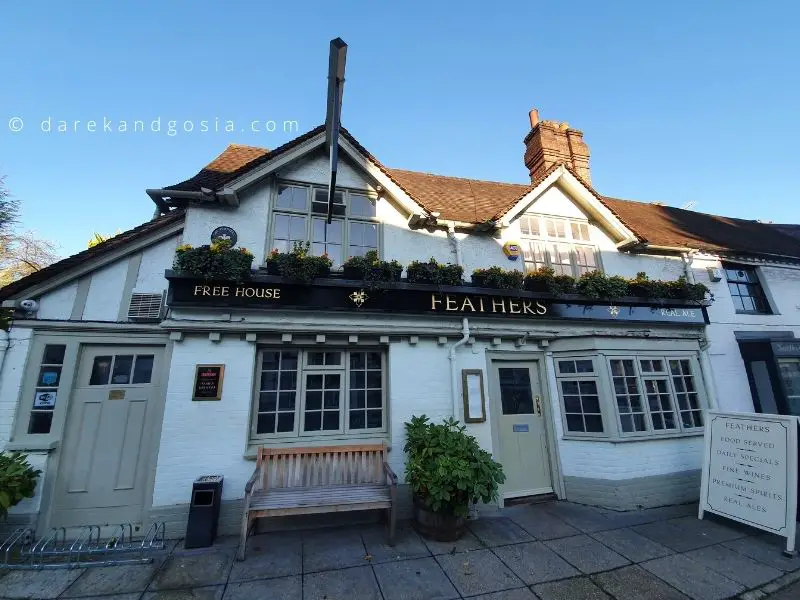 6. Reading Room
Located on the High Street is a Grade II listed building known as the Reading Room. The timber-framed building was once an Infants School and has a distinctive green wooden door and three gables.
Today, the Reading Room can be hired for events in the area. Be sure to keep an eye out for the historic building on your trip to Chalfont St Giles.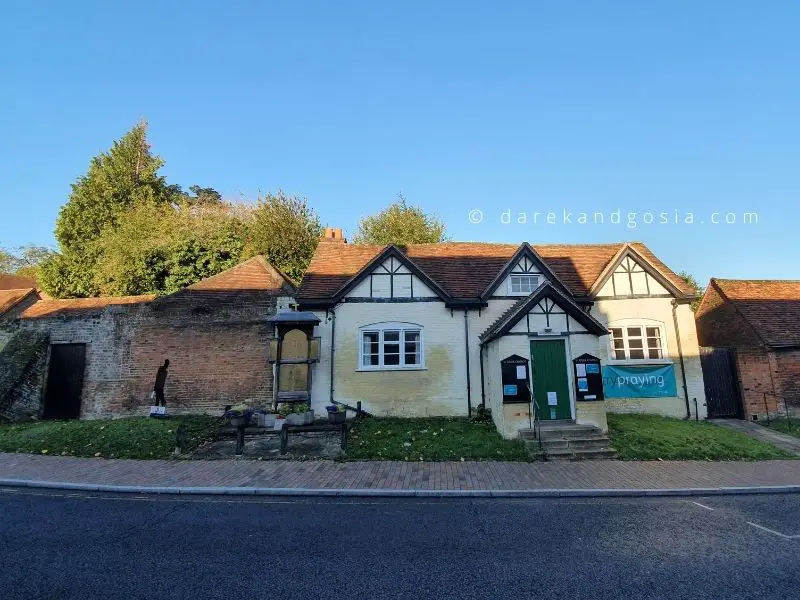 7. Stratton Bakery
Locals and visitors to Chalfont St Giles love the delicious produce from Stratton Bakery. Situated along Chalfont St Giles High Street, Stratton Bakery serves homemade cakes and hot food.
The site has been used as a traditional bakery for many years, and the current owners have been serving the parish for over 30 years.
8. High Street
The heart of Chalfont St Giles is the High Street. Running through the centre of the parish, the High Street is home to a collection of local businesses and historic buildings. It is easy to spend some time in Chalfont St Giles wandering down the High Street and exploring everything the parish has to offer.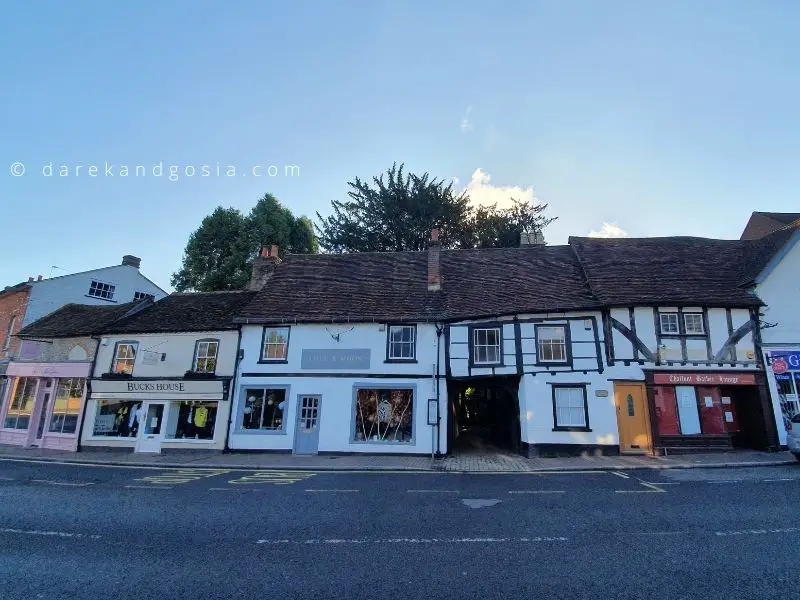 9. Fox & Hounds
Located on Silver Hill, to the north of Chalfont St Giles is the Fox & Hounds pub. This traditional country pub is a firm favourite among locals and serves classic pub meals and drinks.
Enjoy a pint of real ale from local breweries or a scrumptious dinner from their traditional menu.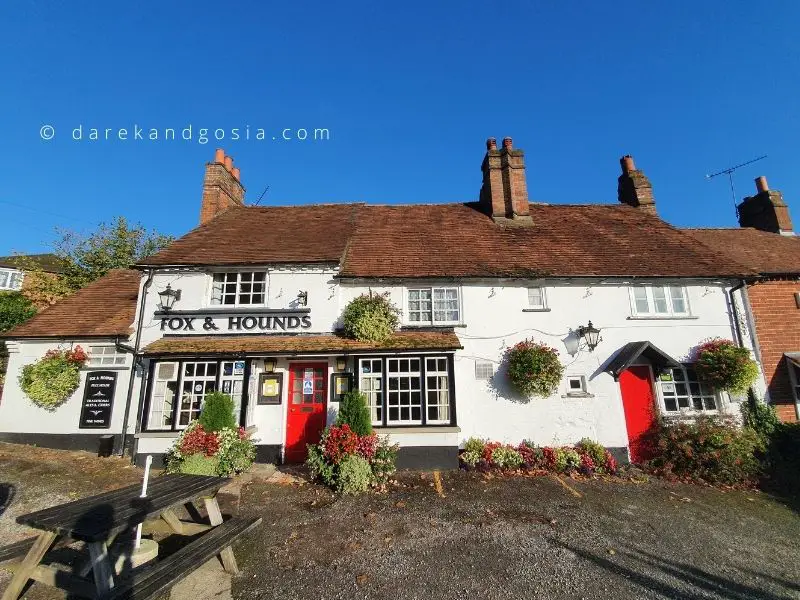 Is Chalfont St Giles a good place to live?
Chalfont St Giles makes an excellent place to live whether you are looking for a forever home as a family or somewhere to set up on your own. Being just outside of Central London, Chalfont St Giles offers excellent transport links all across the country. There are many local shops and restaurants in the parish to enjoy, and some great schools in the area.
Being in the Chiltern Hills Area of Outstanding Natural Beauty, the village is extremely picturesque. Chalfont St Giles has a real sense of community, and it is no surprise it is such a popular place to live.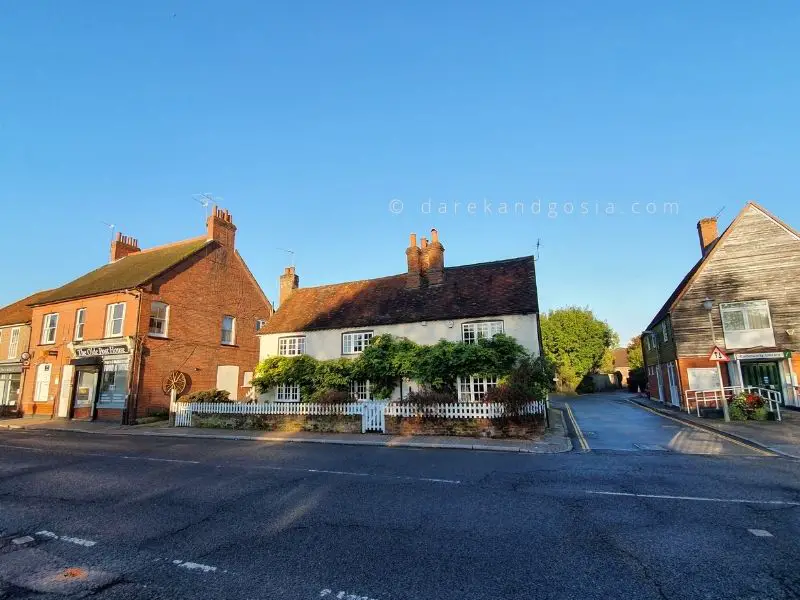 Places to visit nearby Chalfont St Giles:
Is it worth visiting Chalfont St Giles?
Whether you are looking to visit Chalfont St Giles as a day trip from London, or for a UK weekend getaway, it is definitely worth the trip. Chalfont St Giles is a beautiful countryside retreat, while still having the home comforts of local pubs, restaurants and shops.
You can explore the stunning scenery and discover the area's intriguing history. With a balance of village life and nature to explore, there is something for everyone here.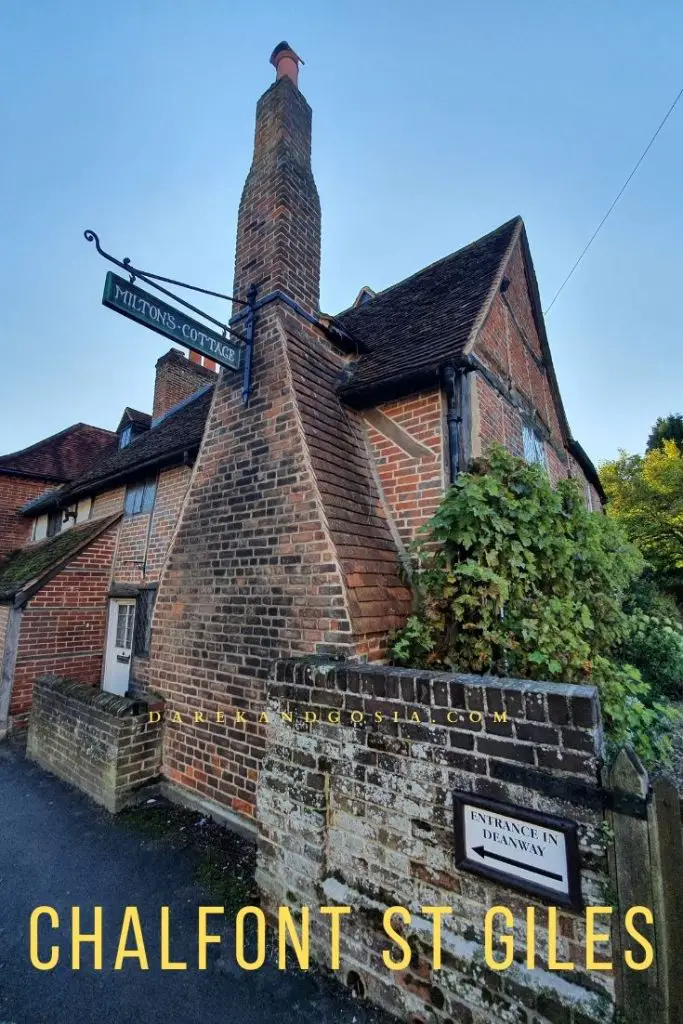 Articles you may like: