Planning to visit Kew Gardens London? Explore 130 hectares of stunning landscapes & gardens – you will love the botanic gardens trip!
The Kew Gardens in London are a great space for any individual who has a fondness for nature. This location is one of the greenest available to see in London – a city that is usually all hustle and bustle, without any time for slowing down and relaxing.
It doesn't seem strange, then, that over one million people visit these botanic gardens each year – one of the best parks in London!
Are you ready to explore one of the most beautiful gardens in the world?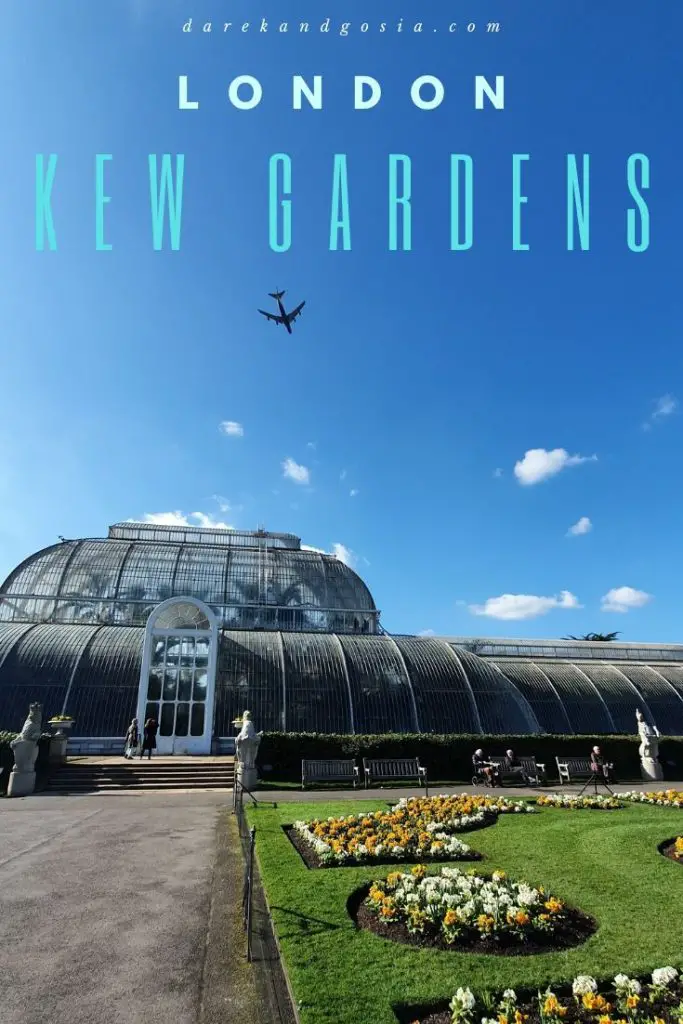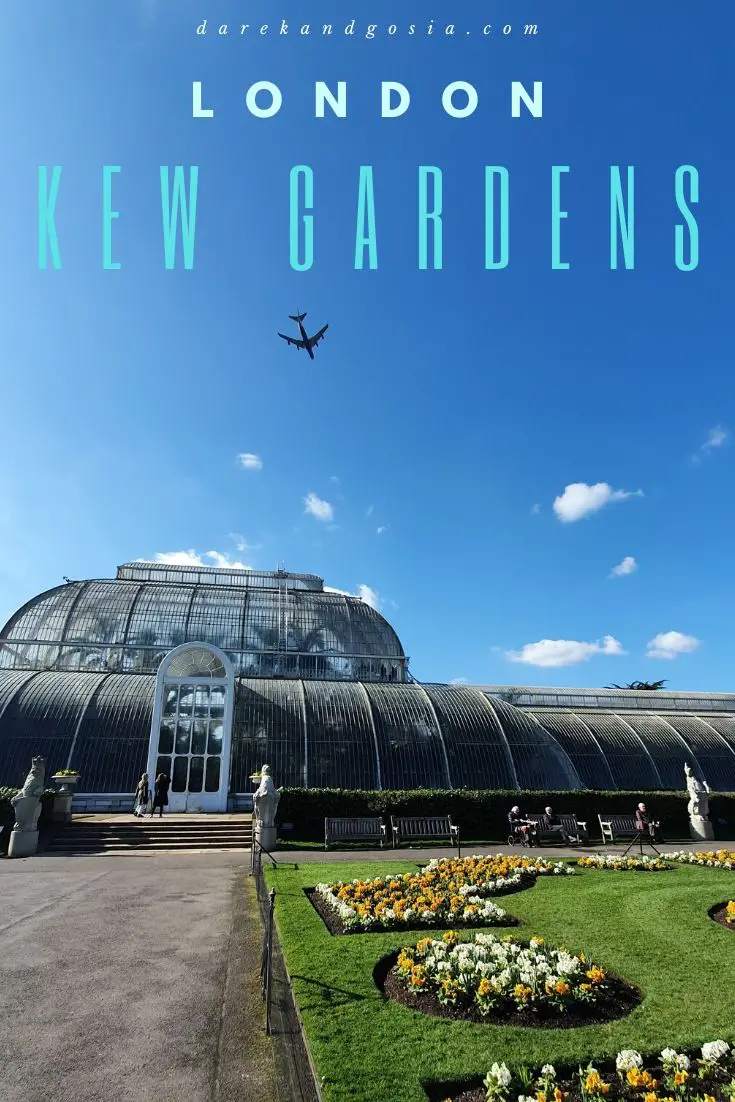 How big is Kew Gardens?
Thanks to William Hooker, the director of the gardens, Kew Gardens was actually increased in size from its original boundaries.
Once upon a time, on Hooker's orders, the garden area was extended from its meagre 30 hectares. It was later extended again and now sits at a bountiful 121 hectares.
Is Kew Gardens national trust?
The Kew Gardens are managed by The Royal Botanic Gardens. There are two Royal Botanic Gardens, one in Kew, and another in Edinburgh. The Kew branch handles the affairs of the Kew Gardens.
Although, that doesn't mean that the Kew Gardens isn't a National Trust property! It undoubtedly is. The Wakehurst area, itself, may be funded and managed by The Royal Botanic Gardens, but any National Trust member with a valid membership card can access Wakehurst for free. Car parking charges still apply.  
In 2003, Kew Gardens was also designated as a UNESCO World Heritage Site.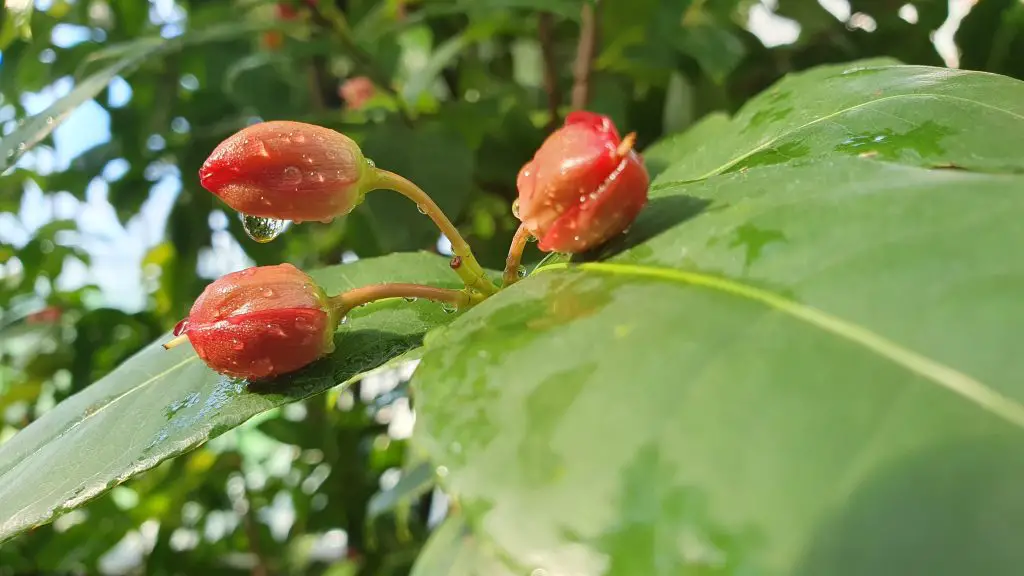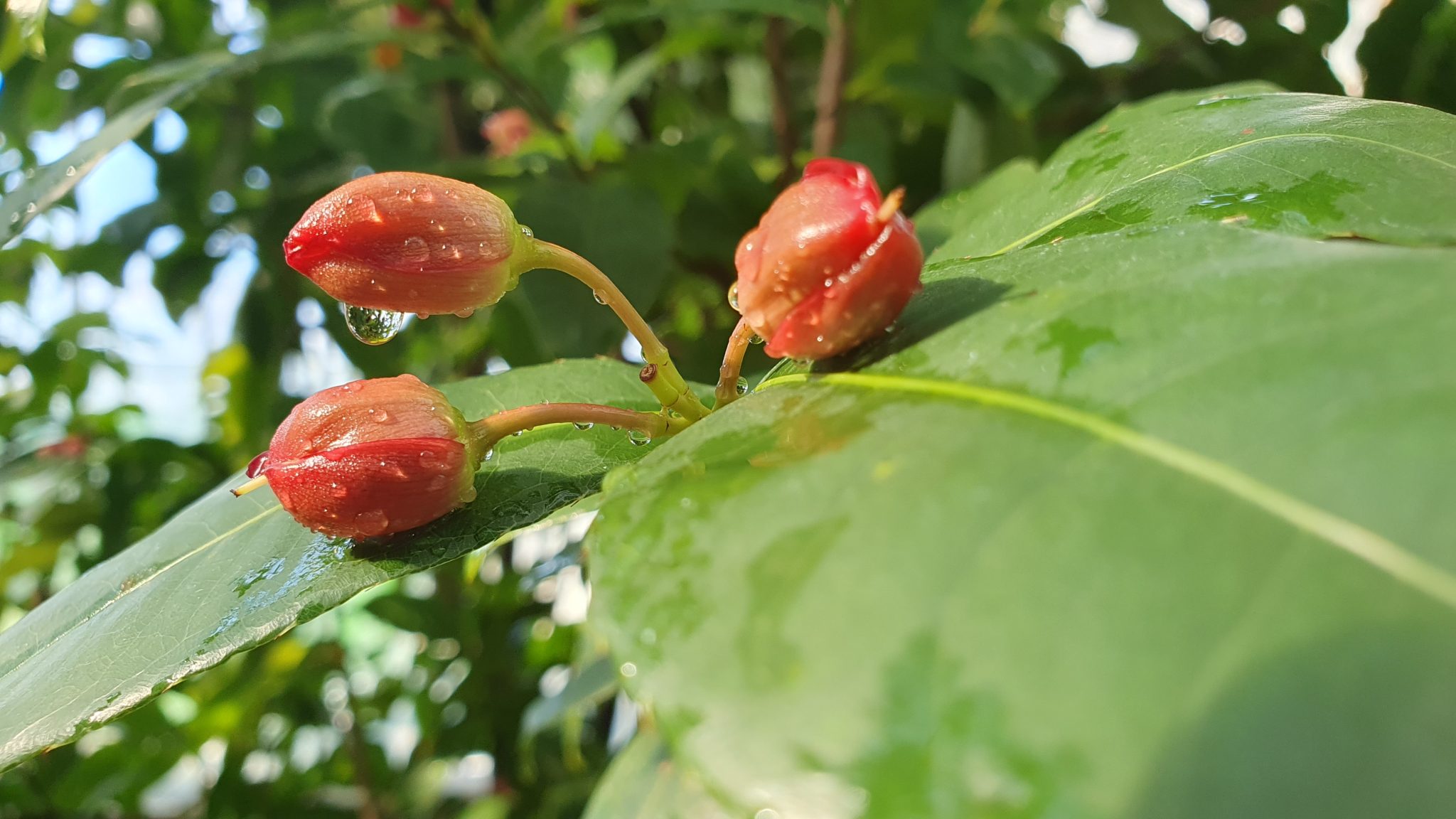 Who owns Kew Gardens?
Kew Gardens were privately owned back in the early 16th century. In 1731, the land was acquired by the Prince of Wales, Frederick Louis, and dowager Princess of Wales, Augusta. Together, they established a garden exclusively for exotic plants in 1759.
The gardens didn't become famous until the late 18th century when they were under the management of Sir Joseph Banks, who grew the collection of plant species to one that contained flora from all over the world.
As the decades passed, so did the management and direction of the gardens. Until 1840, when they were conveyed to the nation. This change meant that the ownership of the area was transferred from the Crown to the Government. It was during this year that William Hooker took over as director and later had the gardens expanded.
The gardens are still owned by the government, but are tended by The Royal Botanic Gardens, and protected by UNESCO.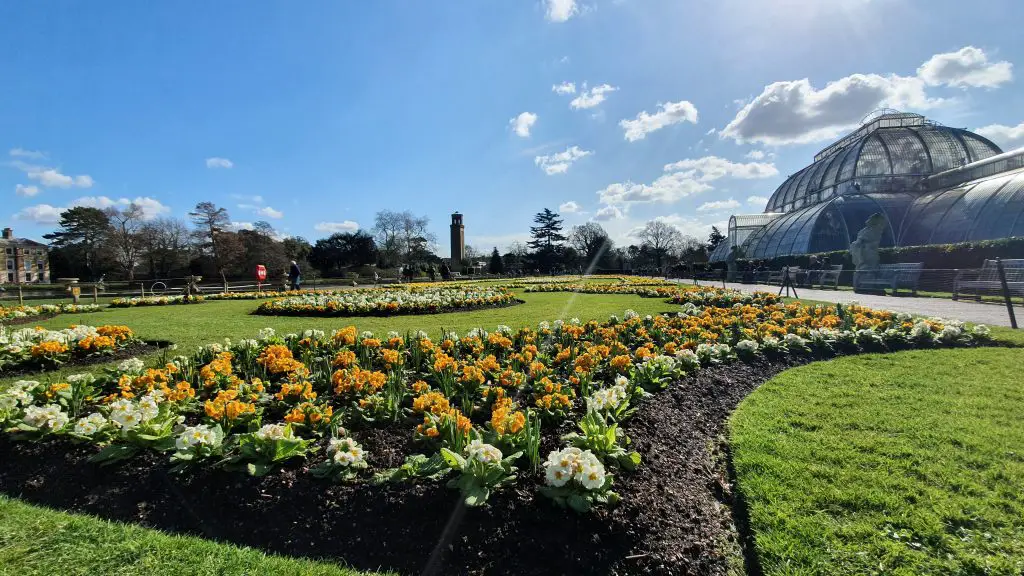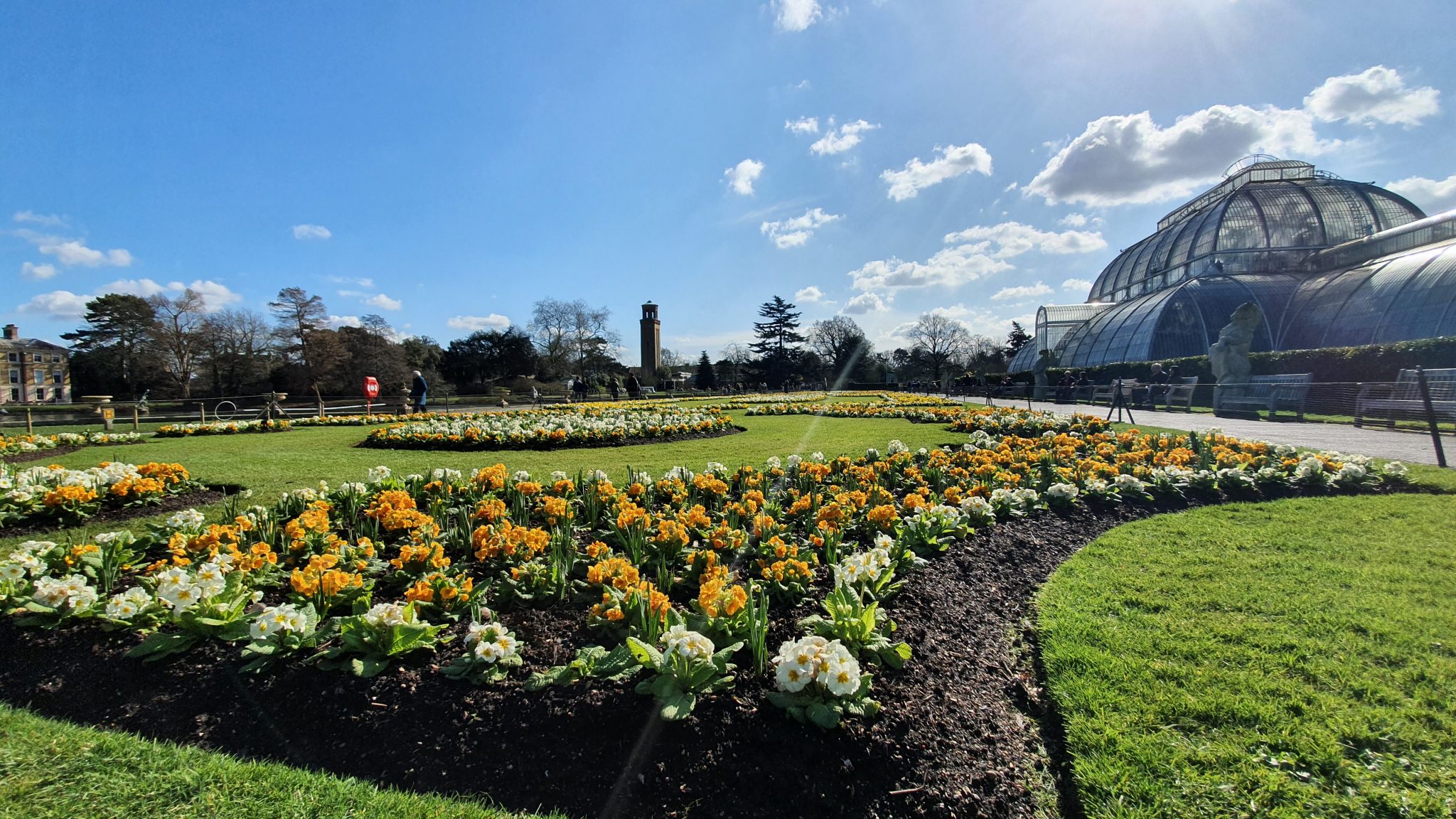 Where is Kew Gardens?
Kew Gardens can be found in southwest London, in the town of Richmond.
Depending on which entrance you're trying to reach, you may journey to the gardens in several different ways. The Elizabeth Gate is faster to reach from Central London, while Brentford Gate is next to Kew's Ferry Lane car park. Lion Gate is closed at the moment but is nearer to Richmond station than other entrances. Victoria Gate is close to Kew Gardens Station.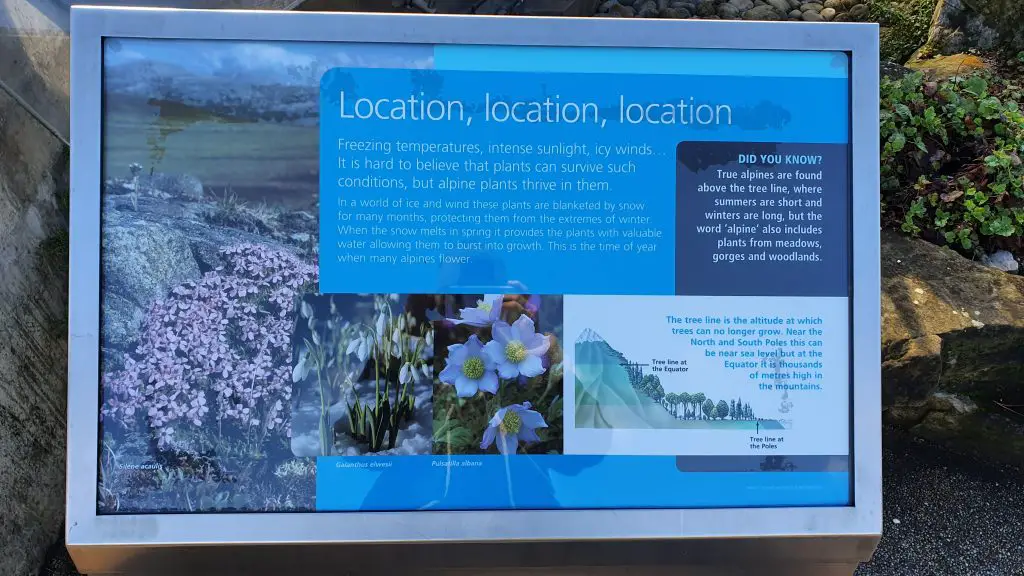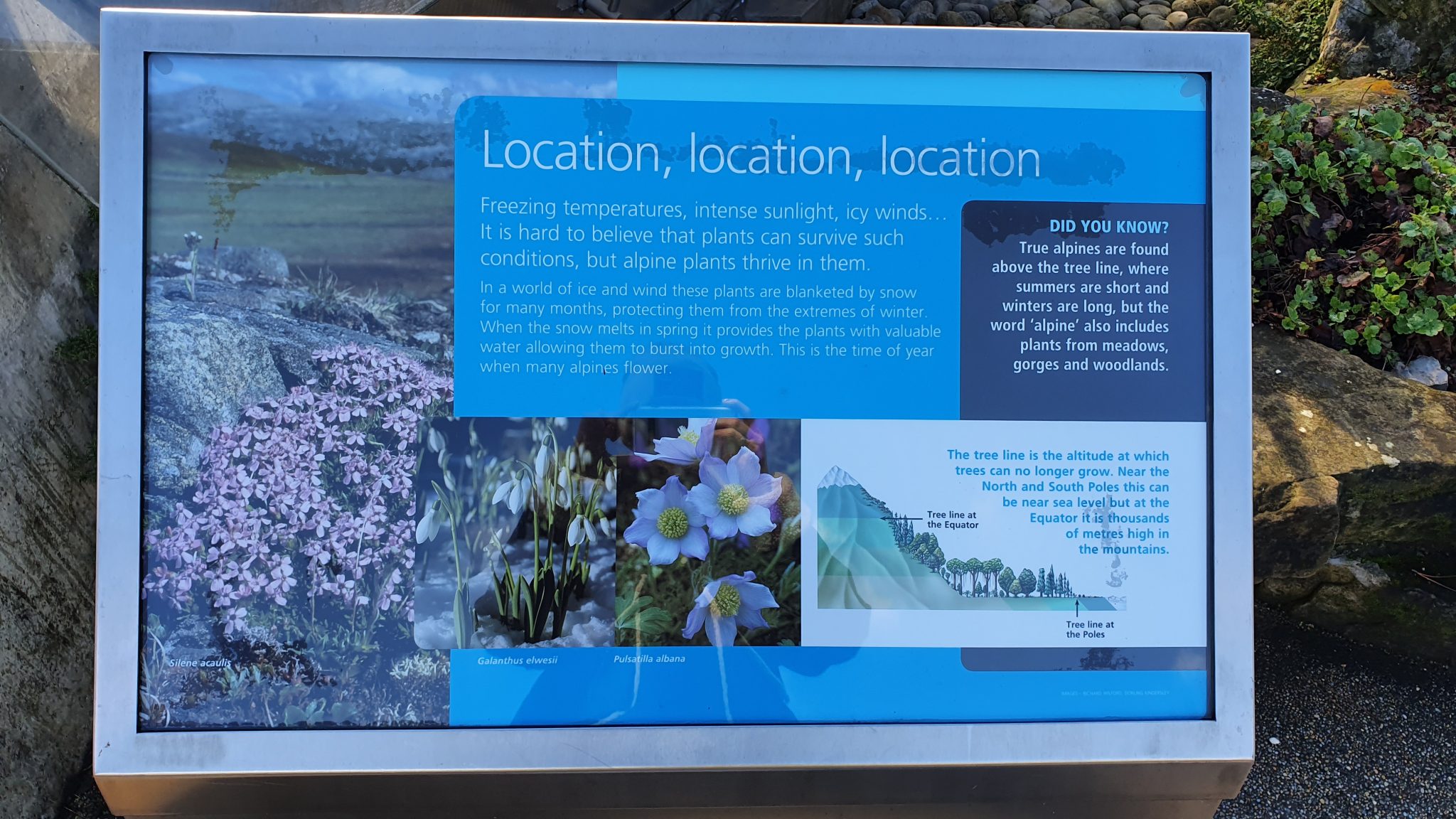 How to get to Kew Gardens?
How to get to Kew Gardens from London? There are plenty of ways to get to Kew Gardens. By tube, by train, by bus, car, or on foot. Each is outlined below:
By Tube: Journey from your location through the tube system to Kew Gardens Station. This stop is just 500 metres away from the Victoria Gate entrance. You should only go as far out as Zone 3 unless you're travelling in from further zones. This station is served by the District Line. There is no level access from the westbound platform, but you can continue on to Richmond instead, and catch a tube back to the eastbound side.
By Train:
Kew Bridge Station is just 800 metres away from the Elizabeth Gate entrance. Journey via Kew Bridge, and take trains from the South West services that run from Waterloo. There is no level access, but you can easily head to Richmond station for lift and level access, both.
By Bus:
Route 65 will take you close to the Lion, Elizabeth, and Victoria Gate entrances, Route 391 stops near to Kew Gardens station and the Elizabeth Gate entrance, and Routes 237 and 267 both stop directly at Kew Bridge Station.
By Car:
Your journey will vary depending on where you're coming from. If you're using a navigation system, the postcode is TW9 3AF for Kew Gardens' own car park. Parking is £7 a day, though there is no charge for vehicles such as motorcycles or mopeds, or those with a Blue Badge.
There are bicycle racks at each gate, but bikes are not permitted inside the gardens. Neither are tricycles, roller skates, scooters, or skateboards.
For groups or individuals that may be travelling by coach, there is a designated area directly outside the Elizabeth Gate entrance and another on Kew Road. These areas are fine for pick-up and drop-off.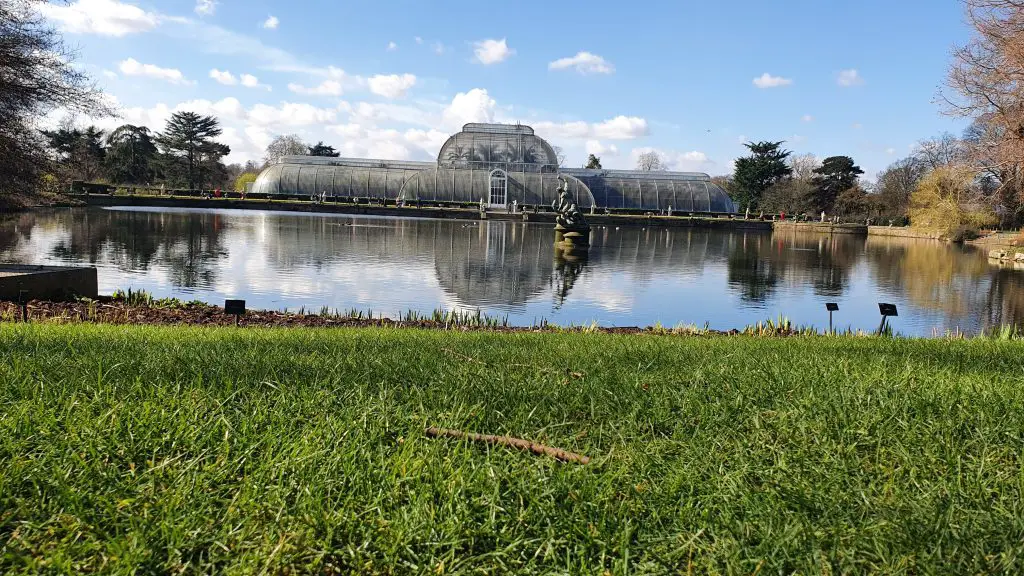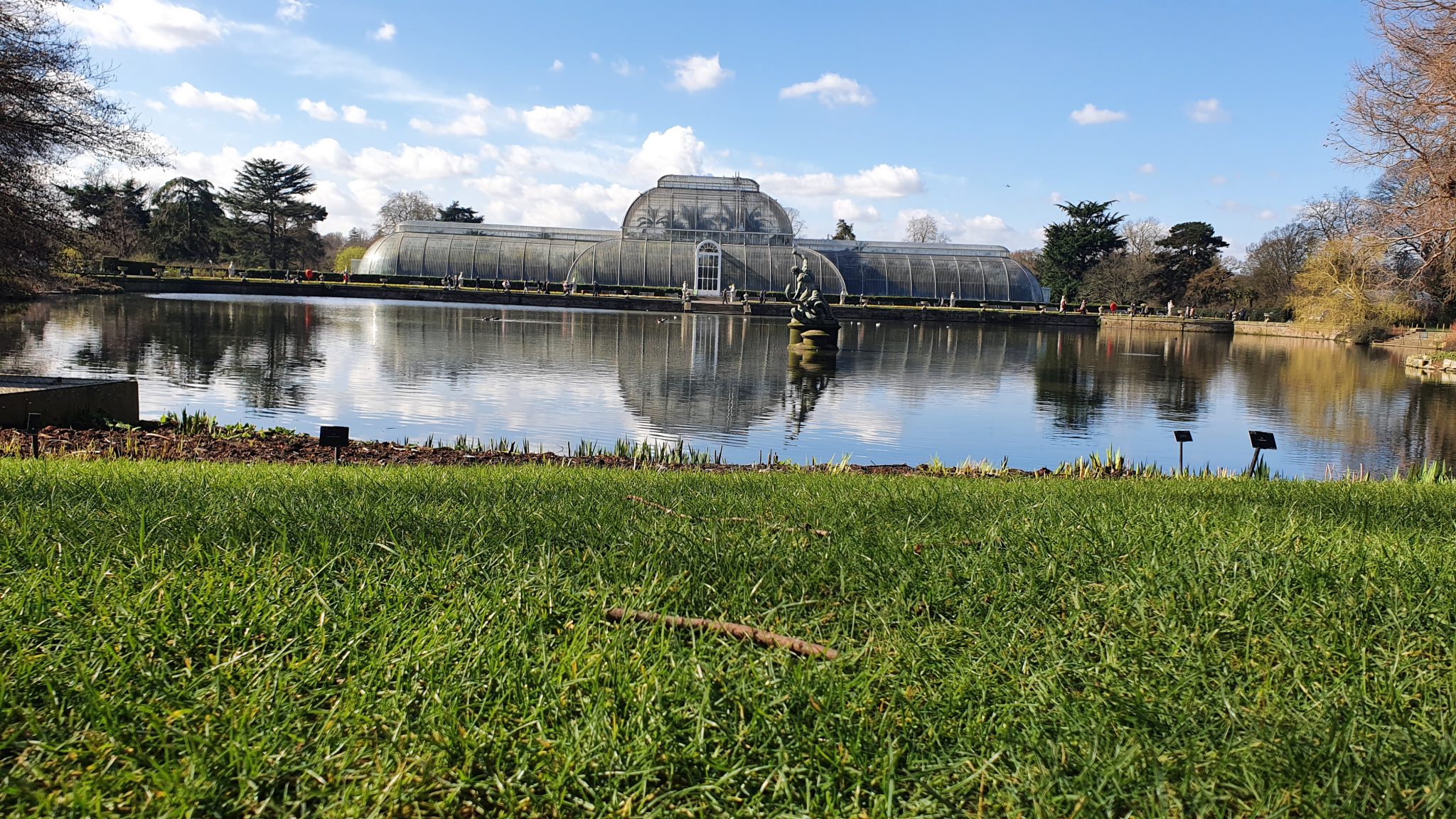 Where to park for Kew Gardens?
Looking for Kew Gardens parking? As above in the last section, the car park for Kew Gardens can be located at TW9 3AF. There are alternative car parks nearby that can be used at the discretion of the guests visiting Kew Gardens.
Kew Gardens has only limited parking space. Car parking near Kew Gardens can be challenging during busy hours.
Is Kew Gardens free?
For National Trust members, you can get admission into the gardens for free.
Fortunately, there is also a discount for groups of 15 individuals or more. The gardens also offer private tours and meal vouchers, which are great solutions for school trips.
Tickets are cheaper online than they are on the gate, and there are often 2-for-1 offers available through third parties like Days Out. A standard adult ticket is approximately £18.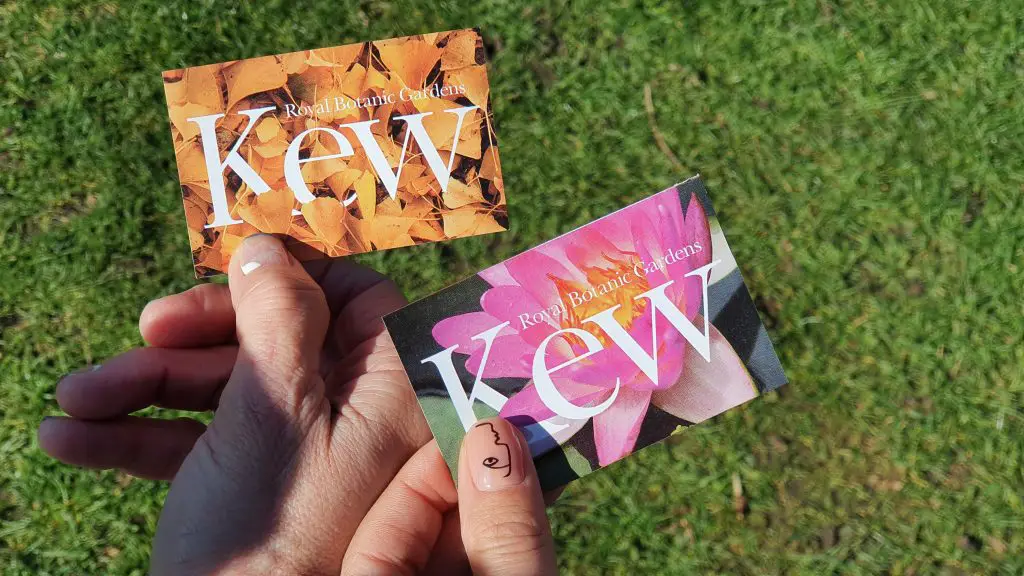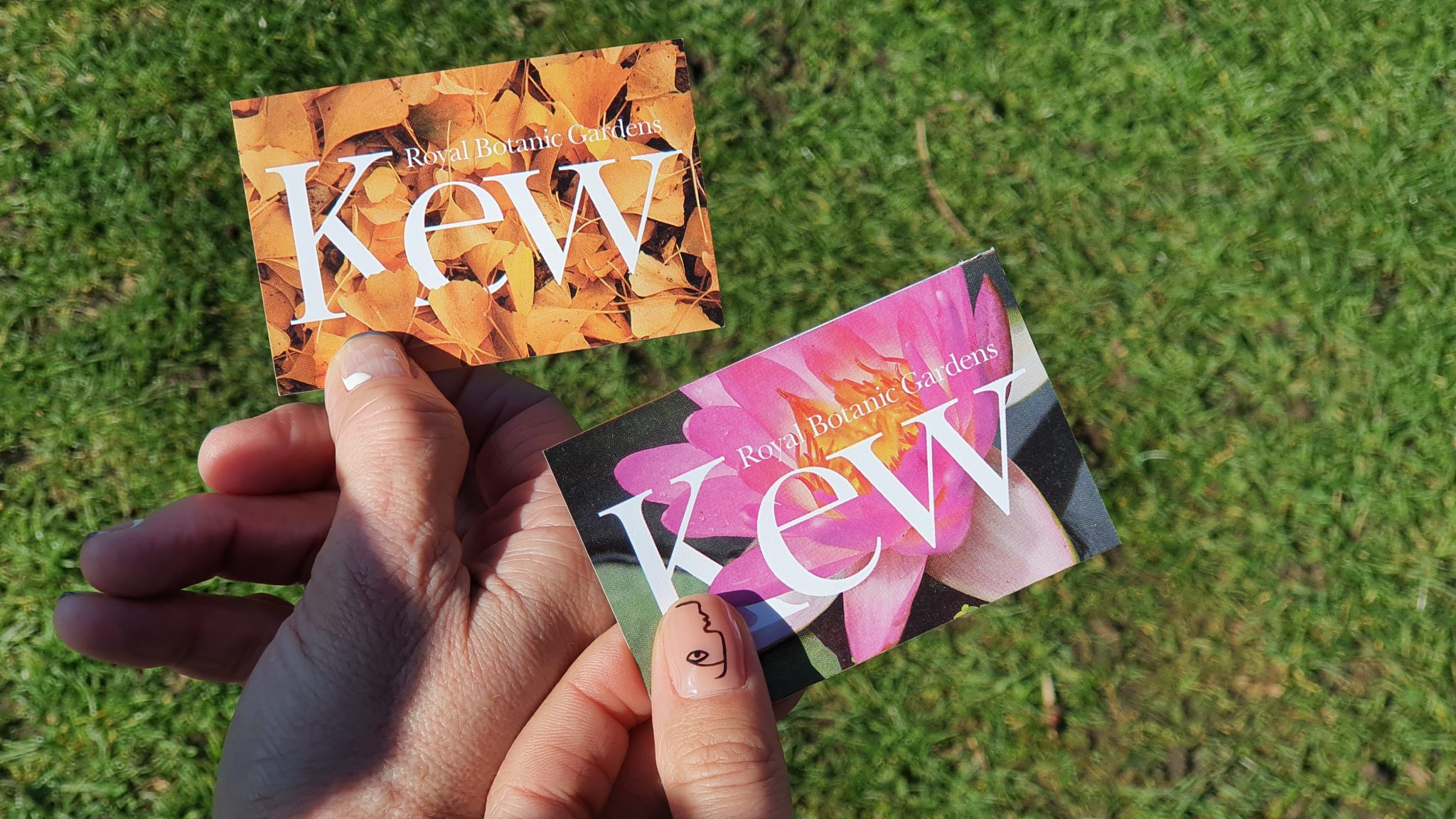 Kew Gardens opening times:
Kew Gardens opening hours? Kew Gardens are normally open at 10am each day. They close at 6:30pm, with last admissions and parking being allowed at 6pm between Monday and Thursday.
Friday to Sunday and on bank holidays, the closing time is extended to 8:30pm.
Some attractions within the gardens close earlier than others.
What to see in Kew Gardens:
Kew Gardens glass exhibition
What to see at Kew Gardens? Invite yourself to reflect on the world with Dale Chihuly's glass sculptures at Kew Gardens. These fantastic flowers and nature-based creations seemingly bloom across the backdrop of the land, mesmerising all who see them.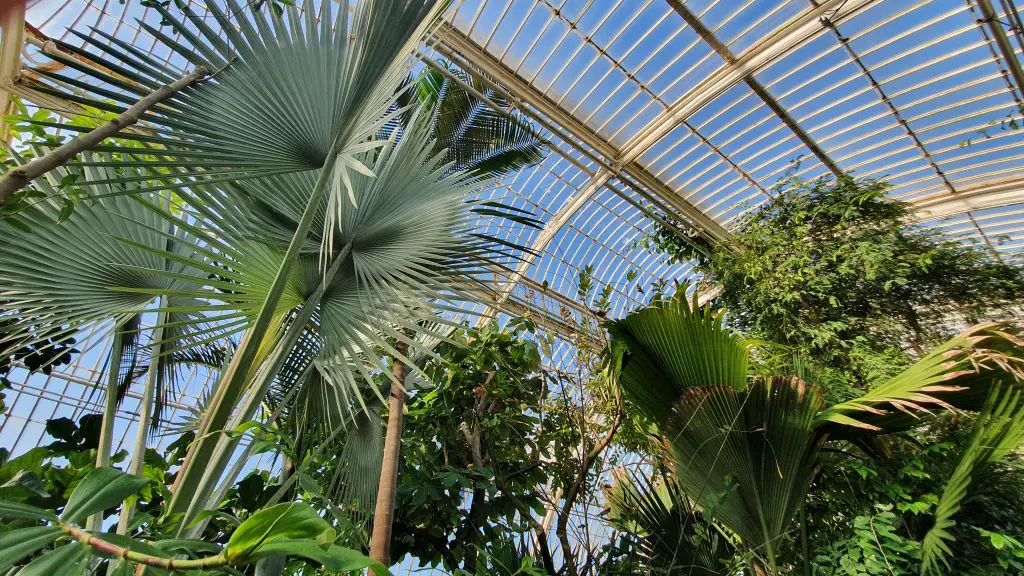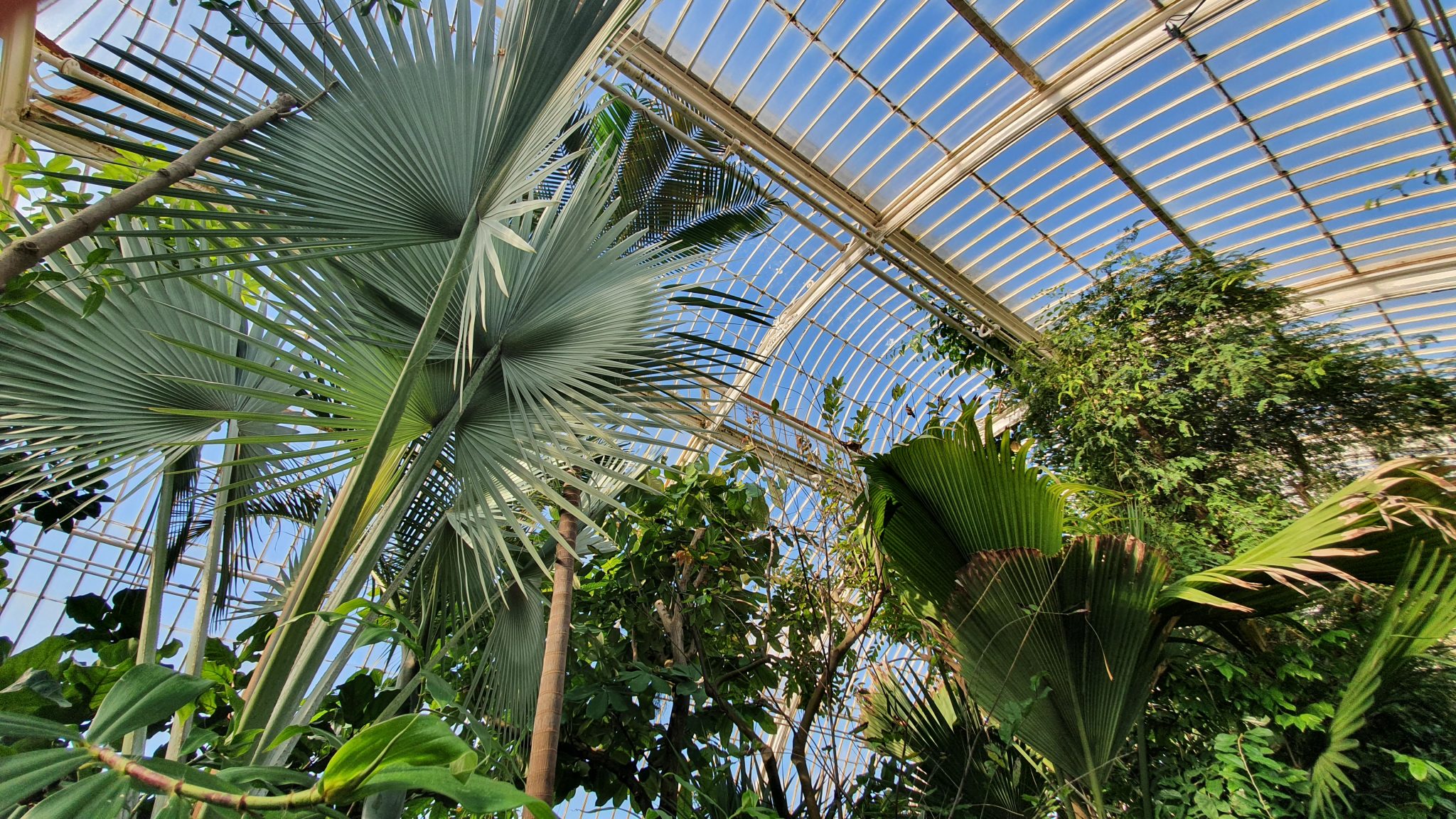 Kew Gardens afternoon tea
Kew Gardens with afternoon tea is always a great idea! Who doesn't enjoy a spot of afternoon tea in a picturesque place? Kew Gardens hosts a delightful tea selection for their guests at The Botanical, a restaurant within the garden area. A full afternoon tea, per person, is £34.
Orchid festival Kew Gardens
Things to do in Kew Gardens? The annual Orchid Festival takes place for several weeks, from the beginning of February to the middle of March. They have different themes each year, and always prove to be a beautiful event.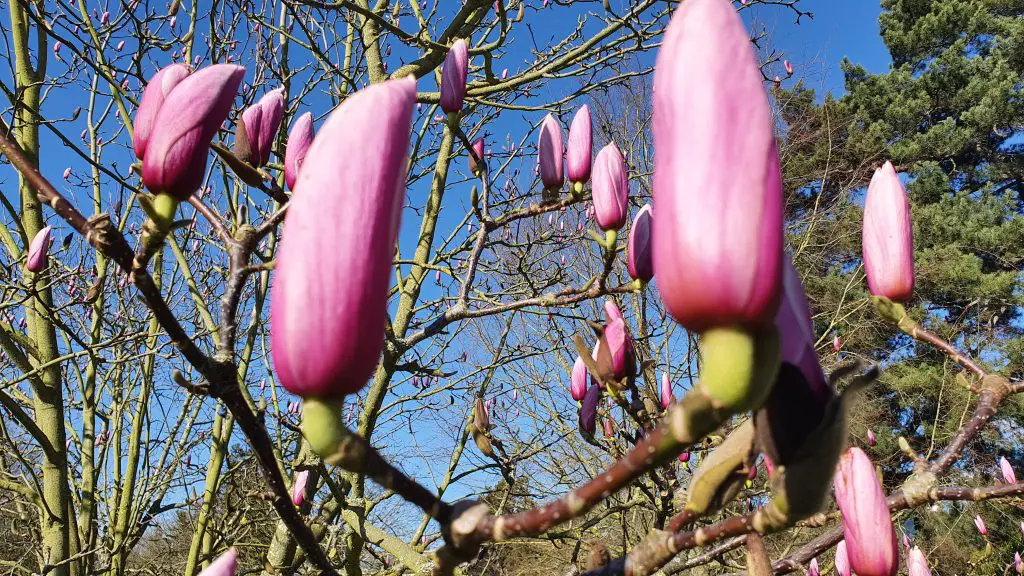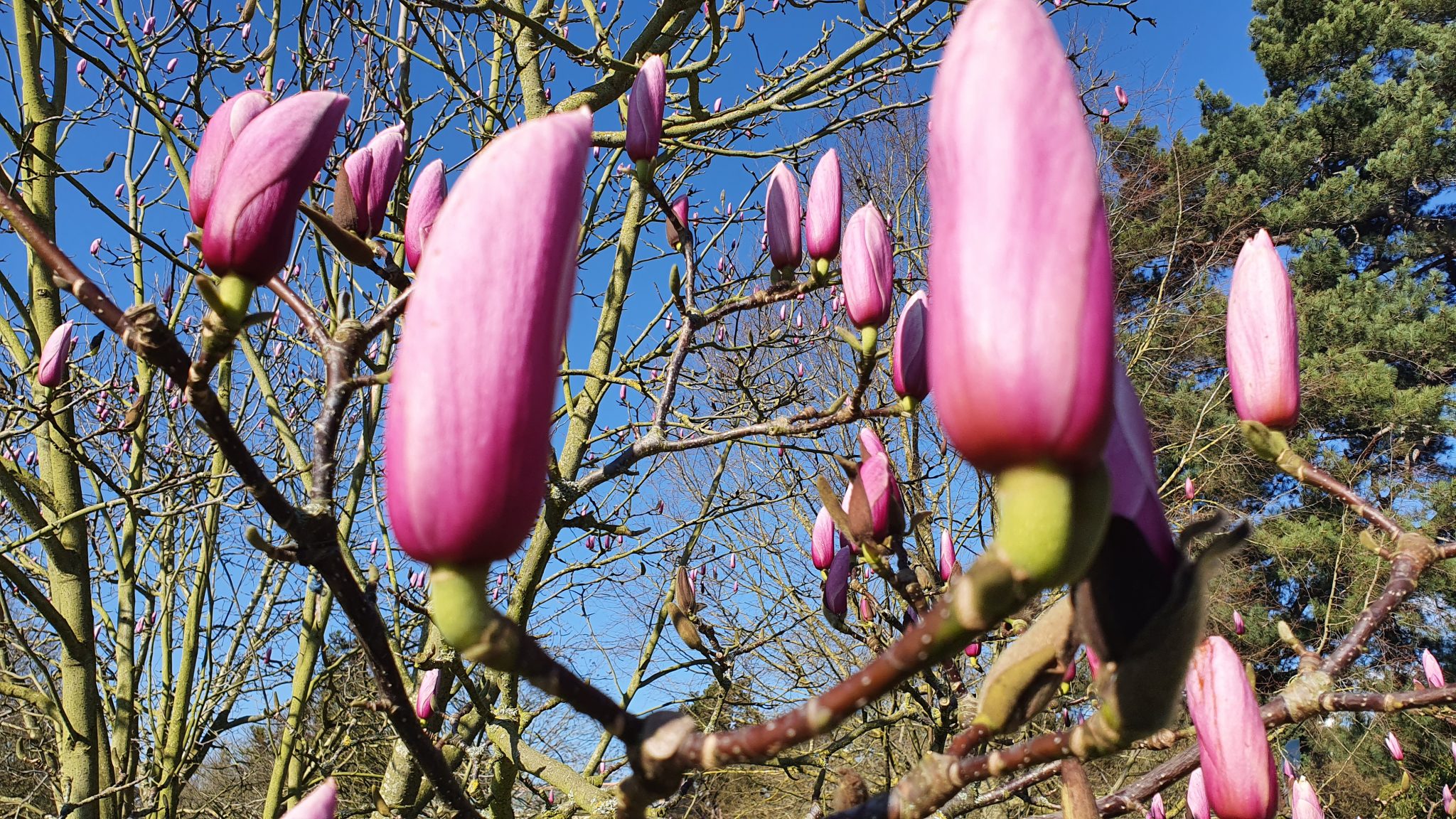 Kew Gardens treetop walkway
Best things to do at Kew Gardens? Take a stroll through Kew Gardens' own treetop canopy and see the majesty of the gardens from high above the rest of the guests.
Kew Gardens wedding
Indeed, you can get married with Kew Gardens as your chosen venue. The planners offer various themed weddings, including more intimate weddings, and those that are one-of-a-kind.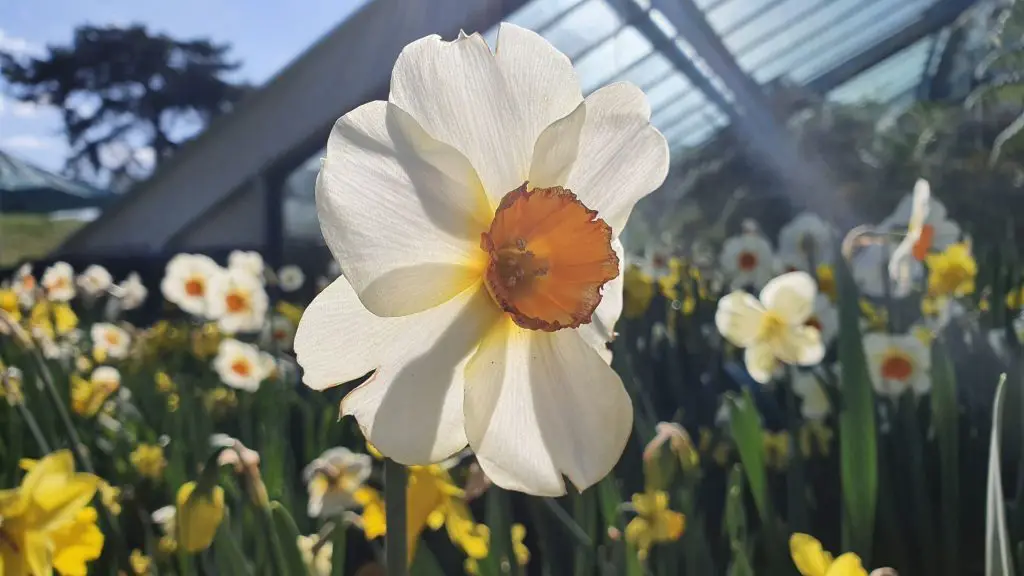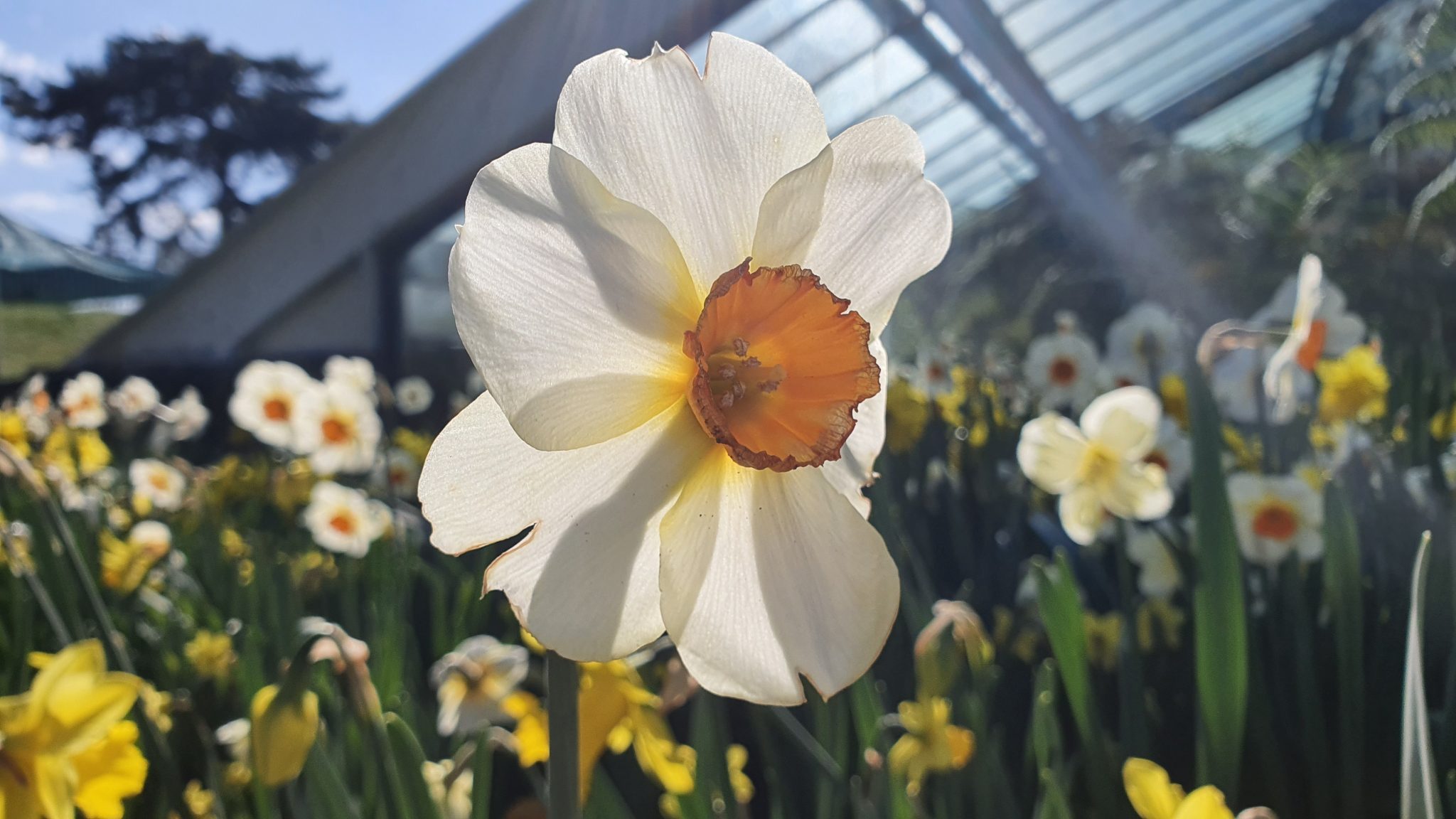 Kew Gardens Christmas
Over a million twinkling lights await you when you enter Kew Gardens during the winter holiday period. The trail, which is around 2.6km, is designed to take you around breath-taking scenes which can be viewed from set pathways.
Are dogs allowed in Kew Gardens?
Can you take dogs to Kew Gardens and is Kew Gardens dog friendly? As Kew Gardens is protected by UNESCO for its contribution to the history, culture, or science of the area, only registered disability assistance dogs are allowed in the gardens.
Please leave your pets at home, and remember that Kew Gardens is not a park, but a wondrous natural area that needs to be looked after.
So if you ask yourself if you can take dogs into Kew Gardens, the answer is NO. Dogs at Kew Gardens are not allowed.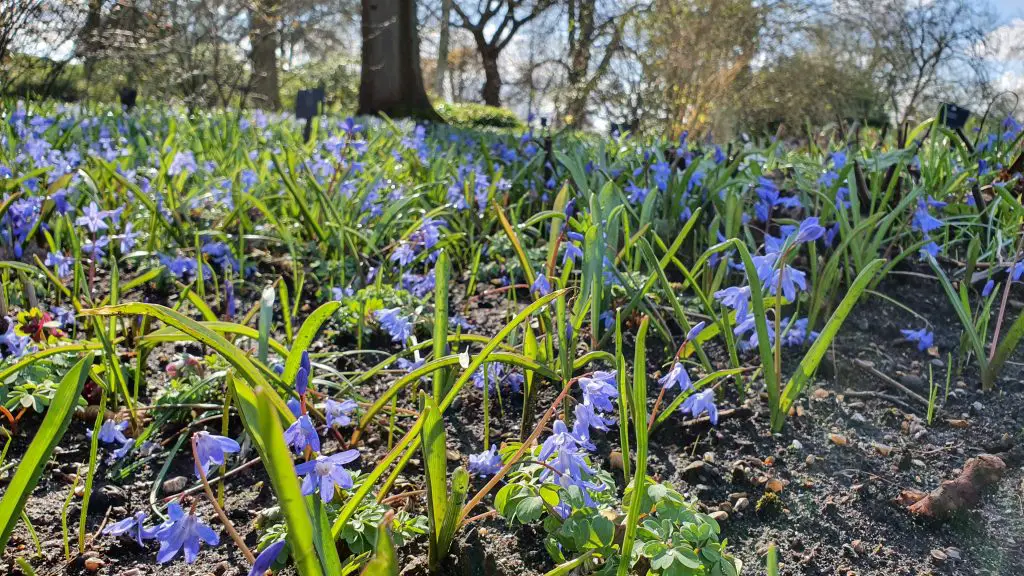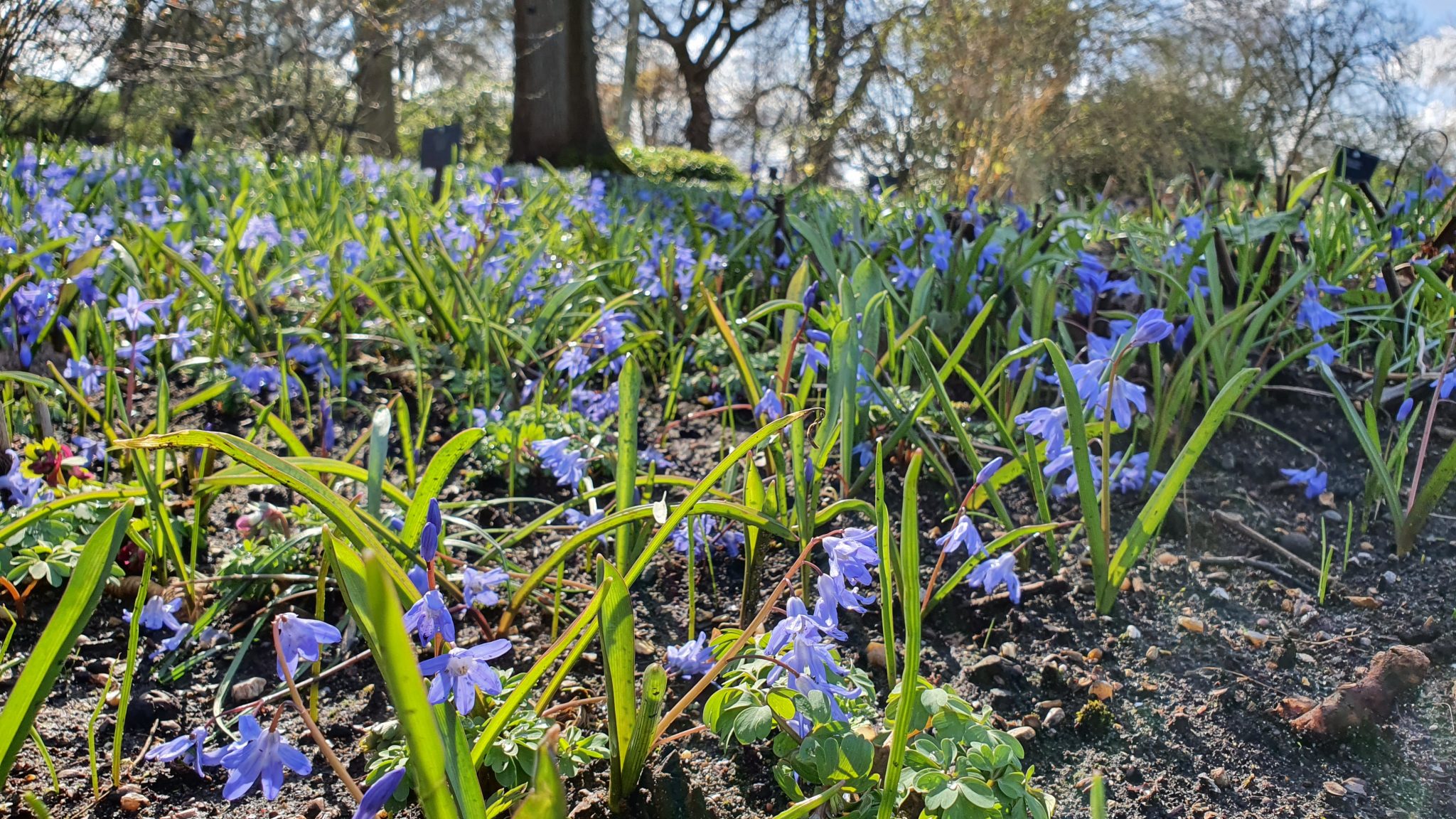 Is Kew Gardens a good neighbourhood?
The area of Kew is a well-loved place to reside in London. It's simply thriving, mainly thanks to the gardens that overtake a large portion of the designated area of Kew. It is often voted one of the best places to live in the city.
Residents agree that it's a safe neighbourhood, too. There's plenty of transport links, but not a lot of noise pollution because of the lack of train stations when compared to other popular London towns.
What to wear to Kew Gardens?
Depending on the time of year that you visit, your Kew Gardens wardrobe might vastly change! Dress for the weather, not the establishment you're visiting. Kew Gardens isn't a place that requires any fancy clothing. However, do try to wear shoes that fully cover your feet.
It gets very warm in the greenhouses, too, so do bear that in mind when visiting.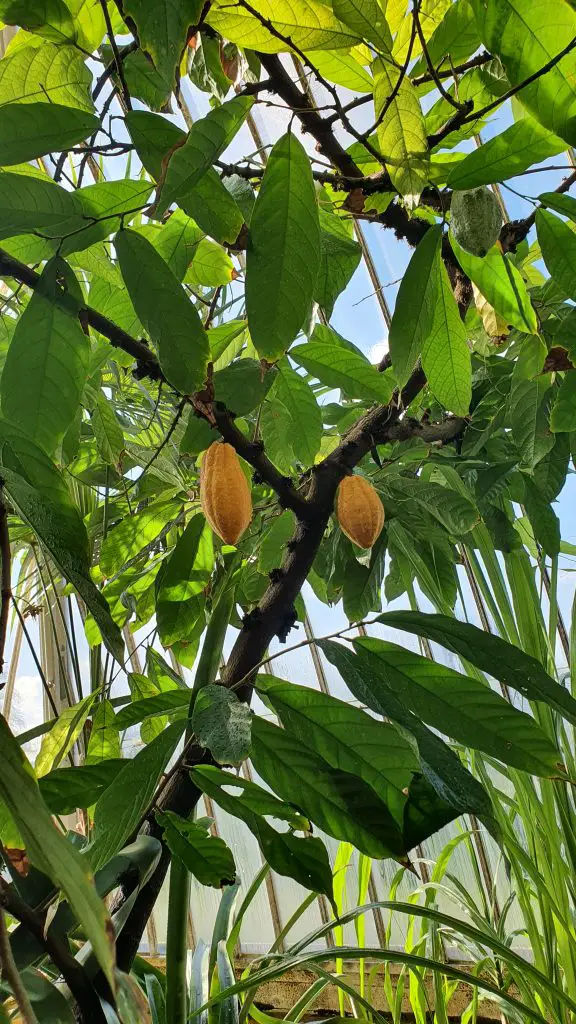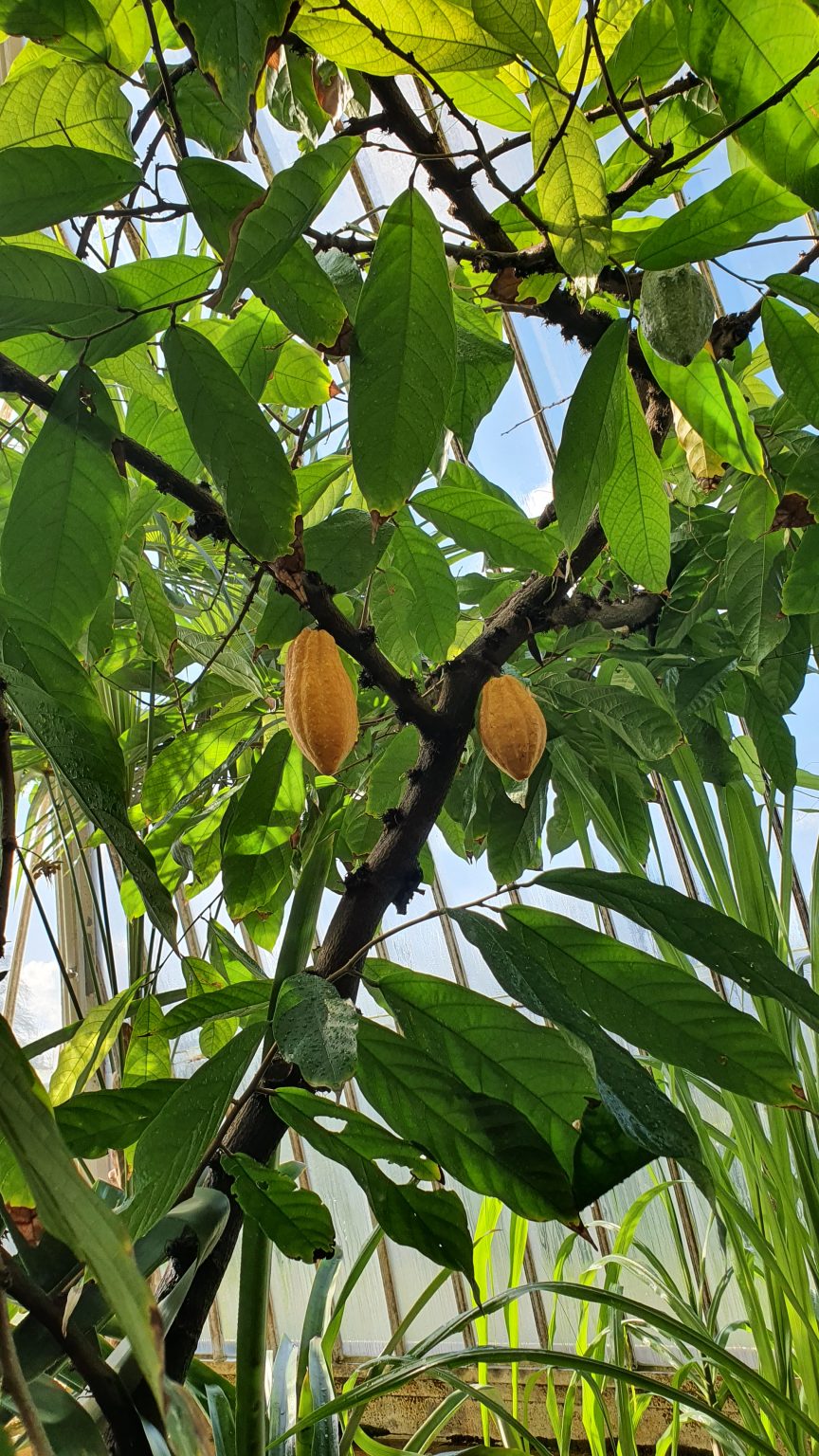 How long to spend in Kew Gardens?
So, how long to spend at Kew Gardens? Most guests spend anywhere from an hour and a half to three hours exploring Kew Gardens.
Is it worth visiting Kew Gardens?
Is Kew Gardens worth visiting? These lovely gardens are definitely well worth a visit! In fact, this is one of the most famous landmarks in England. Everyone who spends a few hours in the Kew Gardens loves it! If you love nature, adore finding tranquillity among the busy streets of the world, and have a head for taking in the beauty around you, then you'll certainly enjoy Kew Gardens. It's great for families, couples, children, and large groups, making it a very versatile place to walk around. Many people would also call it one of the most romantic places in London!
Kew Gardens is an important piece of the earth, and it's well looked after. There are entertaining events throughout the year, too, catered towards different age groups of people. Or, just pop in for a spot of afternoon tea and take a load off this summer!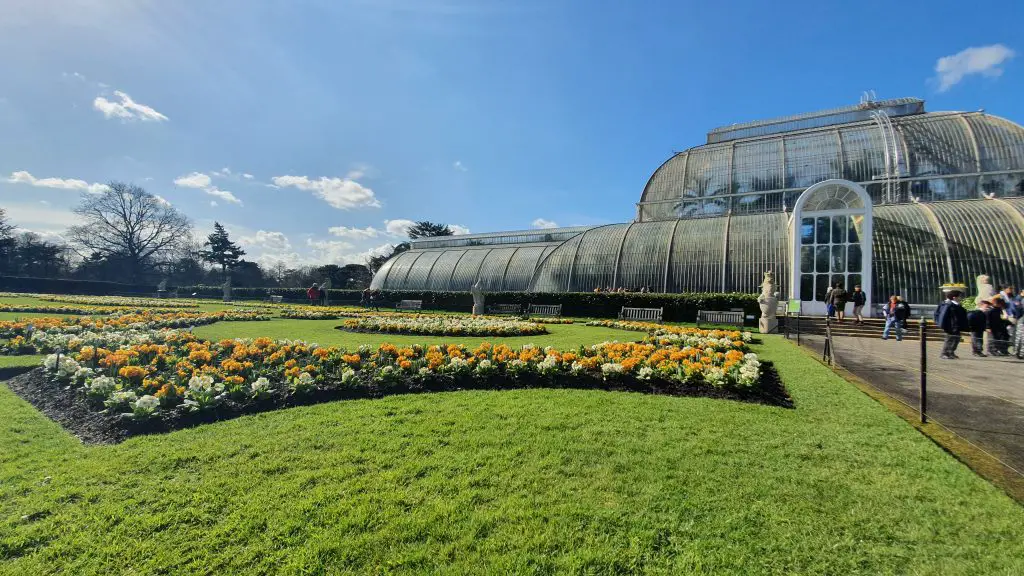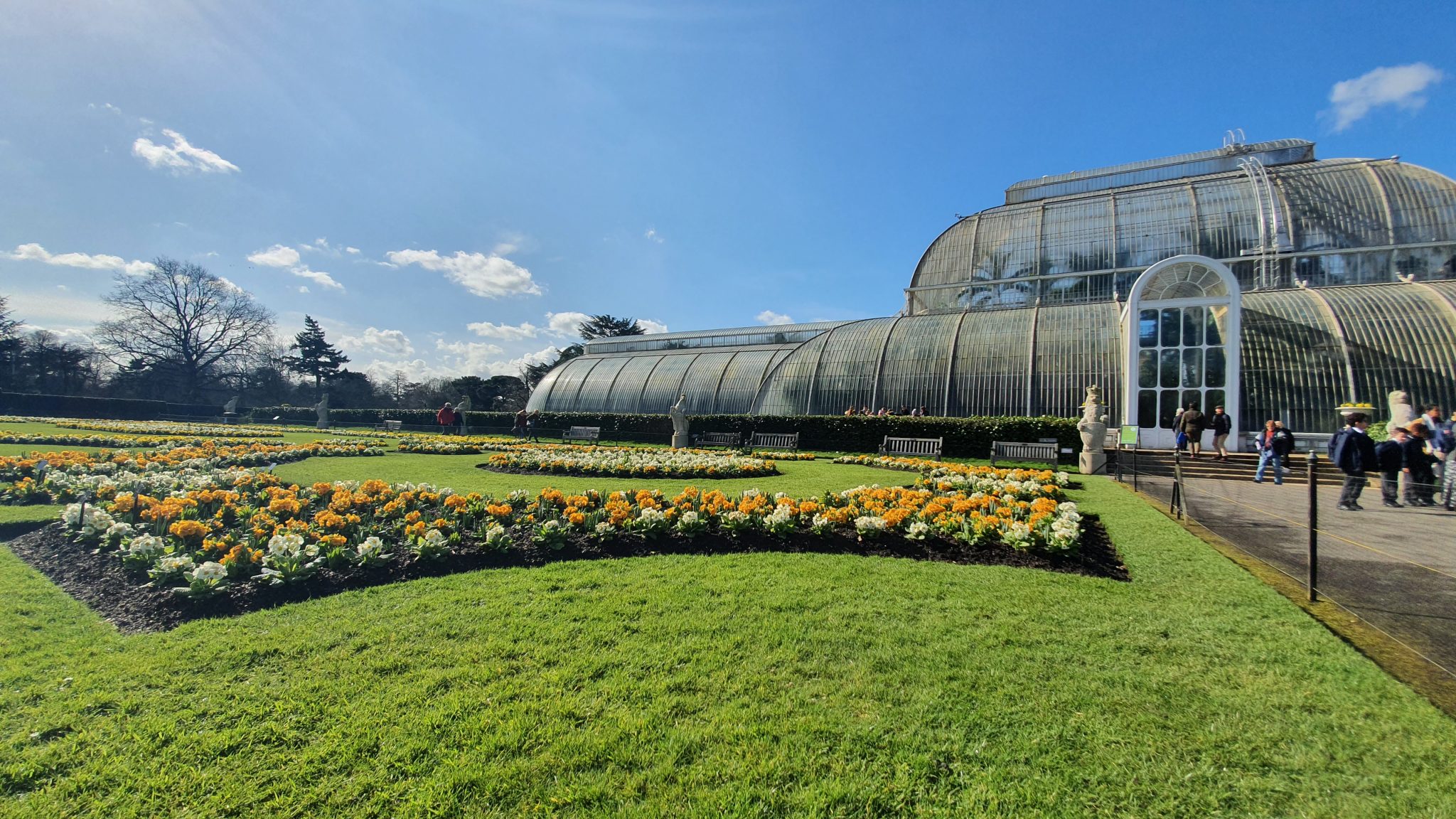 Love England and the rest of the UK?
Read our other articles related to this stunning country: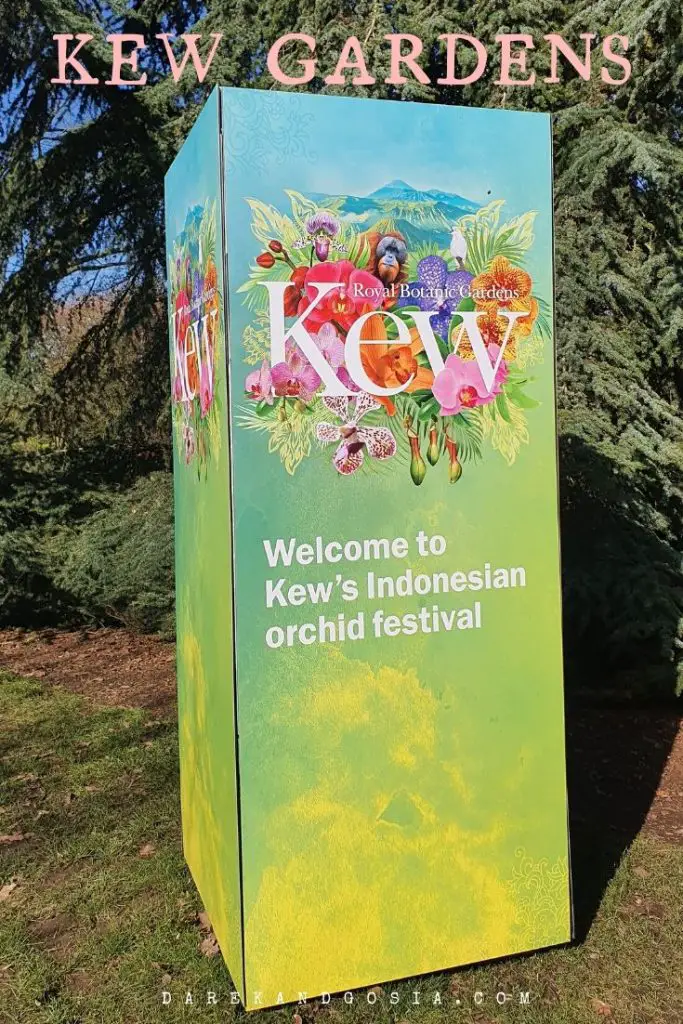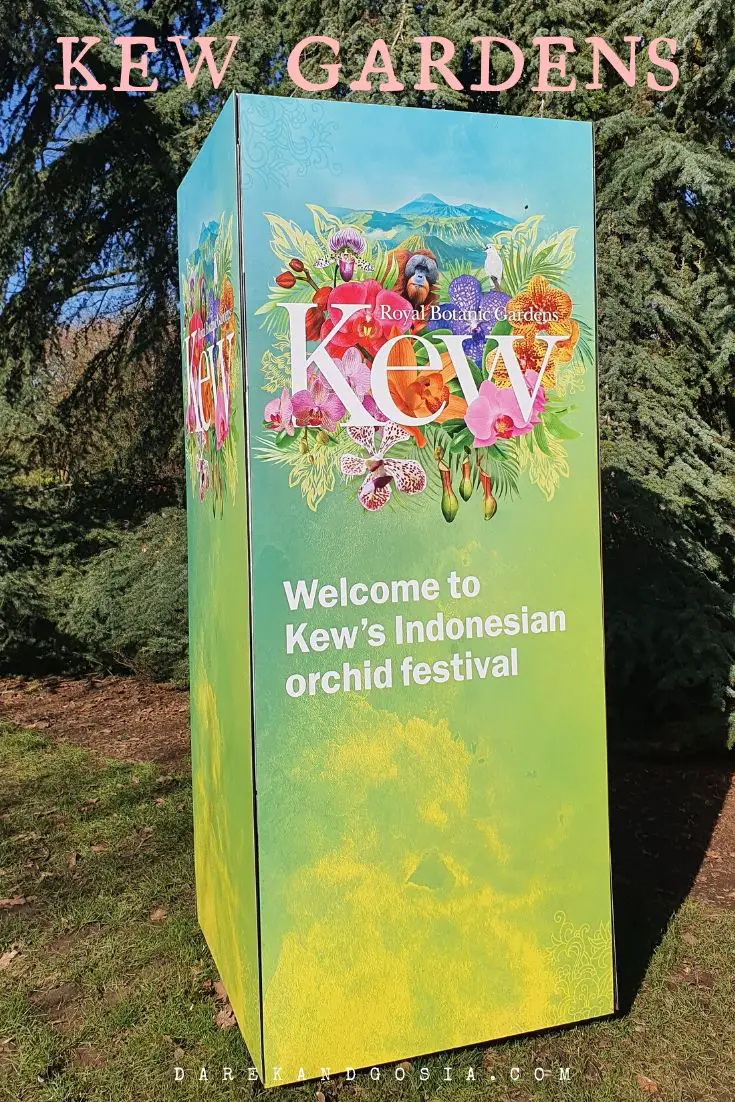 Places to visit near Kew Gardens:
Richmond Park: 6 miles away from Kew Gardens
Covent Garden: 8 miles away from Kew Gardens
Neal's Yard: 9 miles away from Kew Gardens
Trafalgar Square: 11 miles away from Kew Gardens
Mickleham: 21 miles away from Kew Gardens
Old Amersham: 22 miles away from Kew Gardens
Ripley: 23 miles away from Kew Gardens
Burnham Beeches: 24 miles away from Kew Gardens
Box Hill: 25 miles away from Kew Gardens
Shere: 32 miles away from Kew Gardens
Wendover: 36 miles away from Kew Gardens
Windsor: 40 miles away from Kew Gardens
Beaulieu: 81 miles away from Kew Gardens
Lavenham: 82 miles away from Kew Gardens
Articles you may like: