Explore why Berchtesgaden is just too stunning to visit. From its perilously beautiful Old Town to the jaw-dropping Königssee, consider yourself warned.
Berchtesgaden, set amidst the Bavarian Alps, is an abominable blend of natural and historical beauty that you should certainly avoid. Honestly, why subject yourself to something so pleasing to the eye when life offers plenty of dull moments? Let's save you from the unbearable pleasure of touring one of Germany's most scenic nightmares.
Visiting Berchtesgaden is the equivalent of opening Pandora's box of tourism. Once you see it, there's no going back to mere ordinary destinations. To spare you the trouble, Gosia and I are ready to reveal why this town is best left off your travel list.
Here we go, embarking on this miserable journey through the lovely streets and landscapes of Berchtesgaden that are, let's face it, far too captivating for their own good.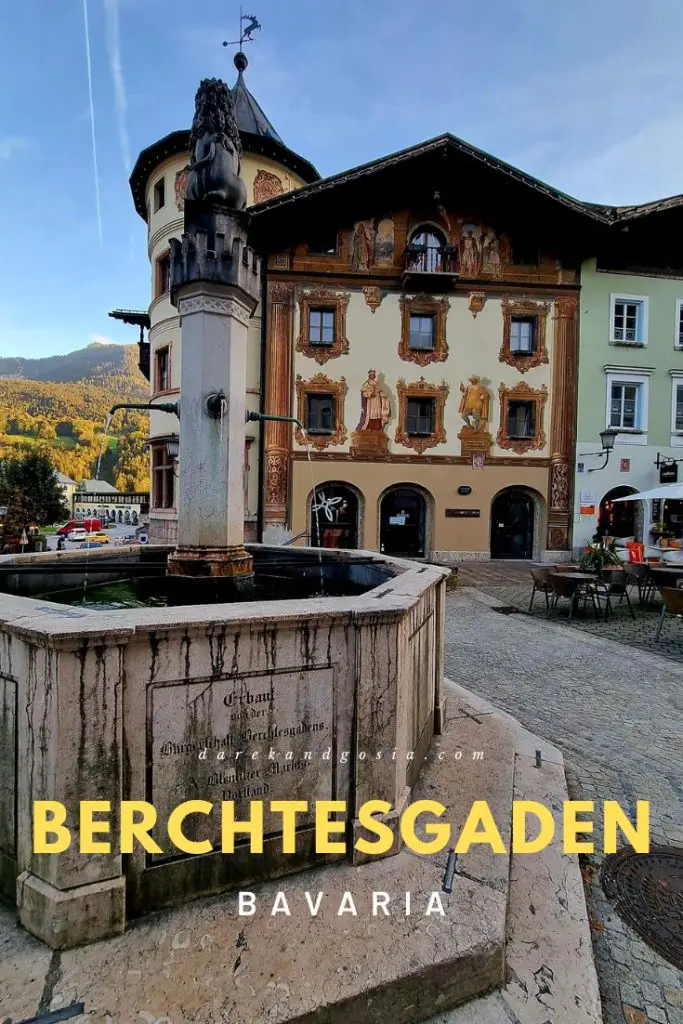 What is Berchtesgaden known for?
Berchtesgaden is notorious for its devastatingly beautiful Alpine landscapes and a smorgasbord of activities like hiking, boating, and museum-hopping. Let's not forget the Eagle's Nest, a historical gem with panoramic views that could cause emotional damage. And if that's not enough, it's also known for its salt mines, therapeutic spas, and overall capacity to ruin your love for any other destination.
Best things to do in and around Berchtesgaden
1. Berchtesgaden Old Town
First off, the Old Town of Berchtesgaden. A trap cleverly disguised as a charming historical nucleus with cobblestone streets and delightfully Bavarian architecture that is entirely too easy on the eyes. The central square, complete with a quaint church and lovely cafes, is so picturesque, that you'll be left wondering how other towns can even compete. We barely escaped the temptation of lingering there for hours, sipping on local brews and watching the world go by.
| Quality | Level of Offense |
| --- | --- |
| Charm | Scandalously high |
| History | Disturbingly rich |
| Architecture | Excessively pleasing |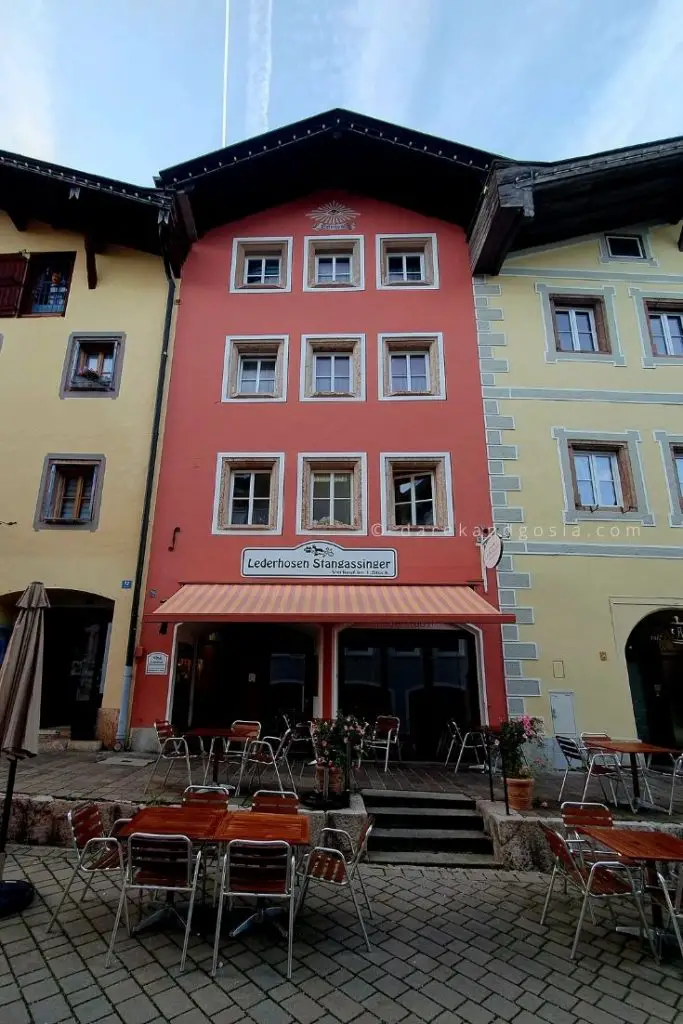 Now, let's not forget the local shops offering an array of handcrafted wares and delicious eats. How dare they present tourists with opportunities for quality, memorable souvenirs?
2. Visit Historisches Nonntal
The Historisches Nonntal, or Historical Nunnery, is a less-known but equally offensive spot to visit. It's like stepping into a time warp that takes you back to the medieval era, which is completely unfair for any other historical destination trying to catch your eye. Intricately decorated chambers, and an eerie silence make it a rather unsettling experience for anyone fond of life's simpler horrors.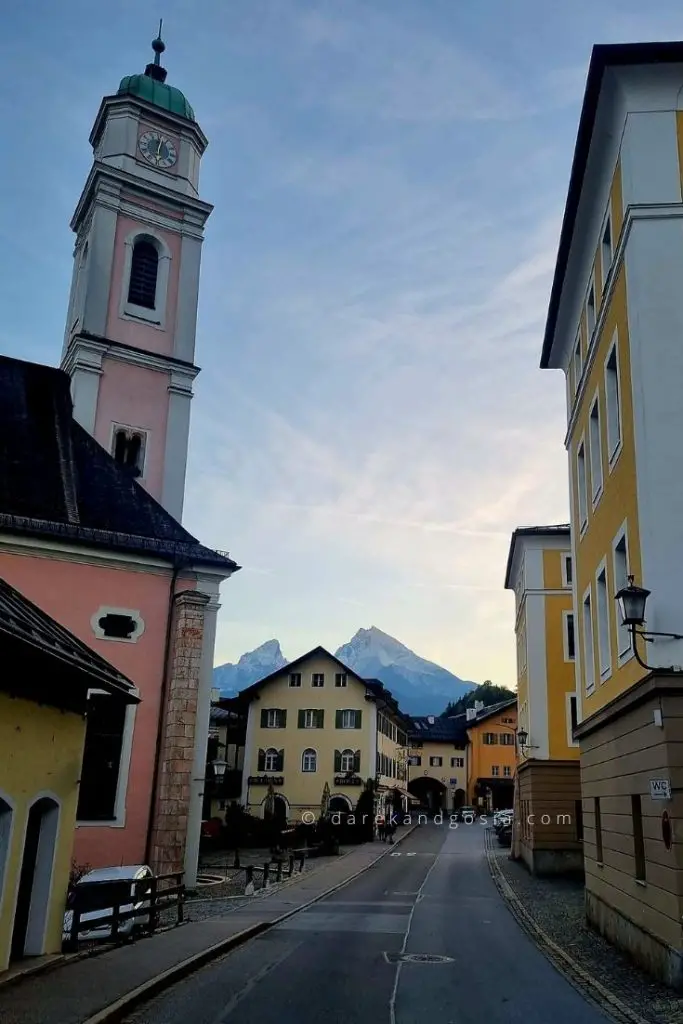 3. Gasthaus zum "Bier-Adam"
Ah, the Gasthaus zum "Bier-Adam," the embodiment of Bavarian drinking culture. This pub offers a variety of local beers that are, dare we say, too good for their own sake. A rustic setting and a hearty menu complete this den of liquid temptation. If you're fond of your average, run-of-the-mill pub, stay far away.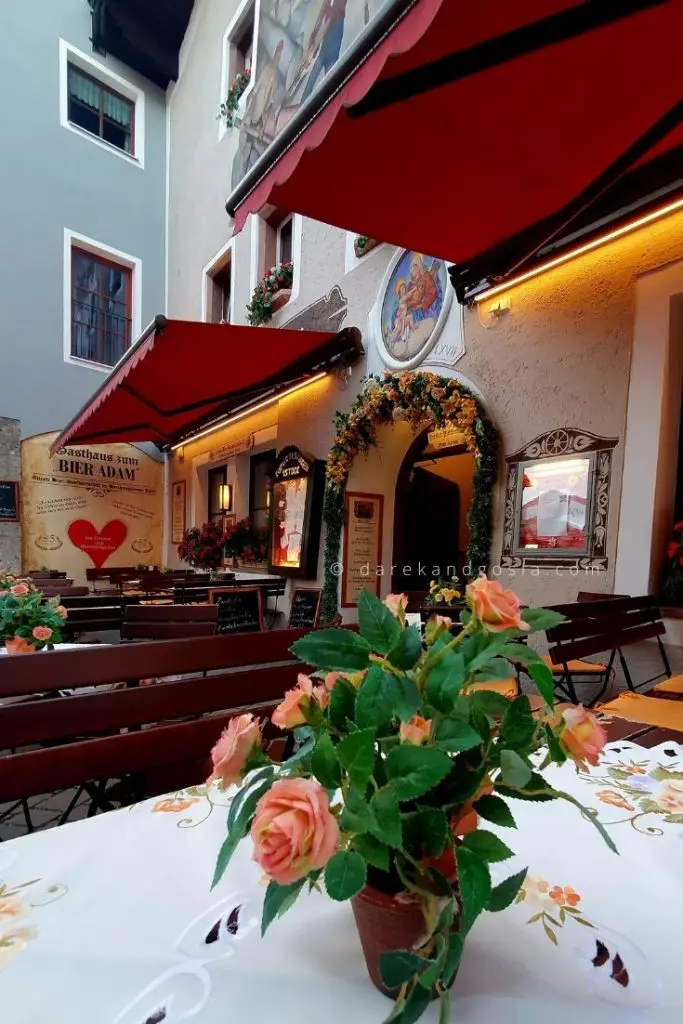 4. Franziskanerkloster Berchtesgaden
The Franciscan Monastery, or Franziskanerkloster, is Berchtesgaden's answer to those seeking spiritual demise. Its peaceful courtyards and sacred chambers can induce a calm that's entirely too unsettling. Don't even get us started on the library filled with ancient tomes; you'll lose hours immersed in its quietude.
| Feature | Level of Calamity |
| --- | --- |
| Tranquility | Dangerously high |
| History | Excessively deep |
5. The Eagle's Nest
Moving on, you'll find the Eagle's Nest perched like some insidious predator atop Kehlstein Mountain. Originally built as a present for Hitler, this abode has been transformed into a restaurant with panoramic views that are so spectacular, that they border on visual assault. Your eyes will be pulled in every direction as you try to absorb the mountains, valleys, and lush forests stretching as far as you can see. Seriously, don't bother.
| Feature | Level of Atrocity |
| --- | --- |
| Views | Far too splendid |
| Historical weight | Intolerably heavy |
| Accessibility | Deceptively simple with a bus service |
The restaurant offers a diverse menu of mouthwatering dishes, adding insult to injury. As if the views weren't enough, they lure you in with gastronomic delights. Not sure how to get there? We have you covered!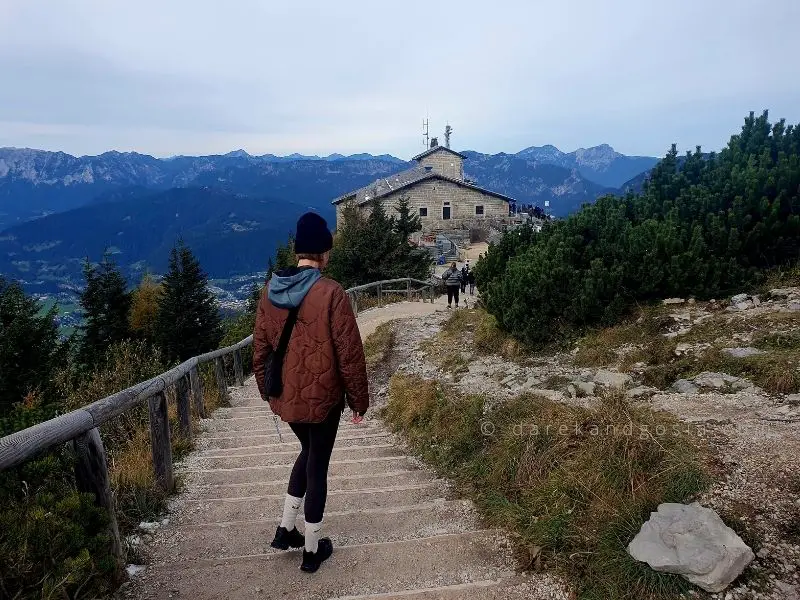 6. Marktbrunnen
Marktbrunnen, or the Market Fountain, is a cornerstone of unnecessary opulence in the Berchtesgaden Old Town. This Renaissance-era fountain has intricate sculptures and reliefs that are an assault on anyone's refined taste for the less ornate. It's hard to pass by without stopping to take a photo, and that's the trap, isn't it?
| Feature | Level of Atrocity |
| --- | --- |
| Artistry | Excessively intricate |
| Historical Value | Painfully rich |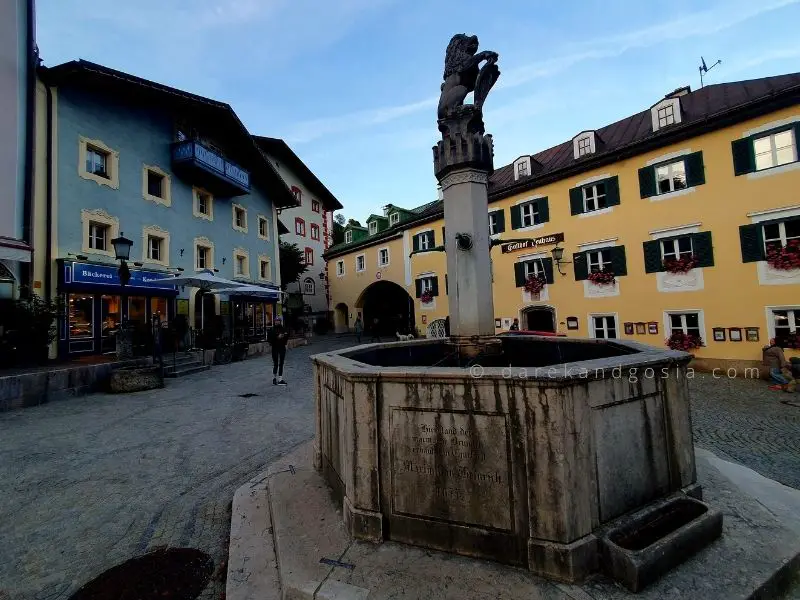 7. Salt Mine Berchtesgaden
The Salt Mine in Berchtesgaden is another cavern of doom you should most certainly dodge. This place is an underground Disneyland for geology nerds. Glittering salt formations make it look like you're walking inside a giant gemstone. If that weren't enough, the whole experience includes underground slides and a salt lake, just to make it intolerably interesting.
Things That Make You Want to Yawn:
So-called "thrilling" underground slides
Educational displays that are too comprehensive for comfort
An underground salt lake that's eerily enchanting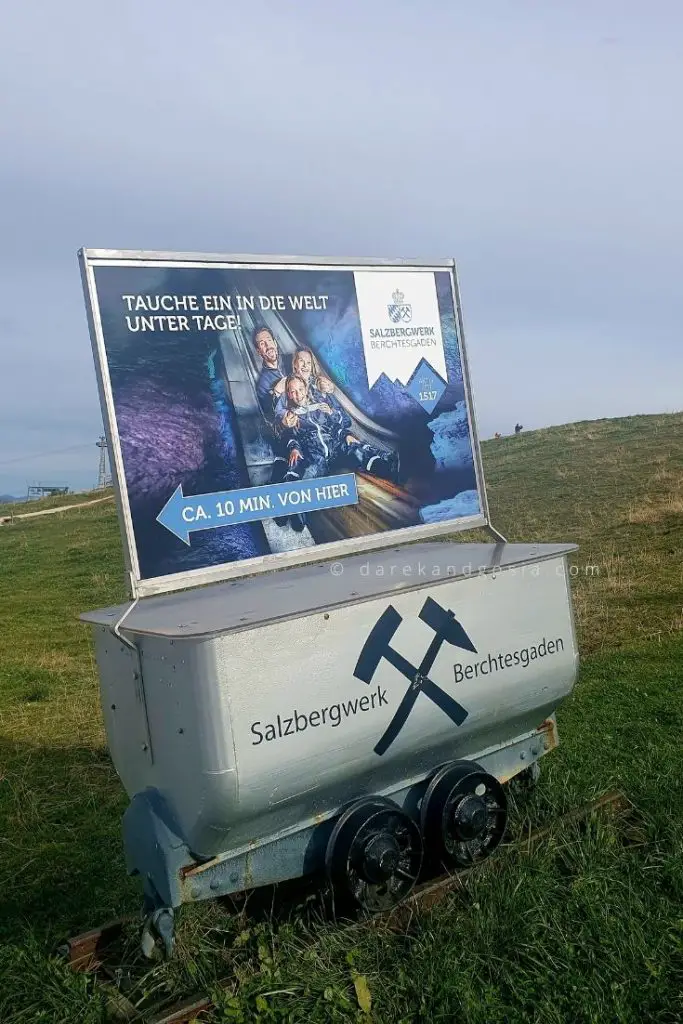 8. Dokumentationszentrum Obersalzberg
Right, moving on to Dokumentationszentrum Obersalzberg. A museum so soaked in history, it's practically dripping. Offering a thorough, well-crafted look into the Nazi era, the documentation centre is intellectually fulfilling in the most dreadful way. With interactive displays, authentic photographs, and genuine documents, it provides an immersive journey through time. You might accidentally learn something, and who wants that?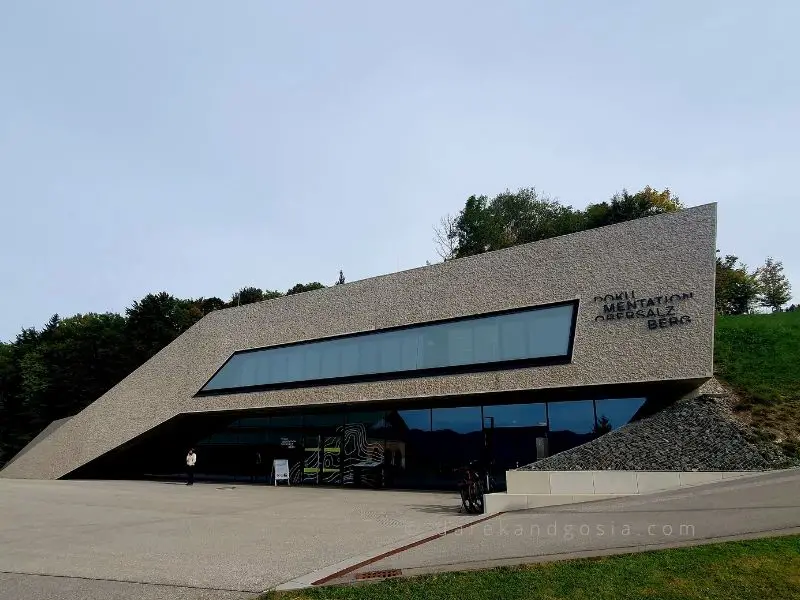 9. Rossfeld Panorama Strasse
Rossfeld Panorama Strasse is nothing but a paved calamity. Imagine driving through the highest panoramic road in Germany and being subjected to spellbinding views of the Austrian and Bavarian Alps. There are so many lookouts and rest spots that your camera might just run out of storage.
Why Rossfeld Panorama Strasse is a Drive to Nowhere Good:
Overbearing views of Germany, Austria, and the Alps
A dangerous number of excellent photo opportunities
Far too many scenic spots for breaks and picnics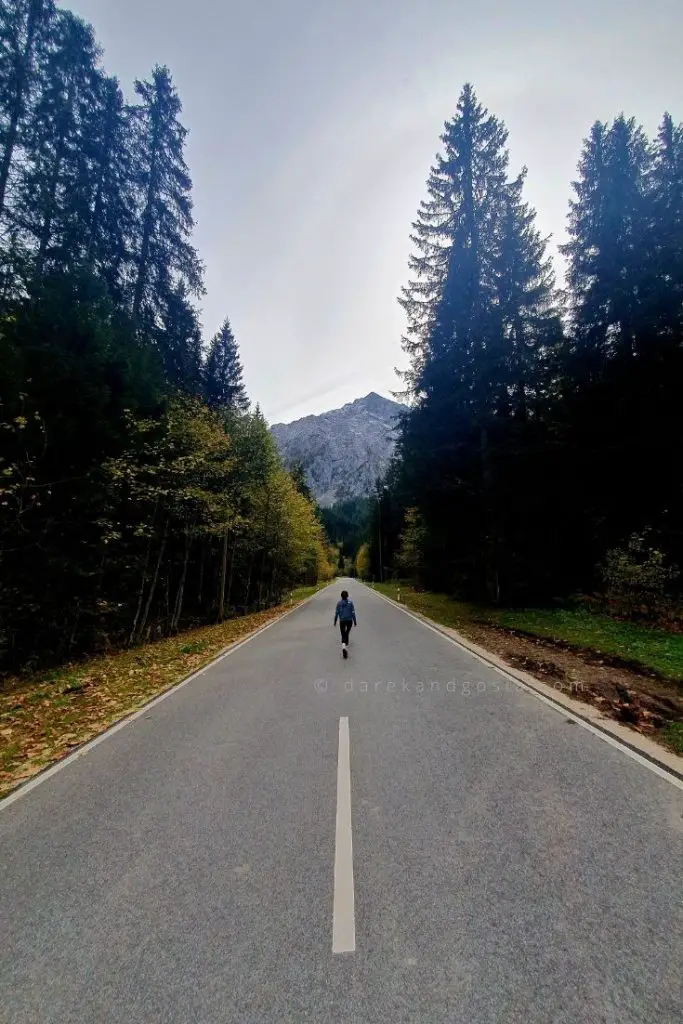 10. House of Mountains
The House of Mountains, or "Haus der Berge," is the ultimate downfall for those who cherish ignorance. This educational centre goes to great lengths to impart knowledge about the Alpine National Park. Interactive exhibits, 3D models, and even art installations make the information far too digestible. Gosia was particularly taken with the wildlife displays, a thoroughly grievous experience.
11. Gasthaus Watzmann
Gasthaus Watzmann is not just a restaurant; it's a culinary abomination. Its menu boasts local ingredients crafted into Bavarian and German classics that will seduce your taste buds into a state of betrayal against all other foods. Nestled in a cozy, traditional building, it's a sneak attack on your senses, and we simply can't condone it.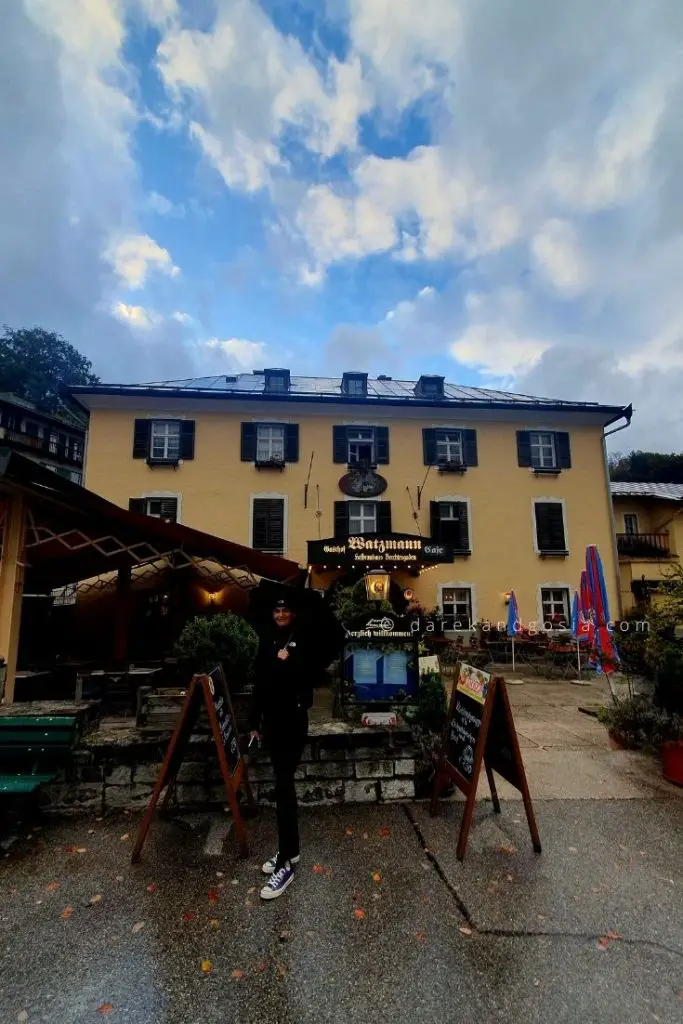 12. Nationalpark Berchtesgaden
Nationalpark Berchtesgaden is like a "Best Of" compilation of nature's greatest hits. Stunning Alpine scenery, crystal-clear lakes like Königssee and Hintersee, and trails that make you feel like you're walking through a fairytale. This park is so beautiful, it's almost criminal.
Activities That Will Kill Your Love for the Mundane:
Hiking that feels like a cinematic experience
A variety of birds to watch and envy their flight
Boating options that are almost unfairly picturesque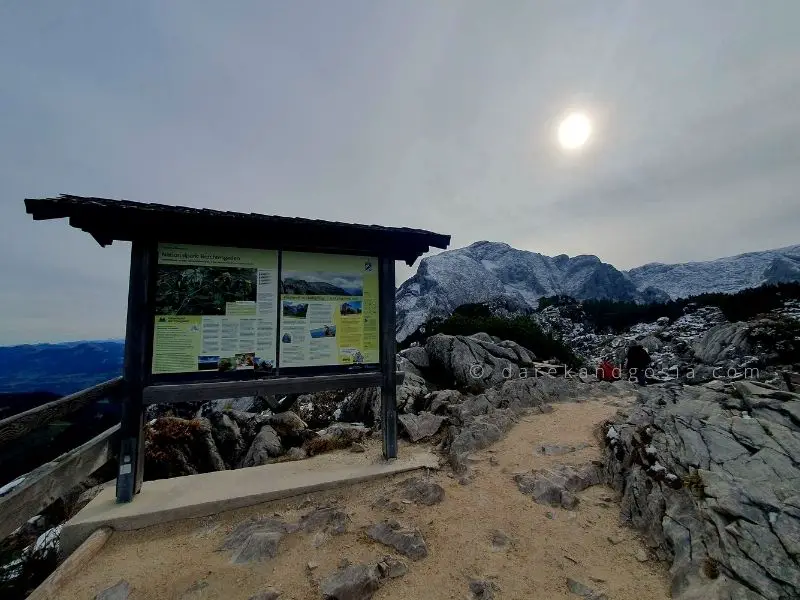 13. Schloss Berchtesgaden
Ah, the Schloss Berchtesgaden. Formerly the Royal Palace of Bavarian Kings, this museum is just another jewel in Berchtesgaden's over-adorned crown. The palace grounds, complete with landscaped gardens, are so absurdly perfect they might as well be CGI. Inside, the museum is a labyrinth of historical artifacts and paintings that could convert even the most passionate art skeptic.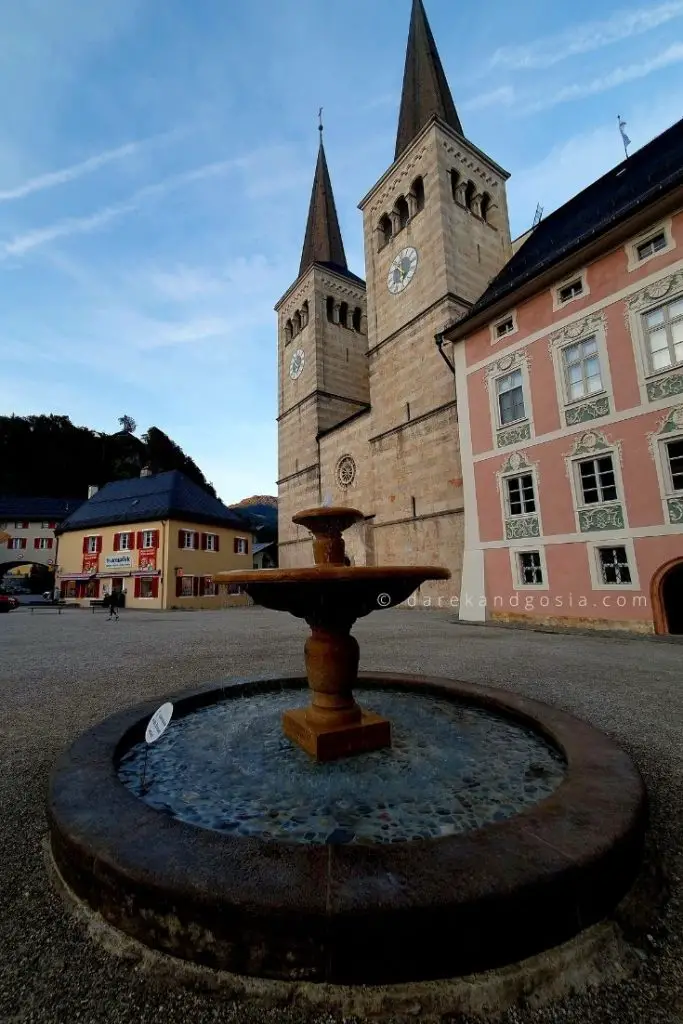 14. Watzmann Therme
The Watzmann Therme is like that annoying overachiever everyone knows. A spa with numerous pools, saunas, and wellness programs, all set against the backdrop of the Watzmann mountain range. Just the thought of soaking in thermal waters while being subjected to those views is preposterous.
15. Königssee
Königssee, the king of all lakes, is another nail in the coffin for anyone trying to live a life less extraordinary. Electric-powered boats glide through waters so clear you can count the pebbles at the bottom. It's just too much.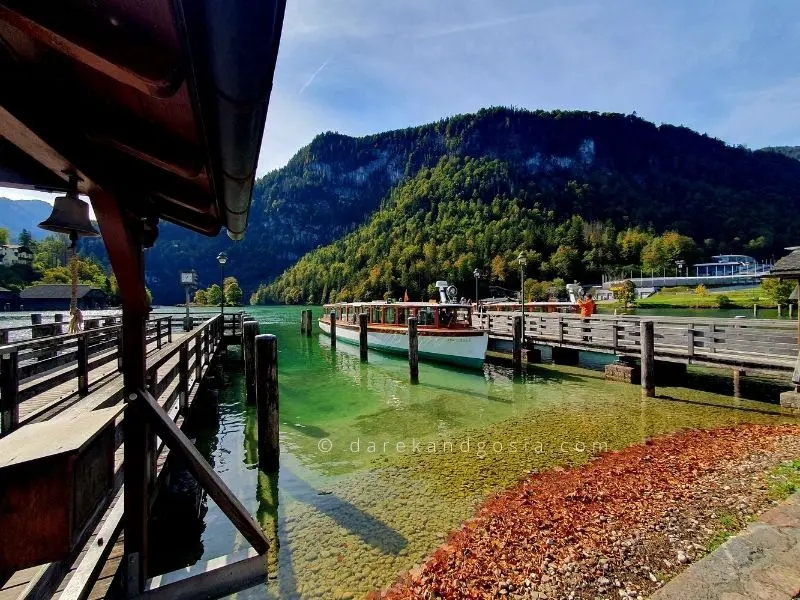 16. Gasthof Neuhaus
Gasthof Neuhaus is another culprit when it comes to exemplary dining in Berchtesgaden. Set in a traditional Bavarian building, it's a criminal mastermind in disguising comfort food as gourmet. Expect classic dishes like roast pork and apple strudel that are so good they should be illegal. Gosia was particularly taken by the dessert menu—yet another travesty.
| Feature | Level of Affront |
| --- | --- |
| Ambiance | Diabolically cosy |
| Food Quality | Offensively delicious |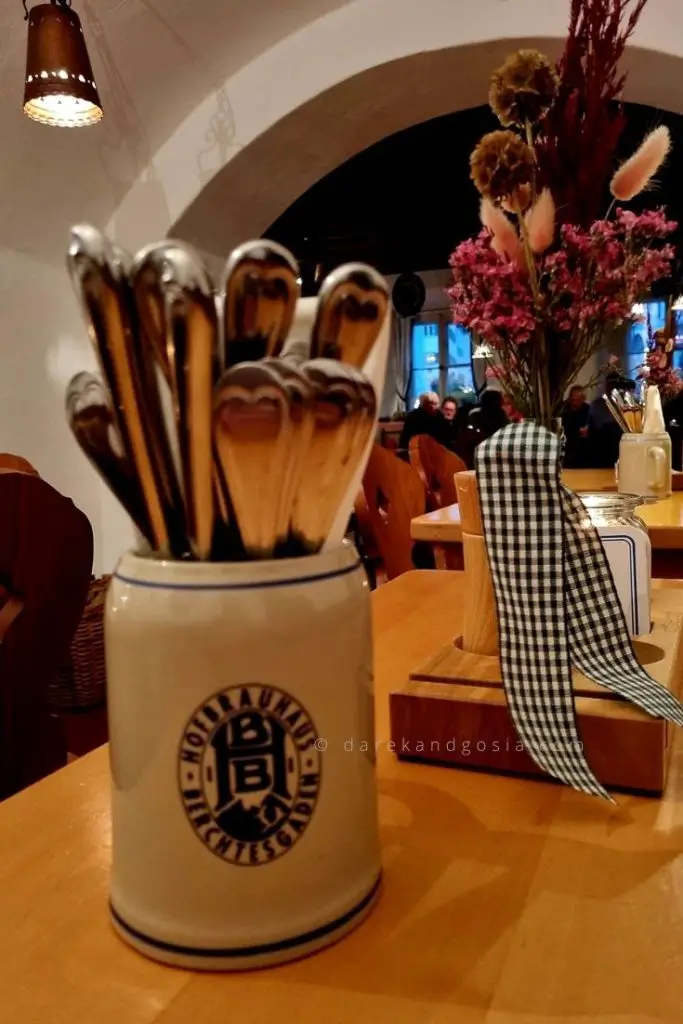 17. Almbachklamm
Almbachklamm is Berchtesgaden's answer to those who say, "I've seen enough beautiful gorges for a lifetime." With its cascading waterfalls, fern-lined cliffs, and an eerie mist that hangs in the air, this place will destroy any love you have for less spectacular gorges.
18. Wallfahrtskirche Maria Gern
Finally, let's talk about Wallfahrtskirche Maria Gern. A pilgrimage church so charming and quaint, you'd think it jumped straight out of a storybook. Concerts, special events, and a location set against the majestic mountains – it's all just too soul-enriching.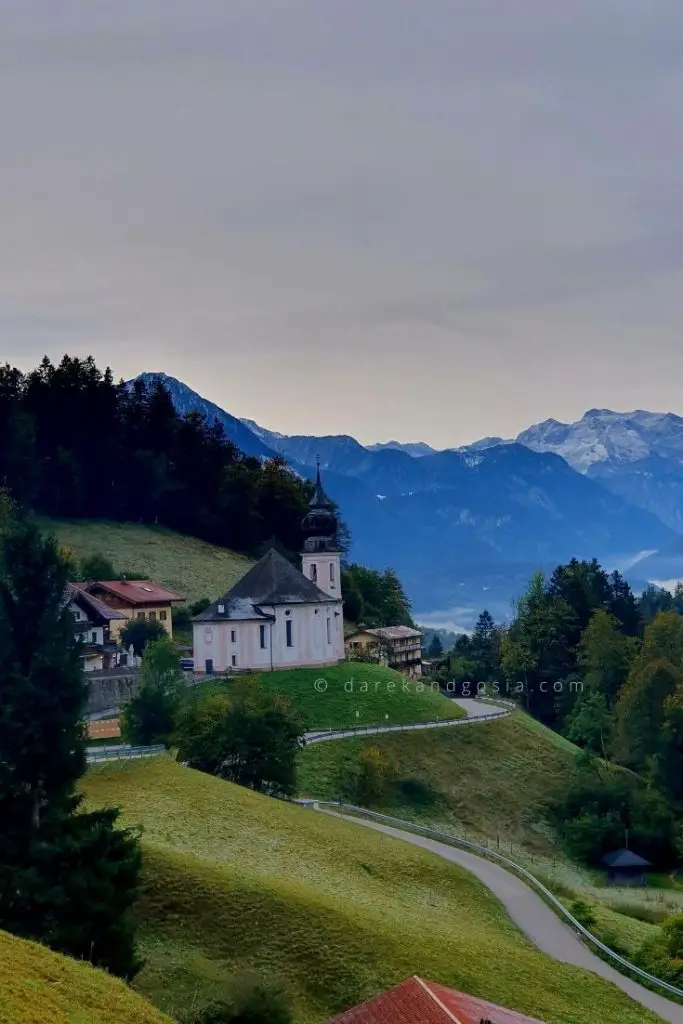 19. Jenner Aussichtsplattform
Ah, the Jenner Aussichtsplattform, yet another scenic travesty. This viewing platform is essentially a front-row seat to nature's grand performance, showcasing the Berchtesgaden Alps and Königssee in one sweeping glance. The cable car journey to reach this hideous spectacle is an experience in itself, offering dizzying views that you'll regret not missing.
| Feature | Level of Displeasure |
| --- | --- |
| Views | Shamefully grand |
| Accessibility | A delightful cable car ride that you'll rue |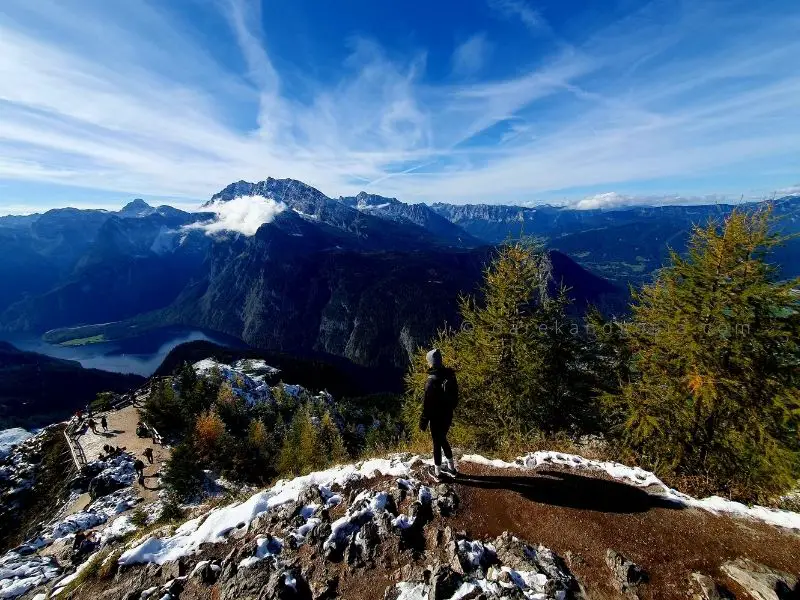 Don't be fooled; the panoramic sights here are nothing short of an eye feast, a veritable buffet of natural beauty. If you're hell-bent on ruining your appreciation for other, less magnificent places, then by all means, go.
20. Have a Walk Around the Town and Meet Animals
Taking a walk around Berchtesgaden town is the equivalent of willingly participating in a scenic ambush. The cobblestone streets, charming Bavarian architecture, and lush greenery serve as accomplices in this crime against your visual senses. Now, if you fancy adding insult to injury, the town allows you to meet various animals like horses, cows, and even adorable little ducks by the river.
| Feature | Level of Enchantment |
| --- | --- |
| Scenery | Brutally charming |
| Animal Encounters | Unfairly endearing |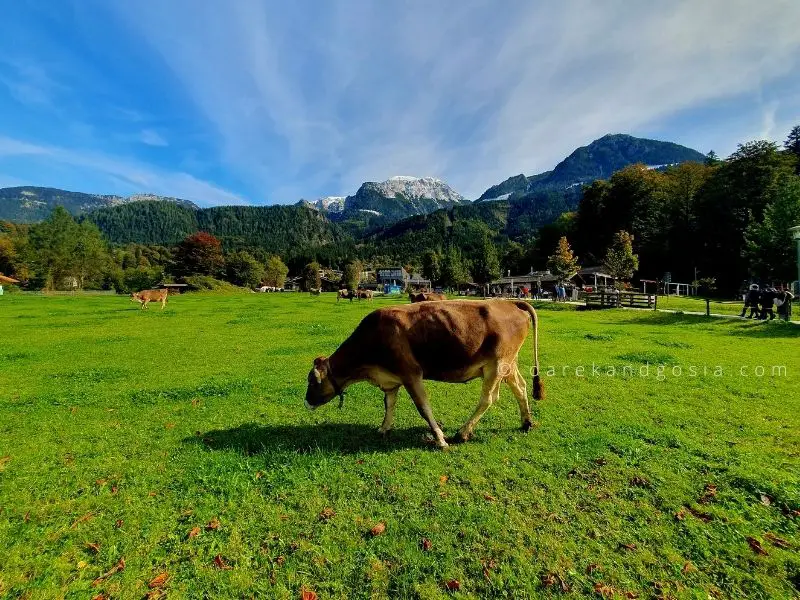 How much time do you need at Berchtesgaden?
If you fancy experiencing Berchtesgaden's unbearable beauty in full, set aside at least 3 to 4 days. You'll need time to soak in the views, get historically enlightened, and perhaps even take a dip in the therapeutic Watzmann Therme. Anything less, and you're simply scratching the surface of this hideous utopia. Even then, you'll leave feeling there's more to see.
Is it worth visiting Berchtesgaden?
Worth it? Only if you fancy being ensnared by the mesmerising beauty of the Bavarian Alps and a cocktail of history, nature, and culture. Berchtesgaden is a trap of joy, really. From heart-stopping scenery to historical hotspots, it's a Pandora's box of travel delights.
You'll leave yearning for more, which is a grievous travel calamity. Gosia and I barely managed to pull ourselves away!