With so many charming towns in Europe, it's not easy to find the top one. We've selected some of the best European small towns for you to explore!
"Small is beautiful". If you also agree with that saying you will be delighted to see our list of the most beautiful town in Europe! But which of the European towns is the prettiest? You should find your favourite below.
Europe is a real paradise for those who like to explore beautiful places. If you are looking for an inspiring destination for a weekend trip abroad – visit European towns!
Whether you choose one of the wonderful towns in Austrian Alps like Hallstatt, East European gems like Sighișoara, or colourful towns on Amalfi Coast, you will definitely fall in love in any of those 🙂
If you're seeking inspiration for your next European trip, here are some of the most beautiful towns in Europe we have visited so far and a few more that we have on our travel bucket list.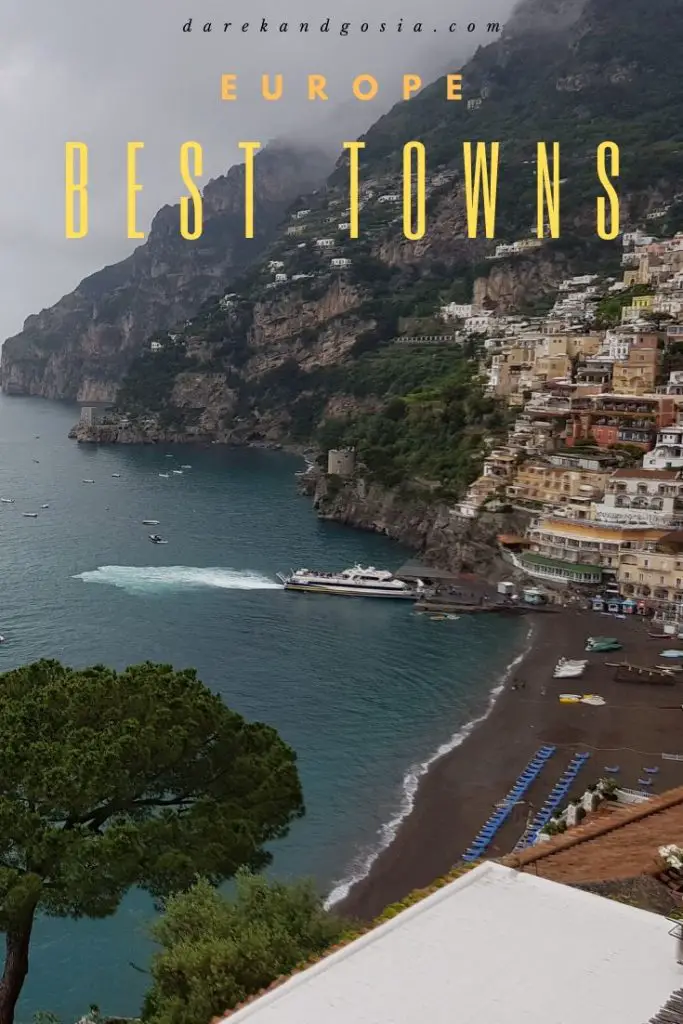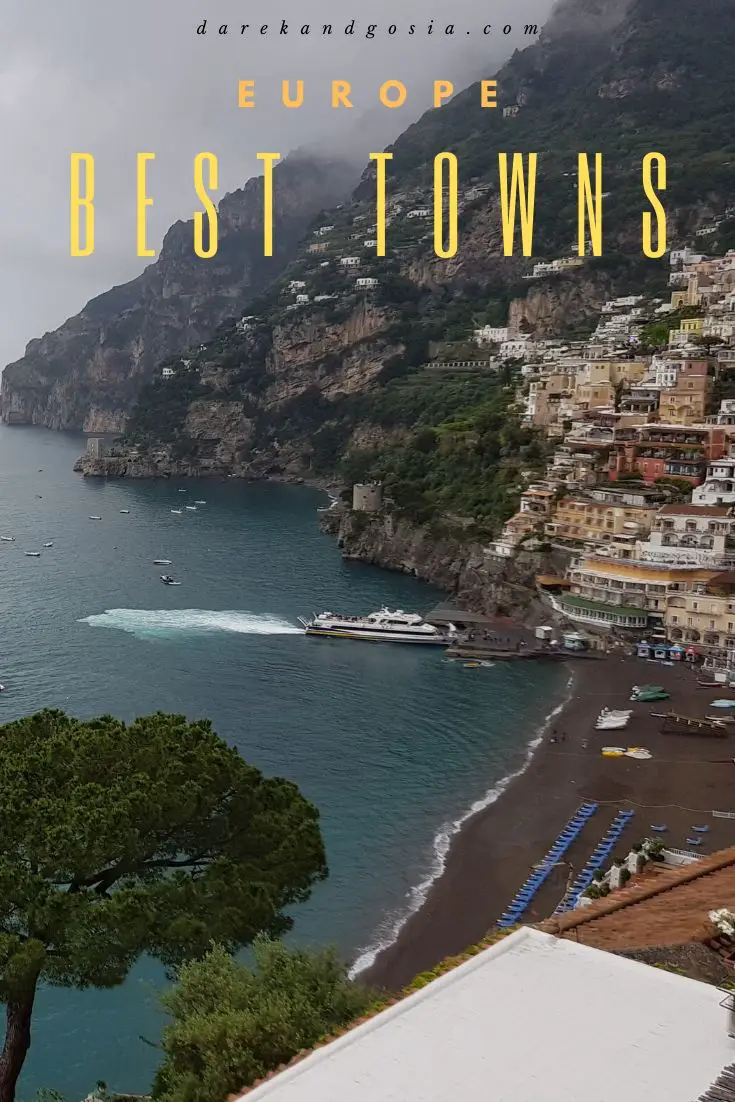 Most beautiful towns in Europe:
1. Hallstatt, Austria
Found on the Western Shore in the mountainous region of Salzkammergut, the views are a reason in themselves to visit this beautiful town called Hallstatt. It's something out of high fantasy, with 16th-century Alpine houses lining ancient alleyways.
In these quiet corners, you will find local treats and treasures that are served and created by families who have been handing down their crafts for generations. You'll also find a railway that connects this peaceful town to Salzwelten – an ancient salt mine that is home to an incredible salt lake.
Following this, you can take the trail to Echern Valley Glacier Garden, full of glacial potholes and gorgeous waterfalls.
Is it worth visiting Hallstatt? Book a hotel nearby and learn yourself!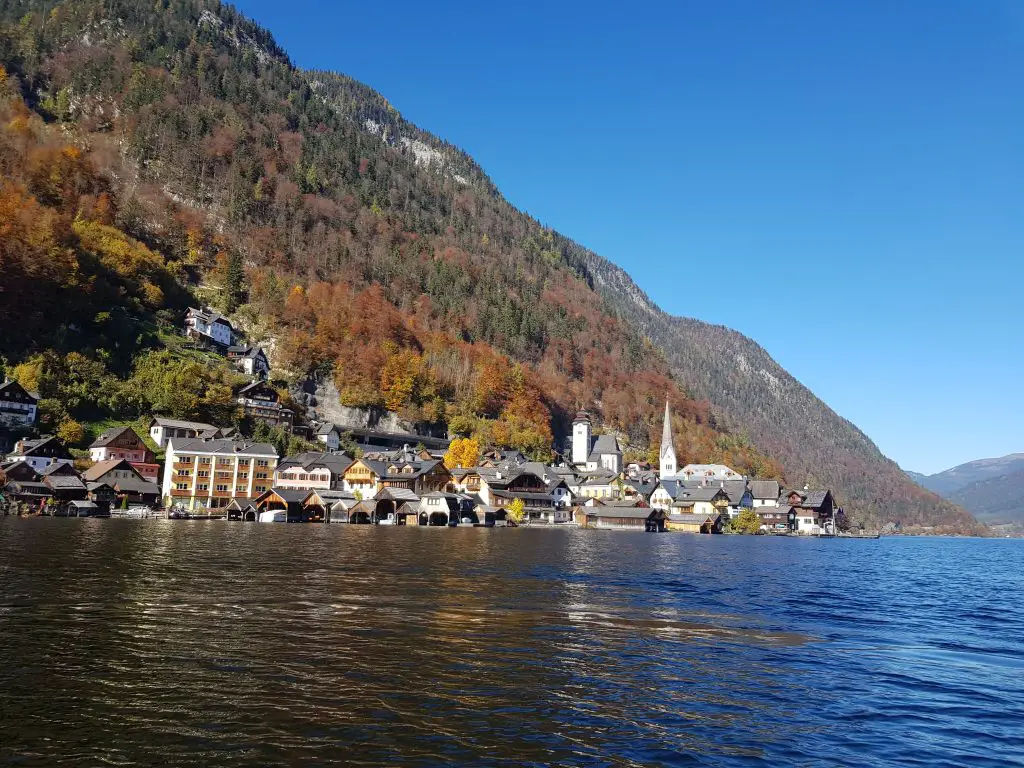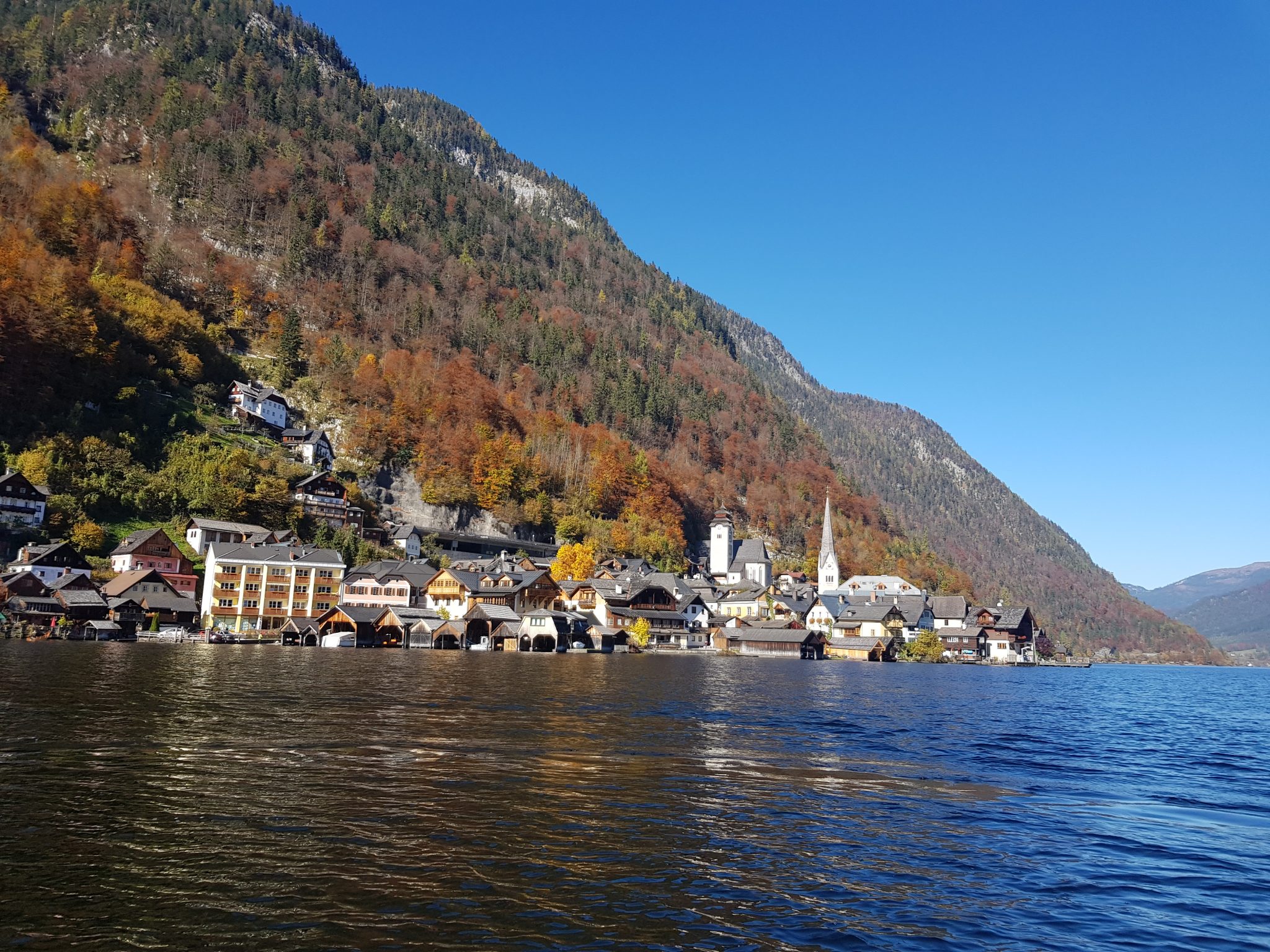 2. Rjukan, Norway
Recommended by Aga from worlderingaround.com
Rjukan in Norway is a small mountain town located in the south of Norway, in the municipality of Telemark, three hours away from Oslo. It makes for a perfect mountain escape from Norway's capital.
There are a lot of fun things to do in Rjukan. The area offers multiple options for active recreation, outdoor and indoor activities, as well as interesting industrial history.
One of the most popular activities is hiking up the Gaustatoppen mountain. At a height of 1883 m above sea level, it offers amazing views to almost 1/6 of Norway. The hike up the peak is not very long or difficult, but if you feel a bit lazy, you can take the underground funicular to the top, which is an attraction in itself.
In winter, Rjukan becomes a paradise for ice climbers. People from over the world come here to climb some of the 171 frozen waterfalls that create perfect conditions for this sport.
Rjukan has for long been a place that didn't see the sun for the whole winter months due to the location in the. This has ended in 2013 when sun mirrors have been installed on the slopes of one of the mountains. They reflect the sun and let the rays travel to the town centre.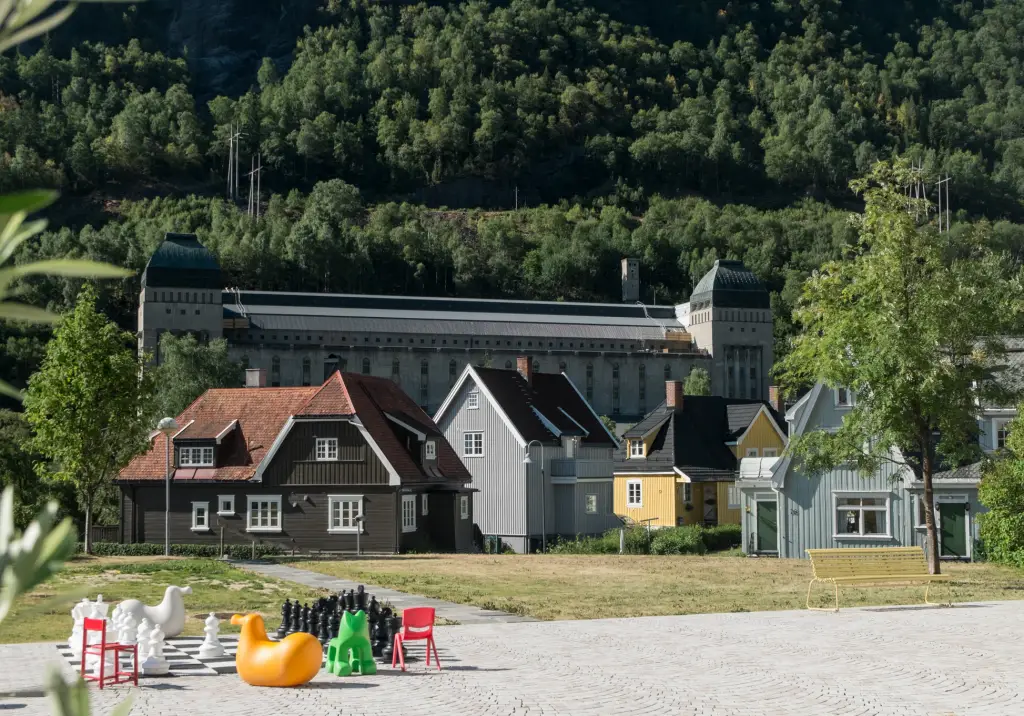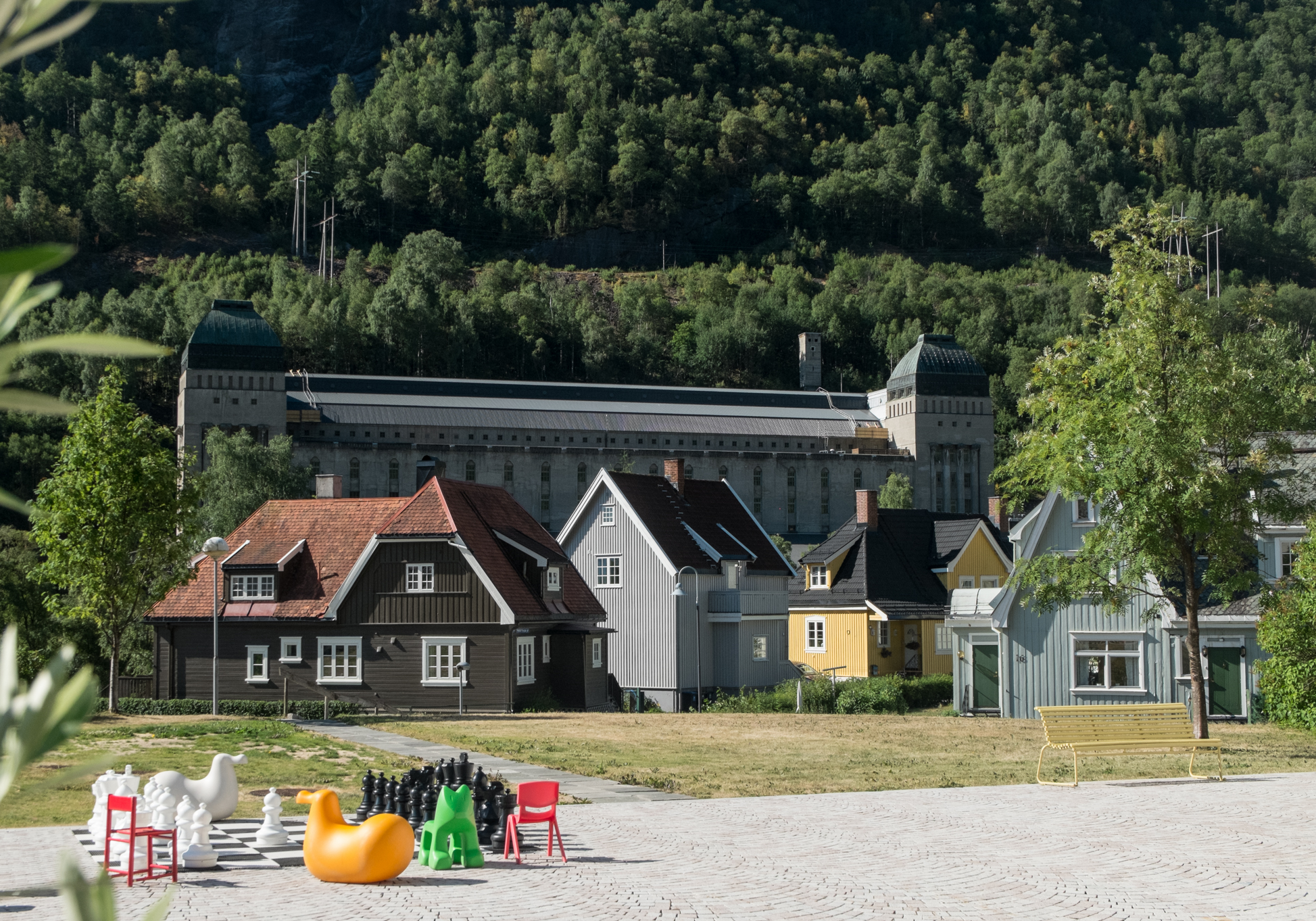 3. Stow-on-the-Wold, England
Located in the rolling countryside of Gloucestershire, this Cotswold parish can be found standing proudly atop an 800-foot hill.
Its location is significant because it stands at the junction through the Cotswolds, including Fosse Way which is a famous Roman Road. The town itself was founded by the Normans, its prime location making it a central point for trade and markets.
Today, the markets remain a highlight of the town as well as the incredible architecture and quaint local shops where you'll find unique items and antiques. It's also home to delicious tea rooms and local pubs that serve hearty meals.
Perched about 2 hours west of London by car, it is one of the best places to visit in England and a town that we know you will love!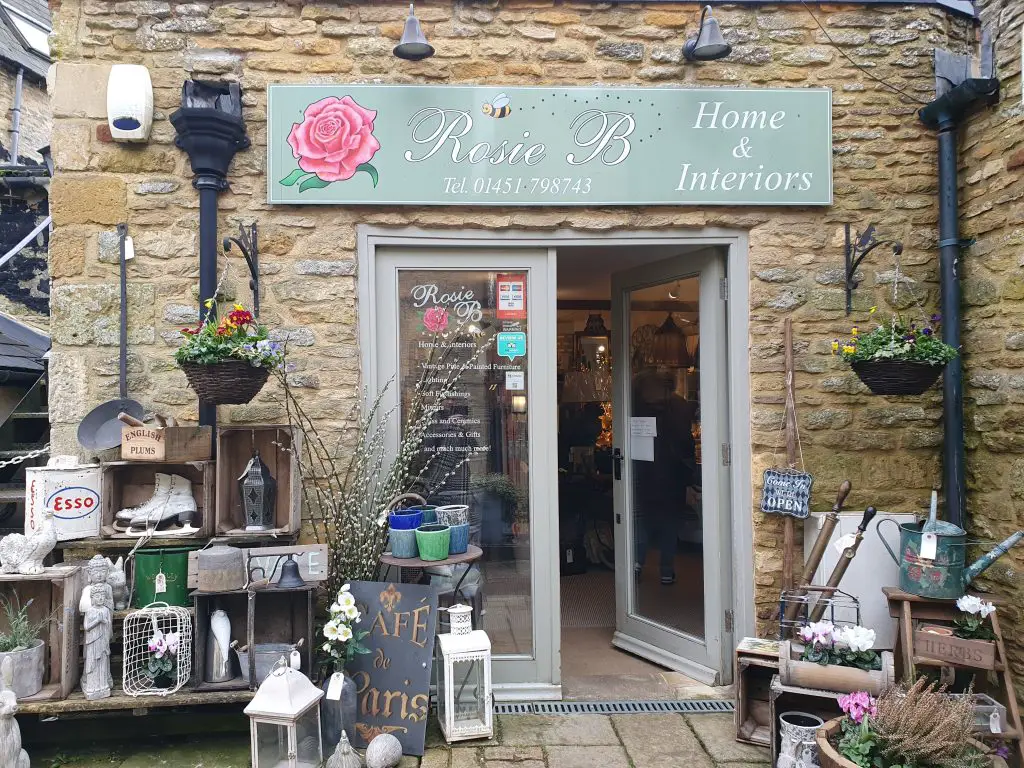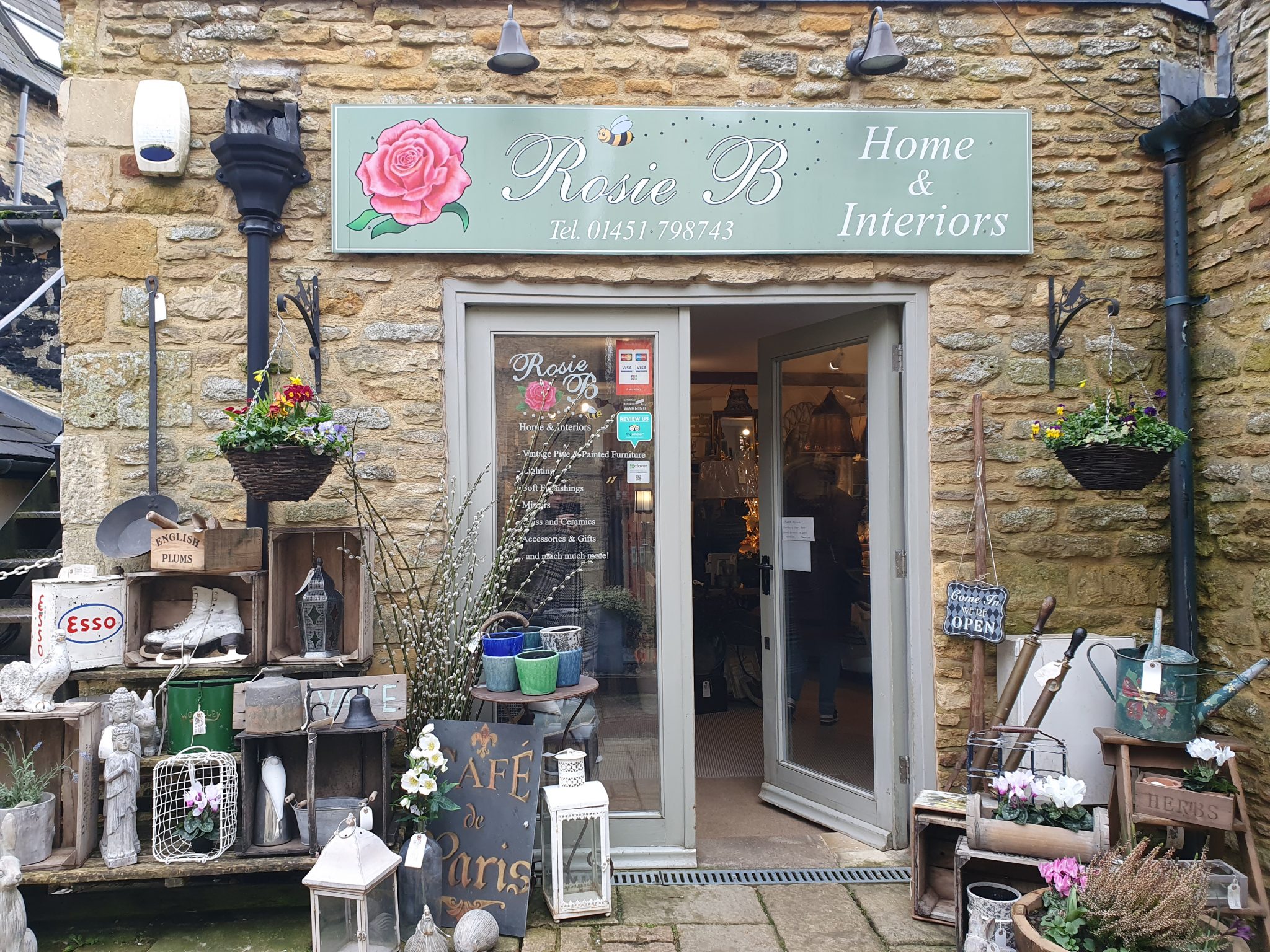 4. Ypres, Belgium
Recommended by Kat from wandering-bird.com
Looking for a beautiful town in Europe? You need to head to Ypres.
Ypres is full of culture and traditional shops. BUT the thing that sets it apart, and the reason you should absolutely visit, is the Menin Gate.
This incredible structure is a WW2 monument and it's incredible. Not so much for its size (although that is certainly impressive) but because every side, both inside and out, are covered with names of soldiers missing, just in that area. The sheer scale of it is hard to comprehend.
One of the most moving experiences we have ever done is to witness the 'Last Post at the Menin Gate' which happens EVERY SINGLE NIGHT (yes, including Christmas).
Hundreds of people stand silently each night- paying their respects in the rain, wind, snow and the atmosphere is… indescribable. Everyone should experience it at least once in their lifetime.
Whilst in Ypres, we also recommend visiting the Cloth Hall, which is actually a huge museum about WW1 and 2 and you need to sample at least one ice cream from one of the many parlours on the main street.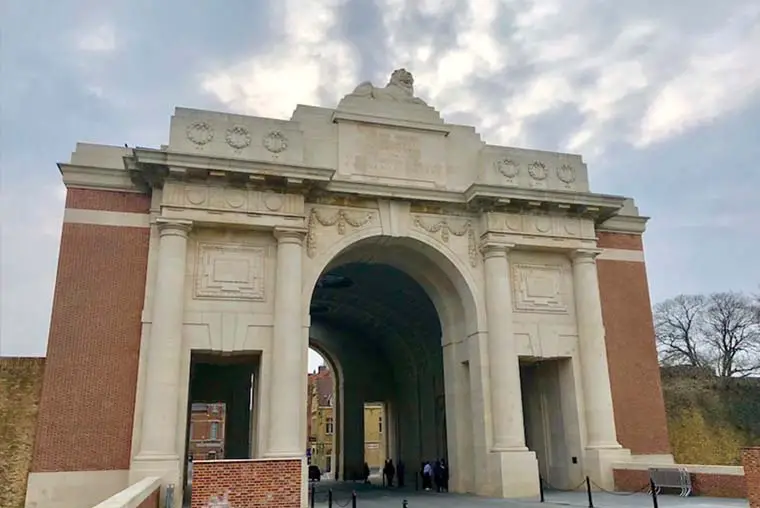 5. Garmisch-Partenkirchen, Germany
Situated in the popular area of Bavaria, this ski resort is one of the most prominent and interesting.
Garmisch-Partenkirchen was officially formed in 1935 when two towns merged together. Skiing, hiking, and ice skating are some of the most popular activities here, and the vast spaces available means that there is plenty of room to enjoy yourself.
The town itself lies near the largest peak in Germany, Zugspitze, and you can access it via a cogwheel train and cable car. The style of the town is unique in that one half feels distinctly modern, while the other half retains that traditional Bavarian atmosphere.
You will be blown away by how beautiful this town is and really is one of the best towns to visit in Europe.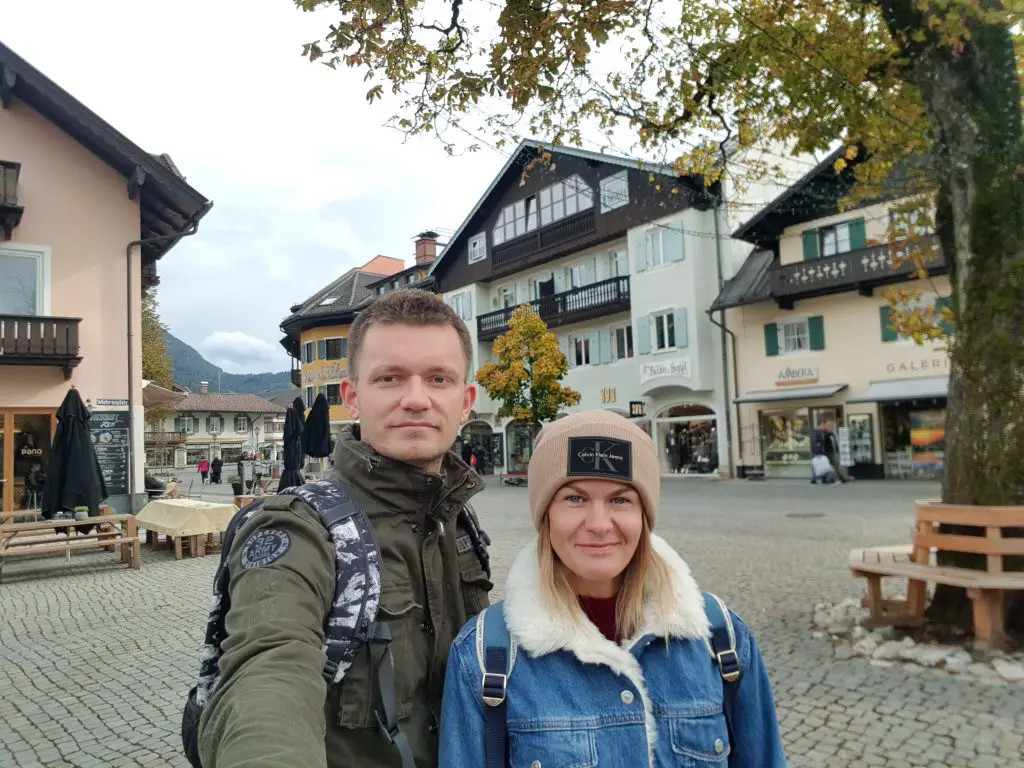 6. Kotor, Montenegro
Recommended by Dhara from notaboutthemiles.com
Old Town Kotor in Montenegro is a must-visit if you enjoy beautifully preserved medieval European towns. Located on the stunning Bay of Kotor, Old Town Kotor is a great place to base yourself while you explore Montenegro, while also being visit-worthy in its own right.
There are many fun things to do in Kotor! Climbing the town walls to the Fortress of Saint John at the top of the hill is a must if you want to take photos of the views of the bay and the rooftops of Kotor spread out below. With lots of steep steps to climb, this is an activity that requires you to be fit.
There are several churches to visit in town, including the Saint Tryphon Cathedral, and you will love just wandering the streets, admiring the lovely stone architecture. Kotor's squares are lively, great for people watching and eating outdoors. From the port, just outside the town walls, you can do boat trips to nearby Perast, to see the Church of Our Lady of the Rocks in the middle of the bay.
Spring and fall are ideal times to visit Kotor. Although summers are beautiful in terms of weather, you'll find Kotor crowded during cruise season!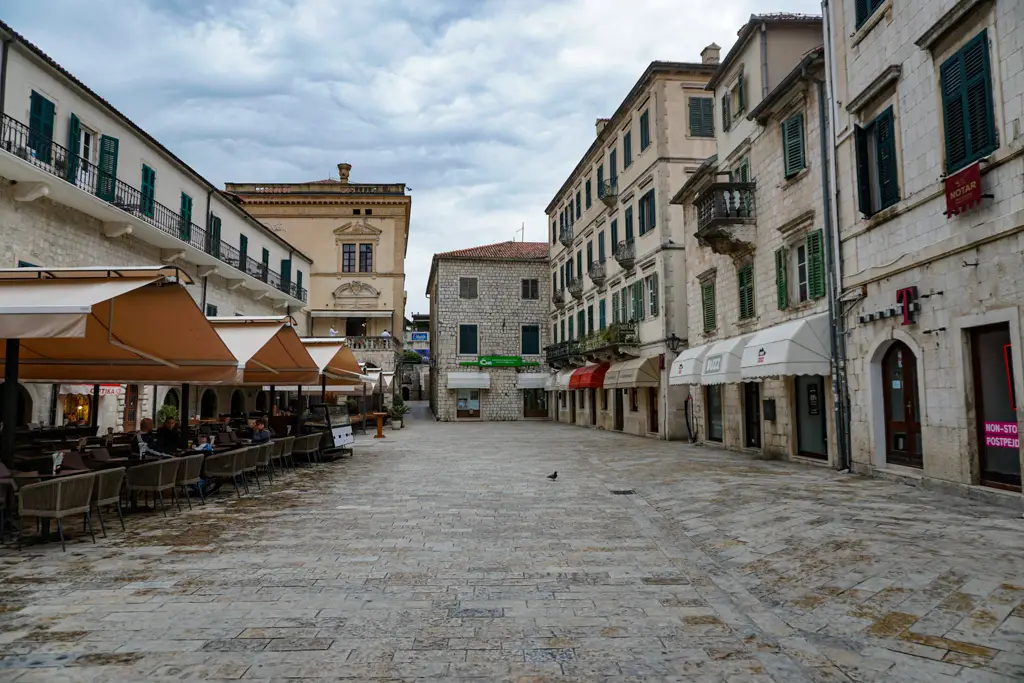 7. Lisse town, Holland
Situated in the province of South Holland, and a significant amount is made up of water.
The town itself is officially documented as being over 800 years old, but there is historical evidence to suggest that it has been standing for far longer than that. It has its origins in agriculture and peat harvesting. However, it has since become known as the Heart of the Flower thanks to it stepping into the bulb industry. And yes, Keukenhof Tulip Garden is a must-see!
During the spring, these colourful fields are in full bloom which makes them a popular tourist attraction, as well as one of the most beautiful sights you will lay eyes on.
If you are visiting Amsterdam, make sure you spend a bit of time in this area too – it is home to some of the most beautiful European landscapes.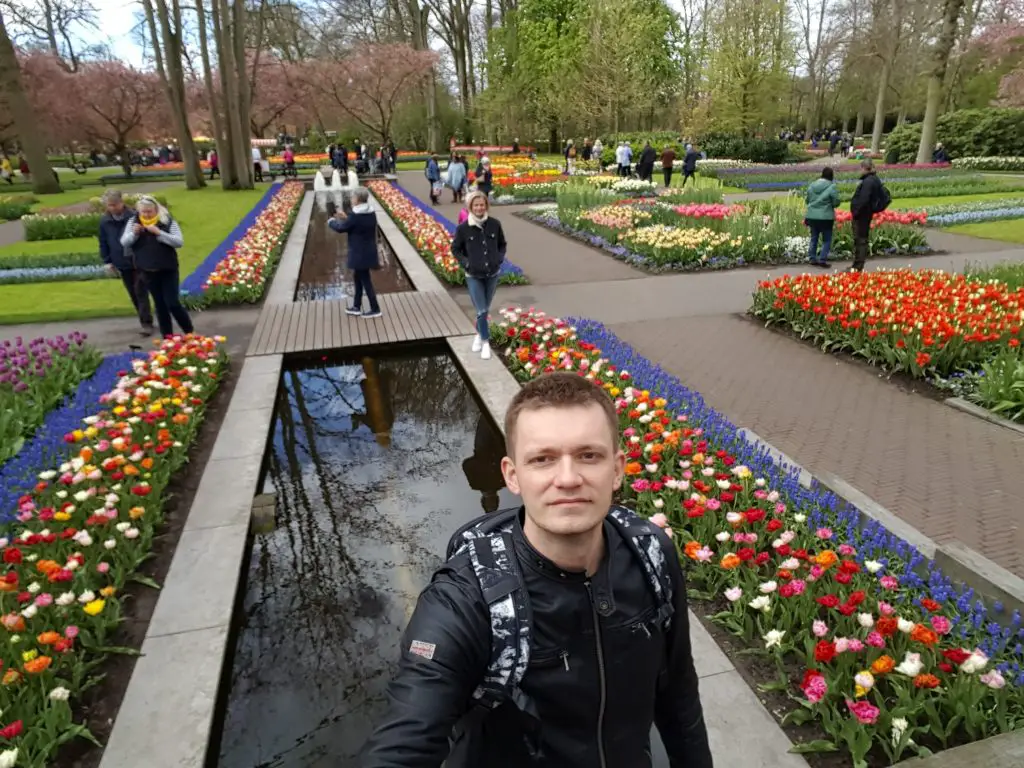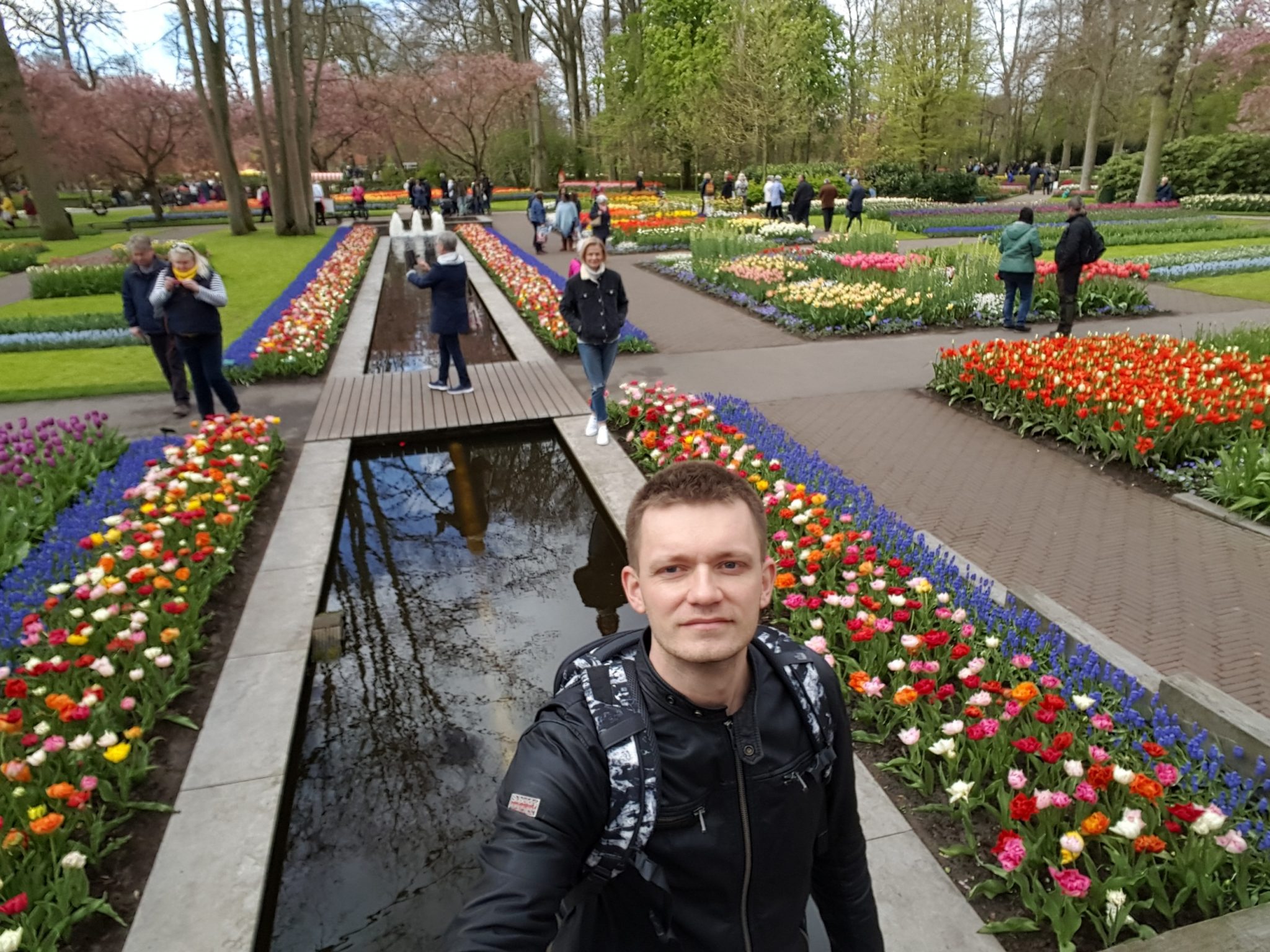 8. Sighnaghi, Georgia
Recommended by Emily from wander-lush.org
Sighnaghi may be nicknamed 'the City of Love', but it is, in fact, a small town of just over 1,500 people. Its location in the heart of Eastern Georgia's Kakheti region – the country's traditional winegrowing hub – makes it a hugely popular day trip from the capital, Tbilisi.
Sighnaghi's history dates back to 1762 when a small town and defensive fort were erected above the Alavani Valley to defend the area from Dagestani invasion. The stone walls, turrets and cobbled streets endure to this day and give Sighnaghi its romantic, fairytale-like charm. You can easily spend a day wandering the quiet streets, grazing and sipping your way between the dozens of restaurants and wine bars enclosed within the city walls – each with a view more spectacular than the last.
The countryside around Sighnaghi is dotted with medieval monasteries, important churches and of course wineries (this being the global birthplace of viniculture). No visit to Sighnaghi is complete without stopping off at Bodbe Monastery, a working nunnery on the outskirts of town where the relics of Saint Nino, the Turkish-born pilgrim responsible for bringing Christianity to Georgia, are kept.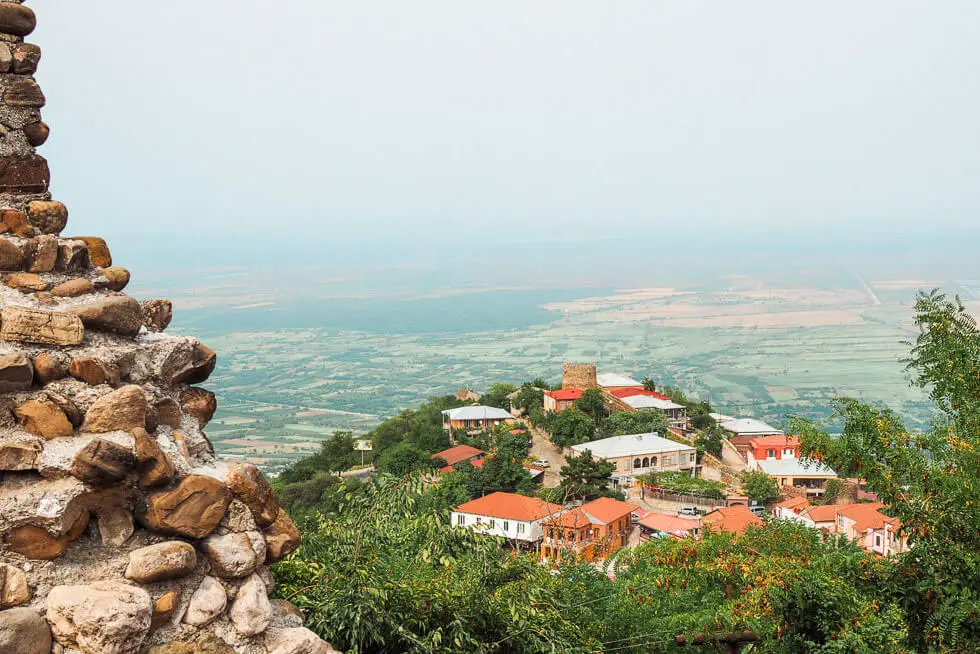 9. Interlaken, Switzerland
In Central Switzerland, in the Bernese Oberland region, you will find the peaceful and traditional town of Interlaken. It's built on a narrow stretch of the valley between a vast expanse of emerald water that doesn't feel like your traditional lake.
Old timber houses give it a tranquil aesthetic, and it is surrounded by a combination of towering mountains and dense forest – ideal for those who want to explore extensive hiking routes and sample delicious local cuisine.
Alpine meadows and glaciers make up the rest of the scenery, leaving you completely spoiled for choice.
It really is a contender for the most beautiful town to visit in England!
10. Rovinj, Croatia
Recommended by Arzo from arzotravels.com
Rovinj is a town in Croatia and it is a beautiful town! It is located in the northwest of Croatia, on the Istrian coast below the Lim Fjord.
Admittedly it is quite far from other hot spots like Dubrovnik or Split but due to its proximity to Italy – and its history – it is actually more like a typical Italian town that is well worth a visit.
Walk along the beautiful promenade where you have the colourful and vibrant buildings on the one side and the Adriatic Sea on the other side.
Make sure to explore the beautiful old town of Rovinj – with its cobbled-stoned streets and old and cute houses it is a perfect place to get lost and enjoy drinks here and there.
For great views, head to Church St. Euphemia and enjoy the views or hop on a boat cruise and see the Rovinj from a different angle.
But of course, you can also chill and relax at the beach and have a wonderful beach vacation – Rovinj might be a small town yet it is absolutely cute and a must-see in Croatia!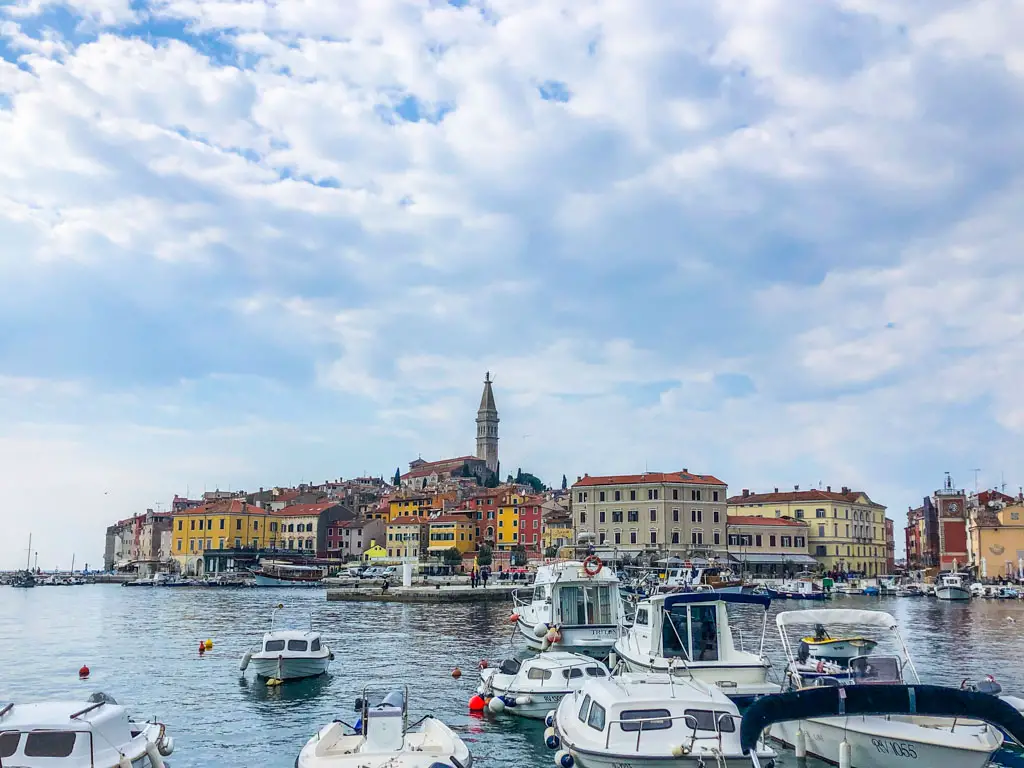 11. Saint Wolfgang, Austria
East of Salzburg, in Salzkammergut, you will find the picturesque town of Saint Wolfgang. The stunning Pilgrimage Church overlooks Lake Wolfgangsee, a central point of the town and one of its prize attractions.
Within the white walls, you will find one of the most gorgeous altarpieces ever crafted, with angelic wings that will cause you to catch your breath. The lake is circled by mountains that protectively watch over the town, and you can take a steam paddle boat around the lake or hop on the train to head to a panoramic viewing station of the mountain range – the Schafberg mountain.
It's one of our favourite European towns and possibly one of the best places to visit in Austria.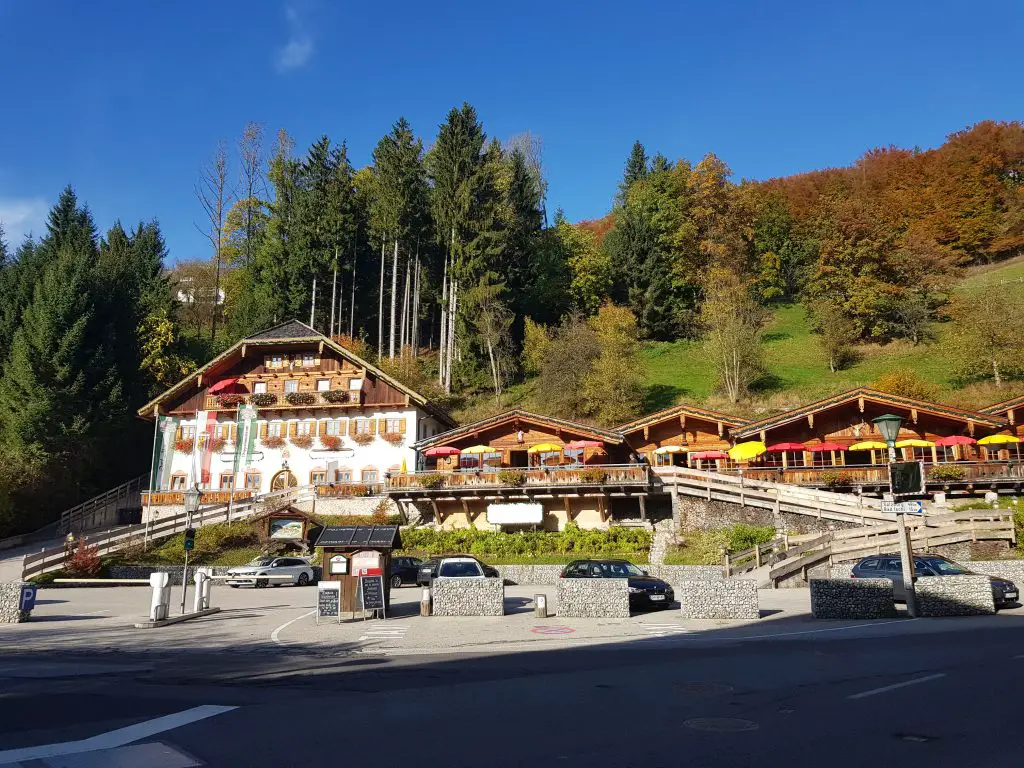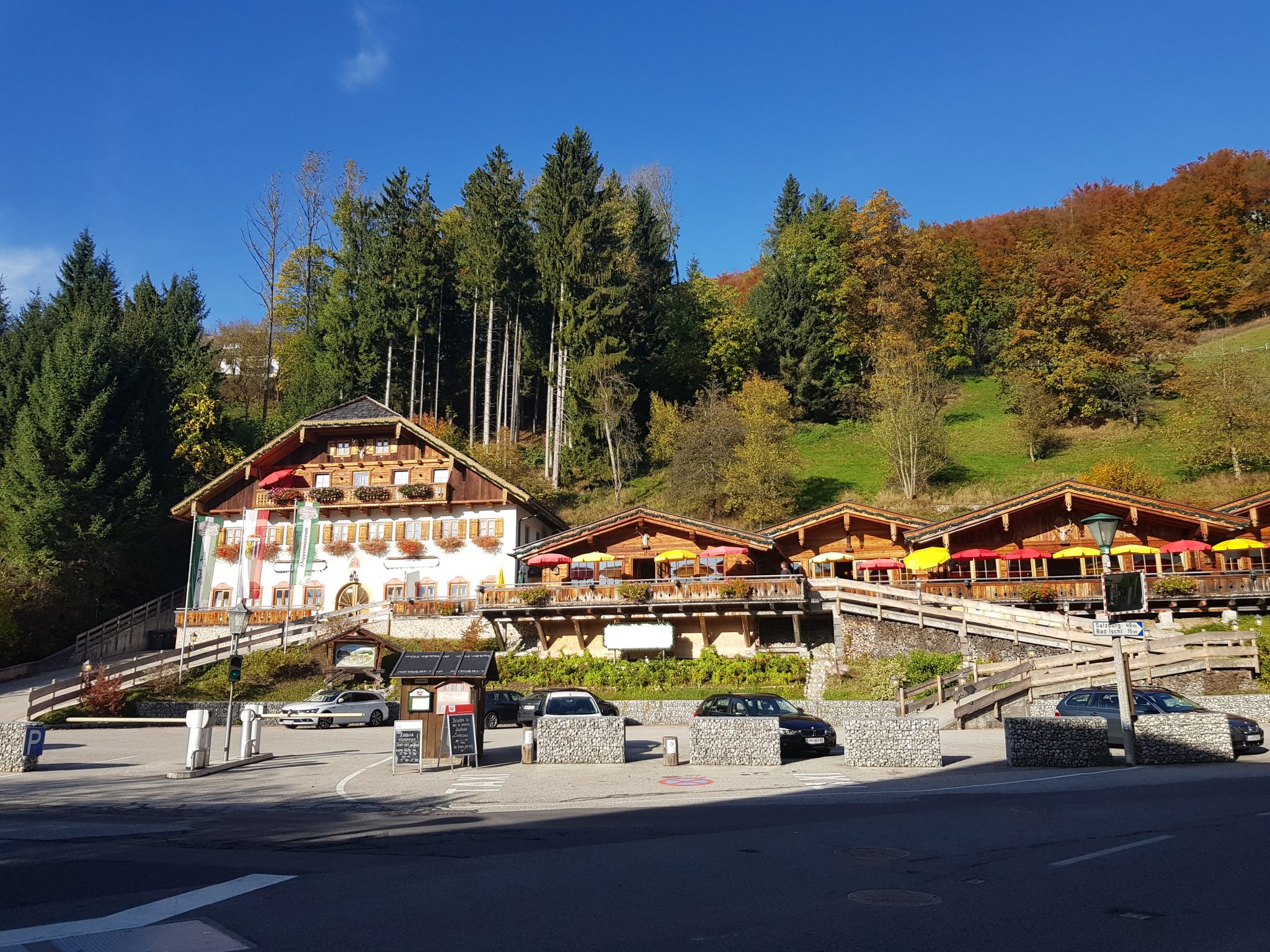 12. Suzdal, Russia
Recommended by Wendy from thenomadicvegan.com
If you only have time to visit one of the Golden Ring towns in Russia, make it Suzdal. This picturesque town was identified as a potential tourism destination early on by the Soviet regime, and as a result, it was spared from any modern development in the form of ugly concrete block apartment buildings. Much of its traditional architecture remains intact, including some 12th and 13th-century monuments that have been recognized as UNESCO World Heritage Sites.
In fact, in addition to Suzdal's own historic monuments, traditional wooden buildings from other villages in the area were also moved here and turned into an open-air museum. One day in Suzdal is enough to visit the town's kremlin and a few of its convents and monasteries. The most impressive of these is the Saviour Monastery of Saint Euthymius, which is surrounded by imposing fortification walls and looks more like a kremlin than the Suzdal kremlin itself. A relaxing boat ride along the Kamenka river is a great way to finish off the day.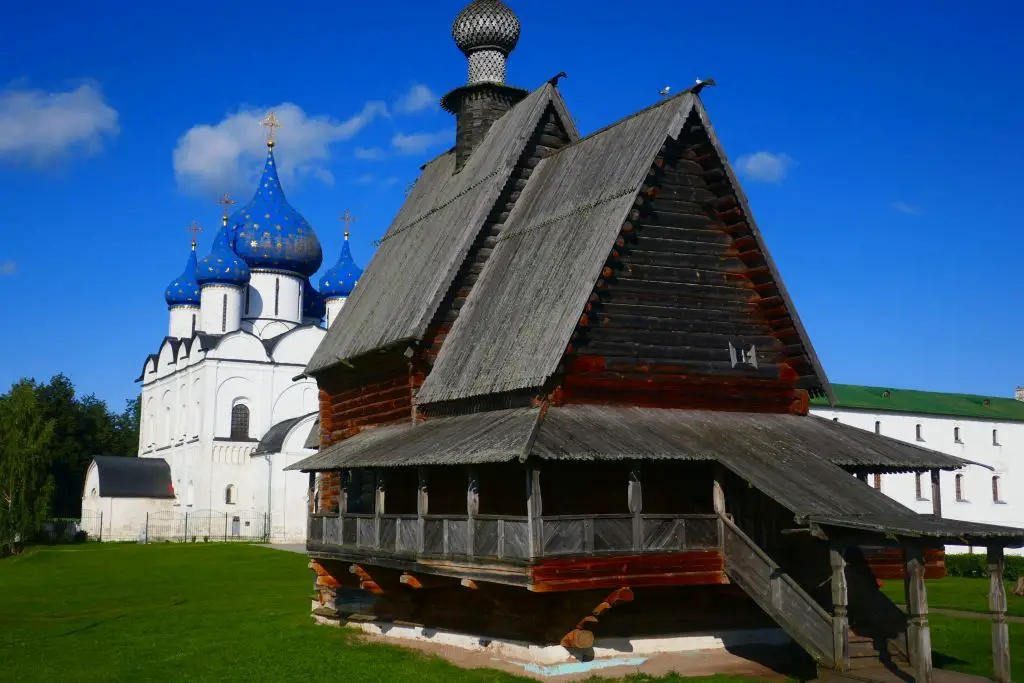 13. St. Tropez, France
Located on the classic French Riviera, every angle is one that you would find on a postcard. It was a popular destination for the flamboyant jet setters in the 60s, and even to this day, it remains renowned for its glorious beaches and vibrant nightlife. A mus-visit in southern France!
Essences of its humble roots as a fishing village still remain throughout the town, namely in the form of the cobblestoned La Ponche Quarter. Aside from gorgeous yachts in the port and hot beaches for lounging, there is also a wonderful selection of restaurants serving delicious foods and fresh catch of the day.
It really is one of the best towns to visit in Europe… especially, if you are rich! 😉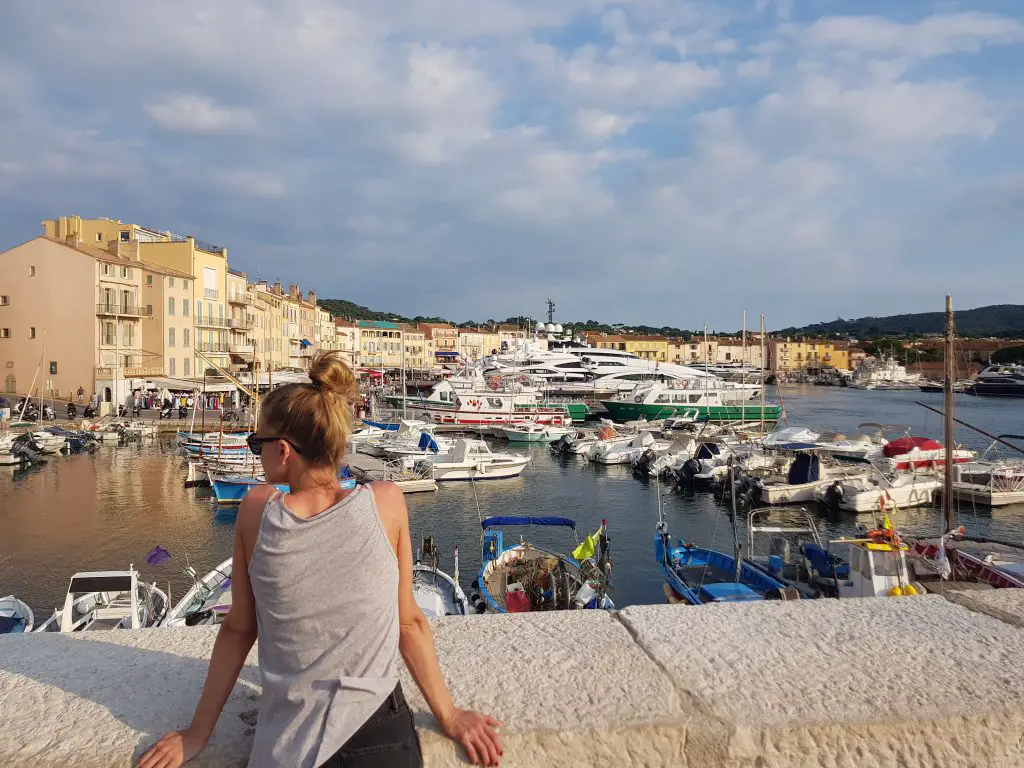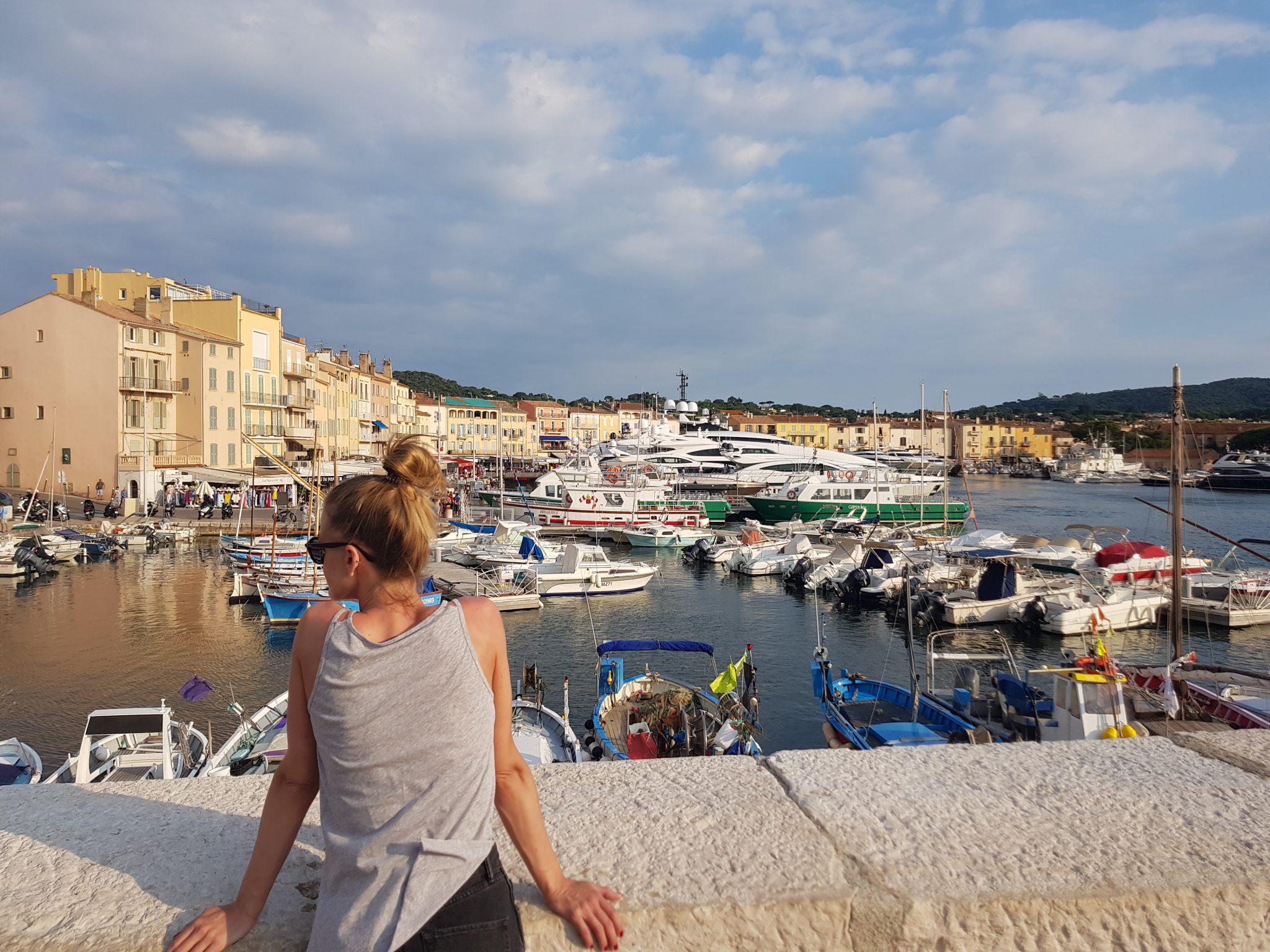 14. Seydisfjordur, Iceland
Recommended by Shobha from justgoplacesblog.com
Seydisfjordur is a small town in the east of Iceland with a picturesque setting between the mountains and the sea. Located in the Eastfjords, the town is full of charming 19th-century buildings which point back to its history as a rich fishing village. The herring trade, which was called the silver of the sea, made this town's occupants wealthy and they imported kit houses from Norway, including the pretty blue church in town. Tourism is now the big industry in town. The harbour connects ships that run between Iceland and Scandinavia.
Along with hiking trails leading from the town, there is a sound sculpture in the mountains above the town which was opened in 2012. The nearby nature reserve, Skalanes, is known for its biodiversity. You can take jeep rides through the 300- acre nature reserve with its meadows, cliffs and wetlands. In the summer, for example, you can get up to 47 varieties of birds.
There are also plenty of things to do in the town itself such as restaurants, boutiques and bars. Despite its small size, there is a hotel, several guesthouses, two hostels and a camping site to accommodate visitors.
There's an artsy element to the town with design stores and guerrilla knitting activities. The blue church has a summer concert series. Other festivals include a pride parade and an Autumn festival. As you would expect in a town that only has less than 1000 occupants and about 300 houses, none of these festivals is particularly big. In winter, you can even ski in the mountains.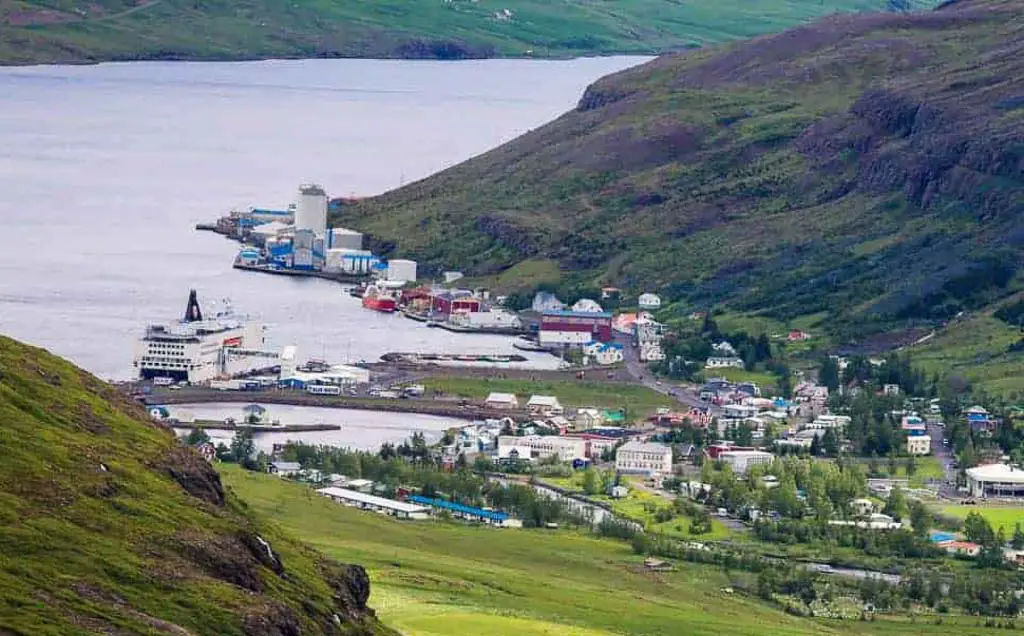 15. Annecy, France
An Alpine town in Southeastern France, it is the point where Lake Annecy feeds into the Thiou River. It's picturesque, with pastel houses and cobblestone streets that speak of a different time and leave you feeling at home.
Medieval buildings line the canals, and museums provide you with a detailed look at what life in this peaceful town was like hundreds of years ago. Known as the Venice of the Alps, it's a place of beauty that you will never want to leave.
We couldn't forget to shout out Annecy as one of the most beautiful towns to visit in Europe, could we?
16. Sighișoara, Romania
Recommended by Erin from threeisus.com
Often described as a 'fairy-tale', Sighisoara is a medieval fortified town in Transylvania, Romania.
The well-preserved Old Town dates from the 12th century and is a UNESCO World Heritage Site. Within the walls of the Old City lies the citadel. With nine towers, including a large clock tower that gives a great view of the surrounding area, it is the last inhabited medieval citadel in Europe.
Wander the cobbled streets and narrow passageways, as the Old Town is pedestrian-friendly. Admire the pretty, colourful buildings and the original medieval architecture, some of which is very unique. One of the attractions within the old walls is the house of Vlad Draculea, also known as Vlad the Impaler, who inspired Bram Stoker's Dracula.
Another popular attraction is the Church on the Hill. Climb the covered staircase to arrive at the Church on the Hill and stroll around the grounds and adjoining Saxon cemetery.
Step back in time and explore this medieval town where history and fairy-tales meet.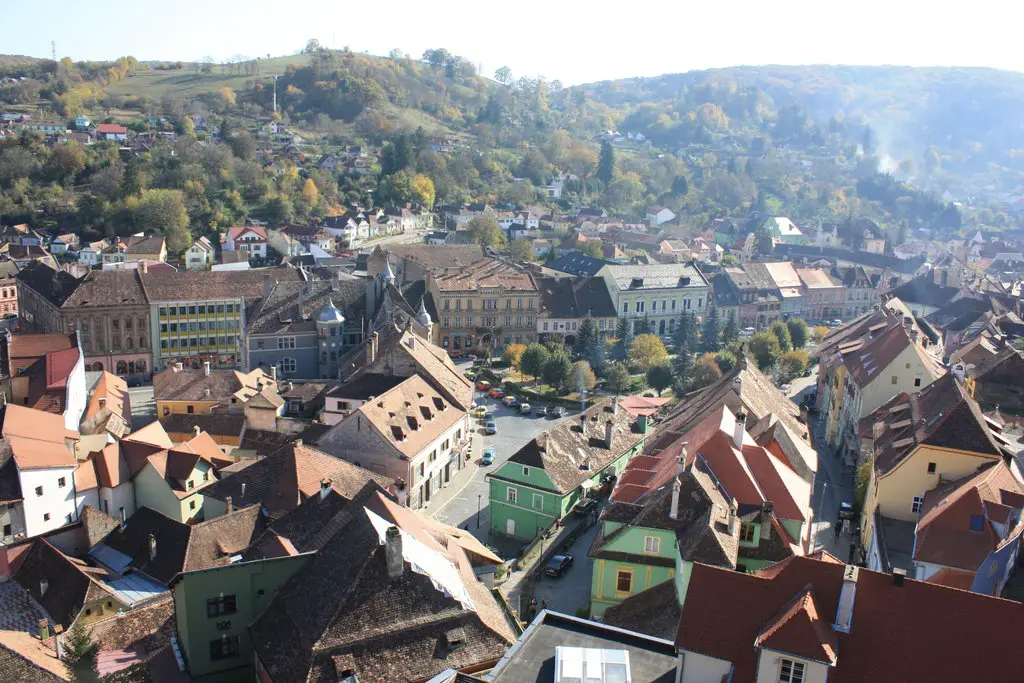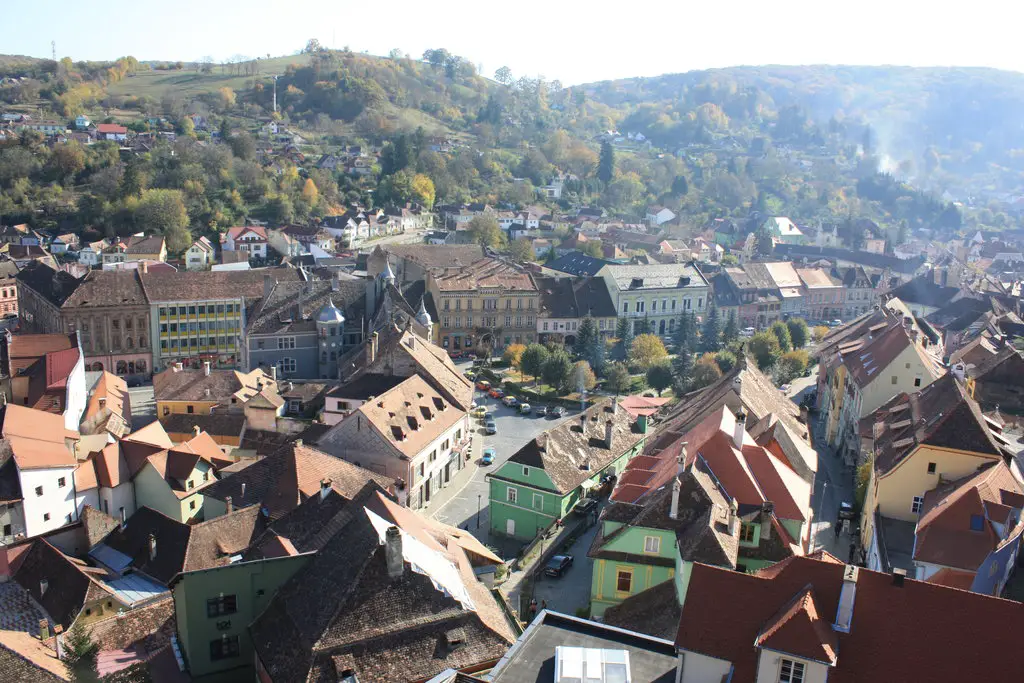 17. Rothenburg ob der Tauber, Germany
Situated in Northern Bavaria, it has a distinct atmosphere that you won't soon forget. The Medieval architecture is the central focus of this town, and it feels as though you are stepping straight into a piece of history.
The town walls are lined with perfectly preserved gatehouses and towers, and the covered walkway adds to the wonder of the area. The church is rich with Gothic architecture, and the local history is easy to access and learn more about.
If you want a view of the entire town, the Medieval Town Hall offers exceptional panoramic views that you can enjoy after a hearty meal.
18. Bansko, Bulgaria
Recommended by Sarah from asocialnomad.com
Located just 2 hours drive from Bulgaria's capital city, Sofia, the mountain town of Bansko is an all-season resort for outdoor lovers. Bansko may be Bulgaria's largest ski resort and is also regularly the cheapest place to ski in Europe, but the town is also glorious outside of ski season. It's easy to reach on public transport, and driving here is also easy. There are lots of hotels and self-catering accommodation available at all budget levels.
Enjoy the narrow gauge railway that runs through the town – its' the highest in the Balkans and the on-mountain activities throughout the year.
There are summer events and activities mid-mountain, a series of mountain huts offering basic accommodation for hikers heading into the Pirin Mountain National Park. There's also a great mountain biking set of trails here with self-guided options and group rides each Sunday.
Add to that a fabulous set of Bulgarian restaurants, or mehanas and lots of international options at low prices with high quality, Bansko is a superb mountain town to visit, your only regret will not be staying longer!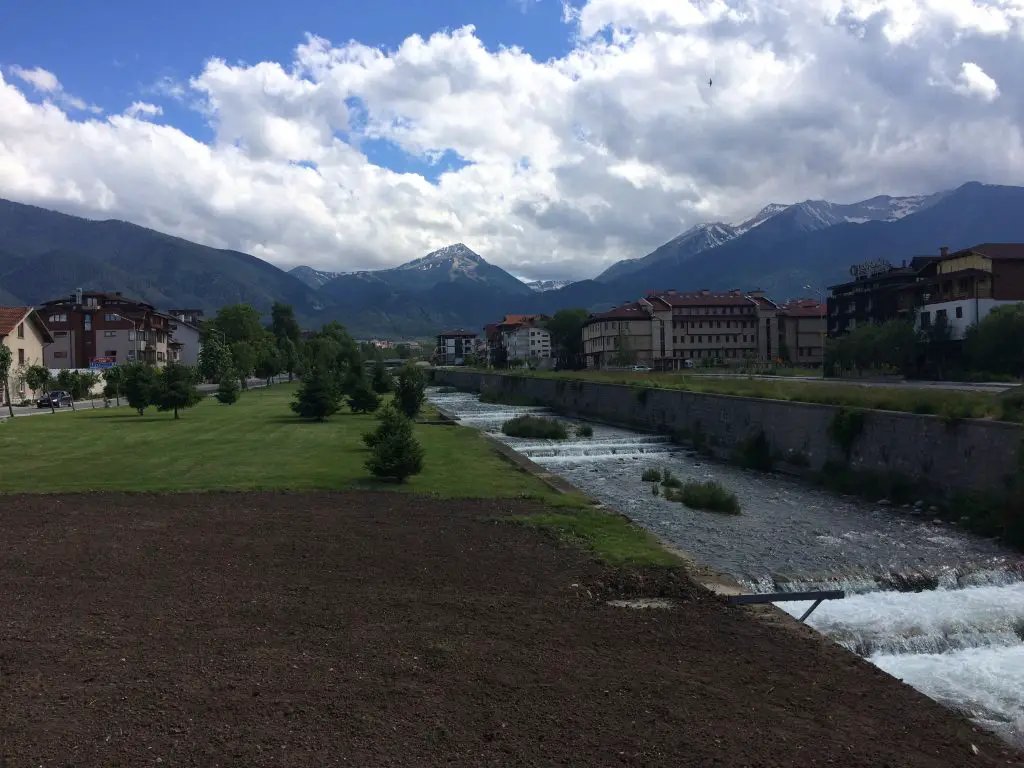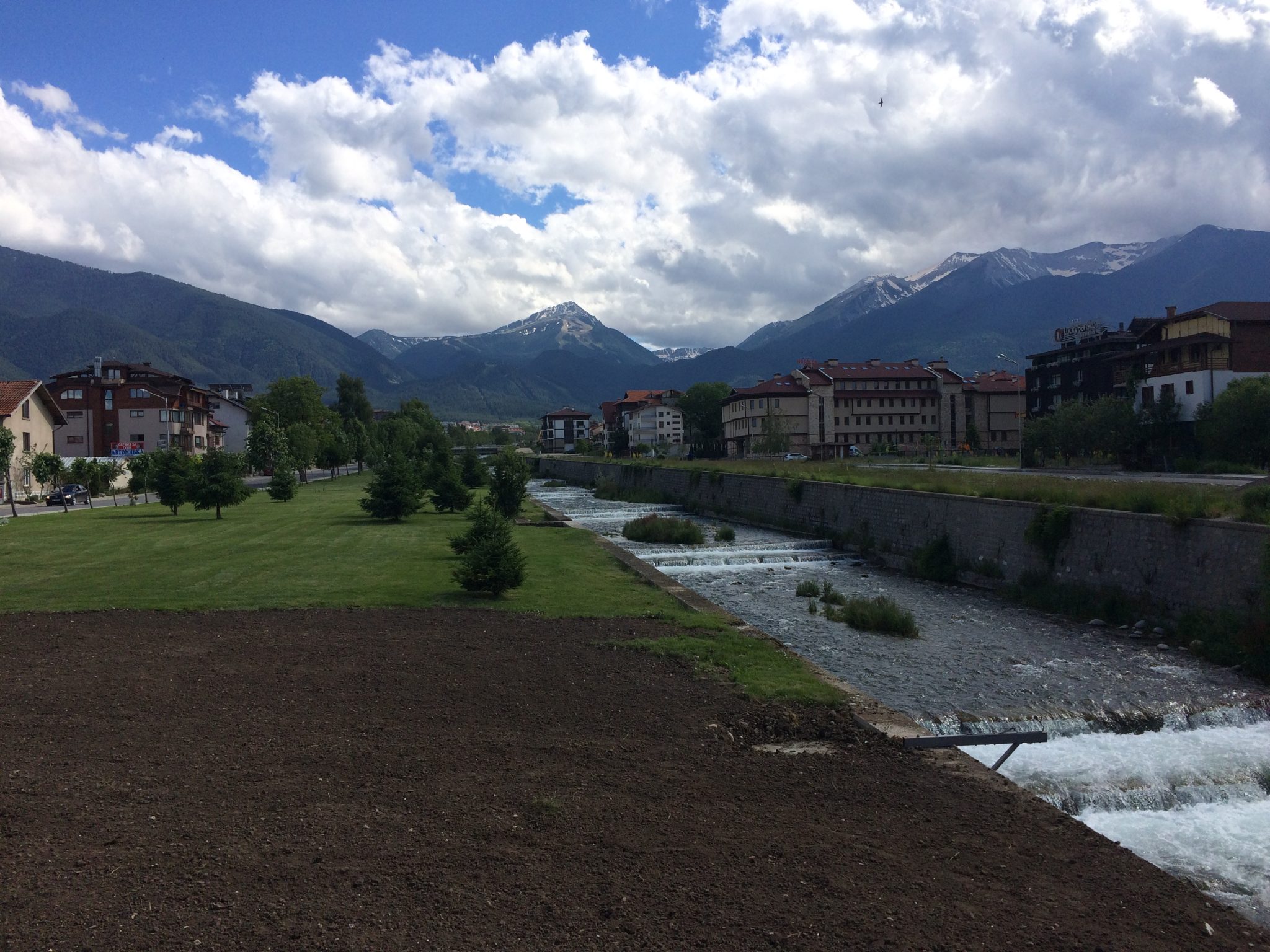 19. Seaford, England
Situated in East Sussex, you will find the coastal town of Seaford. It's home to the Seven Sisters, a row of seven perfectly white cliffs that overlook the English Channel in southern England.
The country park of the same name is also here, allowing you a close view of the cliffs, as well as the wildlife and plant life that resides there. Newhaven Fort is perfect for history lovers who want to take a glimpse at the past, and Drusilla's Park is the ideal place for the family to visit as it combines an educational zoo and children's play area in one.
Plus, at the end of the day, there are plenty of places to grab a delicious meal.
About 2 hours or so from London by car, the Seven Sisters Country Park is an area of outstanding natural beauty that you will love. I can be also easily named as one of the best places to visit in England and a great weekend trip idea in the UK.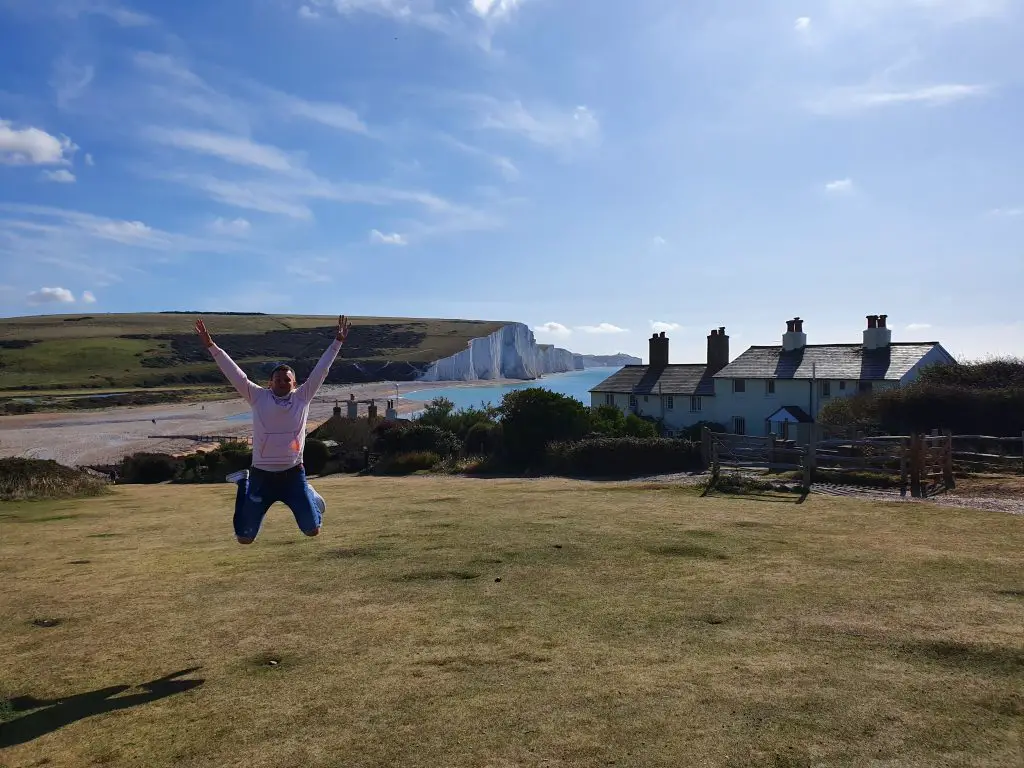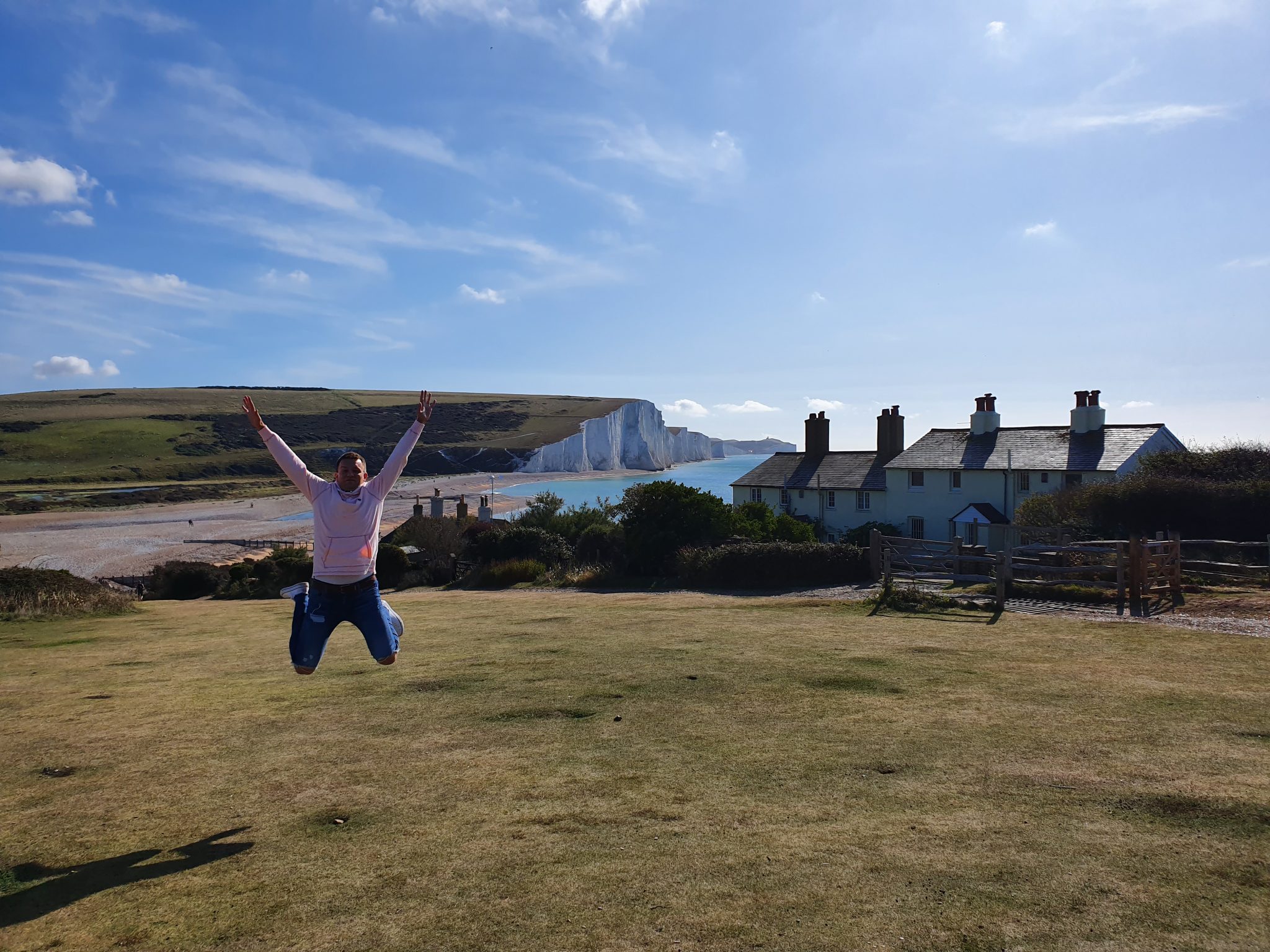 20. Perast, Montenegro
Recommended by Madeline from madelineraeaway.com
Perast is hands down one of the most beautiful towns in Europe. While is often considered as just a quick day trip from Kotor, it really is so much more than that. The town looks like it is straight out of a postcard, with the bright blue sea contrasting against the cascading mountains.
The most popular thing to do in Perast is to visit Our Lady of the Rocks, an island off the coast which is home to the most beautiful domed church. This can't be missed – but there is so much more to do than this. Walk through the old town and stumble into the many shops. The restaurants in Perast are wonderful, too.
Konoba Školji is a great option for an authentic local meal, and Conte is the perfect spot for seaside seafood. If you're looking to swim, Perast is lined with spots to jump into the sea, or you can head down to Pirate's Bay Beach Bar for a fun afternoon filled with music, swimming, and drinks.
And don't forget to take some time to wander without a plan. There are so many hidden gems to be discovered in this beautiful town.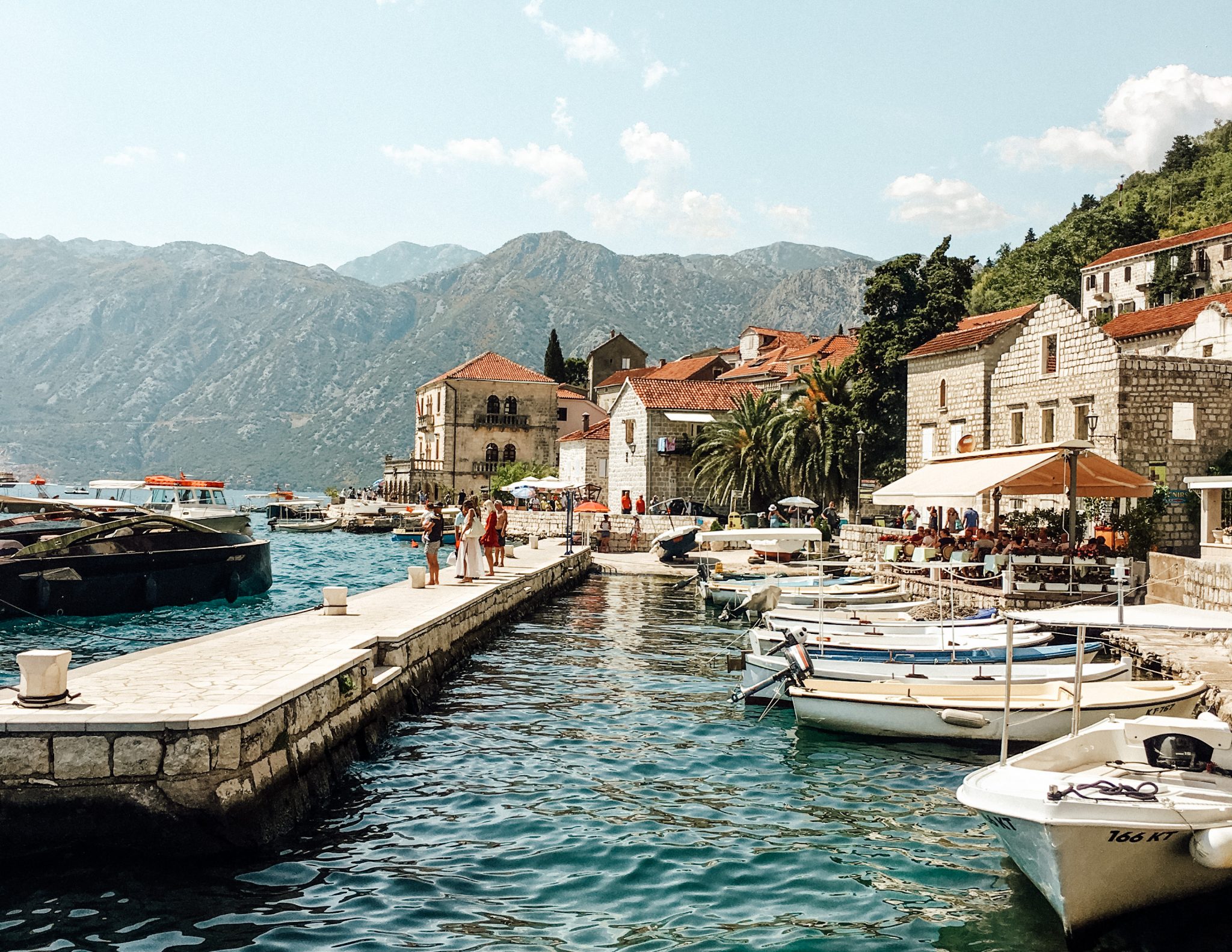 21. Montreux, Switzerland
A traditional resort town nestled on the shore of Lake Geneva, the waters are a crystalline blue and the town is known for its incredible Jazz festival every July.
The promenade is lined with the most beautiful flowers, as well as Mediterranean trees and sculptures. Off the shore of the town, you will find a Medieval castle on an island – complete with ramparts, formal halls, and a chapel that still holds its original murals.
The food is exquisite, and the streets lined with local businesses offering an array of treats and gifts that you can't resist.
22. Tokaj, Hungary
Recommended by John from carpediemeire.com
Set on the foot of the Zemplen Hills, and surrounded by vineyards, Tokaj is the Hungarian town that you must leave Budapest for. With a tradition of viticulture dating back thousands of years, and an accolade from UNESCO to back it up, this sleepy town will surprise you. You'll come to try the famous Tokaji Aszu wine, but you'll stay for the baroque surroundings. The town feels undiscovered despite its famed product, sometimes the only movement on its streets are the storks that nest above them.
Naturally, you will explore the Tokaj Wine Region, whose gentle hills are defined by rows and rows of vines. You are here for the wine though, and there is no shortage of Pince (cellars) in which to sample it. At the top are Rakoczi Pince and Himesudvar, where centuries of history accompany an intimate tasting experience. The traditional tasting takes you all the way from dry to very sweet. Thankfully there is then no shortage of fine restaurants serving local cuisine, to complete your Tokaj visit.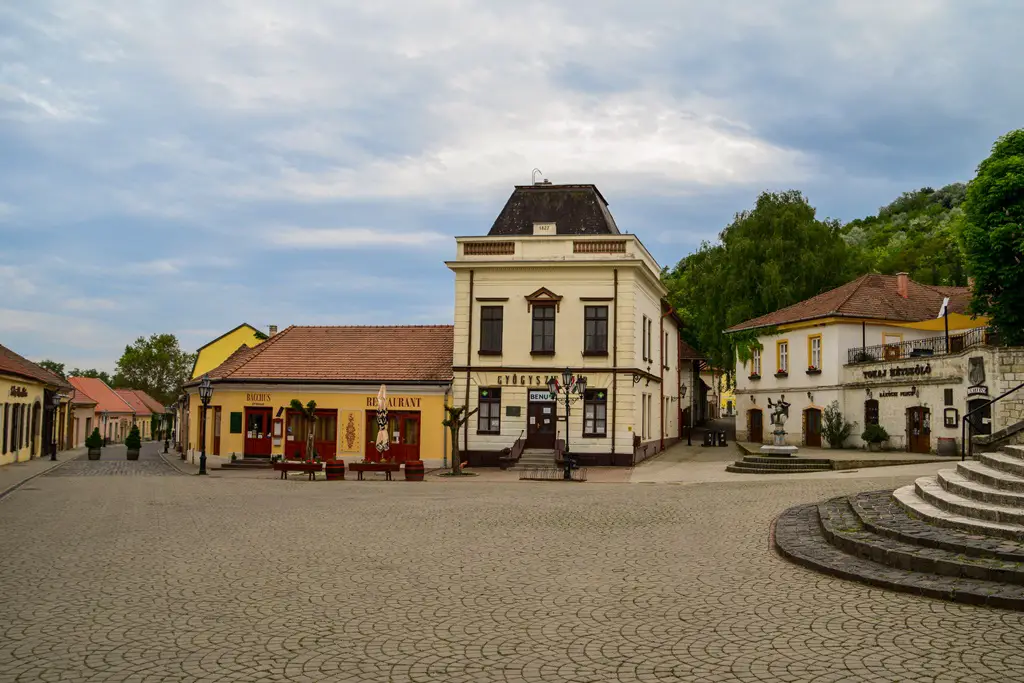 23. Hel, Poland
33km from the Polish mainland, you will find the Hel Peninsula. Long stretches of beach and sea make this one of the most popular locations on the Baltic Coast.
It's uniquely slim and long, and you'll find delicious seaside hotspots where you can enjoy light snacks and cool treats. The Słowiński National Park is nearby, allowing you to explore nature and guided tours across the dunes.
The Hel Lighthouse is also a popular attraction, and the Fisheries Museum has plenty of exhibitions that the whole family is sure to enjoy and learn from.
Would you add Hel in Poland to your list of the most beautiful towns in Europe?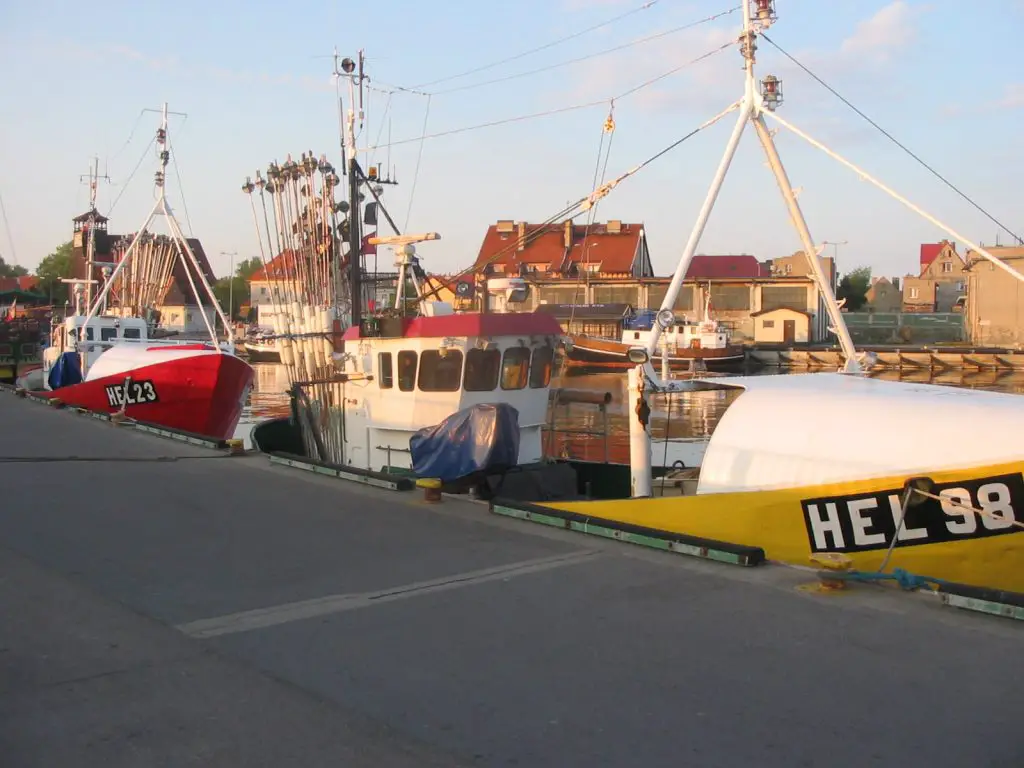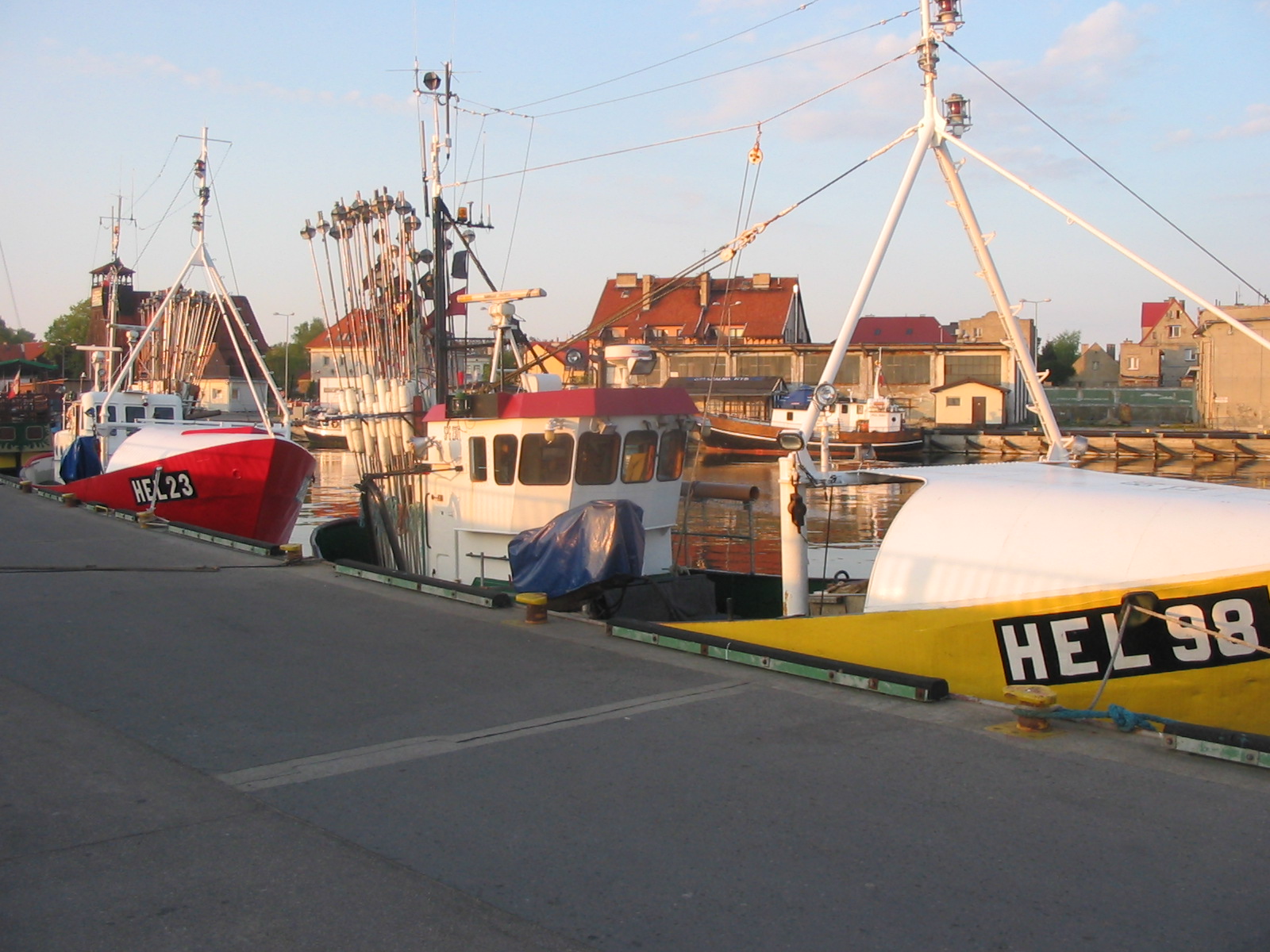 24. Cēsis, Latvia
Recommended by Ilona and Daniel from toptravelsights.com
Cesis is one of Latvia's most beautiful towns. Here, you can stroll through the Old Town, stop for traditional Latvian food in a tiny cafe or walk by the oldest brewery in Northern Europe.
The highlight of Cesis is its medieval castle. The castle dates back to the 13th century when the Livonian Brothers of the Sword built a fortress here. Over the centuries, the castle was expanded many times before eventually falling into ruins. Today, you can visit those ruins.
The castle does not have any lights installed. Instead, you will carry a lantern and explore the rooms in candlelight. That makes it the most atmospheric and authentic castle tour we've ever done!
Next to the Medieval Castle, you can find the New Castle. The exhibitions will teach you more about the history of Cesis and the region. Afterwards, enjoy a view of the town from one of the towers.
You can easily reach Cesis by bus or by train, which makes it the perfect day trip from Riga.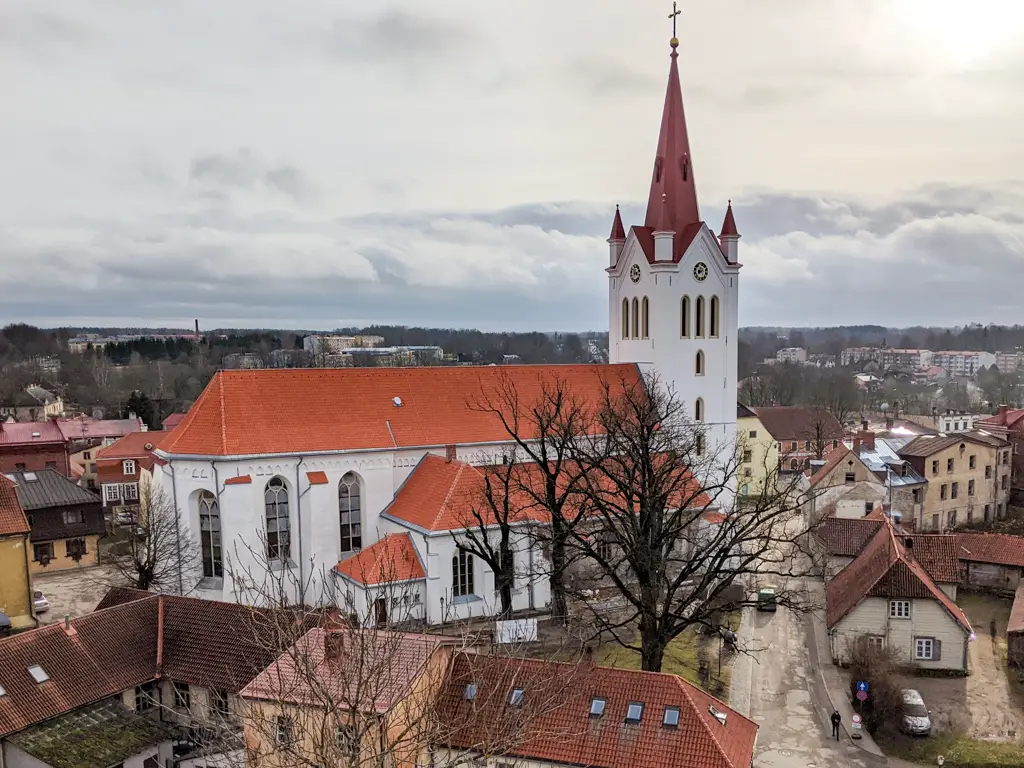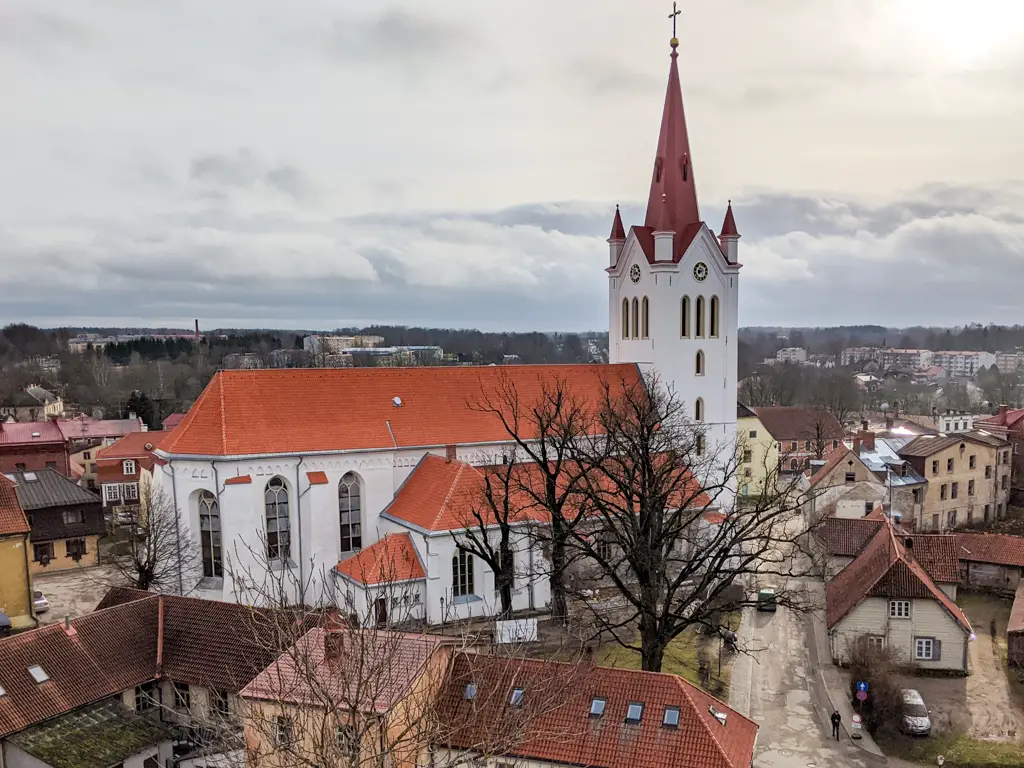 25. Bled, Slovenia
Nestled in the foothills of the Julian Alps, you will find the resort town of Bled. Named after the glacial lake bed that it sits along, it's the kind of image you never expect to see with your own eyes.
Bled Castle sits on one of the cliffs that overlook the lake, with classic 11th Century architecture creating a looming and encapsulating presence. The castle itself is home to an extensive museum, as well as a chapel and a printing press.
Perhaps the most exquisite of all is the gorgeous pilgrimage church of the Assumption of Maria, which is perched on an island at the centre of the lake and home to a bell tower that sends glorious songs across the water.
It really is one of the most famous towns in Europe and a must-visit place in Slovenia!
26. Rimetea, Romania
Recommended by Sean from livingoutlau.com
A small idyllic town in Romania, Rimetea certainly does not get the attention that other famous places like Bran Castle or Peles Castle receive. In fact, many travellers never heard of Rimetea, a magical place where the sun appears to "rise twice". The phenomenon appears because the small Romanian town is partially surrounded by the Piatra Secuiului (Rock of the Szeklers) mountain, so the sun rises once above the horizon, and once again above the mountain.
A former mining town, Rimetea is now mainly famous for its interesting Hungarian culture and treacherous hike. Though a part of Romania, the inhabitants are mostly Hungarian, and that is because the town was part of Hungary for over a millennium.
When you hike up the Piatra Secuiului mountain, you will find Hungarian flags painted on parts of the trail, indicating the parts that once belonged to Hungary. Once you are at the summit, which is around ~480 meters above the village itself, the panoramic view is absolutely breathtaking!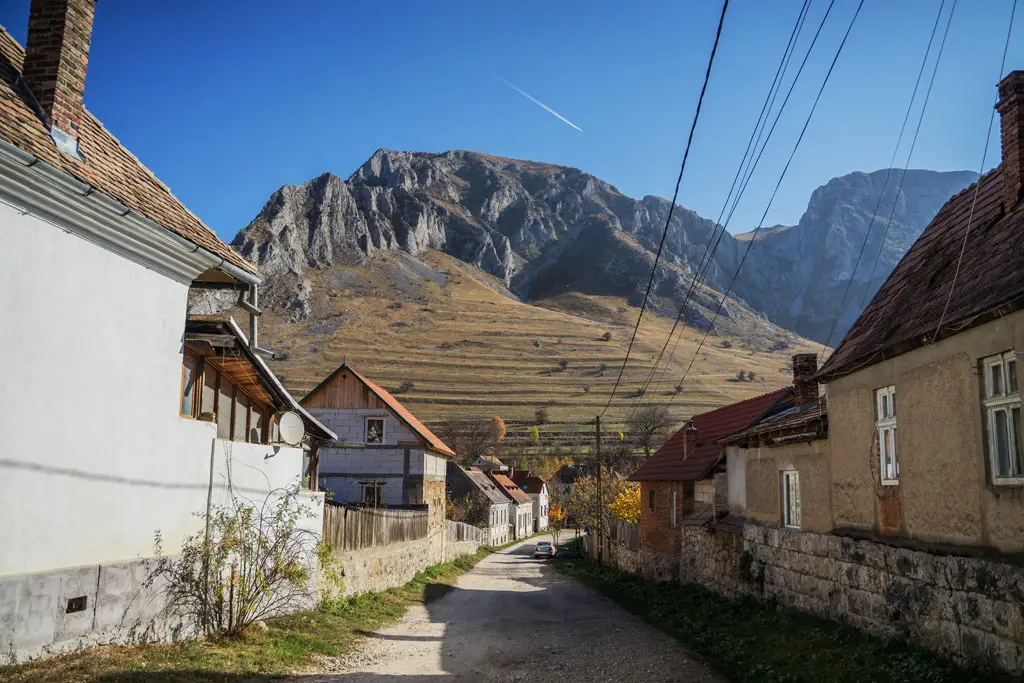 27. Colmar, France
Situated near the border with Germany, this Northeastern French town is full of provincial charm. The cobblestone streets make way for half-timber and renaissance buildings, providing you with a gentle walk that takes you through the ages.
The 13th Century Gothic church stands proudly at the centre, owning the space and drawing you closer. Neatly located on the Alsace Wine Route, you will find bountiful vineyards and plenty of opportunities to sample local wines and cheeses.
It's the perfect location for those who want to relax and enjoy the finer things.
28. Kamianets-Podilskyi, Ukraine
Recommended by Juliet from liveyourdream.today
Located at the bottom of Western Ukraine, Kamianets-Podilskyi is one of the most visited cities in Eastern Europe. Walking the cobblestone streets of the old city centre, you can feel the historical vibes all around.
Kamianets is small enough that all its grounds can be covered in one day on foot. Two days with a more relaxed pace, if you are interested to dive deeper into the rich history, visit a medieval fortress and explore a number of unique museums and art galleries. The open-air museum of miniature castles from all over Ukraine is a good place to start.
Although small, the town is packed with restaurants that offer typical Ukrainian dishes in a traditional setting. Wherever hotel you choose to stay at, the staff will most likely be able to organize a private knowledgeable guided walking tour for quite a cheap price.
Amongst other things, a breathtaking hot air balloon festival is being held in this town twice a year that makes it a highly popular destination for romantic weekend getaways.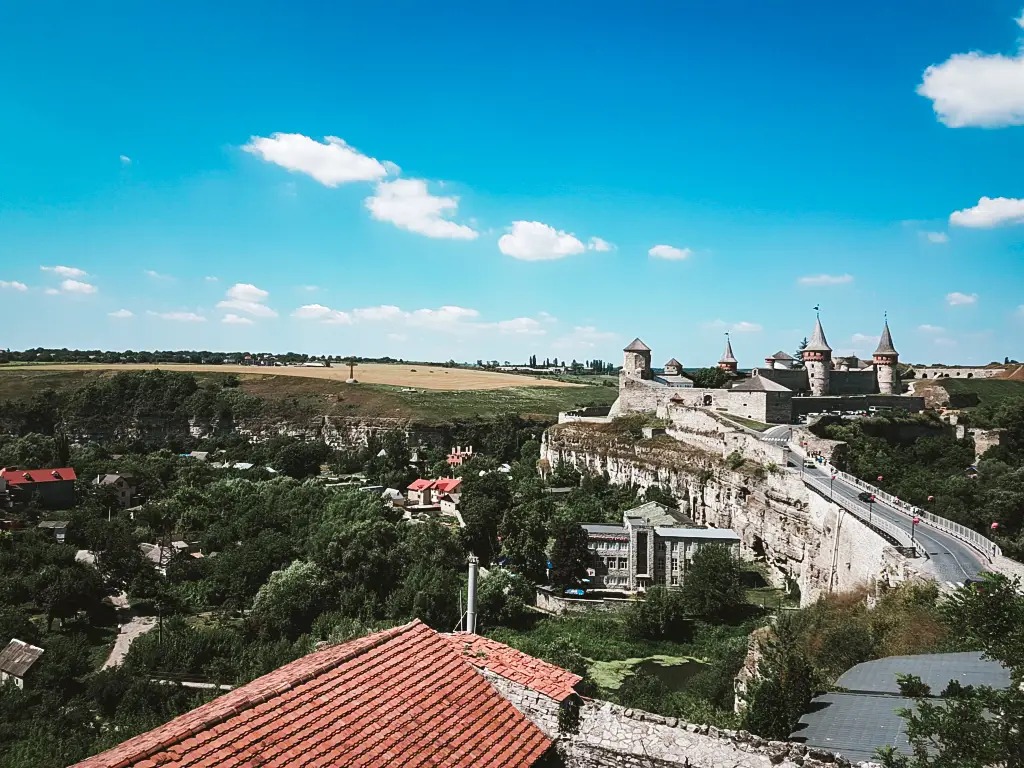 29. Porto Moniz, Madeira
This Portuguese municipality can be found in the Northwest corner of the island of Madeira.
Its most striking attraction is the selection of natural lava pools, a popular destination for tourists as well as a natural wonder. Cliffs and beaches, as well as long walks through picturesque forests, are just some of the things you can experience here.
The aquarium is certainly one of the best places to visit, with a vast array of fish and the chance to learn more about them. If you head up to the Viewpoint of Santa, you can watch over the whole town and the sea that stretches around it.
If it's your first trip around Madeira, we know you will love the town of Porto Moniz – it really is one of the most beautiful towns in Europe.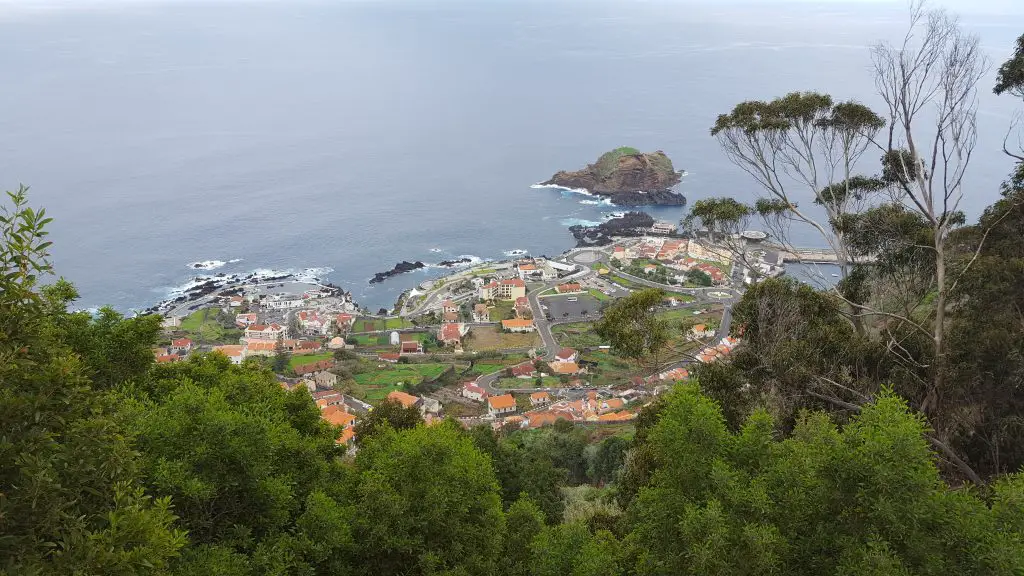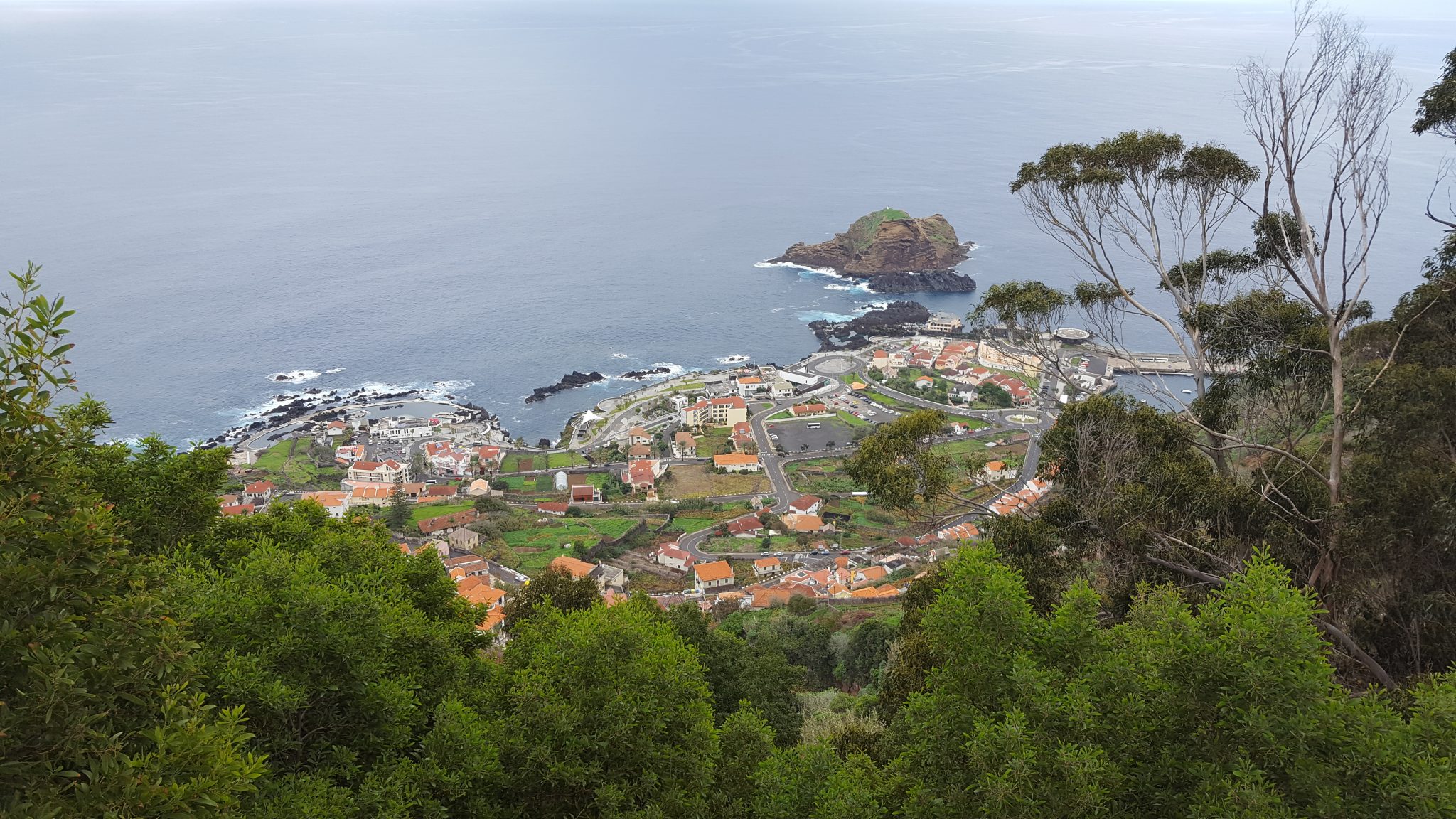 30. Villefranche-sur-Mer, France
Recommended by Veronika from travelgeekery.com
Villefranche sur Mer is a charming little town just on the outskirts of Nice on the French Riviera. One can get here in less than 30 minutes – be it by train, bus or on a scooter.
That's one of the reasons why Villefranche has become such a popular weekend escape for Nice dwellers. The other reason is the beaches – they are a lot nicer than those of Nice. Even Villefranche's city beach located just a stone's throw away from a train stop is picturesque and features smooth pebbles.
The historical city centre is a maze of narrow winding alleys with more cats than people. You shouldn't miss out on the Saint-Michel's Church but other than that, just pay attention to the beautiful architecture and observe the way locals live.
It's also highly recommendable to check out the views from Villefranche's Citadel opening onto the calm bay.
Villefranche takes pride in high-quality gastronomy. The restaurants here often have a stunning sea view and you can be sure you're going to taste locally made olive oil, and, if you wish so, delicious local wine.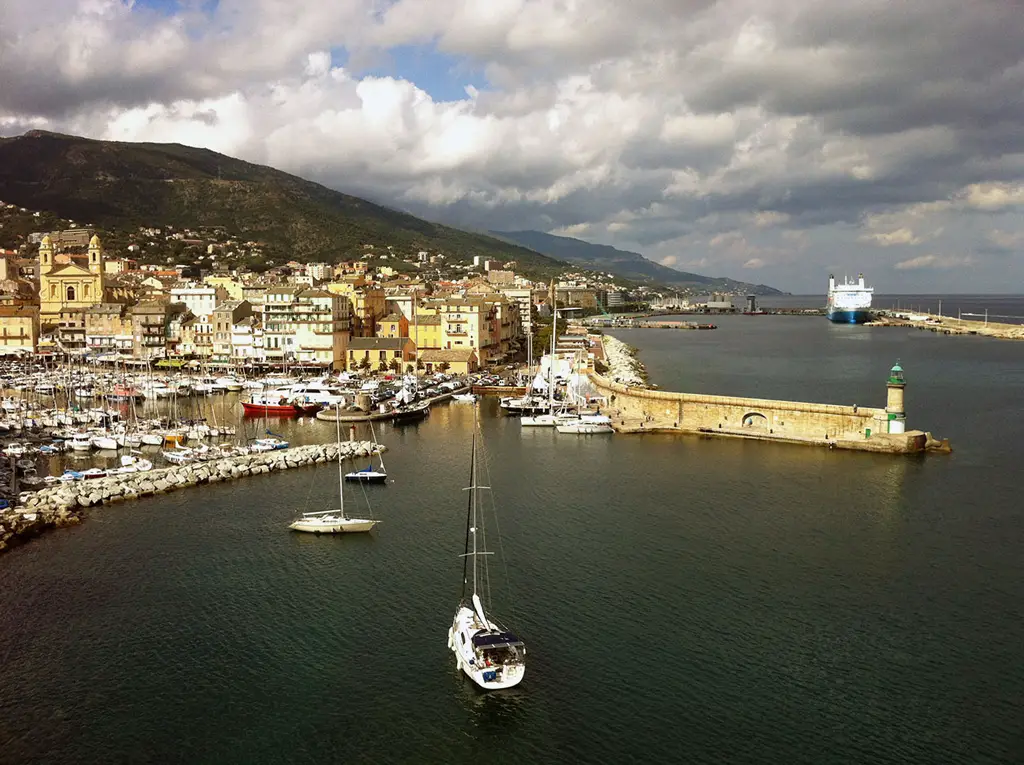 31. Amalfi town, Italy
Dramatically situated on the cliffside, this town looks like something straight out of fiction. Formally a seat of maritime power, the authority of its 9th-century roots can still be felt. Amalfi is not only a part of the stunning Europen road called Costiera Amalfitana but also one of the most famous towns in Europe!
Ancient buildings line the street, with a true Mediterranean feel that's rooted deeply into the town. The Arab-Norman cathedral stands at the centre of the town, wit Byzantine facades creating a striking appearance that leaves you in awe. The streets are lined with fabulous restaurants and local businesses that sell unique wares you are sure to love.
Not to mention the Medieval shipyard that has been turned into an incredible museum where you can learn about the rich culture of the town.
Let's be honest, Amalfi coast is a must-visit in Italy and the town of Amalfi is one of the most beautiful towns in Europe you will ever find!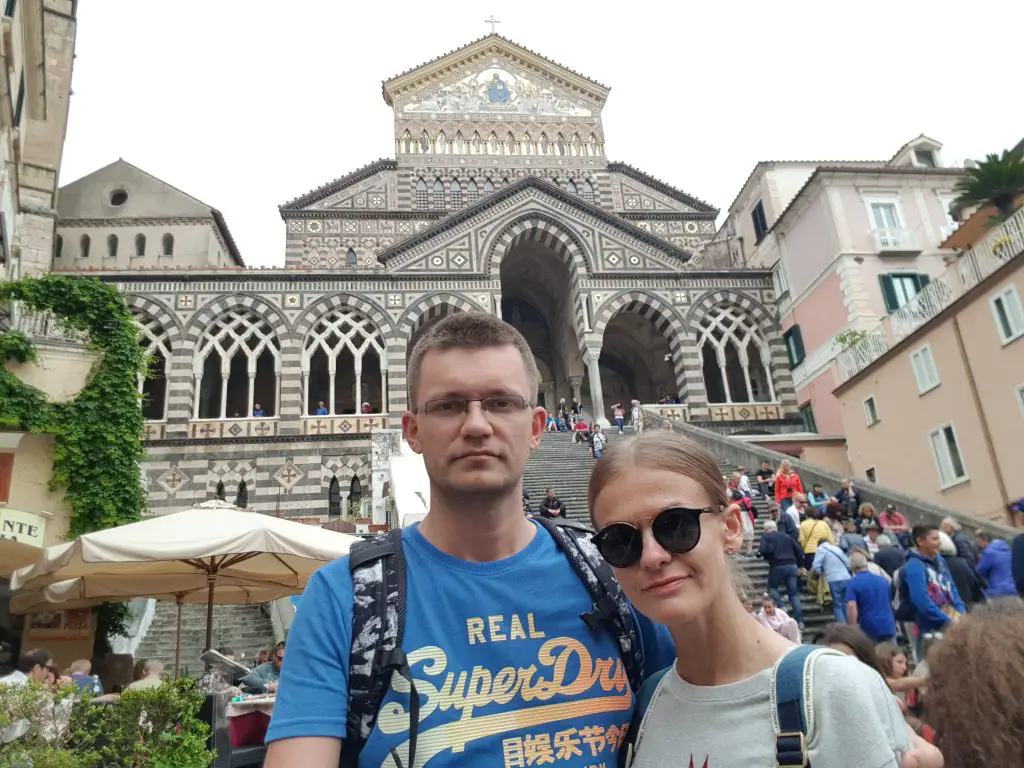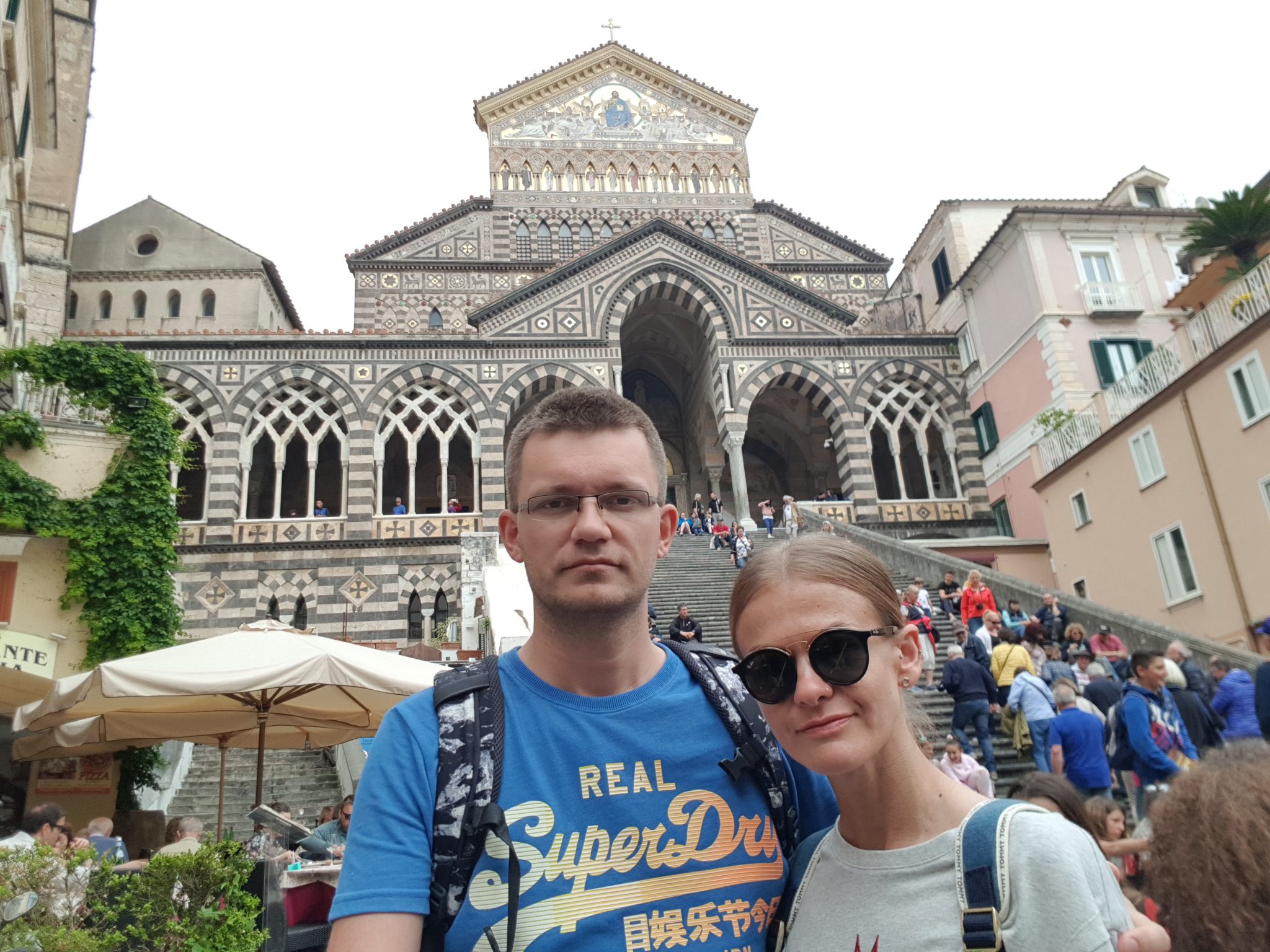 32. Nafplio, Greece
Recommended by Nina from lemonsandluggage.com
As beautiful as the Greek islands are, it can be all too easy to skip the towns on the mainland. But there is an abundance of amazing destinations to explore beyond the major tourist attractions. One such locale is Nafplio, the first capital of independent Greece.
Nafplio is situated on the Peloponnese in the south of Greece. It's not far from Athens, making it a popular day trip from the Greek capital. Nafplio is great to explore for those who are interested in the history of modern Greece.
Palamidi fortress played an important role in Greek history and houses the prison cell in which Kolokotronis, a leading figure in the Greek War of Independence, was incarcerated. But even if you're not that into Greek history Palamidi is worth your time for the gorgeous views of the town and the sea.
You can visit two additional fortresses in Nafplio: Bourtzi and Akronafplia. But the picturesque alleys of Nafplio are just as lovely to explore. In fact, Greeks consider Nafplio one of the most romantic places in the country so make sure you enjoy the wonderful atmosphere.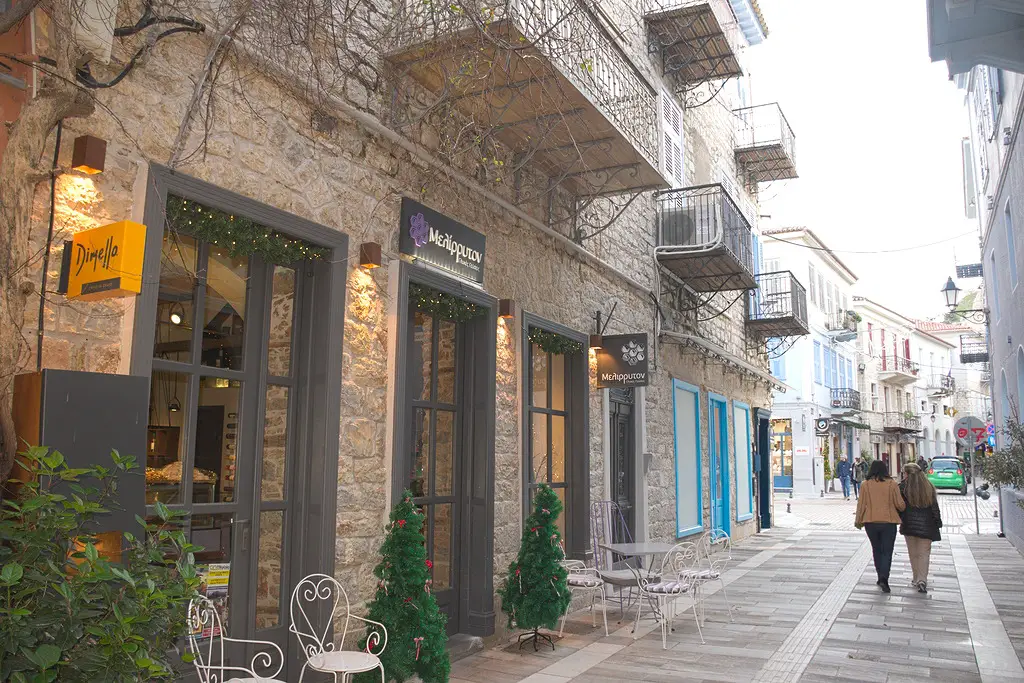 33. Ribadeo town, Spain
This municipality of the same name finds its capital in the town of Ribadeo. The region is home to one other town, and the rest is clusters of villages and hamlets that make this picturesque area truly beautiful.
The port of Ribadeo is truly spectacular, with open views of the sea and gorgeous yachts – some of which are private, and others that are for hire. Below the cliffs, you will find scattered beaches, and in the Old Quarter, you can behold emblazoned houses before heading to the ruins of an ancient Franciscan convent.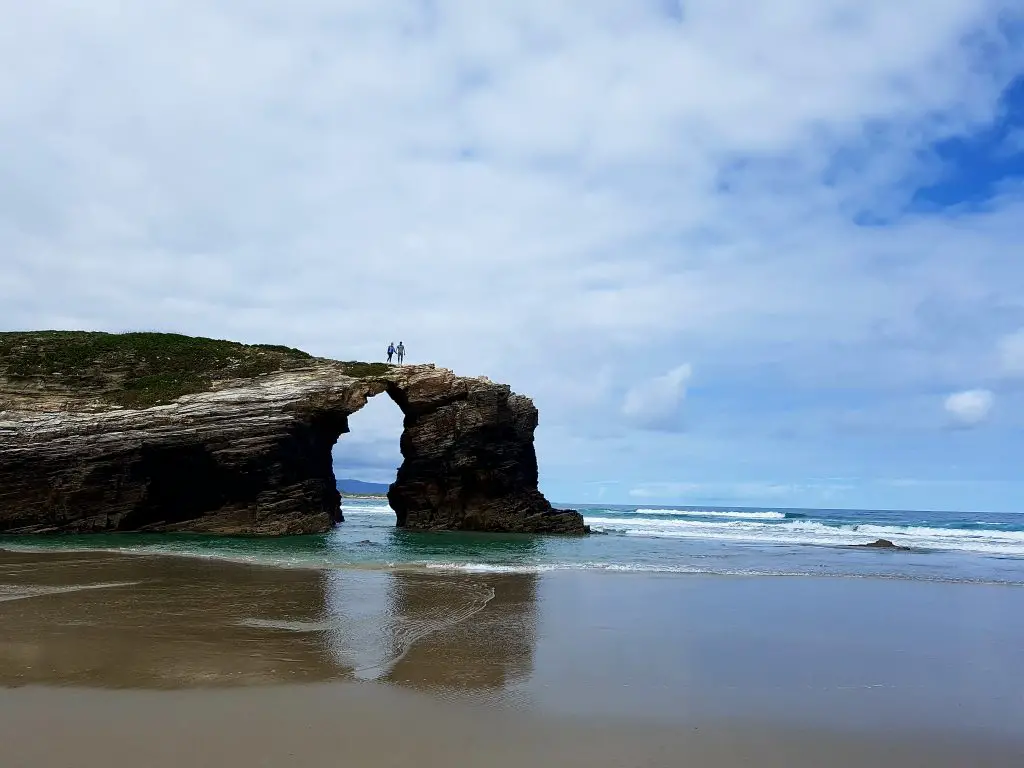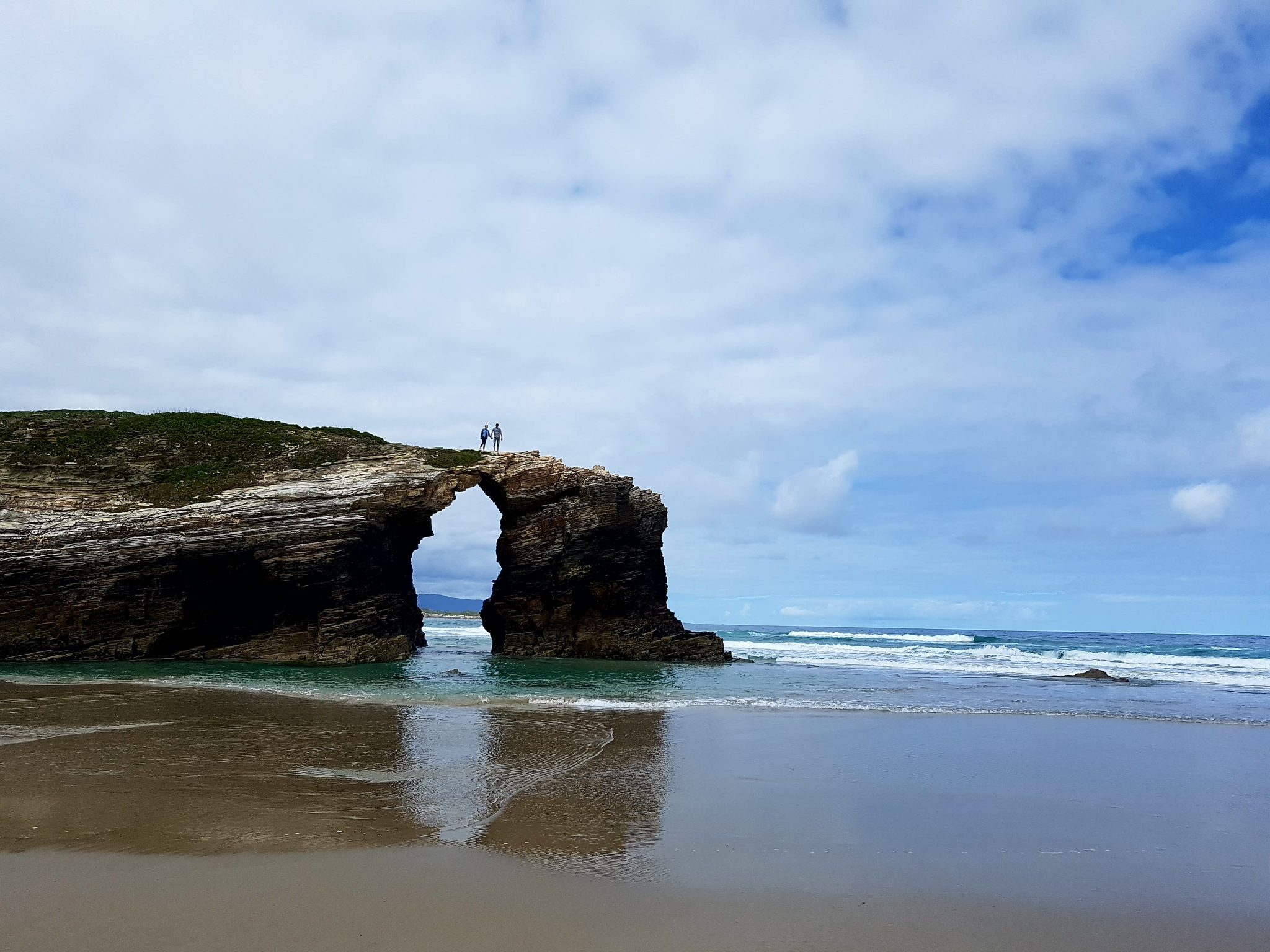 34. Longyearbyen, Svalbard
Recommended by Megan from meganstarr.com
The world's northernmost town is a colourful place named Longyearbyen in the Svalbard archipelago in Norway. Many travellers don't think to head that far north during their travels, but if they do, they will be greeted by some of the world's most beautiful scenery and a lifestyle all its own.
Longyearbyen is a unique place. The town is small and not teeming with a lot of life. In fact, more polar bears live in Svalbard than people and the town revolves around that fact as you must carry a gun with you if you leave the town and venture into the wilderness.
If you decide to visit Svalbard, you will likely end up staying and basing yourself in Longyearbyen for the duration of your trip. There are many hotels and places to stay there, or you can head on a day trip (or overnighter) to Barentsburg, a Russian mining settlement, or Pyramiden, an abandoned Soviet mining settlement. Either way, all roads lead back to Longyearbyen.
In this small town, you will find everything you need for your trip- cafes, bars, grocery stores, and shops where you can purchase accessories or clothing for your adventure. Most tours in Svalbard start and finish in Longyearbyen too. This interesting place is one of the most interesting towns to visit in Europe.
35. Cortina d'Ampezzo, Italy
Located in the north of Italy, it is one of the best and most popular ski resorts in the area and famed for its incredible downhill runs.
The 1956 Winter Games were held here, and the buildings still remain as well as being in use. Comfortable chalets and scenic peaks make for a relaxing and enjoyable getaway, and there are plenty of different ones to explore.
Cinque Torri is one of the most exceptional, a unique mountain that is home to five summit towers. It's the perfect place to hit the slopes and enjoy quiet luxury.
All across the Dolomites, it's filled to the brim with some of the most beautiful towns – and Cortina d'Ampezzo is definitely one of them!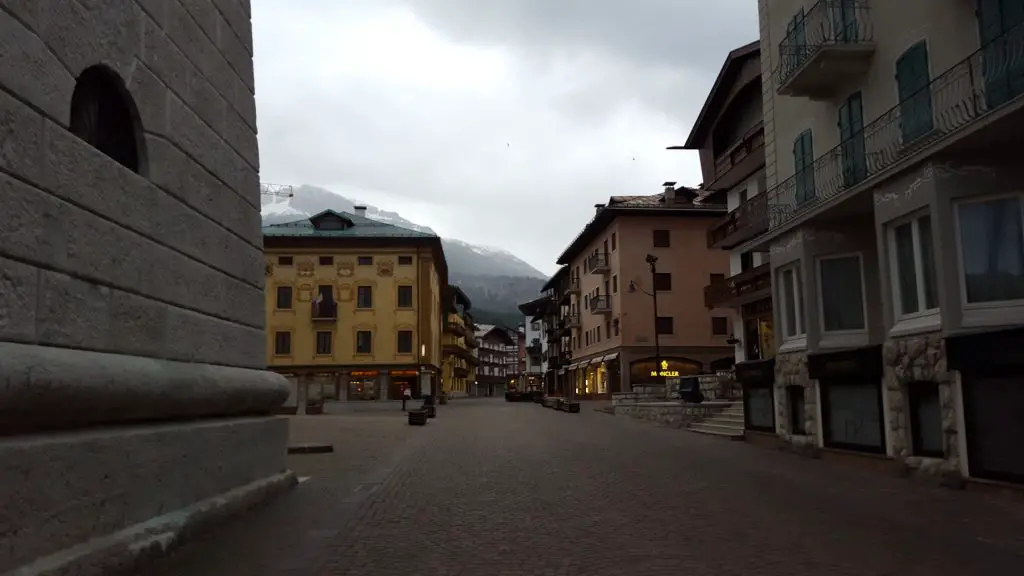 36. Karpenissi, Greece
Recommended by Melissa from highheelsandabackpack.com
Karpenisi is a beautiful traditional town that sits on the slopes of Mount Timfristos in Central Greece. Very few international tourists have heard of Karpenisi. However, the town is a very popular winter getaway destination among Greek nationals.
The town is particularly famous for its Metouchi ski resort. Yet, the region has so much more to offer. Visitors can spend a pleasant few days meandering through the winding narrow streets of Karpenisi town centre, sampling traditional foods at the local tavernas, and sipping freddo espresso in the quaint coffee shops.
The nearby villages of Gavros, Megalo Chorio, and Mikro Chorio are equally charming and worth a visit. Visitors can drive or take the bus to the majestic Prossous Monastery. This ornate Orthodox Monastery dates back to the 12th century. It played a very important role in Greek history as soldiers would rest and recover here during the 1821 revolution. Today, it is one of the most important pilgrimage sites in Greece.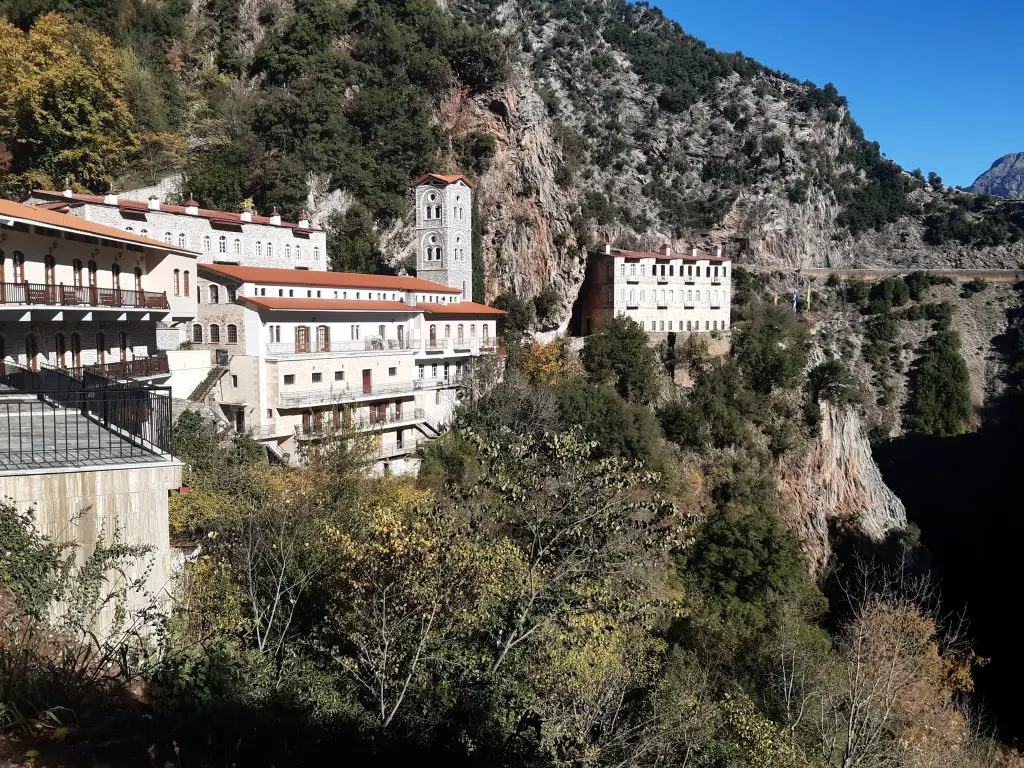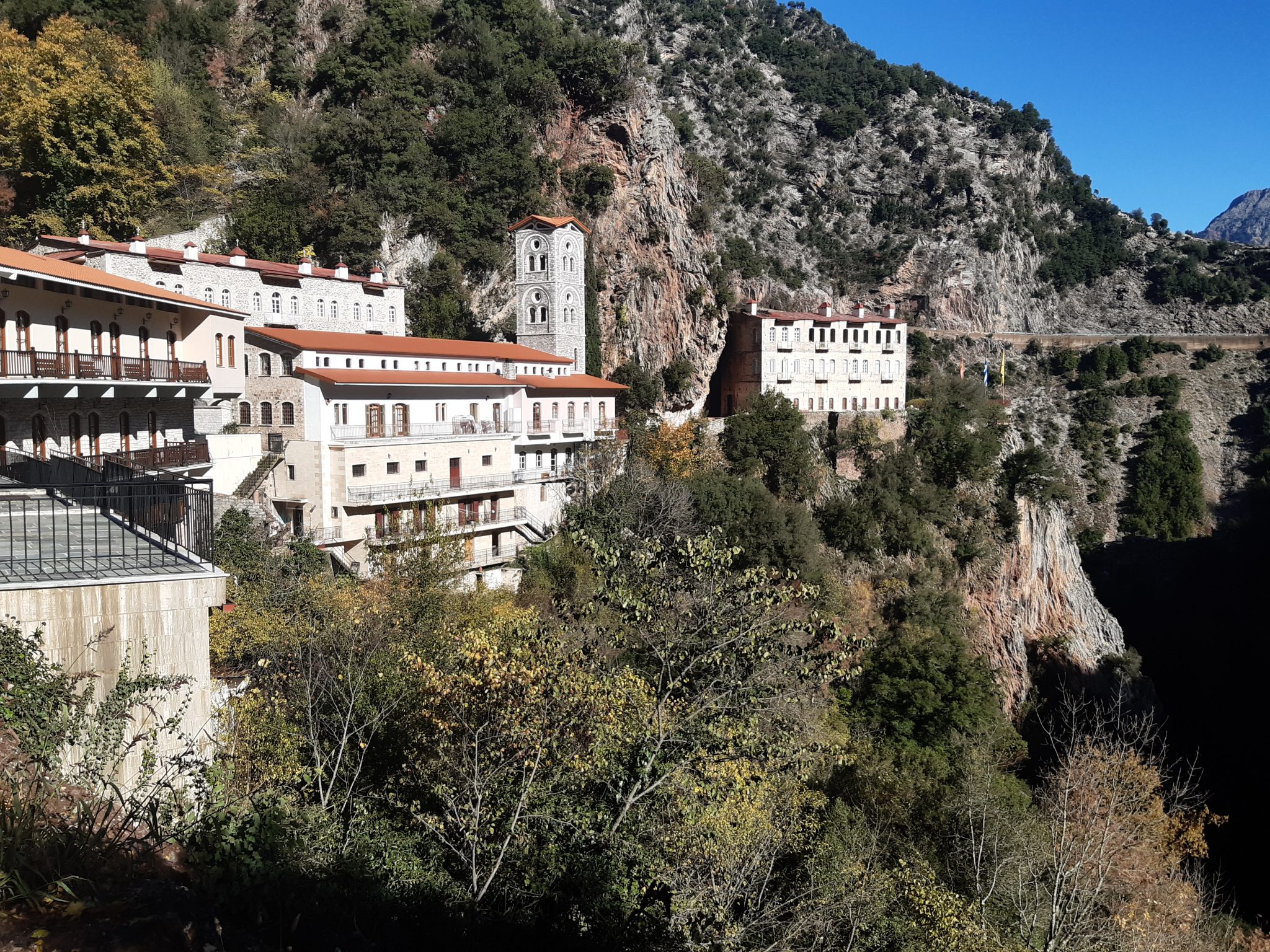 37. Ronda, Spain
Without a doubt, Ronda is one of the most unique places in Spain! The scenery is nothing short of breath-taking, with sheer cliffs that tower over the world and bridges that have been so carefully placed between.
This mountaintop town is unlike any other, and its dramatic location above the gorge makes for a glorious sight and experience. What's most striking, however, is the way the gorge separates the two halves of the town.
On one side, you step straight into the 15th Century, and on the other a taste of modernity. Take the time to explore the streets, try local cuisine, and take in the viewing points dotted across the bridge.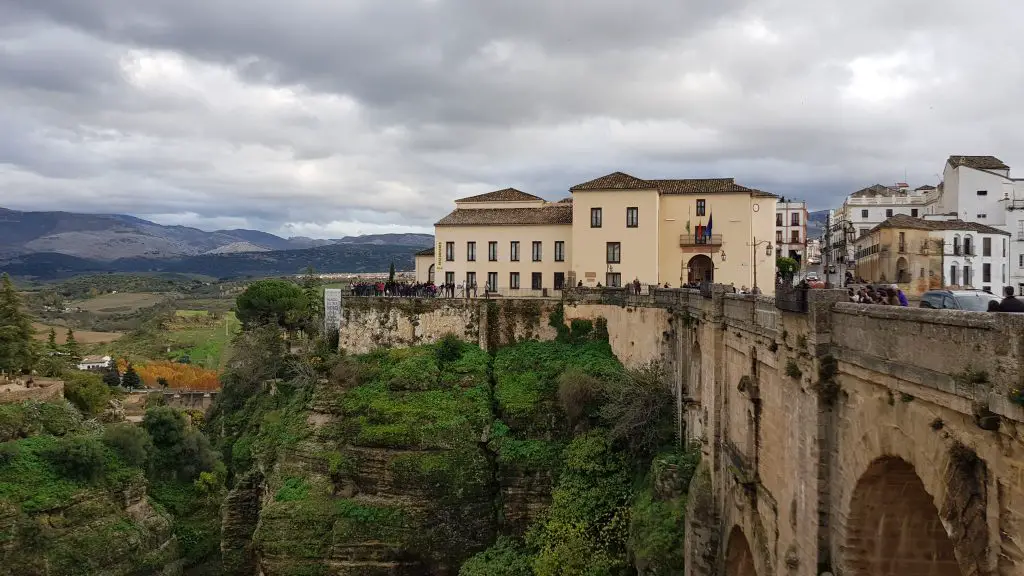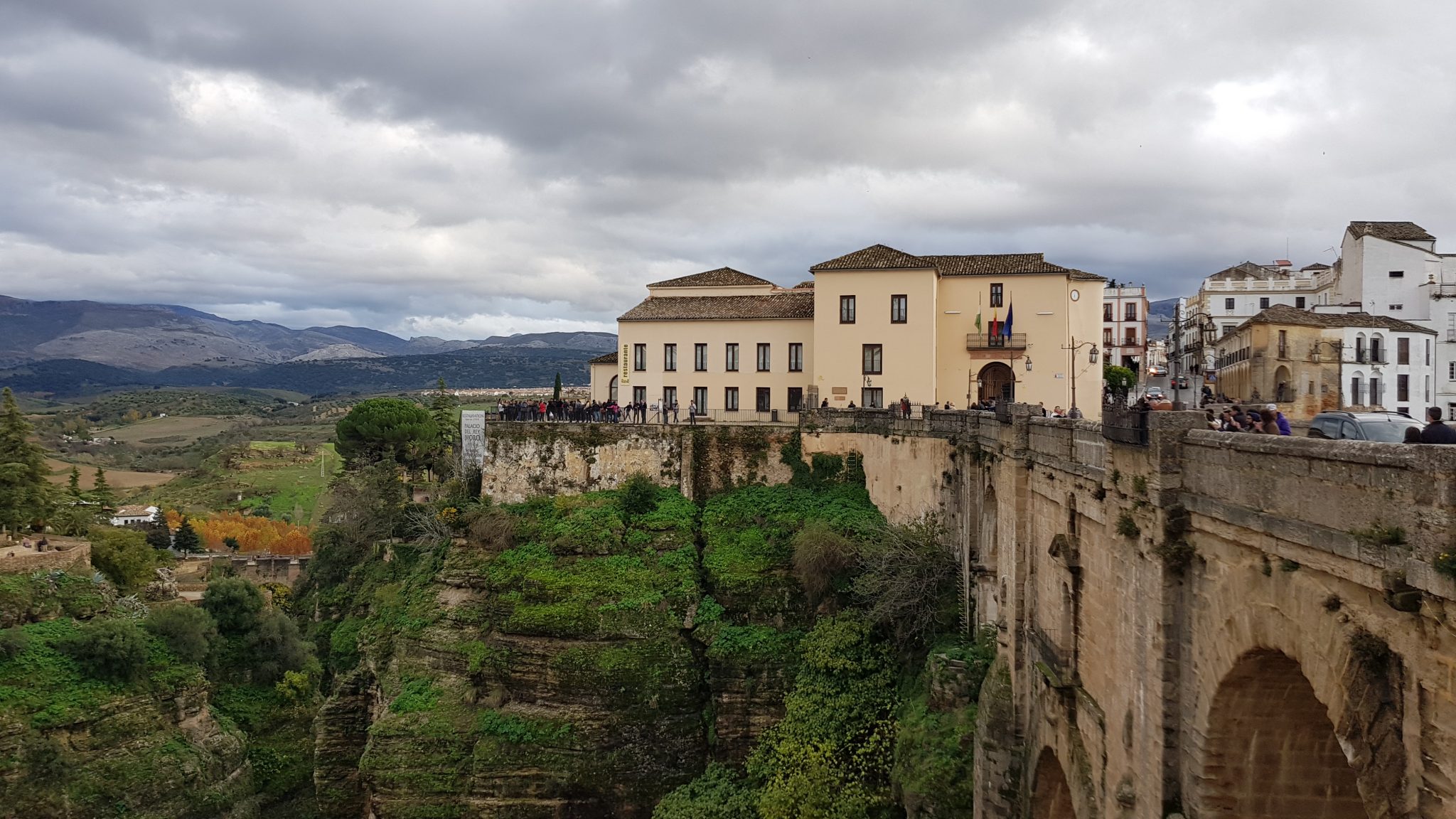 38. Manarola, Italy
A small town, but one with a large presence, you will find Manarola built into the cliffs that overlook the sea. It really is one of the most beautiful towns in Europe and a top please to visit in Italy.
With a population of fewer than 400 people, it is the second smallest Cinque Terre town in the region. It is blessed with plentiful grapevines that make sweet wine, perfect for sampling on warm afternoons.
Medieval artefacts are plenty here, rich with history and the ability to teach you more about the area. The local cuisine is exceptional, and the locals are exceedingly friendly, even speaking their own dialect; Manarolese.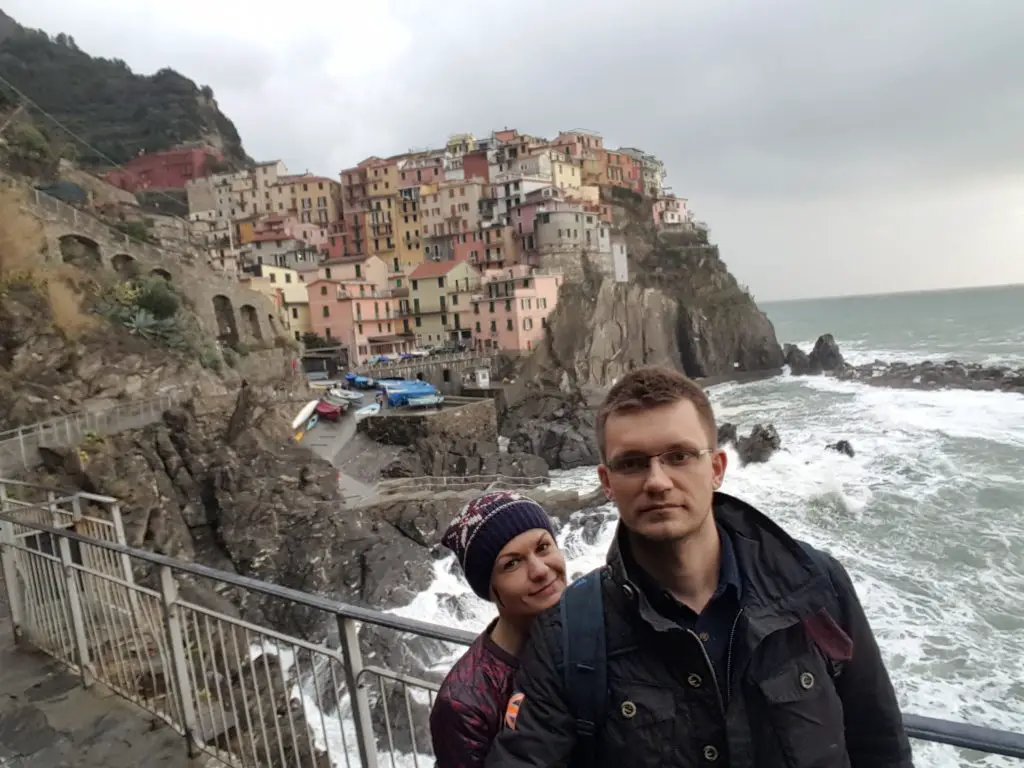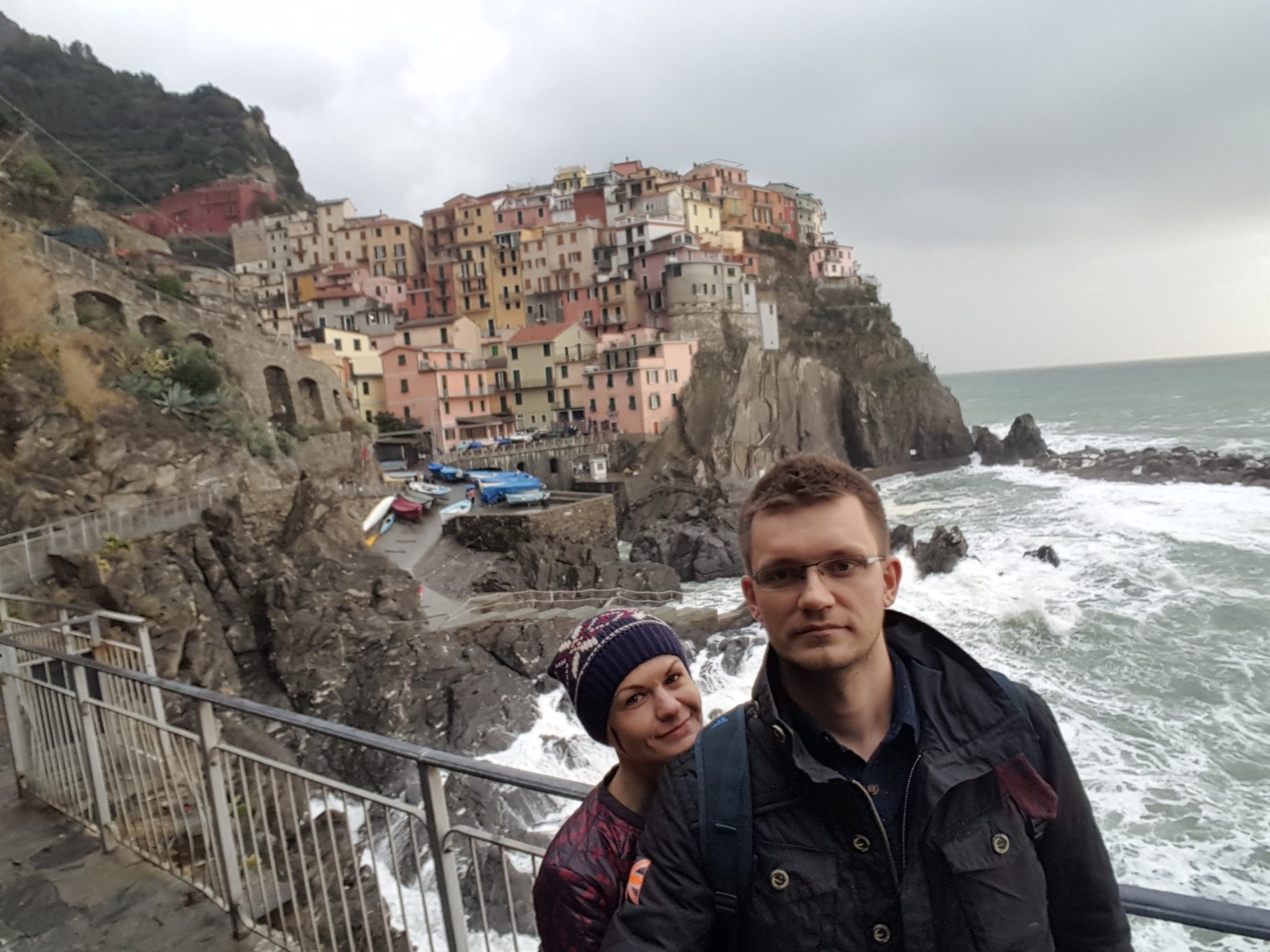 39. Porvoo, Finland
Recommended by Anjali from travelmelodies.com
The second oldest town in Finland, Porvoo is about 55 minutes away from the capital city of Helsinki. You can reach Porvoo from Helsinki by bus, car, or cruise.
With narrow cobbled streets, quaint cafes, colourful wooden houses, cute boutiques, tiny museums, and traditional red-ochre painted wooden houses by the Porvoo River (Porvoonjoki), Porvoo looks like a storybook town.
As you stroll the narrow lanes and streets of Porvoo, the town narrates the stories of its glorious past taking you back in time when it fought for freedom from Swedes, and Russians.
The best way to feel the medieval town is by wandering the streets taking in the timeless vibes, and sit at one of the sidewalk cafes with a cup of coffee and watch people pass by.
You can't visit Porvoo, and not taste Runeberg Cake, a yummy jam-filled pastry named after J.L. Runeberg, a national port of Finland who called Porvoo his home. Cafe Fanny is the best place to try one.
And, don't forget to bring back a pack or two of delicious chocolates from Porvoo's famous Brunberg Candy Factory Shop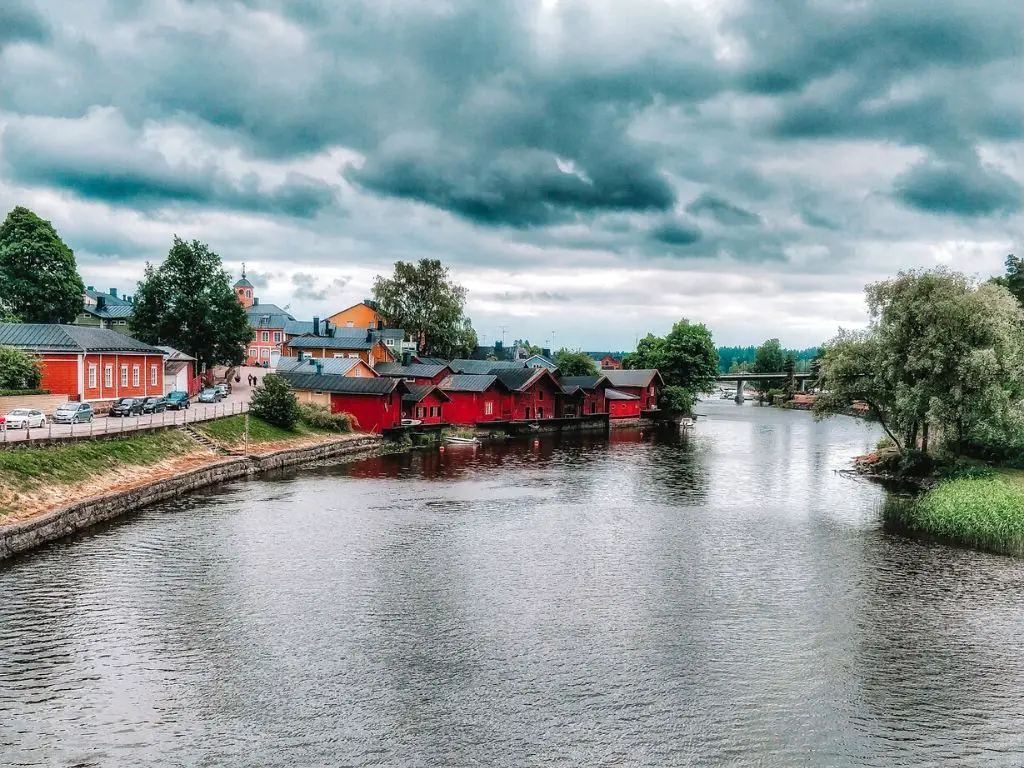 40. Grindavik, Iceland
Perched on the Southern Peninsula of Iceland, not far from the Golden Circle, this quiet fishing town is one of the few that have a harbour in the country.
The prime attraction here is The Blue Lagoon, a geothermal spa that offers you an experience unlike any other. A must-visit in Iceland!
Bath in the scenic outdoor waters and feel the cool air while your body is immersed in a pool of warmth. After, you might like to visit the lava rock pool or take an exhilarating hike over the storied peaks.
You can sample delicious local delicacies and freshly caught fish that you will never quite experience again.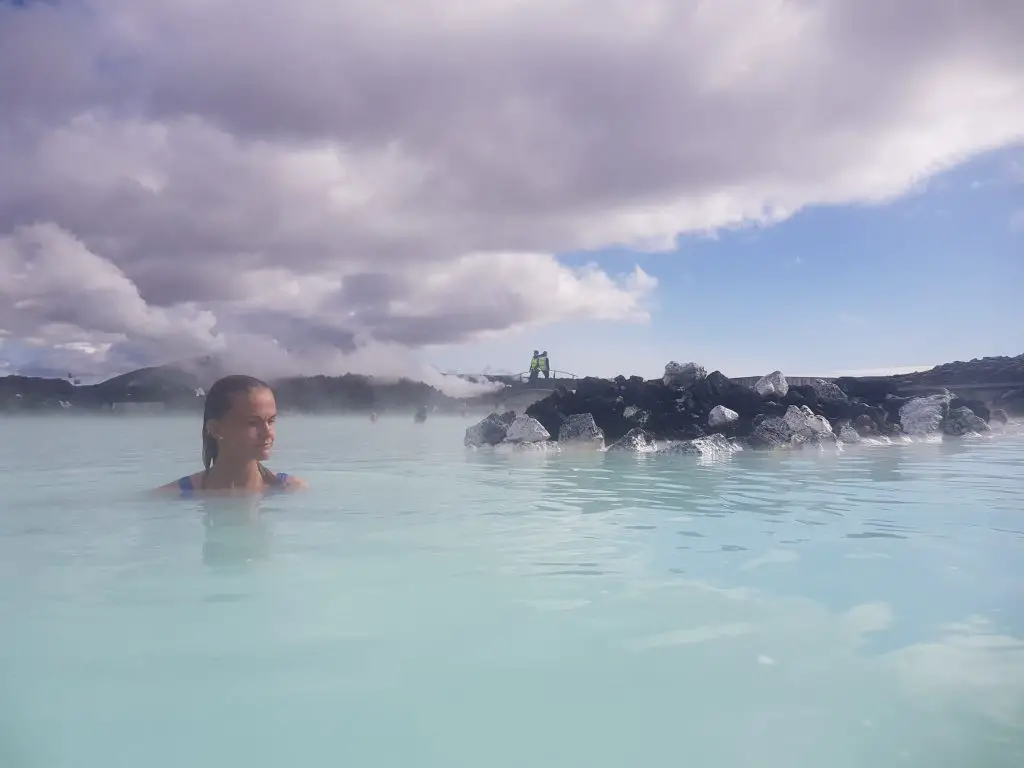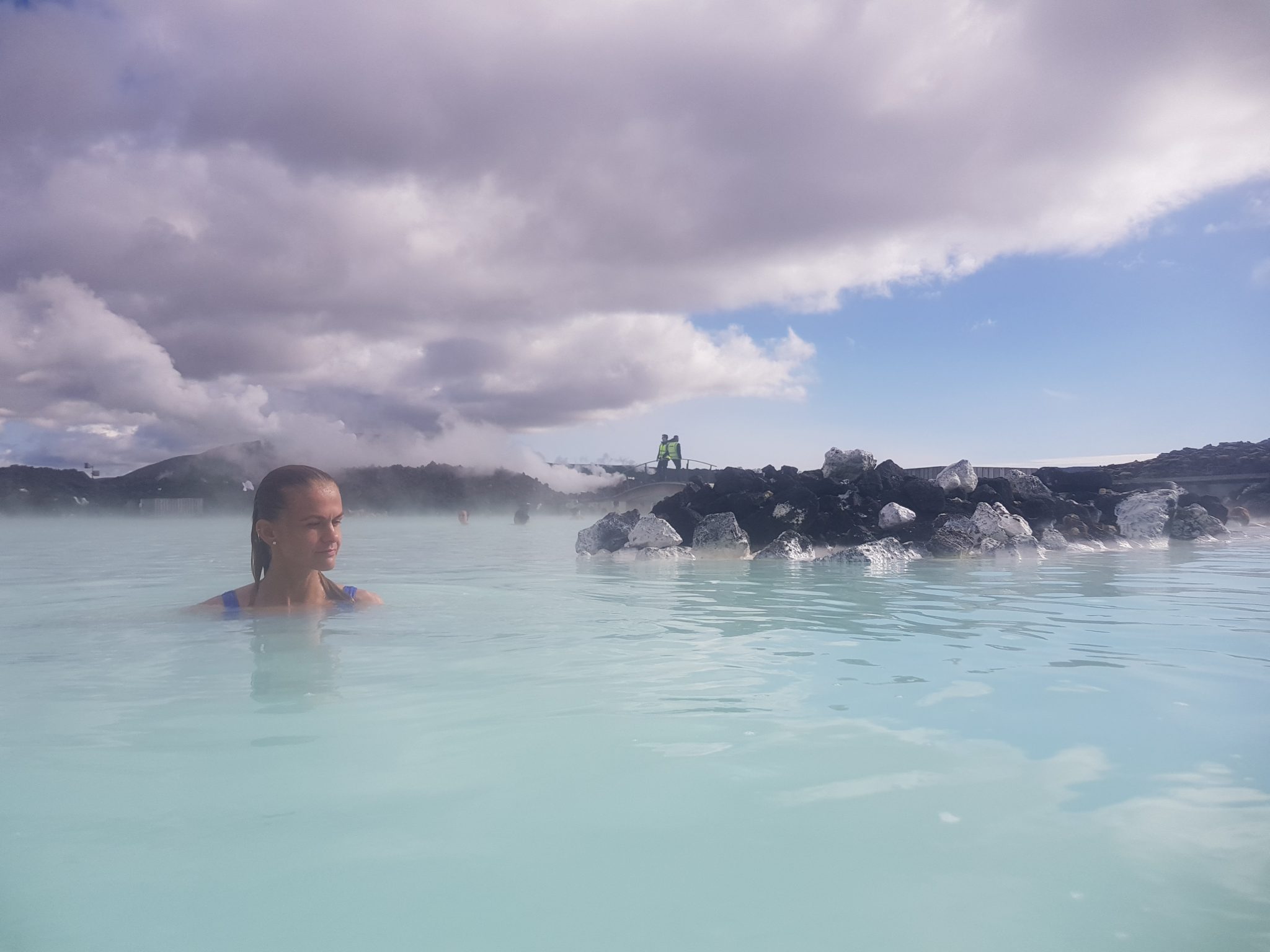 Love travelling in Europe?
Read our other articles related to this stunning continent: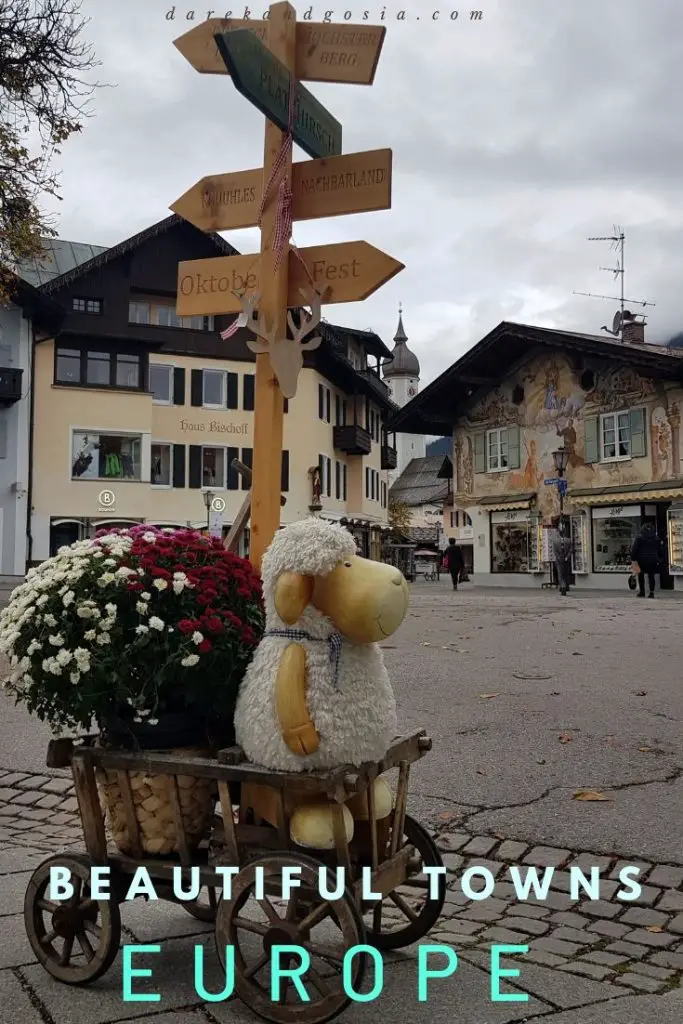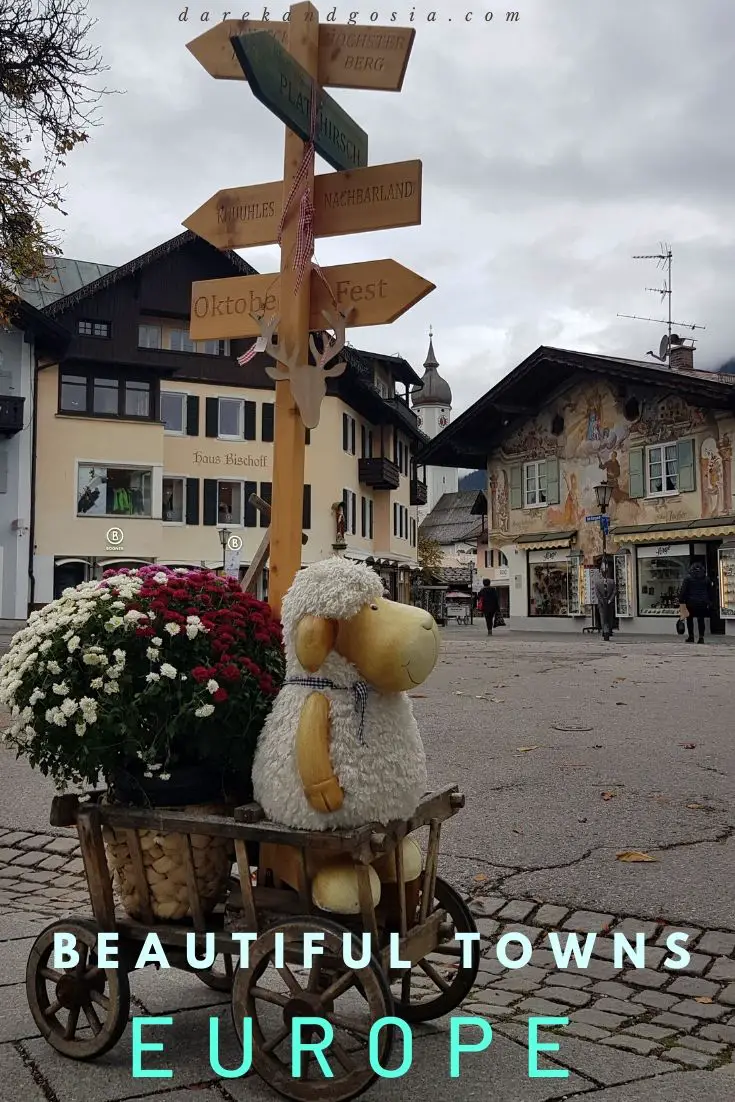 Articles you may like: