Pack your bags and set your sights on the stunning South of France! Bursting with charm and countless unforgettable sights, the southern regions of France offer the perfect blend of idyllic countryside, sun-kissed beaches, and vibrant cities.
Long celebrated as a dreamy holiday destination, the South of France truly has it all. Imagine dipping your toes into the golden sands along the coastline, sampling mouthwatering dishes in Nice, or soaking up the rich history and lively street culture in Marseille. This beautiful region never fails to captivate!
Of course, these are just a few of the gems tucked away in this dazzling region. From hidden nooks in the countryside to bustling city centers, you'll find plenty of other spots waiting to fill your heart with joy and your camera roll with envy-inducing snaps!
Fancy a springtime getaway? The South of France comes alive in a special way in May. Think of perfect weather, vibrant blooms, and fewer crowds. It's like having the best of France all to yourself!
If you're wondering where to begin your adventure, the first step could be deciding where to touch down. Nice and Marseille are popular choices, but there are smaller airports dotted across the region that might drop you closer to that quaint village or luxury resort on your must-visit list.
As the saying goes, a visit to the South of France is a never-ending feast. So, ready to treat yourself to this unforgettable banquet of experiences? It's high time to turn those daydreams into reality!
What are the regions of southern France?
This area of France is better referred to as Le Midi by the populous of the country. Within the south of France, there are two regions that make up the area. These are Provence-Alpes-Côte d'Azur, which lies to the east of the Rhone, and Languedoc Roussillon to the west of the Rhone.
Provence-Alpes-Côte d'Azur is known for its sunny weather, the French Riviera that runs along the Mediterranean Sea, and the extremely colourful countryside that can be found throughout the region. Provence is also the birthplace of three prominent and easily recognised dishes: salade Nicoise, bouillabaisse and ratatouille. Its capital city, Marseille, has approximately two million inhabitants and is the largest city in the region.
Languedoc Roussillon has been a strategic border for France since Roman times. There are still pieces of history that date back as far as that, too. Today, however, Languedoc Roussillon is better known for its stunning vineyards, which produce around a third of France's wines every year. Like Provence, the beaches of Languedoc Roussillon are very busy, thanks to the beauty of the Mediterranean shore.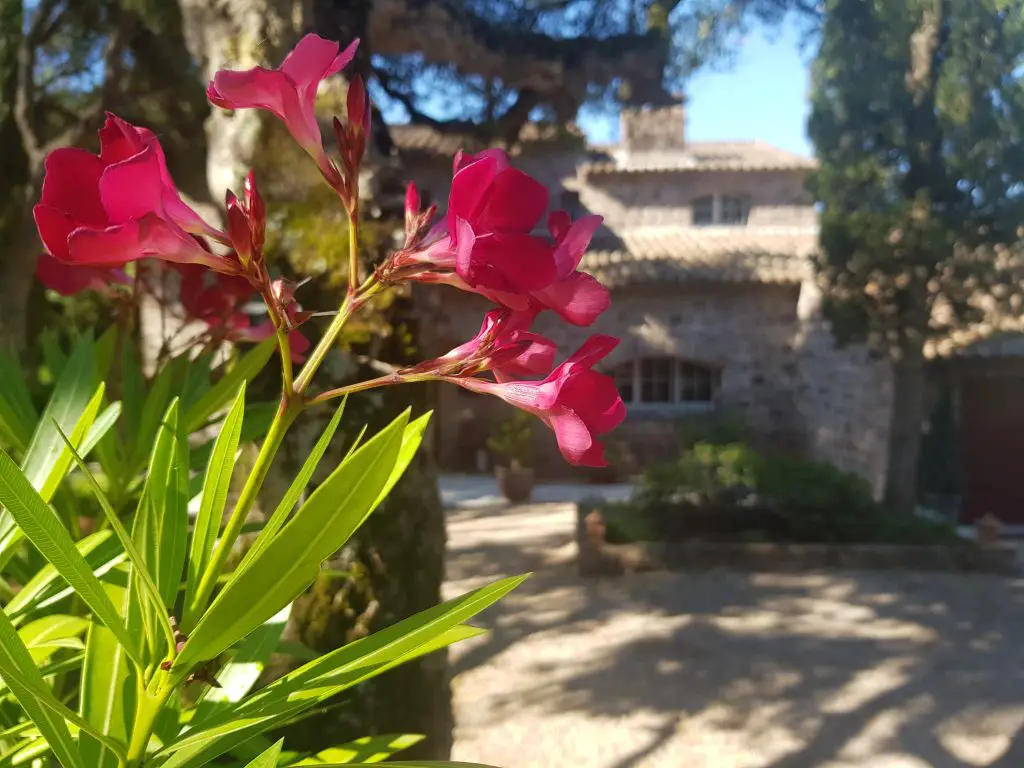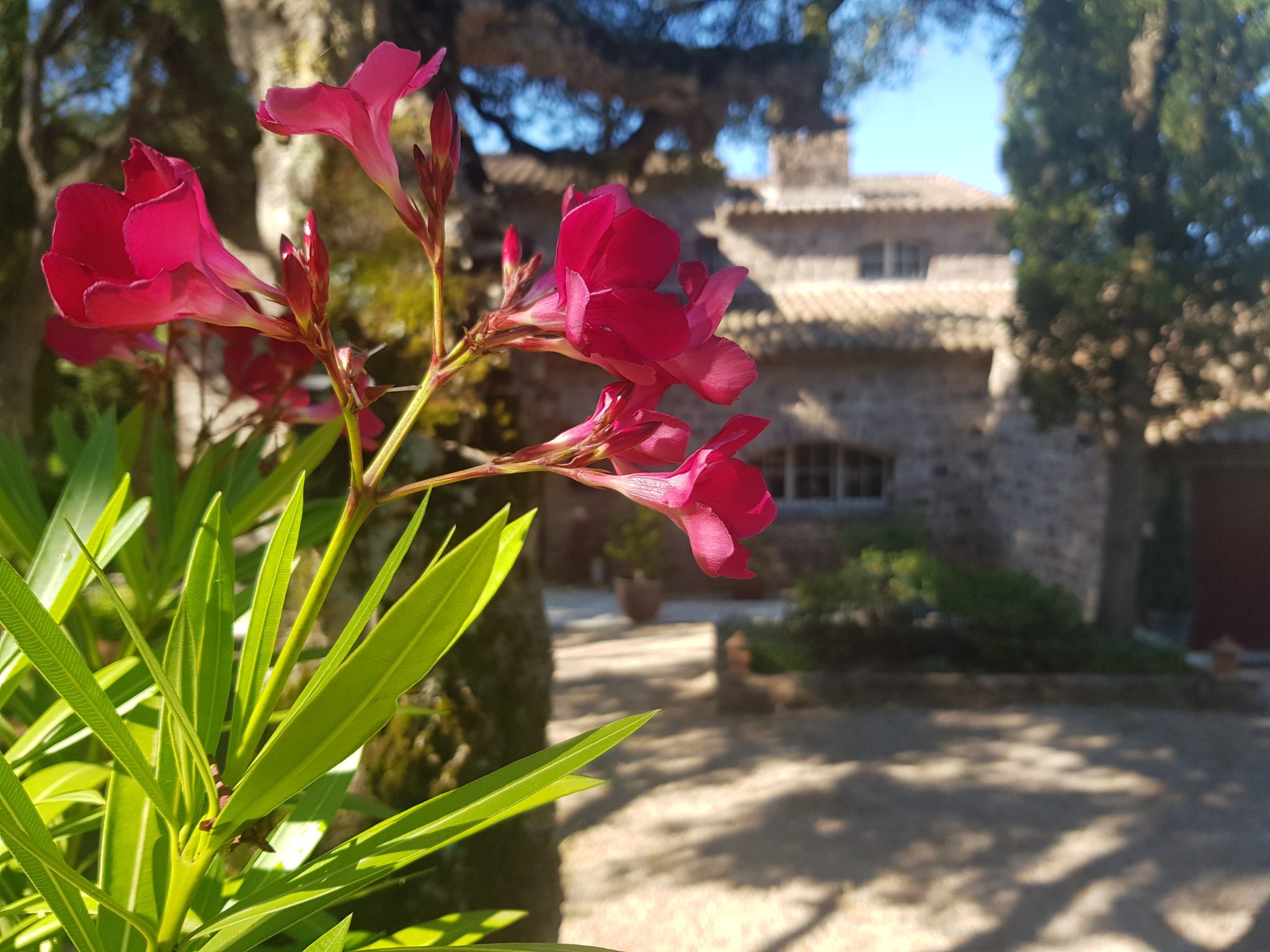 Where do you fly into for the south of France?
Nice Airport is the biggest airport within the south of France and is often the preferred airport for anyone coming from North America because of the direct flights to and from New York City. There are also flights for the UK, Ireland, Amsterdam, Germany, and plenty of other locations.
If for some reason, you happen to be flying from a location that doesn't transfer through to Nice Airport, there are still several other airports in the south of France that are suitable for visitors. These include Marseille Airport, Toulon-Hyeres Airport, Avignon Airport, and Nimes Airport, among others.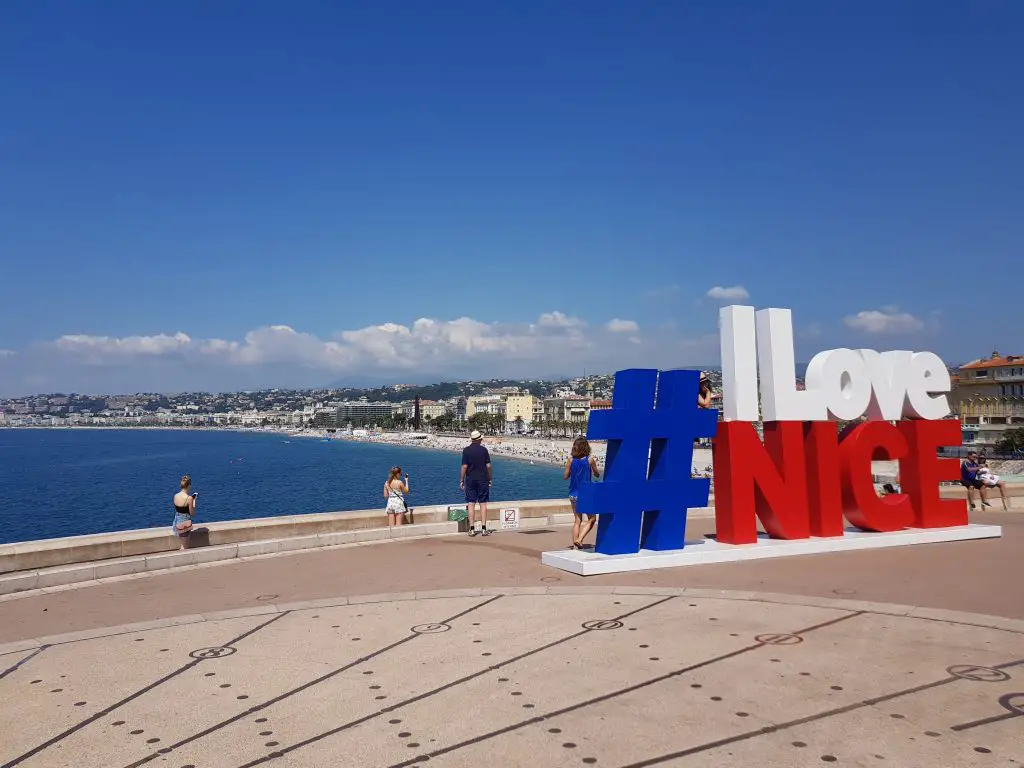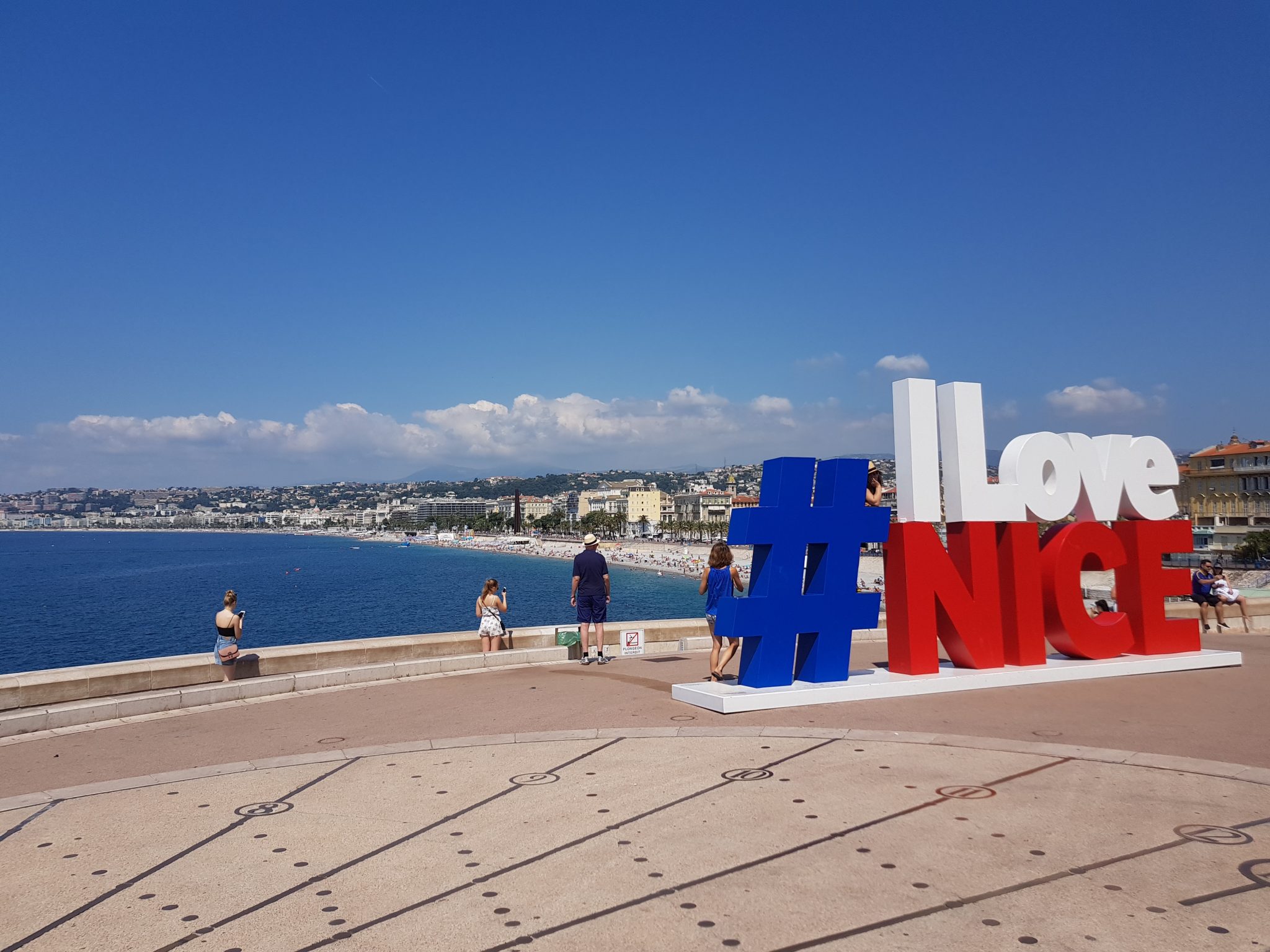 What is so special about the South of France?
There are many great places to go in the South of France! France, in general, is extremely easy to get to. The country shares its borders with several other nations, which makes Europe a popular destination, in itself. Because of the ability to country-hop and drive through Europe, many tourists spend an extraordinary amount of time going on holidays there.
What makes France so special is its links to the Eurostar and the Eurotunnel, as well as the many ferry and airline companies that cater the area. But that's not all! It's completely possible to drive to France or even take a cross-country coach. It all depends on where you're coming from, but for the UK, you can drive down to a ferry port and load your vehicle onto the boat.
One of the top reasons people holiday in the south of France is the weather. Along the Cote d'Azur, in particular, the bright skies and clear waters are very tempting. Even those who live in France are known to migrate towards the south during the summer. The weather is the perfect climate for a decent summer vacation.
But the easy access to the south of France and the great weather shouldn't be the only reasons you take the time to visit. The people of France have a reputation for preserving their heritage where possible. As such, France is loaded with historical sites, including castles and art. For example, the city of Avignon, which used to be the centre of western Christendom during the middle ages, has the Palace of the Popes (now protected by UNESCO).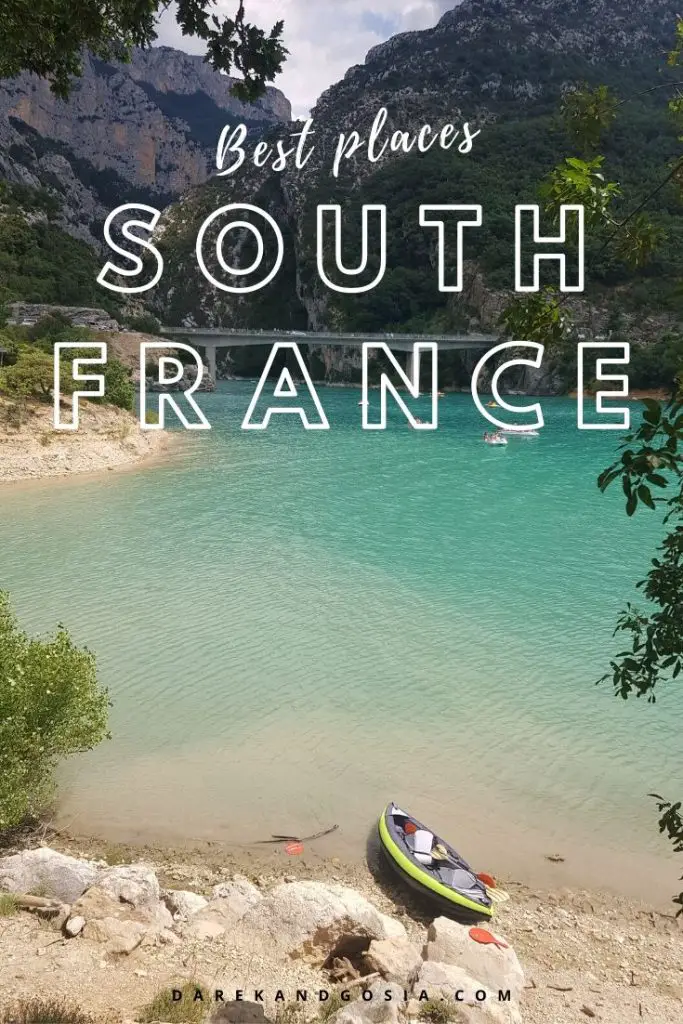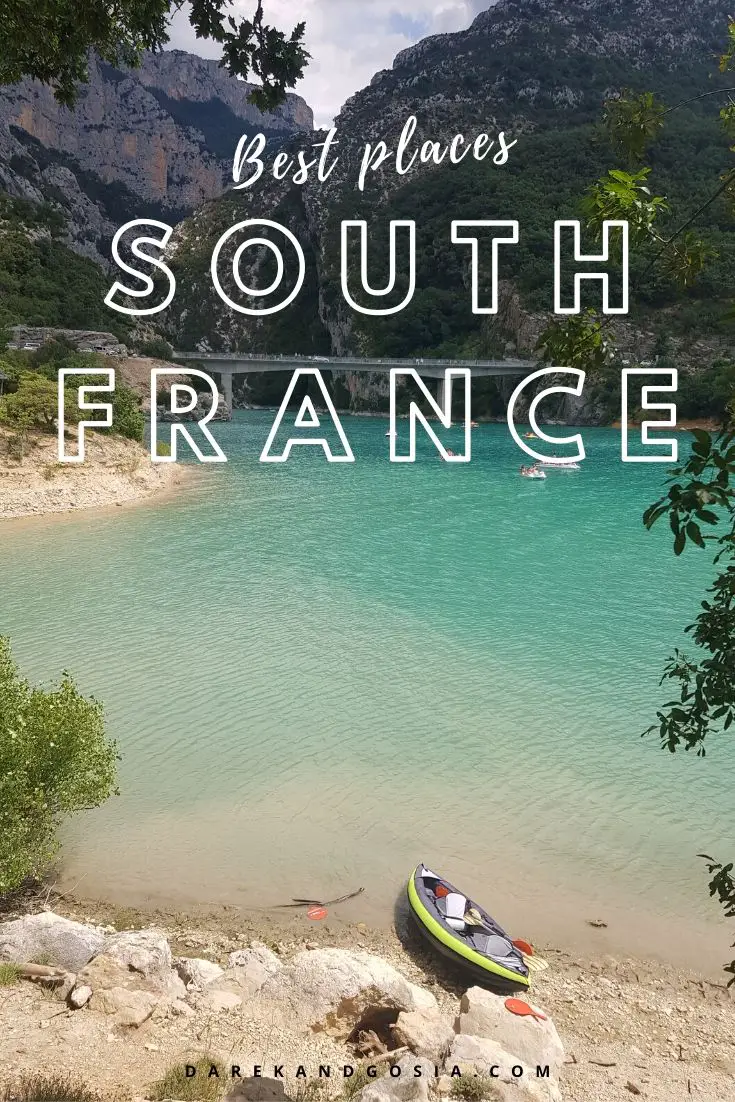 Best places to visit south of France:
1. St. Tropez
Best places to visit in Southern France? The south of France is home to some of the most beautiful towns in Europe – and St. Tropez is definitely one of them!
A town that sits on the French Riviera, St. Tropez has a population of fewer than 5000 people. Once upon a time, the town was a simple fishing village. As such, one of the best things you could do is walk down the Vieux Port at the heart of the area; it's one of the most popular places to go.
Take a guided boat tour and get a local's insight into the best places to visit during your stay.
If you are looking for the most famous places to visit in the south of France, then St. Tropez must be on top of the list!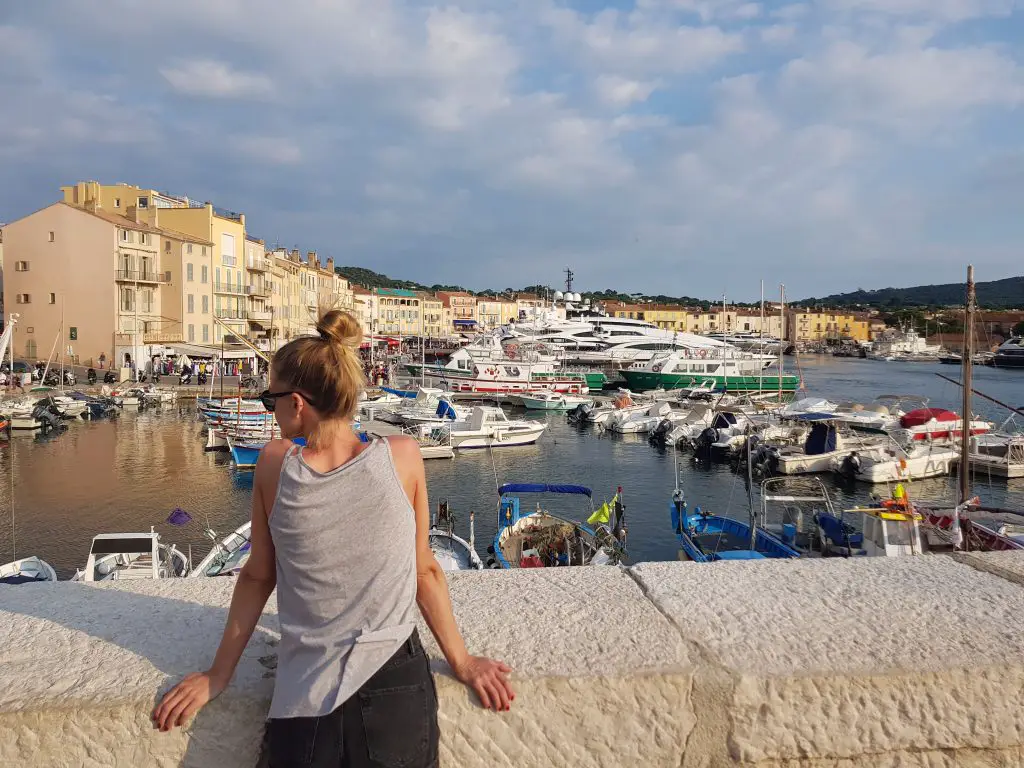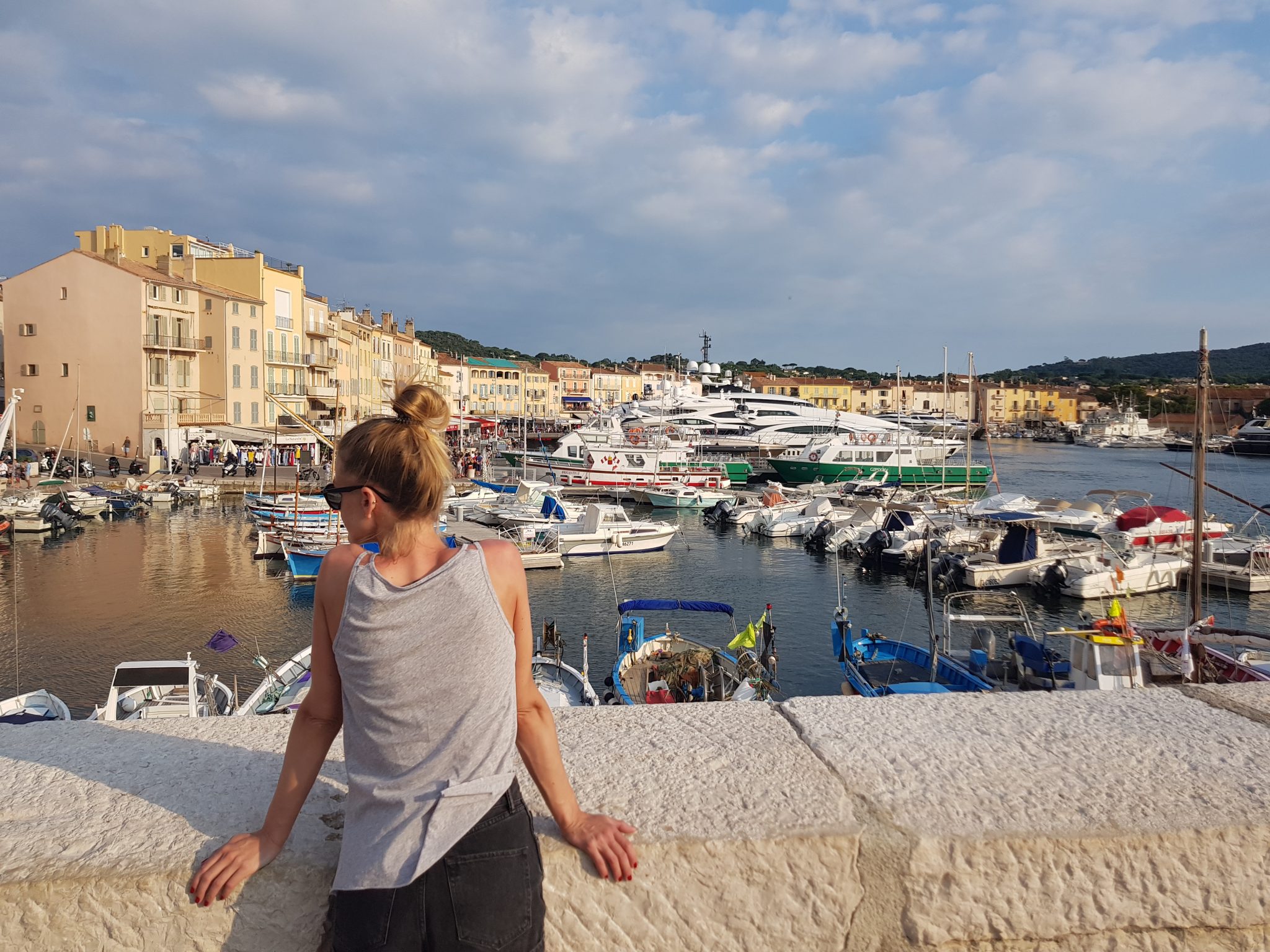 2. Chamonix
Recommended by Coni from experiencingtheglobe.com
South of France must see? If you enjoy winter sports, I'm sure Chamonix is already on your bucket list. This alpine city became a widely known destination when it hosted the first Winter Olympics back in 1924. Since then, it attracts snowboarders and skiers looking for great pistes and climbers in the summertime. But even if these sports are not your thing, Chamonix should still make it to your list.
You'll have the opportunity to see the stunning Mont Blanc from "the top of Europe" – a viewpoint up in Aiguille du Midi. A cable car gets you to 3842 meters, where you'll have a 360° view of the French, Swiss and Italian Alps. You can 'step into the void', a glass cage over a 1000 m precipice. And you have the option to ride on a gondola lift over the Glacier du Géant to the Pointe Helbronner in Italy, for views on a different perspective of Monte Bianco.
The northern slopes of the Mont Blanc massif are reachable via the Montenvers train, which will get you to the beginning of the trail down to Mer de Glace, France's largest glacier.
Chamonix also offers fine dining and shopping, so there's something for everyone –whether you are outdoorsy or if you prefer a fancier trip.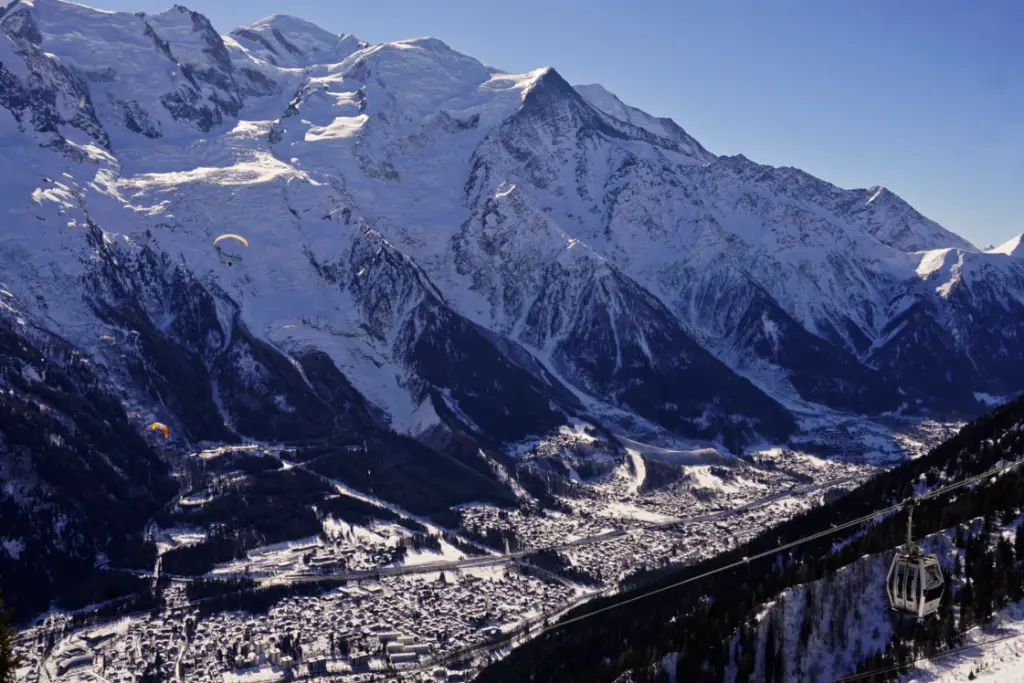 3. Nice
Best places in South France? We wouldn't forget to shout out Nice as one of the best places to visit in the south of France – I guess, you wouldn't either, right? 🙂
Take a stroll along the seven miles that make up one of the most famous roads in France, the Promenade des Anglais. This road starts at Nice's Airport in the west and travels all the way around the Baie des Anges to the castle in the east.
If you'd prefer a more relaxing evening, unwind with Nice's yearly Jazz Festival that takes place every July or visit the numerous jazz clubs across the city.
Make sure you spend at least one day in Nice as it really is one of the most beautiful places in southern France and one of the best weekend getaways in Europe!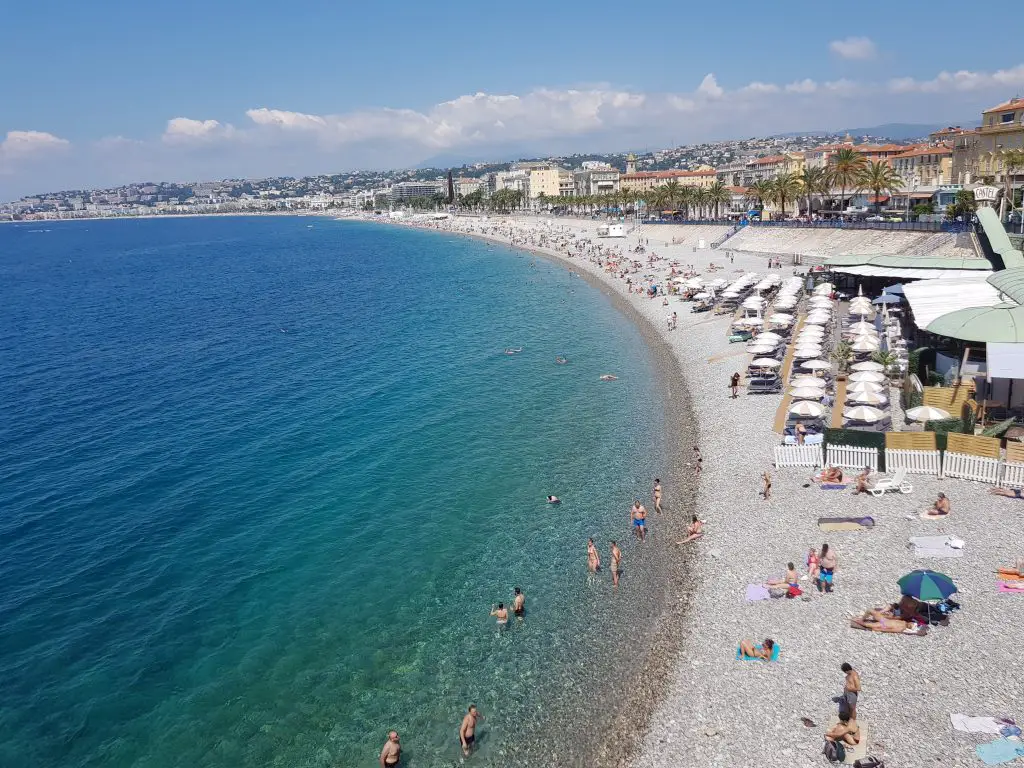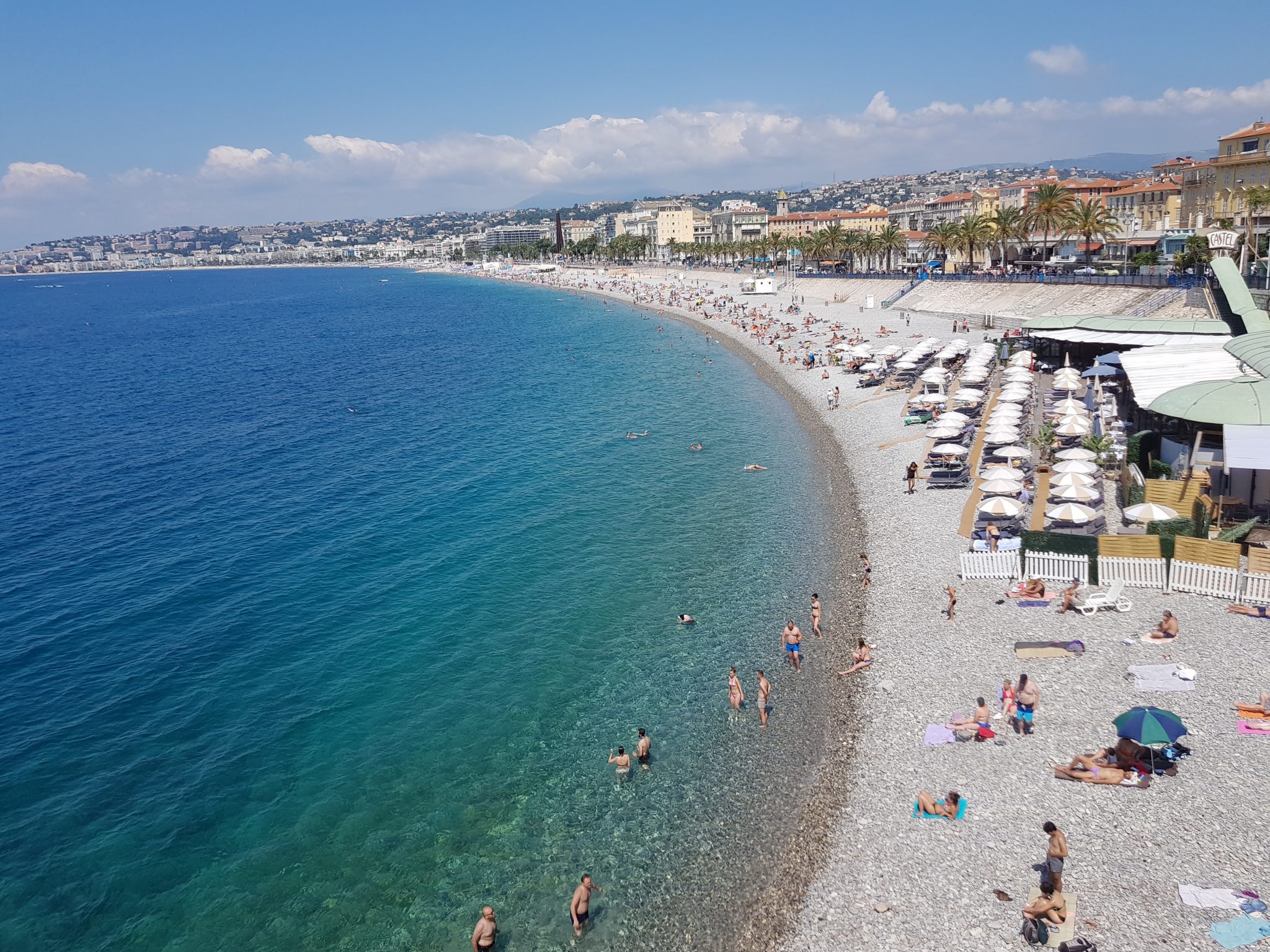 4. Monaco
Recommended by Nick from thedanishnomads.com
Best places to go in Southern France? Monaco is one of the smallest countries in the world. In fact, it's only beaten to that title by the Vatican. Size isn't everything, though, and what the country lacks in that department it easily makes up for in glamour!
Monaco has become famous thanks to luxury yachts, celebrities, movies, and Formula 1. It's one of those places where you walk around, and you almost can't believe what you're seeing. It feels like every second car is a Ferrari, a Lamborghini or something even more exotic, and this adds a particularly extravagant atmosphere to the place. That's especially true for the casino, where you'll instantly feel like James Bond when you enter. Once it accounted for half the BNP of the whole country, but today the value is less than 1%. Monaco now survives primarily on tourism and of course tax evasive companies and sports stars.
You may think all this means that only the rich and the famous are welcome, but that's not true. Anyone can have a good time there, and there's actually plenty of things to see and do for regular people. Admission to the casino is free of charge, the private car collection of the Prince is open for the public, and you can walk right up to any of the luxury yachts in the famous "Port Hercules" harbour. Just to name a few.
You'll be happy to learn that the tiny size of the country means you can easily see everything in a single day. That's just super convenient, and it means it won't be too expensive to visit. Nice is just 45 minutes away, on a scenic train ride, so you can even base yourself there and save money on accommodation! Don't know what to do? Here's our itinerary for spending just one day in Monaco.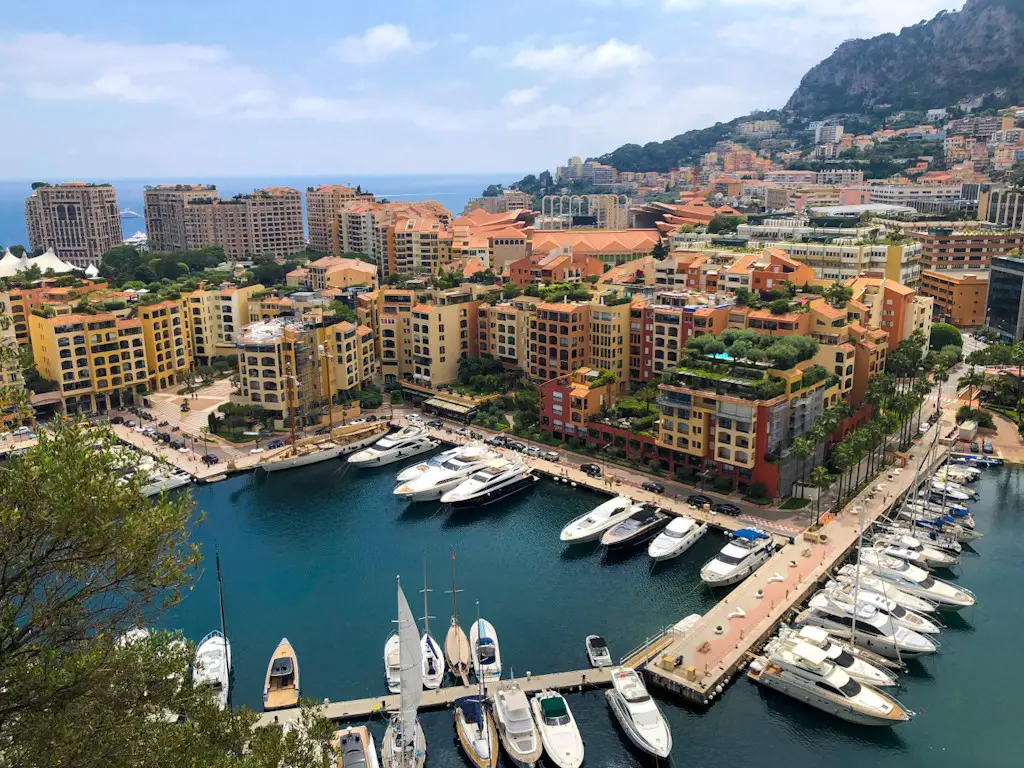 5. Calanque d'En-Vau
Recommended by Lisa from culturalfoodies.com
Best places to visit South France? While visiting the South of France, our highlight was hiking and swimming in Calanques National Park. Located in Cassis, just outside of Marseille, this national park is free of charge and will offer some of the most stunning turquoise blues you've ever laid your eyes upon.
A calanque is a walled inlet, typically formed out of limestone or dolomite, found in the Mediterranean. The most well-known calanques in this area are Calanque Port Pin and Calanque d'en Vau. The trail is moderate with some steep inclines and will take around 1 – 1.5 hours each way. Especially during the summertime, this trail can get very crowded, so I recommend leaving early (prior to 7am) if you want a bit of peace to yourself before the crowds layer in.
Be sure to pack all food and water, as there are no concessions inside the park. Please also pack your trash out with you; this is a pristine national park and you won't find any receptacles for rubbish. Once you reach the top, the views are magnificent! It gets even better after the views because this hike concludes with a swimming inlet in some of the clearest water I've seen in my entire world travels.
For more information on how to access this trail and tips for visiting, visit the Calanque d'En Vau guide.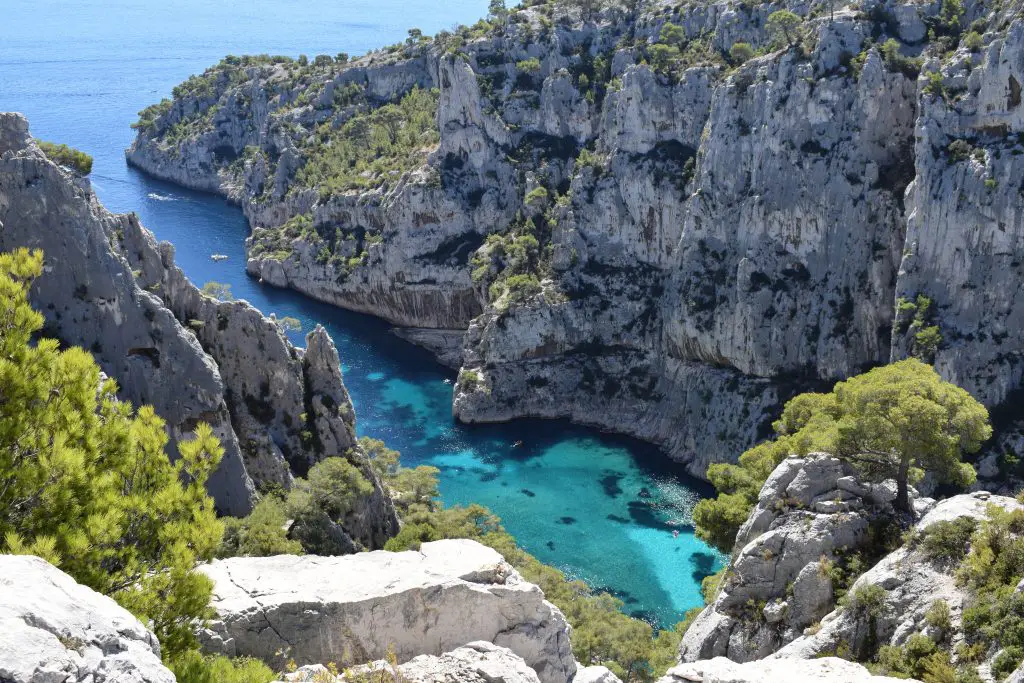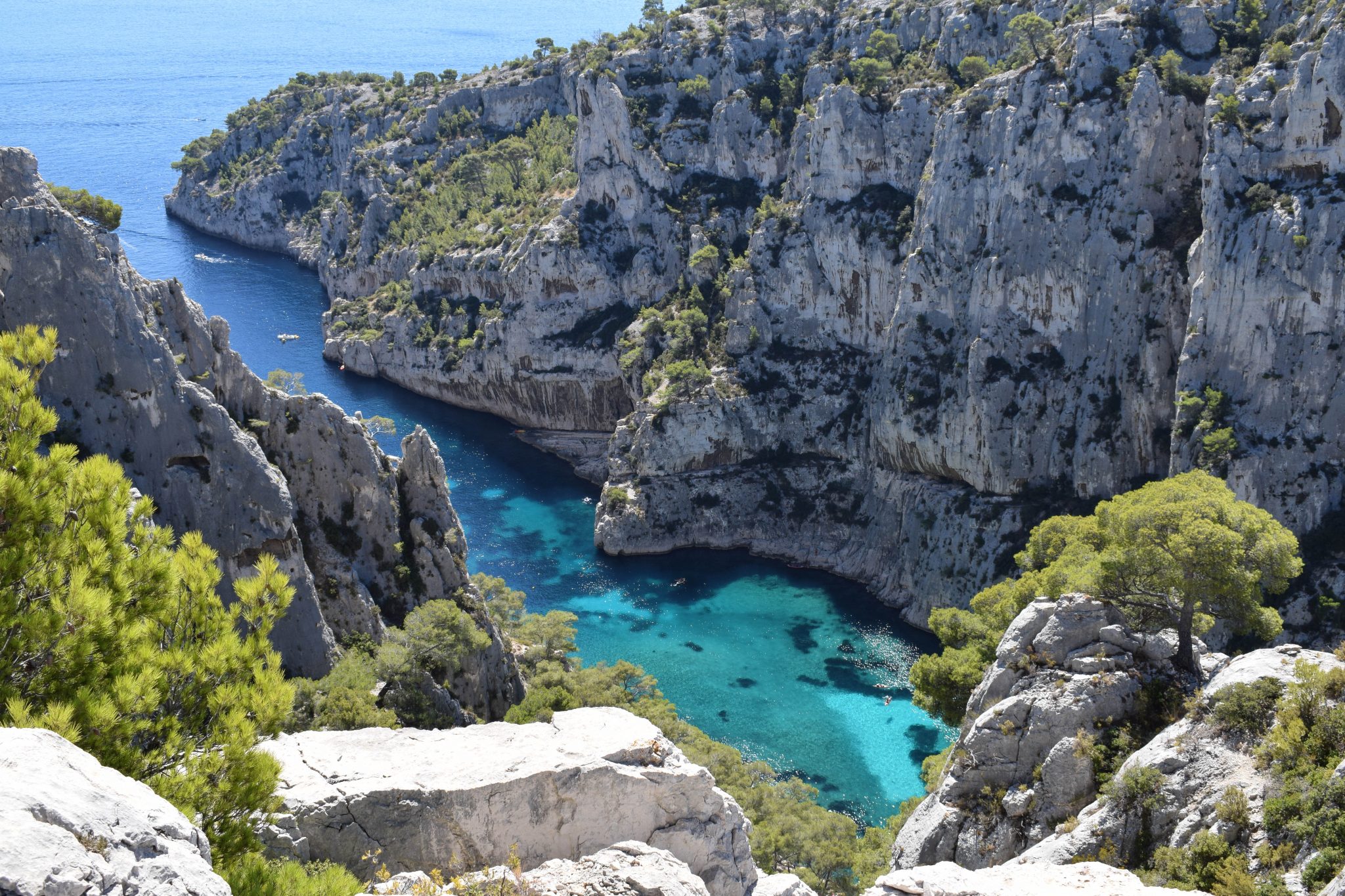 6. Toulouse
Recommended by Pauline from beelovedcity.com
Must see in South France? If you are looking for a beautiful city in South West France, Toulouse will be your heaven!
Nicknamed the Pink City ("La ville Rose"), Toulouse is particularly well known for its pink bricks and roofs! The centrepiece of the Occitan culture in France, you will find many elements of the Occitan history and language in Toulouse.
Although it is one of the biggest cities in France, the city centre is quite small which makes it very easy to navigate.
When you get there, head to the Capitole. This is the main square. From there you can wander along beautiful streets of St George, Carmes and Esquirol before heading to La Daurade. La Daurade is a wonderful place to have a picnic or a drink on the river Garonne banks. You will get a wonderful view of the river and the duomo of St Cyprien. It's also a very nice place to enjoy the sunset (that is, of course, always pink as well!)
From there you can walk to St Pierre or St Cyprien for a drink in the evening. This historical quarter is home to the museum Les Abattoirs and some of the original Roman walls and doors.
If you are looking for a bit of greenery, you should go to either Compans Caffarelli and its Japanese garden or the "Jardins des Plantes" in Carmes.
Toulouse is one of the most underrated cities in France and yet such a beautiful city! There are many things to do in Toulouse, it's very lively! And of course, as any place in the south of France, it's almost always sunny! This really is one of the top places to go in South France.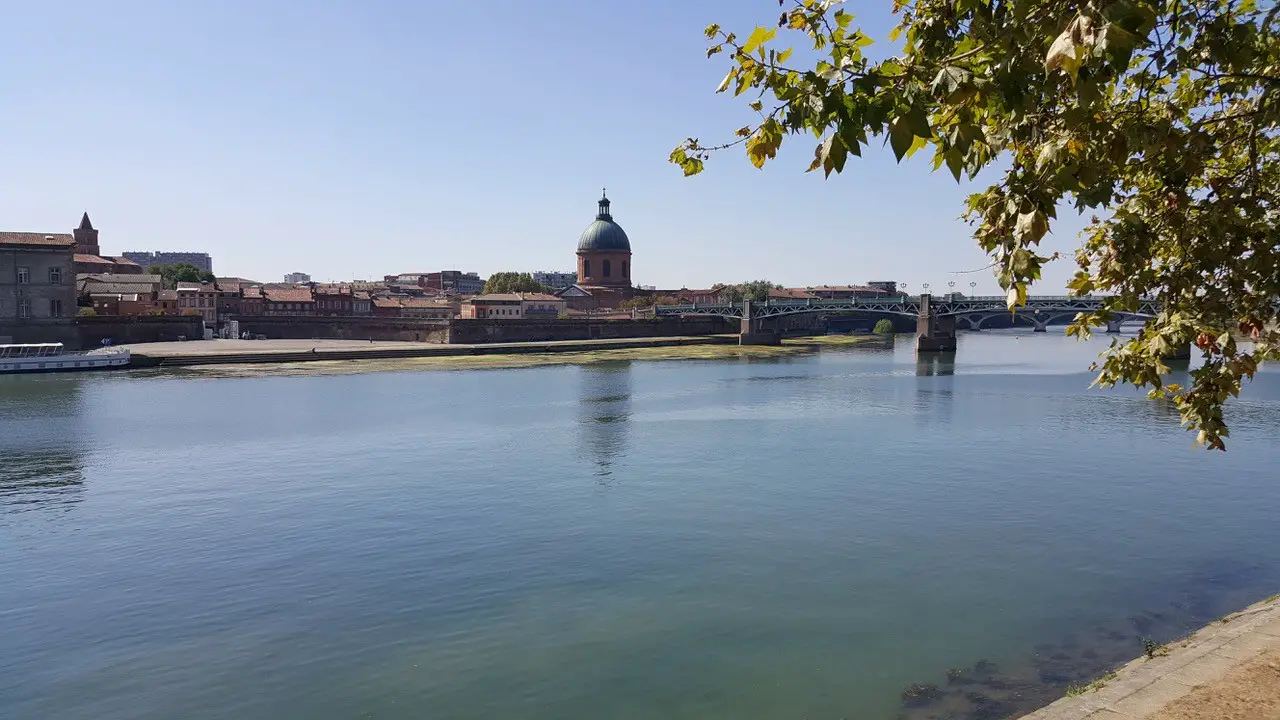 7. Gorges du Verdon
Is Verdon Gorge the best place to visit in the south of France? Yes, it's possibly one of the prettiest and most unique places to visit in the whole of France. In fact, this is one of the most stunning natural wonders in Europe and it should be added to any travel bucket list!
Thanks to its proximity to the French Riviera, Gorges du Verdon is popular with tourists from all over the world.
The area has an amazing history, with the cliffs that exist having been formed from millions of years of compressing seashells and coral on the seafloor to create today's limestone rock. The name of the area comes from the colour of the waters, which are a gorgeous blue-green tone.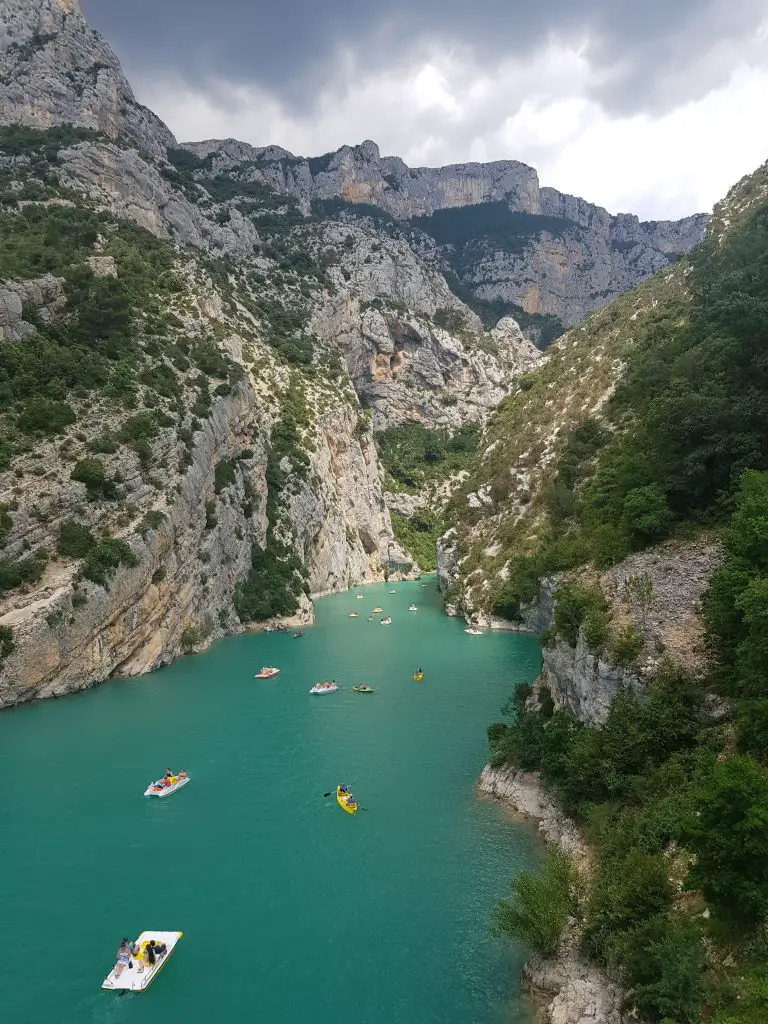 8. Bordeaux
Recommended by Kieren from gotmybackpack.com
What are the best Southern France cities to visit? Bordeaux is well known as a French city break destination, but it is increasingly being visited by backpackers and Interrailers in France thanks to the extensive rail network which connects it with Paris in under two hours.
The city is best known for its great wine which has been a huge influence on the city. The streets are lined with wine bars, wine shops and a wine museum. If that was not enough, you can get out of the city and visit some of the vineyards themselves along with the beautiful chateaux that accompany them.
Bordeaux's major landmark is the Place de la Bourse (pictured), an elegant square that is home to the worlds biggest reflective water pool which acts as an enormous mirror. The city has made a name for itself in the architecture world and has been recognised as a UNESCO heritage site. From the medieval clock tower to the Neoclassical Grand Theatre, there is plenty of interesting designs to look out for.
With a raft of Michelin star restaurants, Bordeaux is also a foodie hotspot but for those not so accustomed to Michelin star dining, its cannelés are unmissable. A canelé is a pastry with a caramelised outside and a soft texture inside that can be found at vendors throughout the city.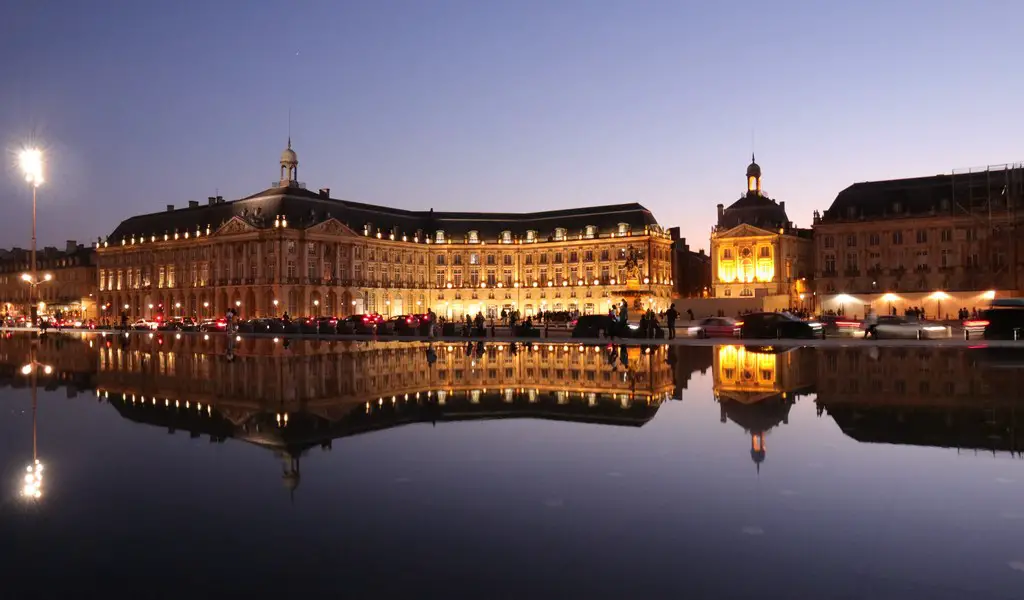 9. Marseille
Recommended by Brittany from bucketlistbri.com
Of all the must-see places in southern France, Marseille deserves its spot at the top of the list. As the capital of the Bouches-du-Rhône department, Marseille sits just east of the famous French Riviera and is just 30 minutes away from the endearing city of Aix-en-Provence.
Marseille boasts a rich history; it was founded over 2,500 years ago and is best known for its hearty spirit, architecture, historic heritage, diverse culture, southern French accent (which evolved from the Provencal maritime dialect), and for being one of the busiest port cities and trade routes of the Mediterranean Sea. (And of course its famous soap – Savon de Marseille!)
Of all the things to do in Marseille, a must for first-timers is to simply explore the charming seaside Vieux Port (Old Port) where elderly gents drink traditional pastis on the bar terraces while fishermen unload their day's catch from the swaying boats in the bay. The city also fascinates history buffs and attracts many tourists to marvel at its stunning white basilica that affords panoramic city views (Basilique de Notre Dame de la Garde).
For nature lovers, the Mediterranean Sea is at your fingertips with its beautiful beaches and Calanques, which are rocky limestone islets that form crystal clear pools where the land meets the sea. With its rich history, food, nature, and diverse culture, Marseille is no doubt one of the most stunning places to visit in southern France.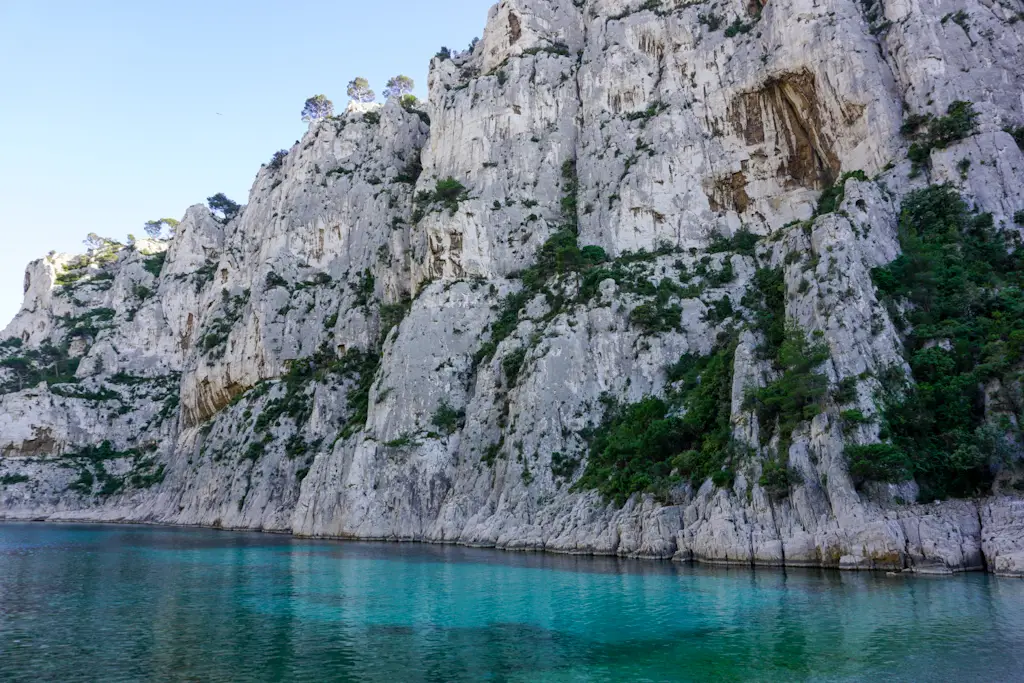 10. Bourg d'Oisans
Recommended by Clare from epicroadrides.com
Best places to go in South of France? Bourg d'Oisans is a small village in the heart of the French Alps. It's situated between the bigger towns of Grenoble and Briançon in the south of France.
Bourg d'Oisans is a classic small French town, with a little high street full of independent shops, and pretty bunting strung between the shops. But what makes it special is its position, surrounded by high jagged peaks and at the bottom of road cycling's most famous climb: Alpe d'Huez.
For three months each summer, Bourg-d'Oisans becomes the most important tourist resort in France's Isère region. Cyclists from countries around the world base themselves here to ride the iconic Tour de France mountain passes. Of course, the circus of the Tour de France itself often passes through in June/July.
The beauty of the area has been recognised by the creation of the 700 ha protected natural area of Le Lauvitel (a third of which is in the Ecrins Natural Park). As well as cyclists, outdoor lovers head to Bourg d'Oisans for activities such as hiking, climbing, horse riding, fishing and canoeing.
There are some beautiful lakes in the area – the ones at the top of the Alpe d'Huez climb stick out in our mind and are a fantastic focal point for a walk in the area.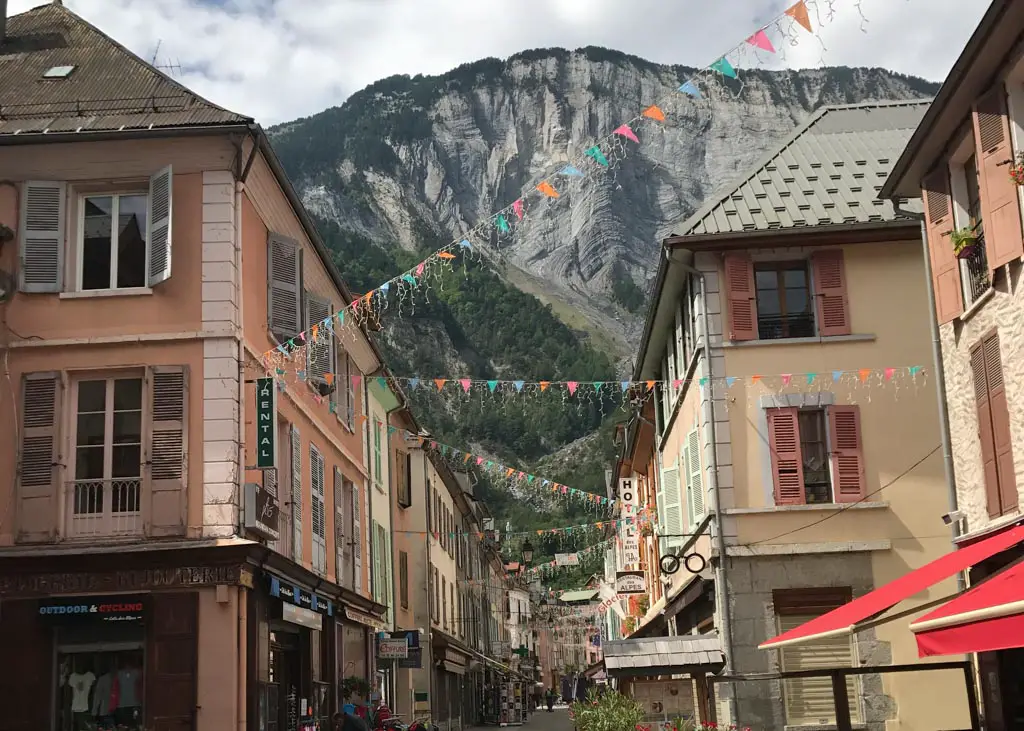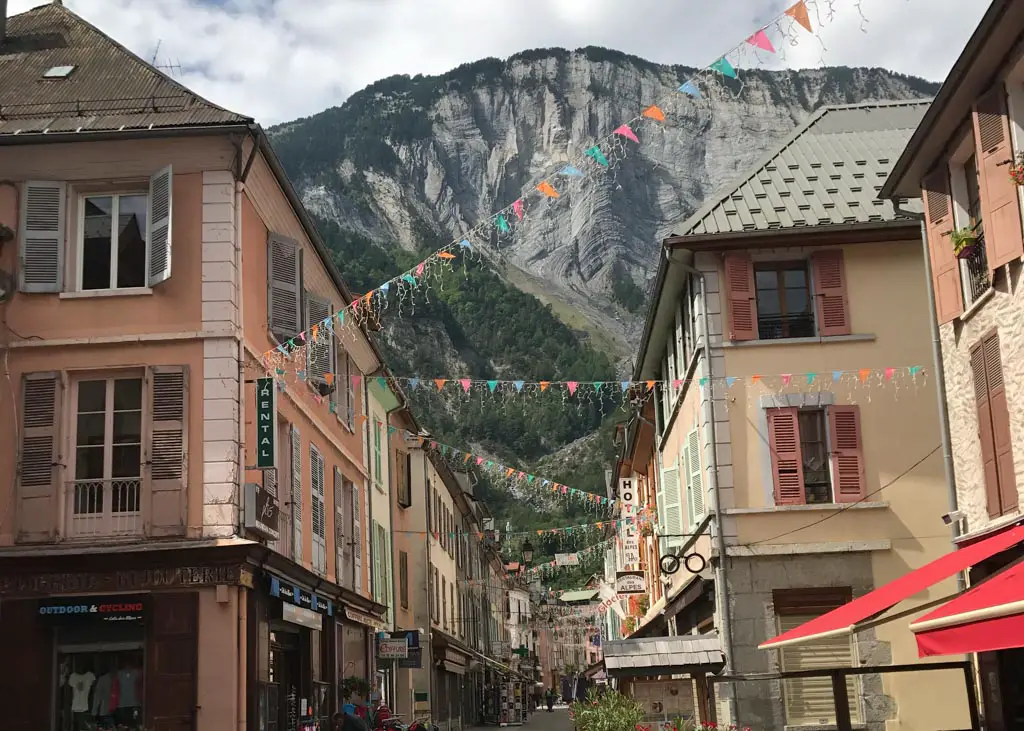 11. Cannes
Now, Cannes itself is easily one of the most beautiful parts of southern France to visit, especially if you are a massive Cannes Film Festival fan. One of the South of France best places!
The architecture of Cannes has some wonderful examples of France's culture and history. The Musée de la Castre, an old medieval castle, is the home of a range of antiquities.
Of course, the chateau is a historical building in itself. A short hop away on the ferry, there's also the Lérins Islands, which is a group of four small islands where two of them are large enough for tourists to visit.
So, would you add Cannes to your south of France holiday destinations?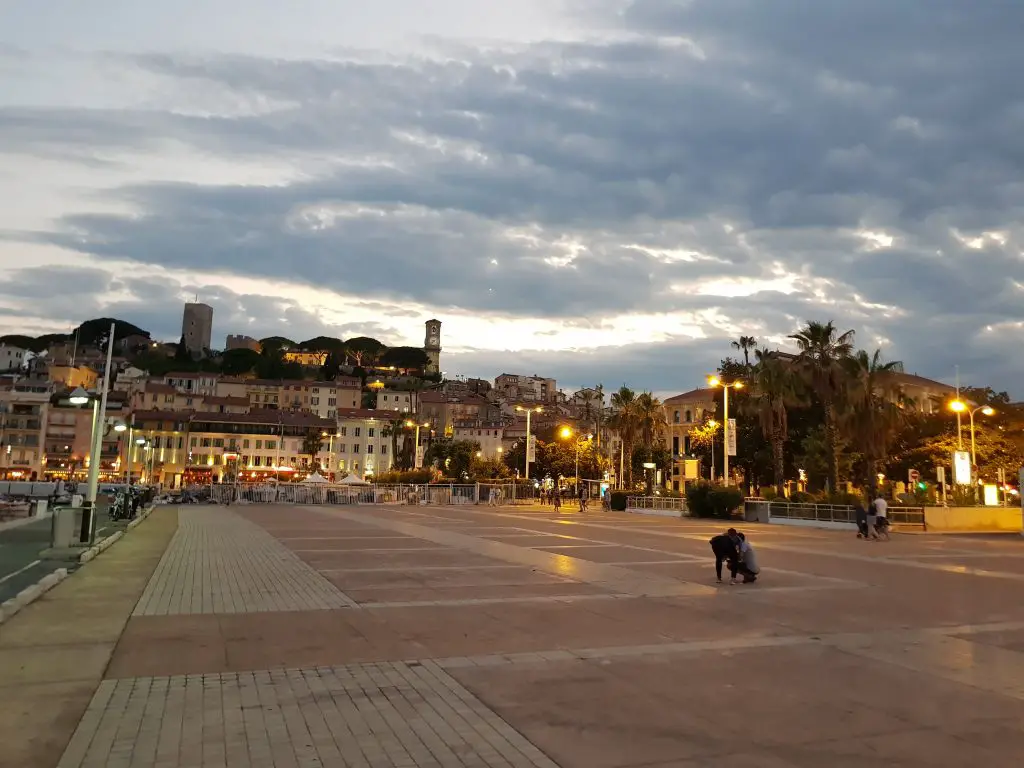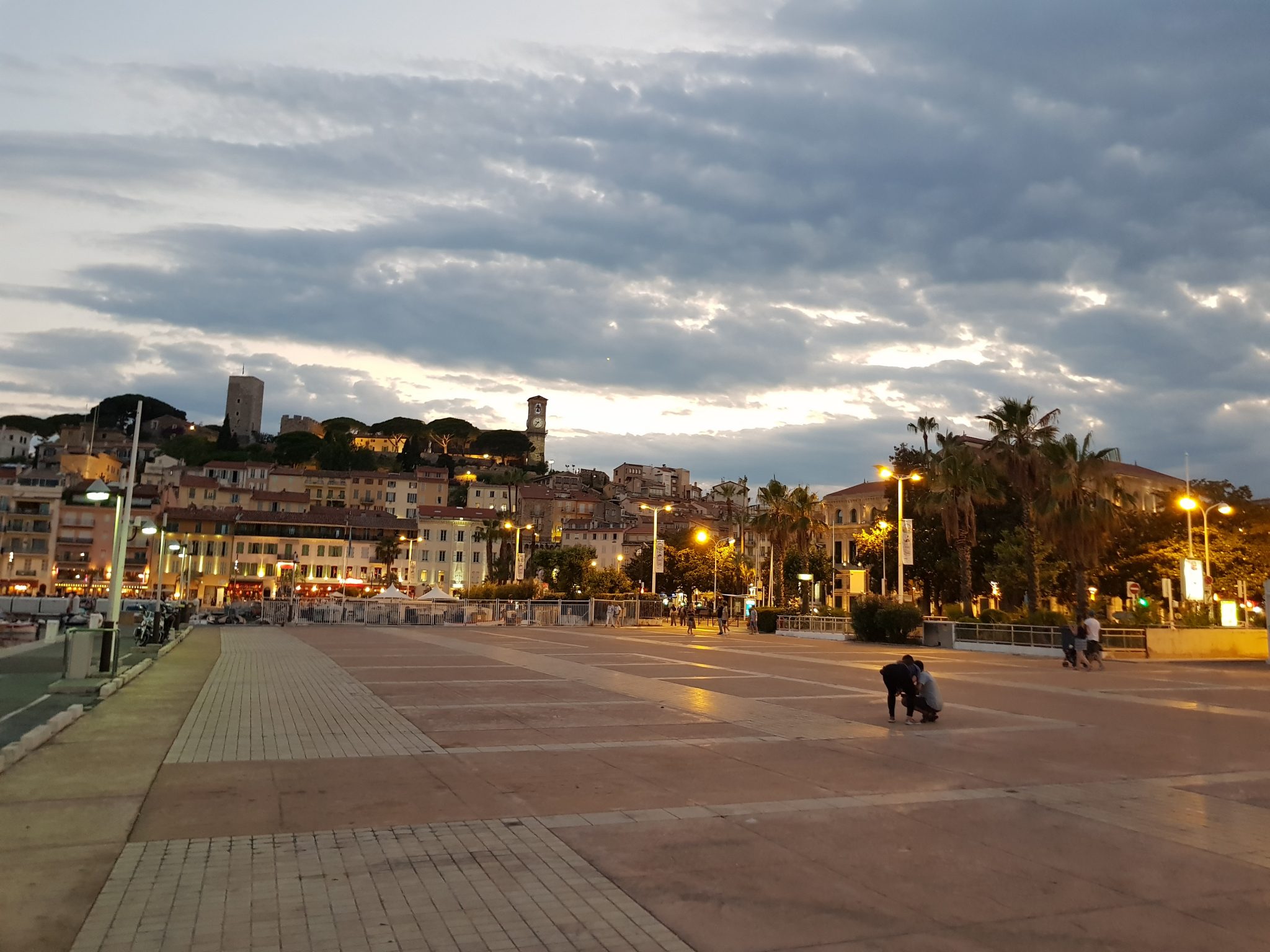 12. Mont Ventoux
Recommended by Sabrina from backpackinglikeaboss.com
Best places in Southern France? Towering over the Luberon and Verdon Natural park, the Mont Ventoux is often called the Giant of the Provence. With its 1.912 meters high, this mountain is one of the main attractions in the region. But it's not only the mountain that is attracting hordes of tourists – the area around the Mont Ventoux is dotted with beautiful French villages, exciting outdoor activities and beautiful nature.
The Provence is especially beautiful in late spring / early summer when the lavender fields are in full bloom. This is also an excellent moment to visit weather-wise. Summer gets hot, but springs can be gentle which makes it a good time for adventurers to get their cravings for adrenaline fixed: there are plenty of kayaking, paragliding and canyoning opportunities. Or, if you feel brave, you can attempt cycling up the Mont Ventoux (although most tourists visit by car). Around Mont Ventoux, there are dozens of scenic rides for cyclists, such as the Gorge de La Nesque. In winter, there are tons of places to go skiing and snowboarding.
Bedoín is a great place to have as your base to explore the region. It's the start of one of the routes going up Mont Ventoux. Even if you don't fancy conquering the mountain yourself, it's already a pleasure seeing all the cyclists take off and come back to the town square while sipping your wine. Alternatively, Castellane in the Gorges du Verdon is 3 hours /160 km away and could make for a scenic road trip.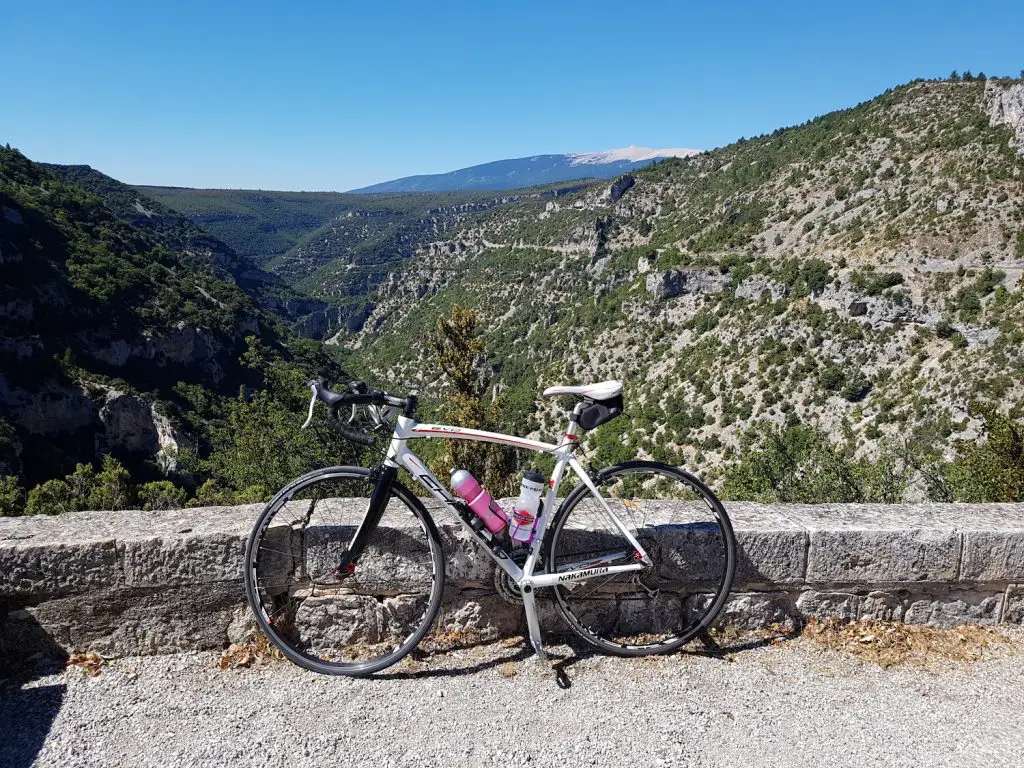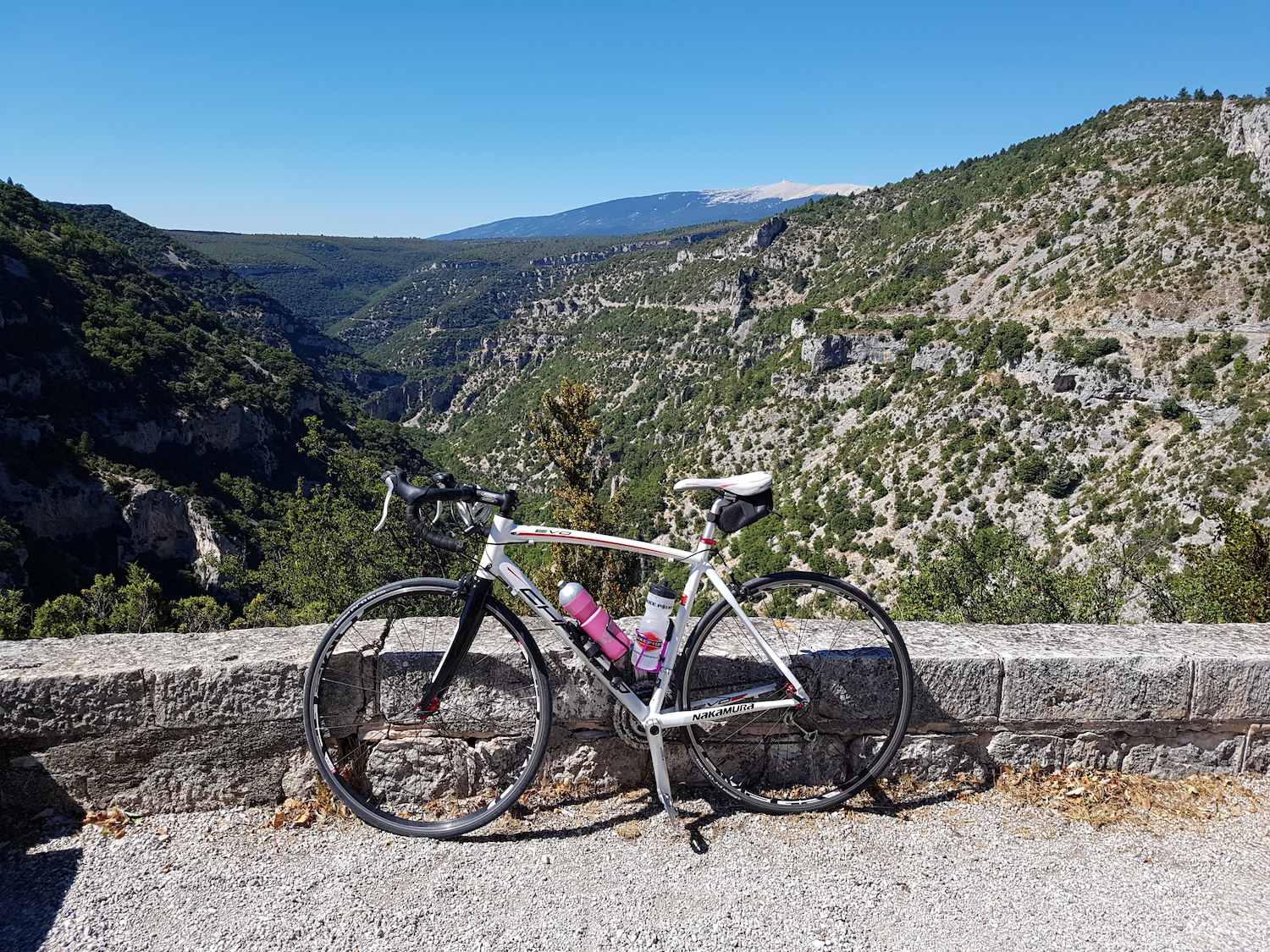 13. Plage de Pampelonne
Stunning South of France places to see? We wouldn't forget to shout out Plage de Pampelonne as one of the best places to visit in the south of France. It really is one of the most beautiful parts of southern France and known for being a top beach destination in Europe!
Translated as Pampelonne Beach, this jewel of the seaside is located just outside of Ramatuelle's city limits. The beach is approximately 4.5 kilometres of sand, and there's more to do than just sunbathing.
Why not head over to one of the nearby restaurants, like Le 1051 or Tiki Club, and have a nice lunch or dinner?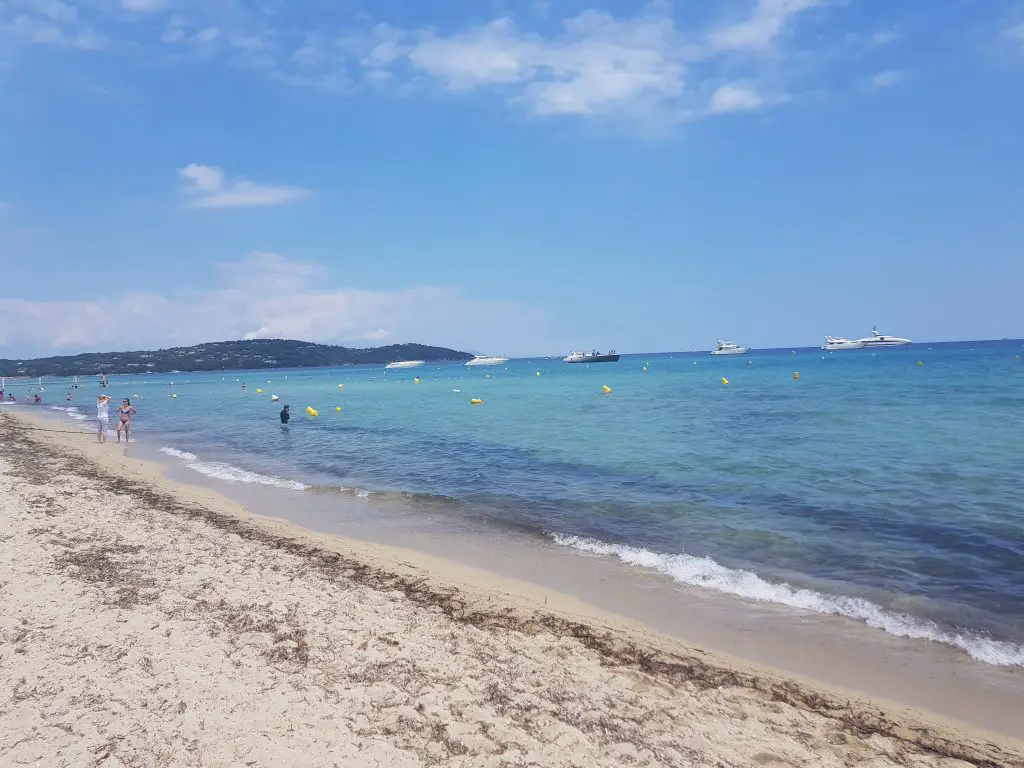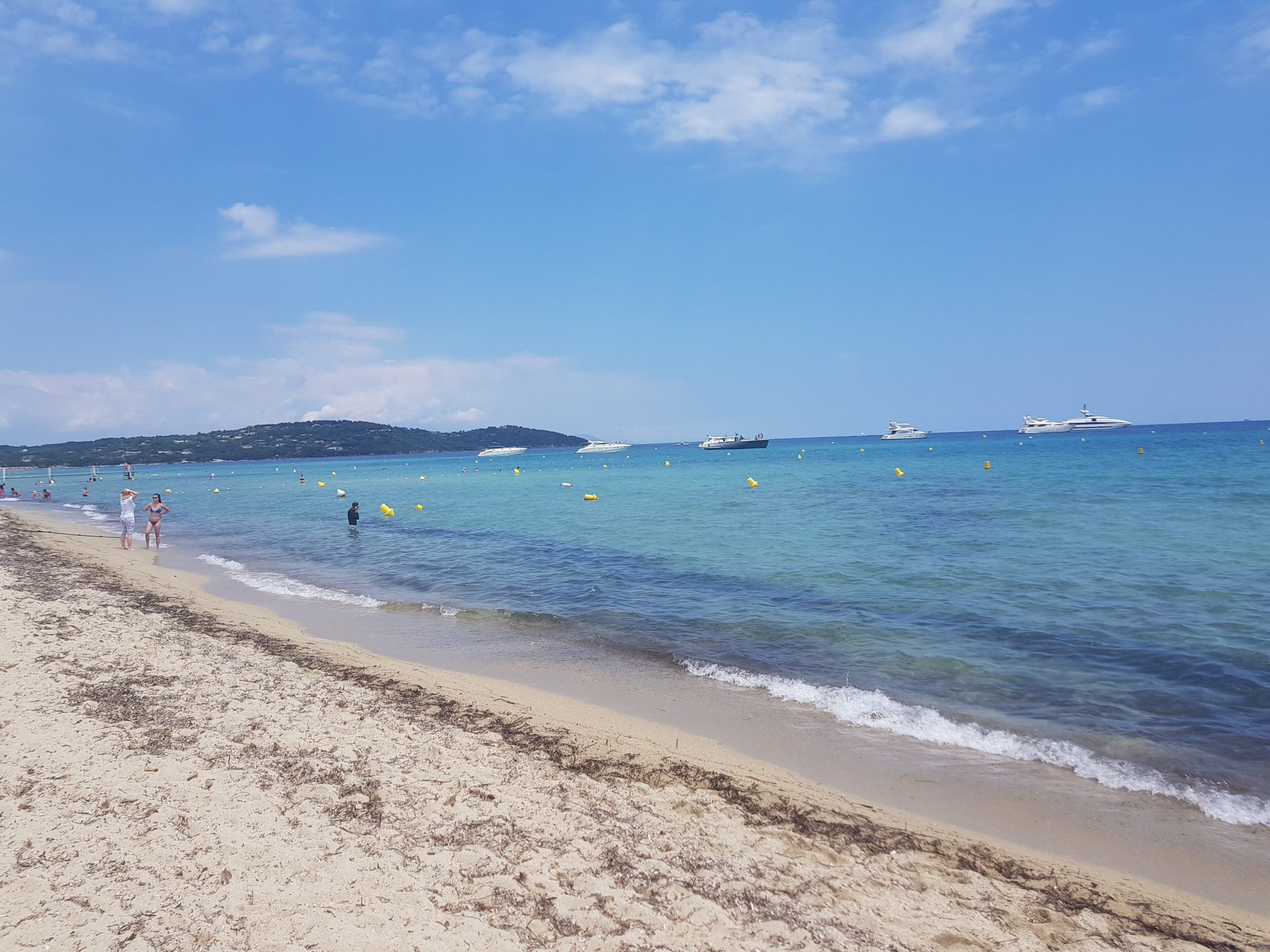 Best time to visit the South of France
There are many places to go South France and the best time of year to visit the south of France is definitely during the summer, between the months of May and September. During this time, the weather is completely ideal, and the streets are full with travellers and locals, both.
Visiting during spring or autumn wouldn't be amiss, either, and you may find that it's less busy than the summer months.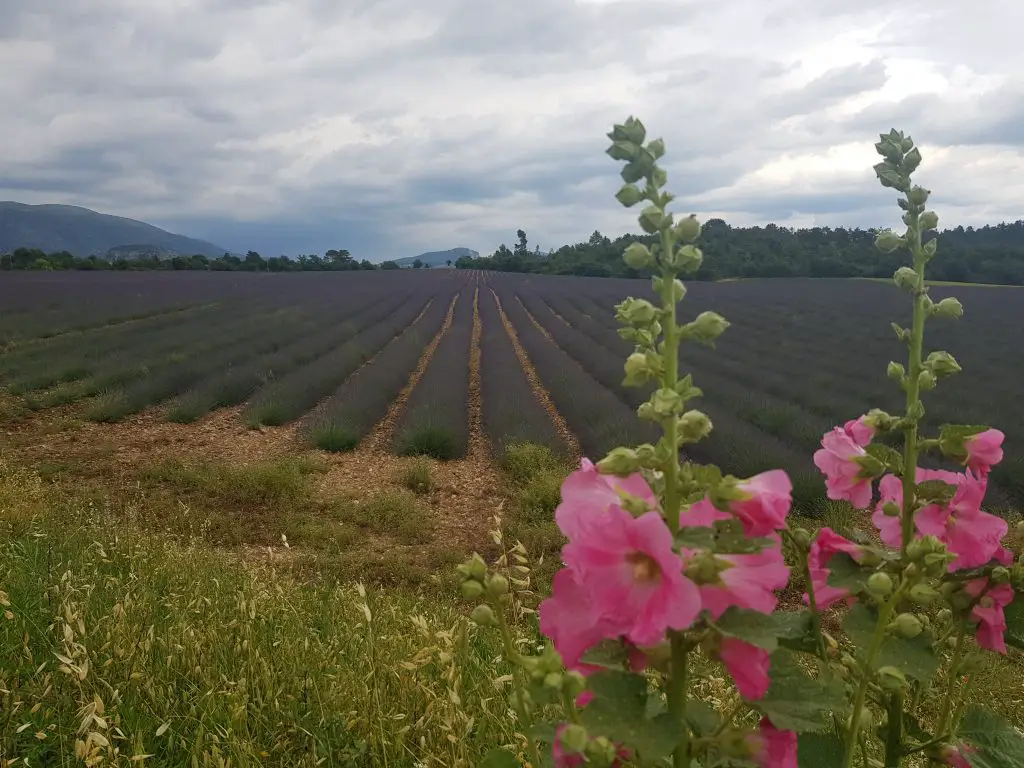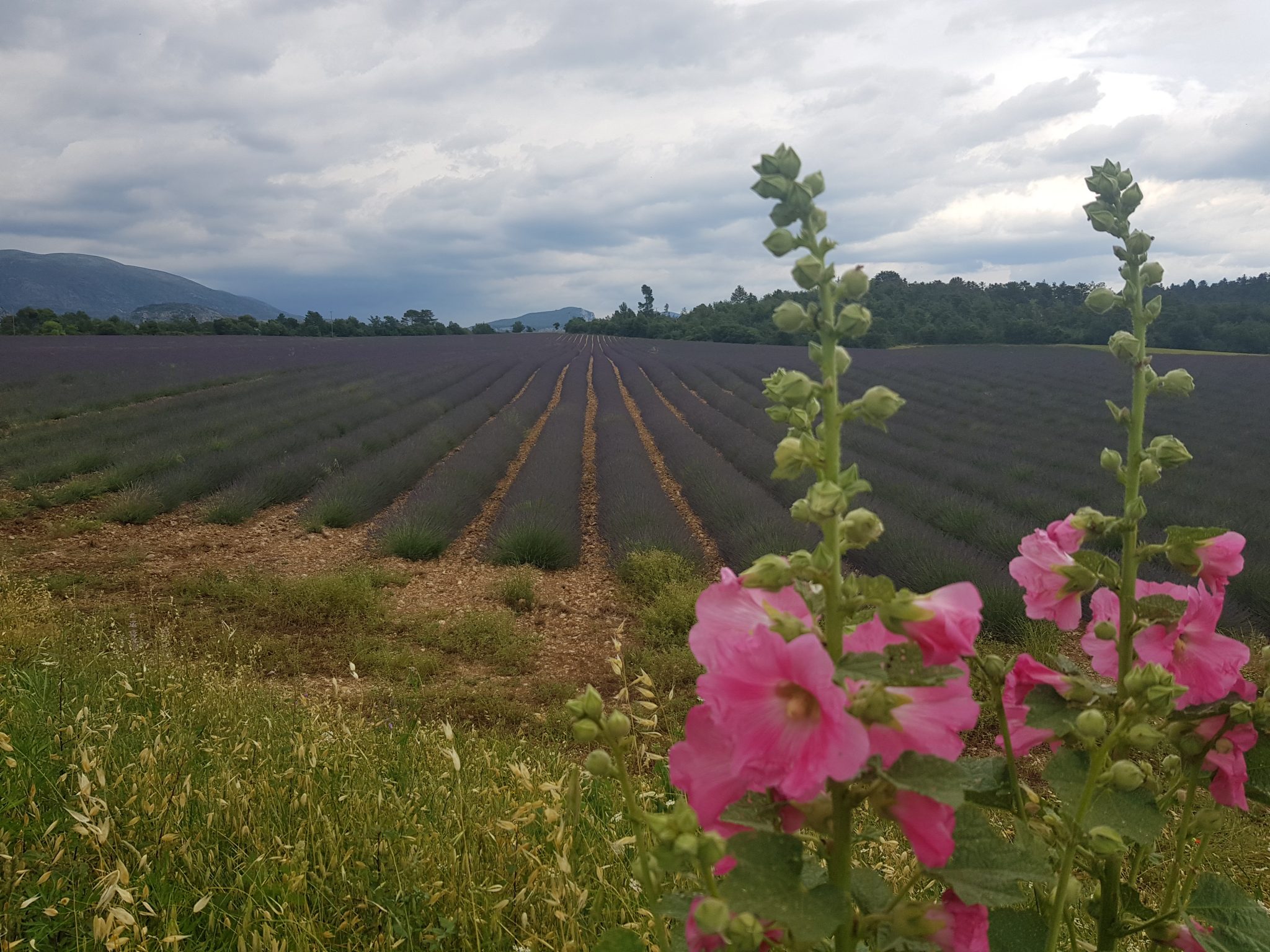 Is the South of France warm in October?
It's very difficult to find a time of year where the weather in the south of France isn't ideal. October is actually fairly warm, still, with the month averaging temperatures between 17 and 22 degrees Celsius, depending on when you visit. Winter is colder, obviously, but still not as cold as some countries.
Where to stay in the South of France:
For hiking:
Provence-Alpes-Côte-d'Azur has thousands of kilometres of hiking trails ready for anyone to explore. Haaitza hotel and spa is a 5-star hotel ready to give luxury to any hiker wanting to take off their boots for a short (or long!) stay. This hotel is right near Europe's highest sand dune and sits along the coastline where there's plenty of hiking to be had.
Other hotels that appear along typical walking routes are the Hotel du Château d'Arpaillargues, a comfortable hotel set in large grounds, and Hostellerie le Castellas, a beautiful hotel with an outdoor pool.
For beaches:
France is awash with accommodating hotels and other places to stay. There are tonnes of hotels that face the beach, many of which are greatly affordable.
Hyatt Regency Nice Palais de la Mediterranee has a number of reviews from guests who were happy with the large beachfront rooms, comfortable beds, and helpful staff.
Another option for travellers could be the stunning Radisson Blu Hotel in Nice, which stretches across the bay.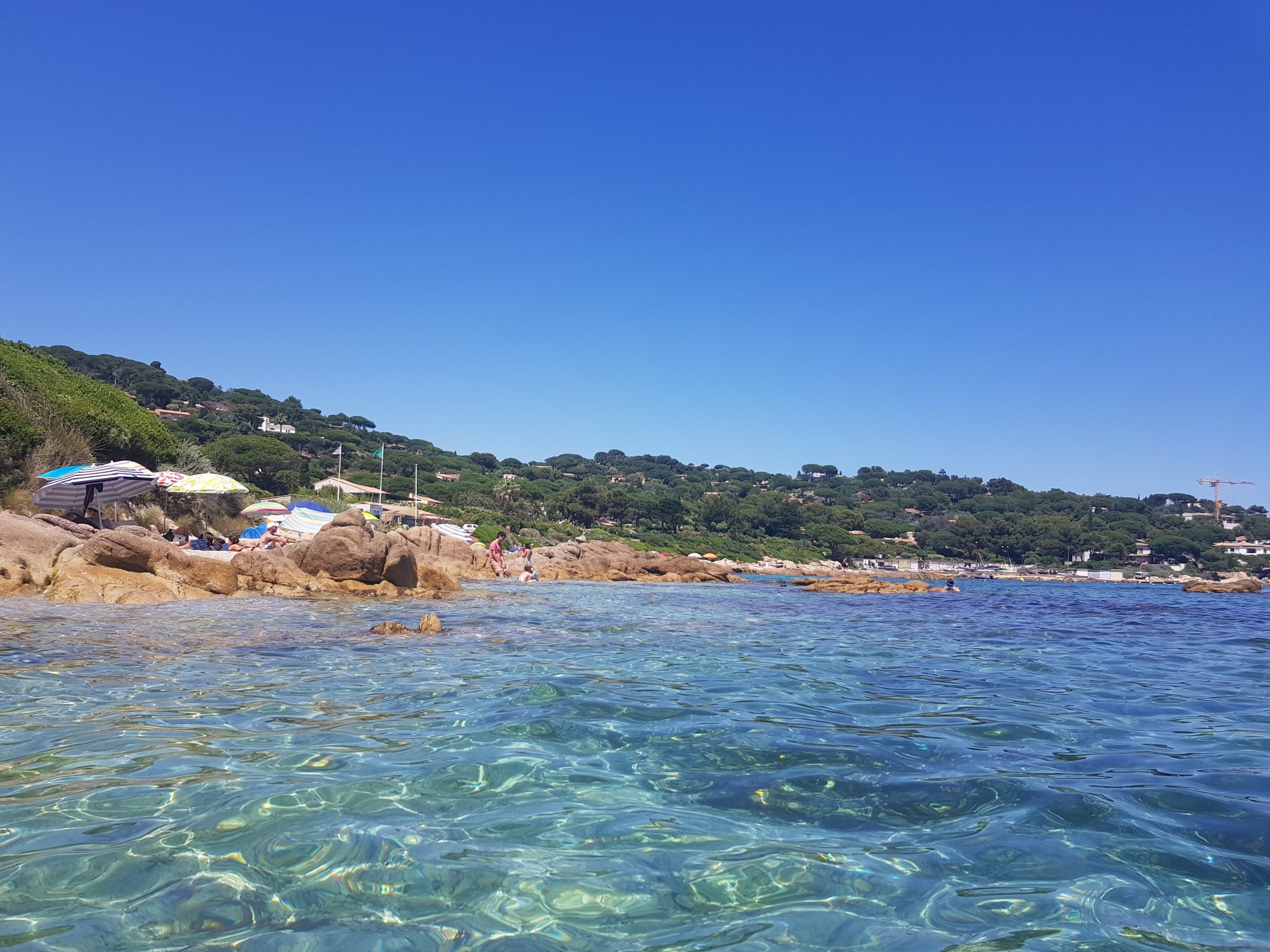 For a city break:
Travellers are spoilt for choice when it comes to finding somewhere to stay for a city break in southern France.
The Grand-Hotel du Cap-Ferrat is a 5-star hotel that tourists favour, which offers high-end dining, access to a spa, and two different swimming pools. The hotel is based just outside of Nice and is less than 20km from Nice's airport.
But, as mentioned, this is one of the hundreds of options. Other hotels visitors may consider are Les Bories & Spa and Hotel La Villa Douce, or any of the villas available to rent across southern France.
Is it worth visiting southern France?
Start at the border of what is considered to be the south of France. This town is Arles, which is widely known for being the town that welcomed Van Gogh during a difficult time in his life. Already, at the border of this region, history and culture come to you in moments.
Go further still and reach the wildflowers of Avignon. It may be a tourist and student town, but it's still beautiful and focused on looking towards the future. For the past, visit some of the more historic locations in southern France – like Cannes.
And for the beauty that soars beyond the measure of the winding beaches, remember to take in a few breaths of the French Riviera.
YES, it is worth spending some time in southern France! 🙂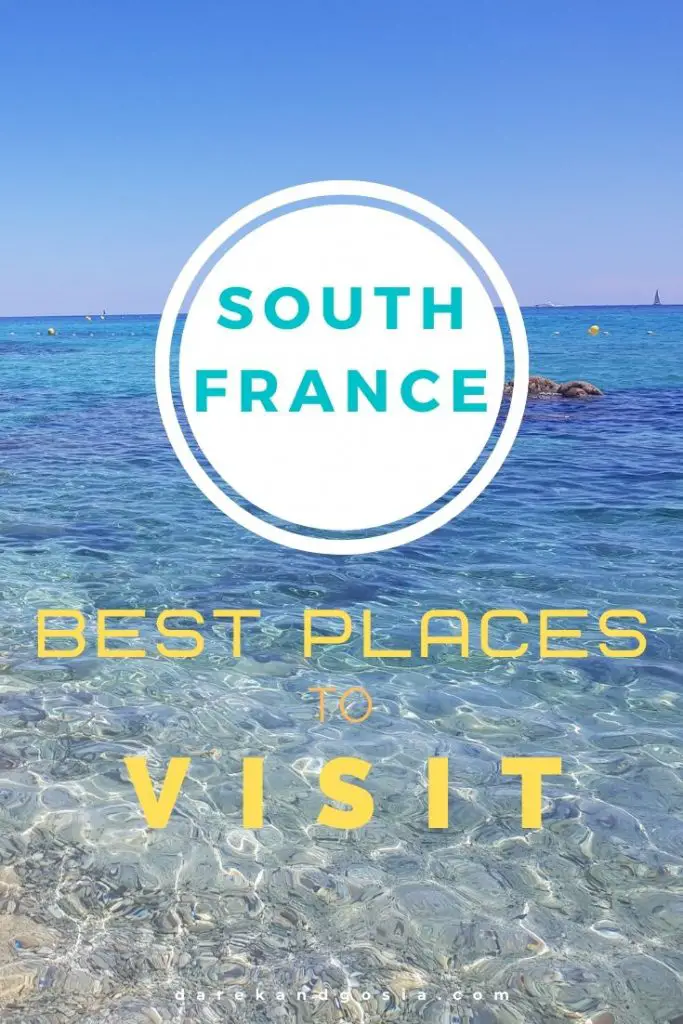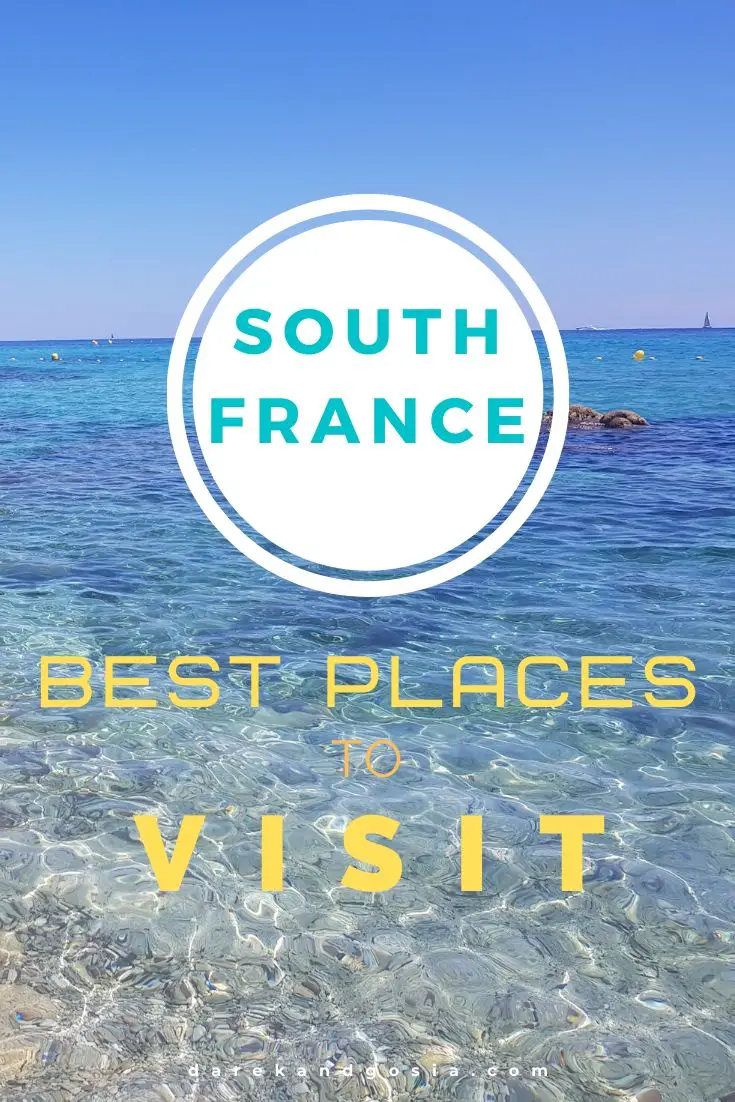 The South of France truly is a treasure trove, with countless destinations that consistently rank as some of the best places to visit worldwide. Offering a unique blend of stunning landscapes, captivating historical sites, vibrant cities such as Nice and Marseille, and quaint villages, southern France is undoubtedly a holidaymaker's paradise.
When you choose to visit the South of France, you're choosing the sun-kissed coastline with its golden sands, the gastronomic delights of Nice, and the rich history and culture of Marseille. You're also choosing to explore both popular hotspots and hidden gems nestled within the picturesque regions of this stunning part of the world.
Springtime visitors can look forward to enjoying the South of France in May, when the region truly comes alive with beautiful blooms, perfect weather, and fewer crowds. And with a range of airports to fly into, starting your French adventure is easier than ever.
So, if you're seeking a unique travel experience with a balance of relaxation, adventure, and cultural exploration, the South of France awaits. As they say, a trip to this region is a never-ending feast – for the eyes, the spirit, and of course, the palate. Don't just take our word for it, come see for yourself why the South of France is heralded as one of the top travel destinations globally!
Articles you may like: