Visit Hel Poland – for many, the best place on the Earth! Looking for beautiful beaches & great fish? Book a day trip from Gdansk to HEL in Poland!
Have you ever been to HEL in Poland? I have, a few times, and I loved it! 🙂
As a kid, I was lucky enough to visit Hel every summer, so I know a bit about this part of Poland. Believe me, Hel is heaven in northern Poland.
So, if someone ever tells you to go to Hel(l) – just do it! It's an idyllic place an there are some of the best beaches in Europe 🙂
Hel in Poland: facts
Hel is a popular Baltic Sea resort located in the very north of Poland, in the Pomeranian. The Hel Peninsula is 34 km long, its width in the narrowest place, near Kuźnica, is only about 150 m! During heavy storms the water from the sea can even overflow through the Hel Peninsula – would you like to see that?
Fact: this is the only place in Poland where visitors can rest not only on the northern but also on the southern beaches. Are you going to be one of them?
Hel in Poland:
So why not to go to Hel today? You don't get many places like this on Earth! 😊 Hel in Poland is very famous for its beautiful dunes and a large number of sunny days a year. Apparently, Hel is one of the sunniest regions in Poland.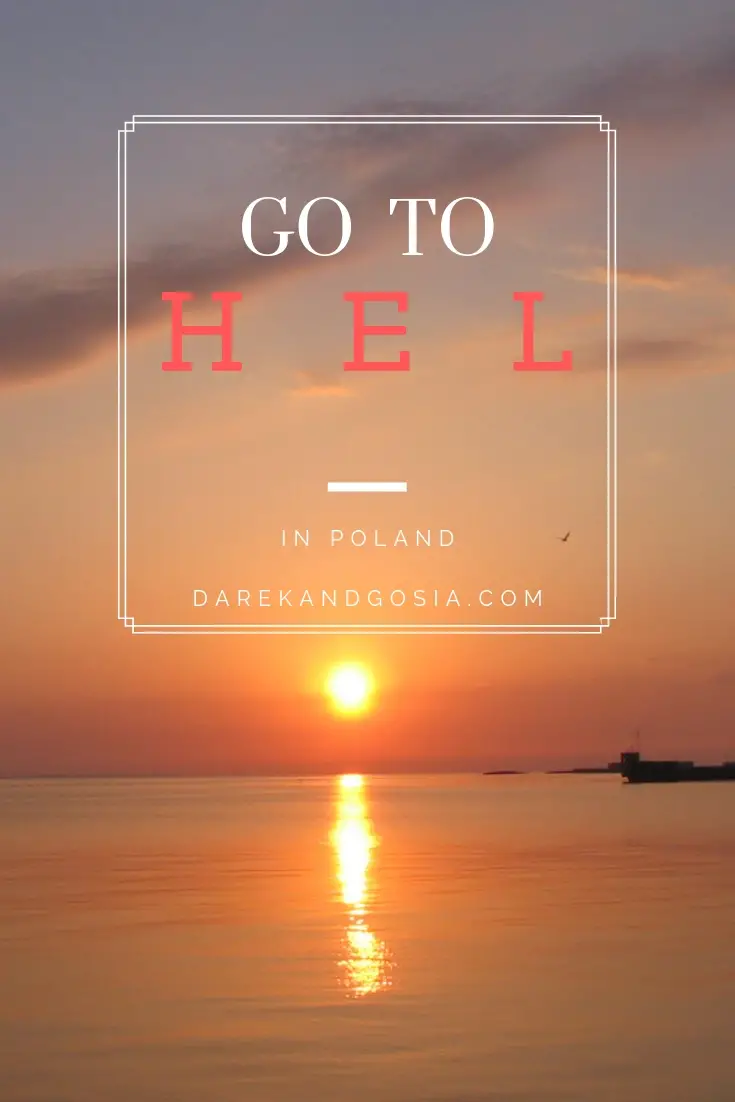 How to get to Hel Poland?
There are a few ways you can get to Hel. If you fly to Poland, you will probably go to Gdansk, from there you can take:
Water Tram to Hel – there is direct sailing from Gdansk to Hel on weekends (May and June) and every day in July and August. It takes around 3 hours for the ferry to arrive to Hel. For the latest ticket update, please go here.
Train to Hel – Take the train from the Gdansk Main Train Station. There are numerous connections throughout the day, so plan your trip according to your schedule. The journey takes about 2 hours 30 minutes to Hel.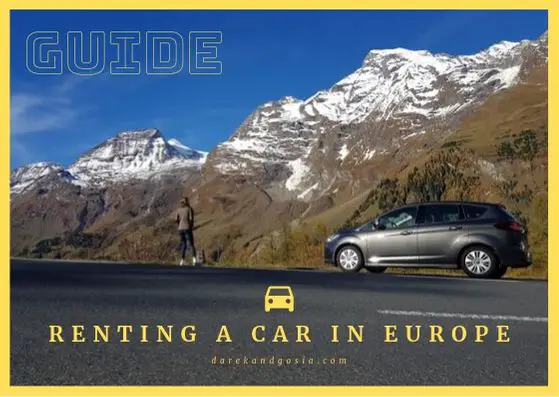 Getting to Hel by car – the best way to explore the Hel Peninsula is by car. There are few car hire companies at the Gdansk airport – make sure to book it in advance to save money (and stress) 🙂
Getting to Hel by Bus 666 – what a great way to go to HEL(l)! Would you get on the 666 Bus? 😉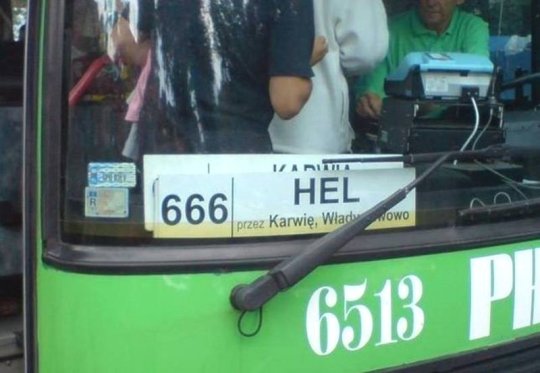 What to do in Hel Poland?
Not sure what to do in Hel? It's not Gdansk, Krakow or Warsaw, but Hel peninsula in Poland has many unique things to offer too. Please see below the top places and things to do in Hel Poland:
1. Seal Sanctuary in Hel
Back in March 1992, a wounded and exhausted infant seal was found on the nearby beach. It was transported to the Marine Station of the University of Gdańsk in Hel, and sometime later returned to good health.
Balbina, as it was called, was a huge tourist attraction of Hel. The fame of the seal contributed to the construction of a real sealarium!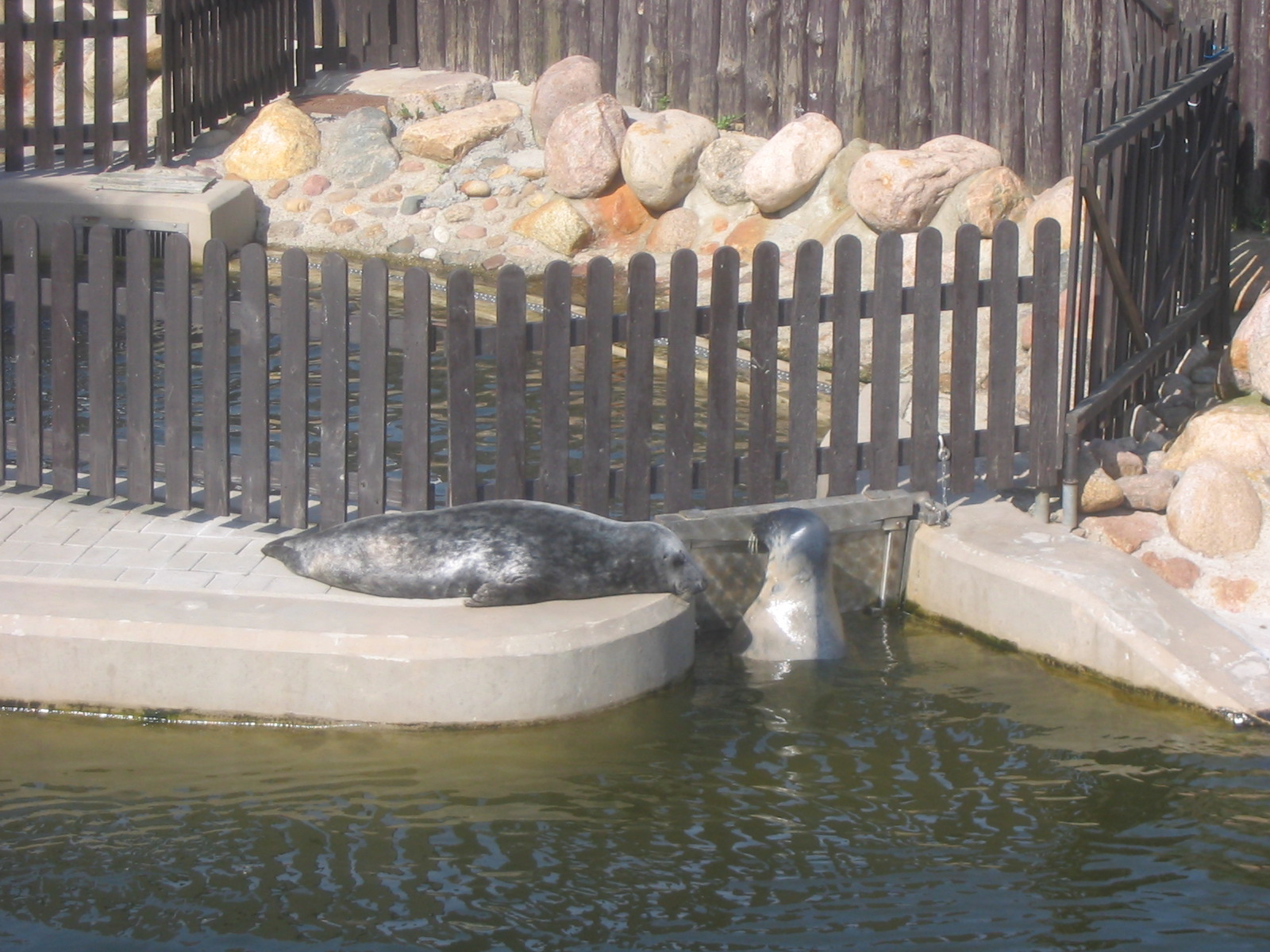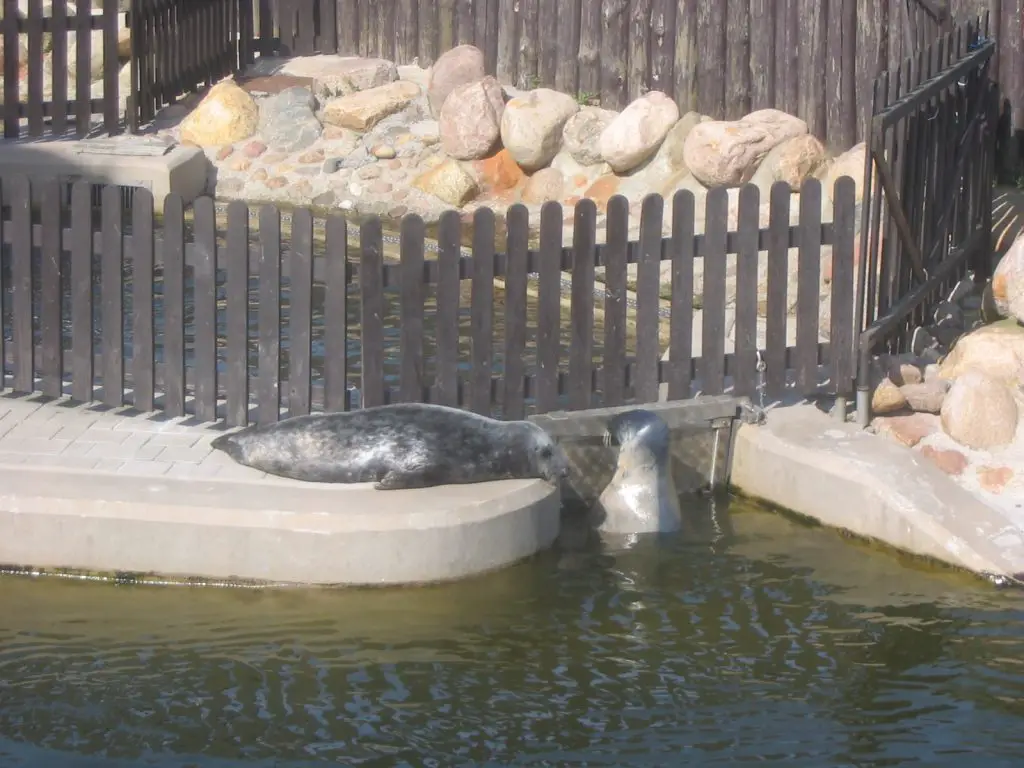 It is highly recommended to visit the seal aquarium during feeding hours of seals – at 11 am and 2p m. You will get to listing to a short lecture before the seals start lunch 😉 The main task of the seal sanctuary is to protect and restore the population of grey seals in the area of the Baltic Sea.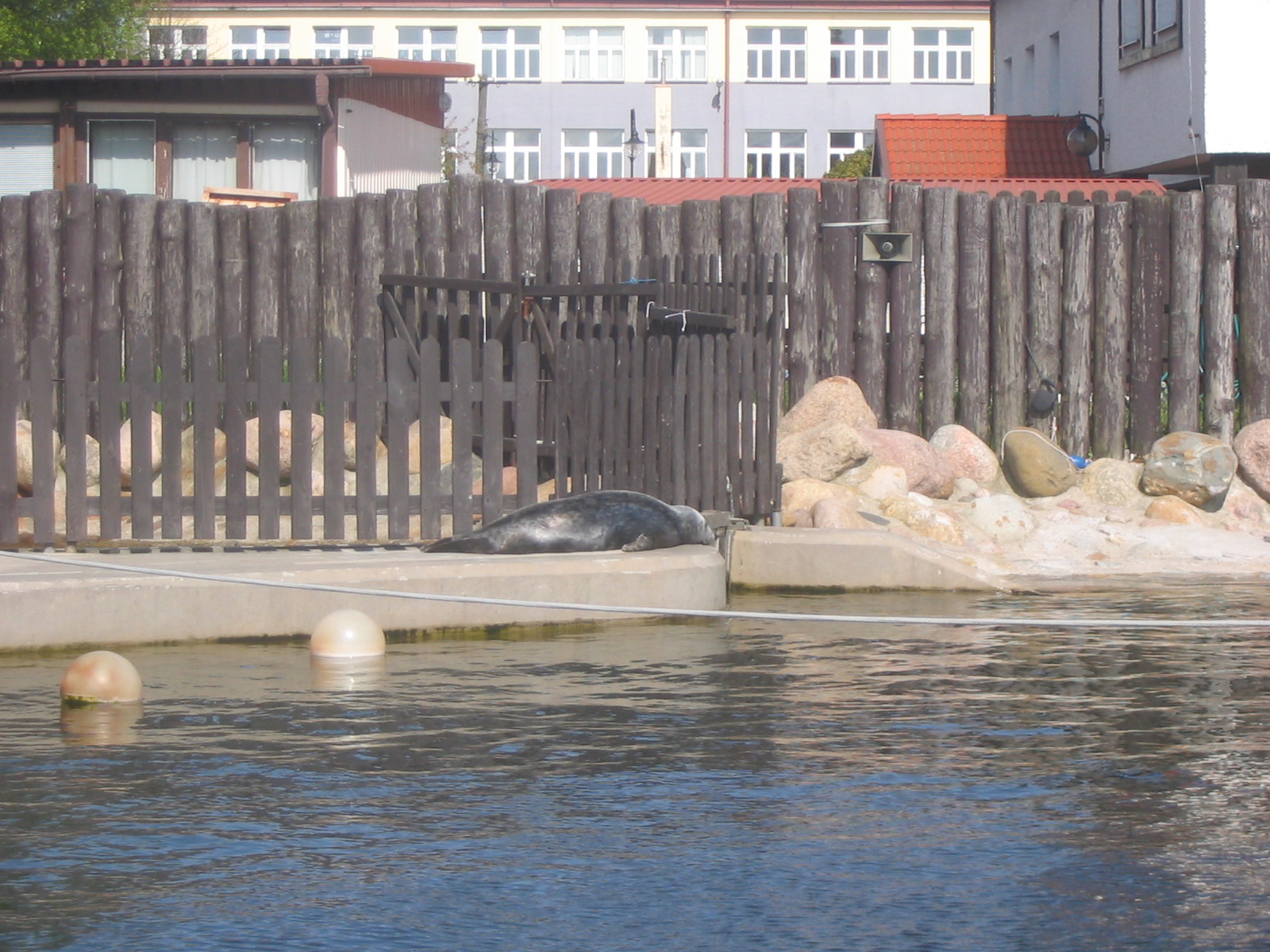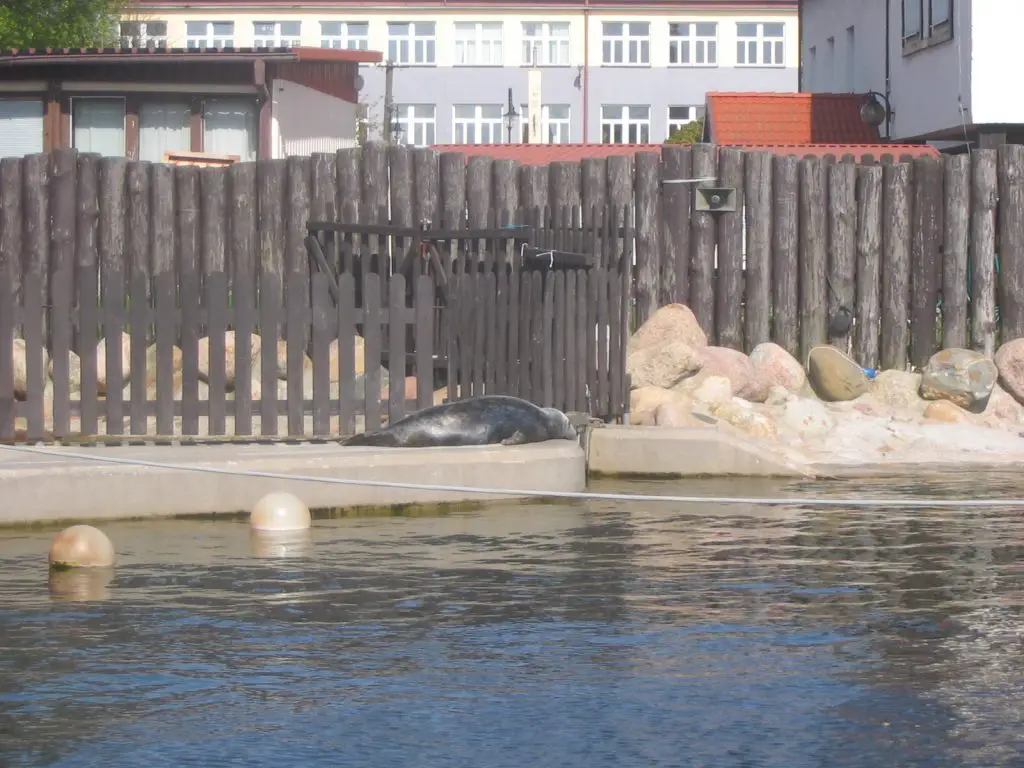 2. Fisheries Museum in Hel Poland
The museum is located in the post-evangelical church of Saint. Peter & Paul, next to the port and no far from the Seal sanctuary. Let's be honest, everything in Hel is located close to each other 😉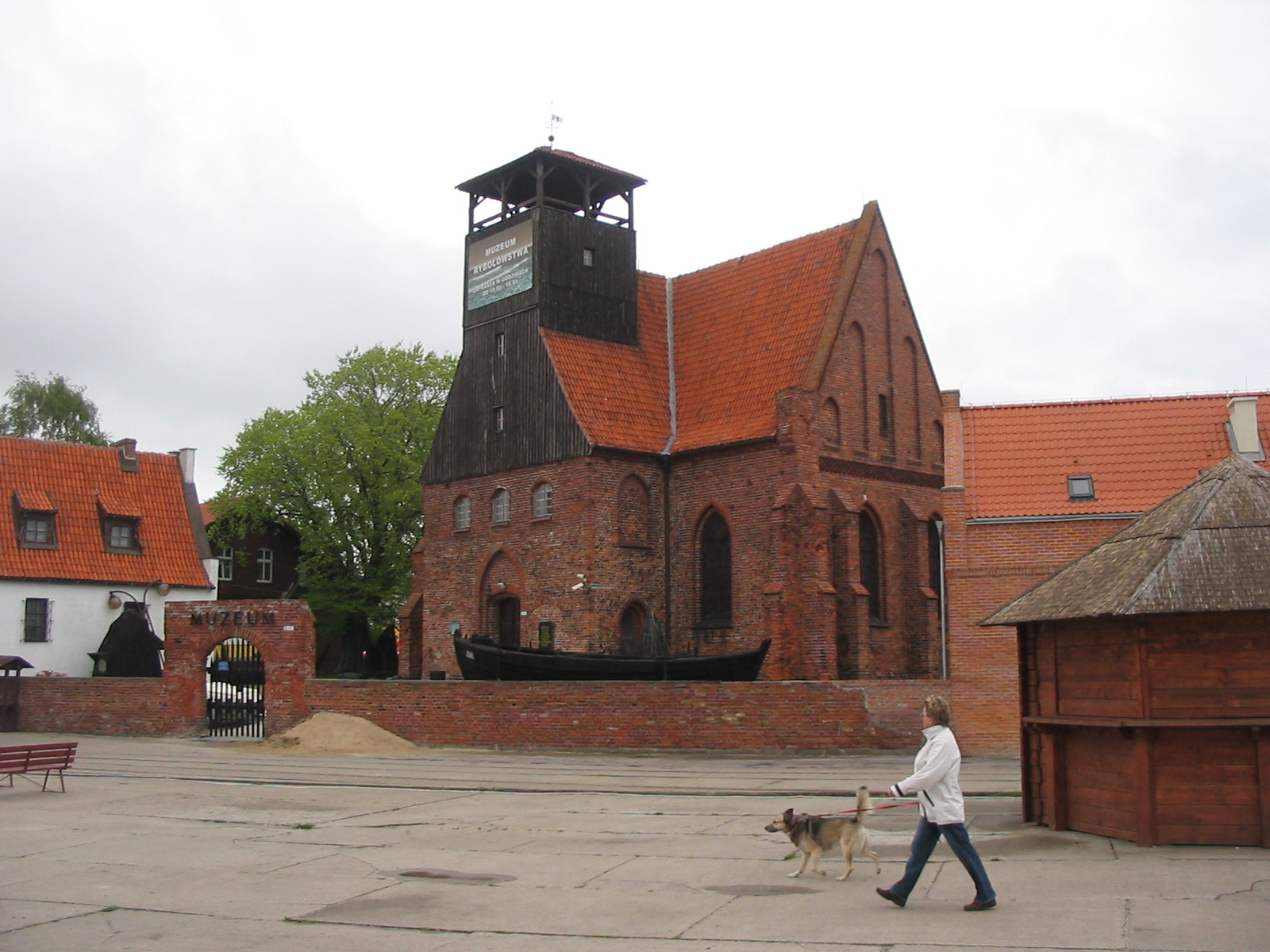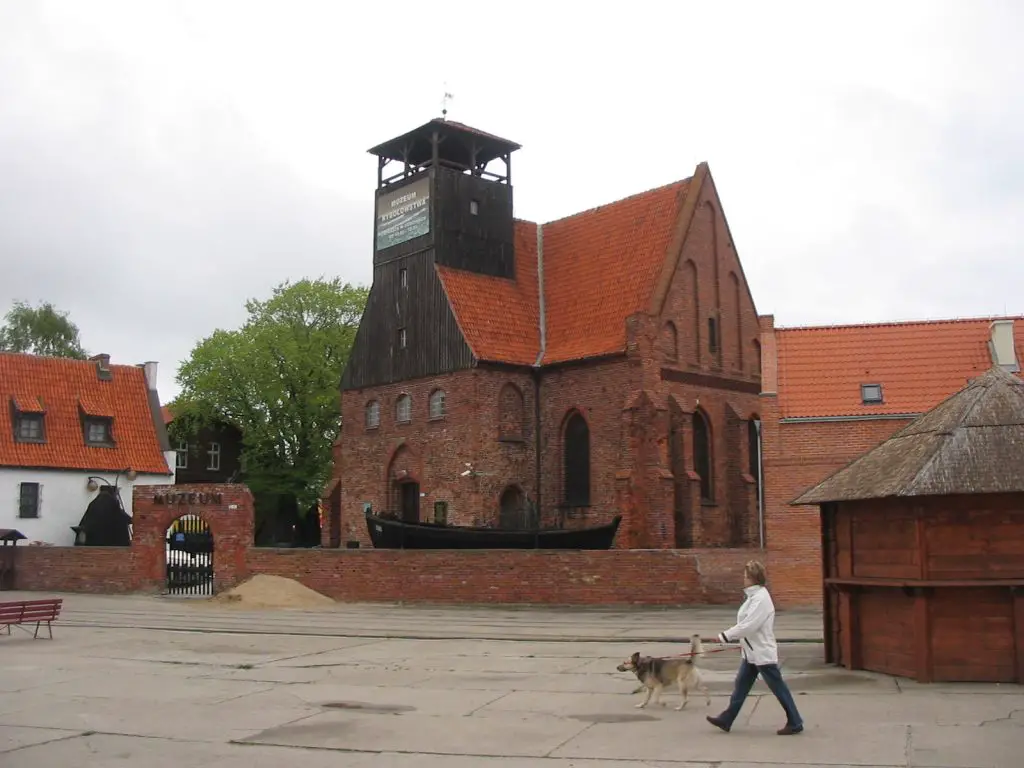 There are few interesting items on the exhibition, including an original fishing net used by Kashubian fishermen or a former boatbuilding workshop.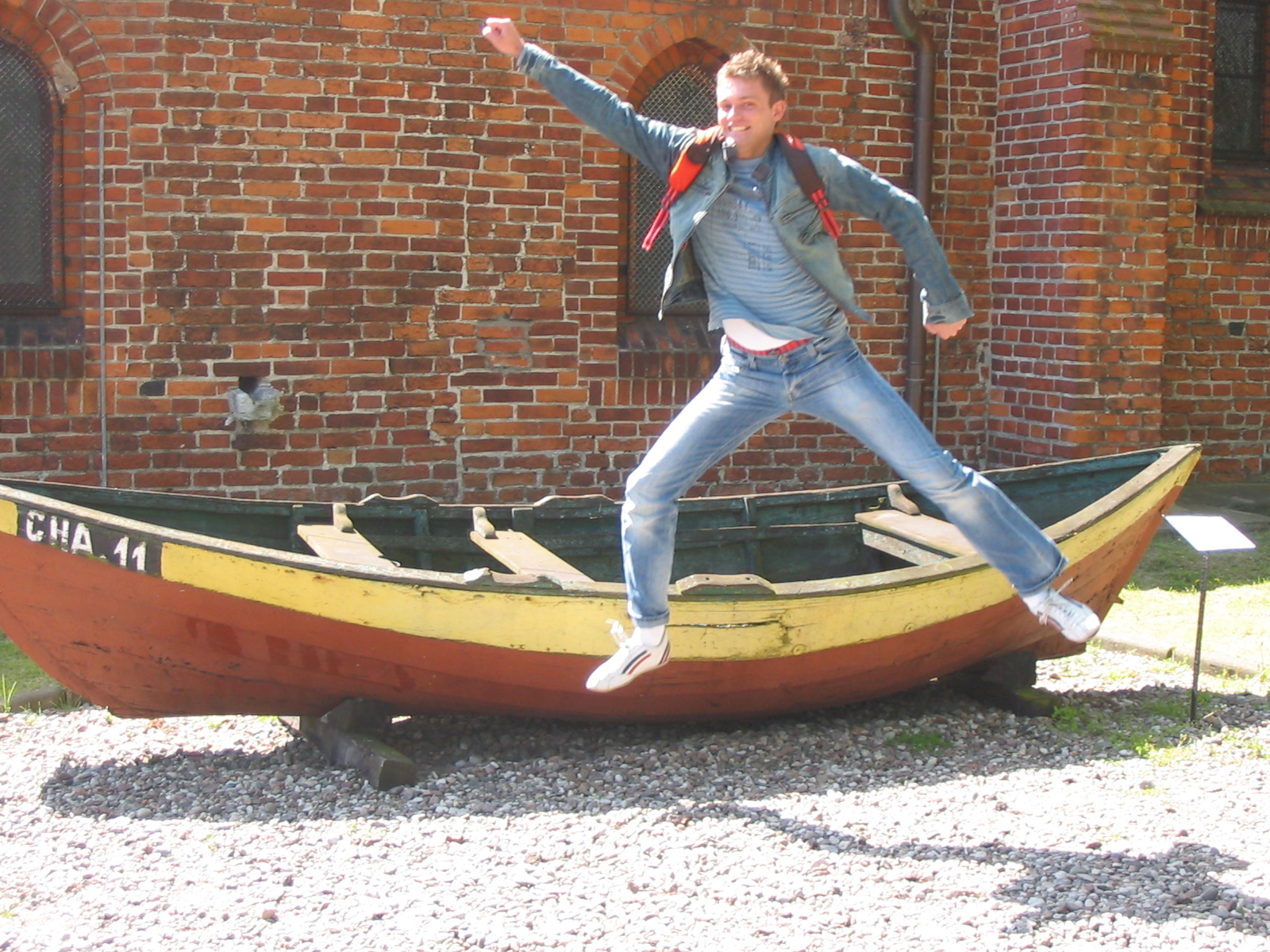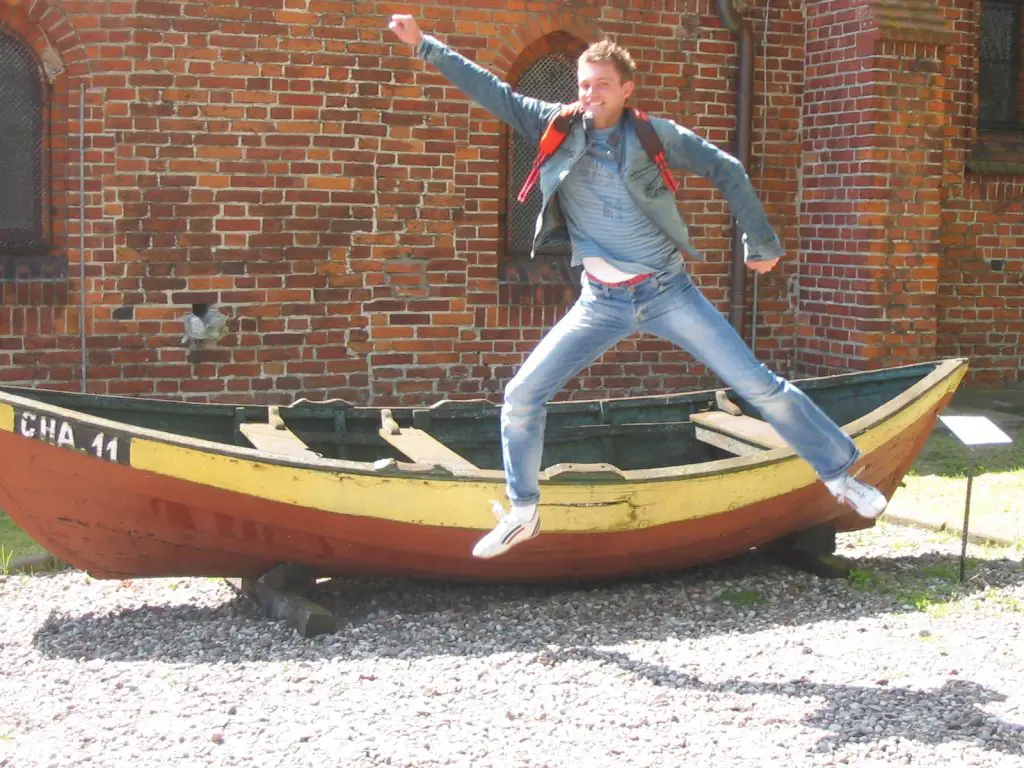 It is also worth climbing the stairs to the wooden church tower. It is a great viewing point on the Bay and the seaside promenade.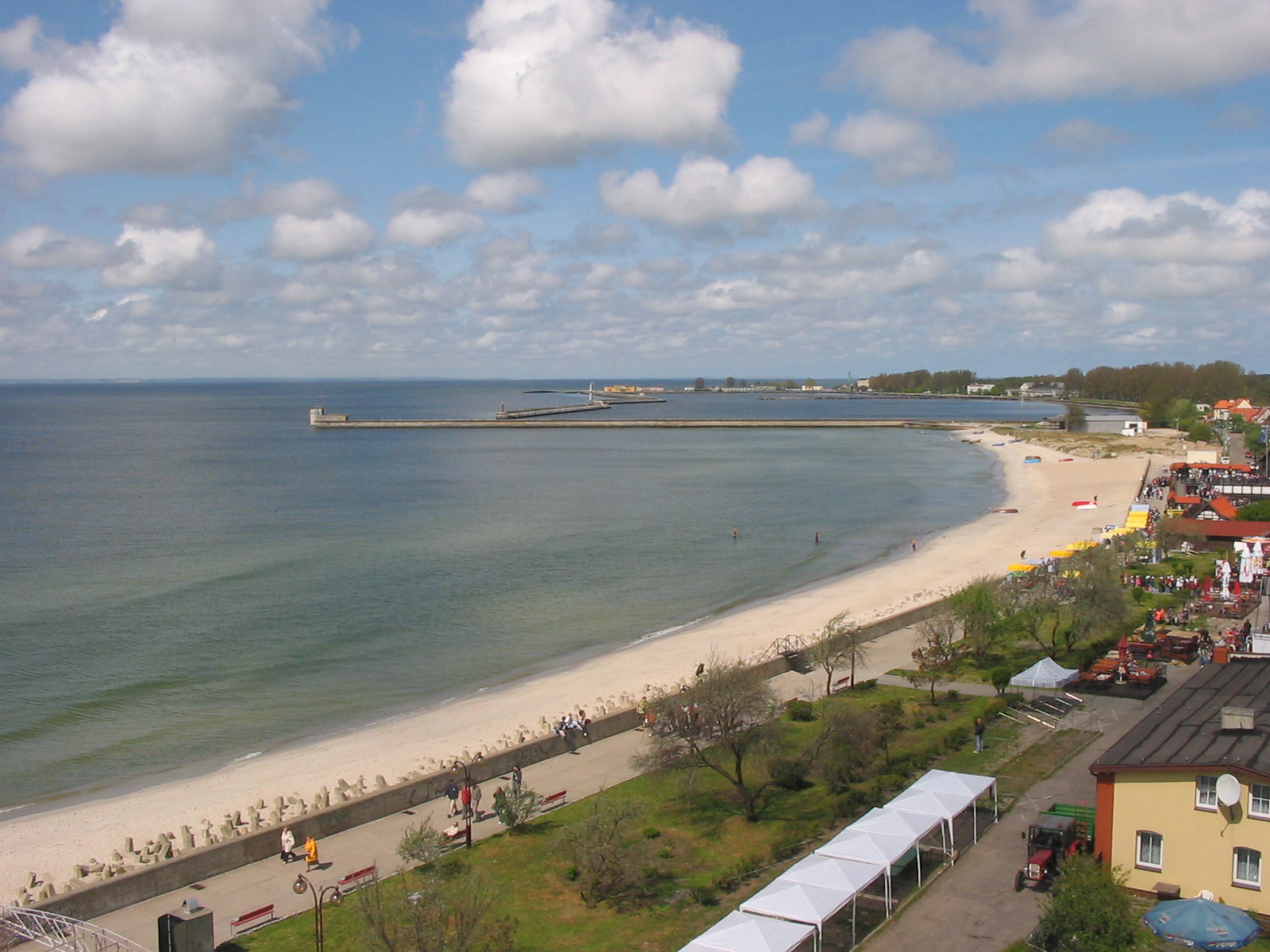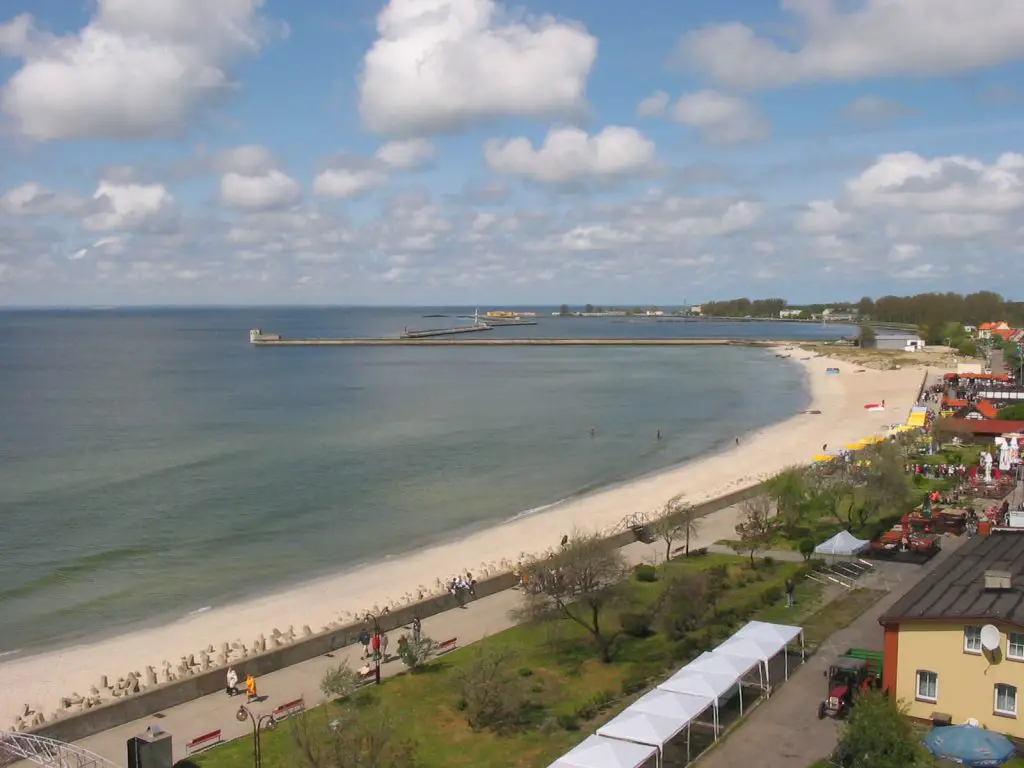 3. Hel lighthouse
Hel lighthouse is an active lighthouse, a historic attraction available to tourists in the months of May-September. It is situated at the eastern tip of the Hel peninsula and guides ship traffic into Gdańsk Bay and the Bay of Puck.
The 40.8-meter tower is painted red and octagonal in shape. How long will it take you to climb on it? 😉 The light source is set 38.5 meters above sea level, with a range of 17 miles.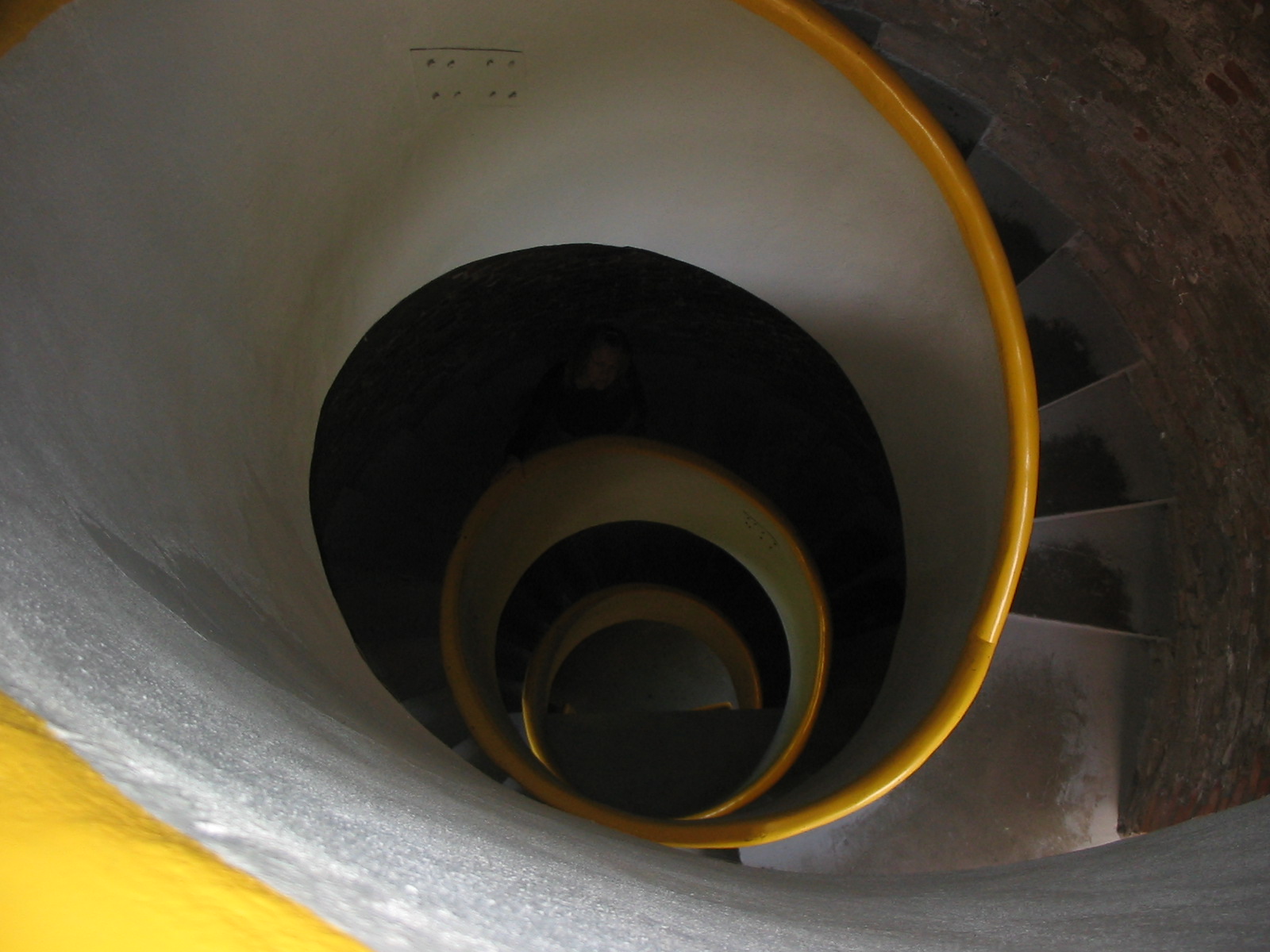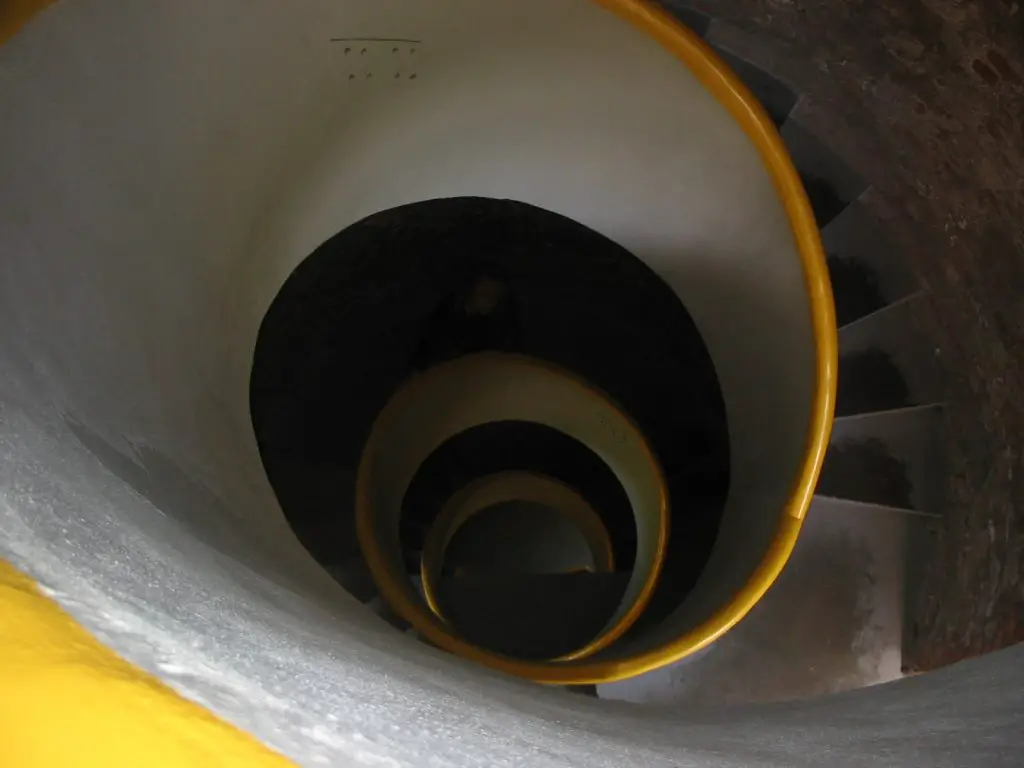 The lighthouse is a tourist attraction and opens to the public during summer. Make sure you have it on your bucket list if you are in Hel on your summer vacation 😊
4. The Museum of Coastal Defence in Hel
One of the most interesting fortifications in Poland. The fortifications of the Hel Peninsula is stretching from Kuźnice right to Hel. The museum is based in two largest buildings: the artillery stands of the powerful Schleswig-Holstein battery and the fire control tower.
It's a great place to learn about the heroes who were defending Hel for 32 days in the autumn of 1939.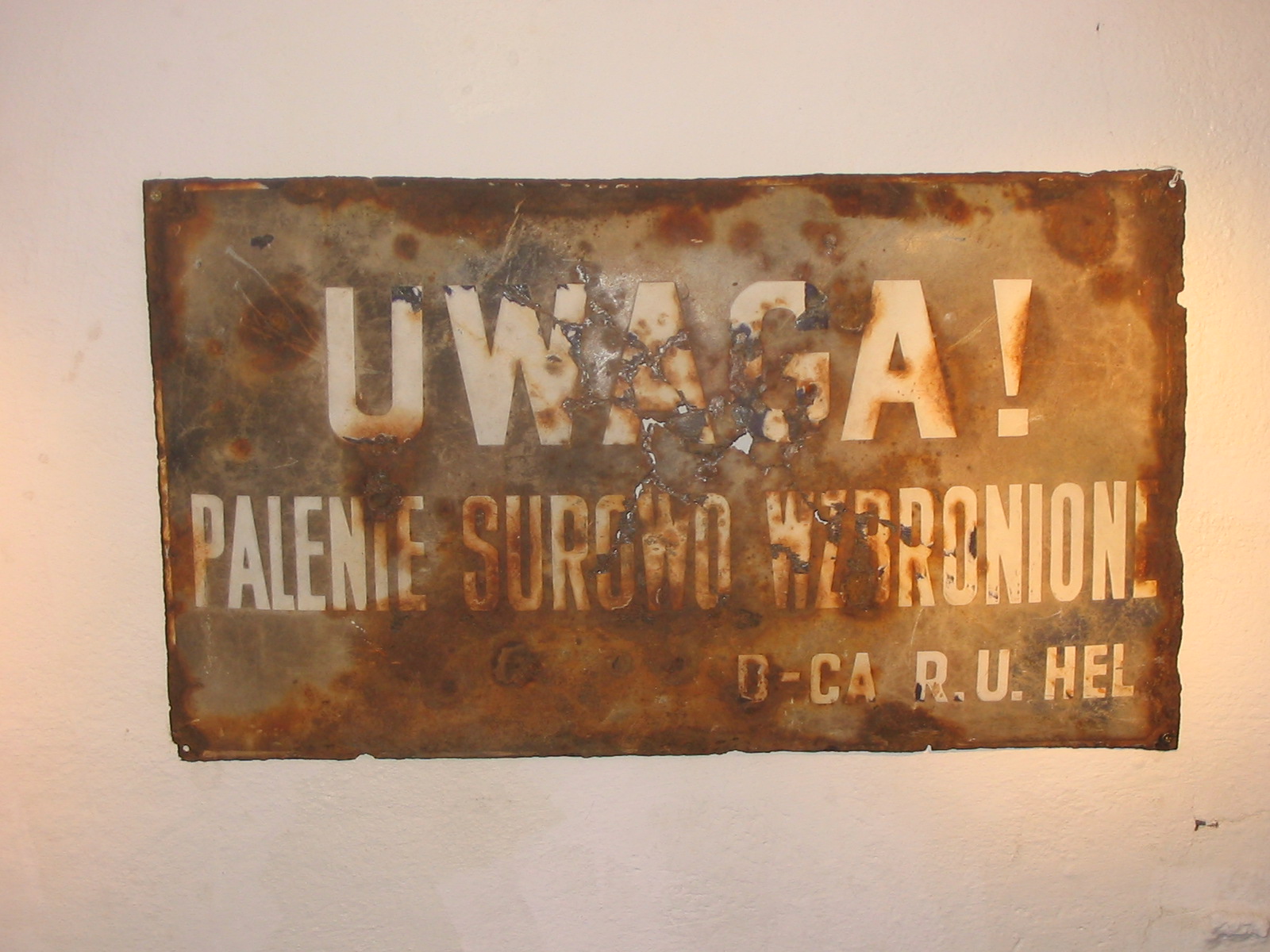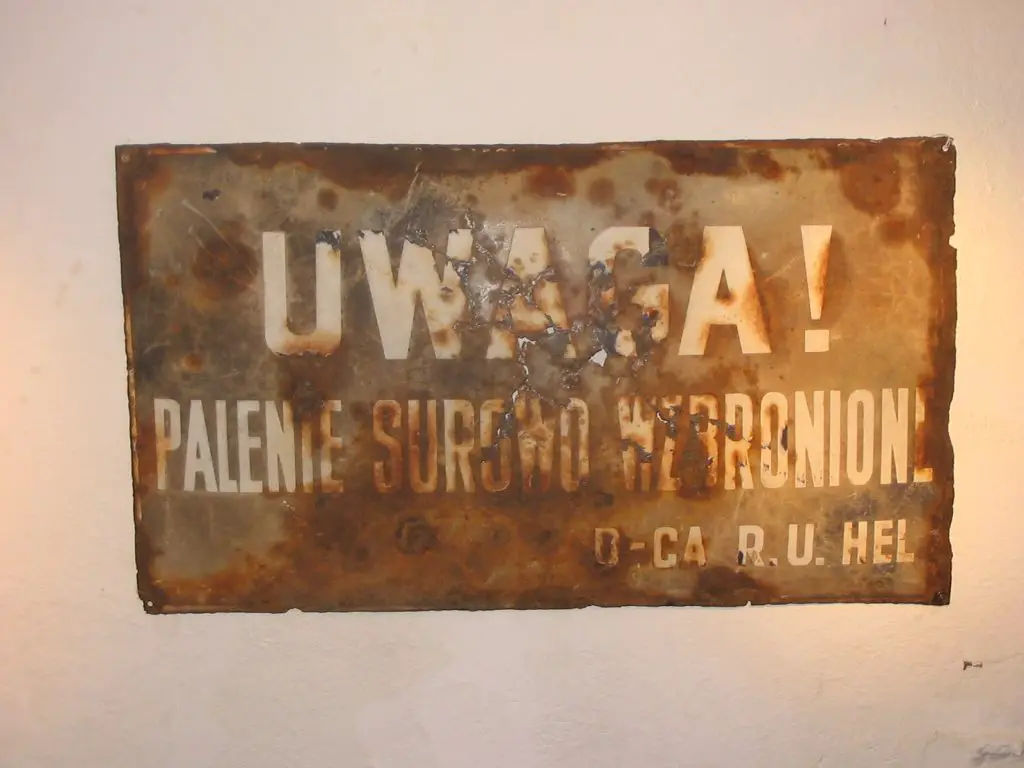 If you're interested in WWII and the navy history, make sure to pay a visit to this museum. There is a great exhibition covering the 1939 attack on Poland with many items on the display.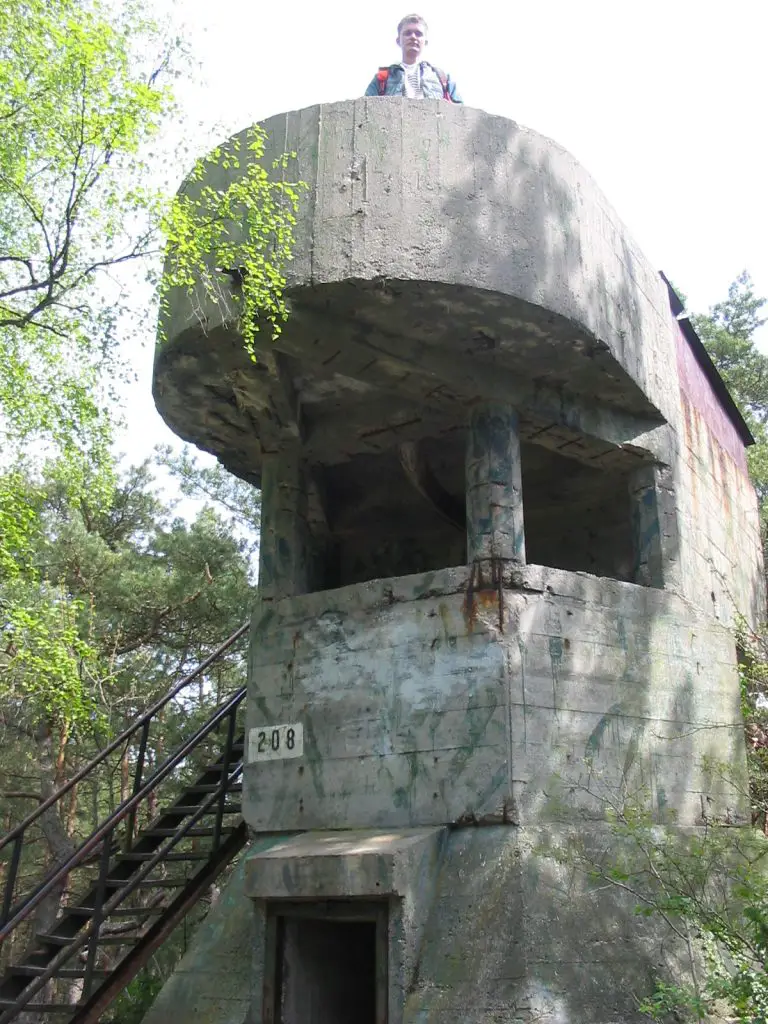 Is it worth visiting Hel in Poland?
The location of Hel is really unique. In fact, it is one of the most unique towns to visit in Europe. Ok, it's not Algarve, Lanzarote or Zante but it has so much to offer! With waters of the Baltic Sea surrounding it on three sides, giving it a great impression. In addition, amazing climate and natural conditions made Hel in Poland a well-known holiday resort, which is attracting many tourists every year.
Near Hel, there are many picturesque white-sand dunes protected by the Coastal Landscape Park. All of that makes the entire Hel Peninsula an extremely interesting destination to visit. A destination with beautiful nature and stunning landscape.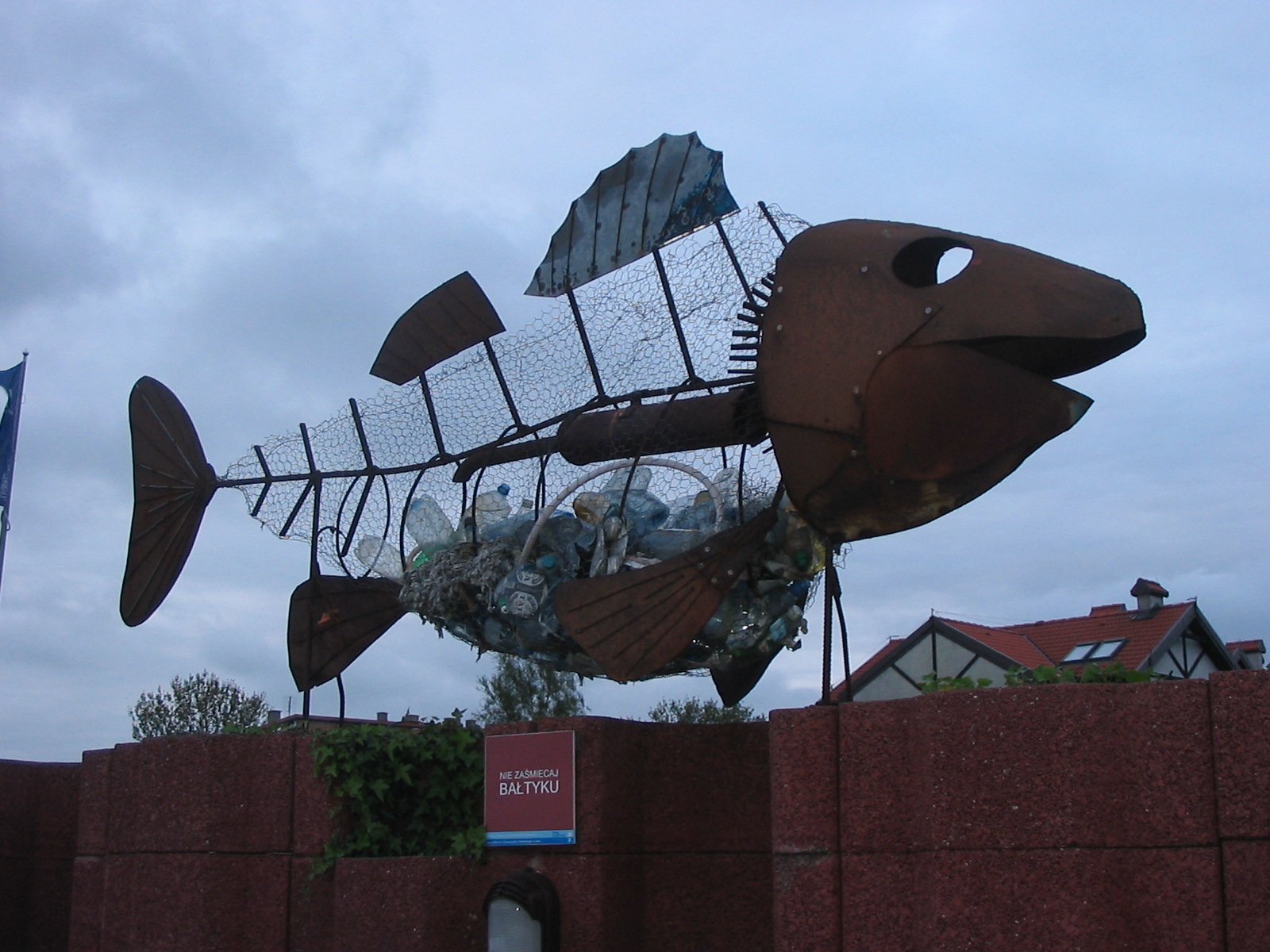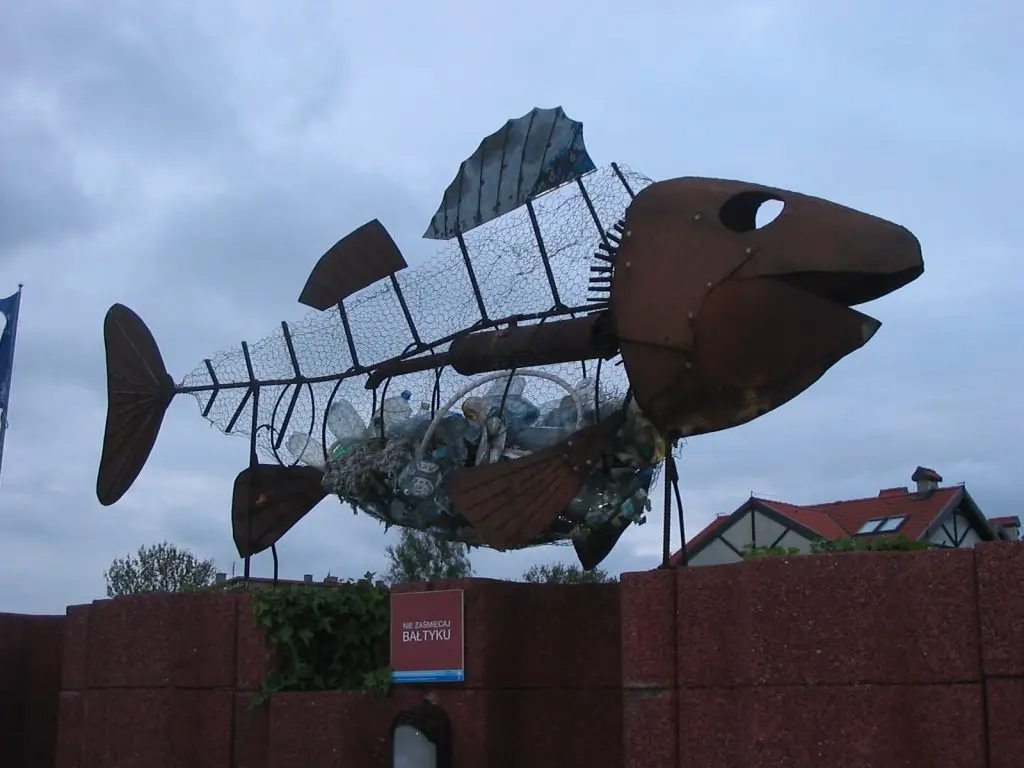 So, YES – make sure you visit Hel peninsula in Poland at least once in your life 🙂
What to see near Hel?
Hel Peninsula is often called Polish Riviera, this is mainly due to its amazing beaches and number 1 destinations for a see holiday in Poland.
Apart from staying is Hel, you should also consider other locations on the peninsula:
All of the provide great accommodations and endless possibilities to spend an unforgettable vacation. Some of the best attractions on the Hel Peninsula:
Puck Bay
Located in the western part of the Gulf of Gdańsk, Puck bay is separated from the open sea by the Hel Peninsula. The average depth is only about 3 m which makes it perfect for water sport. During high season you can watch sailing competitions every week.
Harbor in Kuźnica
Called the fishing centre of Hel peninsula, this beautiful village has been known for years as the best place to get fresh fishes. It's not exactly as British fish & chips but it's definitely a must-try when visiting this region!
Lighthouse in Jastarnia
It is not the highest lighthouse on the peninsula but it's still worth visiting as it really is a key landmark of the region. There are a few nice walks you can do around.
Naturist beach in Chałupy
This is definitely one of the most famous beaches in Poland mainly due to a song from the '80s called Chałupy welcome to. The oldest nudist beach in Poland is almost 4 km long and is really beautifully situated with a natural fence of dunes and pine forest.
How the HELL do I find a hotel in Hel Poland?
There is no shortage of amazing places to stay during your holiday in HEL. Please see below some of the TOP hotels in Hel we have selected for you:
"The 4-star hotel has air-conditioned rooms with free WiFi, each with a private bathroom. The area is popular for hiking, and bike hire is available at the hotel."
"Located in a quiet district of Hel, Apartamenty Sun&Snow Foka is 550 yards from a Gdańsk Bay beach and 0.8 miles from the open sea. It features free Wi-Fi and free private parking."
Need more inspiration? Find a hotel in your favourite part of Hel peninsula.
So, when are you going to Hel in Poland? 🙂
Summer is definitely the busiest time to visit Hel. With school holiday in July and Agust, many polish families travel to the peninsula to spend 2 weeks of vacations. Be ready for that as this place will be crowded and probably a bit more expensive than outside of the high season.
If you are planning to visit Hel in Poland and you are not restricted by a specific month, it is much better to visit the peninsula during June or September. You will have more space to enjoy this amazing region.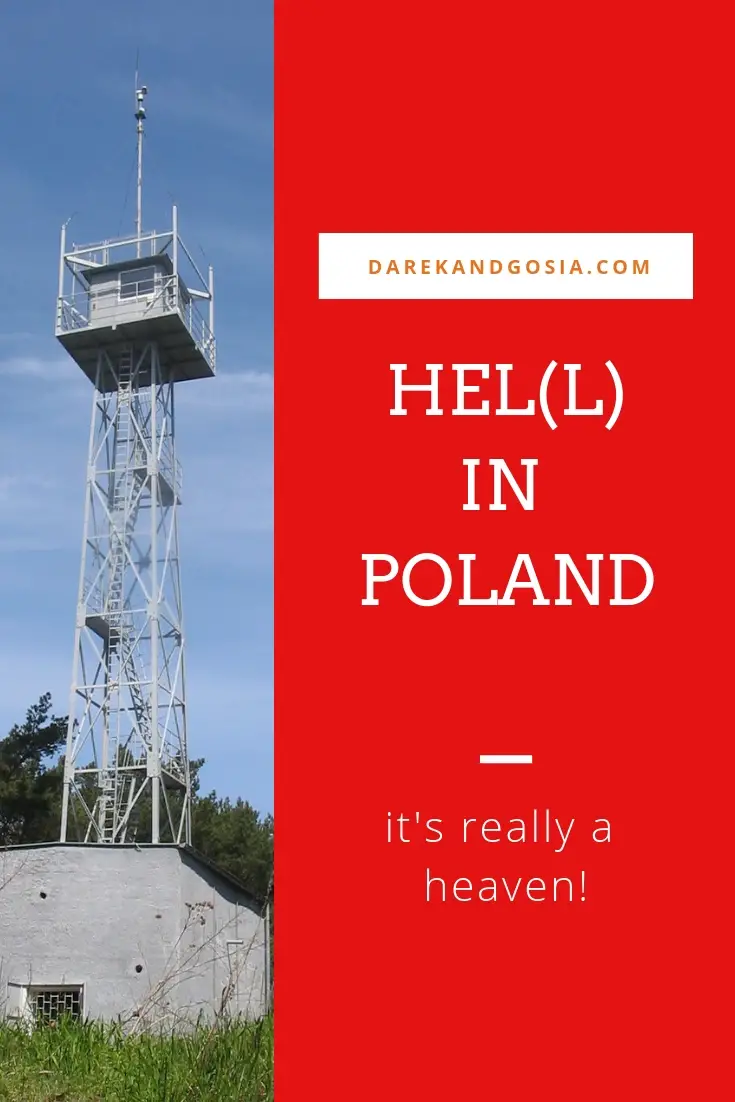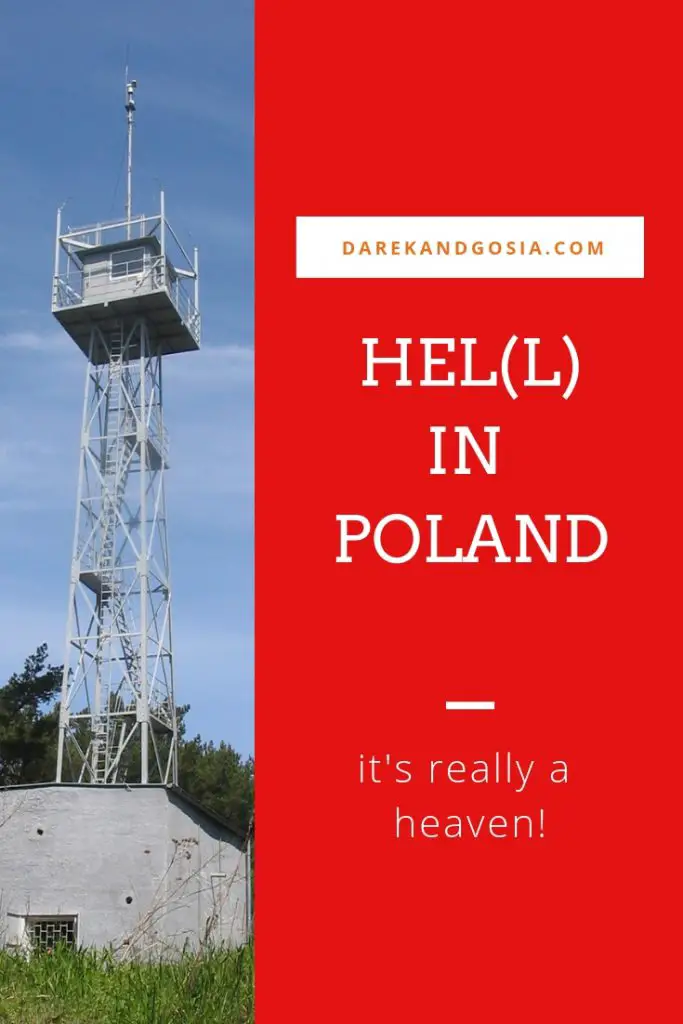 Articles you may like: