Looking for Lanzarote's best beaches for your next Canary Island holiday? From Papagayo and Flamingo beaches to the top sandy beach resorts in Lanzarote – we've you covered!
Lanzarote is a Spanish island with year-round warm weather and landscapes that look like they've been taken straight out of a fantasy game. There are unique art and architecture all over this island, including the heavy influence of César Manrique.
You can also visit said architect's home, which is built directly into the boulders of a lava field.
Lanzarote beaches – car hire:
We have rented cars many times during holidays in Spain and we always used discovercars.com
Check out our guide to the top car rental companies in Spain or simply explore the options directly on discovercars.com if you need a car during a trip to Lanzarote.
But you're not here for a history lesson, you're here to learn about some of the best beaches on the island. So, here we go: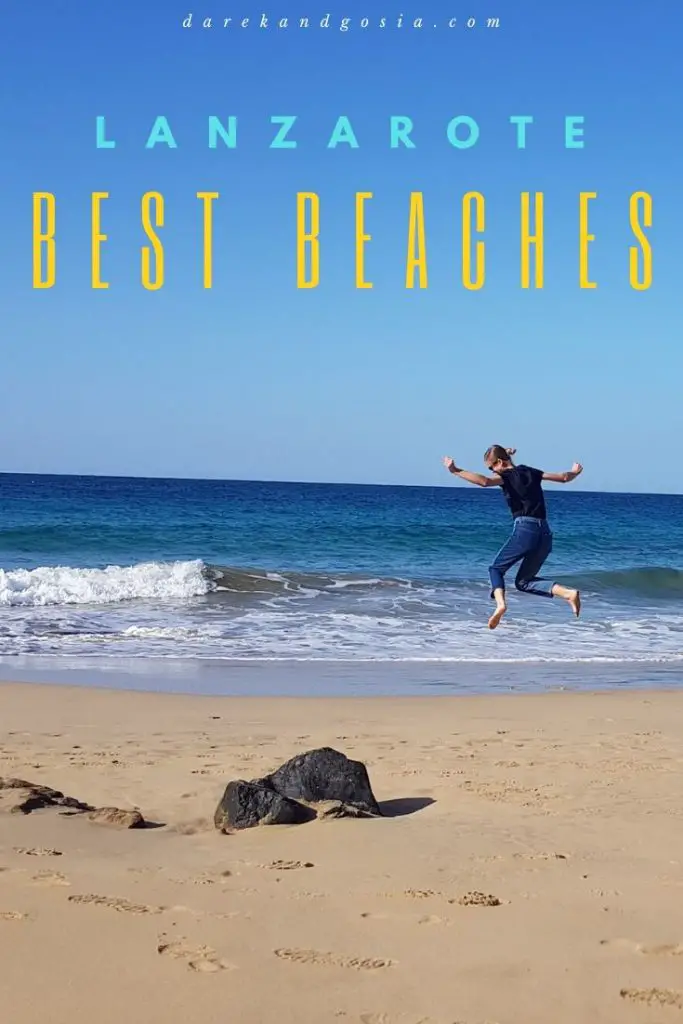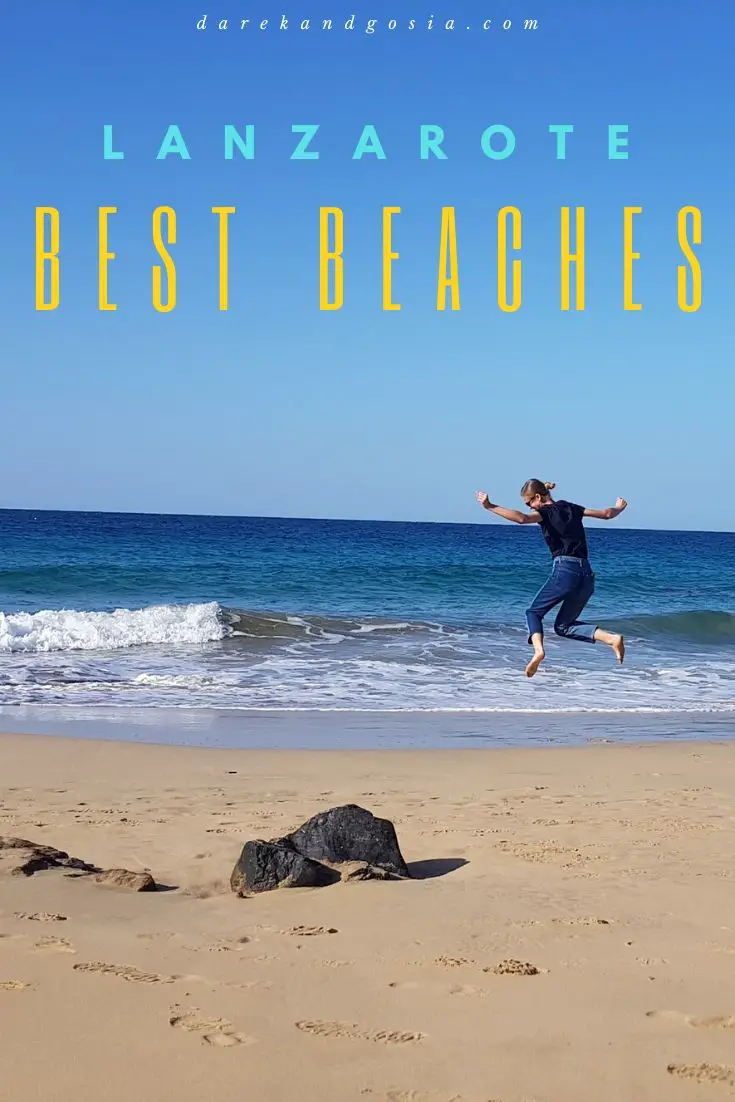 15 best beaches in Lanzarote:
1. Papagayo Beach
Best beaches Lanzarote? First on our list, Papagayo Beach is one of the most popular beaches in Lanzarote, which its white sands and crystal-clear waters. The ocean in this area seems to have an almost emerald green tone, and the area is small and private.
Many agree that Papagayo Beach is a perfect location for snorkelling, but it's also great for parents with children because the area is small enough that you can easily see where your little ones are splashing around. In fact, this is one of the best beaches in Spain!
This beach can be found in Los Ajaches, and there's a beach bar on the hillside near the cove where you can grab some quick refreshments. In case you are spending Christmas in Lanzarote then Papagayo Beach should be the number 1 please to visit on the Xmas day! 🙂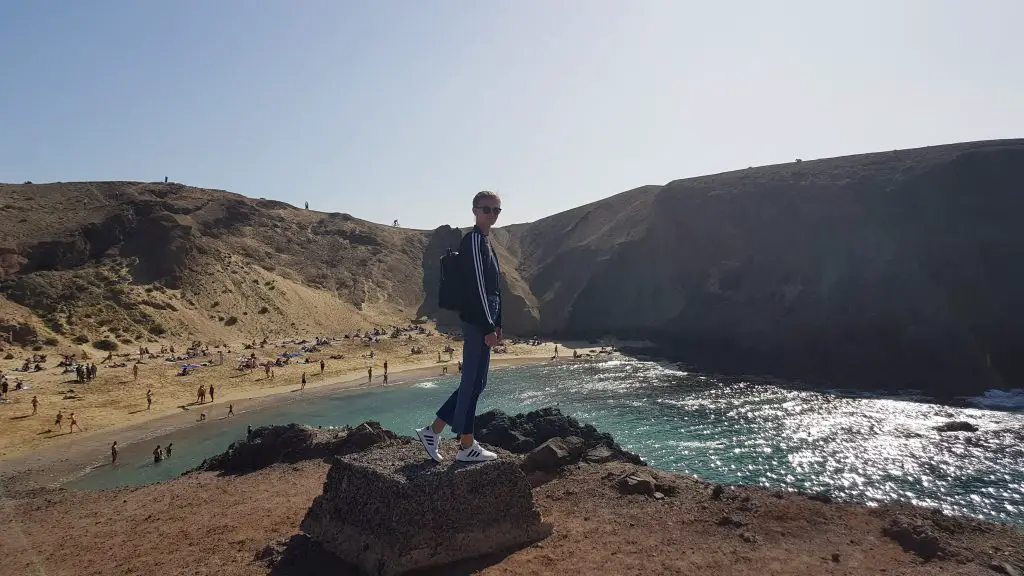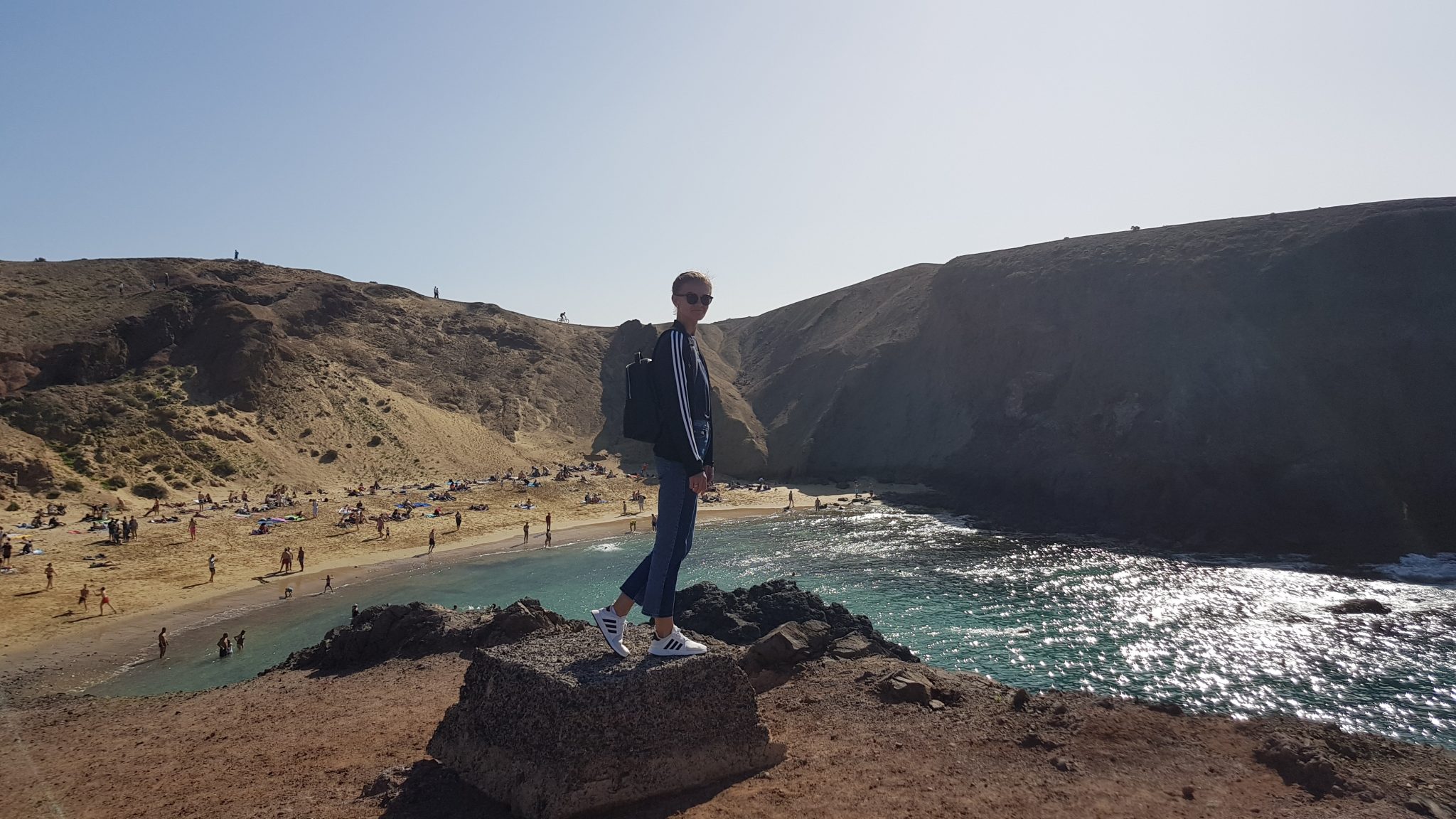 2. Playa de Famara
Found in the north-west of the island, Playa de Famara is the longest of the beaches in Lanzarote. Five kilometres long, and with the ideal conditions for all kinds of water sports; such as standard surfing, kitesurfing, and windsurfing. This really is one of the top beaches Lanzarote!
However, fair warning for those intending on getting in the water, this is a red flag beach. The reason for that is because the surf here can be quite dangerous. There are lifeguards on the beach all year, just in case you're concerned.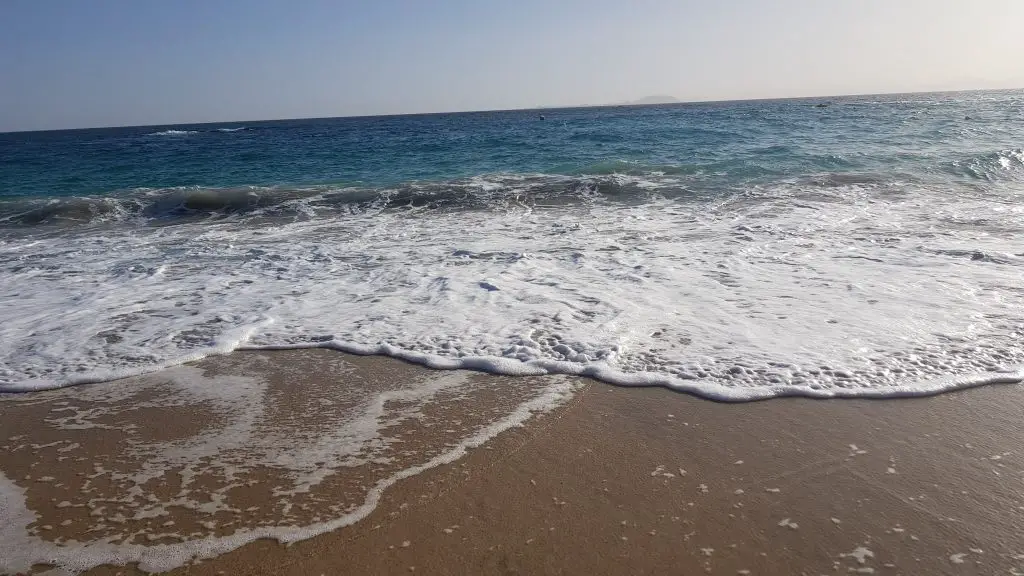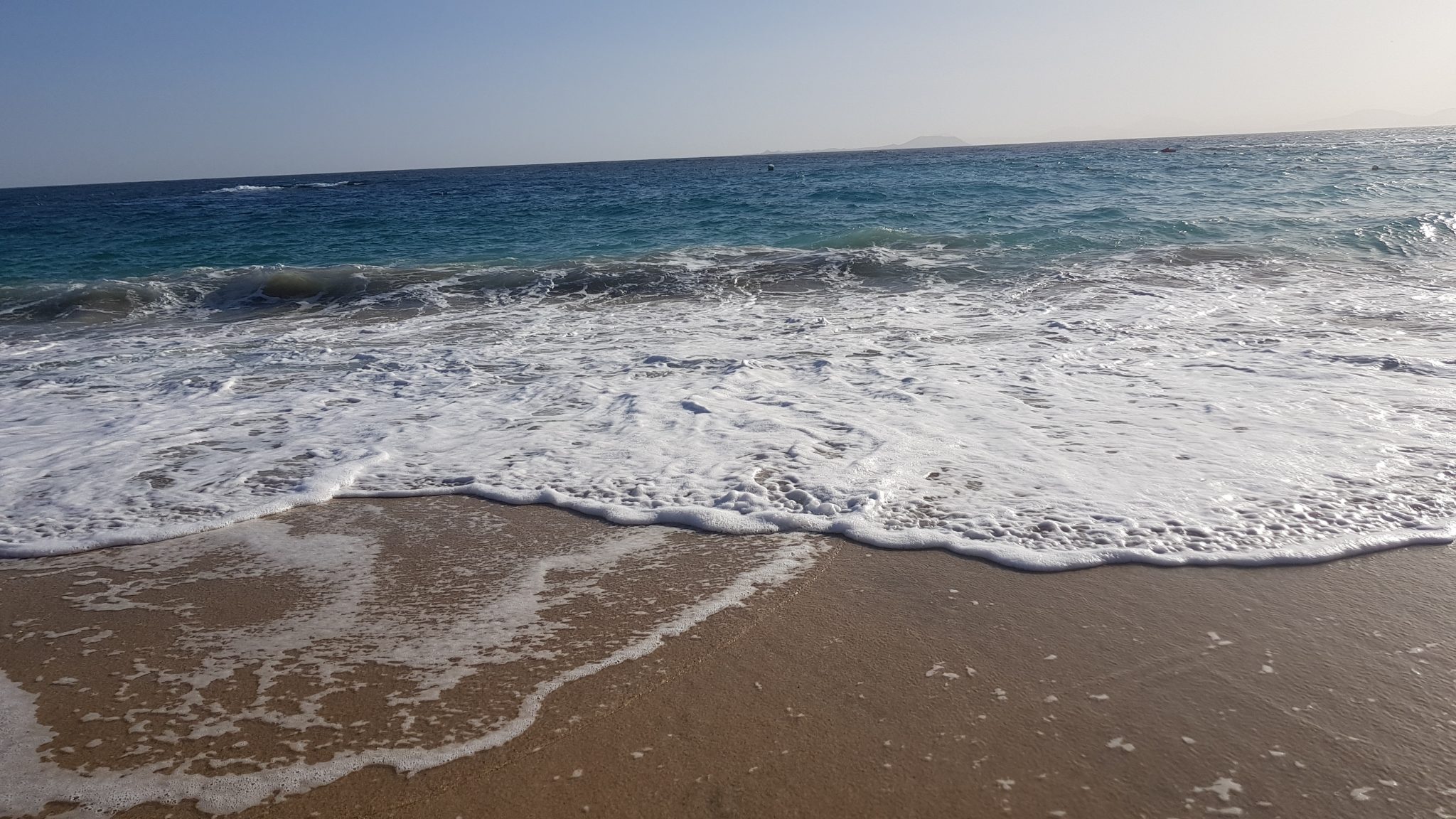 3. Playa Flamingo
Playa Flamingo is a tad further out than some of the other beaches in Lanzarote, but the golden sands and obvious tropical atmosphere is well worth the trip. From swaying palm trees caught in gentle winds to a great range of shops right by the beach, there's no reason not to visit.
Unlike Playa de Famara, Playa Flamingo is only 200 metres in length. It's a friendly, relaxed beach, and it's well-loved by families. This is because there are two breakwaters in the bay, stopping most waves from breaking on the shore of the beach. So, is Playa Flamingo on your list of best Lanzarote beaches?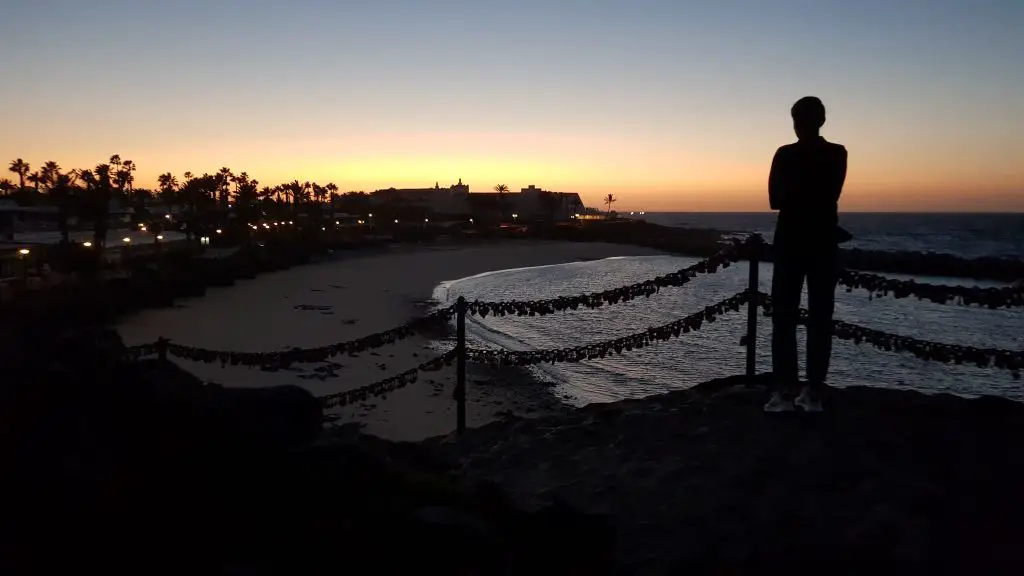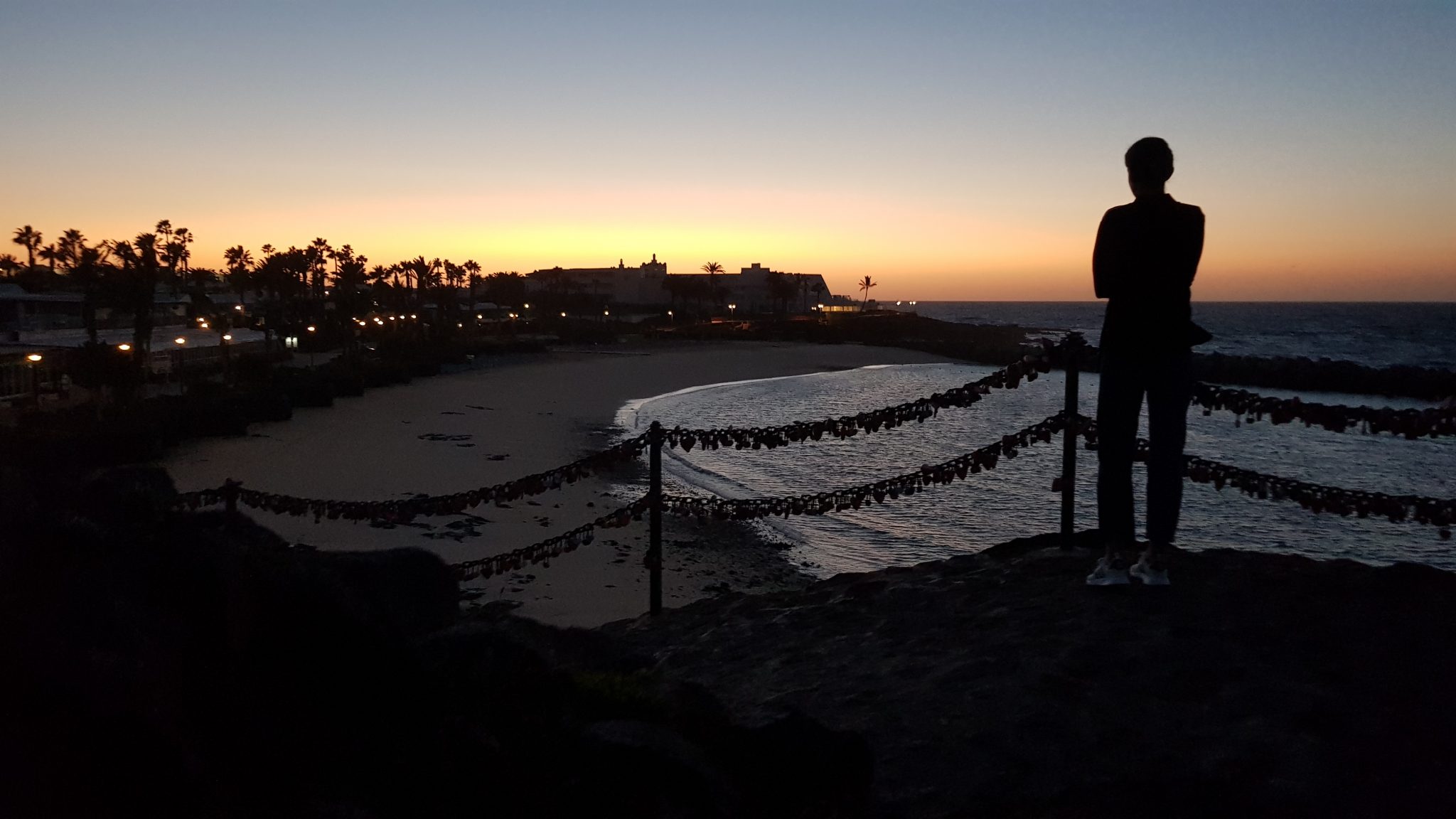 4. Playa de Montaña Roja
A rustic cove which is great for swimming and sunbathing, Playa de Montaña Roja is all about peace and nature. This small bay is sheltered from a lot of the rushing wind and overzealous waves, but its clear waters are surrounded by stunning scenery.
This beach is right next to a volcano, just in case you're looking to add a little spice to your beach visit. The volcanoes in Lanzarote are dormant volcanoes that haven't erupted for a couple of hundred years, so there's no danger here, it's just pretty amazing to walk along the rocky surface.
There are 1000 of them, though, which is almost incomprehensible.
5. Playa de las Conchas
A beach that's better for relaxation than anything else, Playa de las Conchas can be found in the north-west of La Graciosa; which is north of Lanzarote. It's a delightful beach, with ocean waters that highlight all the blues of the Atlantic, while the various colours of volcanic rock act as a backdrop.
You can get to this beach via ferry at several points during the day, and a return costs just 20 euros from the north of Lanzarote to the island of La Graciosa.
La Graciosa is probably the least popular island of the Canary Island, just because no one really knows about it. One of the top Lanzarote Spain beaches!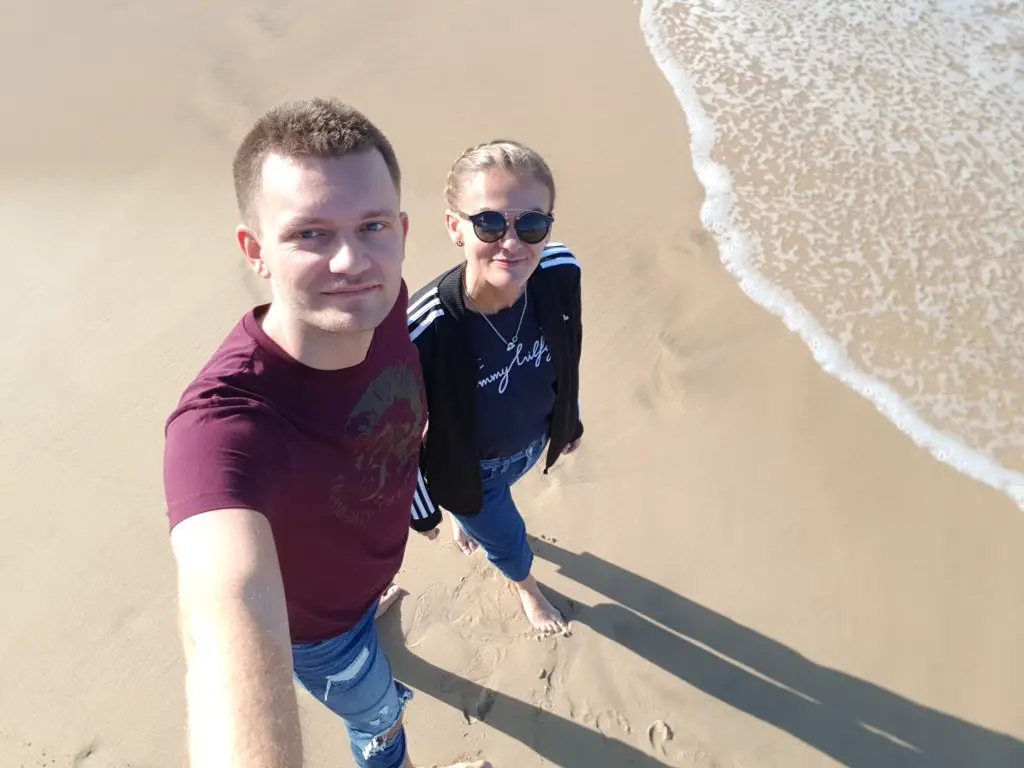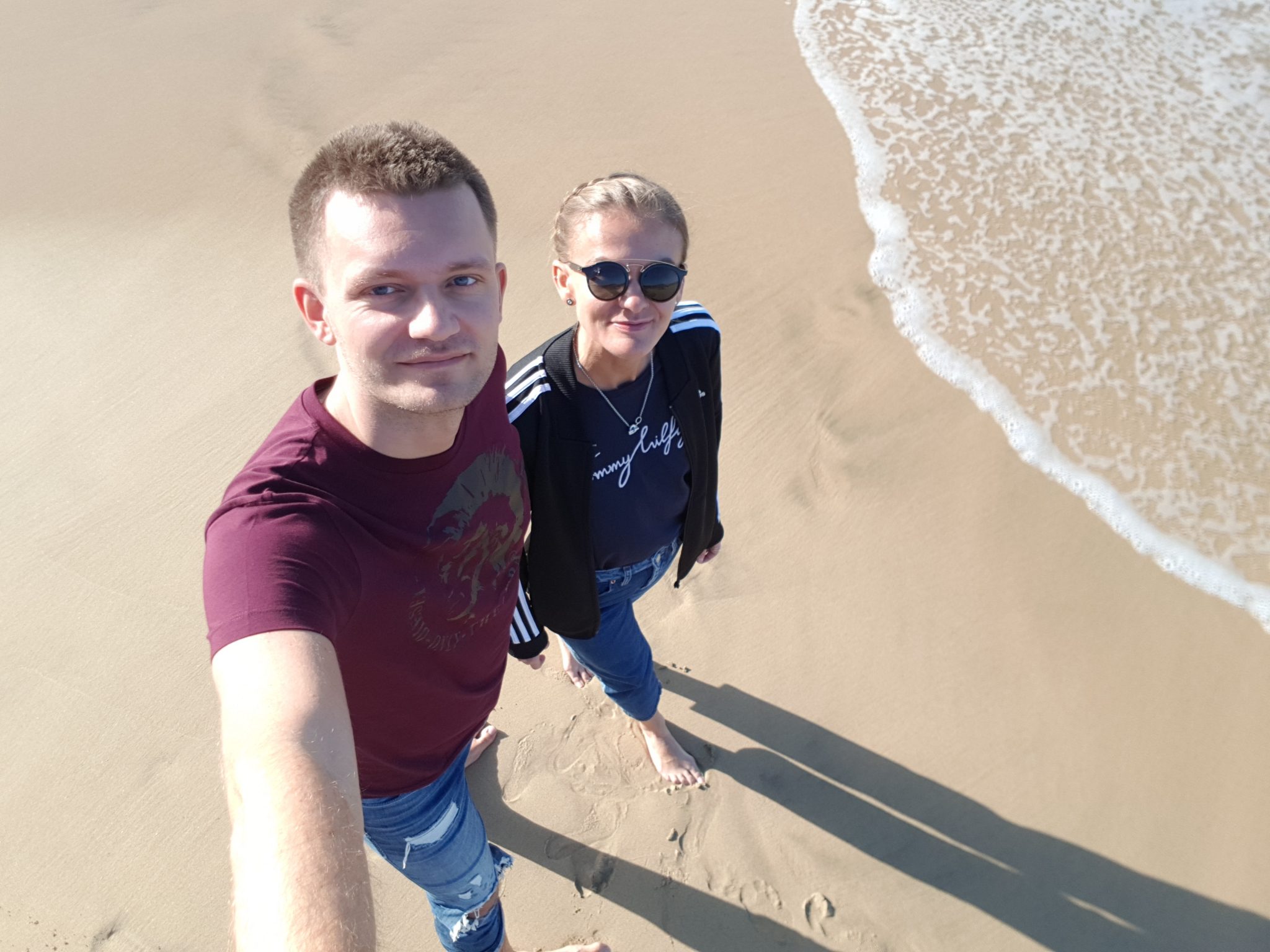 6. Caletón Blanco
This beach can be reached by car or by bus, and it's contrasting black rocks and light sands create a breath-taking scene. The water here is calm, despite the heavier winds, which provides ideal swimming conditions for you and your family.
Thanks to the shallow waters in this sheltered bay, this beach's little section of ocean is a few degrees warmer than other beaches in the area; which makes it more suitable for younger children who may not have been in the sea before.
You can find this beach southeast of the port city of Órzola. It's located in a large bay, right by a short gravel road, which leads directly to the beach's parking facilities.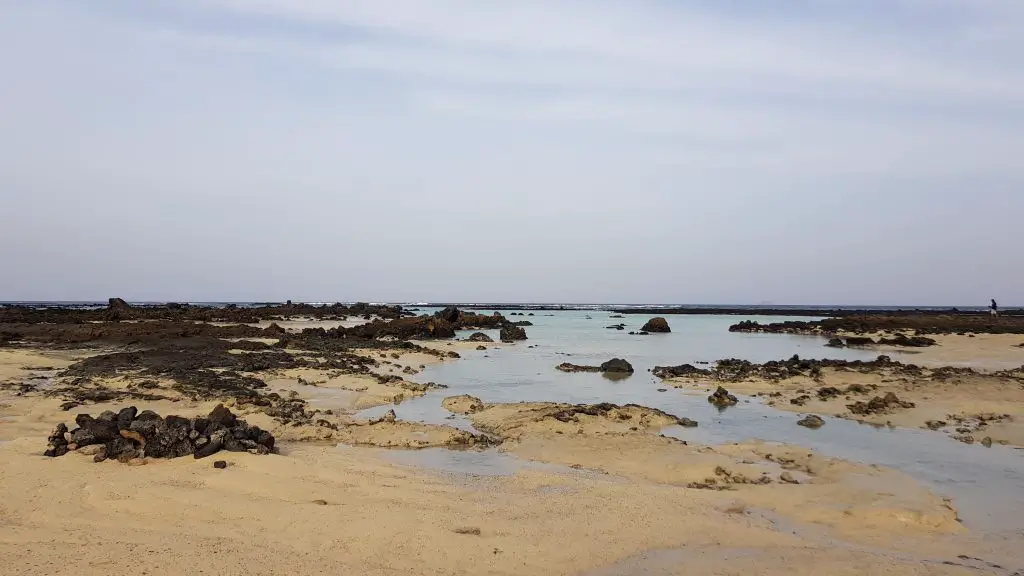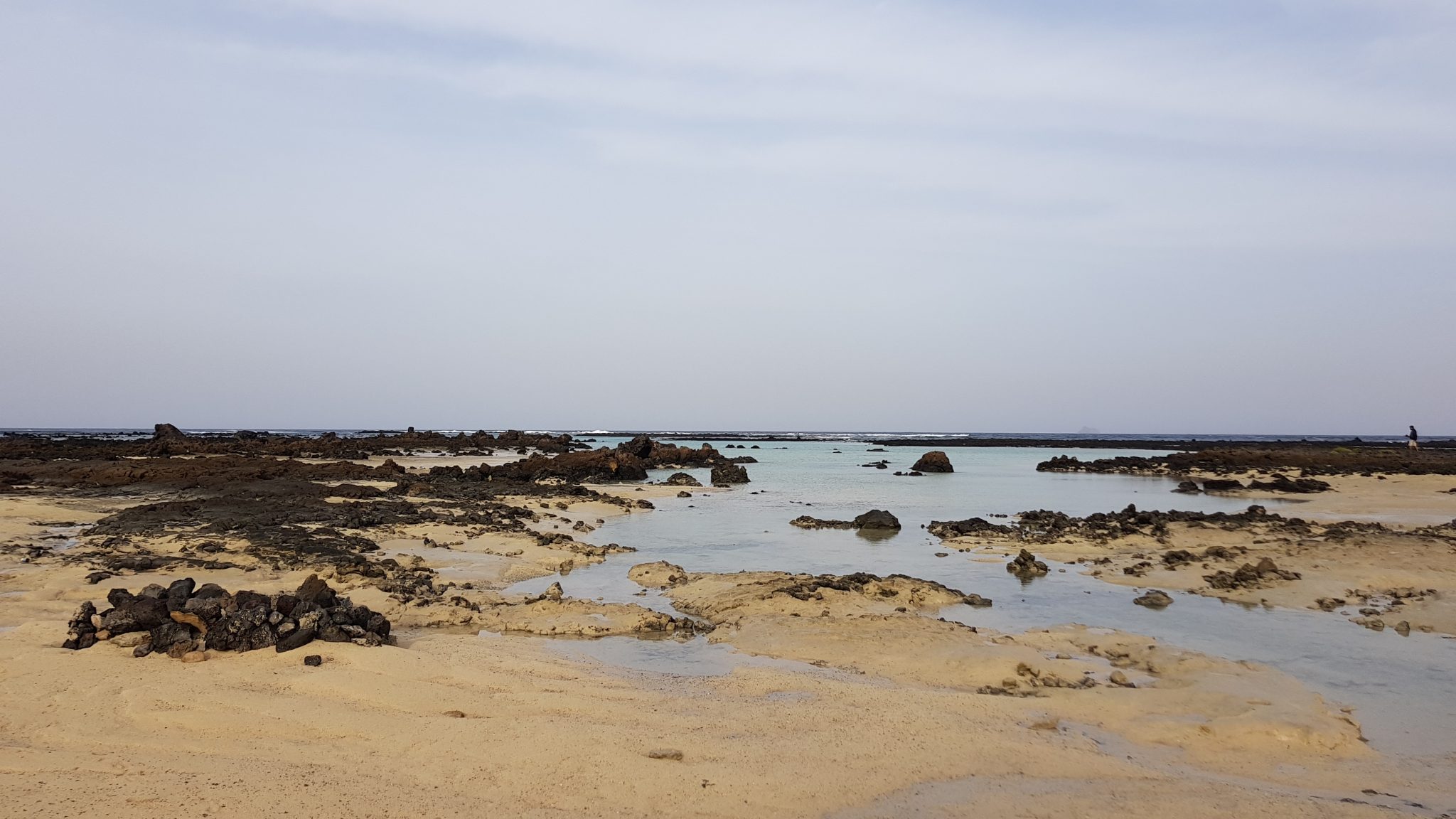 7. Caleta del Mojón Blanco
La Caleta del Mojón Blanco can be found in the Haría region of northern Lanzarote, approximately 3 kilometres away from the port of Órzola. The fastest way to get to this beach is to take your car across the LZ-1, or hop on the bus on line number 9.
Like Caletón Blanco, Caleta del Mojón Blanco has quite a few pitch-black volcanic rocks across its shores. This is one of the brightest sandy beaches in Lanzarote, and its extravagant nature makes it the perfect beach for partners to visit.
The area is entirely natural, with no industrial constructs anywhere nearby. In fact, the only thing you'll find that isn't part of the beach is the bins for people to use.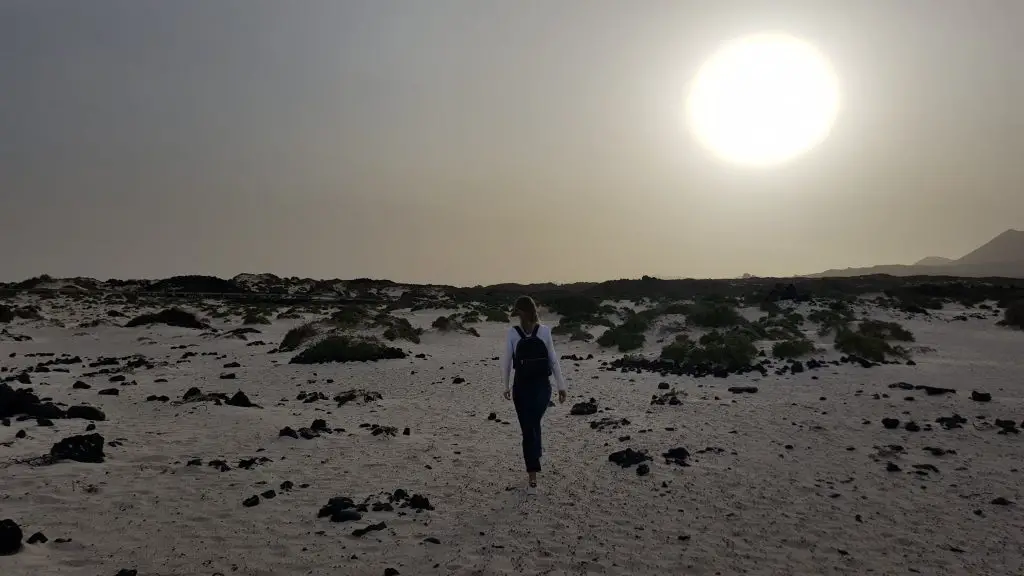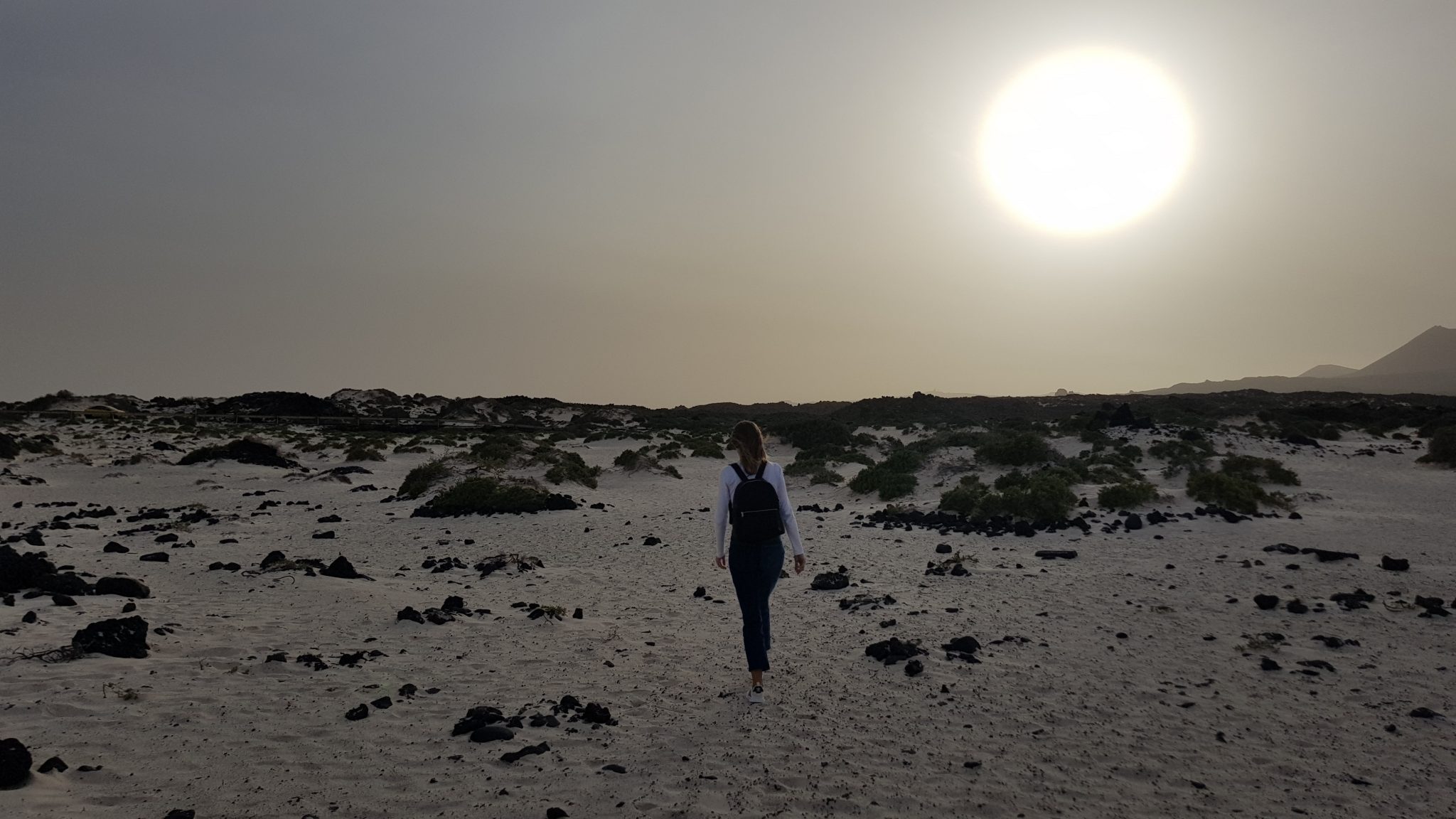 8. Playa La Francesa
Just over 400 metres in length, Playa La Francesa is a beautiful and rural beach of outstanding quality. The views of this beach are beyond gorgeous, and the bathing area here is much cooler than its neighbouring beach: La Cocina.
There are no services on the beach, and it can only be reached by bicycle or on foot. It takes approximately 20 minutes to get to Playa La Francesa from Caleta de Sebo's town centre.
You can see this stunning beach from Mirador del Rio – one of the best places to visit in Europe!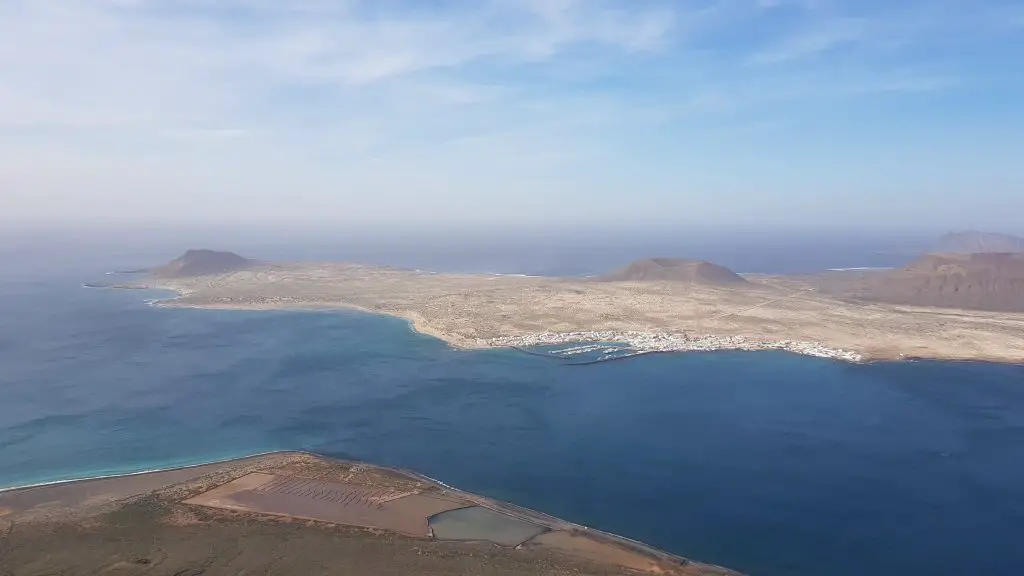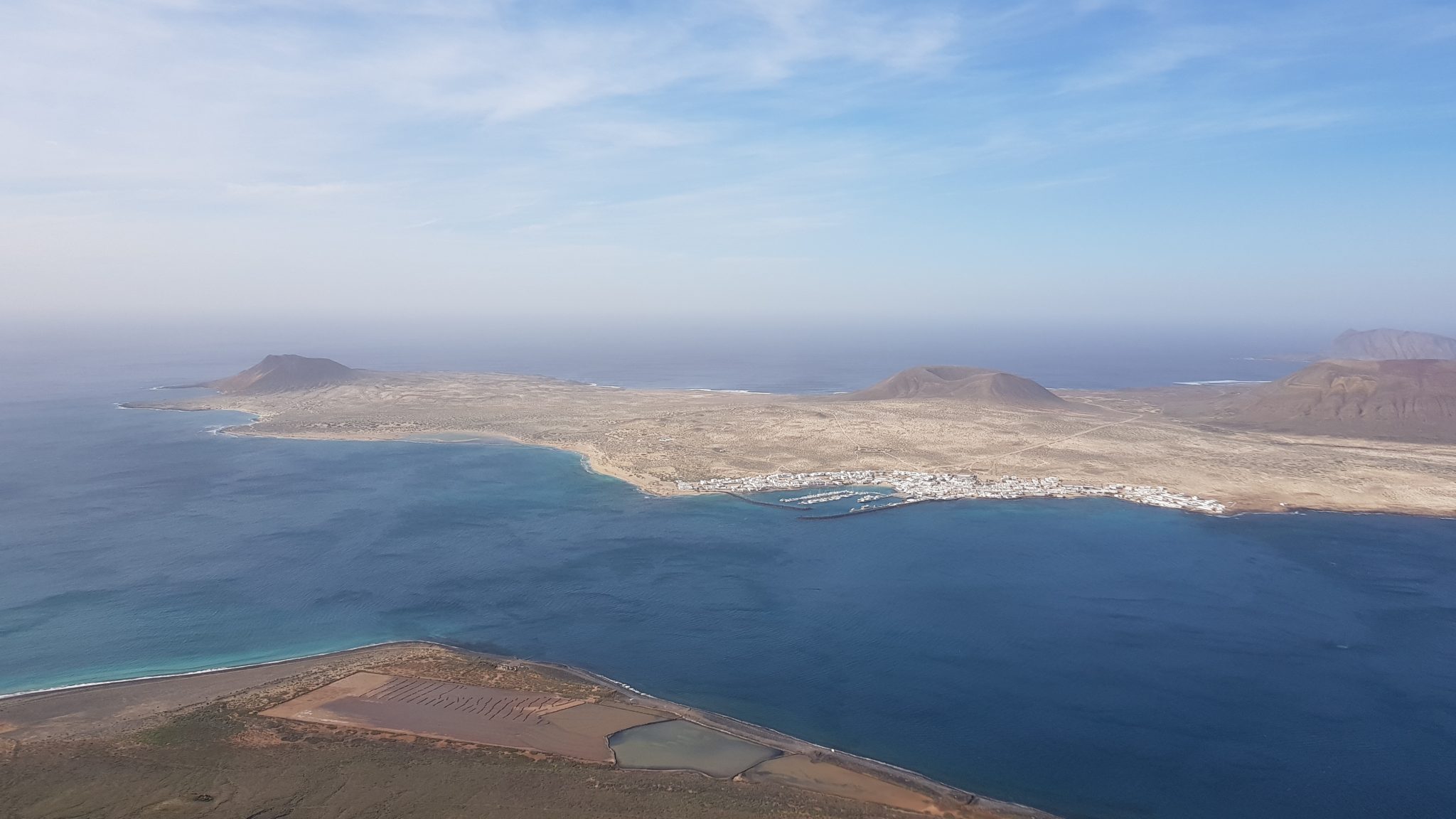 9. Playa Del Jablillo
Playa Del Jablillo beach is located in Costa Teguise, which is in the east of Lanzarote. It is naturally sheltered from the wind and tides, and it has a breakwater which further guarantees the calmness of the ocean as it travels into this beach's shores.
Playa Del Jablillo is perfect for the whole family, where you can all enjoy the sun which shines all year.
10. Playa Montaña Bermeja
This beach is so unique. Playa de Montaña Bermeja stretches 400 metres and is filled with black sand. You can find it near the village of El Golfo. Locals and travel sites warn against going into the water at this beach due to its strong waves and harsh current.
It's a dangerous ocean here, but the view is like nothing you've ever seen before.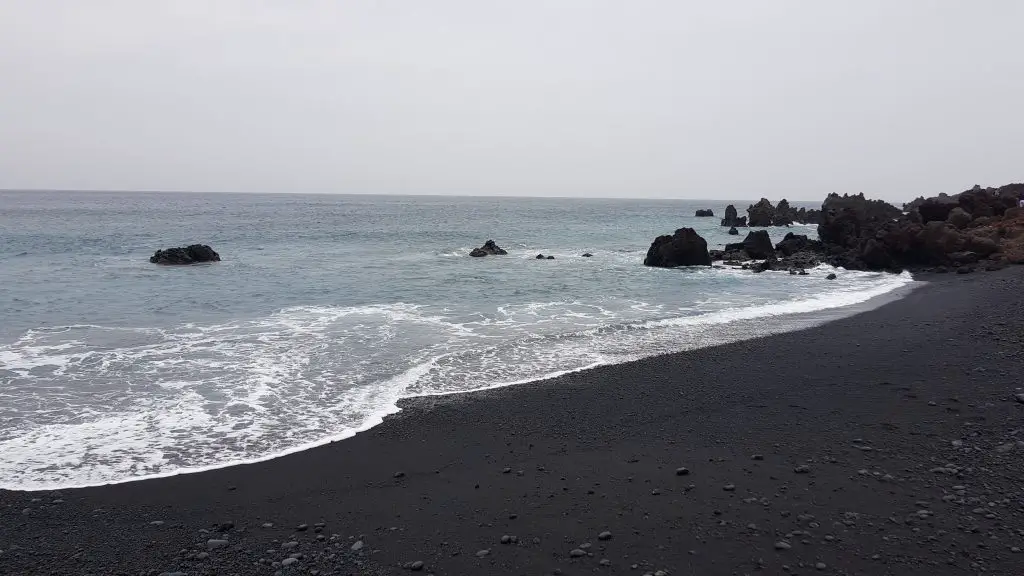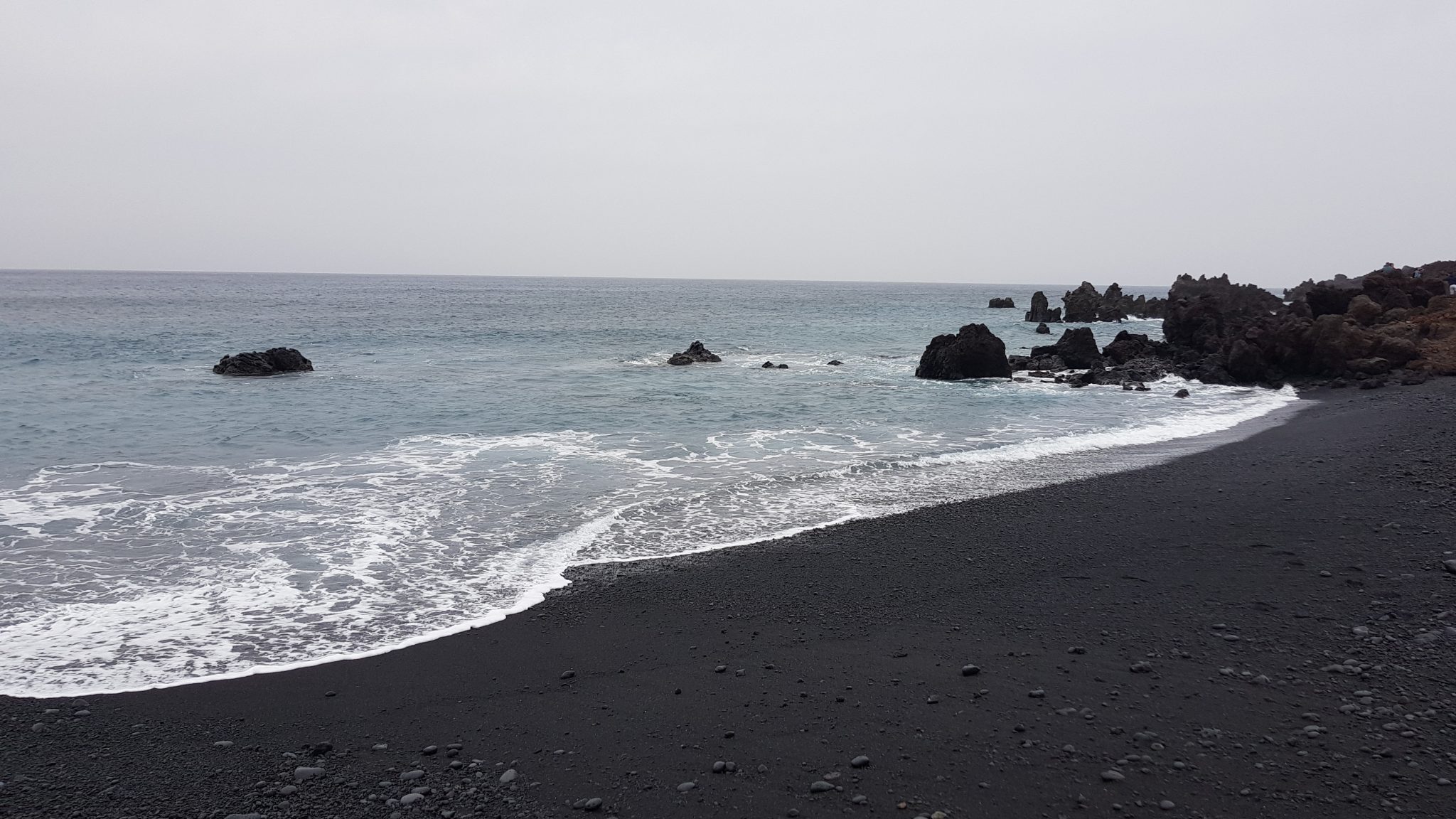 11. Playa del Charco de los Clicos
Playa del Charco de los Clicos is located in the southwest of Lanzarote, south of Timanfaya National Park. The beach is situated in a cauldron which is half-sunken into the sea, surrounded by a green-coloured lagoon. It just has to be on the list of Lanzarote best beaches.
The striking colours of the lagoon form an impressive colour contrast to the black lava sand. It's all completely safe; the ocean's colour is caused by an algae species in the water.
However, the beach is closed off to protect its natural wonders as it's one of the top things to see in Lanzarote.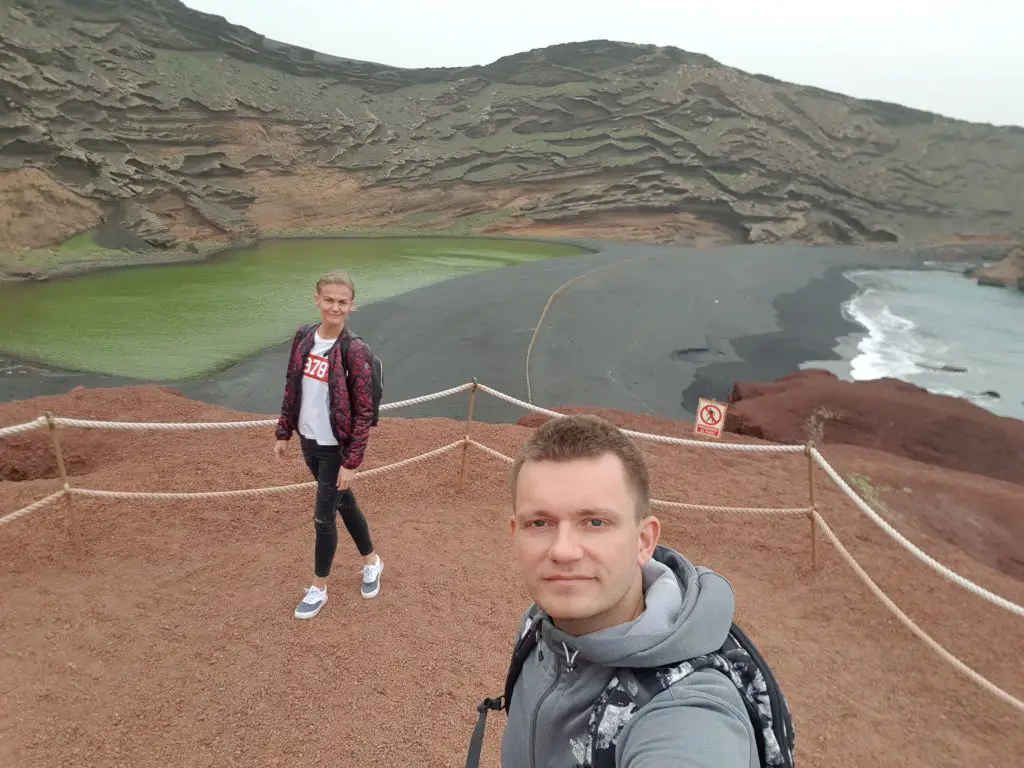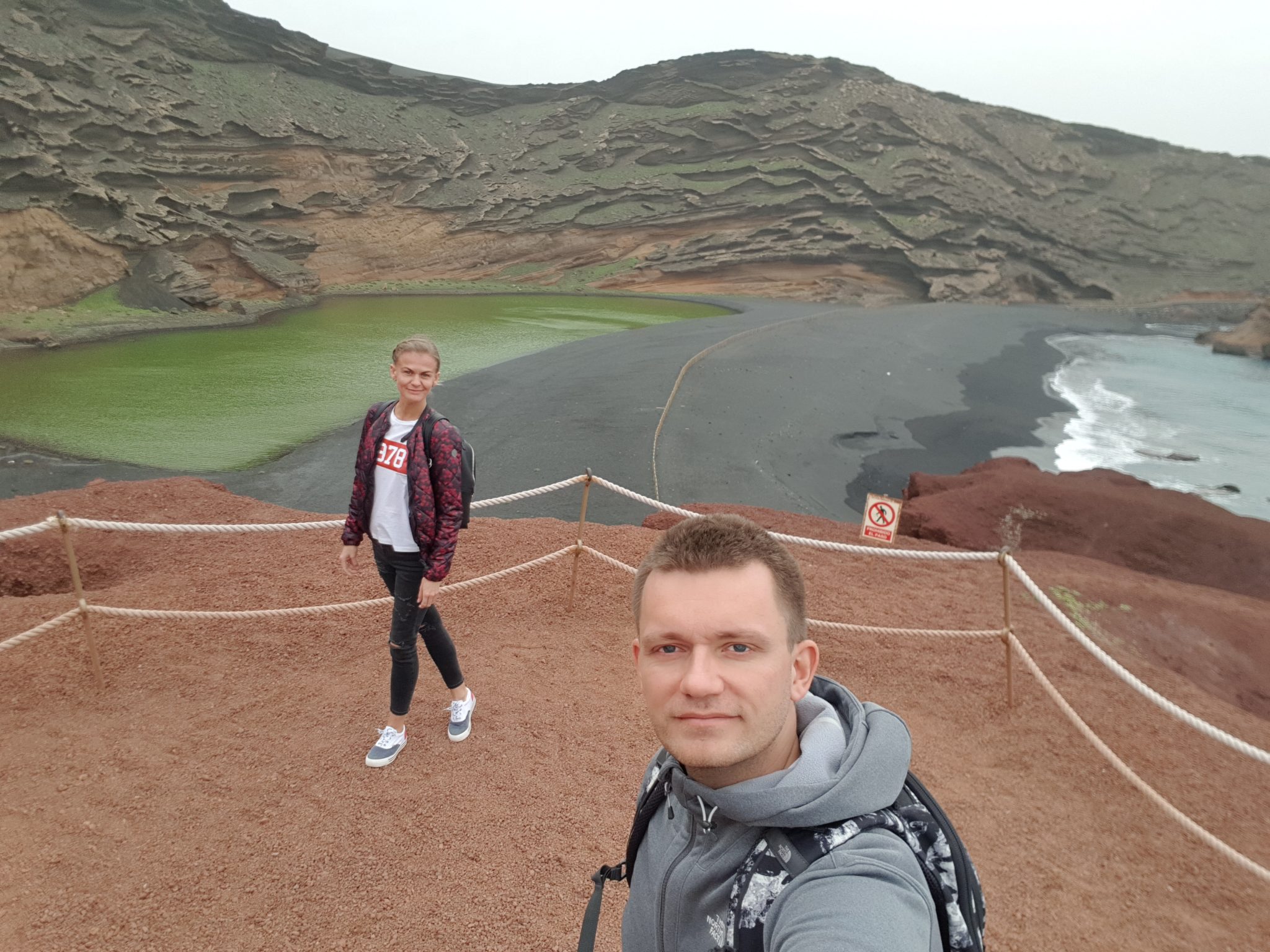 12. Playa Del Pozo
Without a doubt, this is one of the best beaches in Lanzarote! Playa Del Pozo is a part of an area which hosts six beaches. It is located within the Los Ajaches Nature Park in the south of Lanzarote.
This one has golden yellow sands, surrounded by rocky cliffs. The best thing about this beach is definitely the dunes that are dotted around the landscape.
Since this beach is part of a nature park, there is a small entrance fee to pay. However, it is possible to hop from this beach to any of the others in the area.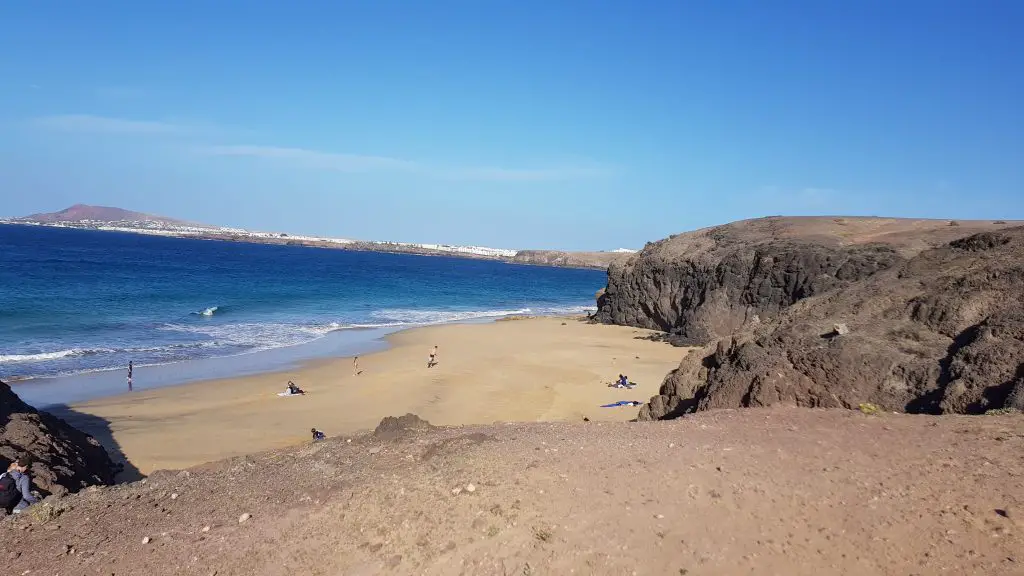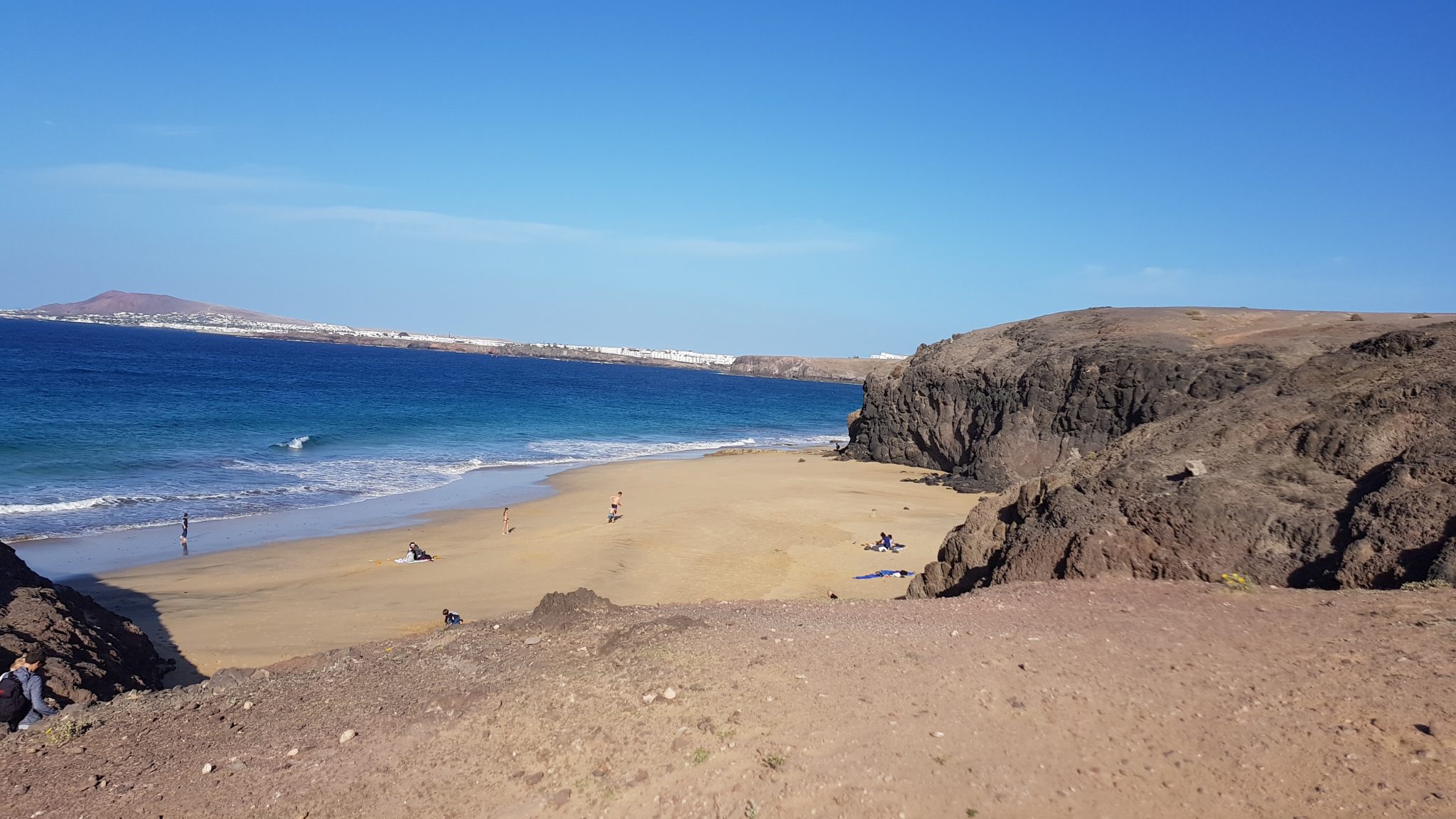 13. Playa Mujeres
For plenty of privacy and another beach with more dunes than you can shake a stick at, Playa Mujeres is the perfect place for you. The stone constructs on this beach are arranged in a semicircle, which is meant to protect guests from the heavier winds.
There are no facilities on this beach, so it's not likely that you'll be visiting for long, but it will be a beautiful visit while you're there.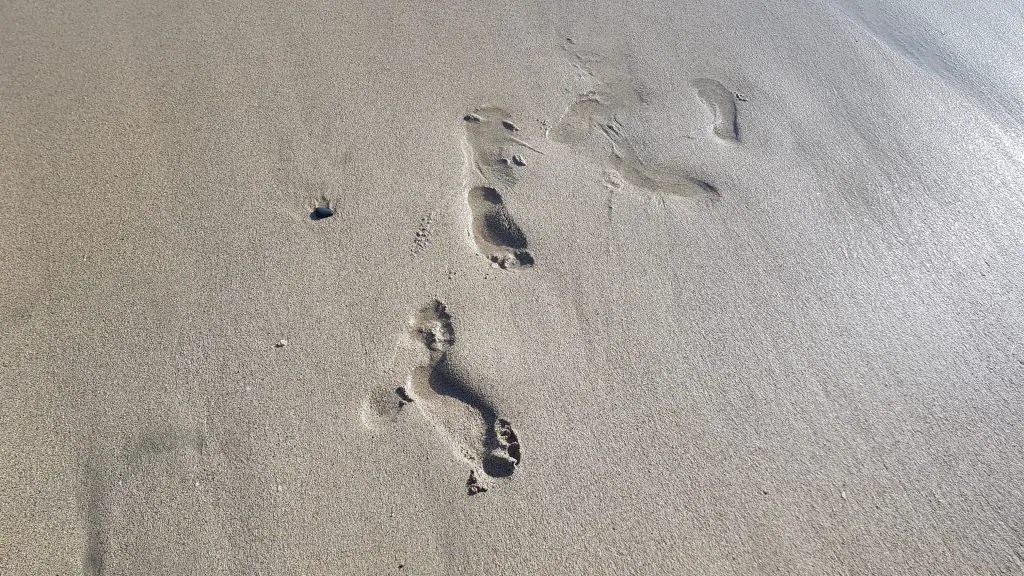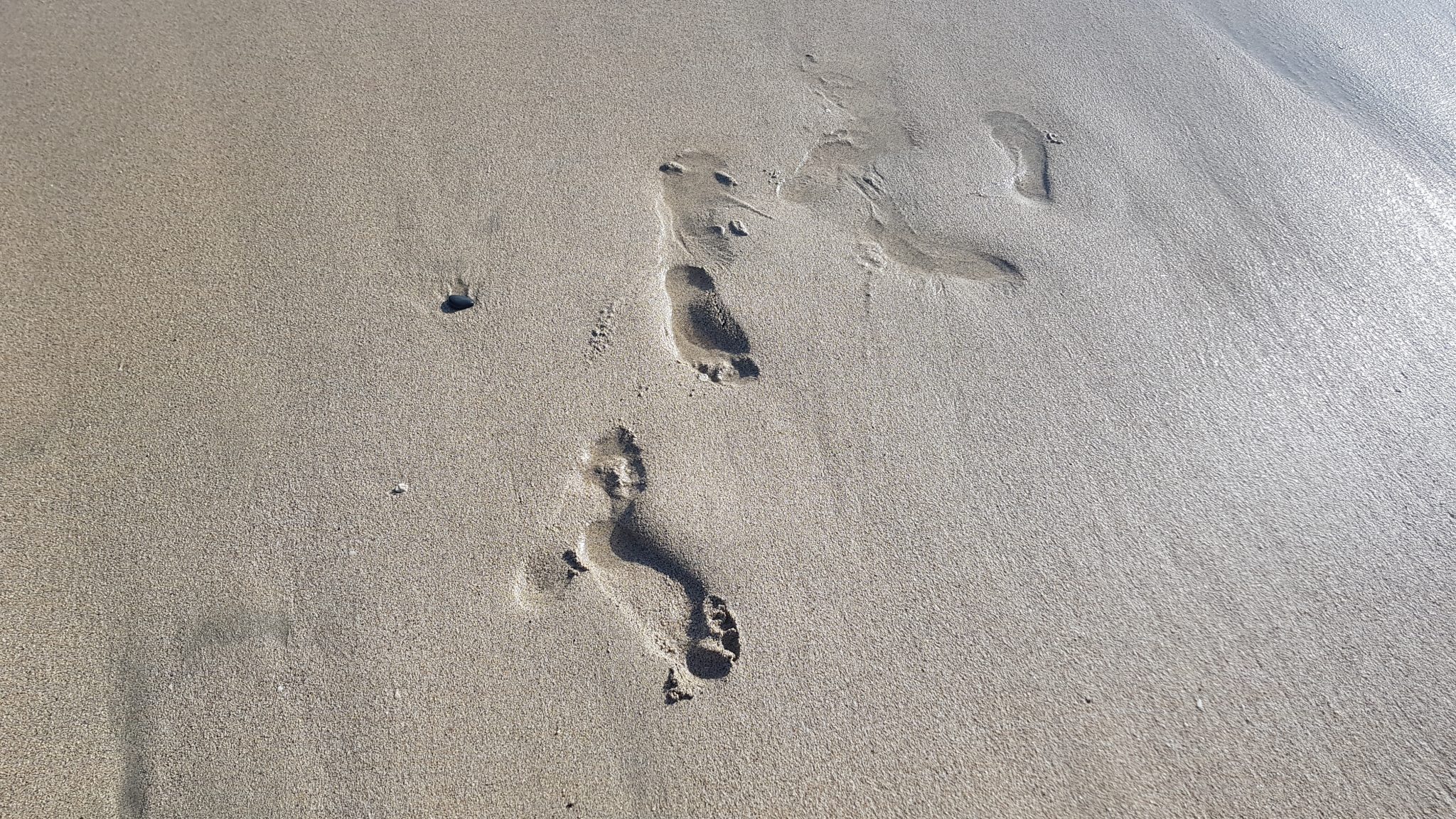 14. Playa Blanca
Due to its location, you can enjoy all the advantages of a city when you visit Playa Blanca. The promenade on this beach has everything you need; there are even equipment and clothing shops.
The Playa Blanca consists mainly of light sand, but there is also a plethora of small black pebbles across the beach.
Deck chairs and parasols are forbidden on this beach, and there are no lifeguards. Is Playa Blance top on your list of Lanzarote beaches?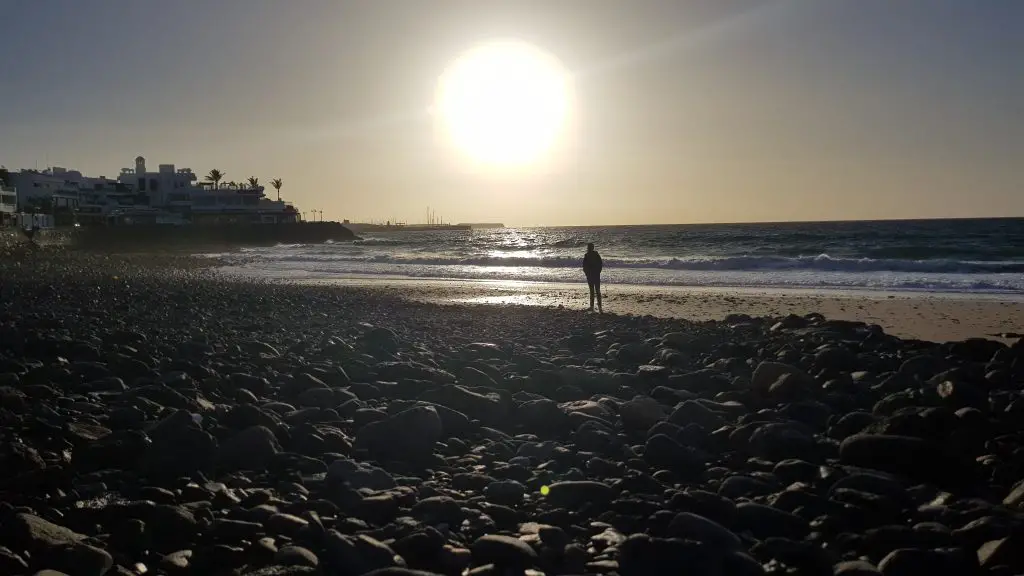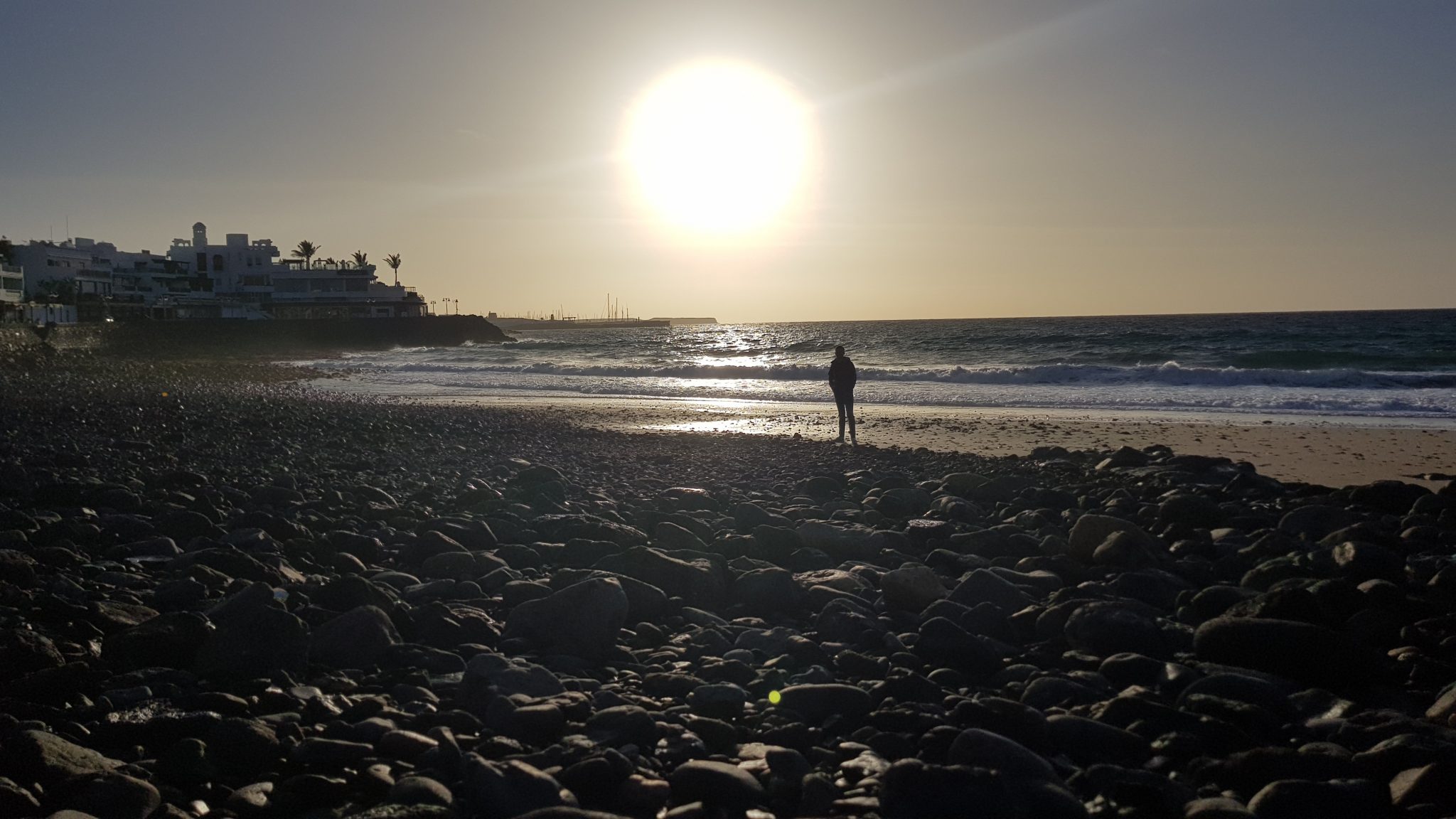 15. Playa Del Risco
A beach for those who are looking for a little peace and quiet. Playa Del Risco can be accessed via a steep coastal path, and as long as you're on foot, you shouldn't have any issues.
It does take approximately an hour and a half to get here, though, so you'll need to be prepared for that.
The plus side is that not many are willing to engage in the journey to reach the beach. It's often very quiet, and pretty much deserted.
Planning a trip to Lanzarote soon? Make sure you use the below resources:

* Find a cheap flight to Lanzarote

* Rent a car at Lanzarote airport, but before you do that read our guide about renting a car in Europe

* Book accommodation: 3* Hotels in Lanzarote start at €40!

* Read our other Spanish articles: Alicante, Ronda or Barcelona
What is your favourite beach in Lanzarote?
Would you add any other beaches to the list of top beaches in Lanzarote? Whether you visit Lanzarote as a winter sun escape or just looking for inspiration for your next European beach holiday, you can be sure one thing! The beaches in Lanzarote are top class, and many of them are amongst top landmarks in Spain.
Need more inspiration? What about top things to do in Tenerife or best places to visit in Gran Canaria? 🙂
Love Spain?
Read our other articles related to this stunning country:
Unusual Things to do in Alicante
30 TOP attractions in Barcelona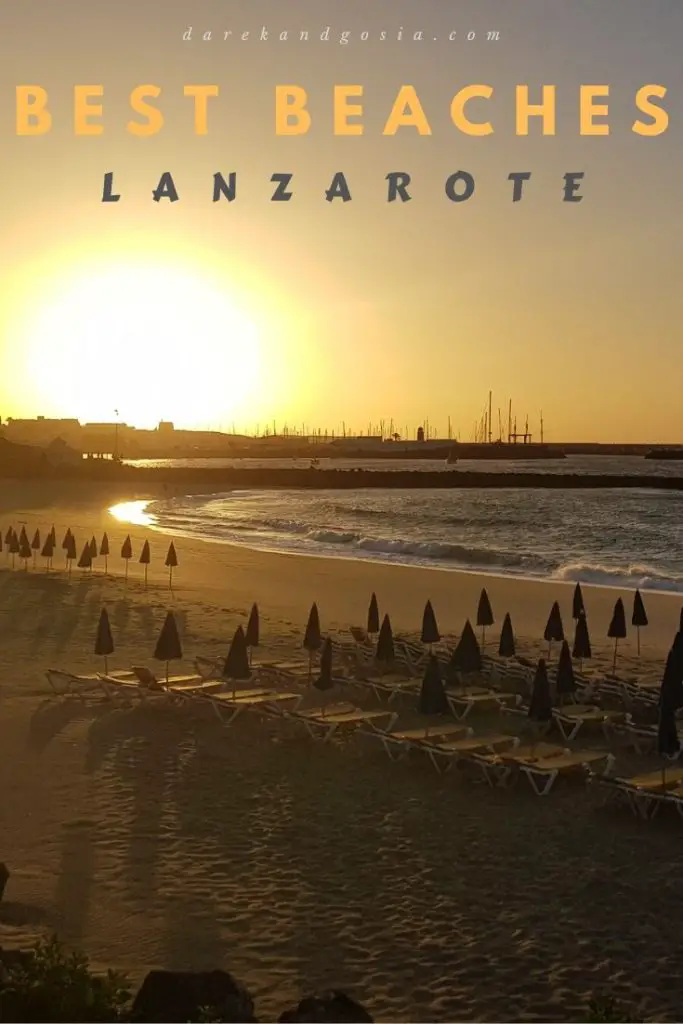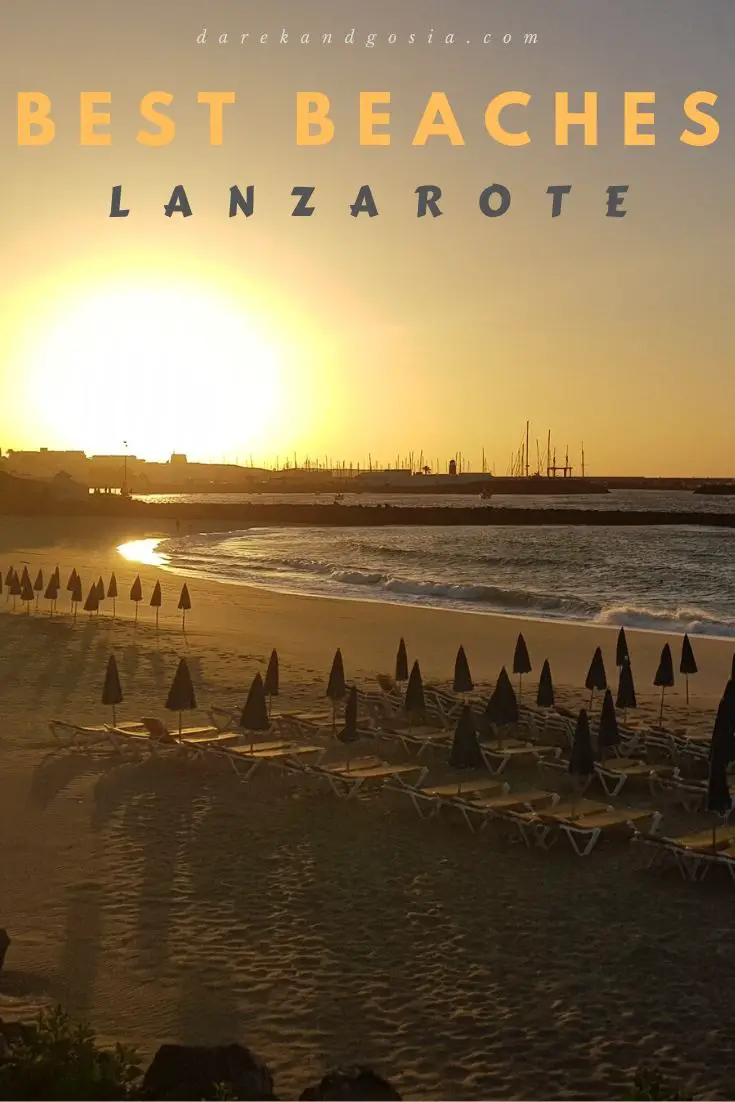 Articles you may like: