Alcazaba of Málaga vs. Castillo Gibralfaro – what's the best thing to do in Malaga Spain? Top attractions & best places to go in Malaga!
Going to visit Malaga? Located in the Spanish Costa del Sol, Malaga is a port city on the southern coast with a rich and exciting history. With more than 300 sunny days per year, very hot summers and pretty warm winters, With so many great things to do in Malaga, the city is a perfect choice for a holiday at any time of the year.
If you are looking for the best city in Europe for 3 days Malaga is a great option!
Malaga is the birthplace of famous artist Picasso, as well as home to some of the oldest fortresses and palaces.
Best places to go in Malaga? There is a lot that this city has to offer. It is most commonly known for its yellow beaches and high-rise resorts and hotels. But there is also a huge variety of things to do in Malaga Spain.
Malaga – car hire:
We have rented cars many times during holidays in Spain and we always used discovercars.com
Check out our guide to the biggest car rental companies in Spain or simply explore the options directly on discovercars.com if you need a car during a trip to Malaga.
The city is full of little quirks and hidden facts – like the mysterious Renaissance cathedral being nicknamed La Manquita. The name means one-armed lady because one of the towers was never built and no one knows why. Just a little fun-fact about Malaga 🙂
What is Malaga Spain known for?
Malaga, Spain is renowned as the birthplace of Pablo Picasso, one of the most influential artists of the 20th century. With its prime location on the Costa del Sol, Malaga attracts visitors with its beautiful beaches and sparkling Mediterranean Sea.
The city boasts a rich history, evident in its impressive landmarks such as the Moorish Alcazaba fortress and the ancient Roman Theatre. Malaga Cathedral, also known as La Manquita, stands as a remarkable architectural gem. The local cuisine is a highlight, with Andalusian dishes and delightful tapas offering a delectable gastronomic experience.
Additionally, Malaga hosts vibrant events like Semana Santa, a captivating Holy Week celebration, and the Malaga Feria, a festive extravaganza filled with music, dance, and cultural displays.
Where to stay in Malaga Spain?
Where is the best place to stay in Malaga? There is no shortage of amazing places to stay during your holiday in Malaga. Please see below some of the TOP hotels we have selected for you:
"Featuring free WiFi throughout the hotel, Hotel Palacete de Alamos offers hotel in Málaga, 200 yards from Pablo Ruiz Picasso Foundation. Guests can enjoy the on-site restaurant."
"Zenit Málaga is 20 minutes' walk from the centre of the city. It offers soundproofed rooms with free Wi-Fi. Malaga Centro is a great choice for travellers interested in tapas, restaurants and culture."
Need more inspiration? Find a hotel in your favourite part of Malaga.
How many days is good for Malaga?
The number of days considered "good" for a visit to Malaga can vary depending on personal preferences and the specific activities or attractions you wish to explore. However, a suggested duration for a visit to Malaga is around 2 to 4 days. This timeframe allows you to experience the highlights of the city and enjoy its vibrant atmosphere. Here's a general itinerary for a 3-day visit to Malaga:
Day 1:
Explore the historic center of Malaga, including attractions like the Alcazaba fortress, the Roman Theatre, and the Cathedral.
Visit the Picasso Museum, dedicated to the renowned artist Pablo Picasso, who was born in Malaga.
Wander through the vibrant streets of the city, discovering local shops, cafes, and tapas bars.
Relax at La Malagueta Beach, located near the city center, and enjoy the Mediterranean Sea.
Day 2:
Take a day trip to the nearby town of Ronda, known for its stunning views and famous bridge, Puente Nuevo.
Explore the historic center of Ronda, including the Plaza de Toros, one of the oldest bullfighting arenas in Spain.
Visit the Mondragon Palace and the Arab Baths, which provide insights into Ronda's rich history.
Day 3:
Visit the Malaga Picasso Birthplace Museum, located in the house where Picasso was born. It showcases some of his early works and offers a glimpse into his life.
Explore the beautiful gardens and walkways of the Malaga Park, also known as Park of Malaga.
Enjoy the panoramic views of the city from Gibralfaro Castle, located on top of a hill.
Sample delicious tapas at local restaurants and indulge in the local cuisine.
This itinerary provides a general idea of how to spend 3 days in Malaga, but feel free to adjust it based on your preferences and interests. Additionally, if you have more time, you can explore further afield and visit other nearby attractions such as the beaches of Costa del Sol, the town of Marbella, or the picturesque village of Nerja.
Best Things to do in Malaga: At a Glance
Playa de la Malagueta
Mirador de Gibralfaro
Castillo Gibralfaro
La Malagueta Bullring
Alcazaba
Teatro Romano
Plaza de la Merced
Picasso Museum
Malaga Catedral
Torcal de Antequera
The Province of Malaga isn't just a place to chill in the sun and stay at your resort. There are loads of great things to do while visiting Malaga – you just have to find them 🙂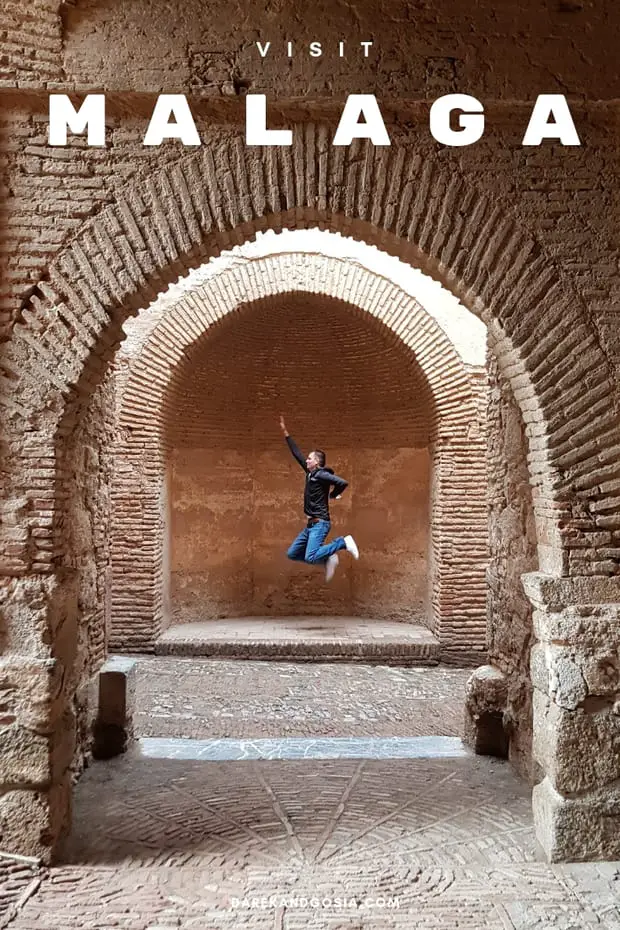 Explore the best places to see in Malaga and top things to do in Malaga province:
Best things to do in Malaga
1. Trip to Caminito del Rey
Things to do in Malaga province? Translated as the King's Little Path, the Caminito del Rey is a stunning narrow gorge in Malaga complete with a nail-biting walkway known as the world's most dangerous walkway. If you have a head for heights, then the Caminito del Rey is well worth a venture.
It follows an 8km path through the gorge, hanging 100metres high above a sheer cliff face. It offers mesmerising views if you dare to look down! This is the place to visit for adrenaline junkies!
2. Playa de la Malagueta
What to do in Malaga? Often seen as one of the best beaches in Spain and a top destination for a beach break in Europe.
Playa de Malagueta certainly lives up to expectations. The gorgeous expanse of sandy beaches allows you to walk for ages! It's perfect for couples who want to take a moonlit stroll.
There are even some exciting city tours that you can take part. In that include the beach if you are feeling up to it. The beach itself is a wonderful place to visit no matter the time of year.
And the most important thing – it is one of many free things to do in Malaga! 🙂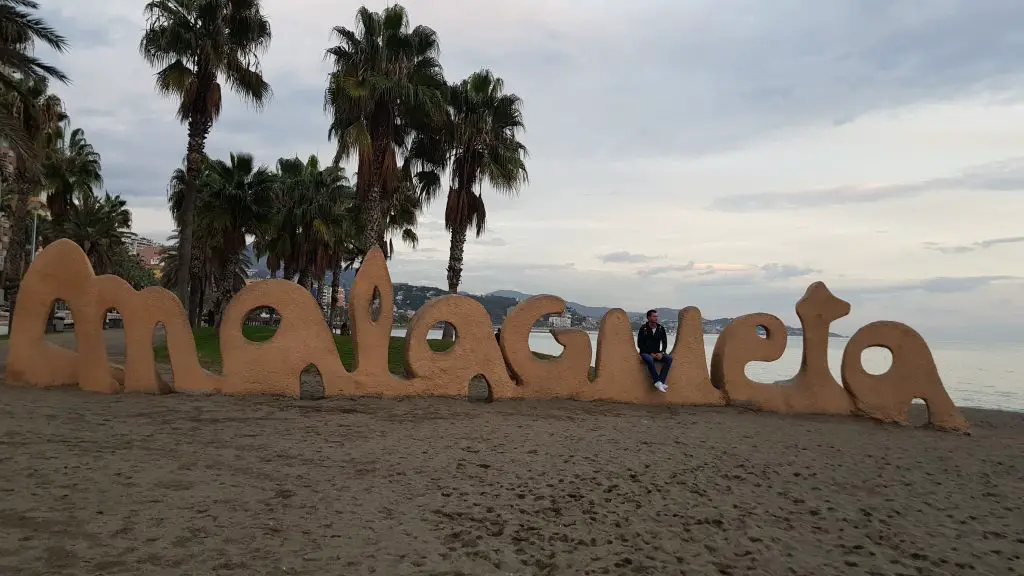 3. Segway City Tour
Looking for fun things to do in Malaga? Explore the beautiful city of Malaga in a fantastic way by joining a fun-filled Segway City Tour.
After a quick lesson getting to grips with the segway, your guide will start the tour, guiding you, on segway, to notable points throughout the city, including the bullring, Picasso's birthplace, the roman theatre and the Cathedral of Malaga. Depending on the time you have available, there are several tour lengths and different options to cater to every traveller.
4. Mirador de Gibralfaro
It might seem like a massive climb, but it is definitely worth!
Mirador de Gibralfaro is one of the most memorable landmarks in Malaga, and for good reason. Once you have managed to hike your way to the top, you won't be prepared for the breath-taking views at the top.
Make your way to a large balcony surrounded by trees, and you will be able to admire the whole panorama of Malaga – make sure you have your camera ready. One of the best things to see in Malaga!
5. Castillo Gibralfaro
Top things to do Malaga? One of the most exciting Malaga attractions is Castillo Gibralfaro, and every history buff is going to love this one.
It sits on a high hill that overlooks the city and the port. The castle itself dates all the way back to the 10th Century – and its image can even be found on seal and flag of the Province of Malaga.
It has a rich and fascinating history that is worth listening to. The hill that the castle stands on is actually part of the Montes de Malaga mountain range.
So, if you fancy extending your trip and including a little hike, we highly recommend it 🙂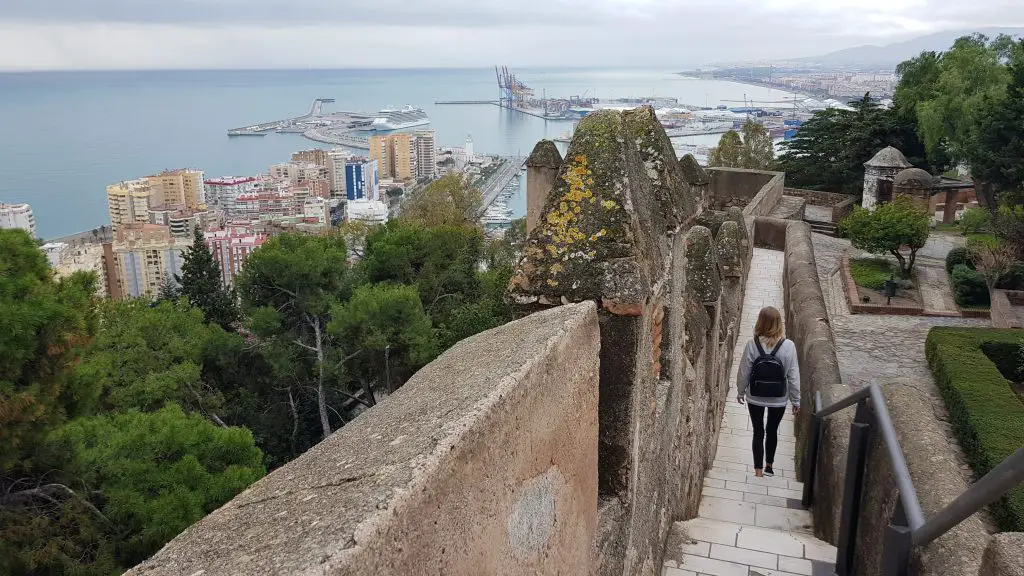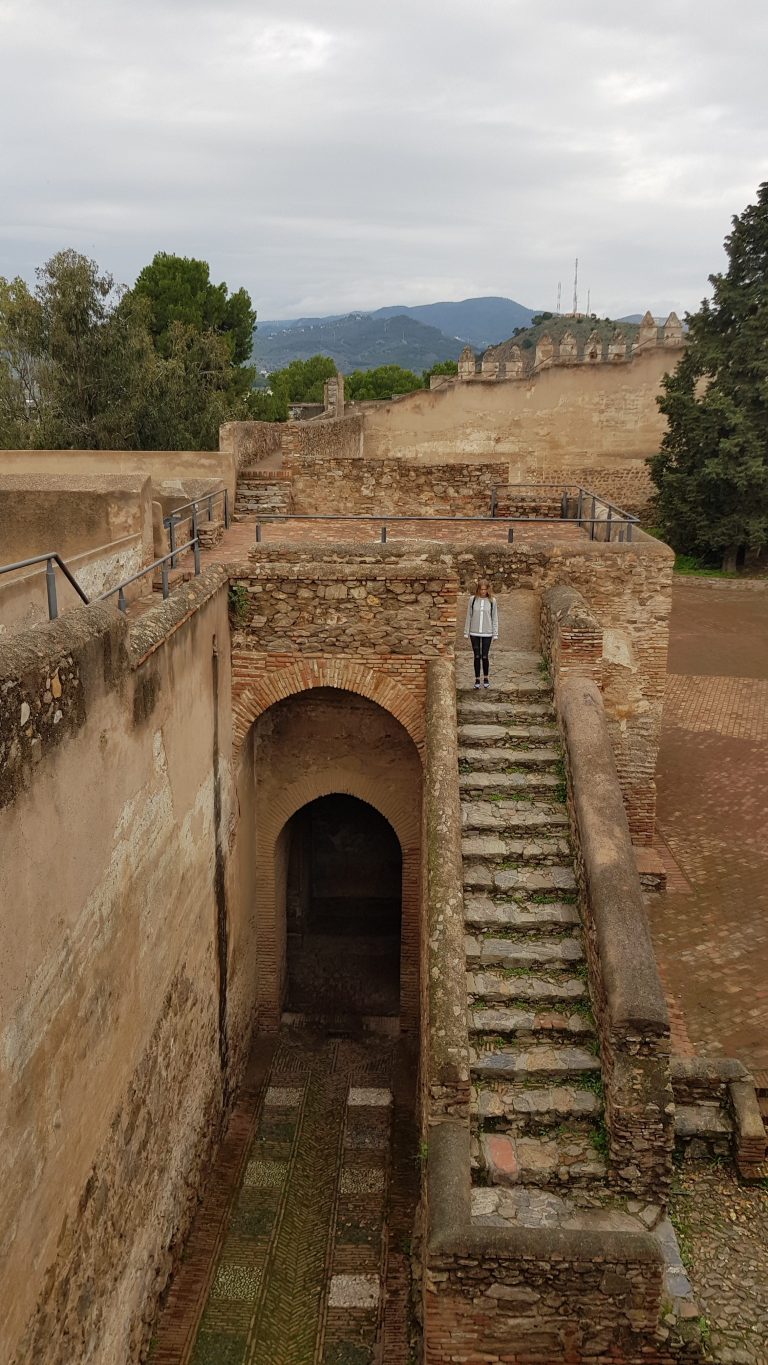 6. Hop-on Hop-off Bus
Looking for the best things to do in Málaga? Make the most of your time in Malaga by exploring the city using the convenience of a hop-on hop-off bus tour.
The bus tour offers an audio guide throughout your journey so that you can find out more about the city as you head to some of the must-visit attractions such as Paseo del Parque which features a stunning Moorish fortified palace at the top of Alcazaba.
There's also the Botanical Garden which is the perfect place to relax and enjoy the lush greenery. Another must-visit stop is the Castillo de Gibralfaro which is a stunning Moorish castle.
7. La Malagueta Bullring
Things to see in Malaga Spain? Built in 1874, this particular stadium was marked as a Historic-Artistic Monument in 1976, before being declared an Official Site of Cultural Interest in 1981.
From April until September, you can watch the Matador's take on the bulls as the bullfighting season takes over the city by storm. Able to seat 14,000 people, if you decide to spend a day in the Bullring, you are sure to be left in sheer awe at the size of the crowds.
There is even a museum on-site where you can learn about the history of the sport, as well as an education centre for kids, and some incredible events.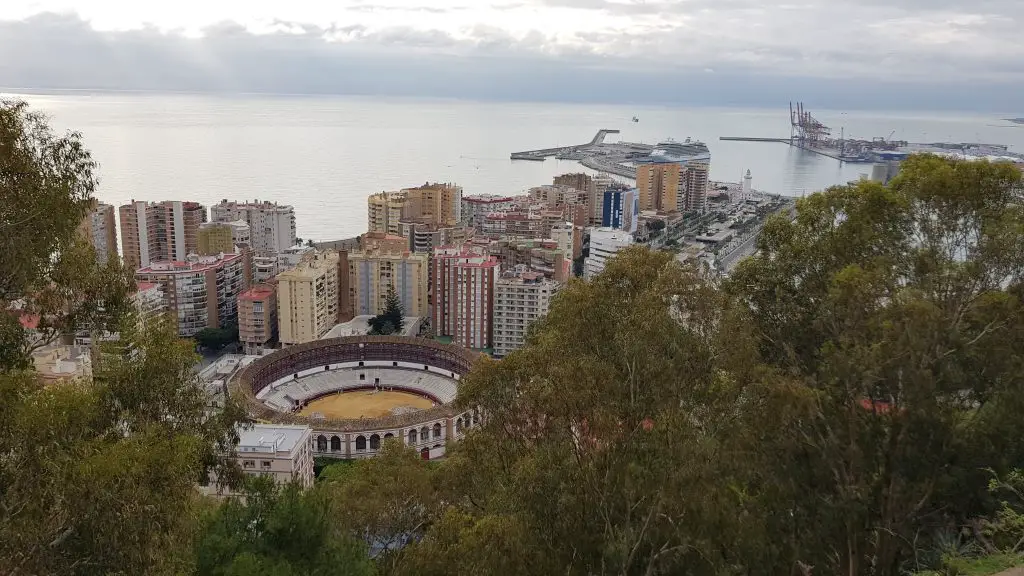 8. Day trip to Gibraltar
What to do in Malaga Spain? When you visit Málaga make sure to go for a day trip to Gibraltar! At just over 100km between Malaga and Gibraltar, it is possible to enjoy a day trip to Gibraltar during your holiday in Malaga. You can get to Gibraltar by coach or car in between 90 minutes and two hours so that you can enjoy everything that the Rock of Gibraltar has to offer.
Of course, one of the must-sees are the macaques that live on the Rock, but there's also plenty of shopping and attractions to explore too, including the cable cars and walking tours.
9. Alcazaba
One of the most loved landmarks in Malaga and things to do in Costa del Sol!
Alcazaba is a Moorish fortress that overlooks the city from an inland hill. It was built on the ruins of a Roman fortress around AD 756, and it was originally intended to defend against pirates.
It' located in a strategic location that allowed for views across the city, as well as the seas that lead to Africa. Later, it became a Moorish palace, and the walls were doubled up for reinforcement, as well as the entire interior being redesigned.
It is the oldest of the three in the immediate area, and even today the vast majority of it is still standing in its original form – stunning 🙂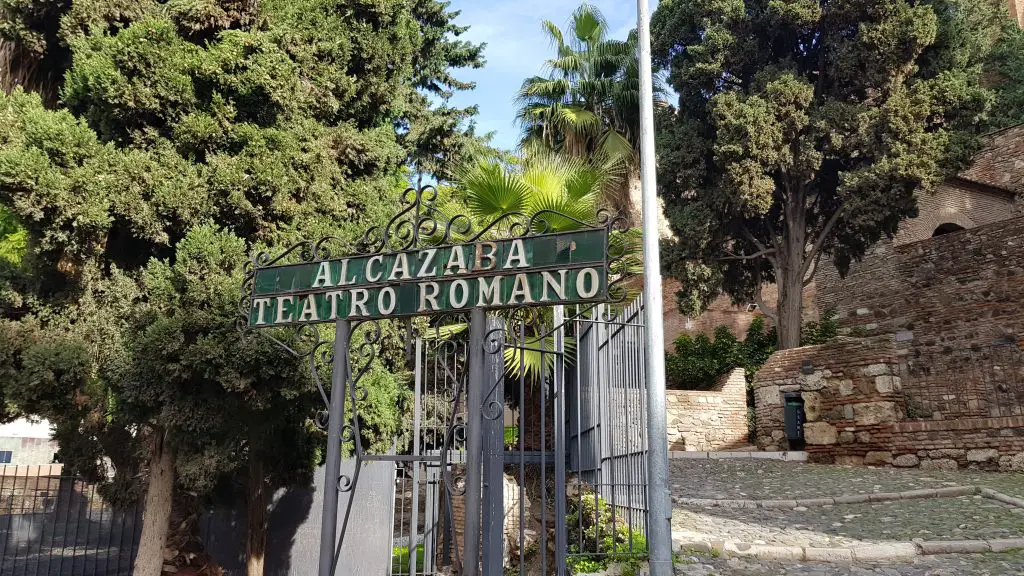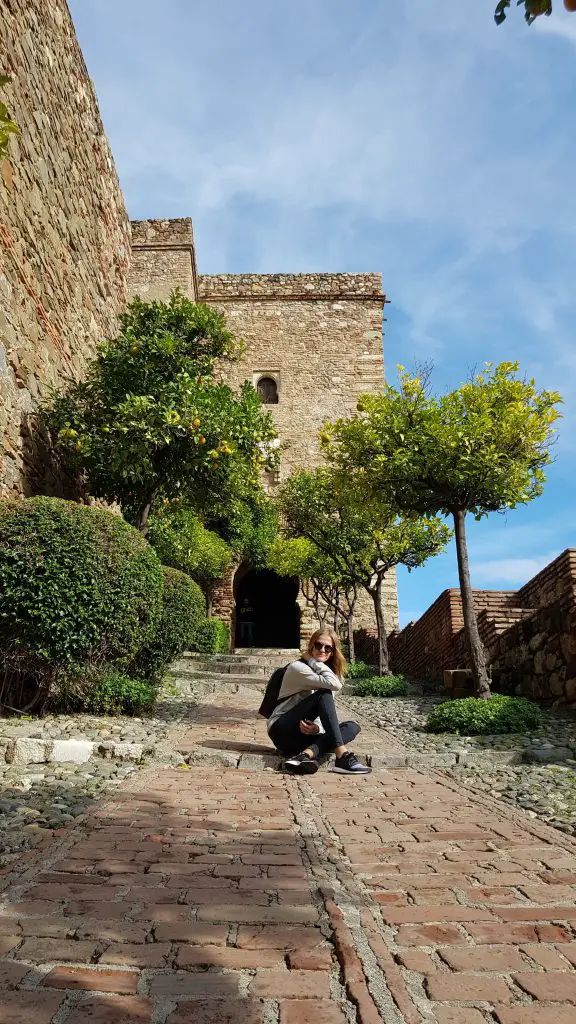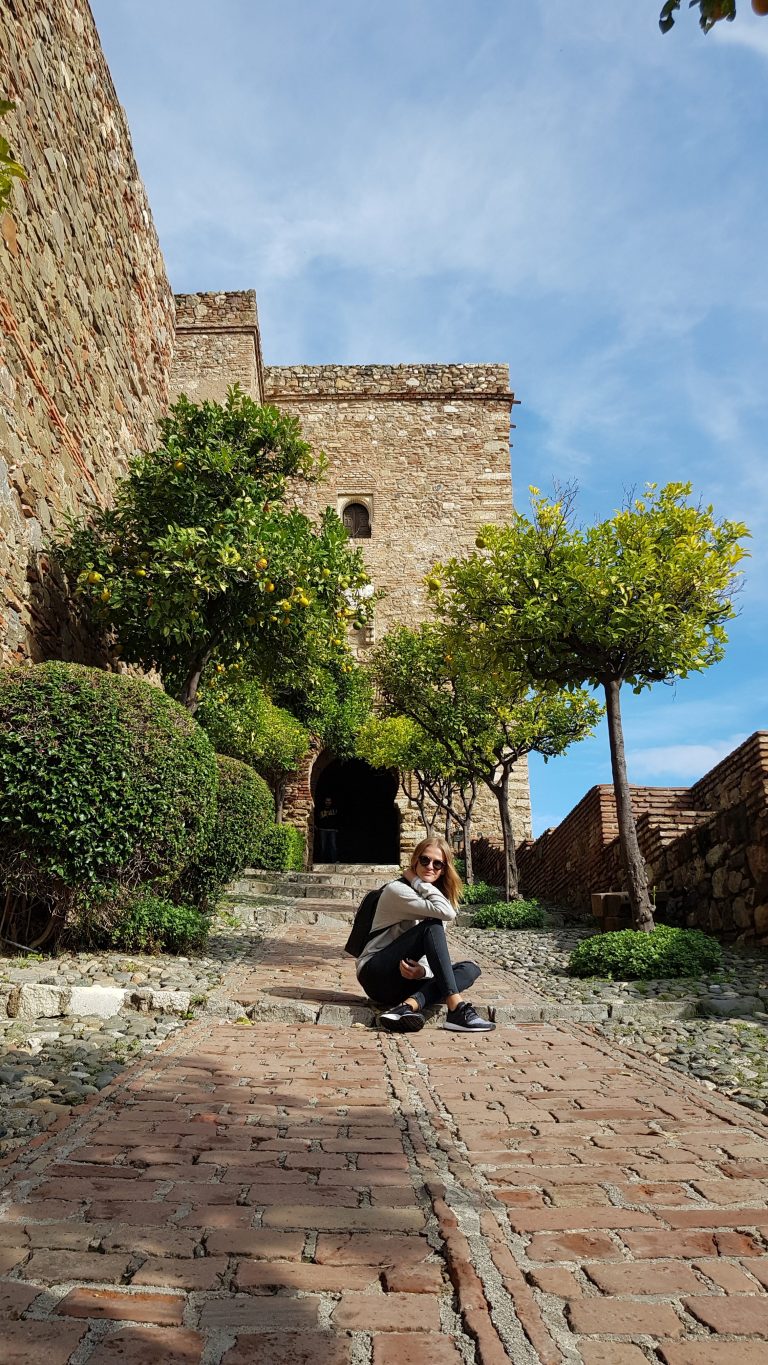 10. Visit Bioparc Fuengirola
Top attractions in Malaga? Bioparc Fuengirola is a zoo with a difference in Malaga. It has over 28,000 biodiversity conservations projects and focuses on species and nature protection. The aim of Bioparc Fuengirola is on creating authentic natural habitats, including jungle environments that are home to over 130 species.
During a visit, you'll have opportunity to spot the majestic Sumatran tiger, incredible pygmy hippopotamus and Sri Lankan leopards and Komodo Dragons! This is undoubtedly the place to meet incredible animals from all over the world and one of the top Malaga tourist attractions!
11. Teatro Romano
What to see in Malaga? This is actually the oldest monument in Malaga. Dating back to 1st Century BC, and being used until the 3rd Century AD. It is a Roman theatre that would have been used to perform plays and other forms of entertainment for the public.
It is one of the last ancient monuments remaining in Malaga after the others were destroyed during the Civil War, and therefore it is of the utmost importance.
There is a visitor centre near the theatre where you can learn more, as well as a number of tours and talks that you can attend. A must-see during one day in Malaga!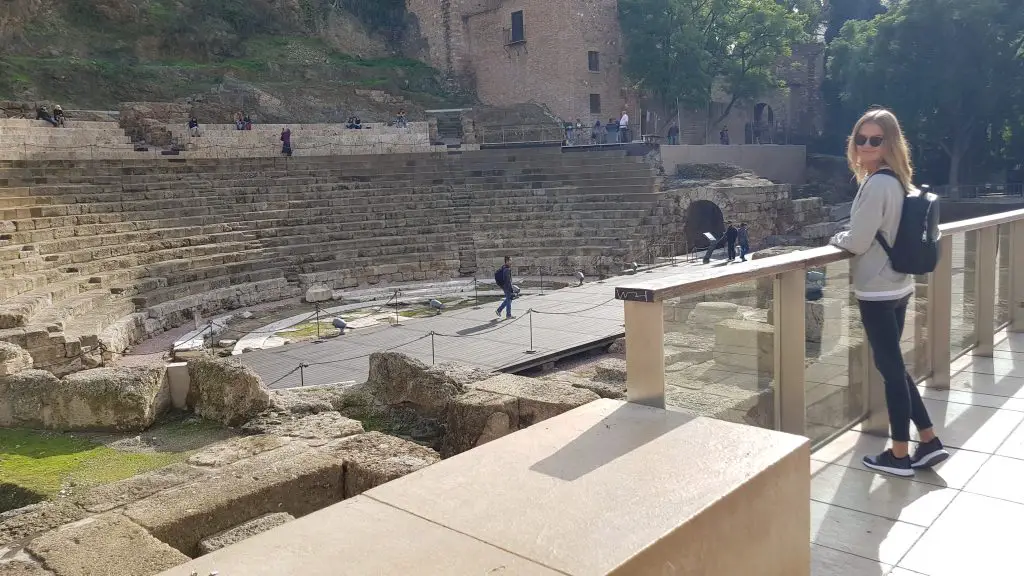 12. Plaza de la Merced
Places to visit Malaga? There are loads of things for couples to do in Malaga, but this is one of the most magical. The Plaza de la Merced is one of the most gorgeous squares in the area, and also home to a large number of open-air events throughout the year.
Lined with pavement cafes and some really interesting shops, there is a little something for everyone here – go and explore it! It really is one of the best places to see in Malaga.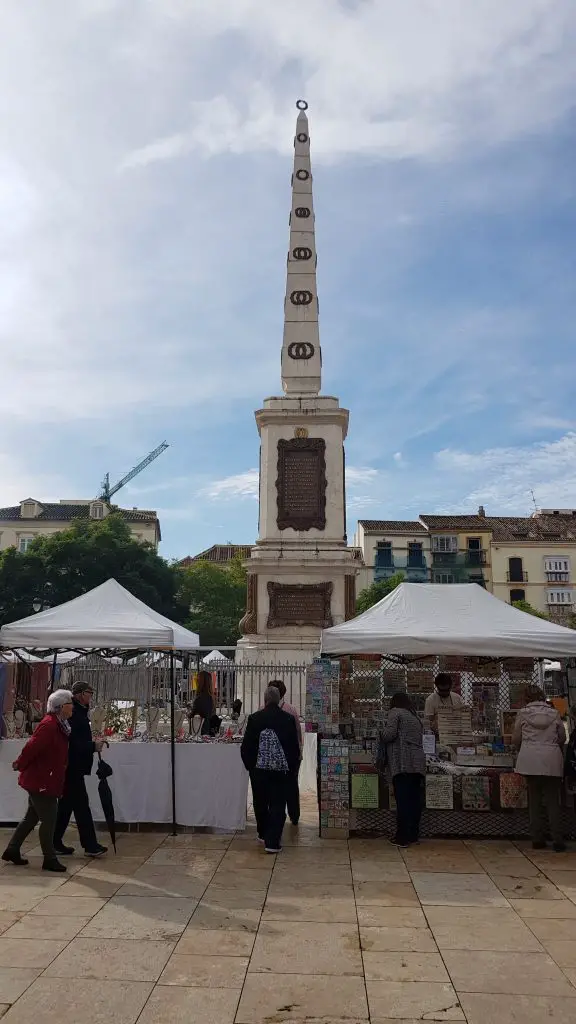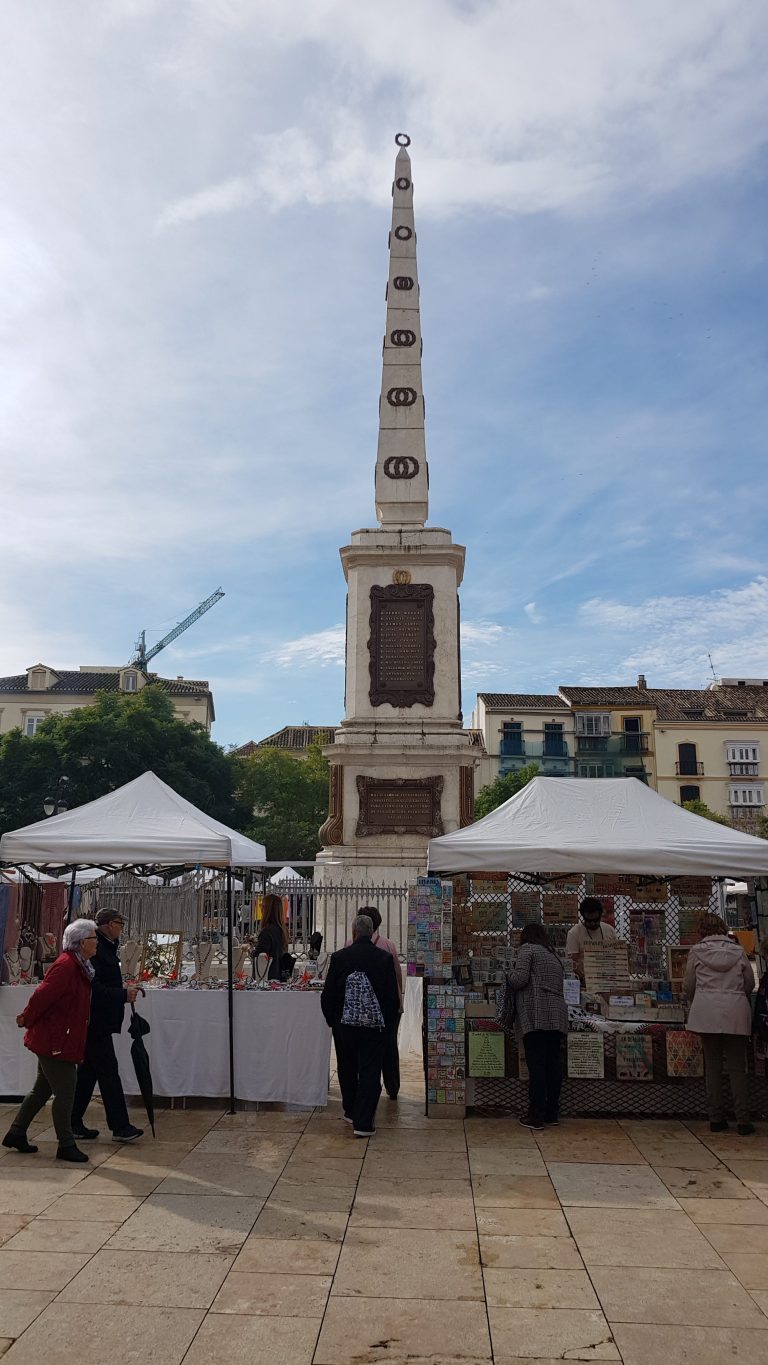 13. Day trip to Ronda
What to do in Malaga province? In less than 90 minutes from Malaga, you can journey to the stunning town of Ronda. The main highlight of a visit to Ronda is Puente Nuevo, the impressive bridge that sits above El Tajo gorge and was used to connect the newer part of the town with the old Moorish town and offers stunning views and makes for wonderful photographs.
The town is perfect for exploring on foot, but there are other attractions in Ronda that are well worth a visit, including Mondragon Palace and the Palace of the Moorish King.
14. Picasso Museum
Picasso was born in Malaga, and it is something that those who live in the region are incredibly proud of. The Picasso Museum is an attraction that you simply must take the time to visit.
During the peak season, there is usually a queue that twists along the streets leading to the museum. So. it is advised you get there really early, or that you visit during the quiet season. You will be fine if you visit Malaga in November – as we did 🙂
As a fun little extra, the birthplace of Picasso (Casa Natal) is right around the corner from the museum. One of the most famous Malaga Spain tourist attractions.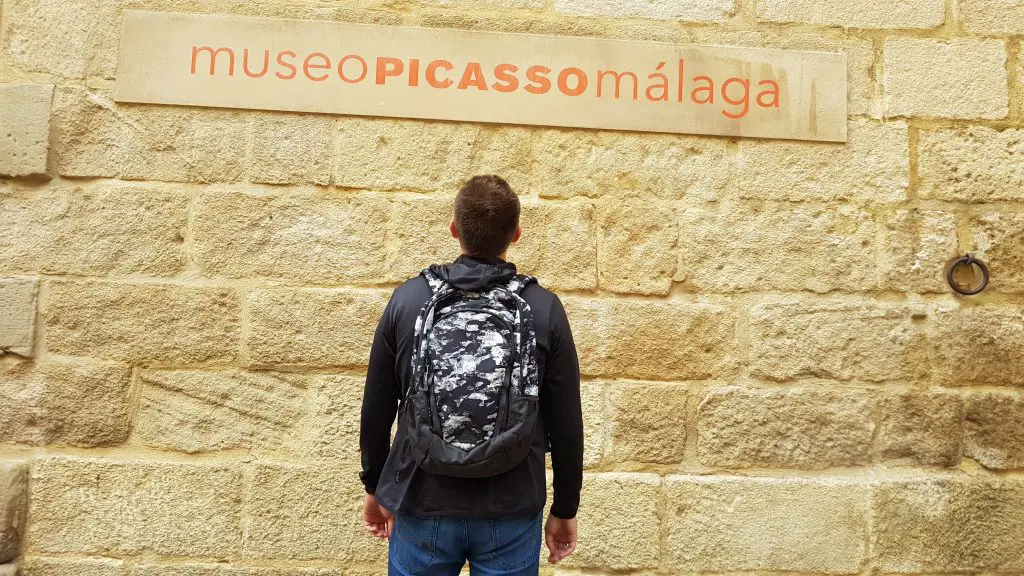 15. Malaga Catedral
Stunning tourist attractions in Malaga? Cathedrals around the world are mesmerising pieces of architecture that deserve to be looked at and loved. The Malaga Cathedral is no different and certainly worth taking the time to go and admire.
Constructed in the 15th Century, it was not completed until the 18th Century and is filled with some of the most beautiful works of art you have ever laid eyes on.
The entry prices are actually very reasonable, and they come with an audio tour that takes you on an immersive and exciting trip through history.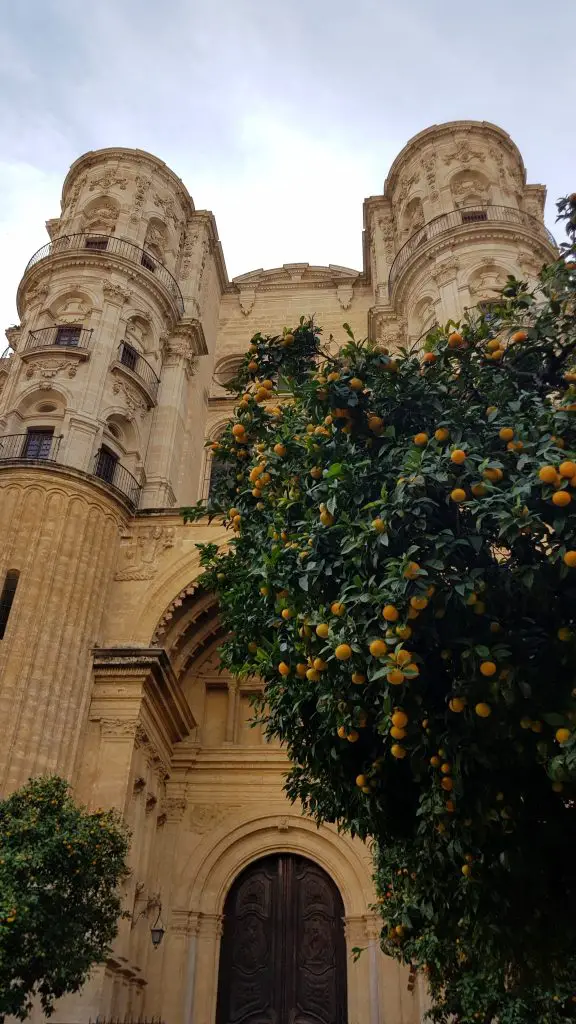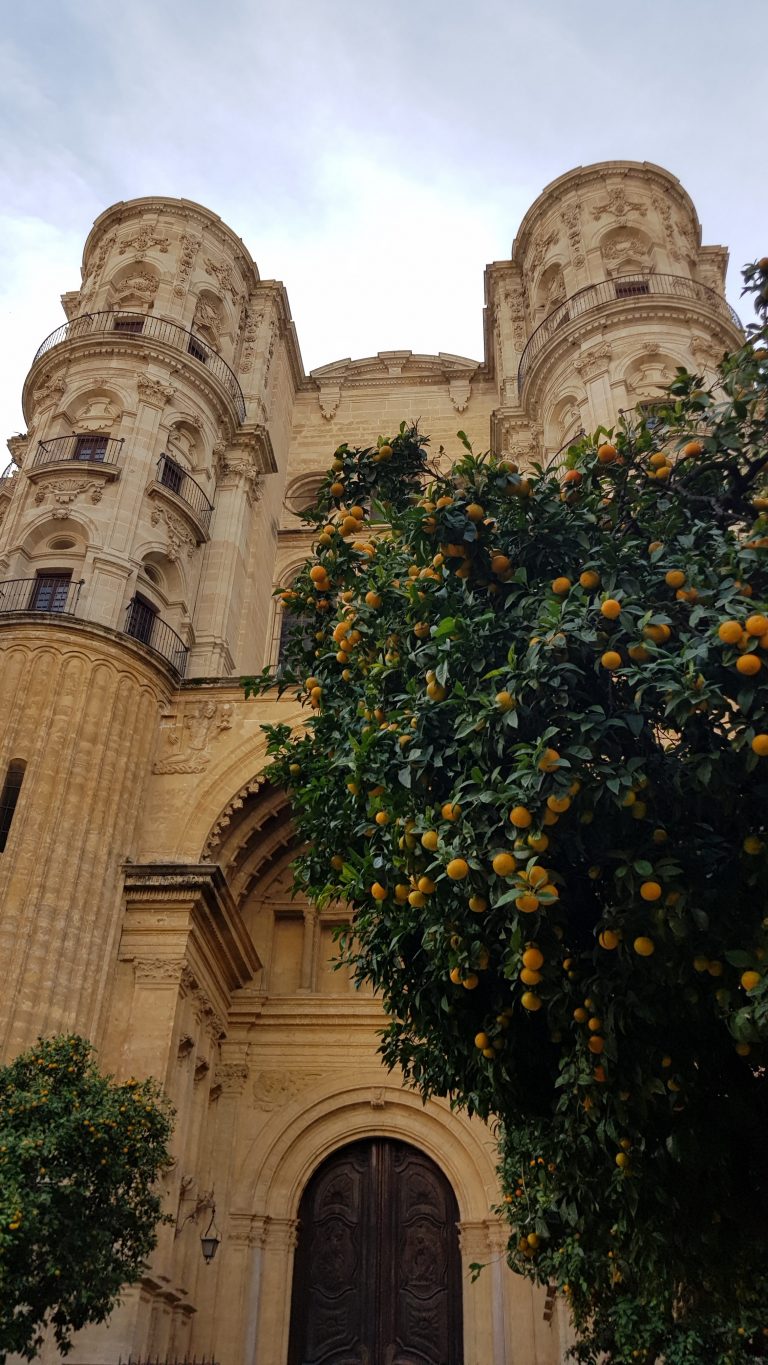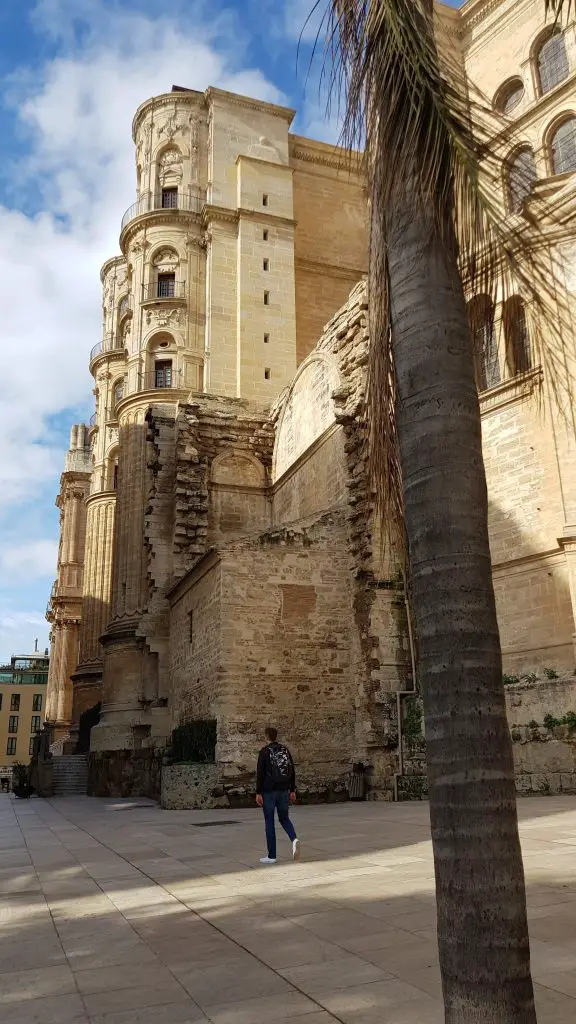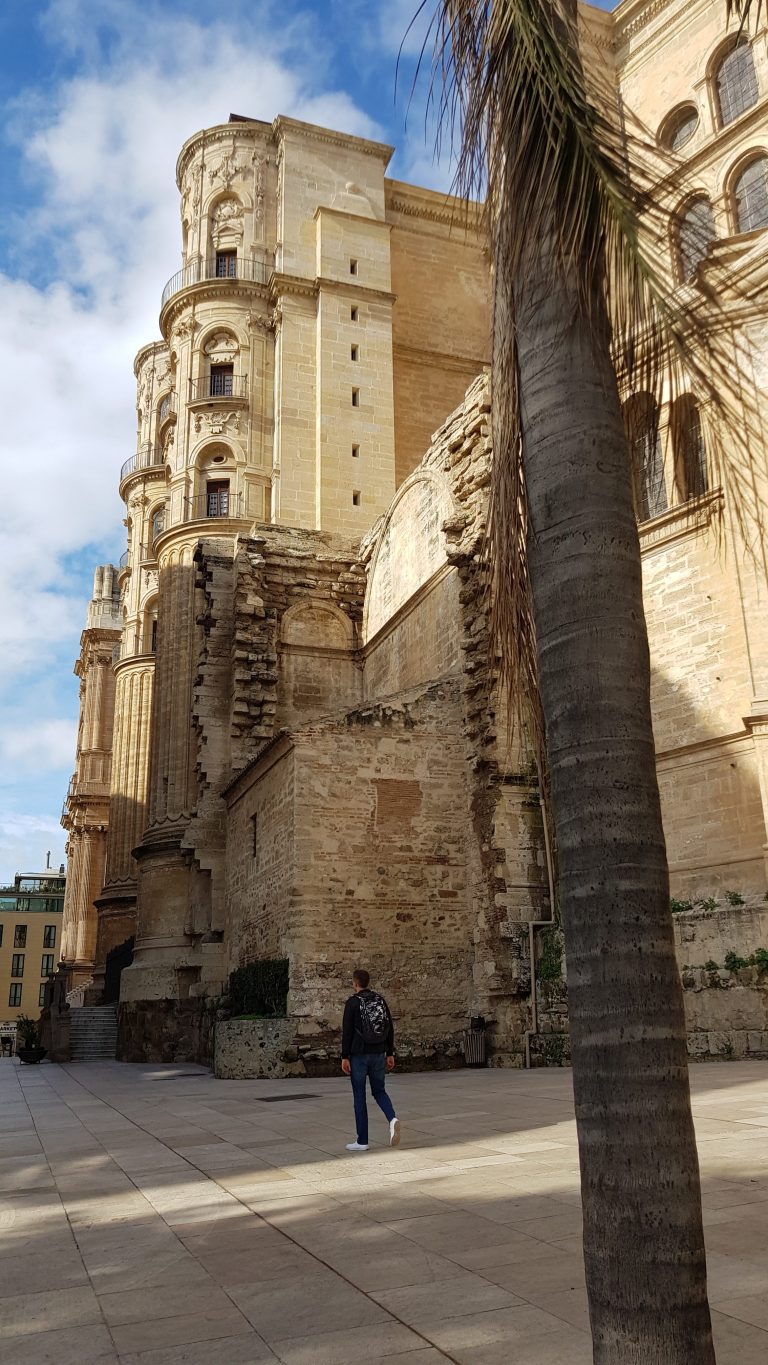 16. Experience Hammam Al-Andalus
Interesting stuff to do in Malaga? After a tour of Malaga, there is nothing better to do than relax in the luxury of a blissful spa of the Hammam Al-Andalus. Hammam Al-Andalus is a fascinating ancient Arabic bath in the heart of the old Medina.
Styled in traditional Moorish décor, this candlelit and vaulted spa is the perfect place to unwind for an hour or two in varying temperature baths, including hot thermal bath and muscle-melting massages. Feel rested and restored with a trip to Hammam Al-Andalus.
17. Mercado Central de Atarazanas
Where to go in Malaga? When you are in Malaga, you have to visit a market, and Mercado Central de Atarazanas is the ideal one to go to.
Stocked high with a glorious selection of meats, fish, cheese, and other delightful treats, it was made for a day of eating and enjoying yourself.
Recently re-opened after a massive refurbishment, you can admire the new look while taking part in activities like the tapas walking tour, or even learning to cook in this vast open space.
Just remember that the market is closed on Sundays!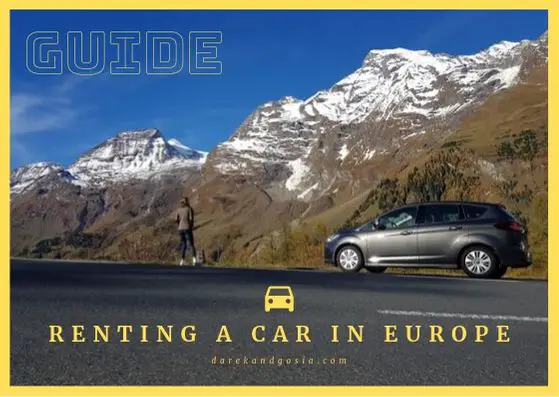 18. Torcal de Antequera
Looking for top places to visit near Malaga? One of the best day trips from Malaga! You will need to rent a car to get to this stunning place! 🙂
El Torcal de Antequera is one of the most impressive nature reserves in Europe – a perfect day-trip during a weekend in Costa del Sol! Located in the Sierra del Torcal mountain, it's only one hour drive from Malaga. The Jurassic age limestone (about 150 million years) create very unusual landforms – just stunning!
Torcal de Antequera is home to Spanish ibex so keep your eyes open and maybe you will spot few of them 🙂
There are few market trials all with impressive viewpoints! With free parking, a small restaurant and gift shop – El Torcal de Antequera is a perfect location to spend a whole day.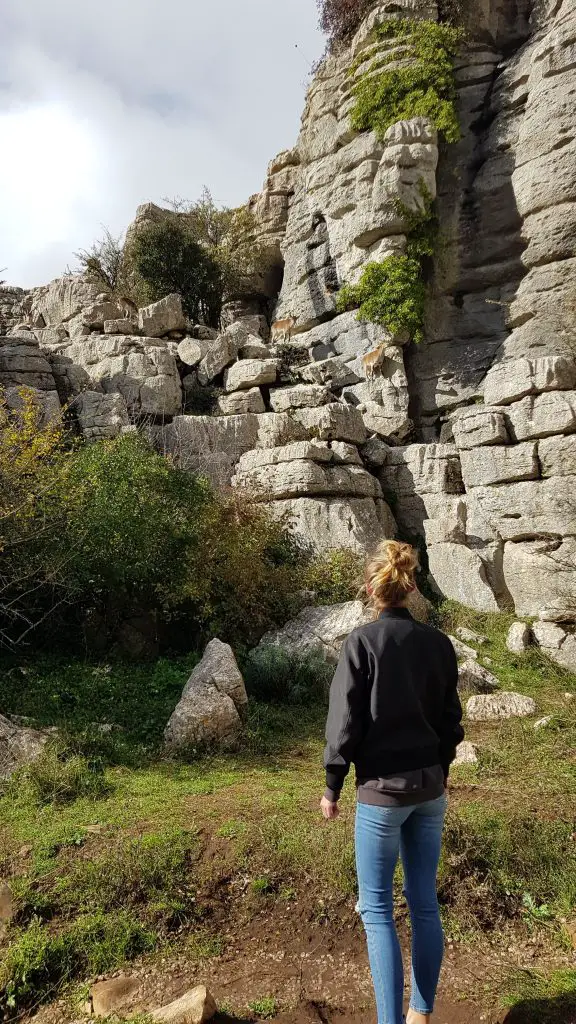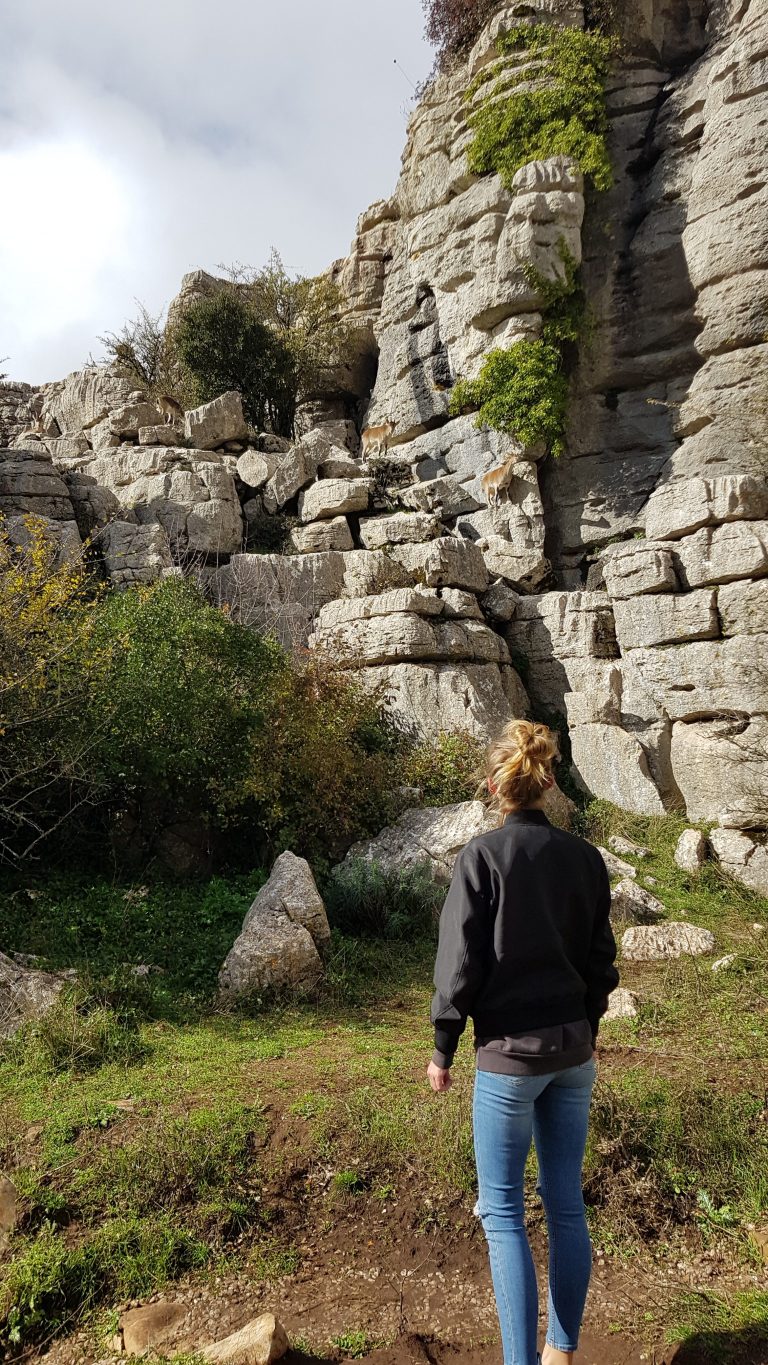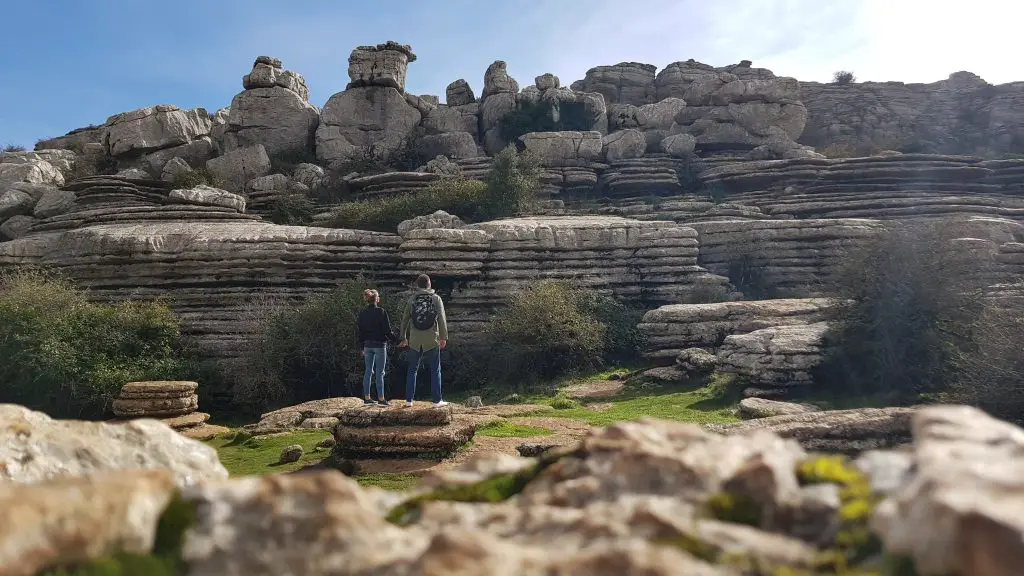 Going to Torcal de Antequera? Check how much you would have to pay to hire a car (it's cheaper than you think!)
So, which are your top things to do in Malaga Spain?
Malaga is beautiful, interesting and full of adventure – a great place for a weekend trip.
No matter who you are going with, there is an activity that everyone will love! You will get the chance to learn so much about this amazing location – if you only get there 😉
But don't spend your trip to Malaga by the pool! Step outside and discover what this region of Spain has to offer – you won't be disappointed.
Planning a trip to Malaga soon? Make sure you use the below resources:

* Find a cheap flight to Malaga

* Rent a car at Malaga airport, but before you do that read our guide about renting a car in Europe

* Book accommodation: 3* Hotels in Malaga start at €40!

* Read our other Spanish articles: Gran Canaria, Ronda or Lanzarote
FACTS ABOUT MALAGA:
What can you do in Malaga for free?
There are plenty of free things that you can do in and around Malaga. Some of these include Atarazanas Market, The Picasso Museum and the Montes de Malaga Nature Park. You can also make sure that you take in some of the amazing natural viewpoints that allow you to really see the beauty in the area.
What is the best area to stay in Malaga?
It really does depend on the type of holiday that you are hoping to have as to what area of Malaga you choose to stay in. However, for the best all-round experience of Malaga and everything that it can offer you during your time there, then we highly recommend that you stay in Malaga Centro, the historical centre of the city.
How do I get from Malaga to Gibraltar?
Gibraltar is a great place to go if you are looking to explore a new area and the best news is that it is relatively easy to get to Gibraltar if you are already spending some time in Malaga. You can drive between Spain and Gibraltar, or you can choose to take a bus, however, the thing to remember is that border control can be strict and you could get stuck. It might be a much better idea to take a guided tour to limit any problems.
Is Malaga safe to travel to?
One concern that many people have when it comes to travelling to a holiday destination is whether or not it is going to be safe for them and their family or friends. The great news about Malaga is that it is a safe place to travel to. You don't need to take any special precautions when travelling there and the crime rate is relatively low too.
Is tap water safe to drink in Malaga?
We take for granted just how easy it is to turn on a tap and have water to drink, we sometimes only realise this when we are in a different country and the tap water isn't safe to drink. The good news is that in Malaga the tap water is entirely safe to drink, however, some people decide to drink bottled water whilst they are in the area simply down to taste rather than to stay safe.
What food is Malaga famous for?
Being a part of Spain means that Malaga is famous for your usual type of Spanish cuisine. This includes delicious treats such as Paella, Tortillas and Serrano Ham. However, there are also some dishes that the specific area of Malaga can offer you. This includes soup and of course fish dishes too. All of which are tasty and packed full of fresh ingredients.
Where should I stay in Malaga for nightlife?
Just like many other holiday destinations in the world, the good news about Malaga is that you can choose to stay in quieter areas and that you can stay in busier spots too. If you are hoping for a busy, lively and fun-packed holiday with plenty of things to do in the evening, then you are going to want to aim for the centre of the city as this is where you find the very best nightlife.
Any unusual things to do in Malaga?
There are plenty of amazing things to do in Malaga, some of which are run of the mill and others that are slightly more unusual and interesting. Interested in spending a weekend in Nerja?
There are many things to do in Nerja (and nearby) and one of the most interesting places that you can choose to see is the Caves of Nerja, which are not only fascinating but that are also great fun too!
Love Spain?
Read our other articles related to this stunning country:
Best things to do in Lanzarote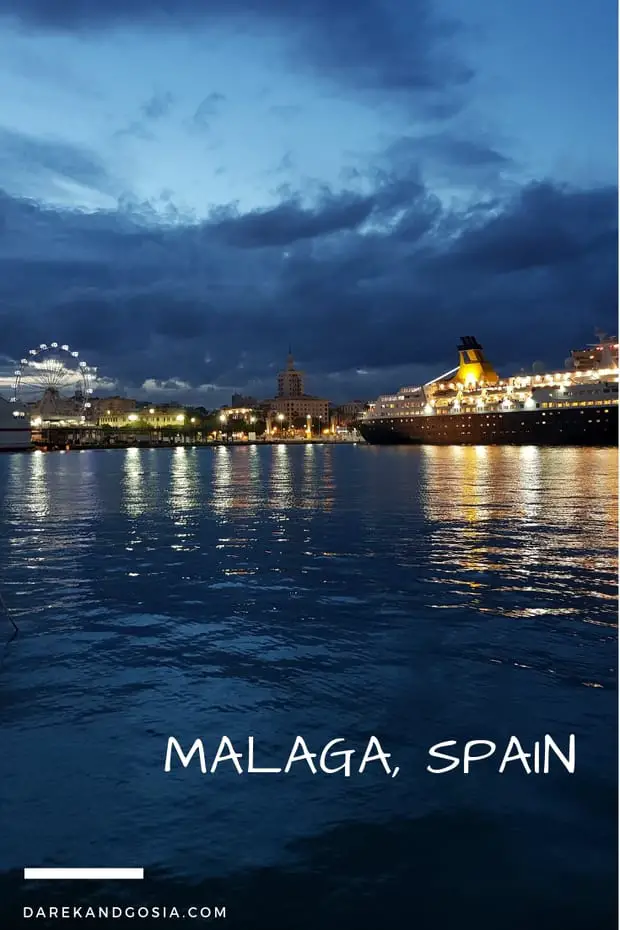 Popular activities in Malaga:
Articles you may like: