Discover Papagayo Beach Lanzarote & Papagayo Peninsula – golden sand beaches, small coves & turquoise waters. Just a stone's throw away from Playa Blanca!
Papagayo Beach is one of the most famous beaches of the Papagayo Peninsula. It is located at the southern tip of Lanzarote and belongs to the Los Ajaches Conservation Area. This very popular beach with white, fine sand is considered the most beautiful in this area of ​​the coast. Shimmering in shades of intense turquoise, the calm water is perfect for bathing and snorkelling.
Papagayo Lanzarote beach really is a must-see when holidaying on the island.
Papagayo Beach – car hire:
We have rented cars many times during holidays in Spain and we always used discovercars.com
Check out our guide to the best car rental site for Spain or simply explore the options directly on discovercars.com if you need a car during a trip to Lanzarote.
Ready to learn all about Playa Papagayo on one of the best Spanish islands – Lanzarote?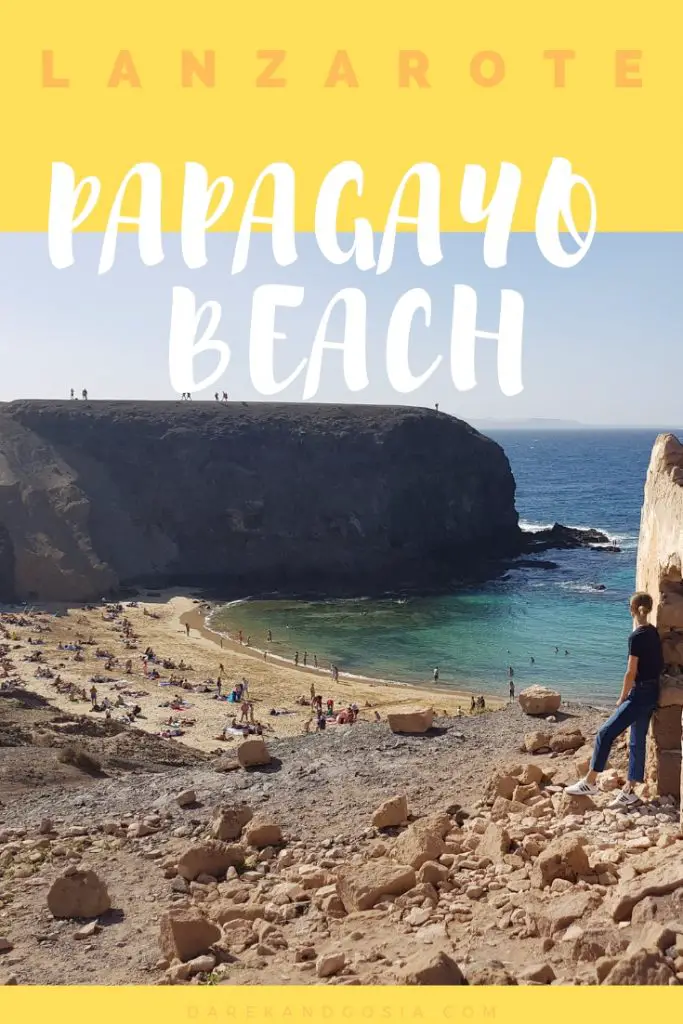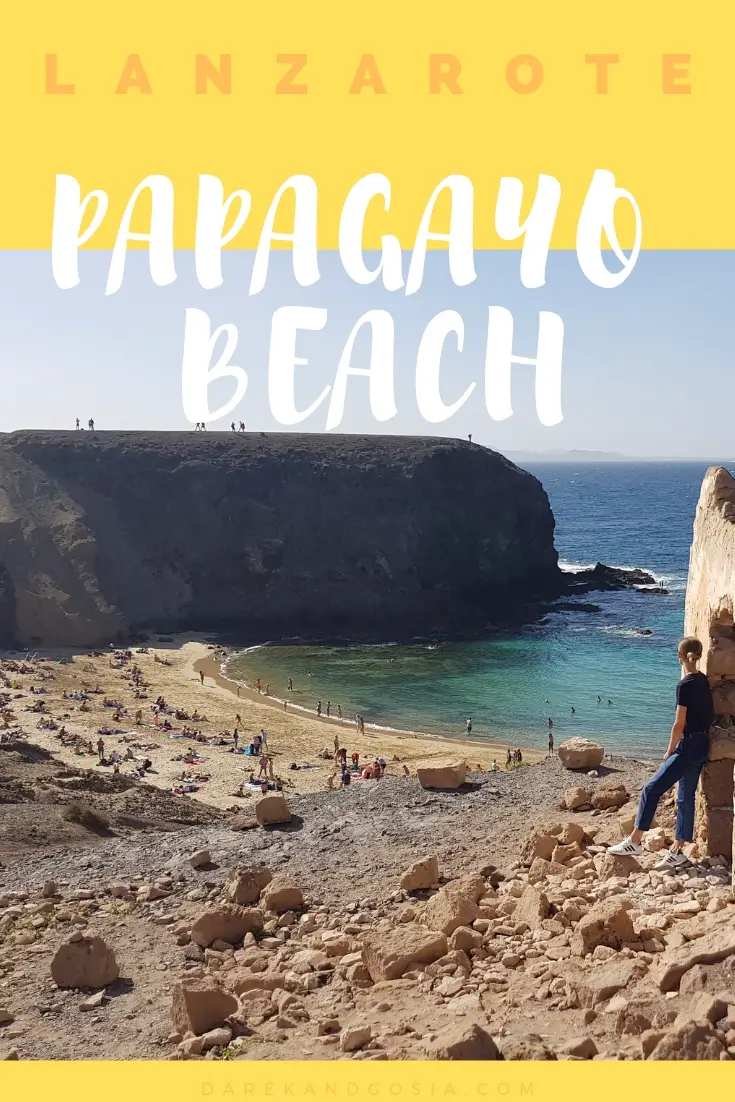 Are there any other beaches on the Papagayo Peninsula?
Papagayo Lanzarote is one of the top places on the island. If you are lucky to visit this part of Lanzarote you can enjoy not only one beach but 4 beaches! All are ready for sunbathers and swim-lovers:
Playa Mujeres
Playa del Pozo
Playa de la Cera
Playa del Papagayo
Playa Mujeres is the largest from all the beaches in the Lanzarote Papagayo Peninsula which makes it most exposed to the wind. But this shouldn't stop you from visiting the beach. In fact, all the beaches are hidden between the rocks which makes them sheltered from the wind.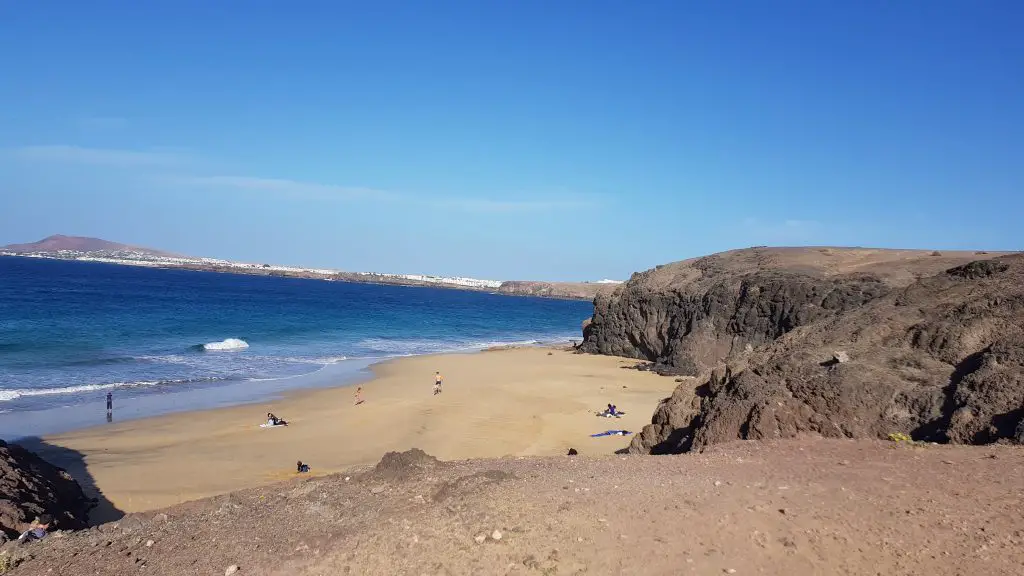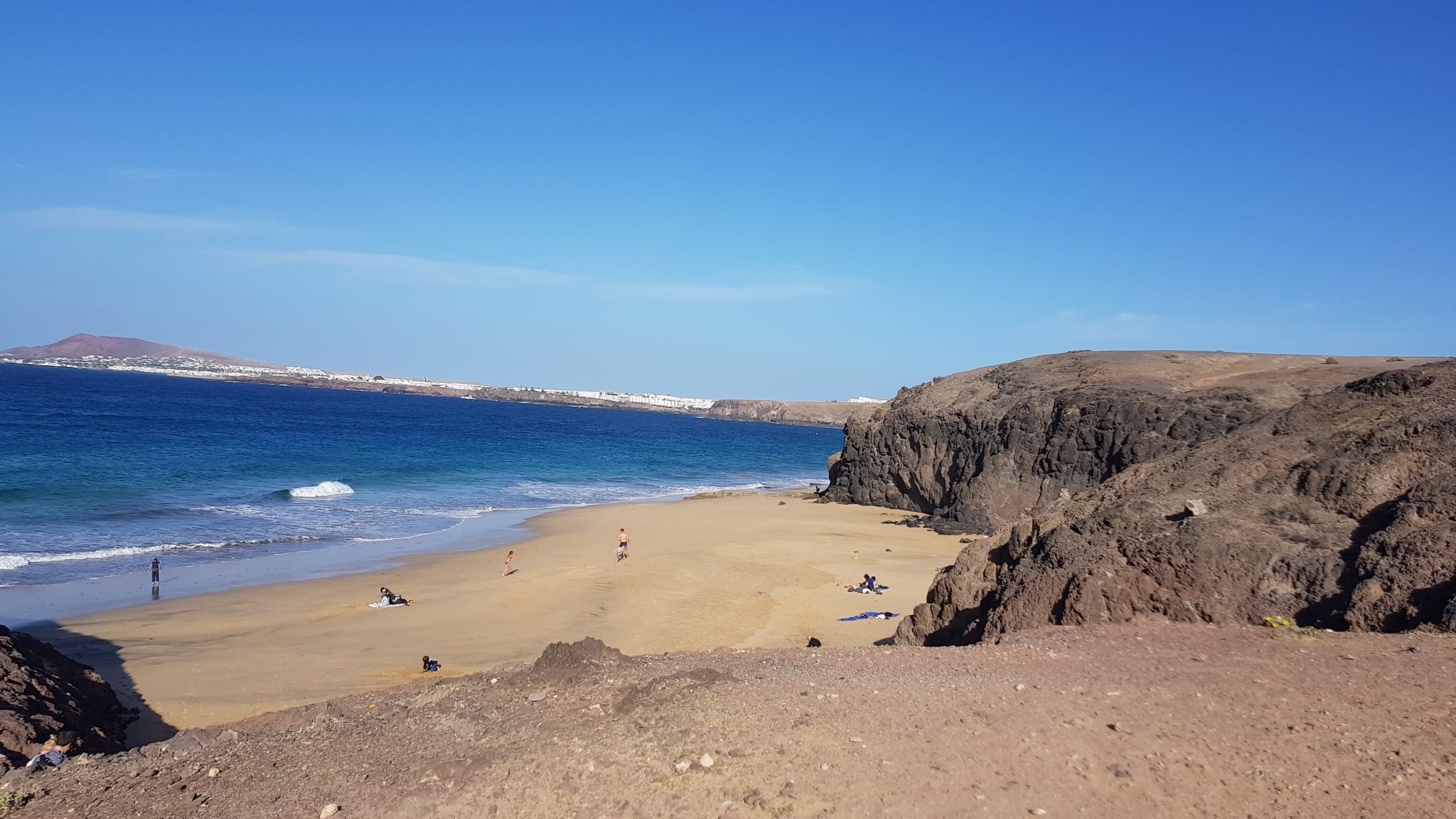 Who should visit the Papagayo Peninsula?
Papagayo beaches Lanzarote are perfect for everyone! This part of Lanzarote is a quiet one. With very limited development you can really relax and feel like on holiday. On the beaches of Papagayo, you can meet all sorts of tourists.
This includes nudists, snorkelling enthusiasts, families with children, pensioners, couples looking for charming places or even locals going for walks.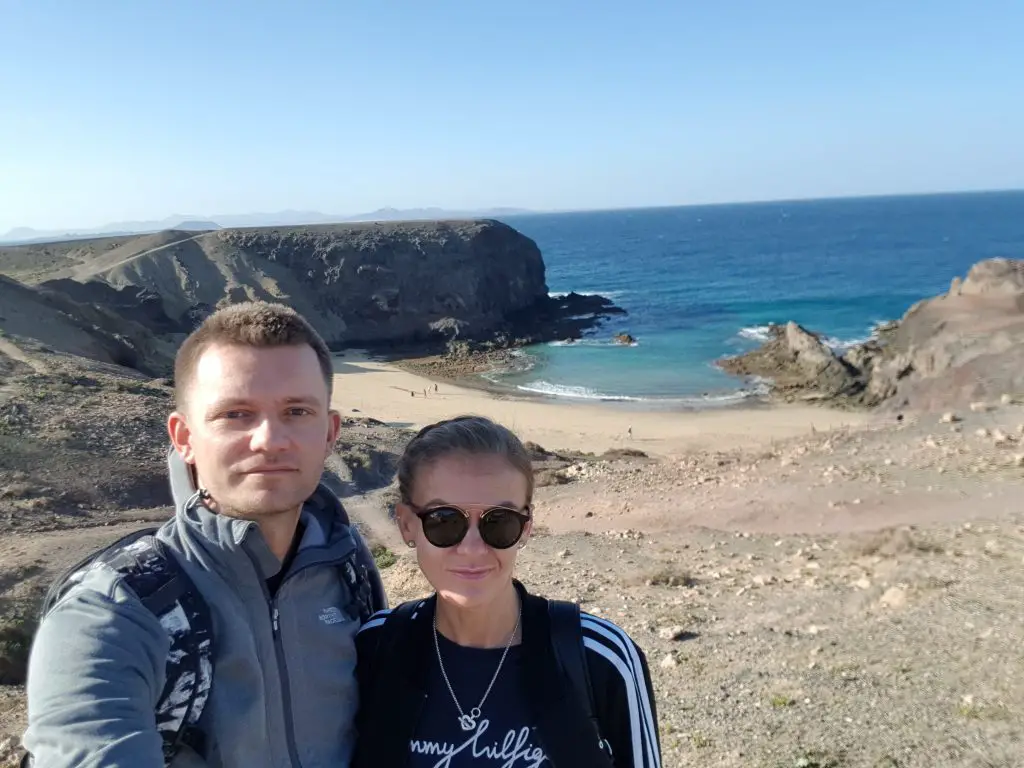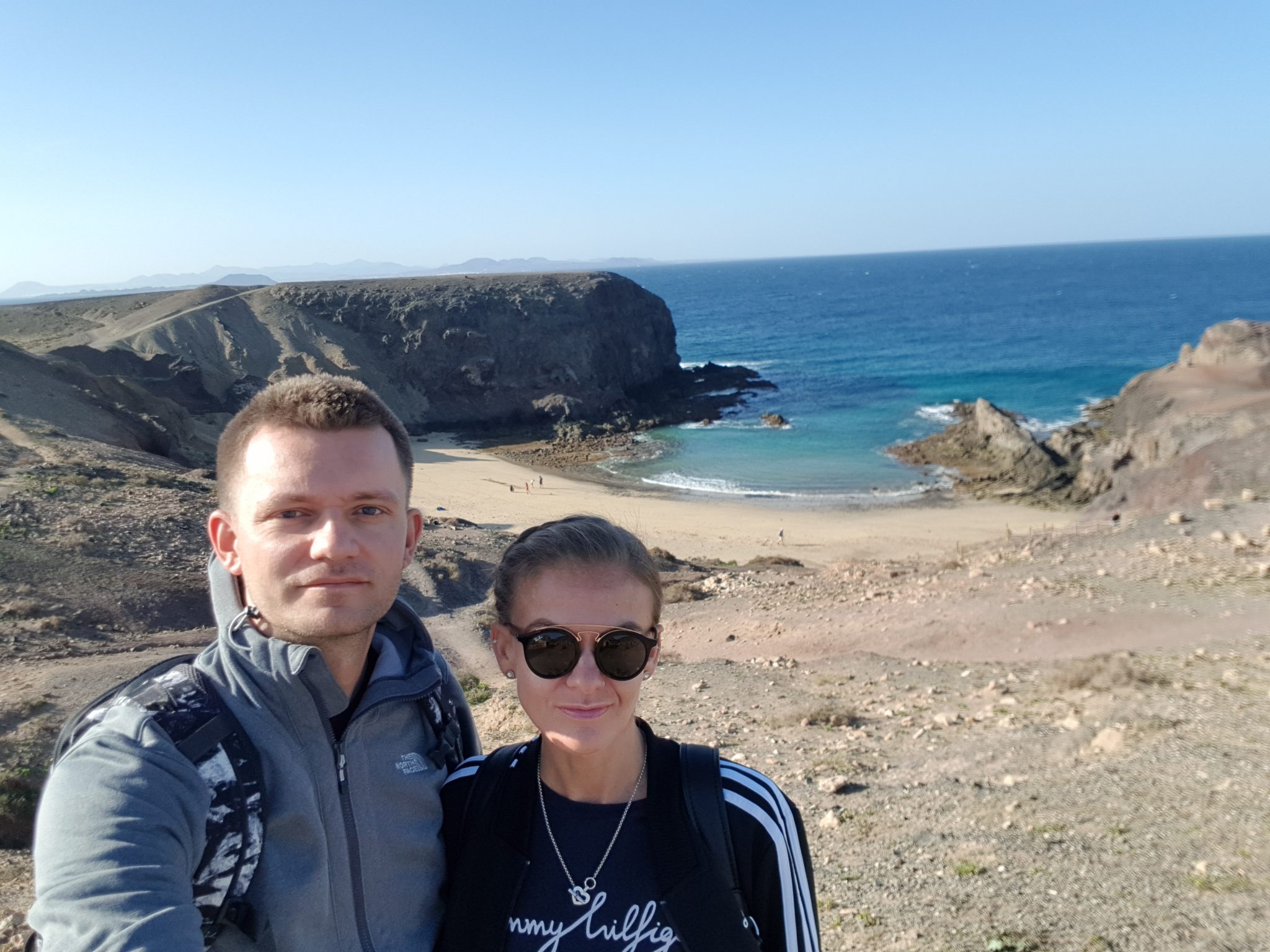 How to get to Papagayo Beach from Playa Blanca?
In the very south of the island of Lanzarote on the Costa de Papagayo, there are beautiful beaches with light, delicate sand. There are five ways to get there from Playa Blanca:
By car:
The first way is to rent a rented car. You will have to drive on gravel roads and park in the parking lot at Papagayo Beach (Parking Playa de Papagayo). The entry fee is 3 €. Make sure your car hire company let you drive on the road to Papagayo Beach as it's considered as off-road. We didn't have that issue but heard some people being disappointed as they couldn't drive there.
If you still fancy this way to Papagayo beach, then you will have to head out to a small roundabout on the LZ-705 road between Playa Blanca and Femés. From there only 5km long dirt road and you can enjoy one of the best beaches in Lanzarote!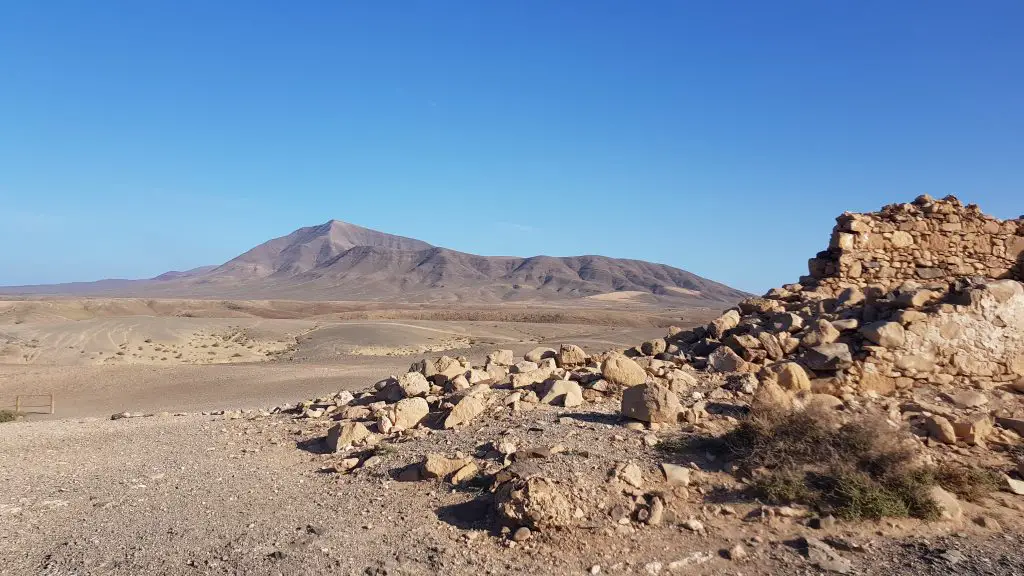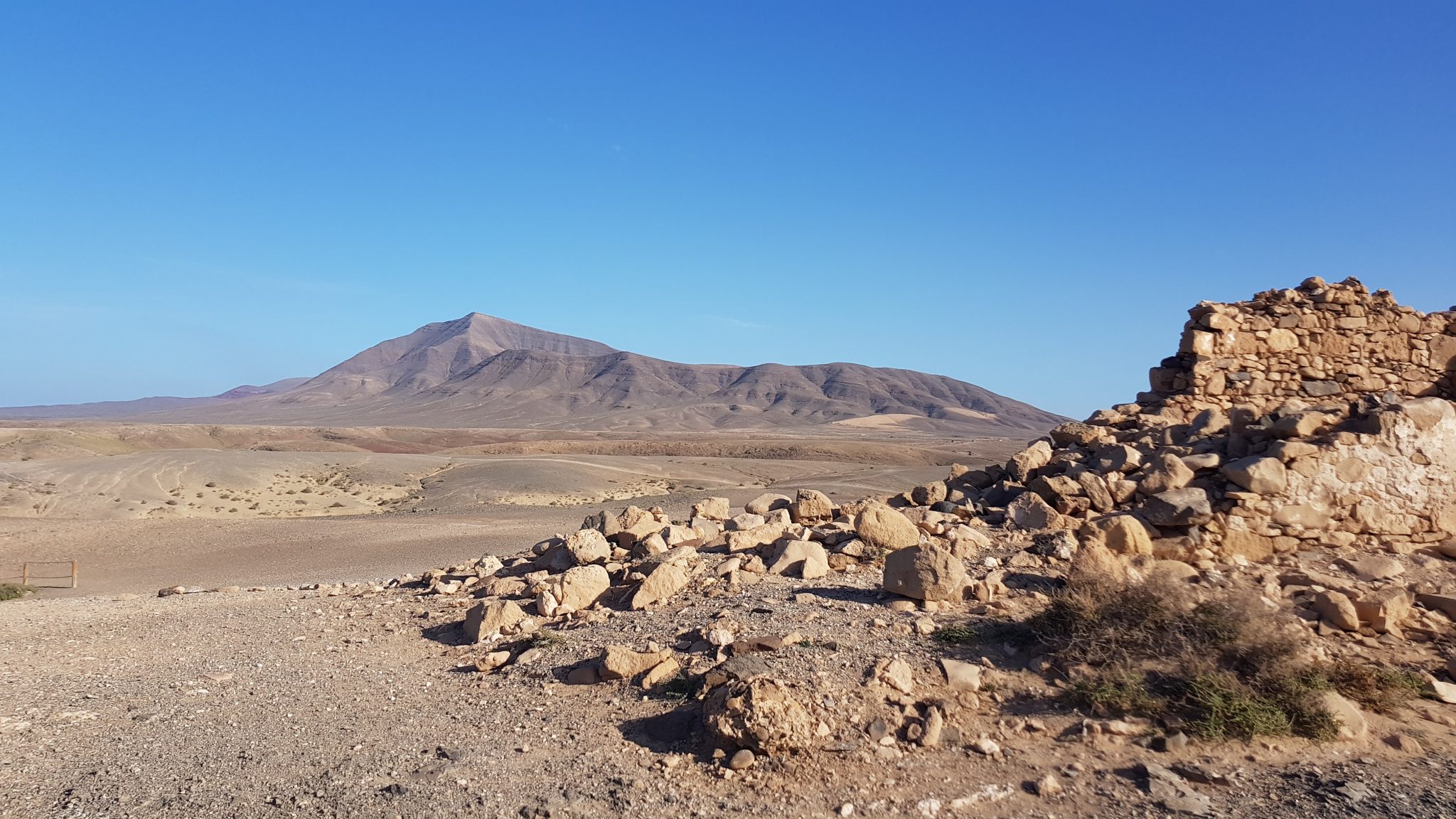 By foot:
The second way is to get to the beaches on foot. So if you don't rent a car in Lanzarote or your car hire company didn't let you drive on the gravel road, this can be an option for you ?
This is mainly the choice of people who live in nearby hotels and apartments, in the vicinity of the Sandos Papagayo hotel. This is the last hotel in the eastern part of Playa Blanca and the trail begins next to it. It will lead you to all the beaches on the Peninsula, including the famous Papagayo.
This hiking trail is 2 km long and is considered as an easy one. There are no shades there so on a sunny and warm day you will have to take plenty of water with you!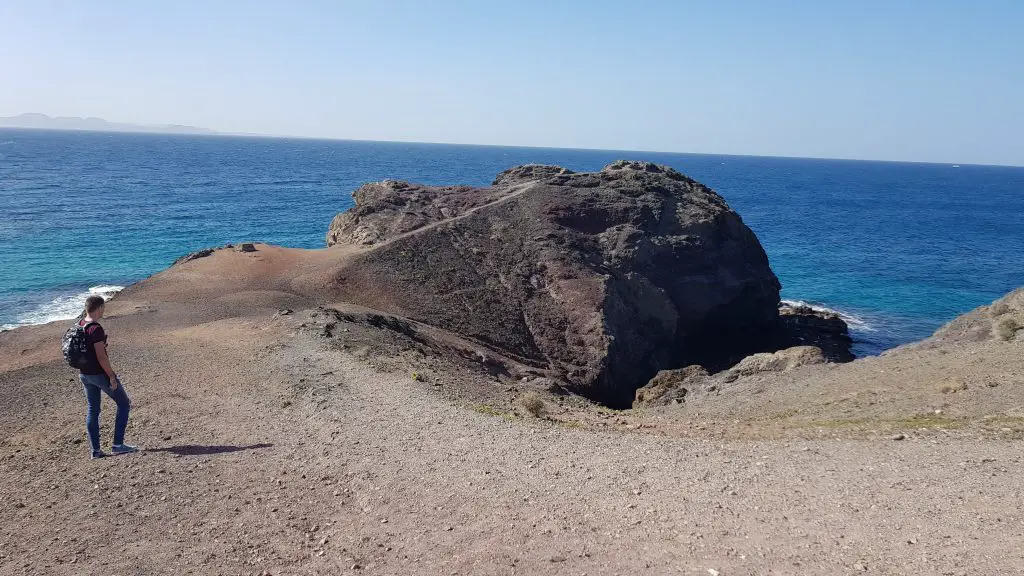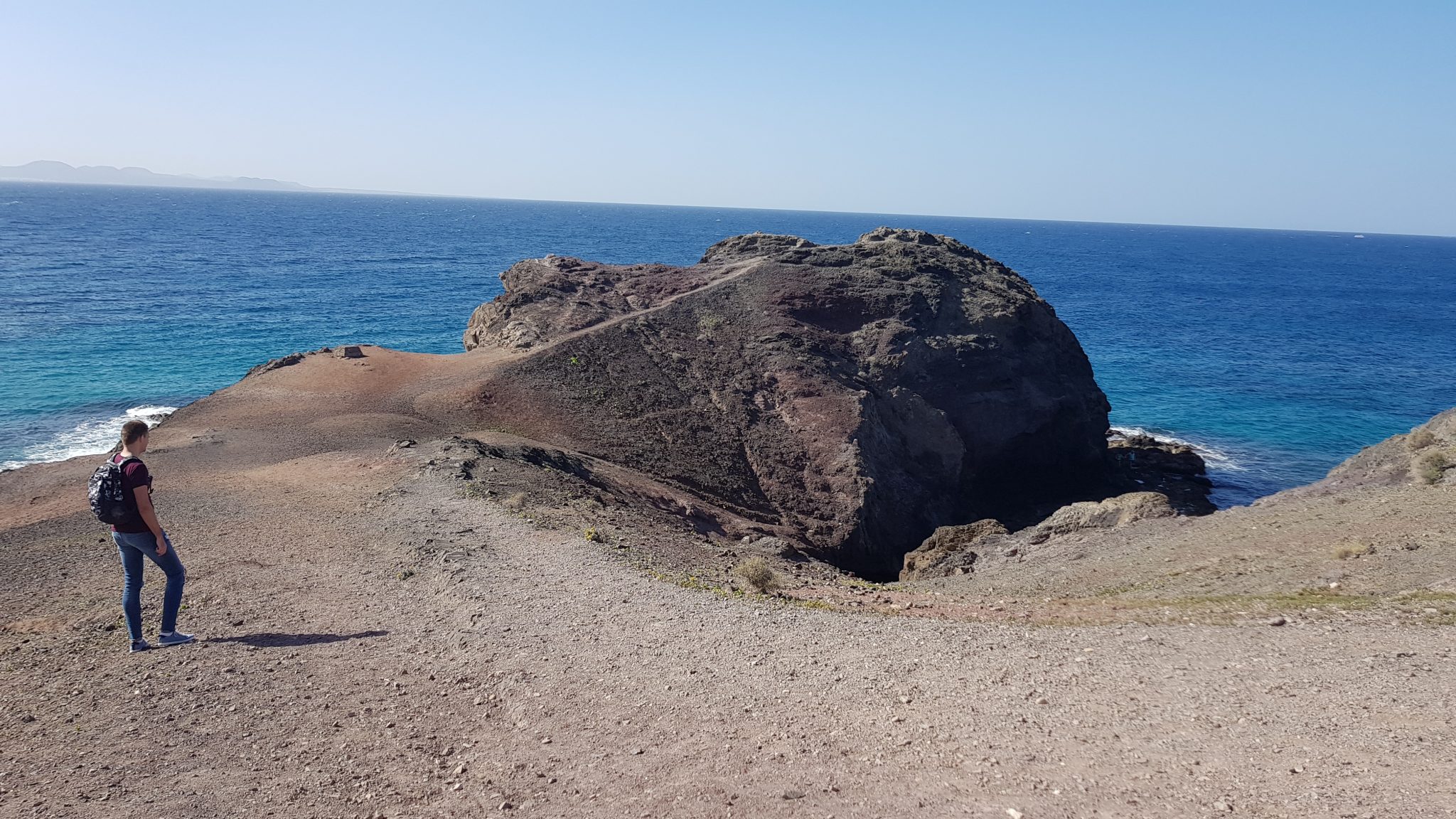 By bus:
From the centre of Playa Blanca take bus number 30 to the last bust stop located just before the roundabout. The bus will turn back here so you have to leave it ? This way of getting to Papagayo beach will still require a 20-minute walk. So, make sure you get a bottle of water with you!
If you have small children, you shouldn't really take this way – renting a car will be far much easier.
By bike:
If driving along the coastline sounds great to you, you can rent a bike and visit the Papagayo beach this way ? The only downside is where to leave it while on the beach! Well, this option should be only a choice for bike-lovers wanting to have a drive with stunning views of the Papagayo Peninsula.
By sea:
The fifth way is by sea. There are many organized trips by catamarans, ships and yachts. It is a great alternative for all wanting to avoid overland roads but still wanting to enjoy the charm of Papagayo Beach.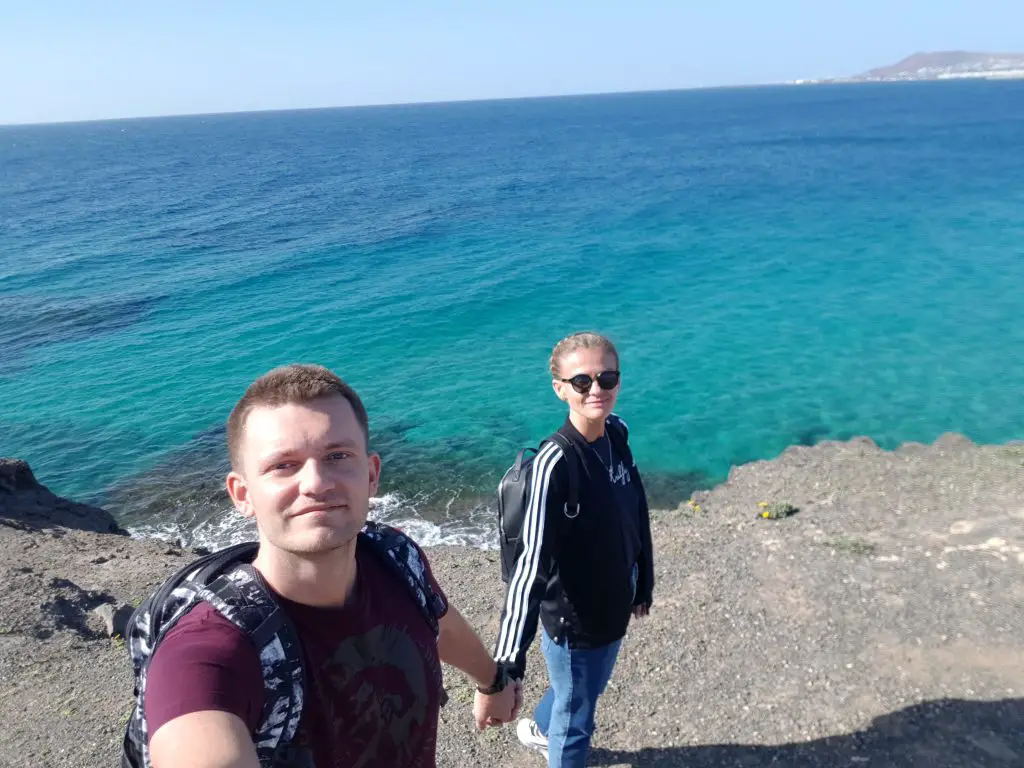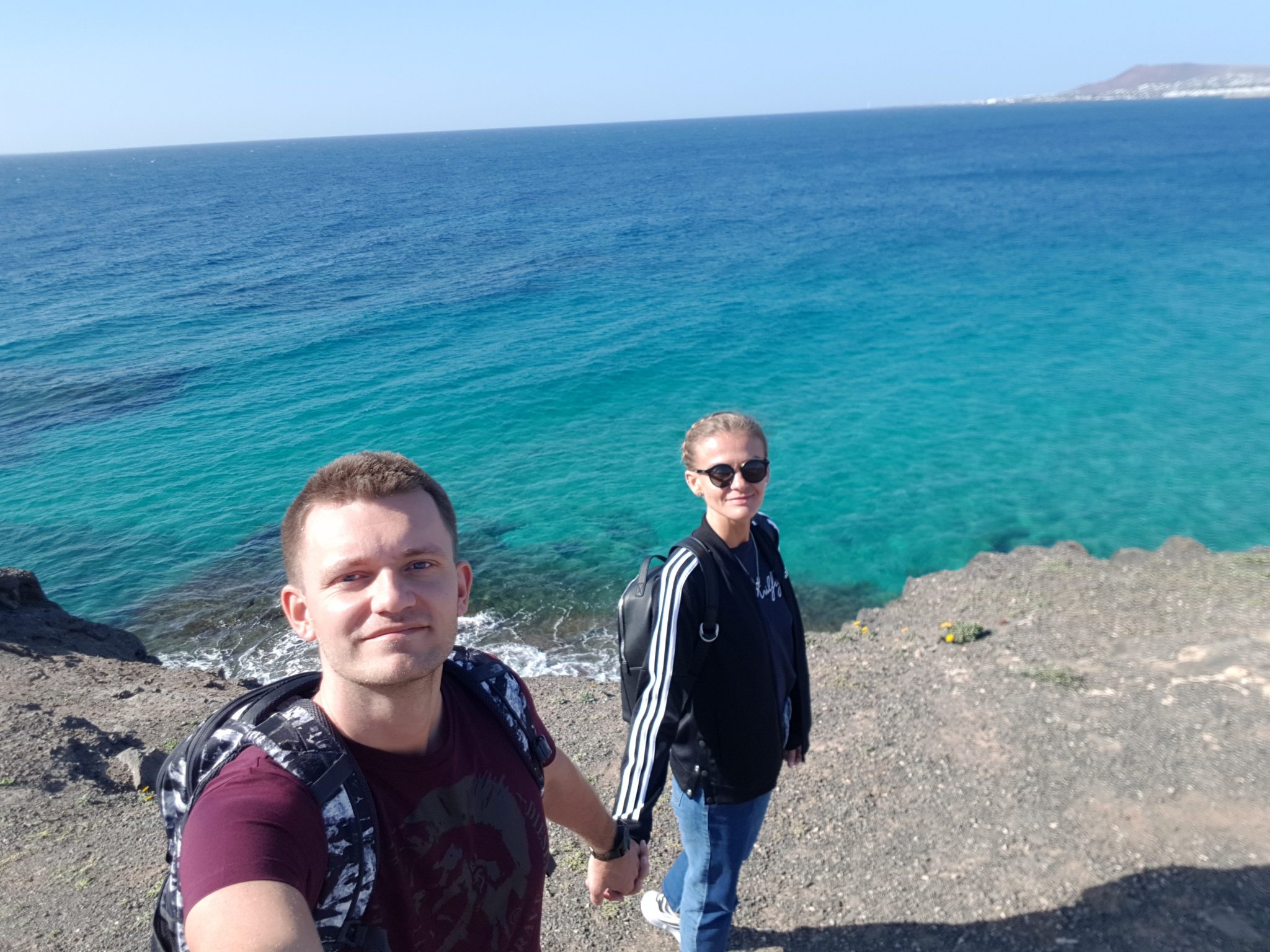 Explore the best things to do around Papagayo beach Lanzarote and top activities in Papagayo Lanzarote:
What to do at Papagayo Beach?
Swimming:
It's a no-brainer really, isn't it? With turquoise and shallow water, Papagayo Beach looks like it was made with swimmers in mind! It is perfectly secluded with the rocks around it, making it a nice place to swim – even on a windy day!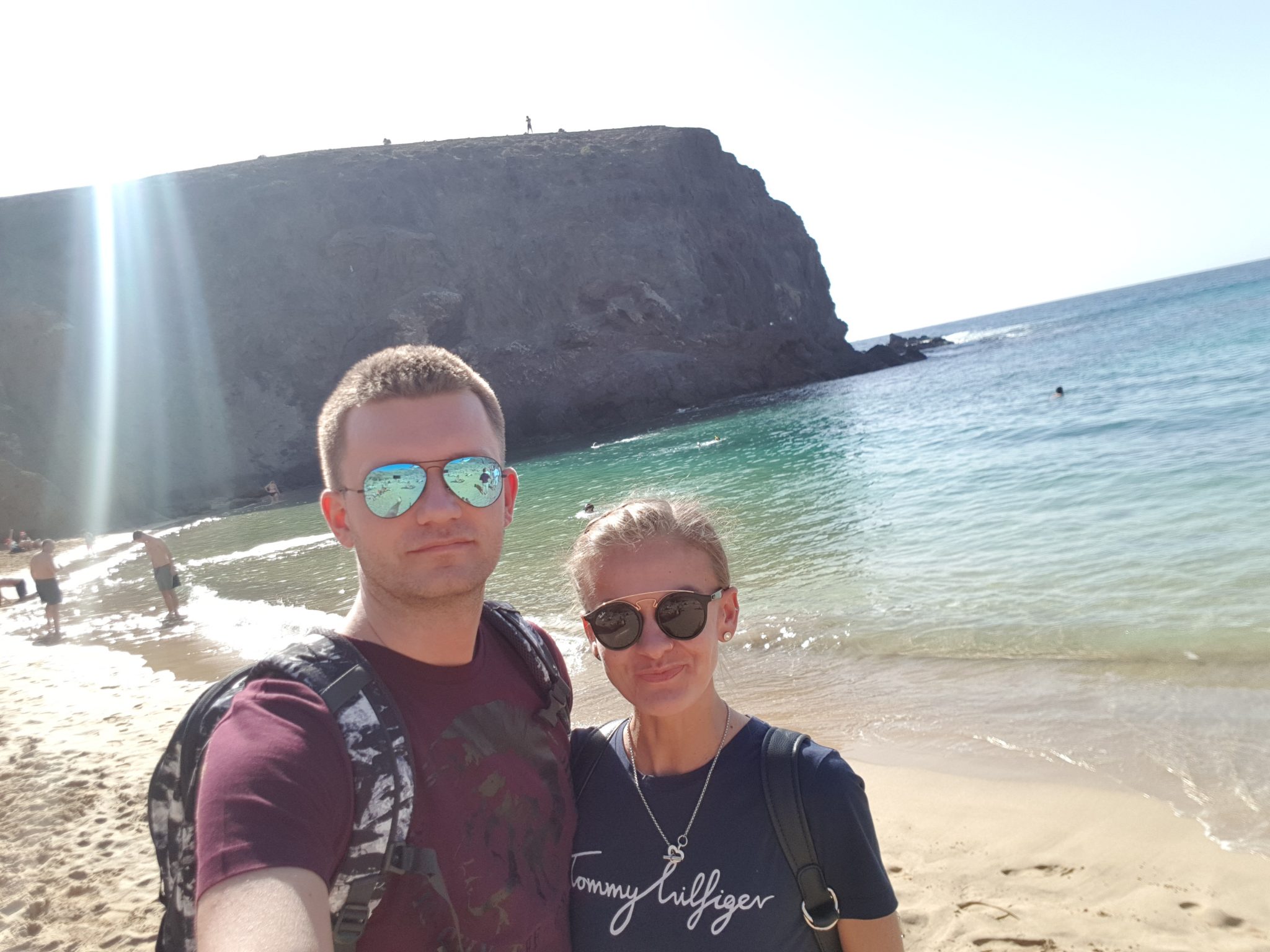 Snorkelling:
If you enjoy swimming along the surface of the water and enjoying the underwater world then there is no better place in Lanzarote than Papagayo Beach!
There are many organized tours for snorkelling-lovers but anyone reasonably confident in the water can enjoy the relaxing activity of snorkelling. In fact, all you need is some small snorkel gear and you are good to go – don't forget to take your GoPro with you!
Hiking:
If you are hiking or walking-lover, you will be pleased to hear that hiking to Papagayo Beach is one of the best ways to get there! 🙂 The breathtaking landscape and amazing scenery just ask to spend a bit of time walking around. This is also a great way to see all the beaches from a different perspective.
Suncream, bottles of water and your camera are all that you need for your hiking adventure! Please note that this is a protected area so there are no facilities available along the coast.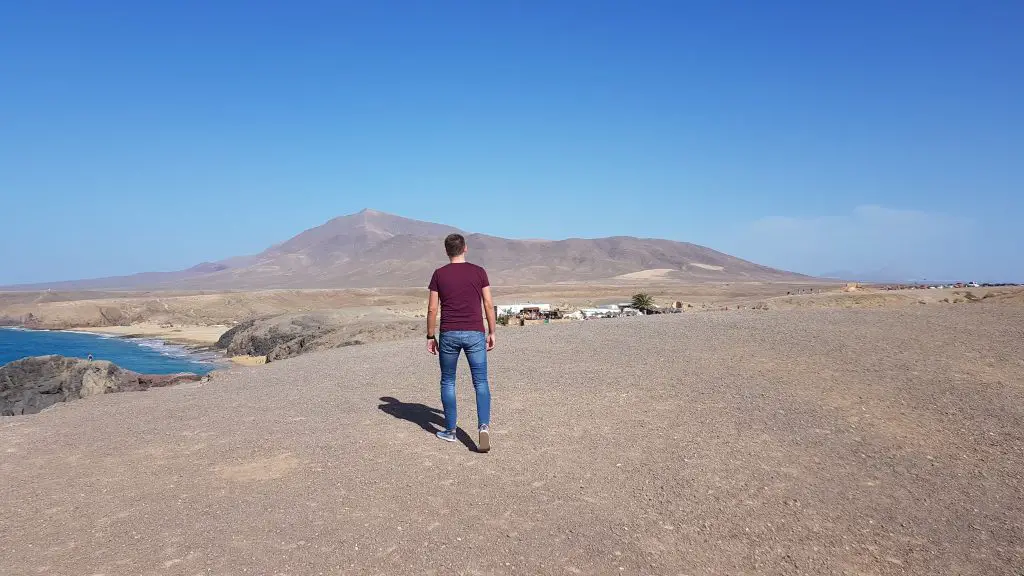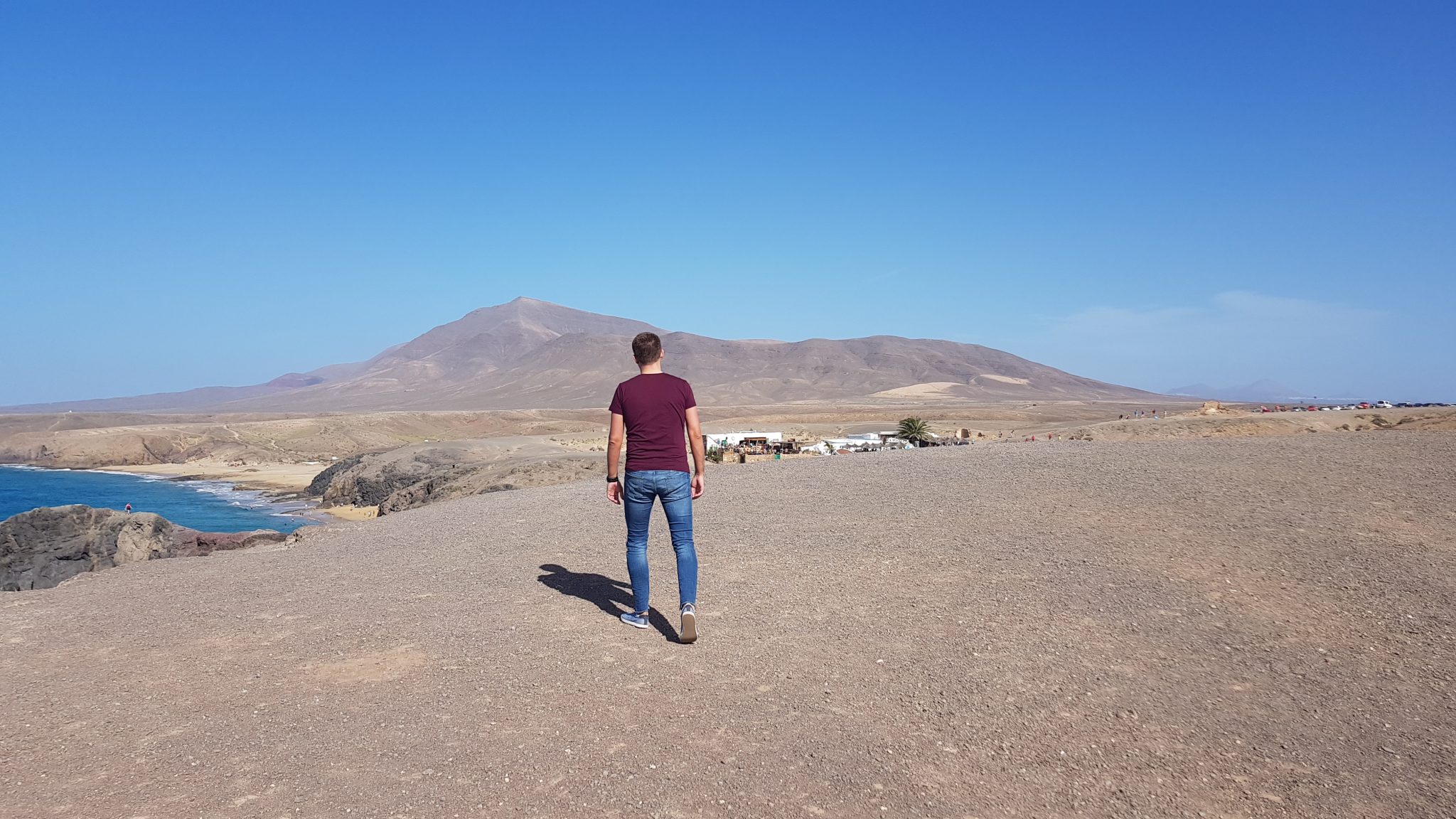 Sunbathing:
Right, Lanzarote is one of the top destinations for winter sun in Europe. Alongside the other Canary Islands, Lanzarote is full of sunshine making it a perfect spot for sun-lovers. Sounds great to you?
Don't forget your towel and suncream – you will definitely need them while sunbathing on Papagayo Beach!
Catamaran trip:
For those enjoying watching the coastline from a different perspective – a catamaran trip is a perfect way to explore the landscape of El Papagayo. There are daily excursions organised in all main towns across the Lanzarote island.
Some of the companies offer some snacks, drinks and even dinner while sailing along the beautiful coast of the Papagayo Peninsula. And yes, snorkelling is also available on many of the trips!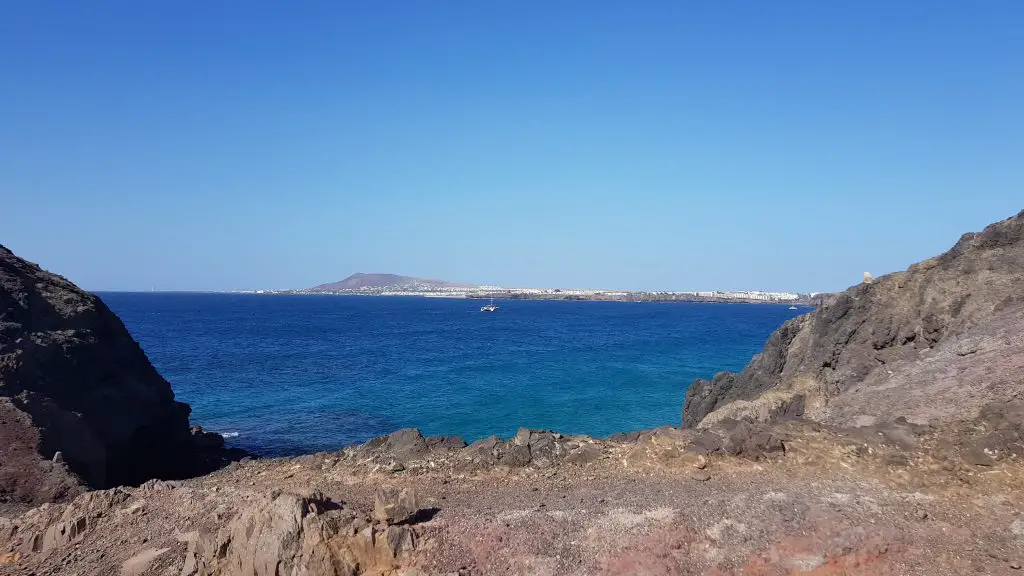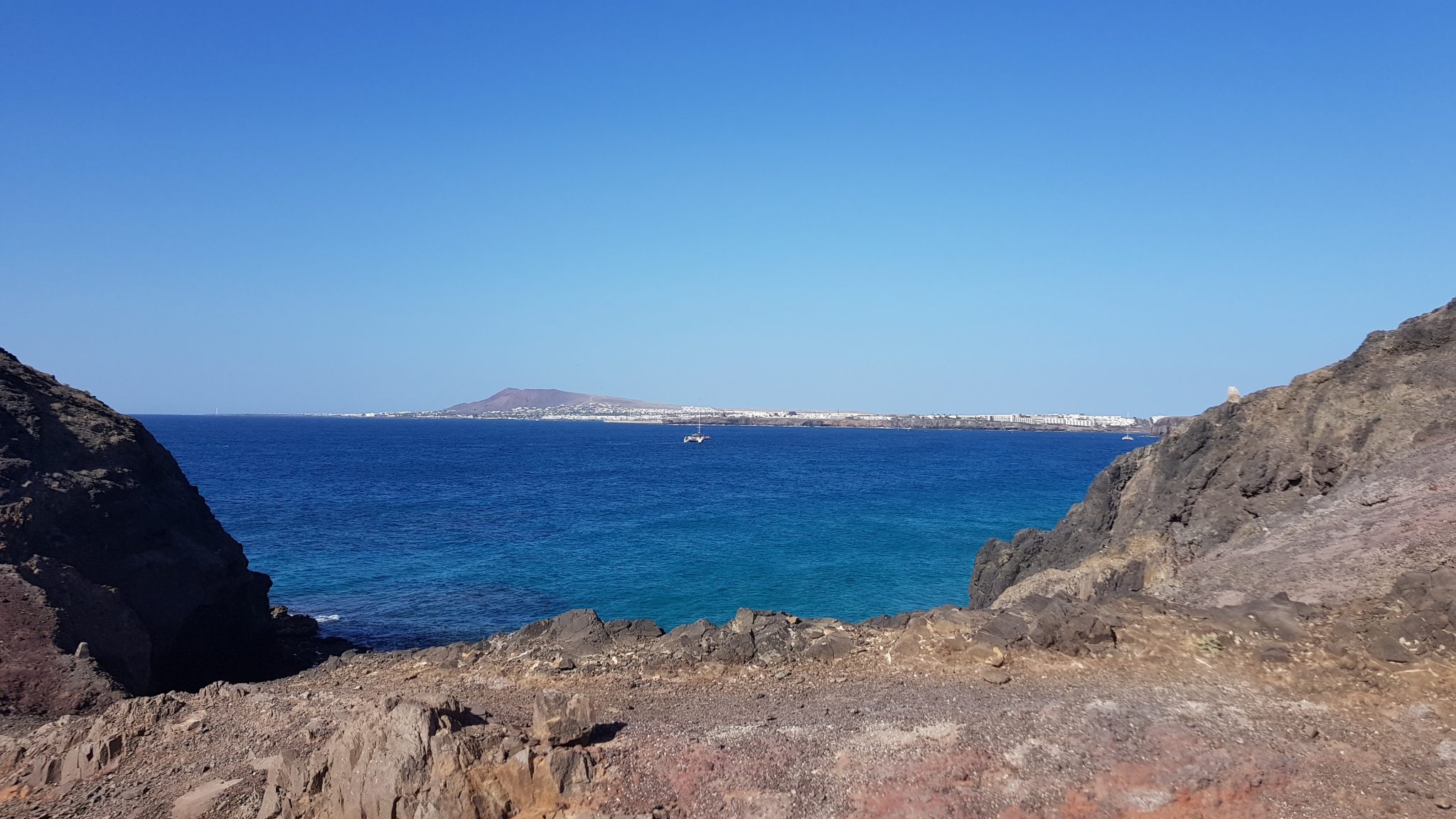 Where can you eat at Papagayo Beach?
There are two restaurants up there: Bar Casa El Barba and Chiringuito Restaurant. Both located between Playa de Papagayo and Playa del Pozo. You will see them on your way from the parking.
Honestly, the prices are very high compared to other restaurants on Lanzarote island. But this is mainly due to the lack of competition. There is no supermarket around here and no other alternative unless you have your own lunch and drinks.
The advantage of using one of them is the stunning views of the ocean. So even that the lunch or coffee is a bit pricy it is still worth spending a bit of time in the outdoor sitting area and enjoys the breeze.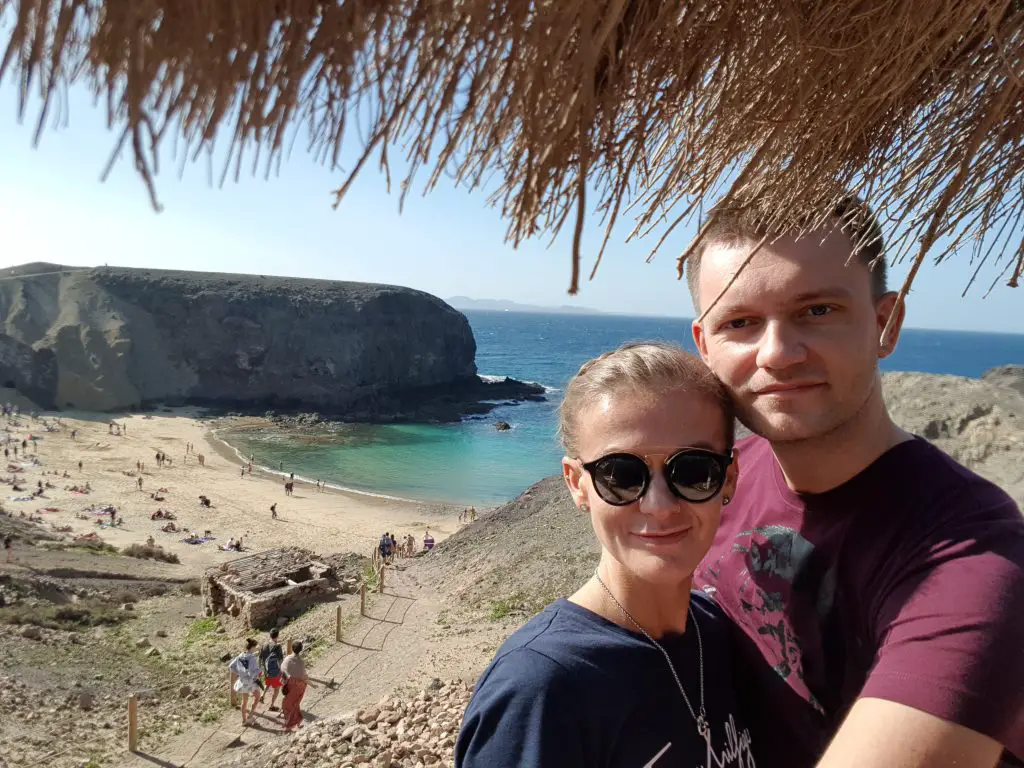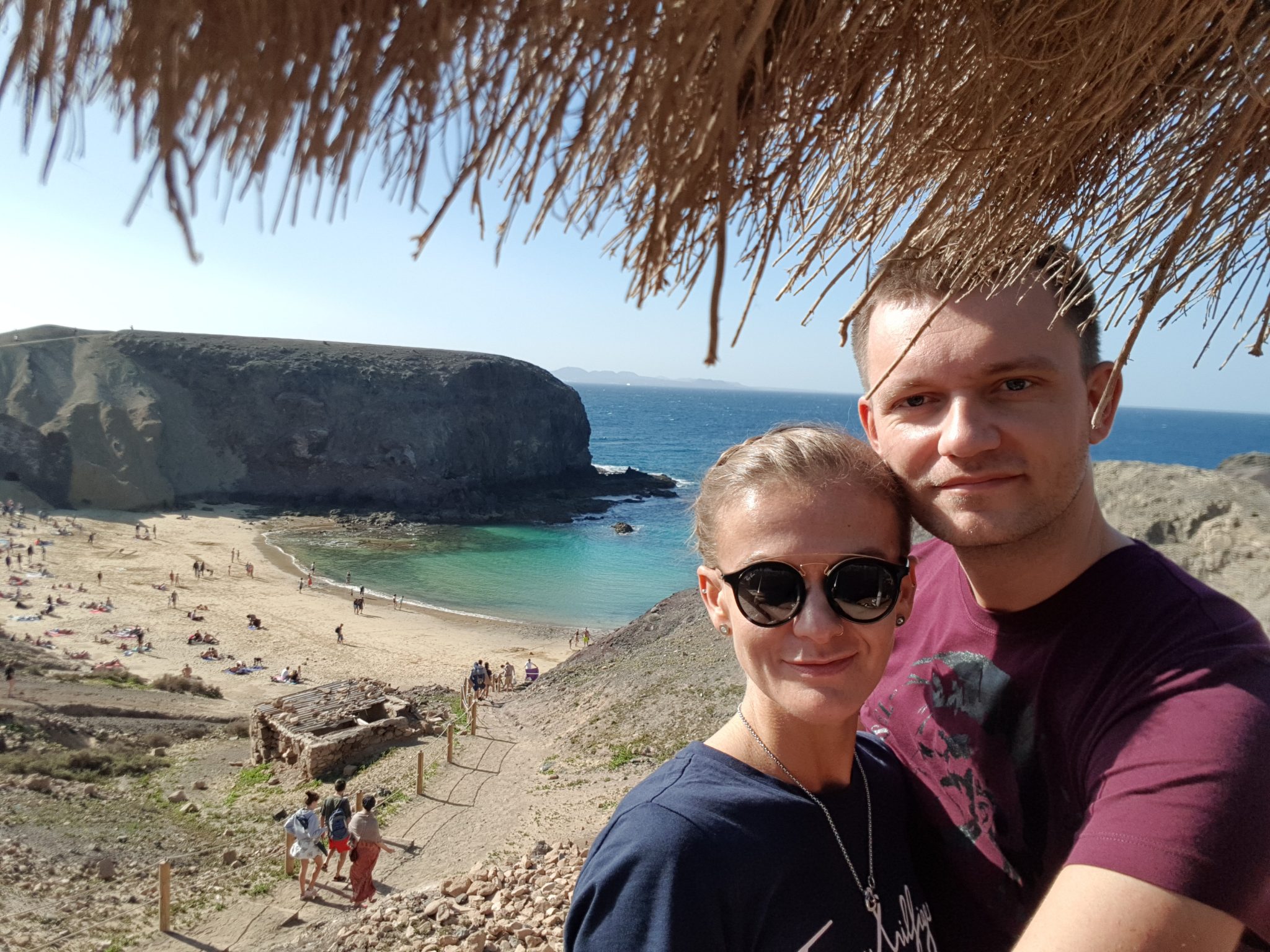 Where to stay near Papagayo Beach in Lanzarote?
There are many great hotels near Papagayo Beach Lanzarote. If you are looking for a great location with quick access to one of the most beautiful beaches in Lanzarote, then you should consider the below hotels as your base during a holiday in Lanzarote:
So, what is your favourite hotel Playa Papagayo Lanzarote?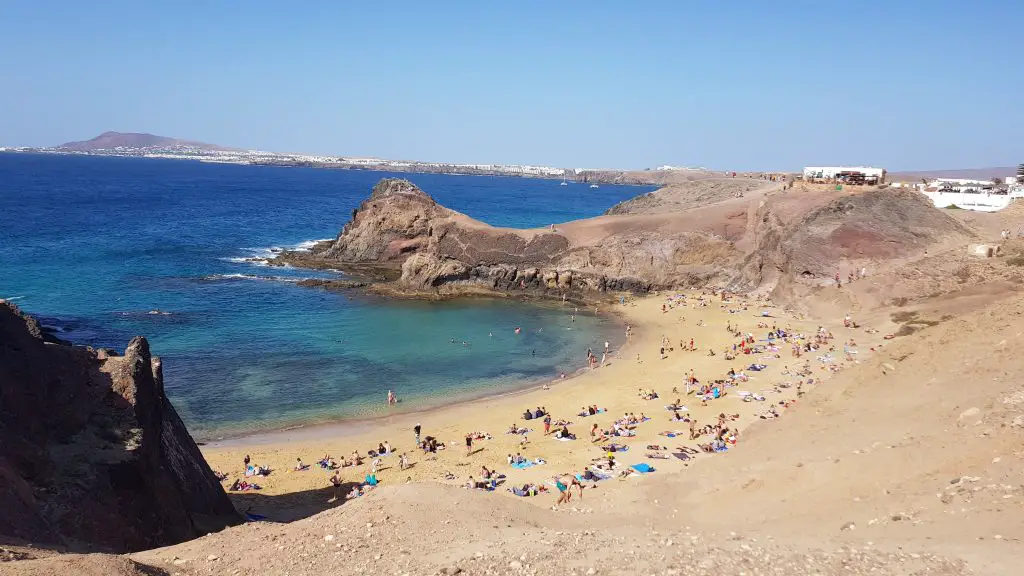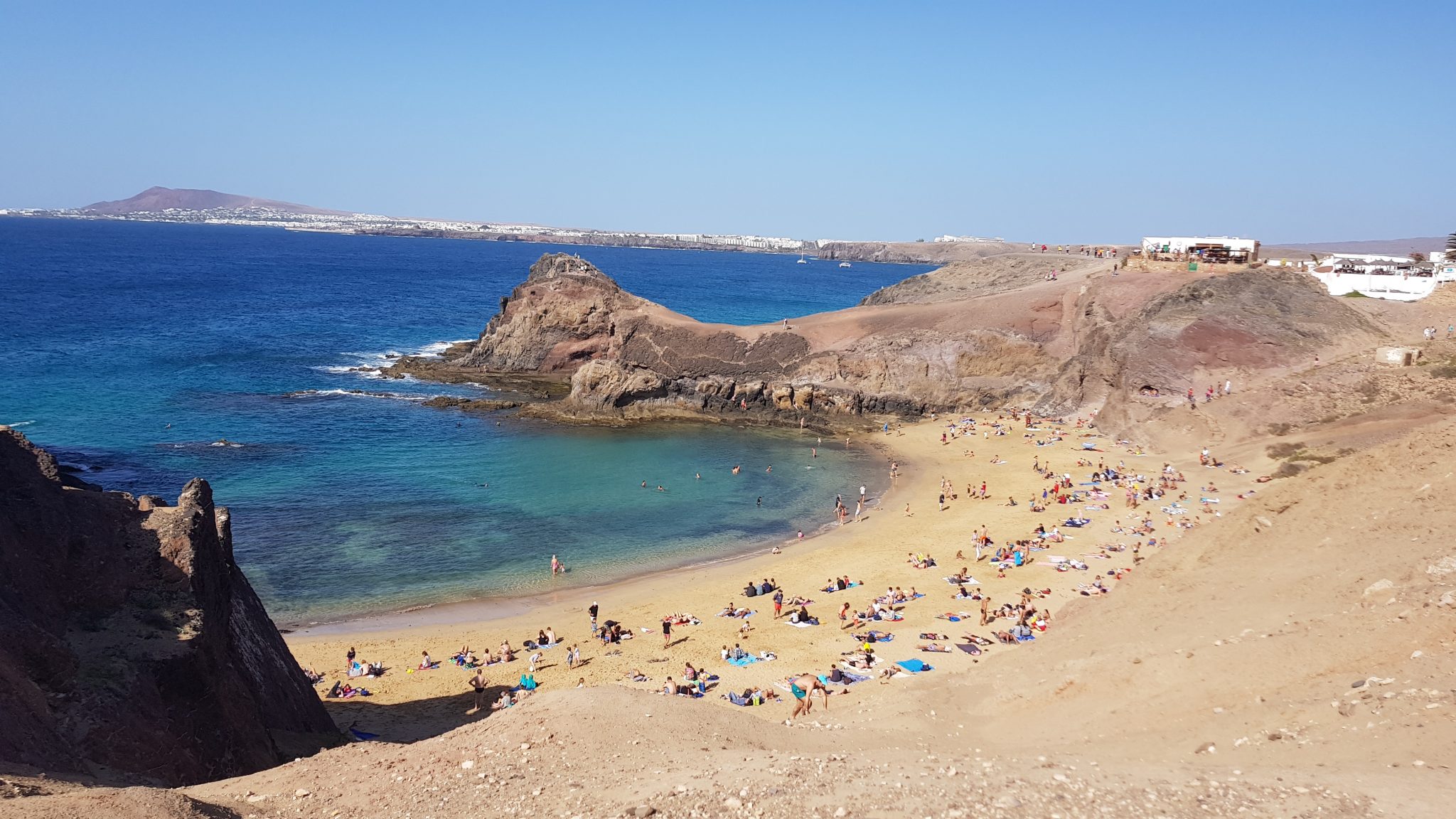 Is it worth visiting Papagayo Beach in Lanzarote?
Without a doubt, Playa de Papagayo Lanzarote is one of the best beaches in Spain we have visited. While on Lanzarote is a must-see place. Papagayo beaches are the perfect escape from the more touristy areas and probably one of the best day trip destinations in Lanzarote.
The only consideration is how to get to the beach. So if you travel with children or people with walking difficulties a trip to playa Papagayo Lanzarote can be challenging. Make sure to rent a car in Lanzarote so you can enjoy this stunning beach right at the end of Papagayo Peninsula.
Fancy spending Christmas in Lanzarote on Papagayo Beach?
If you liked our article about Papagayo Beach, then please check out the below posts too:
Planning a trip to Lanzarote soon? Make sure you use the below resources:

* Find a cheap flight to Lanzarote

* Rent a car at Lanzarote airport, but before you do that read our guide about renting a car in Europe

* Book accommodation: 3* Hotels in Lanzarote start at €40!

* Read our other Spanish articles: Gran Canaria, Tenerife or Barcelona
Love Spain?
Read our other articles related to this stunning country:
Unusual Things to do in Alicante
Unique places to visit in Spain
11 Best things to do in Malaga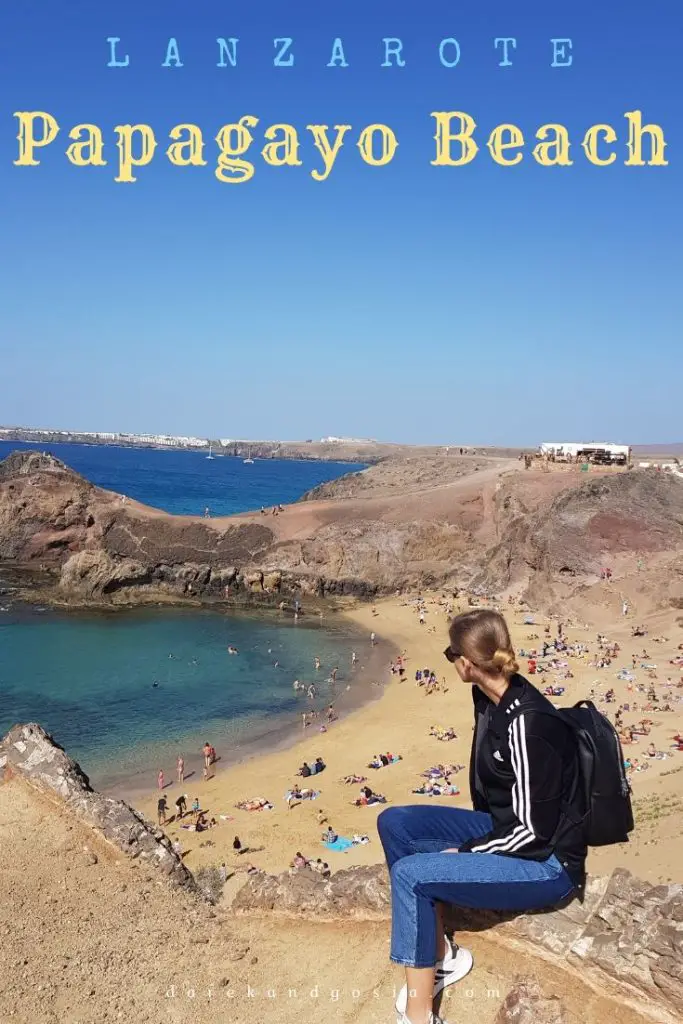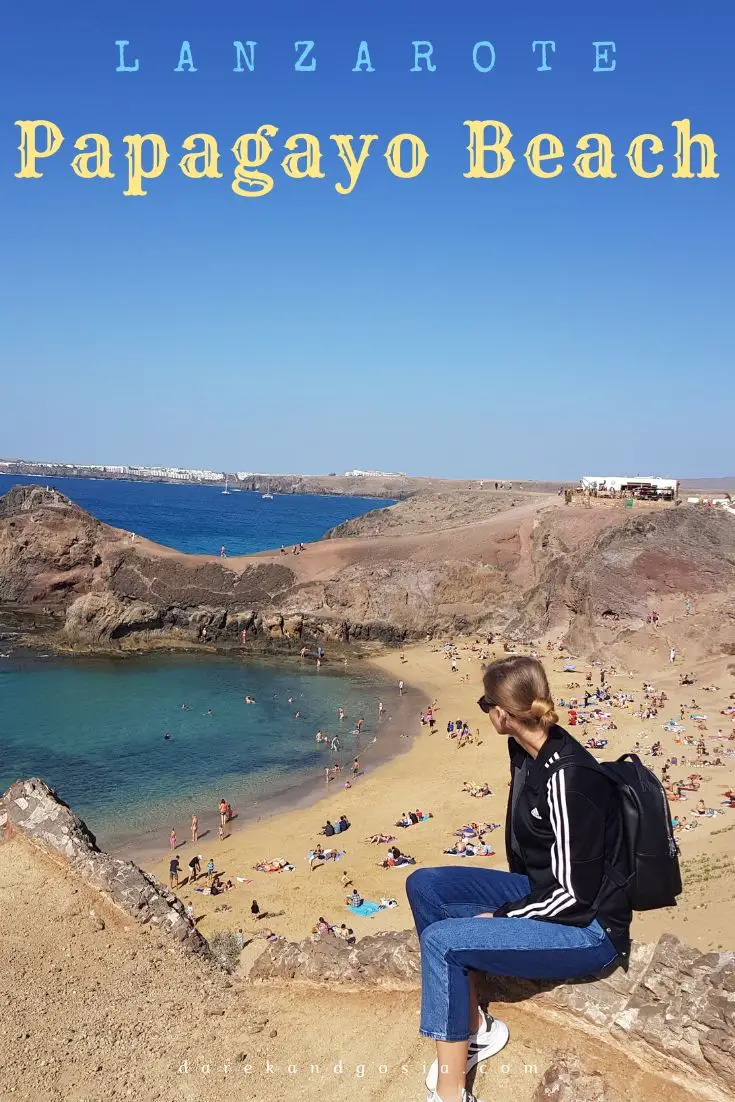 Articles you may like: