What to do in Alicante? From Santa Barbara Castle to turquoise waters of the Mediterranean, there are many fun & unusual things to do in Alicante Spain.
Where is Alicante and is Alicante a good place to visit? The capital of eastern Spain's Costa Blanca, Alicante is a well-known holiday region – one of the best places to visit in Spain! It's is an ideal destination for all sun-lovers and a great European city break on a budget. With so many attractions, landmarks and family activities there is a little bit for everyone visiting Alicante Spain.
Would you like to visit the island of Tabarca or Santa Bárbara Castle? What about some of the best beaches in Europe? Whether you go to Alicante just for a couple of days or a bit longer, you will never be short of things to do in Alicante.
If you are looking for fun activities and unique things to do on your next holiday to Alicante city read our guide to Alicante's best points of interest. We have created a list of top 15 must-see-and-do activities so you can make the most out of your visit to Alicante.
Make sure you add Alicante to your travel bucket list!
Where to stay in Alicante?
What is the best place to stay in Alicante? There is no shortage of amazing places to stay during your holiday in Alicante. Please see below some of the TOP hotels we have selected for you.
Places to stay in Alicante:
"Located 650 yards away from San Juan Beach and 10 minutes' drive from the city centre. The hotel offers free outdoor parking and free Wi-Fi connection in public areas."
"Tryp Alicante Gran Sol Hotel is just 350 yards from Alicante's Postiguet Beach and offers wonderful city and sea views. It has a 24-hour reception and free Wi-Fi in all areas."
Need more inspiration? Find a hotel in your favourite part of Alicante.
Alicante facts:
| | |
| --- | --- |
| Country: | Spain |
| Region: | South-East |
| Population: | ~338,000 |
| Best month to visit: | June |
| Festivals: | Bonfires of Saint John |
| Twin towns: | Brighton and Hove |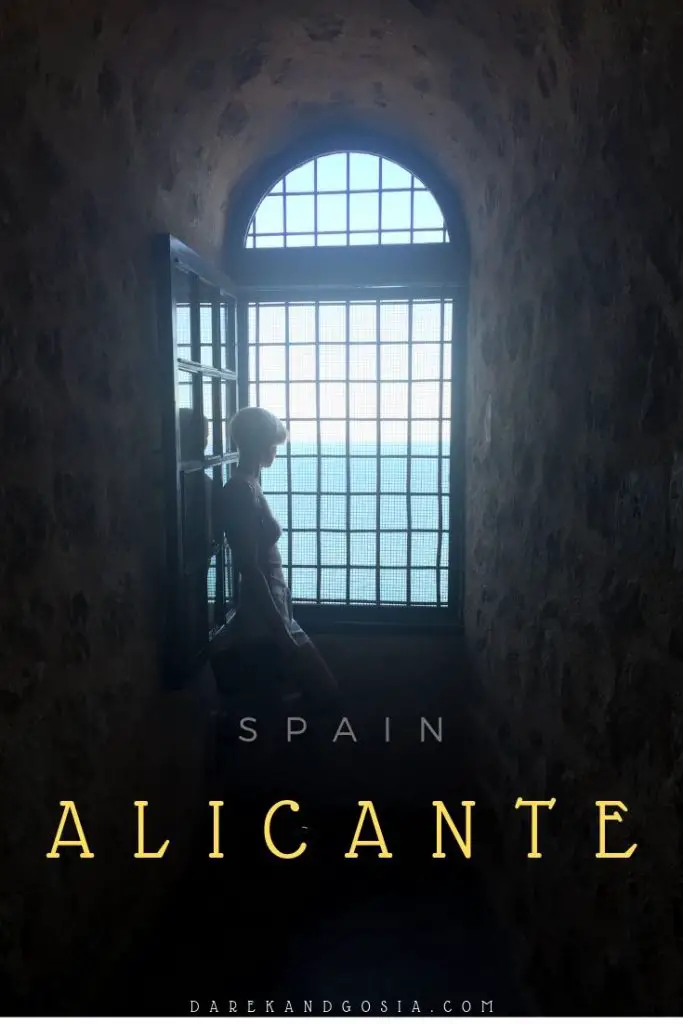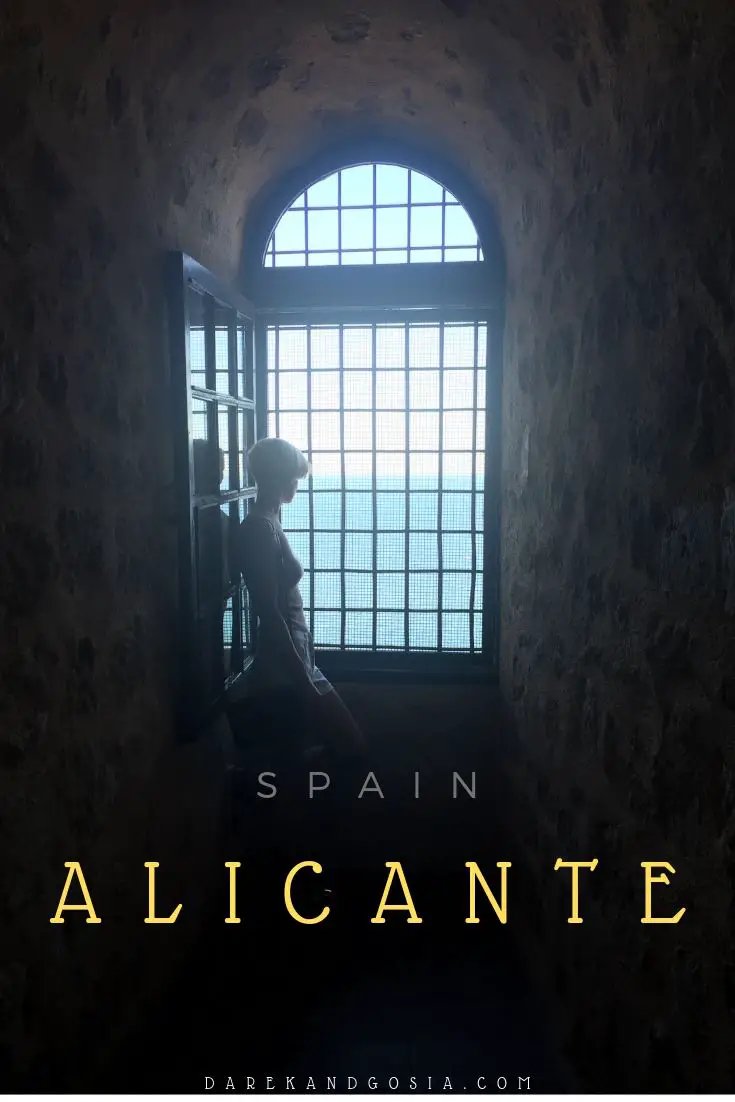 What are the best things to do in Alicante Spain?
Let us introduce you to the list of the 15 unusual things to do in Alicante:
1. Playa del Postiguet
What to do in Alicante? Playa del Postiquet is definitly top on Alicante things to do list! This gorgeous urban beach is covered in fine sand that will make your holiday worth remembering. It's ideal for both swimming and sunbathing, as well as building the odd sandcastle.
Lined with palm trees and quaint cafés in which you can quench thirst and hunger, it also has a bi-level promenade. There's a reason it's one of the most popular beaches in Alicante, and this is it. It really is one of the best things to do in Alicante.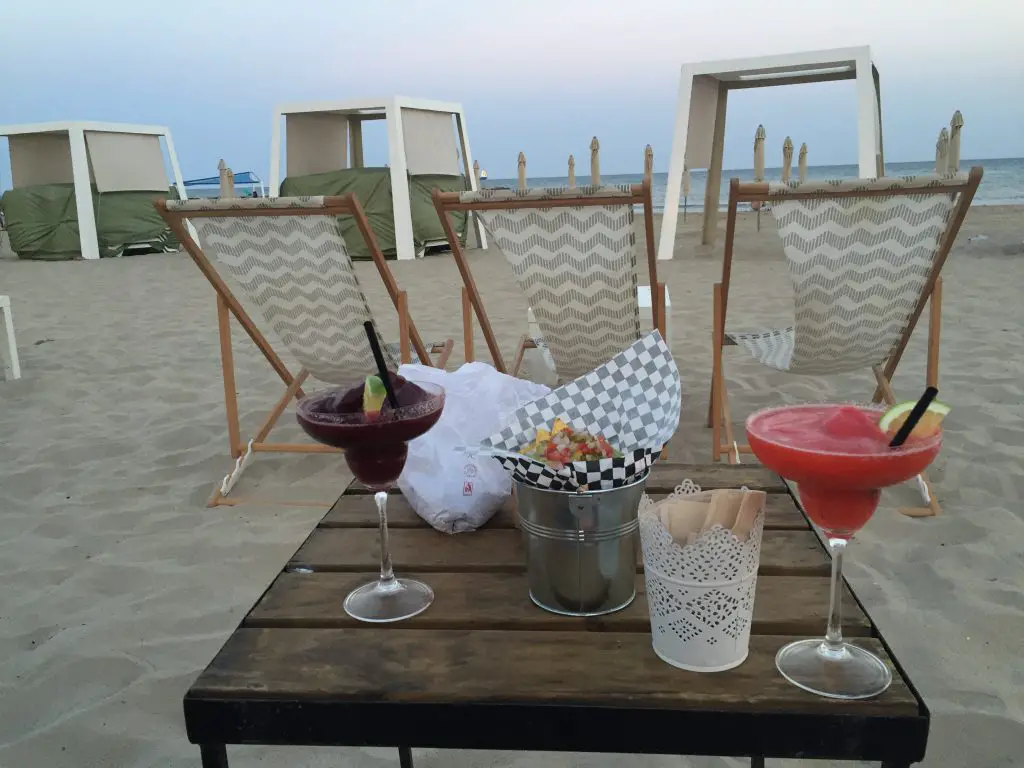 2. Tabarca
Looking for top Alicante attractions? Tabarca island is a must do activities in Alacante. This little islet in the Mediterranean Sea can be found close to the town of Santa Pola in Alicante. It is the only inhabited island in the region, and you can get there via boat.
You'll want to put a whole day aside to visit this location, and there are some amazing beaches and caves that you can explore. Not to mention the amazing food and drink that can be sampled during your trip.
This is one of the best adventures in Alicante even if you only one day in Alicante!
3. Basilica of Santa Maria
Looking for best Alicante city things to do? From all the things to do in Costa Blanca, Basilica of Santa Maria is the one which is covered by almost every Alicante tourist guide.
This is the oldest active church in Alicante, and its Gothic architecture makes it one of the most beautiful. It was built somewhere between the 14th and 16th century, and while it may not be the largest, it certainly leaves an impression on all who visit.
It's worth getting a tour of the interior while you are visiting Alicante, especially if you love history. It really is a contender for the most unusual things to do in Alicante.
4. Catamaran Cruise
A must-have on your Alicante best things to do list! Any Alicante city guide will recommend you to do a catamaran cruise while visiting this Spanish city.
From coastal catamaran cruise with snorkeling to Sunset cruise this really is one of the best Alicante Spain attractions. Are you going to book one? 🙂
5. Paseo de la Explanada
This promenade stretches parallel from the port, making for a relaxing and peaceful walk under gorgeous palm trees that line either side. It is also one fo the best and free Alicante tourist attractions.
The actual paving is stunning, with bright colours and a truly Spanish theme. It actually consists of 6.5 million tiles and is one of the most popular streets in the city. It really is one of the fun things to do in Alicante. You're likely to find some great food and shopping as you walk along it as well.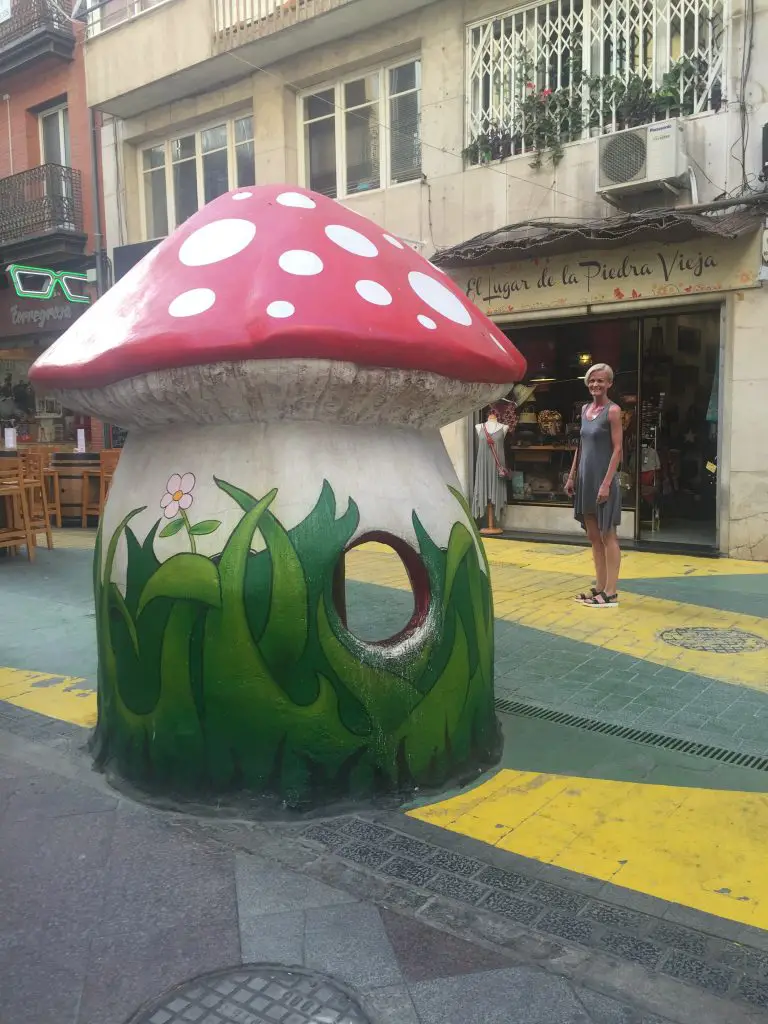 6. Mount Benacantil
What to see in Alicante? This really is Alicante must see! When in the urban areas of Alicante, you will notice that this mount dominates the area. It stands tall and proud, with a view from the sea that leaves you feeling like you are in paradise. It's probably one of the most popular tourist attractions in this Spanish city.
On top of the mount is an old fortress, known as the Castle of Santa Barbara. So, whether you want to visit history or admire the view of Alicante from the top, it's worth visiting. It's one of my favourite and possibly one of the best things to do in Alicante.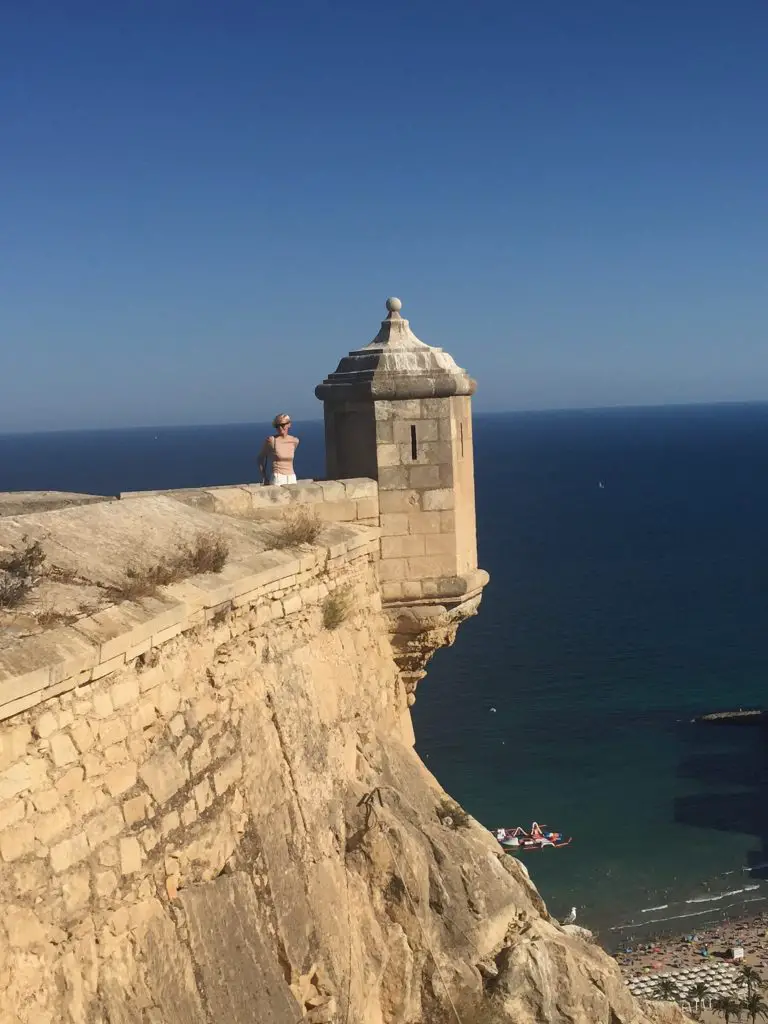 7. Tandem Paraglide Flight
This pobabaly isn't for everyone but if you love adrenaline the tandem paraglide flight will be very top of your list of Alicante outdoor activities.
In adition, you will get the opportunity to see all best places in Alicante Spain from… above 😉
8. Port of Alicante
This is a seaport in Alicante, and it is used for both commercial and passenger traffic. It's quite large as well, and despite being industrial, it remains carefully organised and is beautiful in its own right. It has an interesting history that you are able to learn more about. Walking around the port is one of the best things to do Alicante Spain. From here, you can also visit all the best places near Alicante.
If you are docking there, then you have quick and easy access to the city centre via a shuttle bus. Would you add this port to your list of the best stuff to do in Alicante?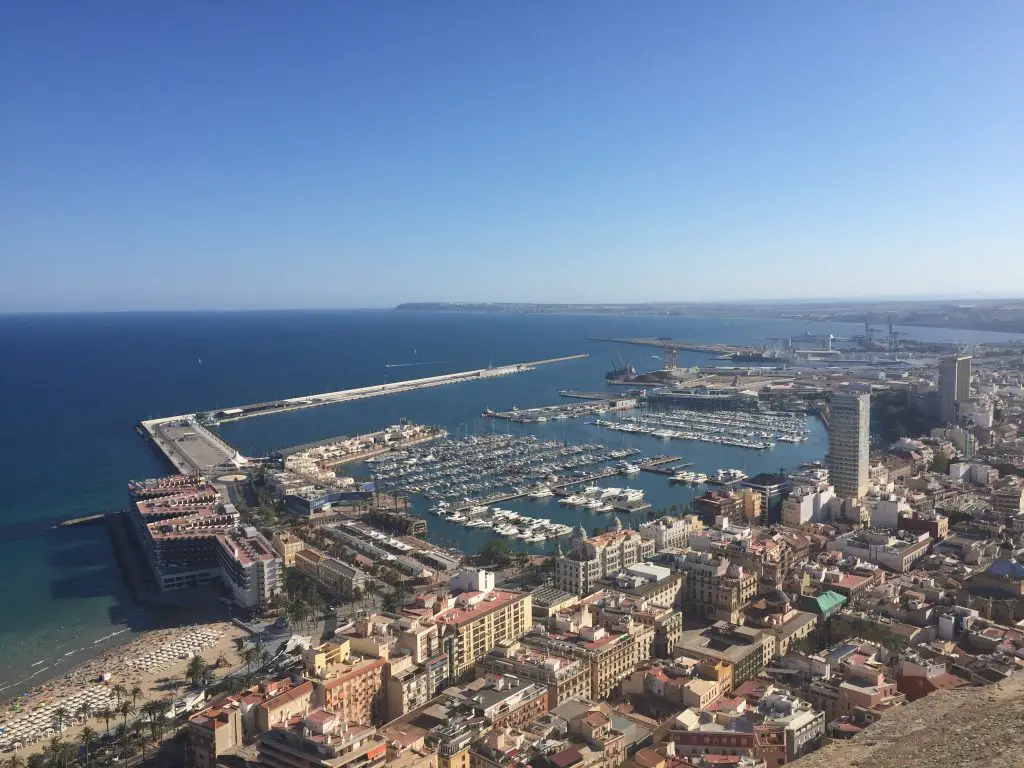 9. Playa de Muchavista
What to do in Alicante Spain? Visit Playa de Muchavista! This beach is gorgeous, vast, and covered in gentle sand. The edges are lined with palm trees for that tropical feel. This really is one of the top Alicante Spain points of interest.
It's the ideal place to be if you want to spend some time sunbathing, paddling, or building the ultimate sandcastle. You'll find a whole host of restaurants, museums, and shopping along the beach as well, so you can combine relaxation and activities. We couldn't forget to shout out Playa de Muchavista as one of the best tourist attractions in Alicante, could we? 🙂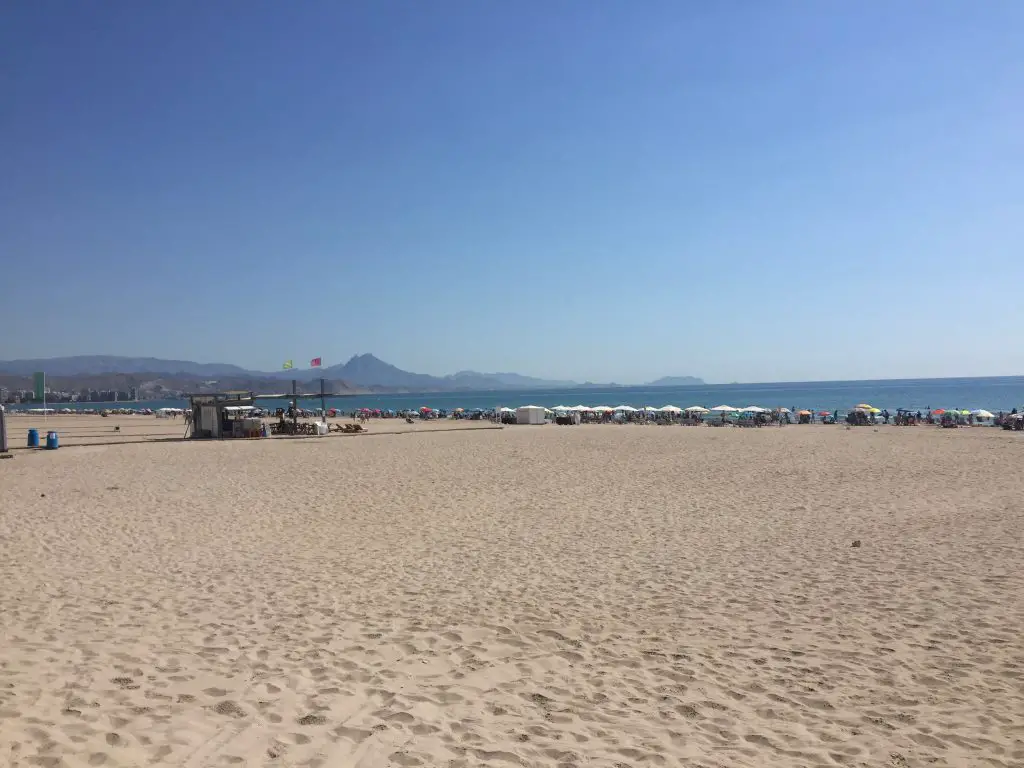 Read more: 15 Best Beaches in Europe – TOP destinations for a Beach Holiday!
10. Wine Tasting Tour
Where to go for things to do in Alicante? If you love wine then this tour is Alicante must do! The famous vineyards are some of the most visited and best places in Alicante.
During this tour, you will learn all about the local winemaking process and you will have to opportunity to taste it too! Yes, you can buy a bottle or two and take this local wine as souvenirs 😉
11. Canelobre Caves
If you a looking for the best things to do near Alicante, go to Canelobre Caves.
23km away from the city of Alicante, you will find the small town of Busot. Here, you have the Canelobre Caves. They are famous due to the vaulted ceilings that stand 70m high; a lot like those found in a cathedral. Inside, you can have a tour of the caves, learning more about what makes them so spectacular, as well as their rich history.
The prices are incredibly reasonable and well worth it.
12. Mercado Central de Alicante
Need more top things to do in Alicante?
No matter where you go, marketplaces are somewhere you simply have to travel. This one has been running for decades and is exactly where you need to be if you want to sample the local cuisine. Stop and buy some meats and cheeses to create your own lunch, or some fresh fish to cook up for dinner.
You can even try the food lovingly created by those who are running street food stalls.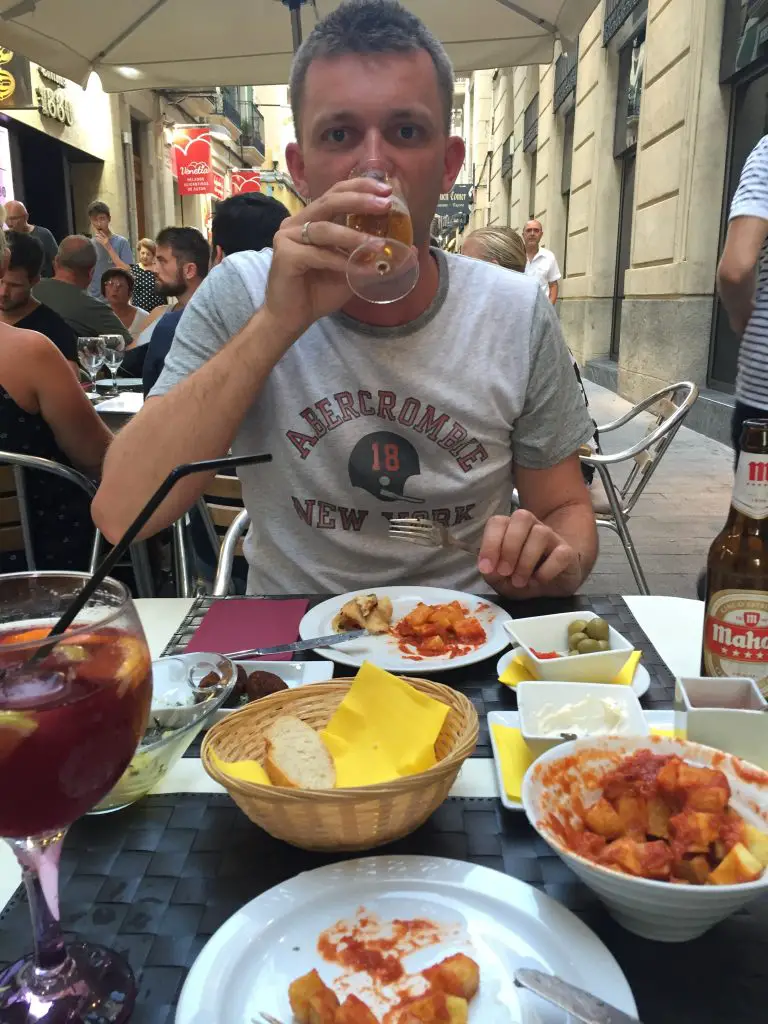 13. Guadalest Valley & Algar Waterfalls Tour
Where to visit for best places in Alicante on a day trip? If you like mountains and stunning valleys then you have to visit the village of Guadalest. It's probably not what you would expect from our Alicante to do list but this tour really is worth doing!
In addition you will also have the opportunity to swim in the stunning crystal-clear spring pools of the Algar Waterfalls. This really is one of the best Alicante trips you can do.
14. Town Hall of Alicante
This is one of the most recognisable buildings in the city. Once you set your eyes on the glorious architecture, it is easy to see why. It was built on the site of the previous town hall, and you can take a tour on the inside. Nowadays this is great sightseeing in Alicante Old Town.
The interior rooms are amazing, with a sweet little chapel, as well as two exceptionally decorated rooms that you need to experience up close and in person.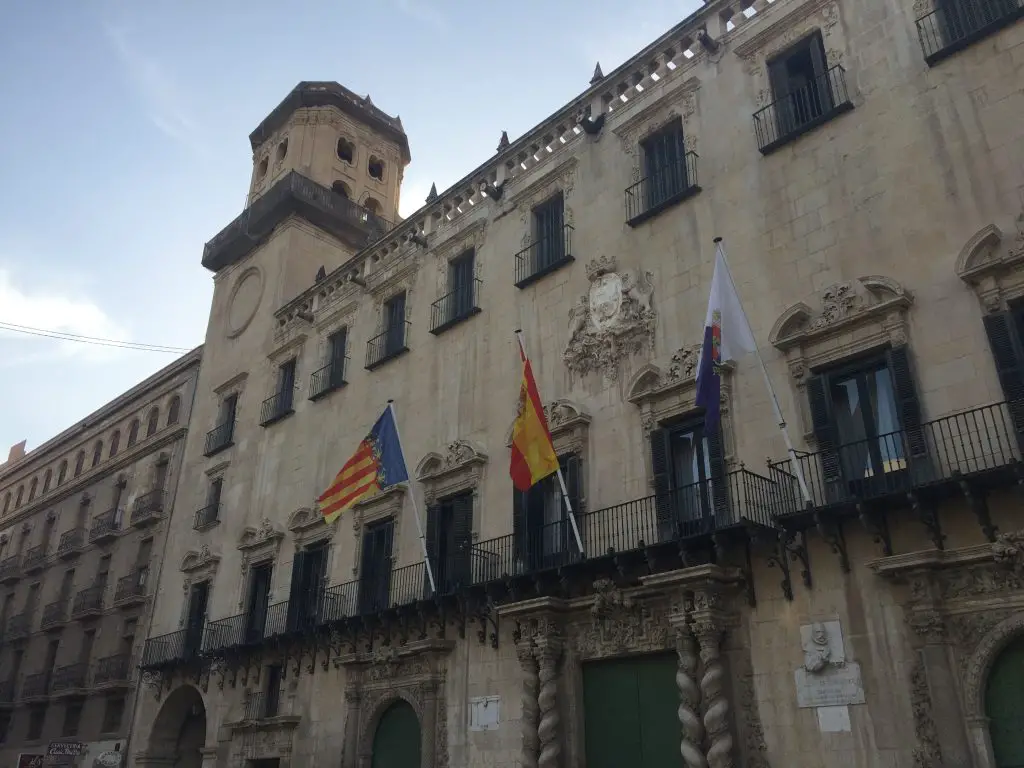 15. Saint Ferdinand Castle
Visiting Saint Ferdinand Castle is also one of the top activities in Alicante. This castle may be in ruins, but it remains a site full of history and wonder. It was built in the 19th Century as a defence against the French forces, but it turned out to be useless and was abandoned.
You will find museums on the site, taking you through the 7,000 years history of the city and the buildings within it. The castle itself has ornate doorways and entrances intact, giving insight into what a modern castle looks like.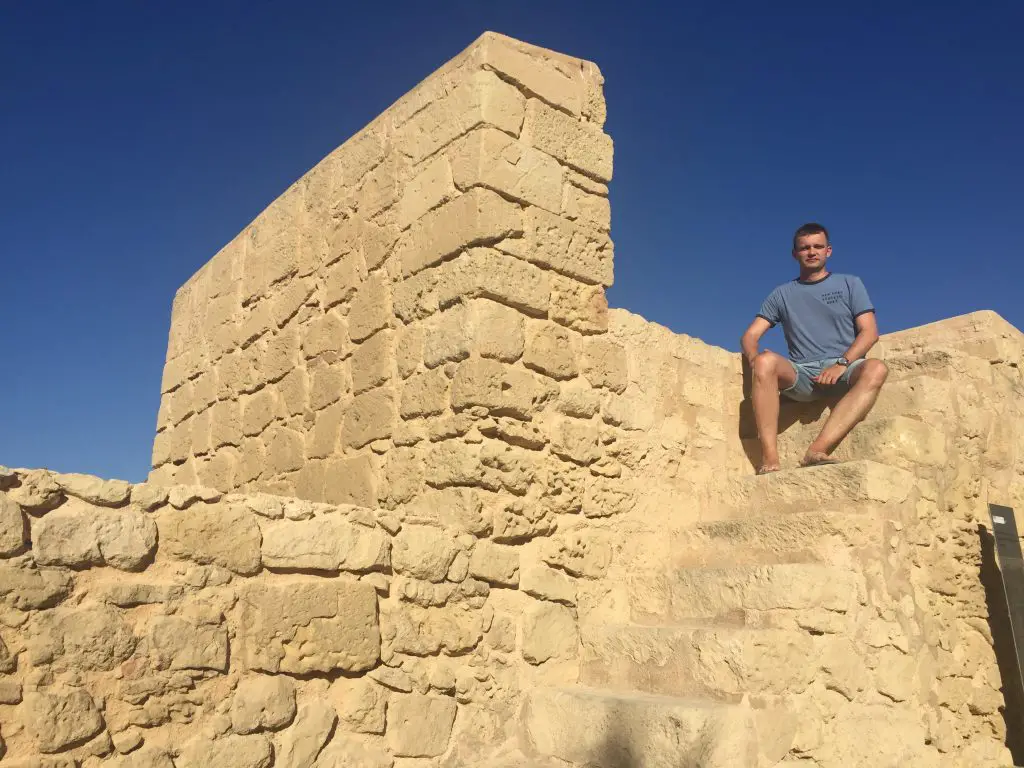 Is it worth visiting Alicante Spain?
So, is Alicante worth visiting? With so many unique things to do in Alicante, the Spanish city is a perfect place for a short break in Europe or just to relax on one of the best beaches in Europe. With so many Alicante activities there is a bit of everything for everyone.
It's a very compact city so you wouldn't have to rent a car while in the capital city of Costa Blanca. We really enjoyed our trip to Alicante – one of the cheapest places you can visit in Spain. Would you go on your next holiday to Alicante? 🙂
Planning a trip to Alicante soon? Make sure you use the below resources:

* Find a cheap flight to Alicante

* Rent a car at Alicante airport, but before you do that read our guide about renting a car in Europe

* Book accommodation: 3* Hotels in Alicante start at €45!

* Read our other Spanish articles: Gran Canaria, Ronda or Lanzarote
If you liked our article about Alicante, then please check out the below posts too:
ALICANTE FAQ:
What is there to do in Alicante for families?
What to visit in Alicante? One of the best things about Alicante is that it doesn't matter who you are travelling with, there is plenty to do. For families, you can visit the Algar Waterfalls or perhaps the Terra Natura Zoo Theme Park. You may also want to plan a trip to the Rio Safari Park or the Aqua Natura Waterpark.
How do I get from Barcelona to Alicante?
Looking for the best of both worlds during your time in Spain? If this is true for you then you might want to see whether or not you can get between Barcelona and Alicante. The good news is that you can travel between the two either by road or by train. However, it is important to know that this journey can take around 5 hours on the train.
How many tourists visit Alicante annually?
There are many great places to visit in Alicante. It is no secret that the city is a popular tourist destination that many people want to visit at some point. However, you might be surprised to learn that it is thought that as many as 3 million tourists visit Alicante each and every year and that number doesn't show any signs of slowing down.
Is this Spanish city good for a holiday?
If you are looking for a fun-packed, beautiful and relaxing holiday in a lovely destination, then Alicante is a great place to go. It doesn't matter if you are travelling with friends, a partner or perhaps even your entire family, Alicante is a great place to travel to.
From romantic holidays to Alicante to just a day trip to Alicante you can be sure that you will have an amazing time in the beautiful Spanish city!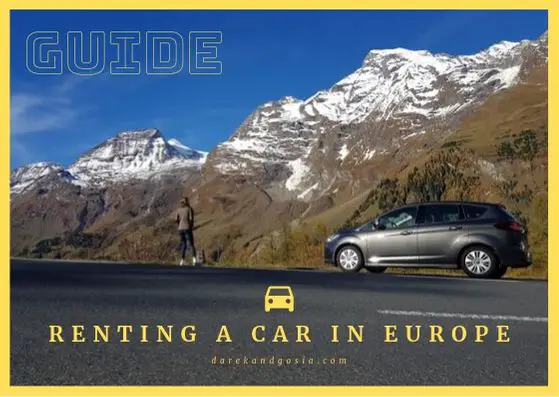 Day trips from Alicante
Whilst Alicante has plenty to offer, it is also an ideal base to explore the wider area. There are a variety of day trips available to book on from Alicante. You can choose to travel to Benidorm or perhaps Calpe. You could also take a bus from the centre of the city right to San Juan Beach too.
There are many great things to do around Alicante. If beaches are the main thing for you while on holiday in this part of Spain, you have to visit some of the best beaches in Torrevieja too – a perfect family day trip from Alicante!
What is there to do in Alicante in winter?
The majority of people are going to travel to Alicante during the summer months which means that there is going to plenty of time spent on the beach soaking up the sunshine. However, that doesn't mean that it isn't worthwhile travelling to Alicante in the winter too. There is so much to see in the area including the Basilica of Santa Maria and also the Contemporary Art Museum, all of which are ideal for any weather and must see Alicante.
Top free things to do in Alicante
None of us mind having to spend out some money during a holiday in order to see as much as possible. However, if you want to try and save yourself some money, then you are going to want to know more about the free things to do. The beach is usually the best place to spend some time if you want to limit your money.
However, you could also explore some of the best sights of the area too, taking advice from the tourist information board. They will let you know about the top 7 unique places in Alicante!
Love Spain?
Read our other articles related to this stunning country:
Unusual Things to do in Tenerife
Unique places to visit in Spain
11 Best things to do in Malaga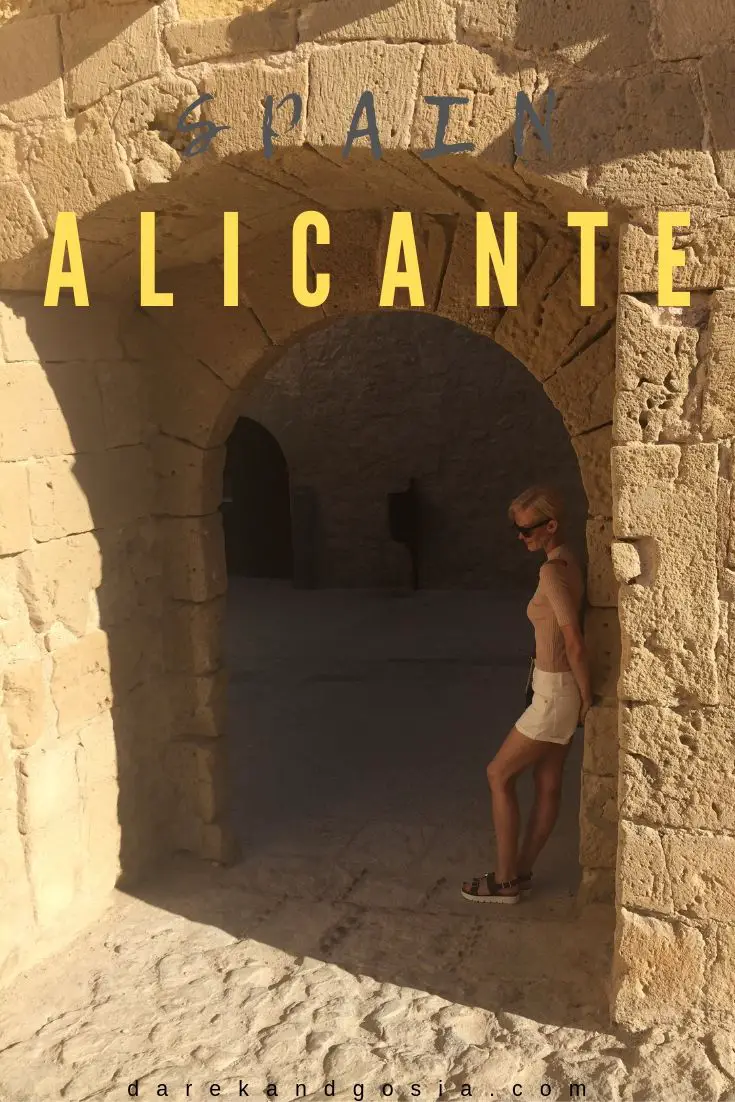 Articles you may like: