When is the best time to visit Spain? Our guide provides details on best seasons, lower crowds and how to have a great time in Spain.
Planning a trip to Europe and wondering the best time to go to Spain? Spain is a great holiday destination and it is popular all year round for a variety of people. it doesn't matter when you travel, you are sure to have an amazing break that you will remember for many years to come. Not only is the weather great, but there are a wealth of things to do too.
However, for some people there are going to be certain times of the year which are better for them. Especially if they are hoping to go when the weather is cooler or when there are fewer people around.
Visiting Spain – car hire:
We have rented cars many times during trips to Spain and we always used discovercars.com
Check out our guide to the best car rental in Spain or simply explore the options directly on discovercars.com if you need a car during your holiday in Spain.
So, to help you to find the perfect time to visit Spain, we have put together our guide to the best time of year to visit Spain.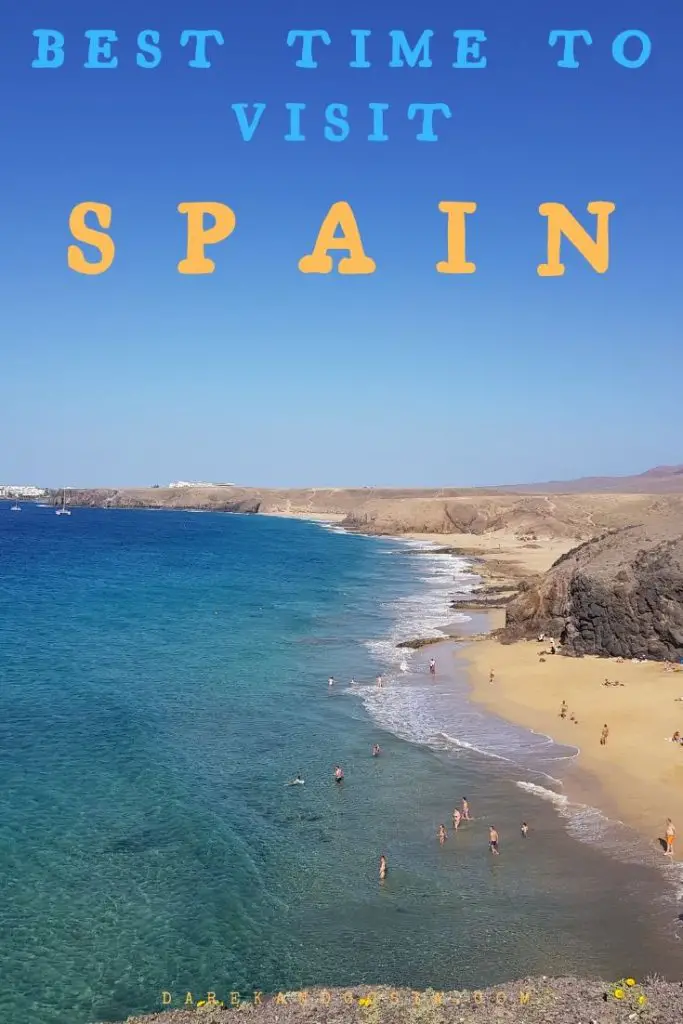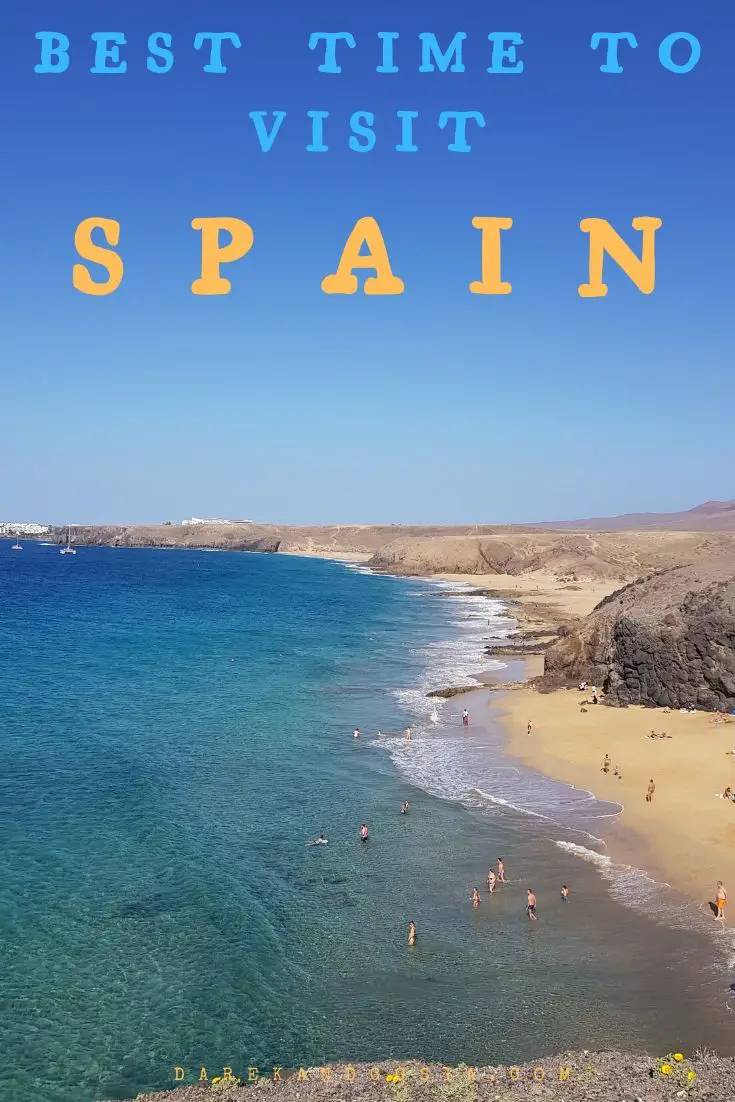 Best time to visit Spain?
Looking for info on when to visit Spain? Spain is packed full of beautiful beaches, delicious food and plenty of places to spend the evening. All of which means that many people want to try and visit it each and every year. This means that during the summer months (particularly when schools are out) you are going to find that Spain can be busy and full of people.
If you are trying to enjoy the best of Spanish weather before it comes somewhat of a tourist attraction, then you are going to want to try your best to visit during May and September. This is a time when everything is open, the weather is good and yet the majority of tourists have headed home.
For those who want to avoid the summer high season and the high temperatures then you might want to consider visiting mid-April to mid-June.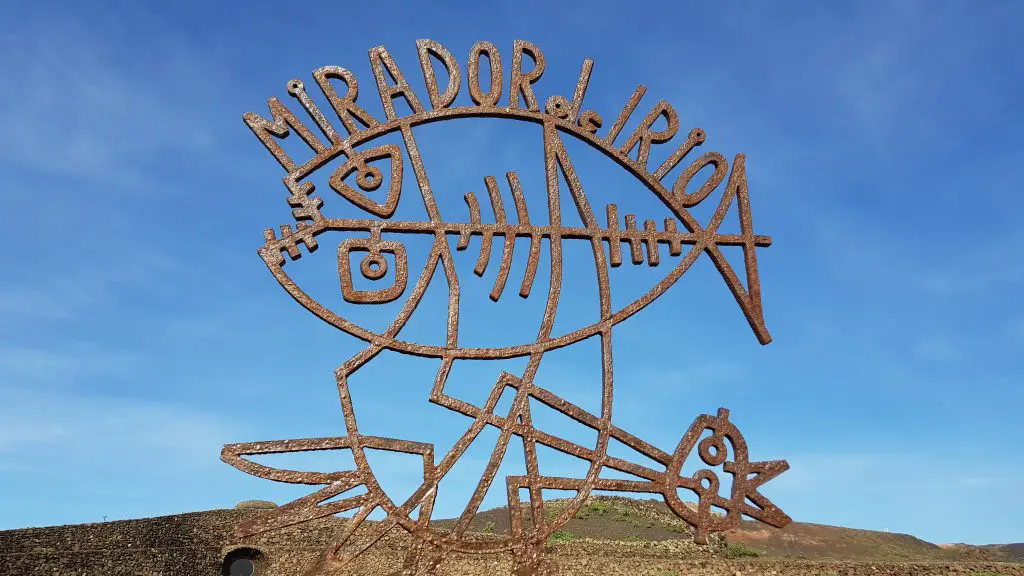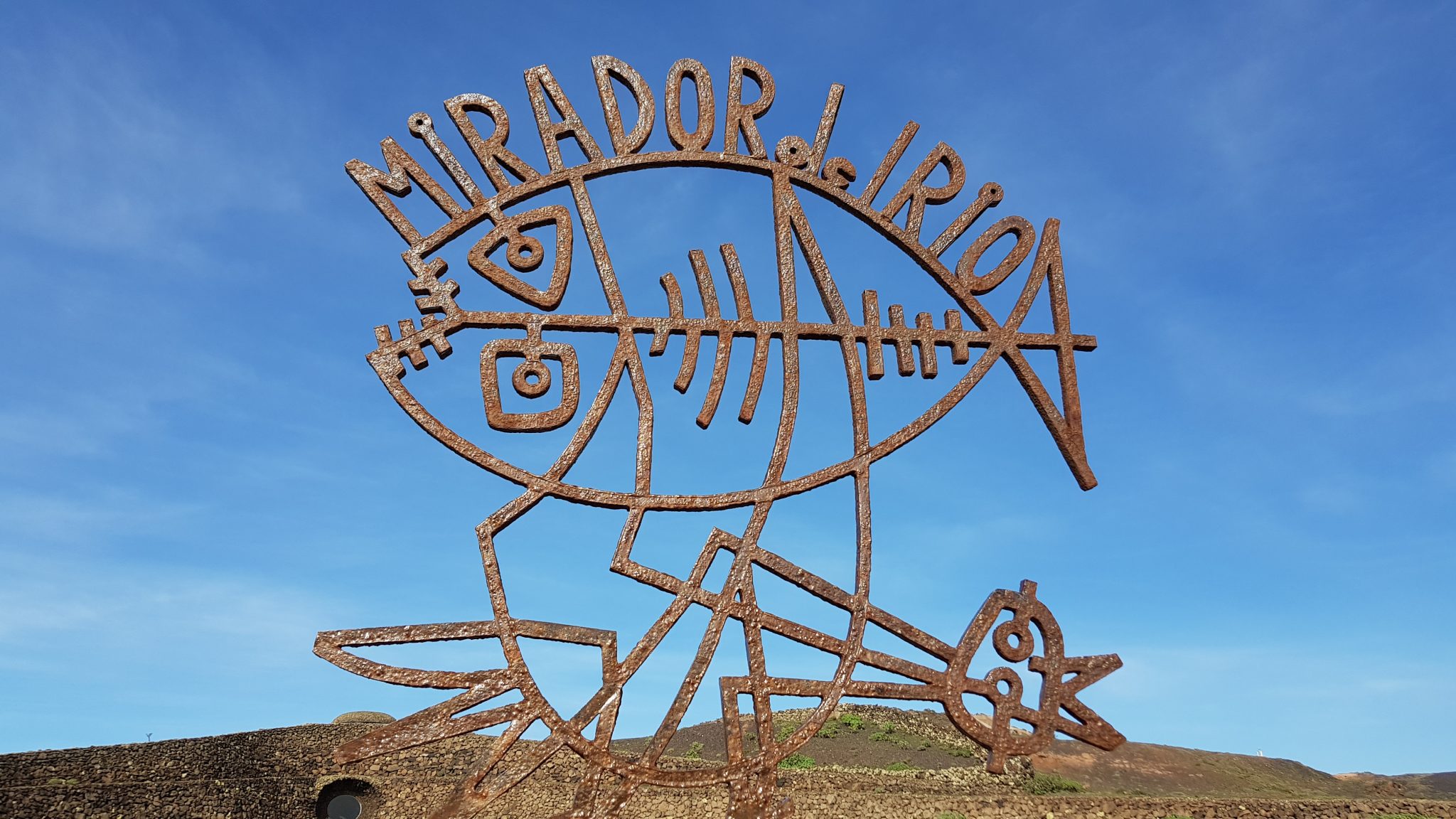 Read also: TOP 10 islands in Spain!
Spain weather & travel seasons:
Best time of year to go to Spain? The good news for those who live and travel in Spain is that the temperatures never really dip too low. Even if you are there in the winter months, then you can still expect the temperatures to stick around the 40-50°F mark.
During the Summer months, Spain can become somewhere which is incredibly hot, in fact, the temperature has been known to get to the low and mid 90°F mark. Which can be uncomfortable for many people.
If you are not keen on the idea of having to cope with these rather extreme temperatures then you might want to think about travelling May or June or perhaps September and October. It is during these times that the temperature is cooler, often between 70°F and 80°F, which is still pleasant although there is also a chance that you can see more unpredictable weather.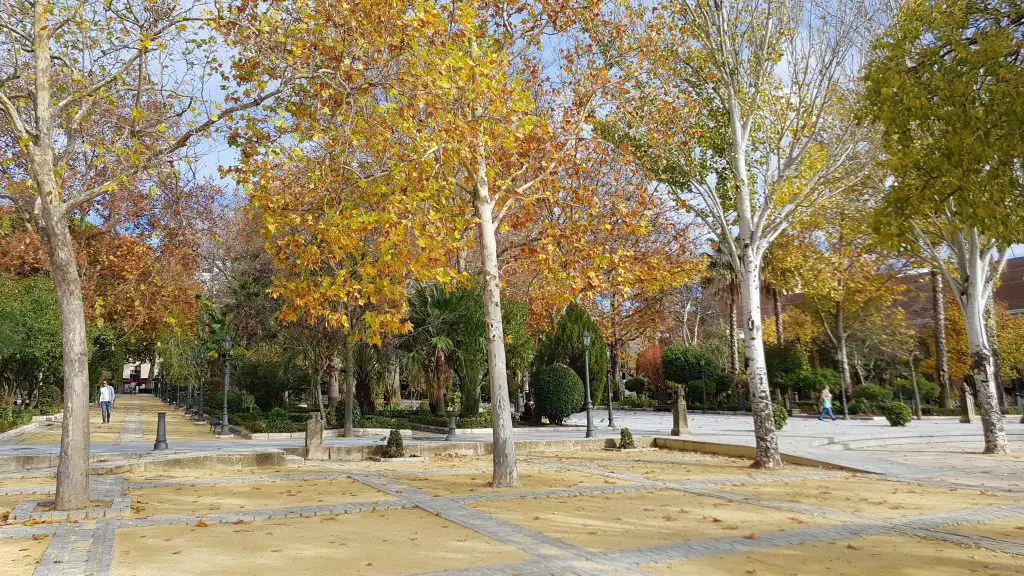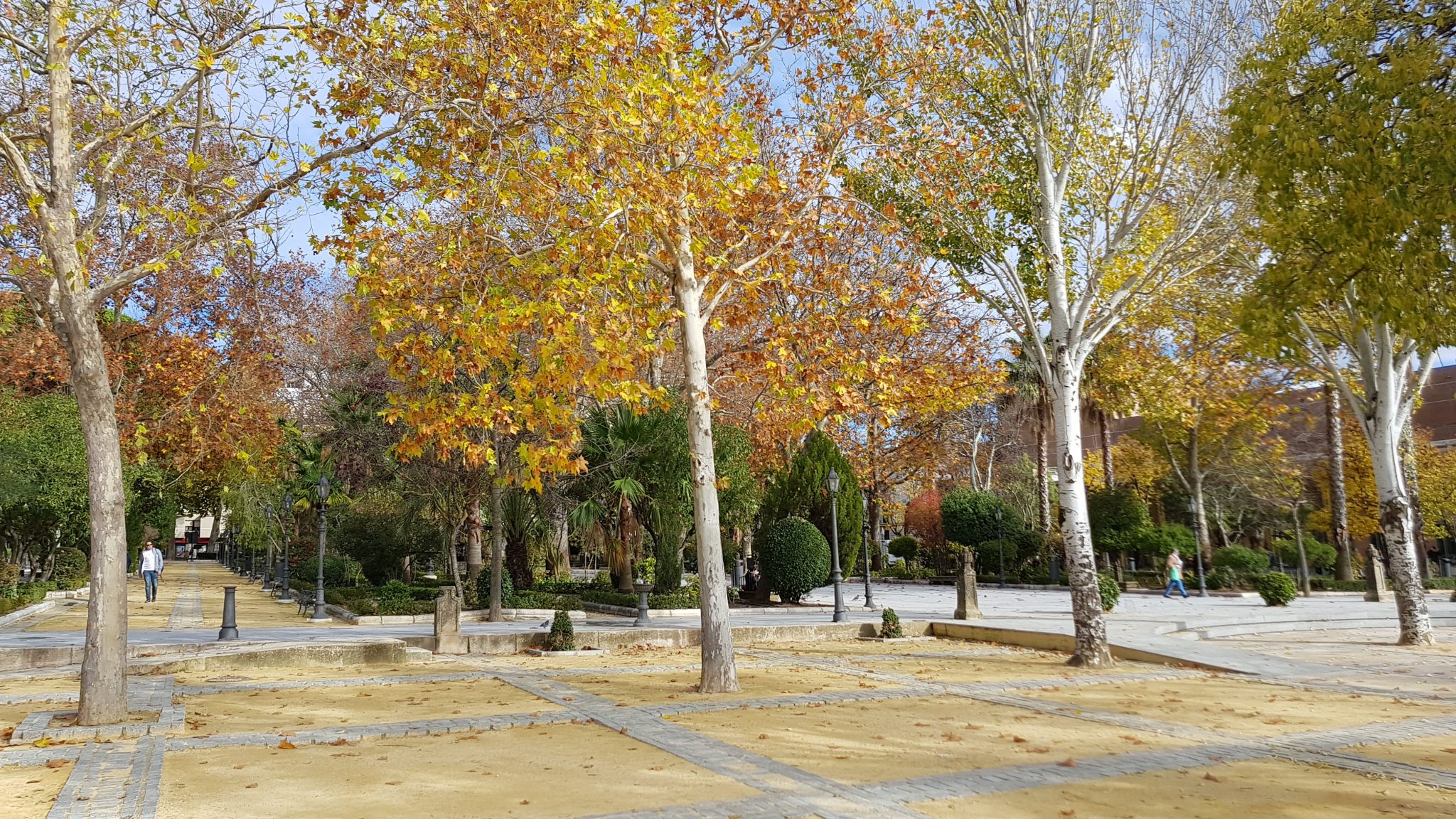 Read also: Most beautiful landscapes to see in Europe
Summer in Spain:
June – August
When to go to Spain in summer? It comes as no surprise that summer is the busiest time of year for Spanish tourism, it is when most people visit the country and therefore it is when many of the popular tourist destinations will be crowded with people.
The summers in Spain are known to be incredibly hot and dry with temperatures of 40°C a common occurrence. For some, this is great news as they are going to love the sunshine, but for others, this type of heat can be somewhat oppressive.
It is also the case that summer months in Spain are more expensive than other times of year to travel, particularly for those who are searching for flights.
Of course, these things might put you off visiting Spain during the summer months, but we can assure you that if you have booked to visit Spain in the summer, then there are still plenty of positives to keep in mind.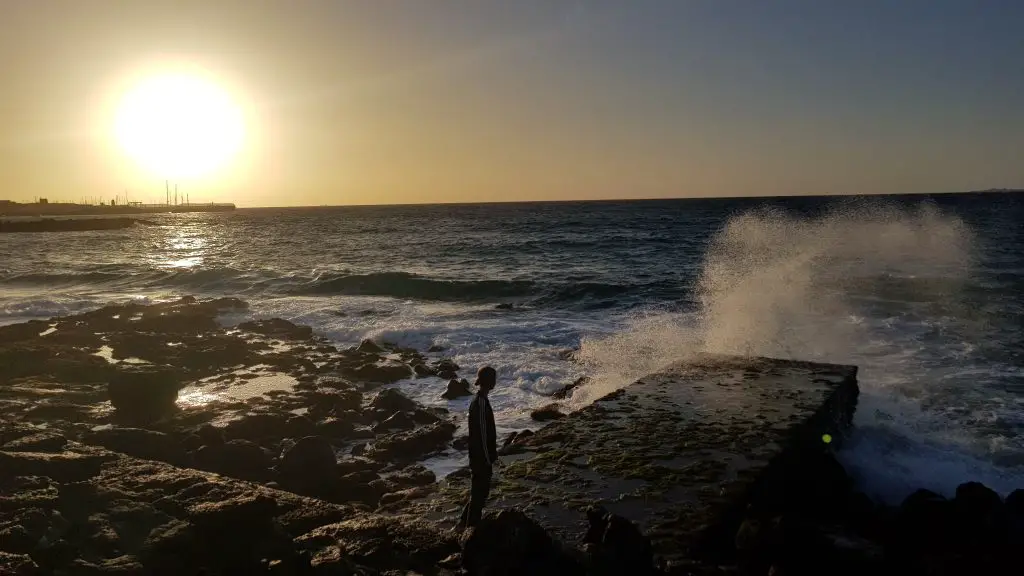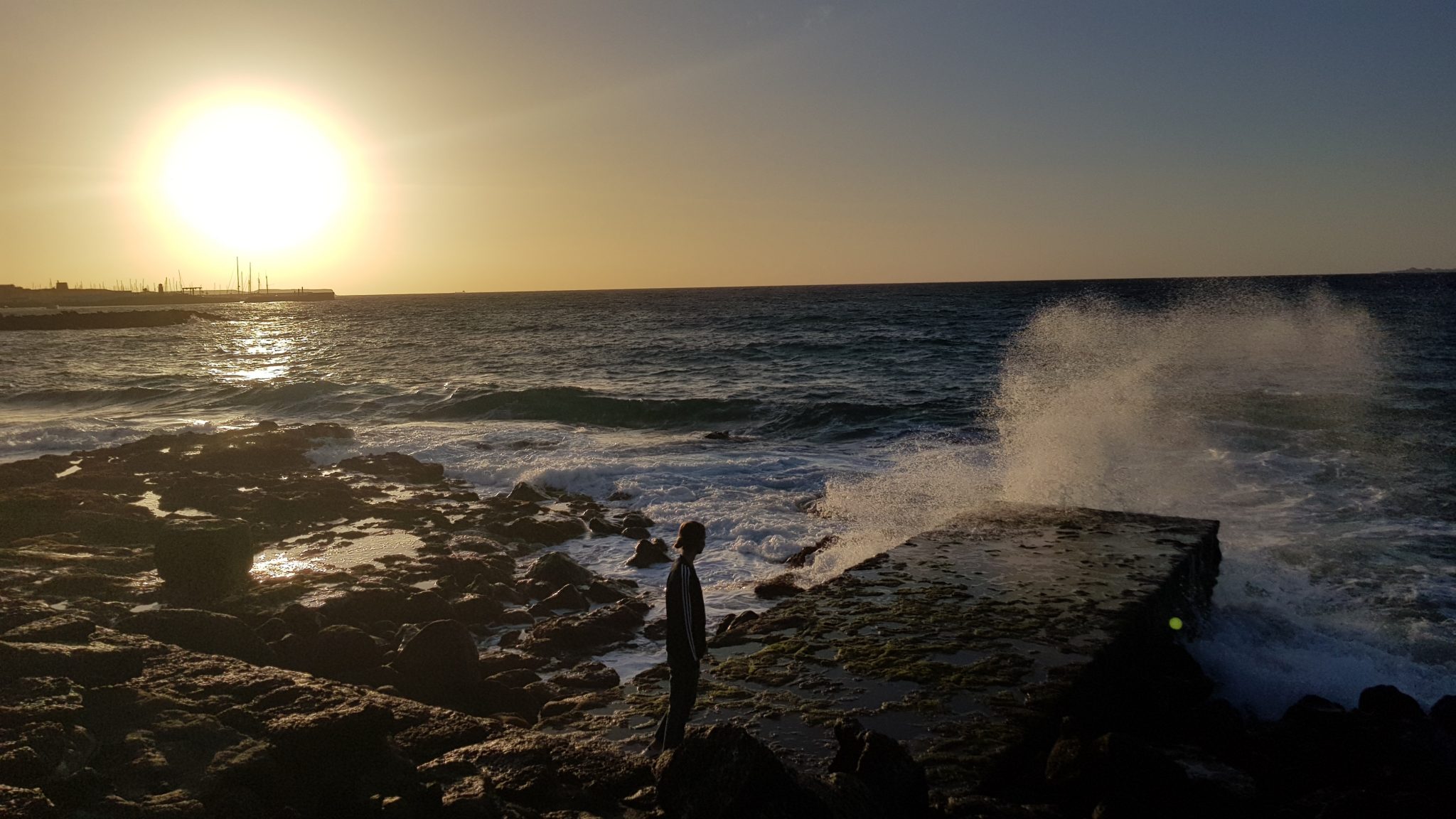 Read also: Best road trips in Europe
Benefits to visiting Spain in the summer:
If you want to experience some of the best weather (as well as the majority of events and things to see and do) that Spain has to offer; then you are going to want to visit during the Summer. Not only is the weather that is the hottest that it will be, but all of the shops and all of the hotels will be open for business.
You will also be able to dive into the Mediterranean Sea too, enjoying the warmest water and plenty of amazing sunshine too. Summer just must be the best time to go Spain!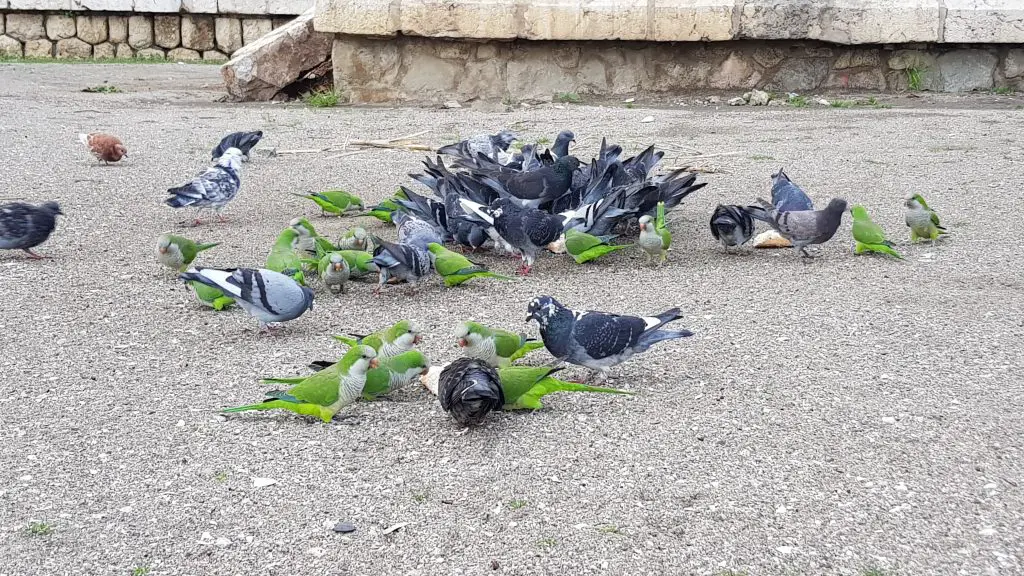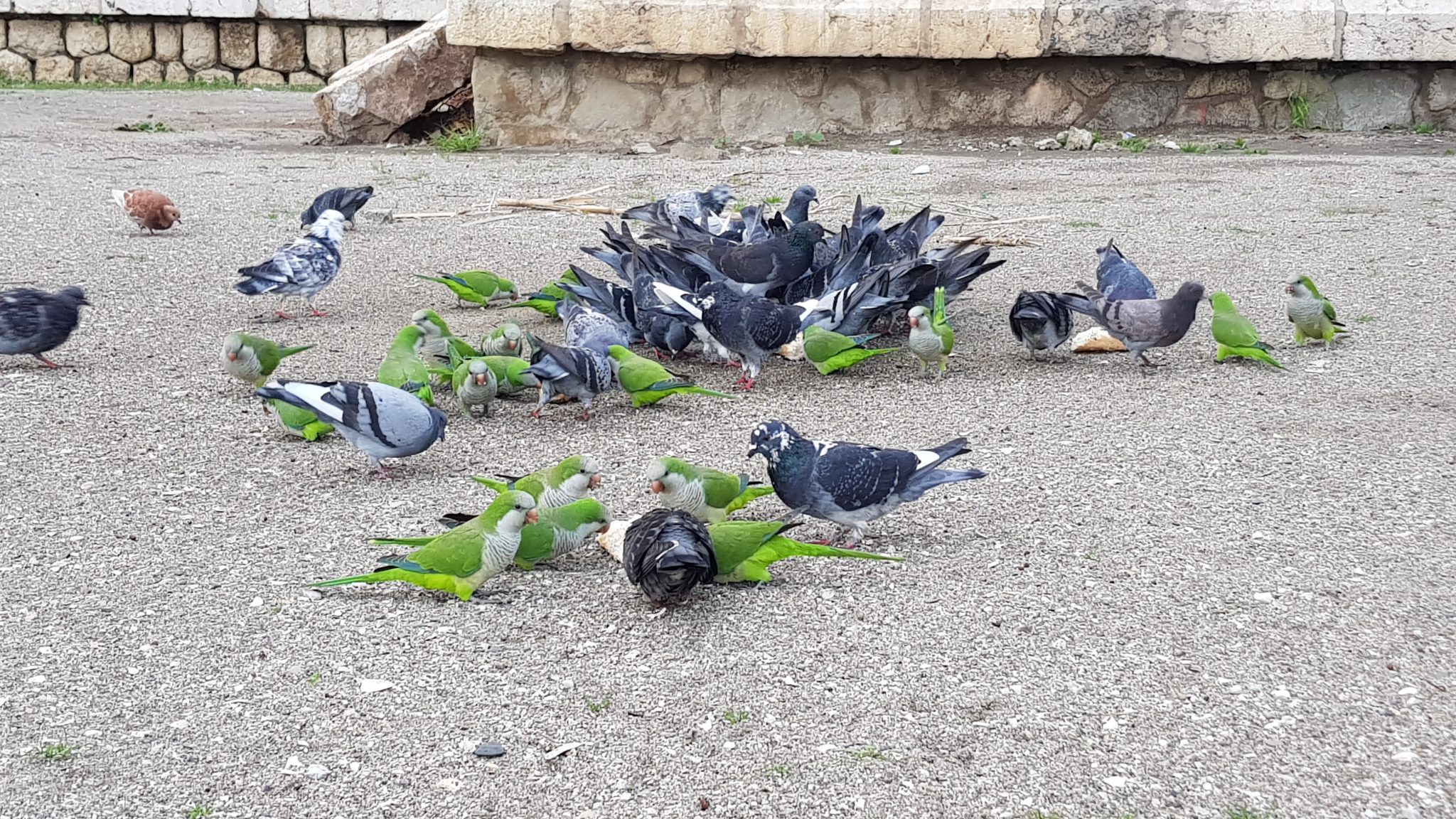 Spring/Fall in Spain:
Mid-April to Late-May / September – October
What is the best month to travel to Spain? Whilst Spring and Fall are considered to be the offseason in Spain, this doesn't mean that you shouldn't consider this is a great time to go and visit. One main reason that off-season is a good idea is that it is much cheaper to fly to and stay in Spain.
You can find a high-quality hotel for a cheaper price, which means that you can upgrade yourself from where you may be able to stay during the more expensive summer months.
Another great reason is that you won't have to worry about there being too many people around, the country won't be too crowded which means that you can find yourself plenty of space to explore everything that the county has to offer.
Worried about the weather at these times? Well, the good news for you is that during spring and fall, the weather is still amazing and warm. You will feel comfortable, but you won't feel that it is too oppressive. This is ideal if you want to travel outside, without worrying about working up too much of a sweat.
If you like the idea of being able to swim in the sea, then you are going to want to try and visit Spain in September. The sea has spent all summer warming up, so it will be nice and warm for you to dive in.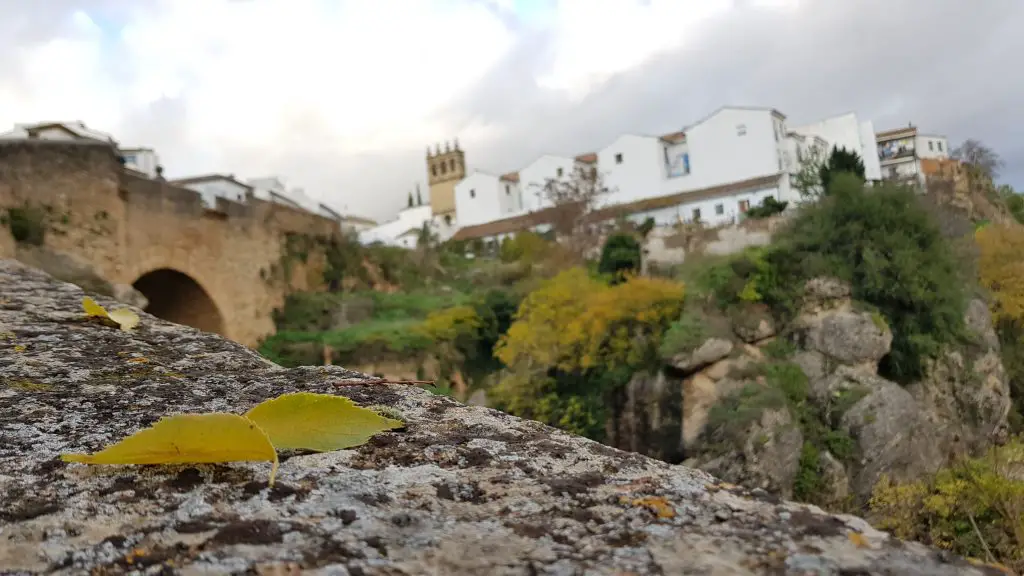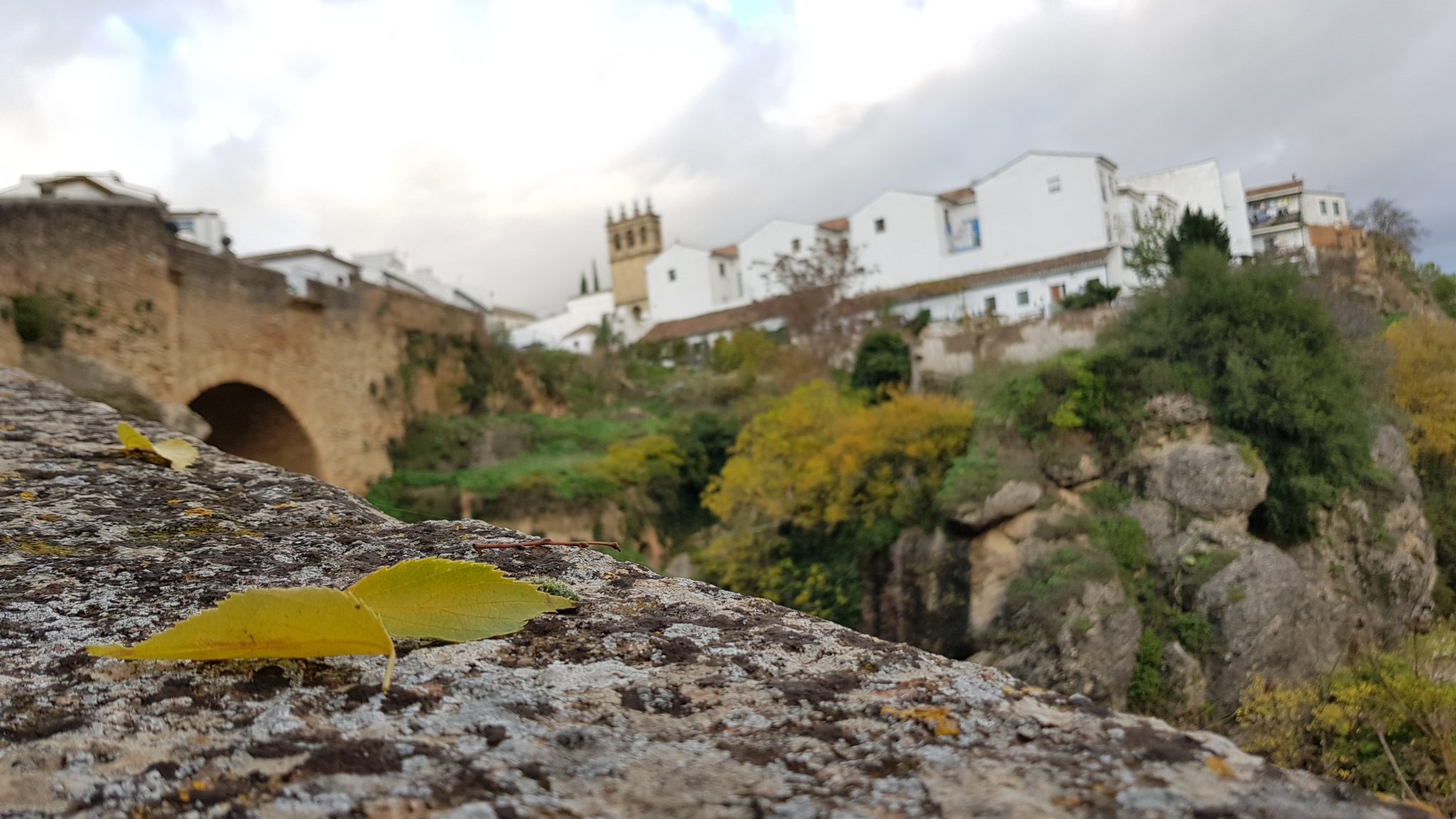 Read also: Things to do in Barcelona Spain
Winter in Spain:
When is the best time to go to Spain in winer? You might not think that Spain is a good place to travel to during the winter months, but it still can be a worthwhile place to visit. In fact, there are a few perfect places in Spain as winter-sun destinations in Europe 🙂
The weather can be a little wet and chilly, however, there are still going to be a few bright and sunny days scattered amongst them. Not only this, but we can assure you that the weather is likely to be much better in Spain then it is where you live. That said, there are still chances to see snow in Spain, although this is few and far between.
Spain in the winter months is quiet. You will be able to go around the country and not have to worry about it being crowded and busy. That said, you will need to remember that along with fewer tourists, you will also find that there are fewer places open too. This will limit where you can stay and of course, what you can see and do during your time in Spain.
If you are really keen to go to Spain during the winter and you want to try and enjoy as good a weather as you can, then you should aim to travel as far down south as possible. Such as Gran Canaria or Lanzarote, as this is where you will find the very best weather in the area.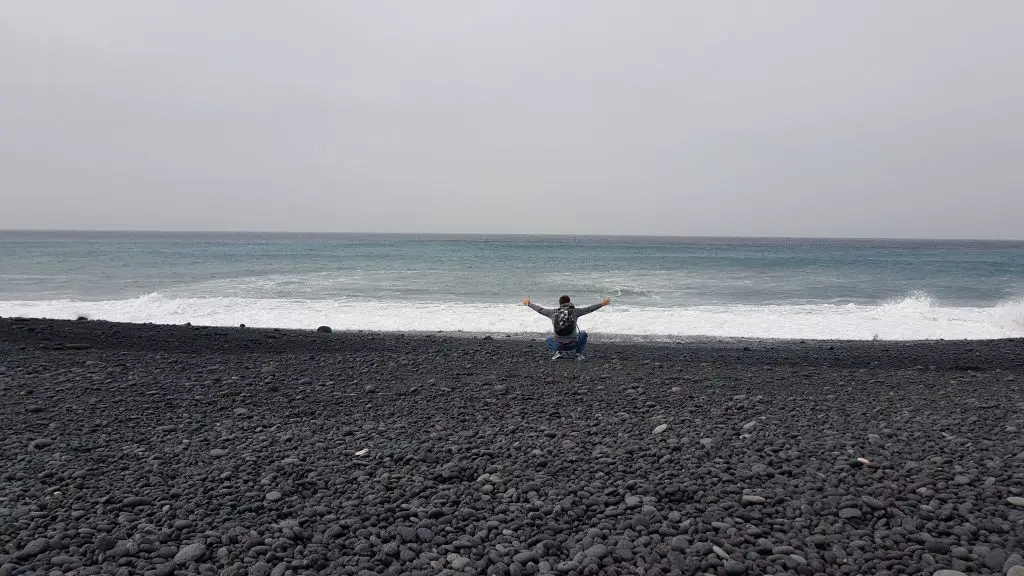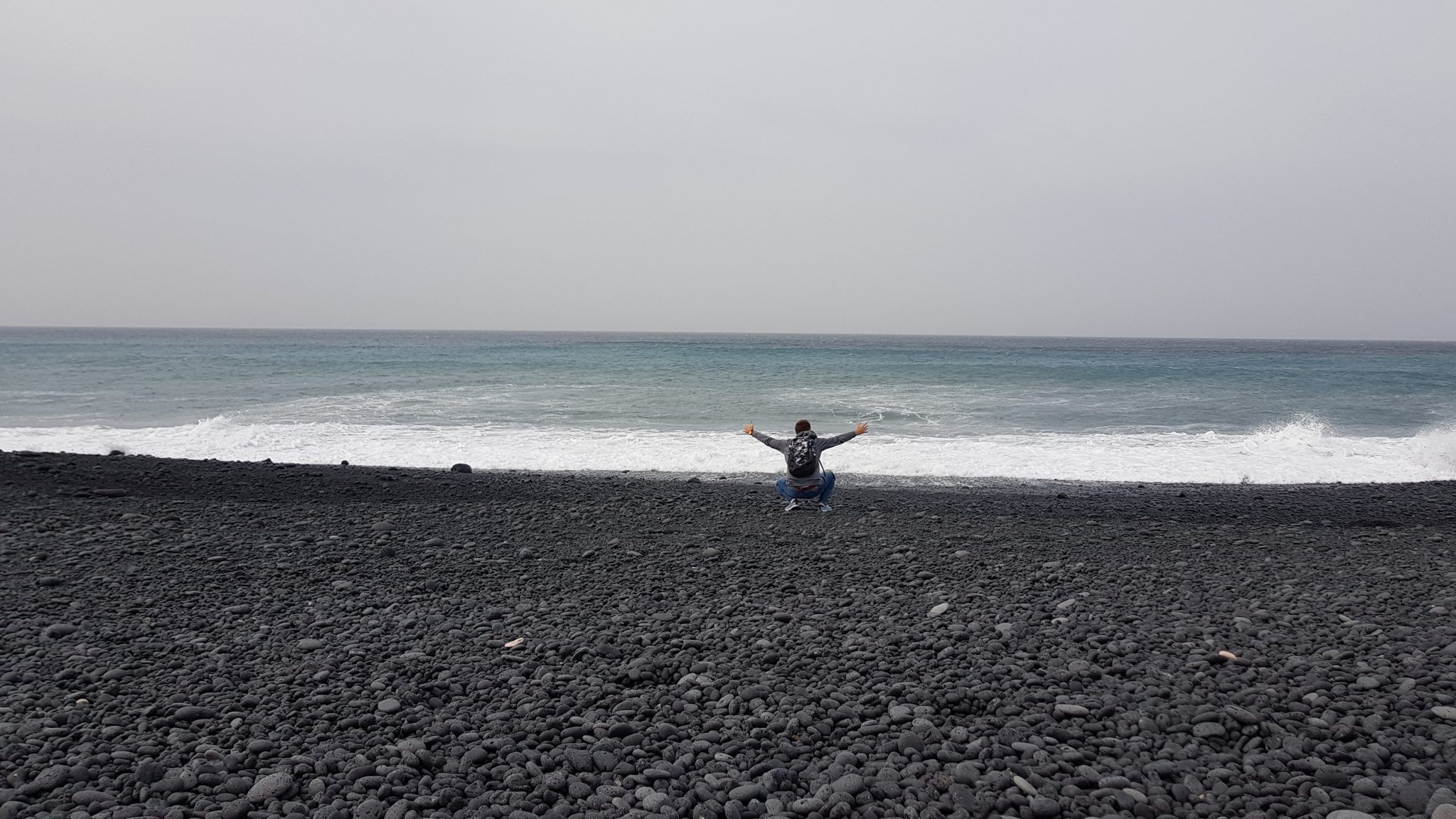 Read also: Best car rental company in Europe
Festivals and Events in Spain:
What is the best time to visit Spain for festivals? With the Spanish reputation for loving a good party, it comes as no surprise that the country has a celebration, party or even for almost every single month of the year. This means that it doesn't matter when you travel, chances are that something will be going on.
If you are planning to travel during the spring and summer then there are going to be plenty of events going on, however, they do get busy and you may need to start booking your accommodation nice and early. This is because places can get booked up really quickly.
You can also find that your accommodation is more expensive during this time. So, if you are not attending the event, then you might want to re-think when you travel.
There are also national public holidays and regional holidays throughout Spain. These often fall on either a Thursday or a Tuesday and in order to take a long weekend, many Spanish people will also take off the Monday or the Friday in order to make the most of the time that they have off.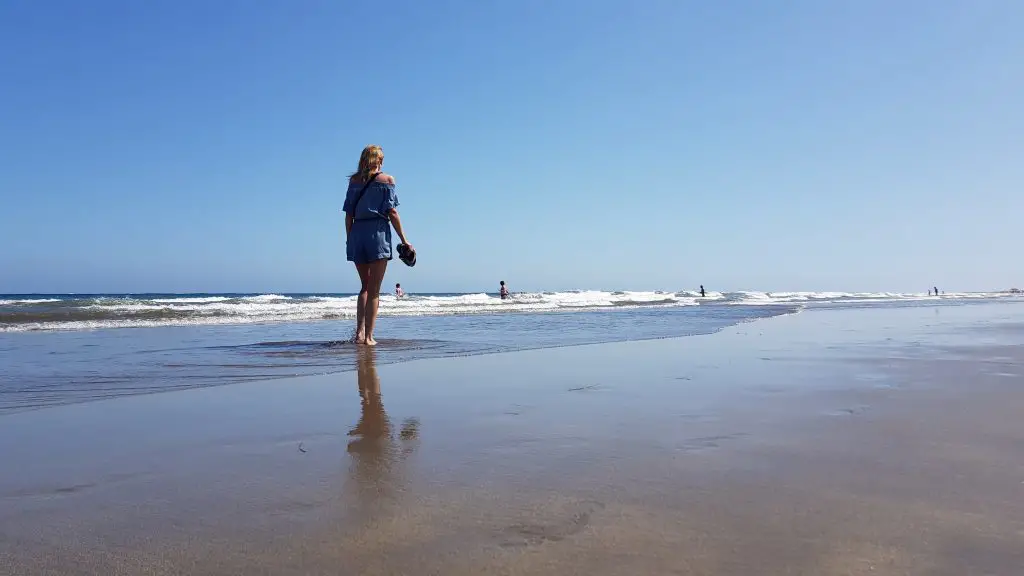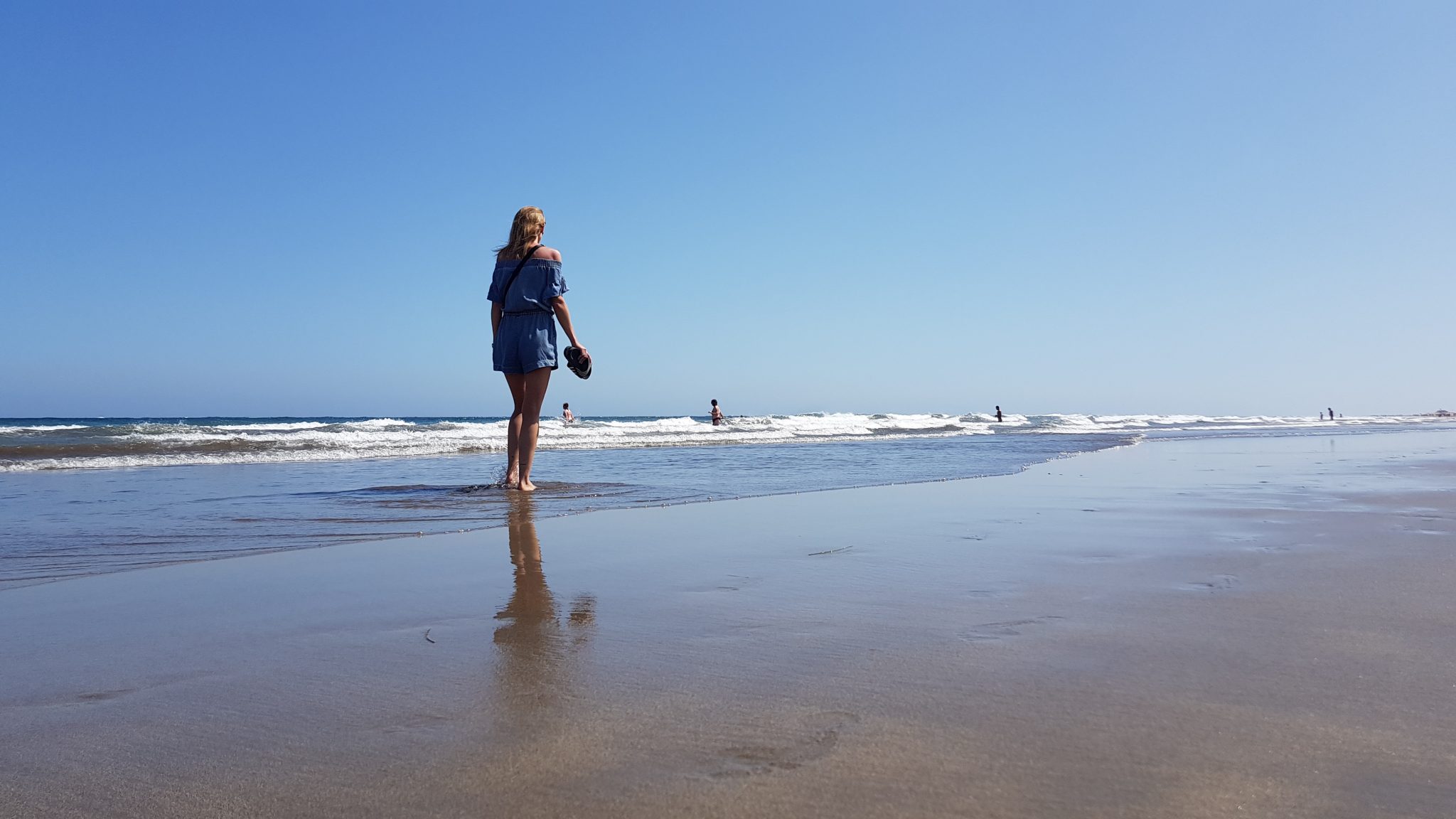 Read also: Unusual Things to do in Tenerife
Best time of the year to visit Spain month-by-month:
January
This is by far the coldest of all the months in Spain. You can expect the daytime temperature to be around the 11°C mark. Not many tourists will be in Spain during this time, and those that do will be based largely around the Canary Islands. That said, if you do travel to Spain during January then you will be able to walk around the country and also take in all the larger cities.
February
Not much different to January February is also a good time to visit Spain if you want to visit a city, such as Madrid.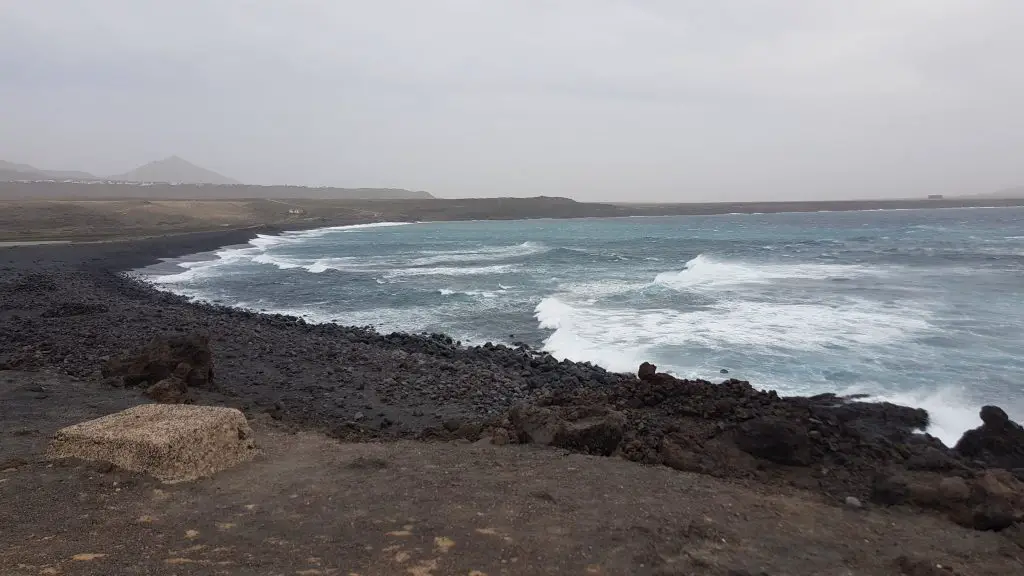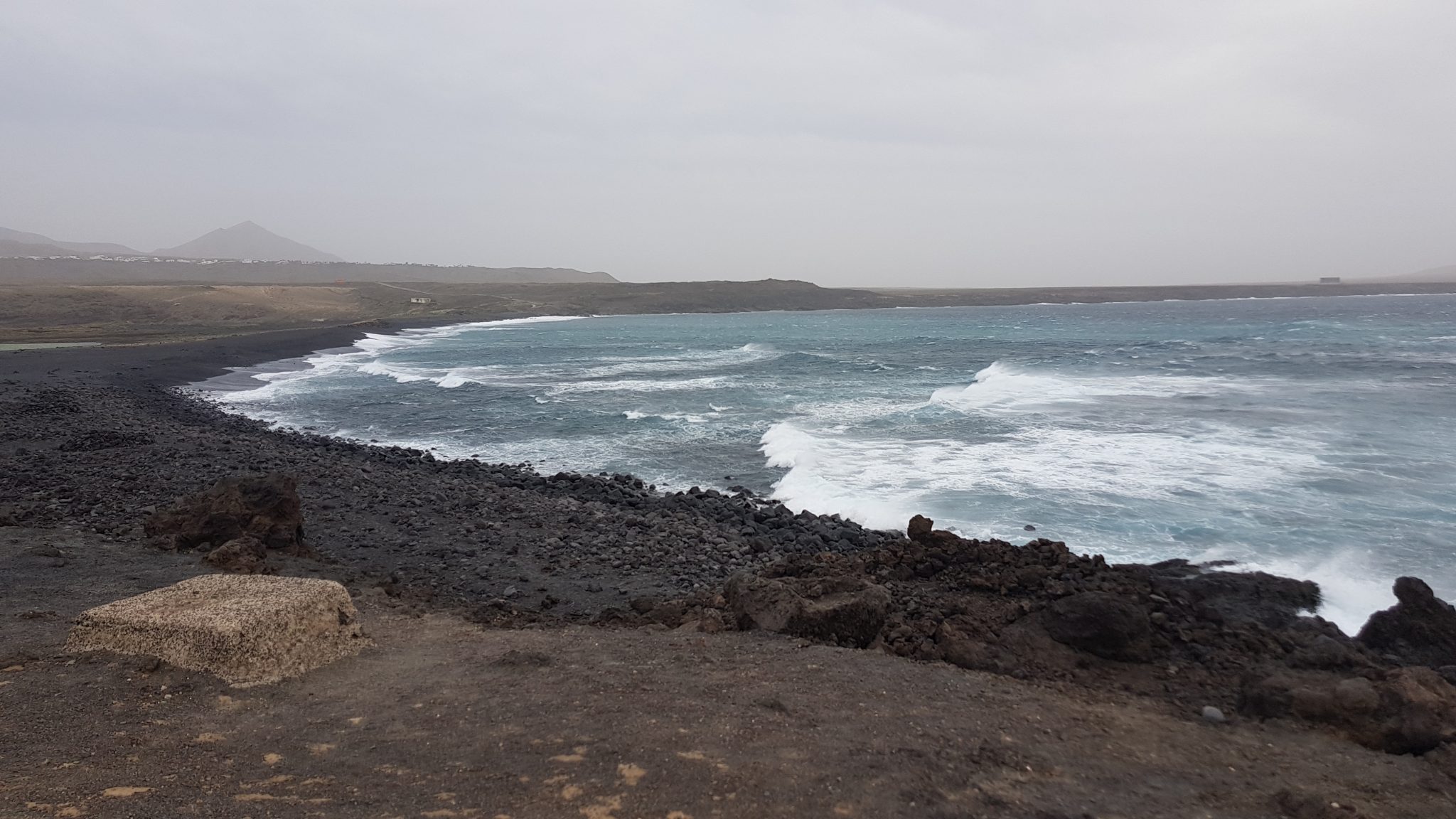 March
During the month of March the weather will definitely pick up and in Tenerife, Gran Canaria and Fuerteventura you will be able to feel somewhat warmer. The sea will also be warming up at this time and if you don't mind a chilly dip, then you can try out the waters at around 18°C.
April
If you would prefer to stick to the mainland of Spain for your break, then April is the time when the popular beach towns such as Alicante and Marbella will start to warm up. It is also during April when you will be able to experience Seville's Feria de Abril, which is when the city will come to life with flamenco dancing and music. For those that love cheese, then the end of April is when you need to head to Trujillo, where you will find the Feria del Queso, a three-day-long festival celebrating all things cheese-based.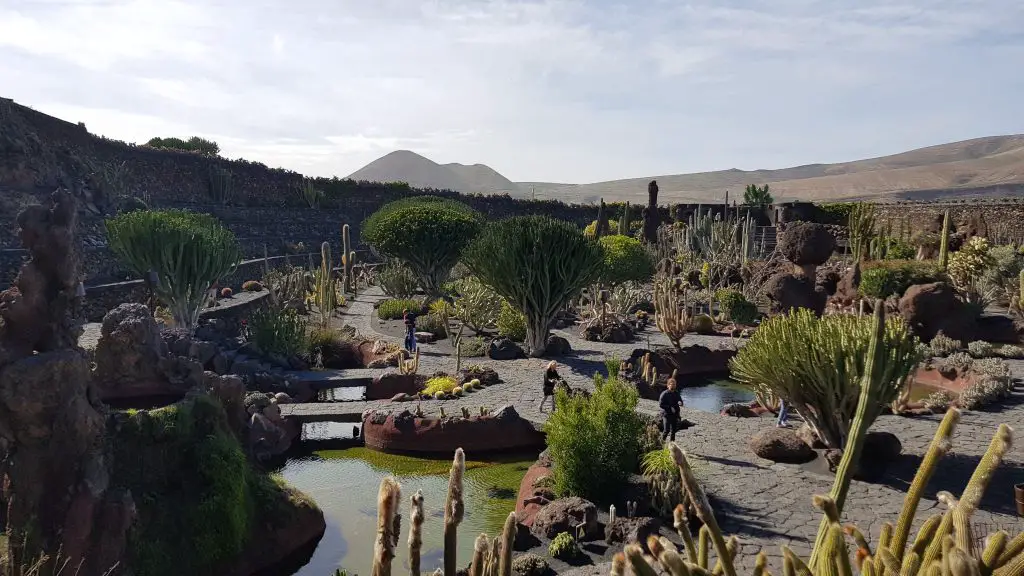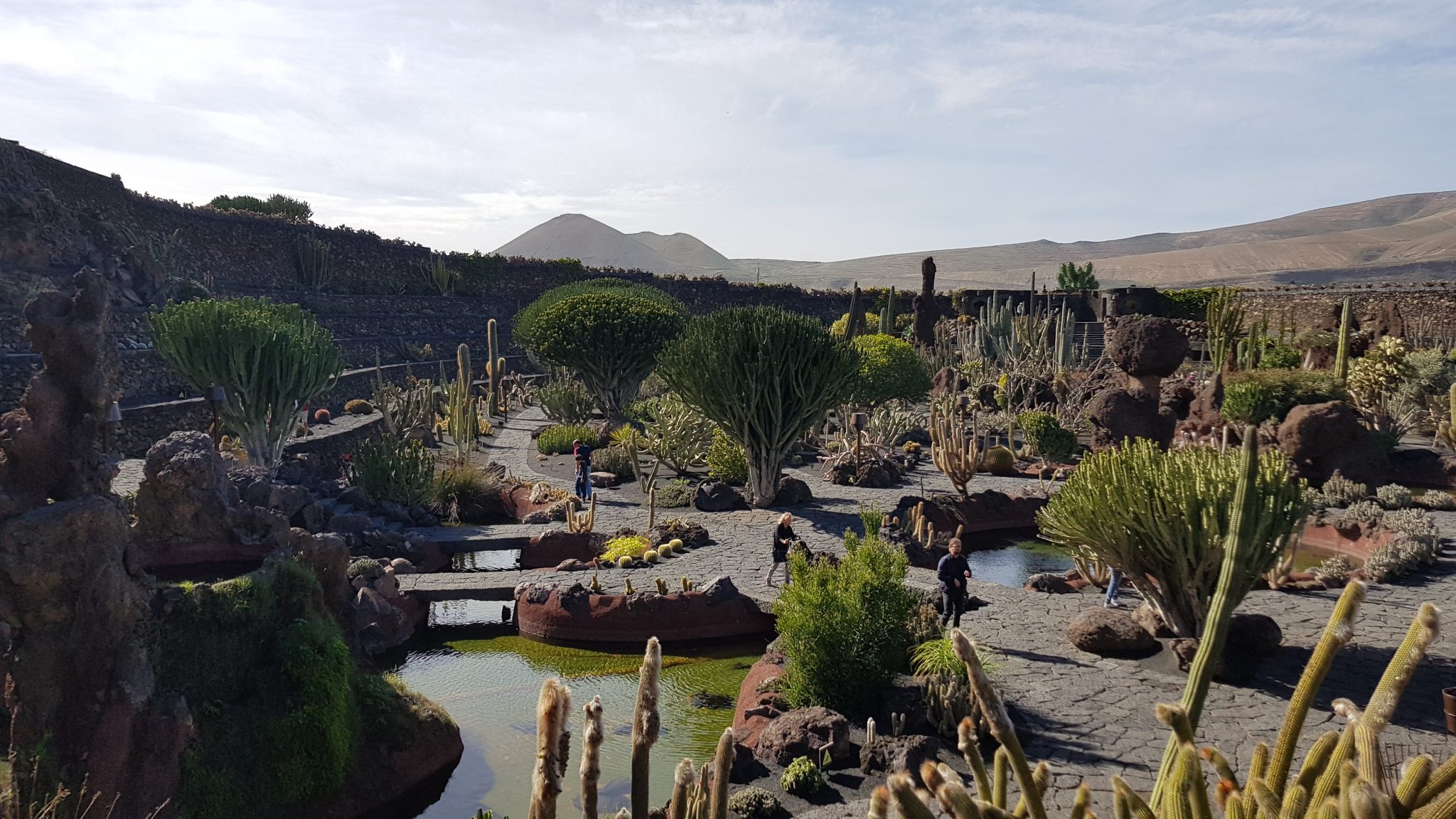 Read also: What to see in Ronda Spain in one day?
May
Is May the best month to visit Spain? By May spring is in full swing in Spain and you can expect plenty of fine weather and sunshine. The beaches will start to be a tempting place to spend some time. Not only can you lay on the sand and soak up the sun, but you can also take a dip in the lovely warm waters too.
June
When June comes around, you are definitely going to find that things warm up and that the sun is shining. Some businesses in the local area will shut down to take their own break, however, the major tourist attractions and museums are going to be open to visit.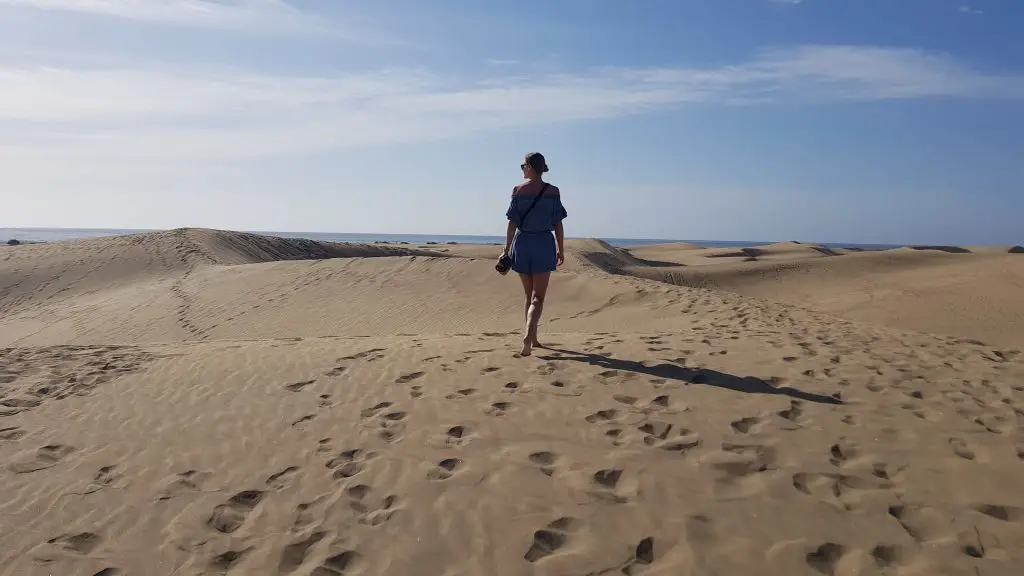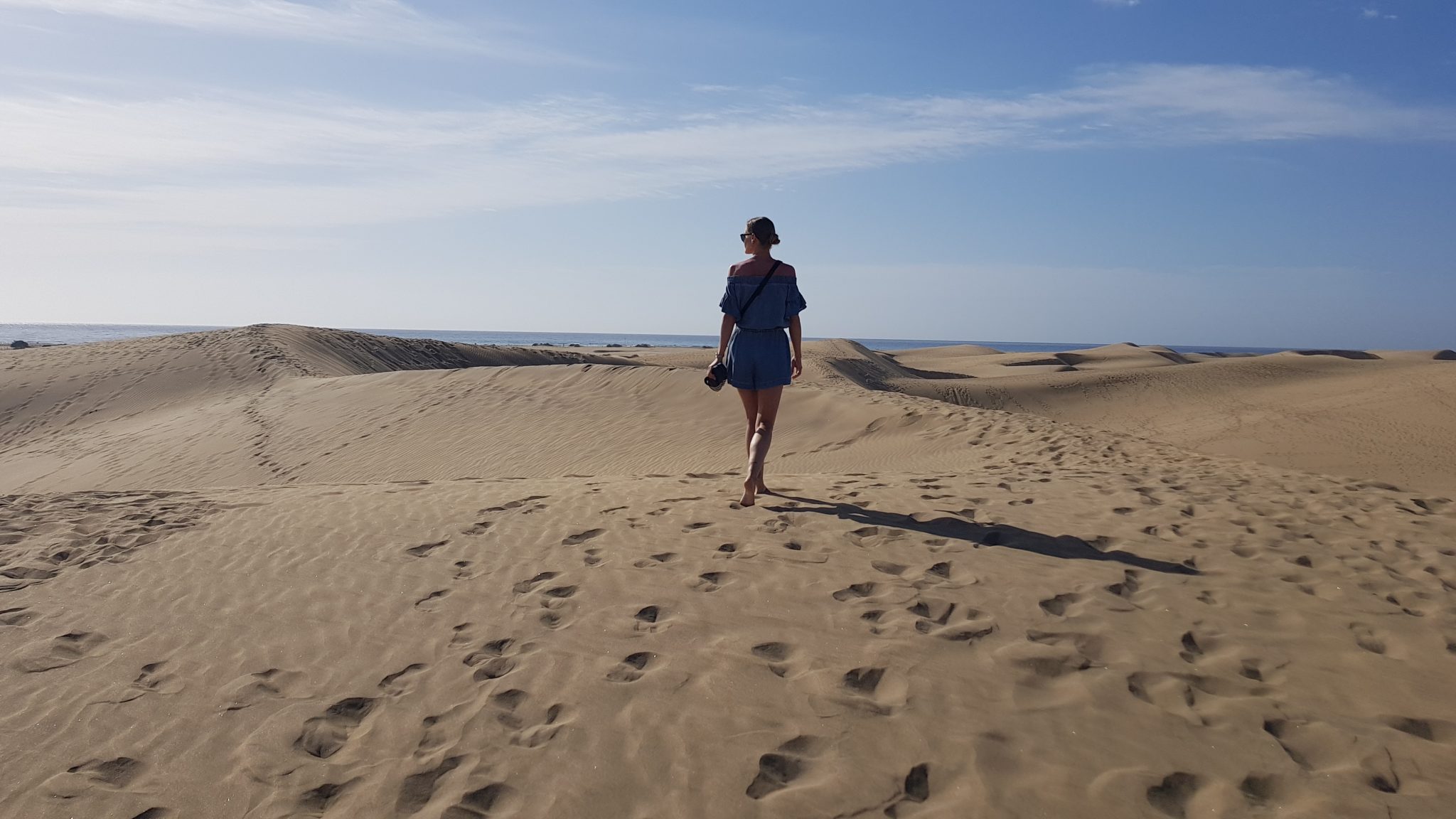 July
The busiest time of year to visit Spain is fast approaching and this means that if you want to stay away from crowds then you are going to want to plan another time to visit. If you do visit Spain in July, then you are going to find some beautiful weather, as well as plenty of amazing bars and nightclubs, open too.
August
Another busy month for Spain is August and the weather, as well as the amount of people, is similar to July. If you are planning a holiday during these months then you are going to need to make sure that you book your accommodation nice and early as well as make sure that you head to the pool or the beach early too.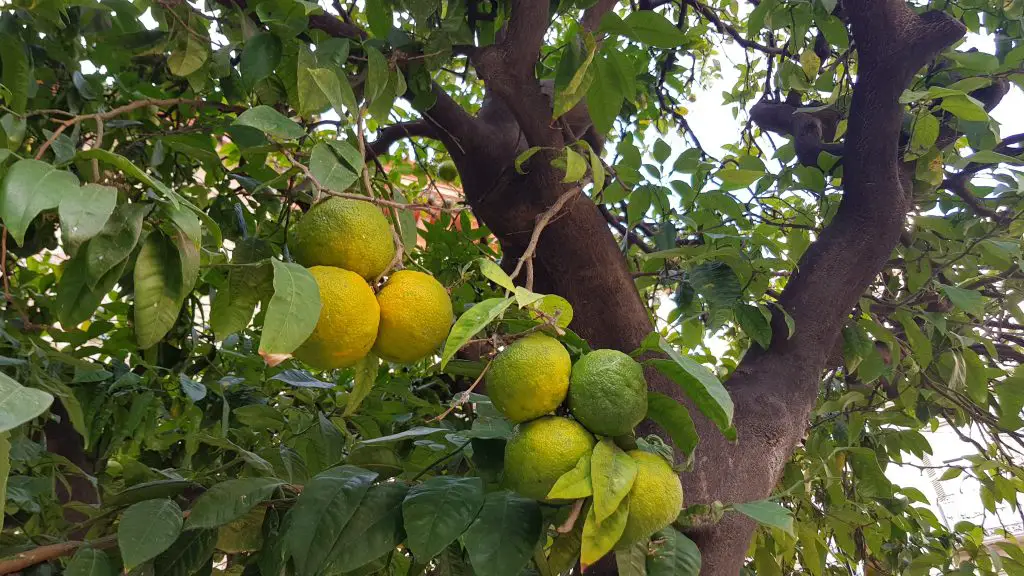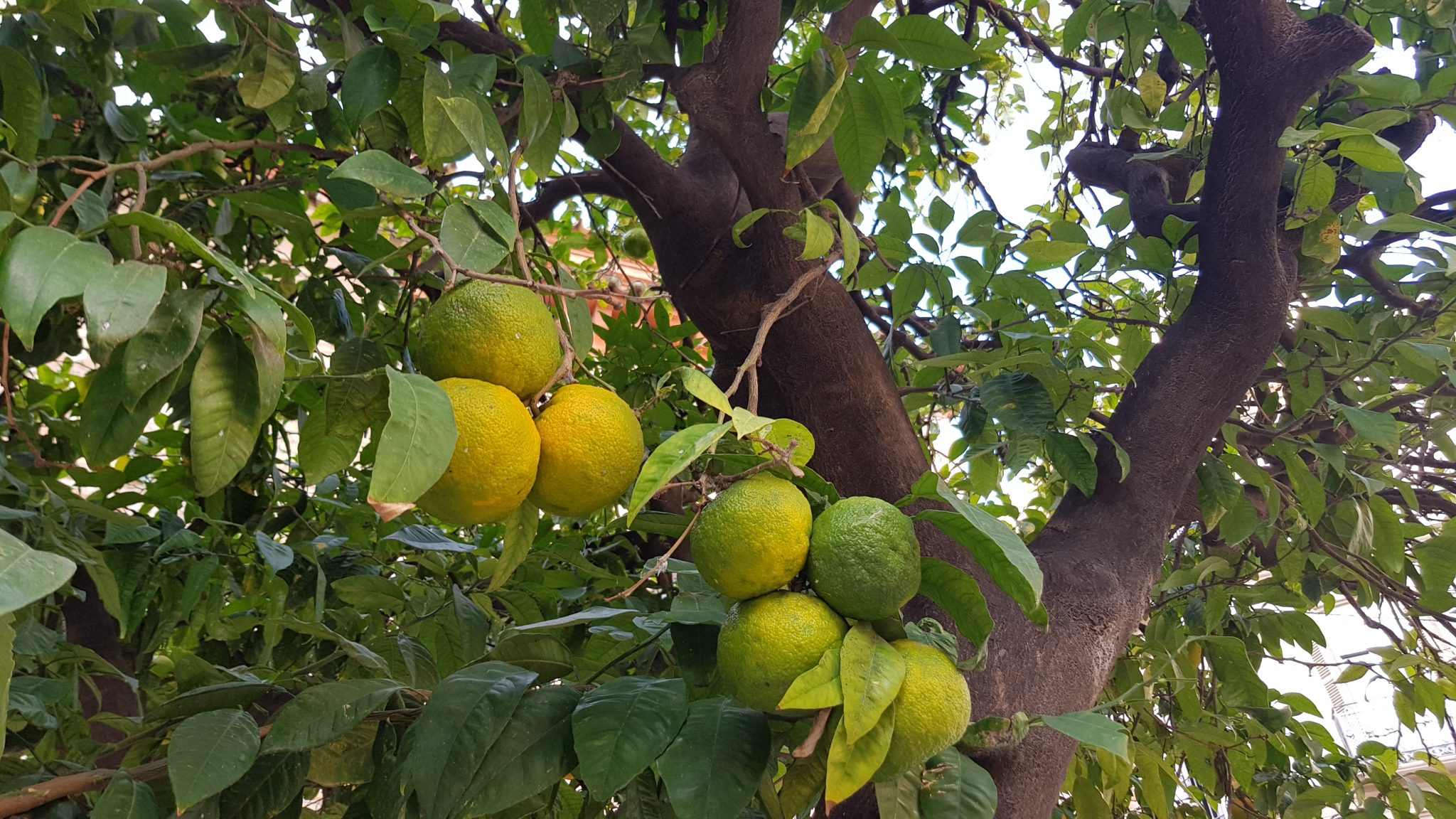 Read also: As Catedrais Beach Spain
September
It is during September that the temperatures are starting to cool down. This means that you can start to travel around the cities without having to feel that you are melting.
Another great reason to visit Spain in September is that it is the wine harvest season. You can try some of the most beautiful wines; especially if you travel to Logrono during the third week of September. This is when the San Mateo festival takes place. This is a week-long celebration of local wine, local music and is an amazing chance to drink, have fun and be merry. You can even try squashing your own grapes with your feet.
October
This is still a great time to visit Spain, the weather is still warm (around 20°C and the sea is still warm enough to jump in. You can also spend plenty of time sightseeing and exploring in the cooler air too.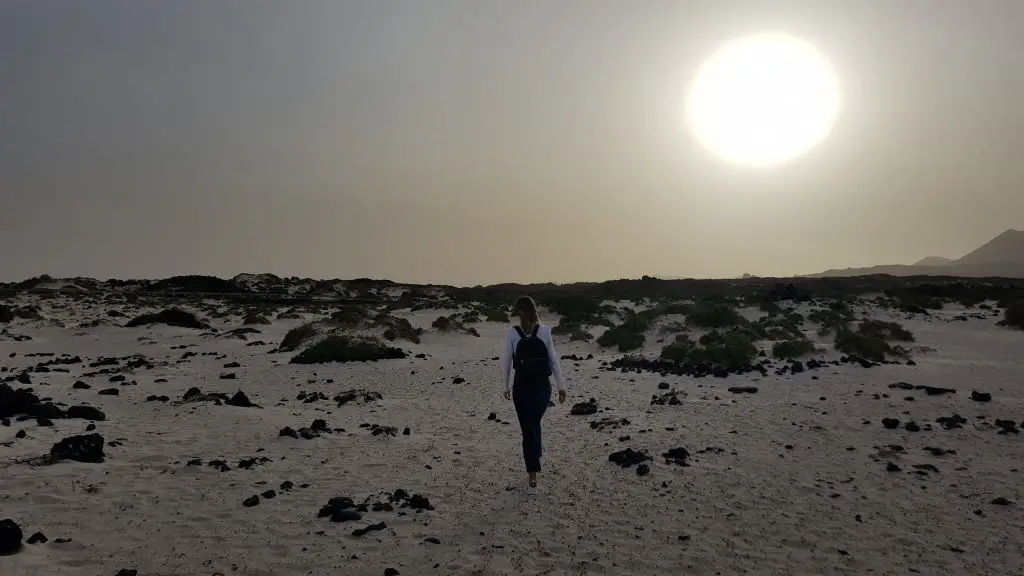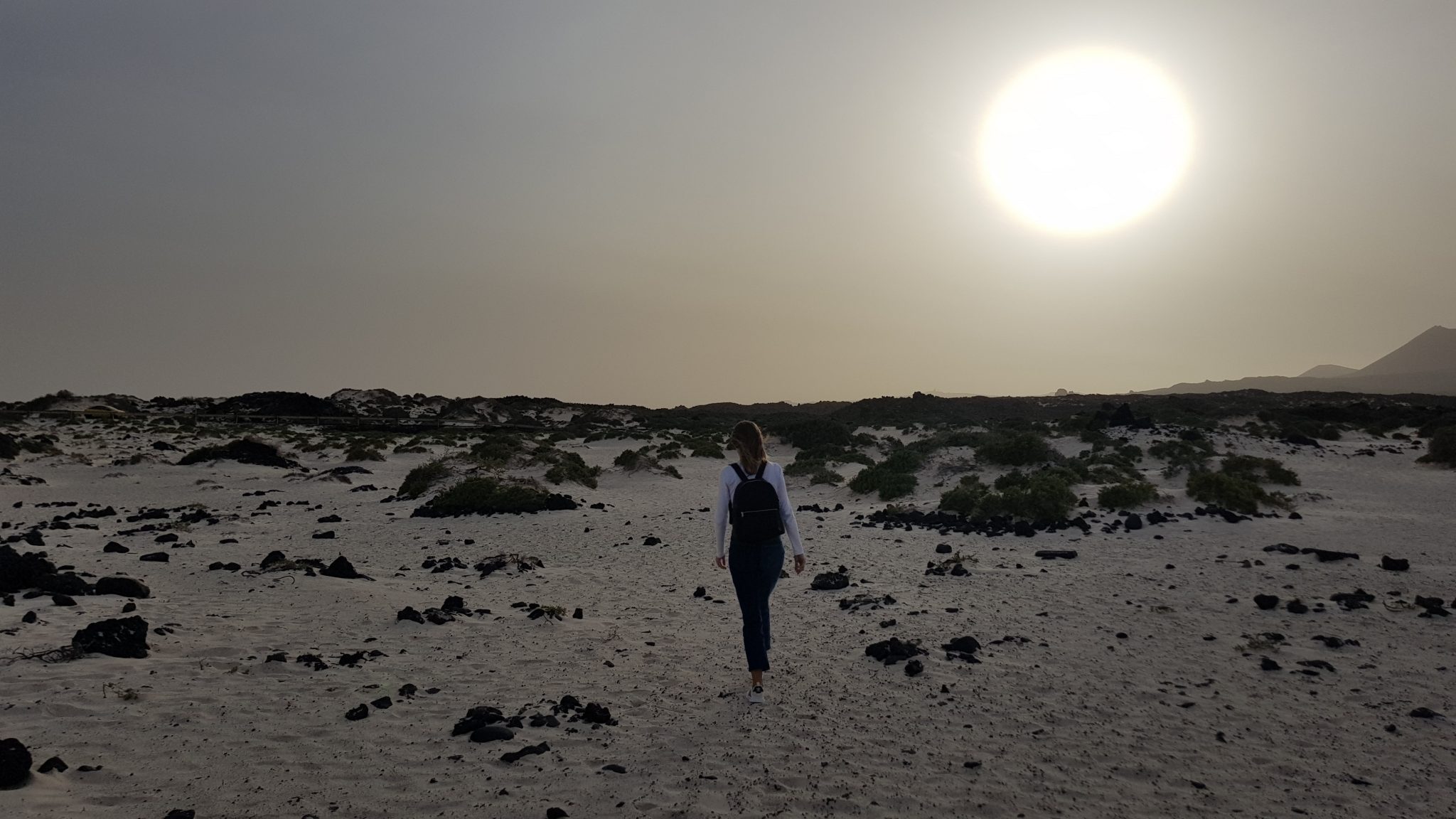 November
You will notice that November is much colder in Spain, that said, you will still feel happy to walk around exploring the area and of course trying out the local cuisine.
December
December might not be as warm as summer, but it is still a great time to visit the country. The entire area is alive with the buzz of Christmas and whilst you won't be able to sunbathe, or jump in the sea, you will be able to visit some of the amazing cities such as Seville, Barcelona and Malaga too.
Whether you want to see Seville in one day or spend a weekend getaway in Malaga, December is a great month to visit Spain!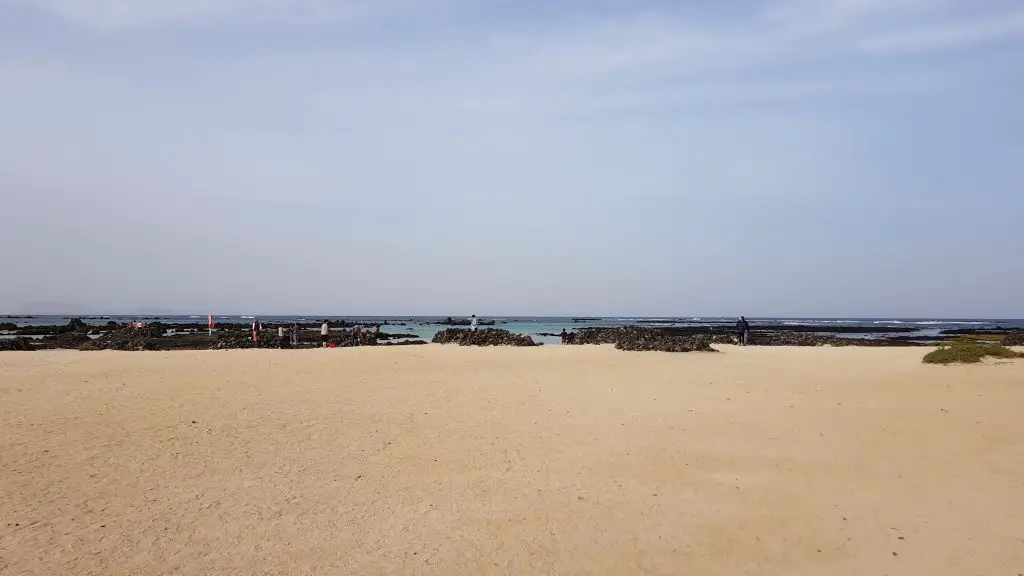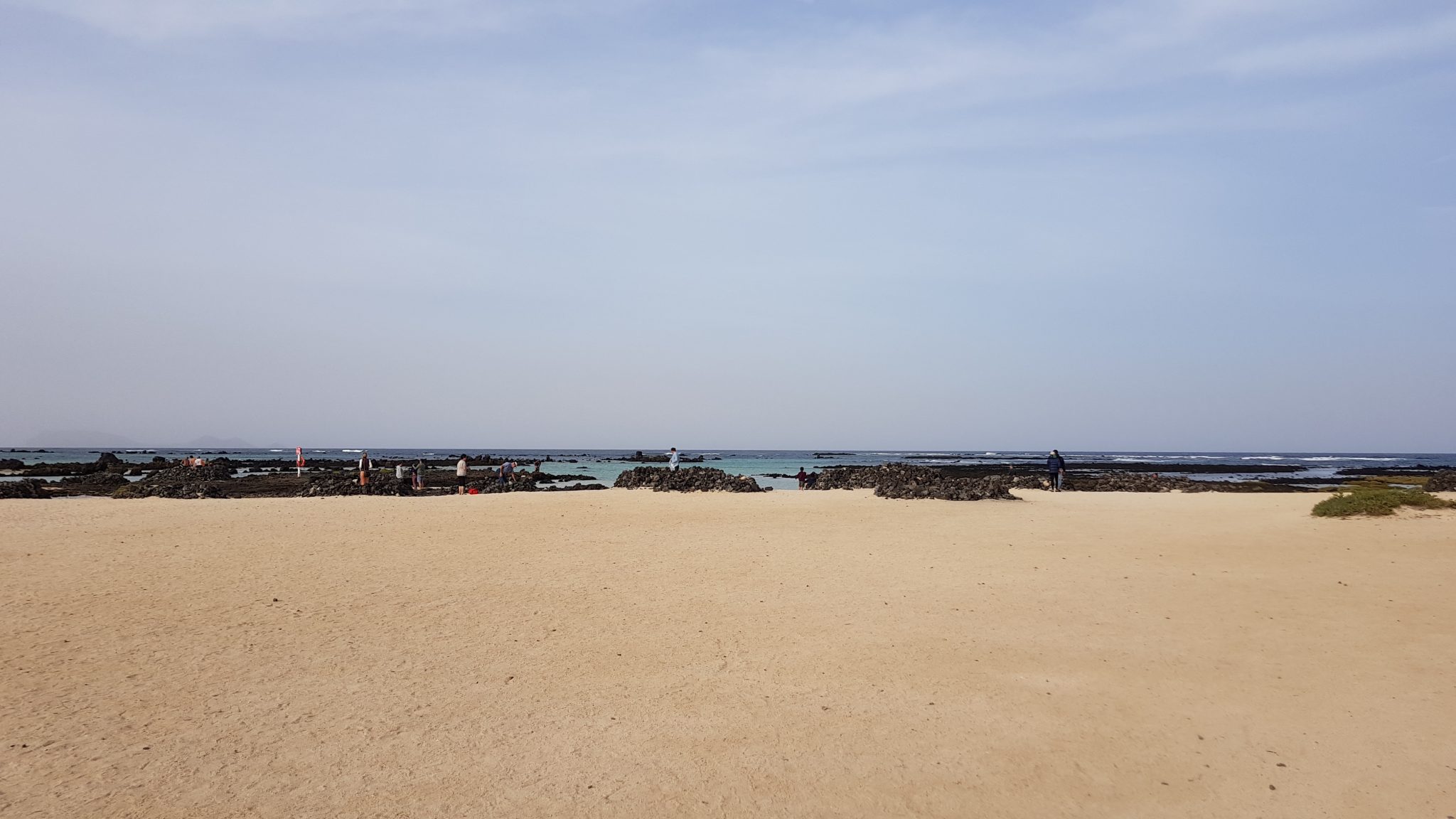 So, what's the best time to visit Spain?
What is the best time to go to Spain in our opinion? Any time of the year is perfect to visit Spain. Whether you are looking for Spanish islands, city break or to escape for winter sun in Europe, Spain is really a great location for holidays.
With so many unique places to visit in Spain, this south European country should be on top of any travel bucket list!
Love Spain?
Read our other articles related to this stunning country:
30 TOP attractions in Barcelona
Best things to do in Lanzarote
11 Best things to do in Malaga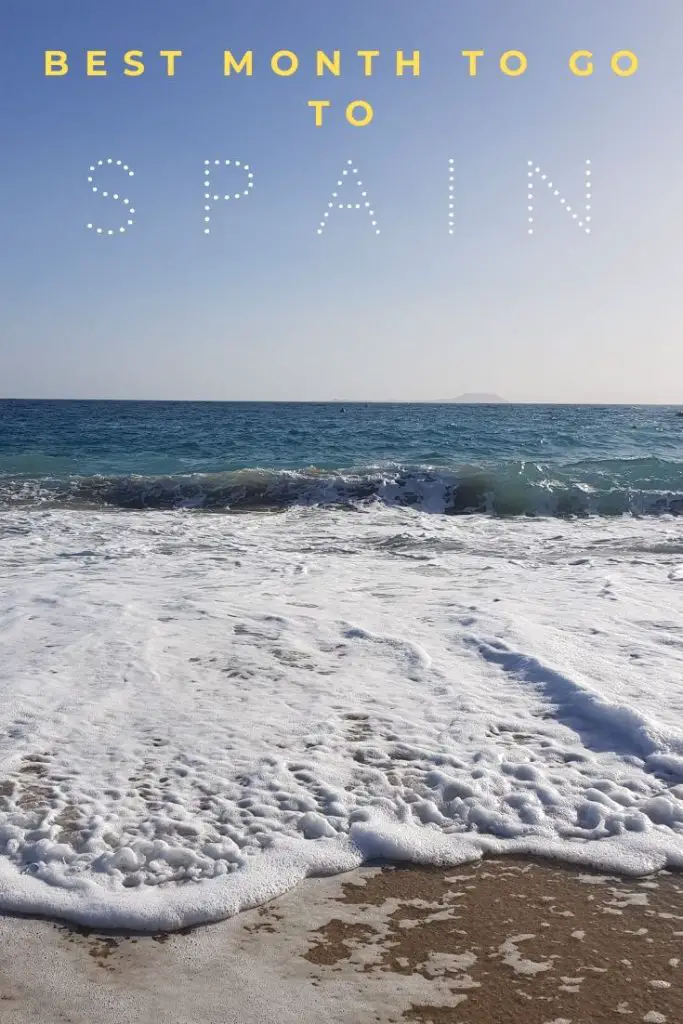 Articles you may like: