Neals Yard London – most colourful part of Covent Garden in London. Are you ready to explore the best restaurants, cafes and shops in Neal's Yard London?
While you're wandering around in Covent Garden, there is so much to see that it is no surprise why so many people miss out on a visit to Neal's Yard. While it's understandable, it's also a crying shame. Neal's Yard is one of London's most vibrant spots.
So. if you want to experience one of the hidden gems of London, then you need to find your way down the narrow alleys and into the colourful world of Neals Yard Covent Garden.
Without a doubt, Neal's Yard is one of the most romantic places in London and home some of the cute cafes in the capital city.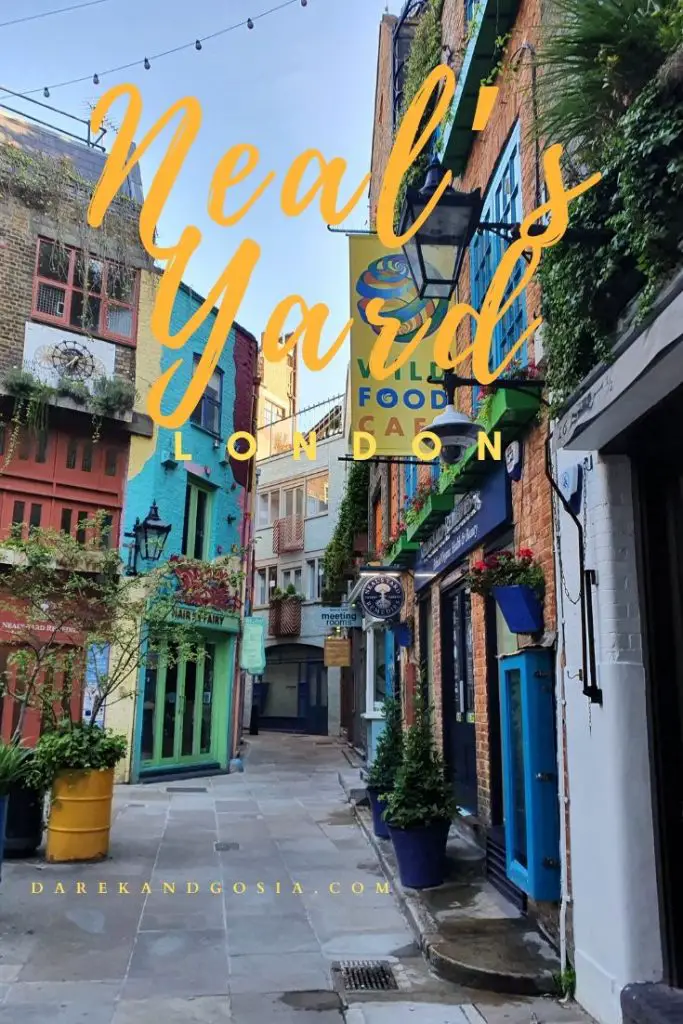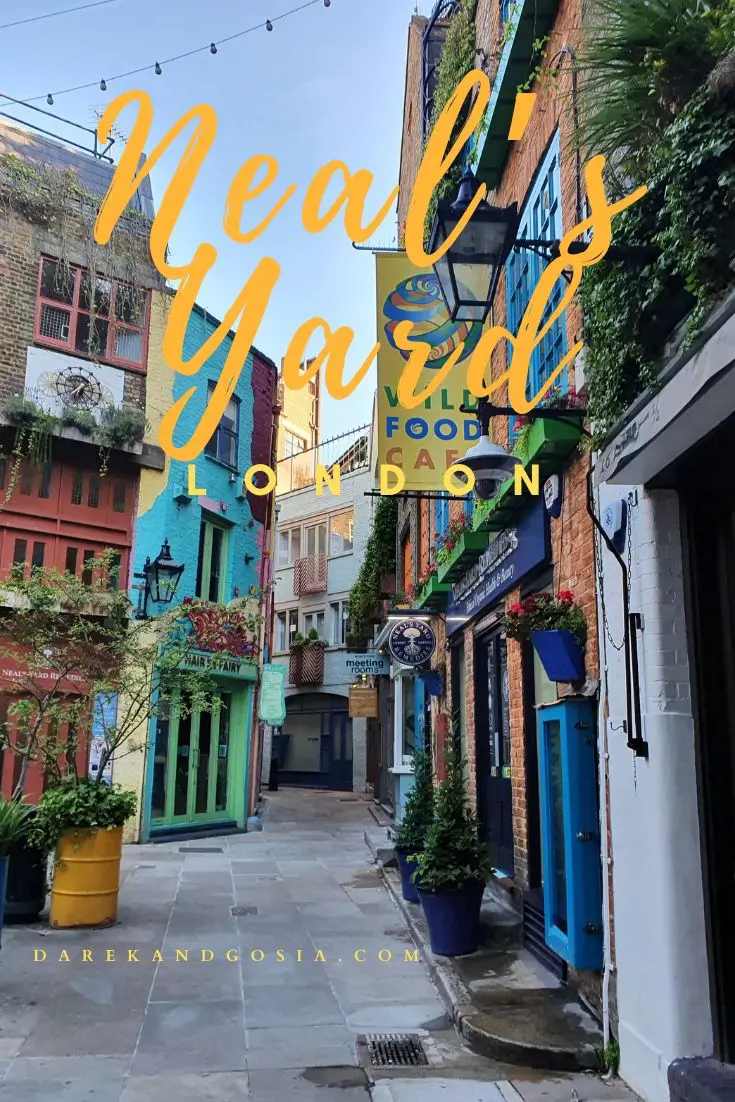 How do you get to Neal's Yard in Covent Garden?
You can't see Neal's Yard until you are inside it so, you need to be on the lookout for the signs on the walls. Two alleyways will lead you into the Yard. Both are narrow and easy to miss, so you'll need your eyes peeled, or have Google Maps shouting at you!
One entrance is on Monmouth Street. The other is in Short's Gardens. If you start from Covent Garden tube stop, it's quite easy to find your way there. You want to exit the tube stop onto Long Acre and take a right. You're looking for a quick left onto Neal Street.
Follow Neal Street until it joins with Short's Gardens. Go left down Short's garden, and keep your eyes peeled for the entrance to Neal's Garden on you right, just a few meters from the corner. Even if you are wandering slowly, it's no more than a 5-minute walk.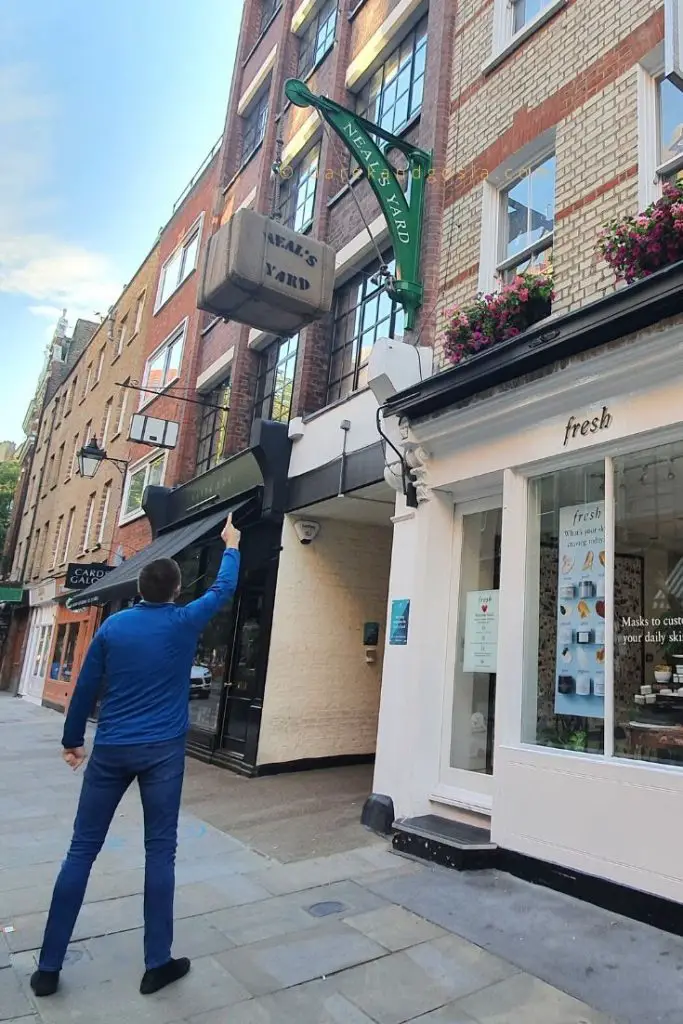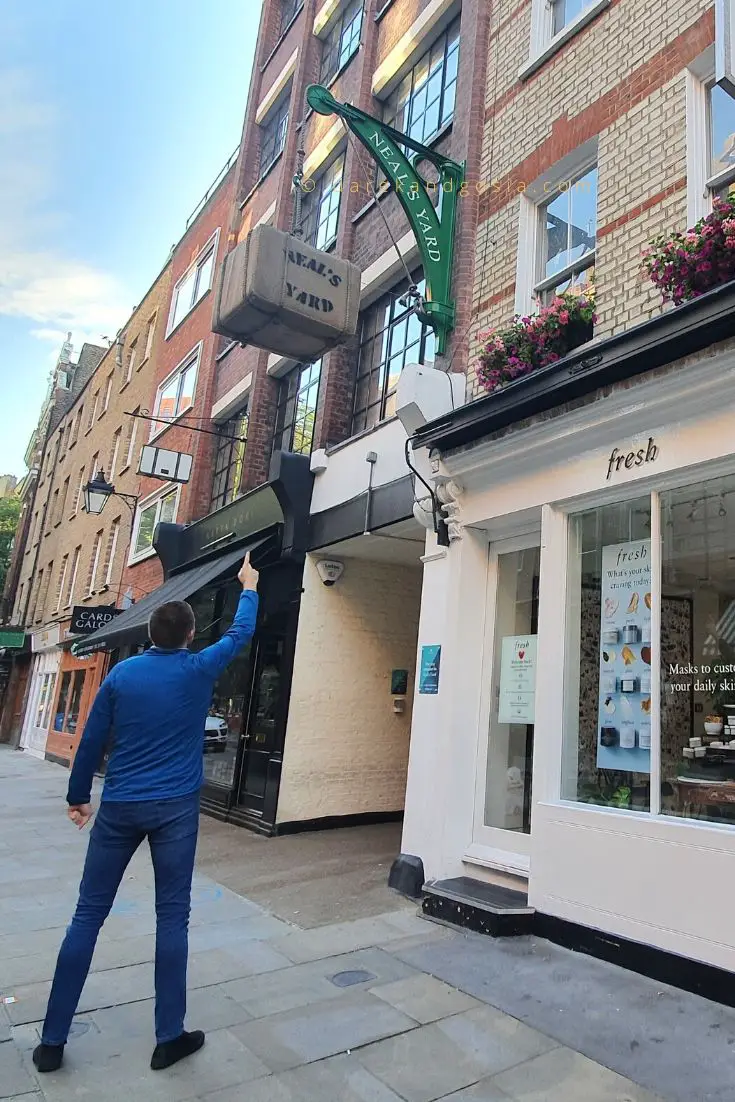 Neal's Yard history
The spot now known as Neal's Yard has been around since the 17th Century. Until a little over 40 years ago it was known as King's Head Court. It was just the space at the back of some local warehouses. The courtyard was used to store bins and little else. It was so insignificant that it wasn't even listed in the London A to Z.
Nicholas Saunders was in the market for a cheap place to live in Covent Garden, which led him to Neal's Yard. The site was a steal because it was due to be demolished. But Nicholas had other ideas. He hoped that by living there, he could save it from being destroyed. After battling with the local council for the right to live in his building, he was denied.
He instead turned the space into a wholefood store. His vision was to create an affordable and welcoming store that offered something you couldn't get anywhere else. 
The enterprise was a huge success. Gradually Nicholas expanded his operation, by adding Neal's Yard Coffee House, Neal's Yard Bakery and Neal's Yard Apothecary. As the businesses flourished, so did the Yard. Soon the whole space was packed full of small independent retailers, all of whom shared a sense of community and shared values.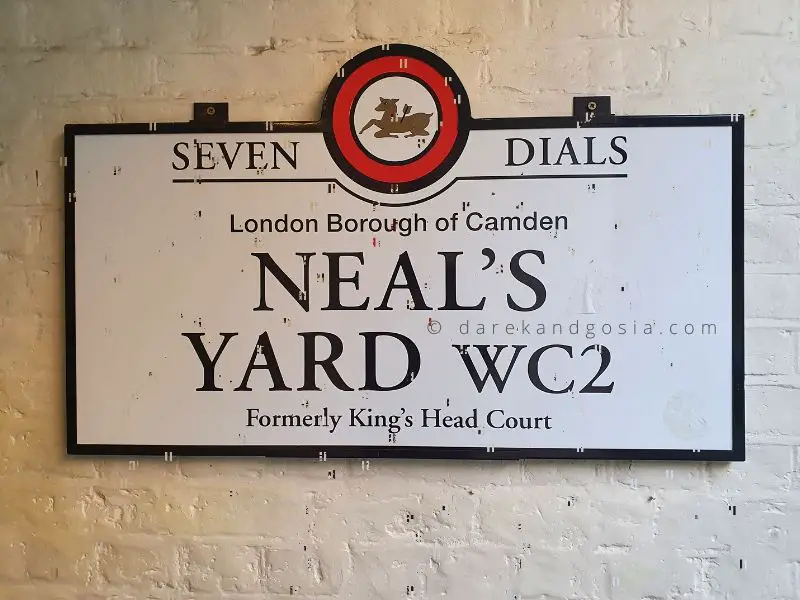 Who was Mr Thomas Neale?
Given that Neal's Yard was built on the hard work of Nicholas Saunders, it might leave you questioning just exactly who Neal is. Well, the Yard was named after Thomas Neale. He was an MP and businessman from the 1690s.
He was the original owner of the land now known as Seven Dials – which is where Neal's Yard stands. Thomas Neale had big aspirations for the area. He wanted it to be the most fashionable spot in London. Obviously, things didn't pan out the way he wanted.
Instead of becoming a gathering place for the high and mighty, the area degenerated into a slum. It was somewhat notorious at the height of the London Gin craze. However, it was in recognition of Thomas's dream that the Yard was renamed.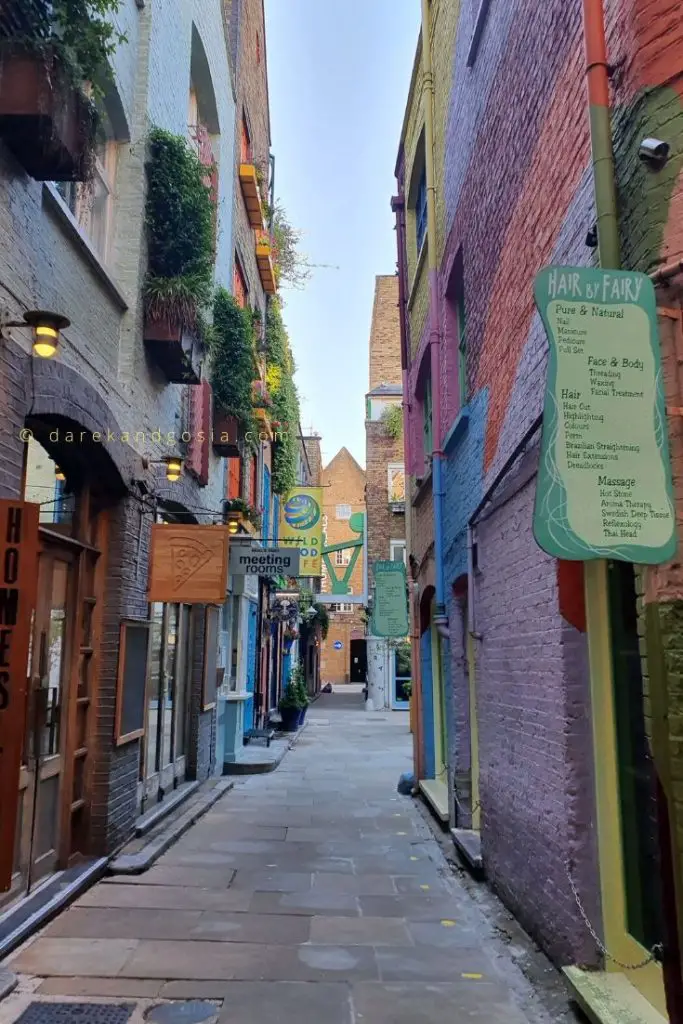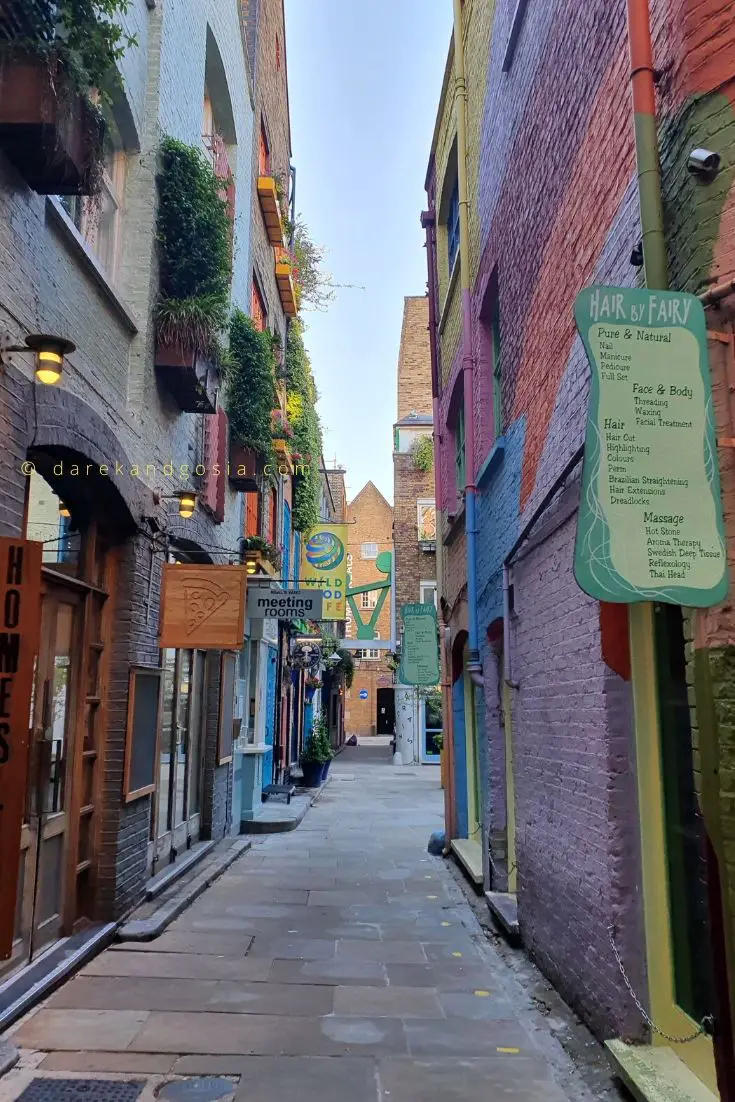 Nicholas Saunders – the vision of a village community
Nicholas Saunders was quite a character. He died in 1998 but only after living a truly remarkable life. Nicholas was passionate about 'alternative London'. He started his career creating guidebooks that showed you how to enjoy London without having to spend much money. After spending a year living in the Danish community of Christiania in Copenhagen, he was inspired to create his own village community.
When he first started Neal's Yard, he saw it merely as a stepping stone to help him raise funds to build his community. However, over time as he built his business with a focus on quality and fairness, he soon realised that the community he wanted, was growing around him.
It was just in a different form than he imagined. It was a community of businesses, with the owners and customers thriving together.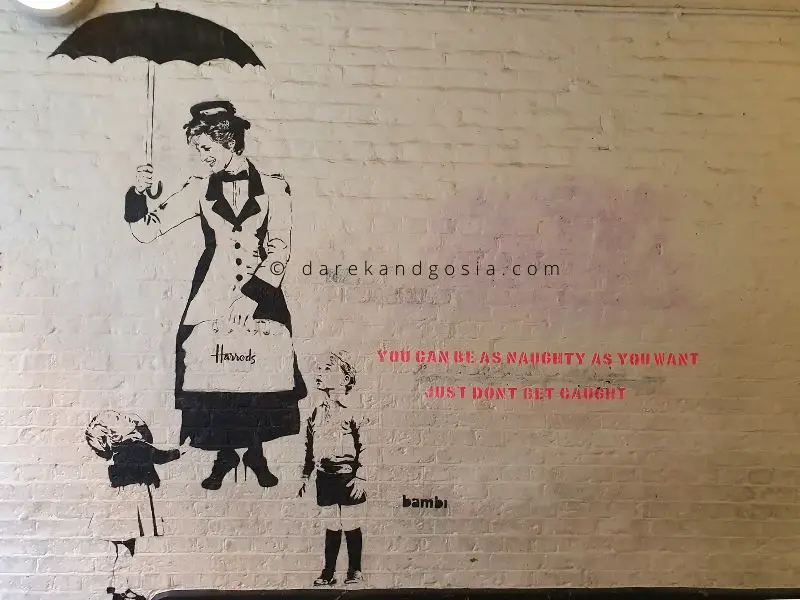 What is there to do in Neal's Yard?
When you first enter Neal's Yard Covent Garden London, this small courtyard seems so much more substantial and alive than you can imagine. Once you get over the awe of your surroundings, you should take the time to explore the space and the businesses that occupy it.
There are some great shops to explore, and some fine food to try.
Jacob the Angel Cafe
Looking for Neal's Yard Covent Garden cafe? With only ten seats, this tiny coffee house is still one of the best in London. Thankfully you can get the food and coffee to take away as the seats are often full.
To get the signature experience of the cafe you should pair an espresso with the coconut cream pie. Trust us. It's worth it.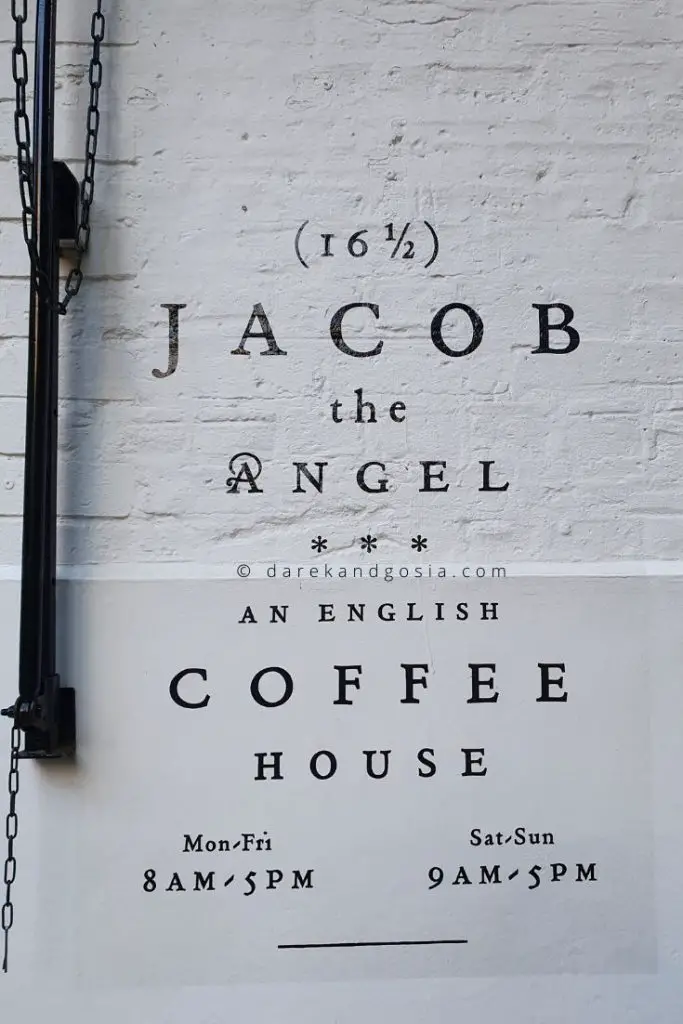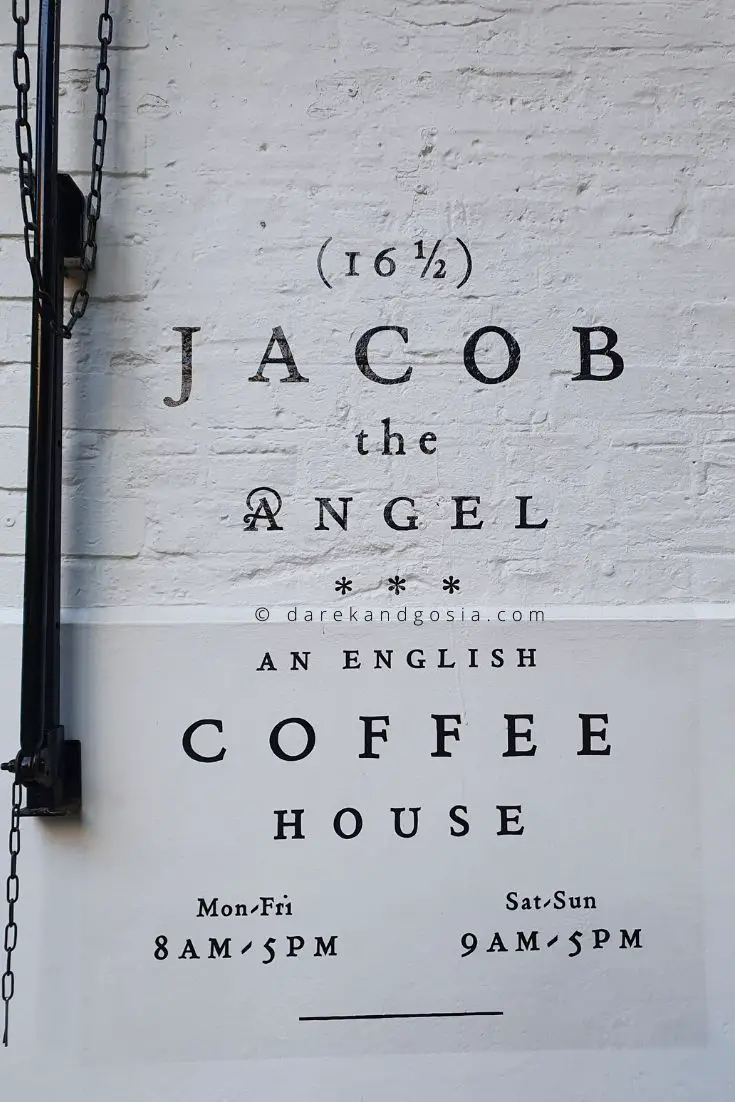 Wild Food Café
What to do in Neal's Yard London? Wild Food Café showcases the very best in plant-based, organic food. The food is creative, and every mouthful is delightful. They have what can be argued to be is the best veggie burger in London.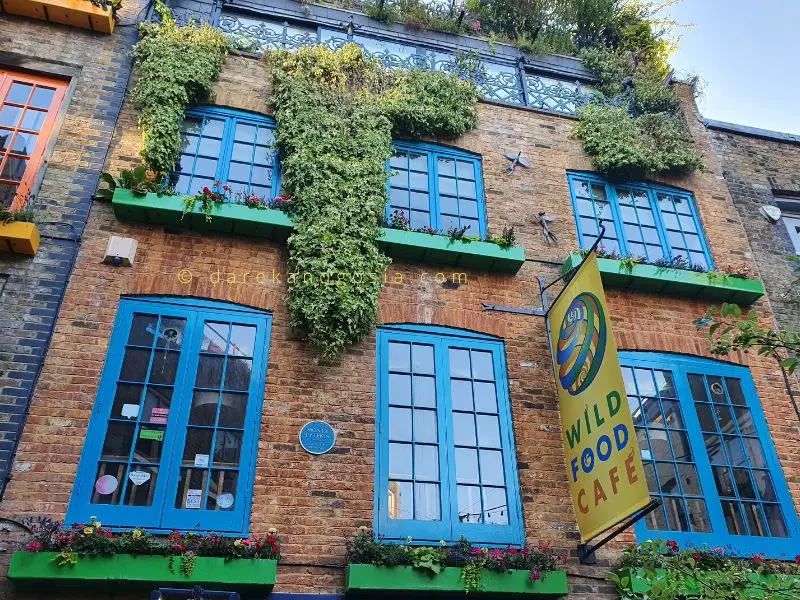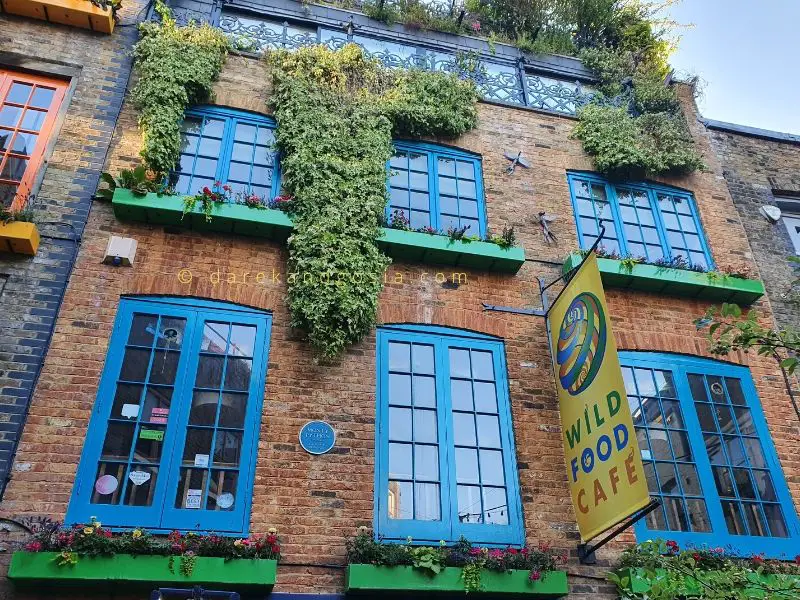 Neal's Yard Remedies
Top places to visit in Neal's Yard Covent Garden? Let's face it – anyone knows Neals Yard Remedies, right?
This is the original location of what is now big business. The store is the place to find your natural and organic beauty products. The company is still family-run and is proud to promote the values that Neal's Yard was built on.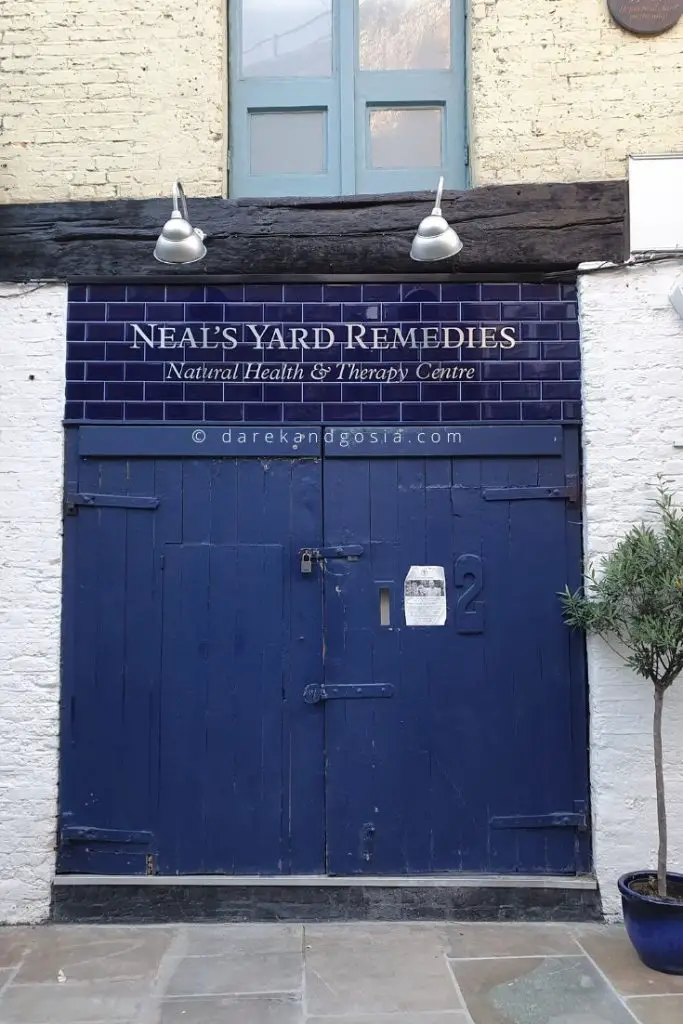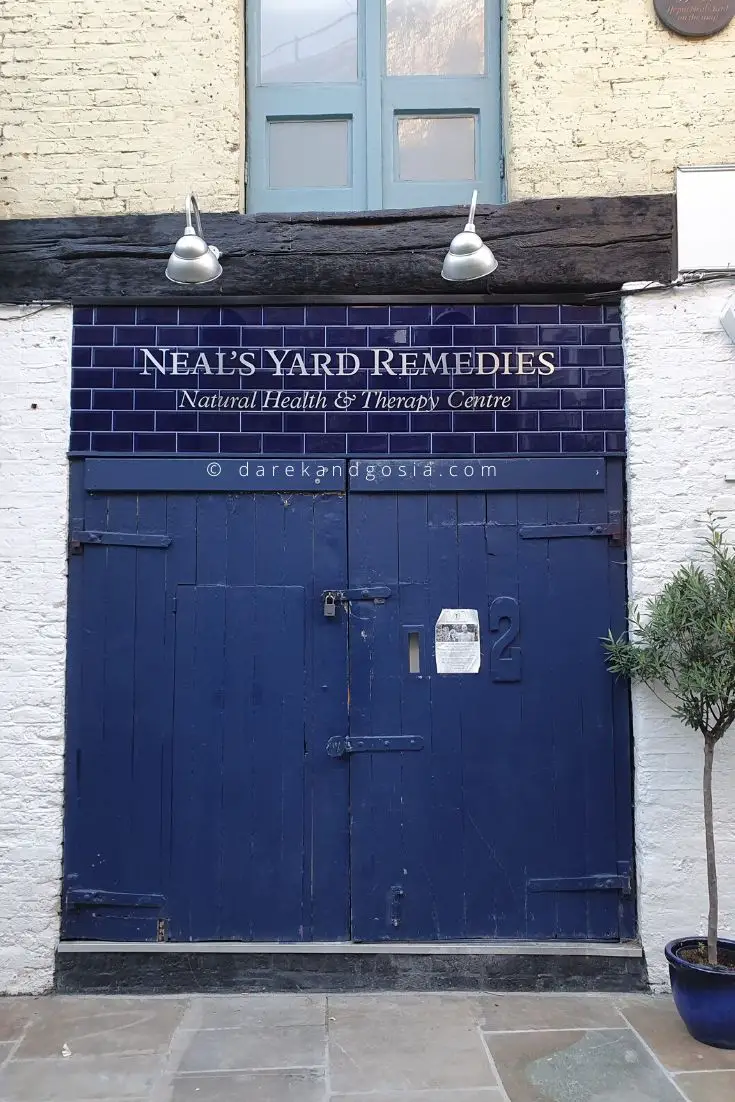 St John's Bakery
Top Neal's Yard shops? If you have seen any tempting photos on Instagram of overflowing doughnuts taken in Neal's Yard, then you know why you have no choice but to visit St John's Bakery.
When you're done licking your fingers, you can grab a loaf of bread and a nice bottle of wine for dinner.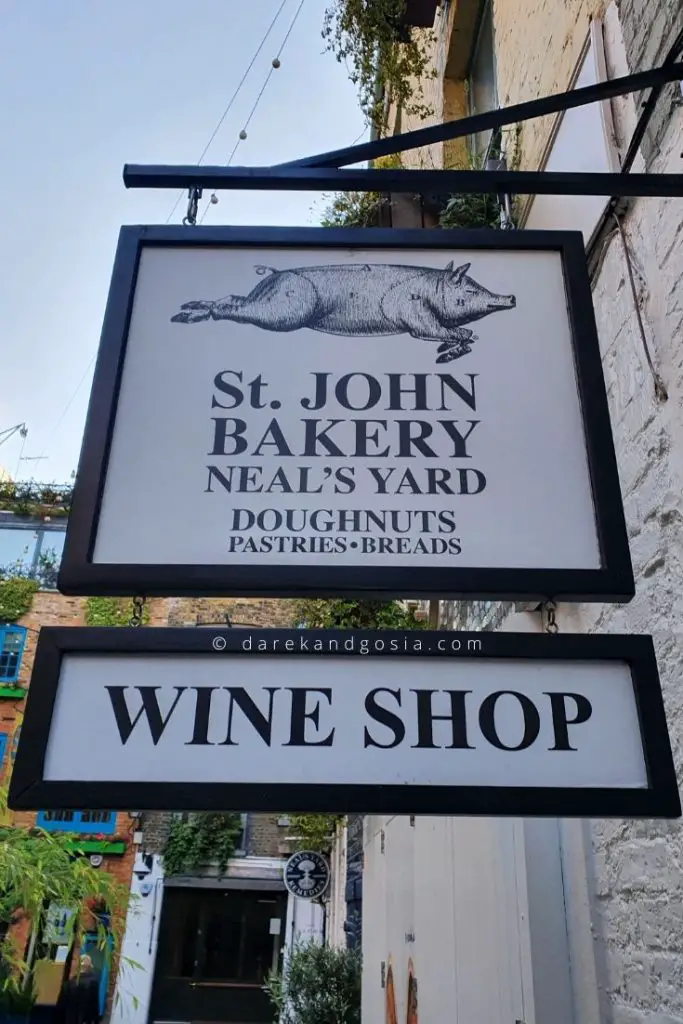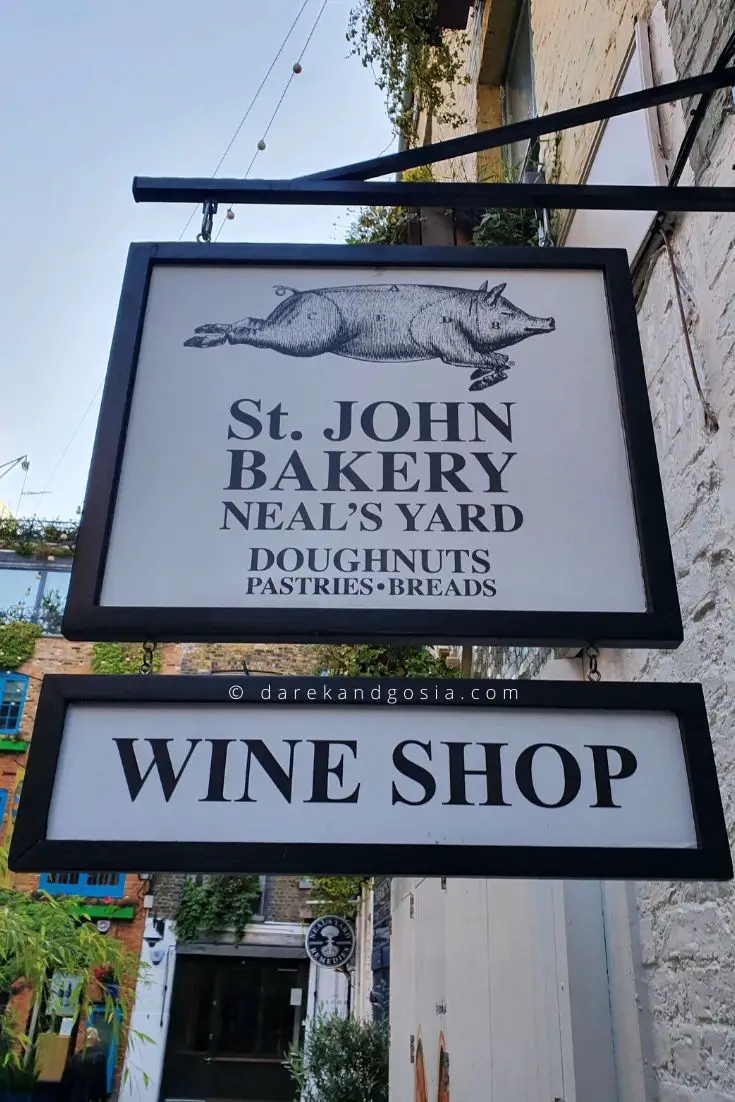 Cassanova & Daughters
Where to go in Covent Garden Neal's Yard? Cassanova & Daughters is a Sicilian Deli and a wine bar all in one. The antipasti here will transport you to the heart of Italy. You can enjoy the great food and your glass of wine on the terrace while you soak in the delights of Neal's Yard.
Or if you want the bird's eye view of the square, you can angle for a spot on their balcony.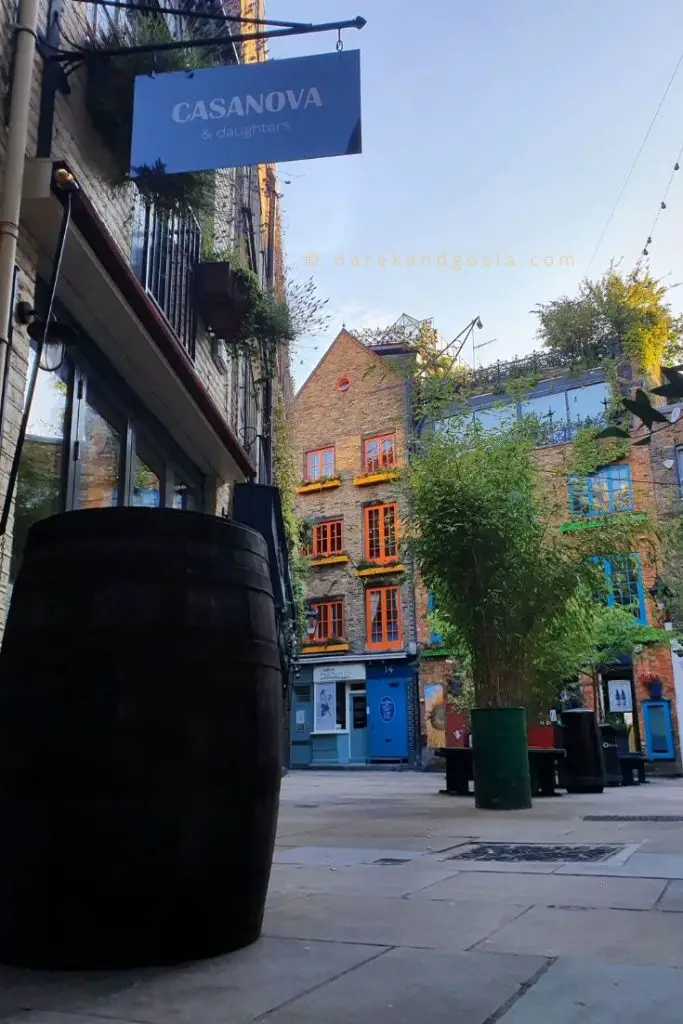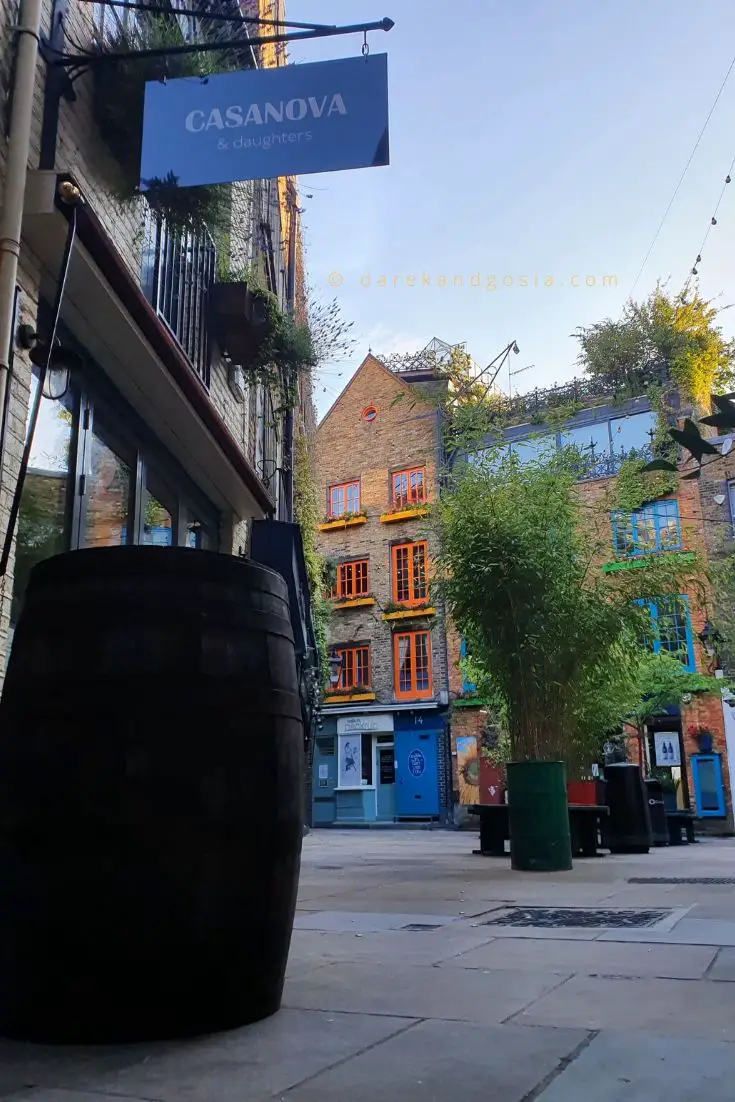 Neal's Yard Dairy
You love cheese, right? Of course, you do, who doesn't? Which is why you should do yourself a favour and stop in at Neal's Yard Dairy. They have shelves full of maturing cheeses from the best creameries and small farms found in the UK and Ireland.
You can try the samples they have on offer daily before they help you pick out the perfect cheese for any occasion.
Hair by Fairy
If you are looking for a way to pamper yourself, then see if you can get an appointment at Hair by Fairy Covent Garden. You can get your hair done, have a massage or a manicure in this beautifully quirky salon.
It is one of the most visited places in this Covent Garden colourful street!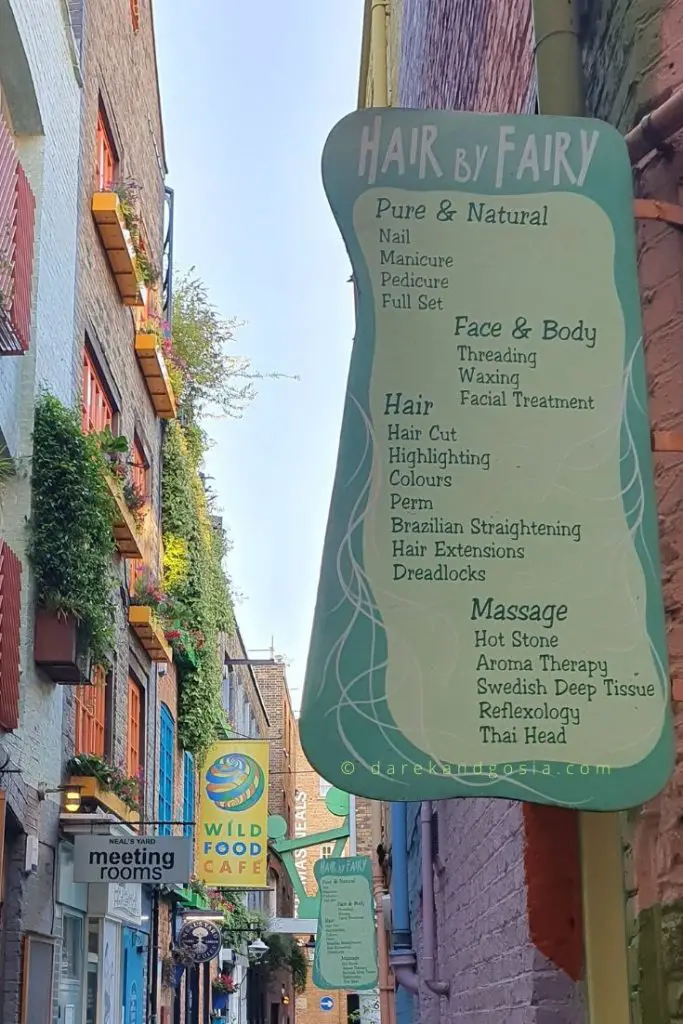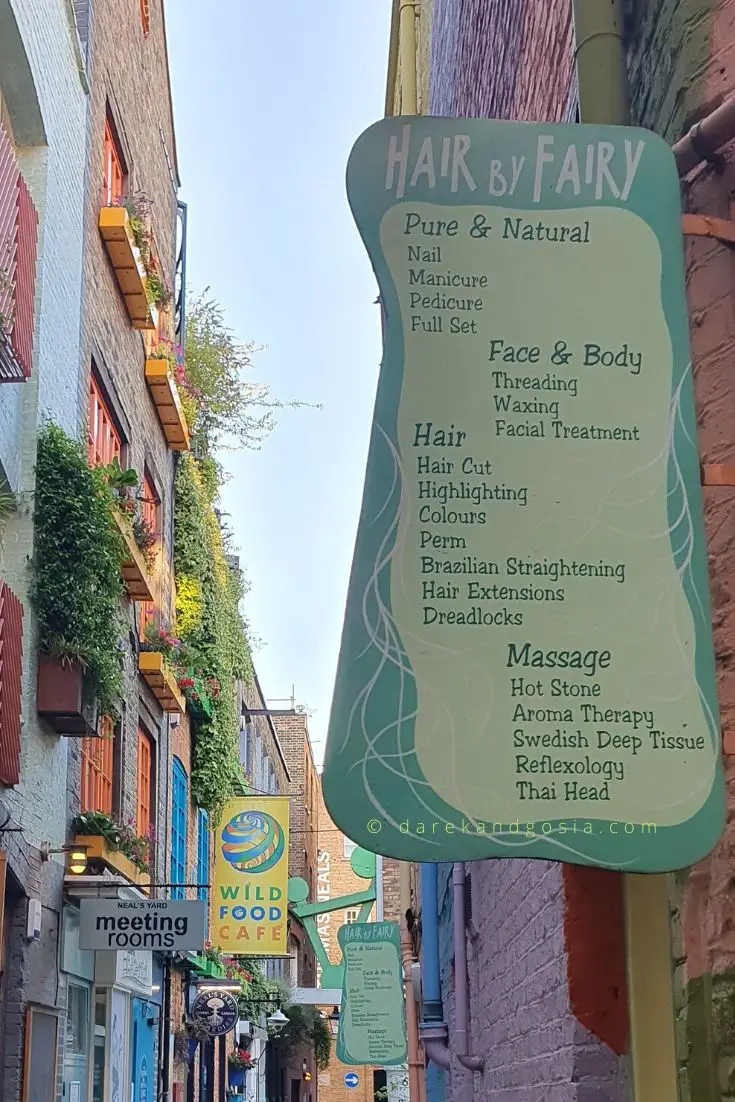 26 Grains
Must-visit in Neils Yard Covent Garden? After indulging in a doughnut from St John's Bakery, you might be suffering from a little food guilt. Well, never fear you can find the remedy over at 26 grains.
Their food is not only wonderfully healthy, but it tastes great too. This is a restaurant where the food will add years to your life.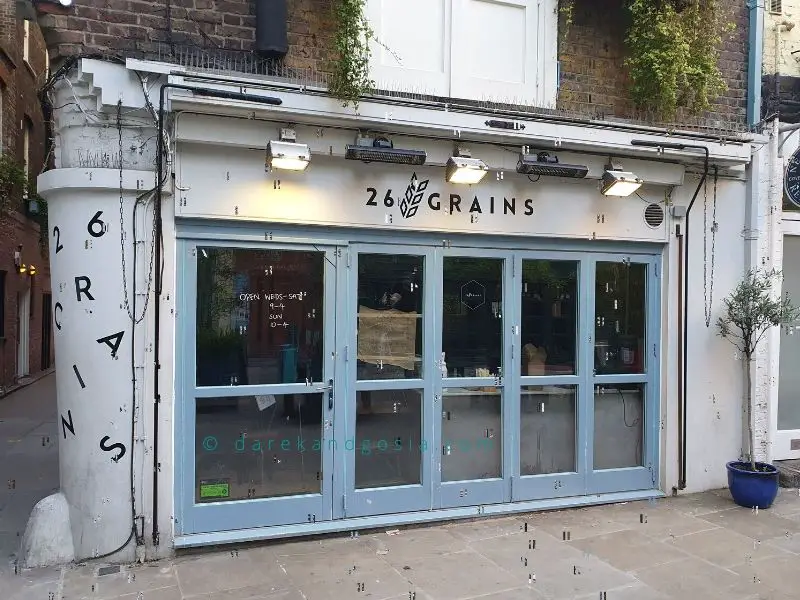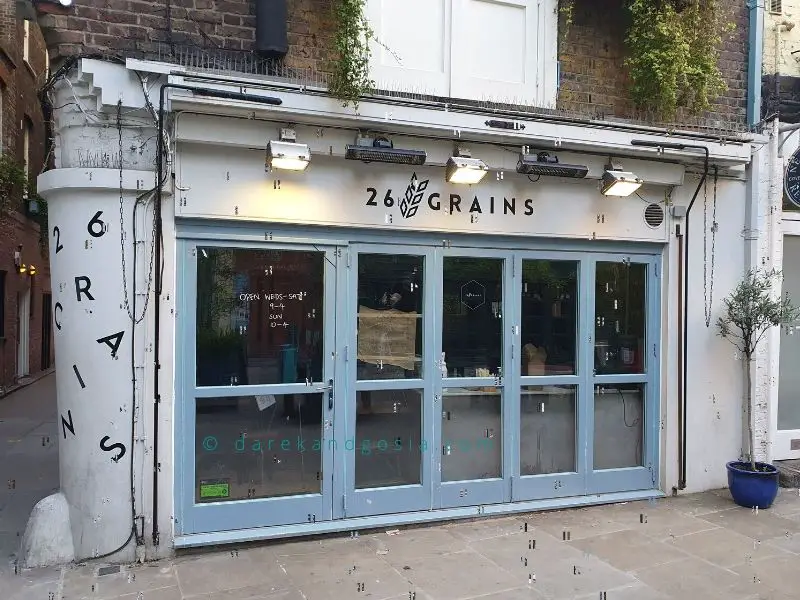 Homeslice Pizza
Fancy to visit Neals Yard restaurants? If you are looking for the best pizza in London, then you have to give the thin-crust pizzas at Homeslice a try. You can design your pizza from the ten toppings on offer. If you're struggling to decide you can get half and half.
Our advice is to bring friends, though. That way you can share an amazing 20" pizza.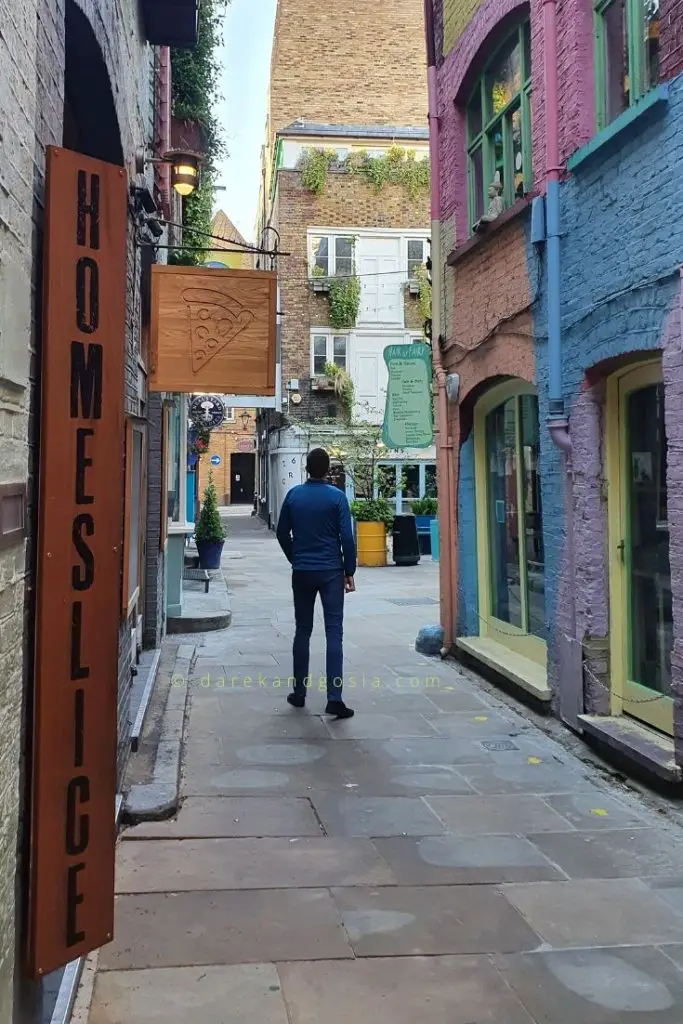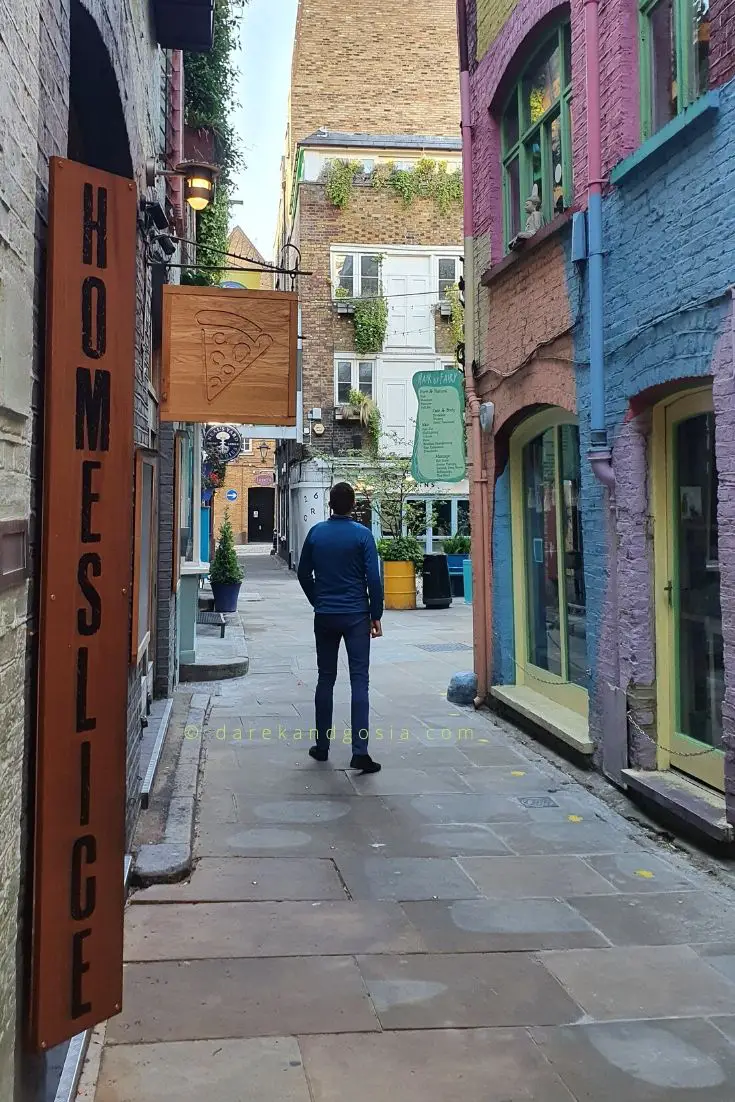 What hotels are near Neal's Yard?
Looking for hotels near Covent Garden? If you are hoping to find a hotel near Neal's Yard, you don't need to worry. Covent Garden is replete with hotels and places to stay. Just within a 5-minute walk of Neal's Yard, you can find at least ten hotels. 
On Monmouth Street alone, you can find three hotels that cover a range of budgets. Covent Garden Hotel is one of the top hotels in London, and you can expect to pay a premium to stay there. It is, however, an opulent and decadent hotel to stay in.
A good mid-range option is the Radisson Blu Hotel. While more restrained than the Covent Garden Hotel it is a quality hotel with lots of amenities. If you just need a place to crash and you want to save some pennies, then try the Seven Dials Hotel. It's excellent value and gives you all the basics you need. Let's face it with its location; you don't need much more than a bed and a bathroom anyway.
So, are you ready to book one of the Covent Garden hotels?
Is Neal's Yard worth visiting?
Yes! 🙂
Oh, do you need reasons? Well, Neal's Yard is a chance to see the alternative side of London. It is like stepping into another country without having to leave the city. If you are in Covent Garden London then there is no reason not to visit, it costs nothing, and at the very least you will walk away with some stunning pictures to show your family and friends.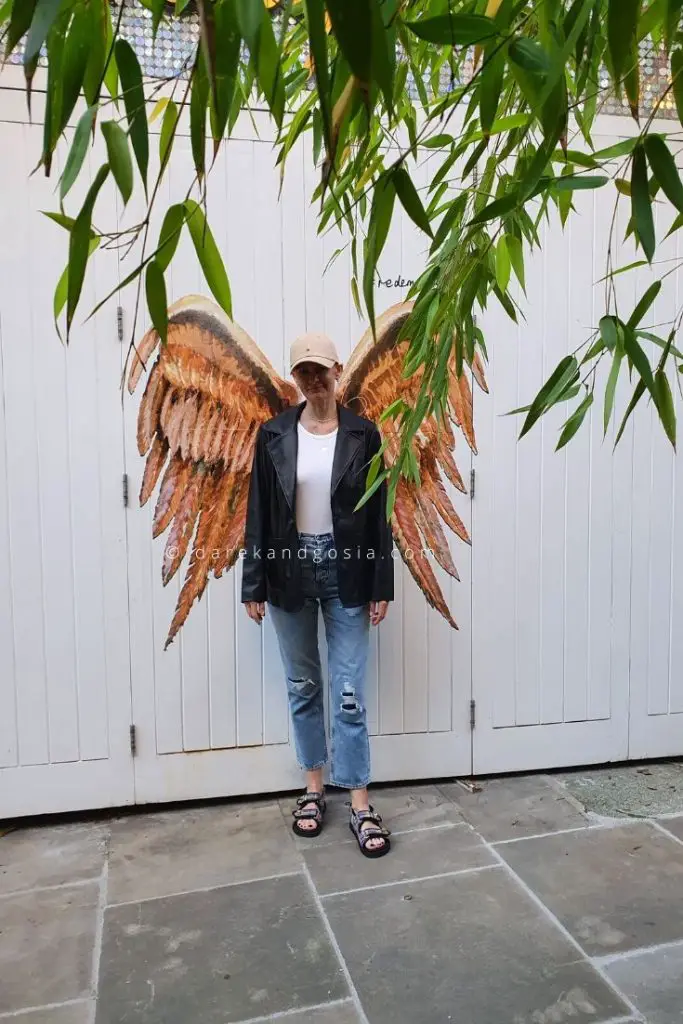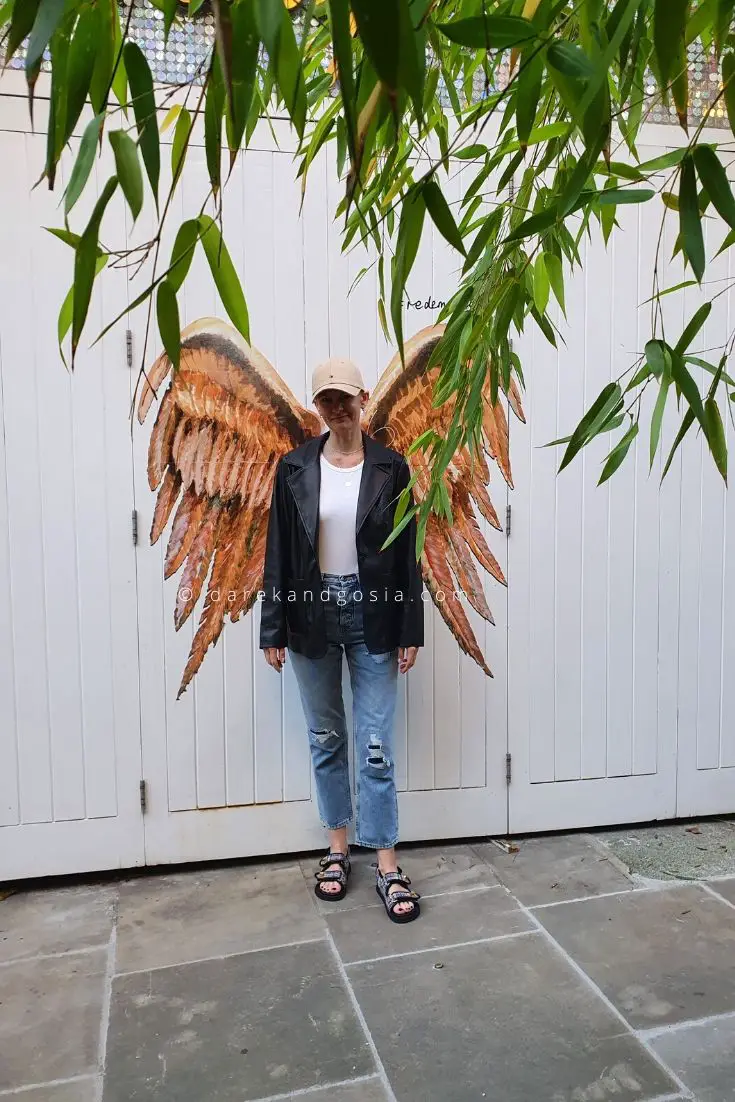 Neal's Yard – what to see next?
Leicester Square
Soho London
Chinatown London
Piccadilly Circus
Love England and the rest of the UK?
Read our other articles related to this stunning country: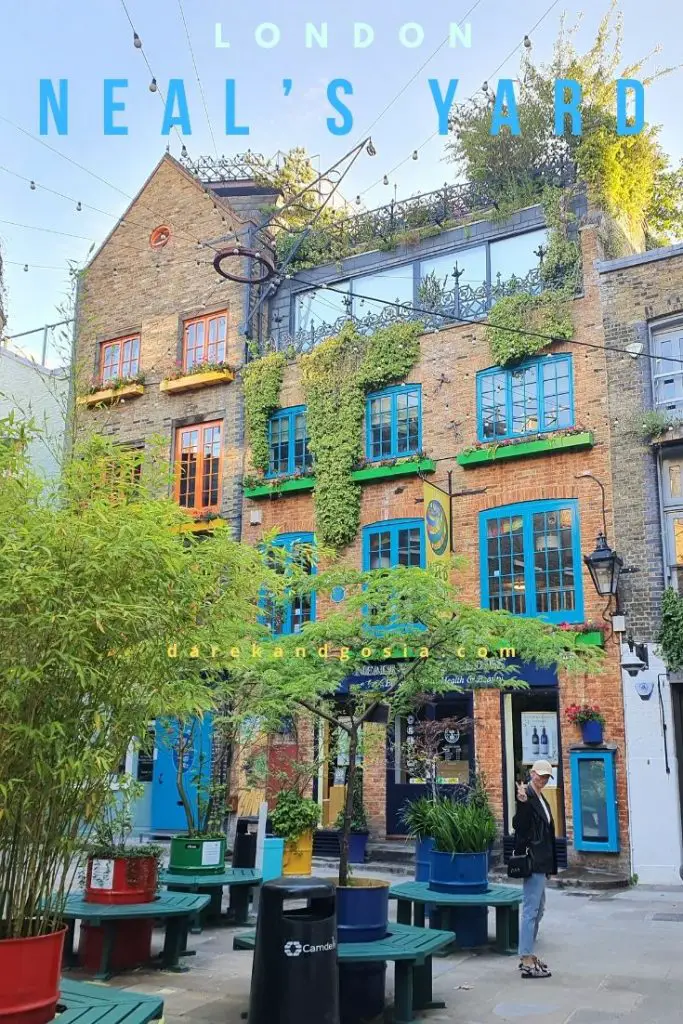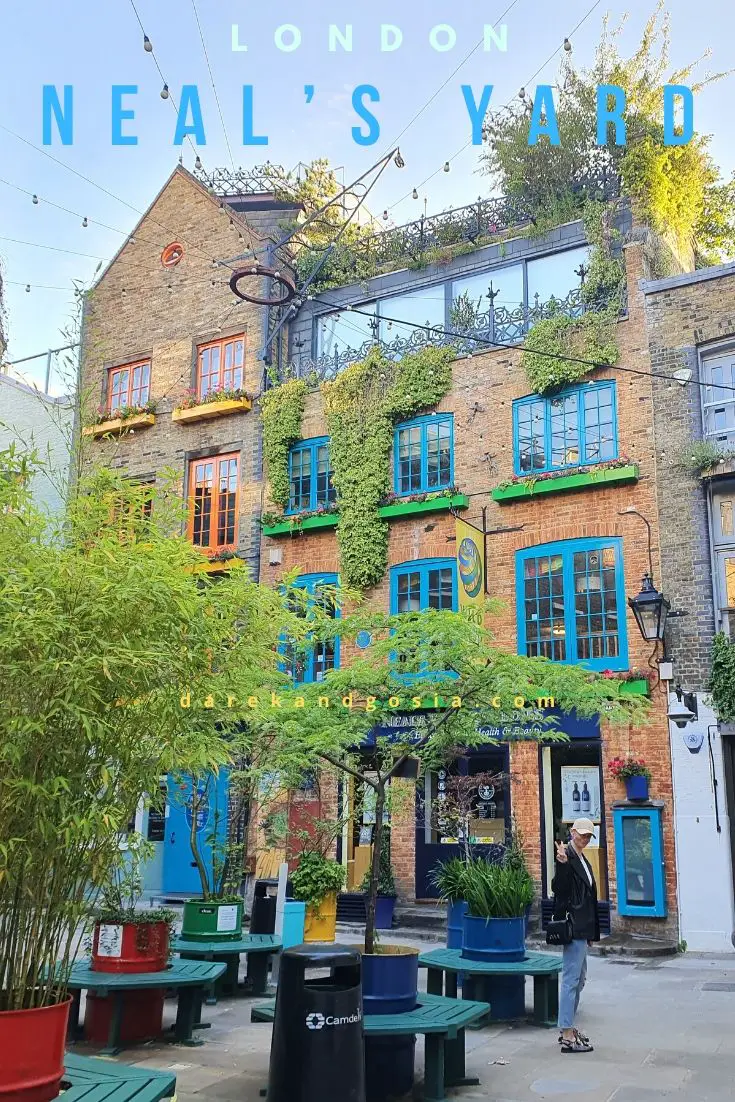 Articles you may like: