Learn about Venice facts & TOP places to visit. Our Venice bucket list contains all must-have experiences and things to do in Venice Italy.
What to visit in Venice Italy? Gondolas, canals and endless bridges – there is something magical and very romantic about Venice Italy! For many people, this is one of the most unique places to visit on Earth and a top European Spring destination.
With so many romantic things to do in Venice – it's hard to disagree! It is definitely one of the most stunning places to visit in Italy.
Venice is our favourite place for a European city break. You just have to visit this European island at least once in your lifetime!
If you are looking for ideas for the best 3-day breaks in Europe Venice is a great option. The city is also great for a trip with little ones. Fancy one day in Venice with kids? Not a problem!
The capital of the Veneto region, in north-eastern Italy, Venice is situated across a group of 118 islands. The uniqueness of Venice is the fact that there are no roads and that means no cars either. All islands are connected by bridges so walking or taking boats is the perfect way to explore Venice's most famous attractions. And there are many of them!
You will need a good few days to see most of the top things to do in Venice, Italy.
Where to stay in Venice Italy?
Where to stay in Venice for couples? There is no shortage of great accommodation in Venice. What are the best hotels in Venice Italy? The real question is, how much are you willing to pay for a night in this romantic city? 🙂
If you are not lucky enough to be a millionaire, own a small fortune or being a VIP, you will most probably not book a hotel around The Grand Canal. But apart from your budget, there is one VERY important thing to consider when booking accommodation:
distance from water-bus stop to your hotel!
Believe me, you don't want to carry your luggage through the narrow streets and many bridges in Venice! Make sure to check on the map how far your hotel is:
Top 10 Things to do in Venice Italy: At a Glance
Ponte dell'Accademia
Campanile di San Marco
Rialto Bridge
Gondola ride
Doges' Palace
Saint Mark's Basilica
Grand Canal
Bridge of Sighs
Punta della Dogana
Whether you've visited Venice already, it will be your first time, we have a few recommendations just to help you get the most out of your trip to the capital of the Veneto region in Italy. Have you got Venice on your travel bucket list?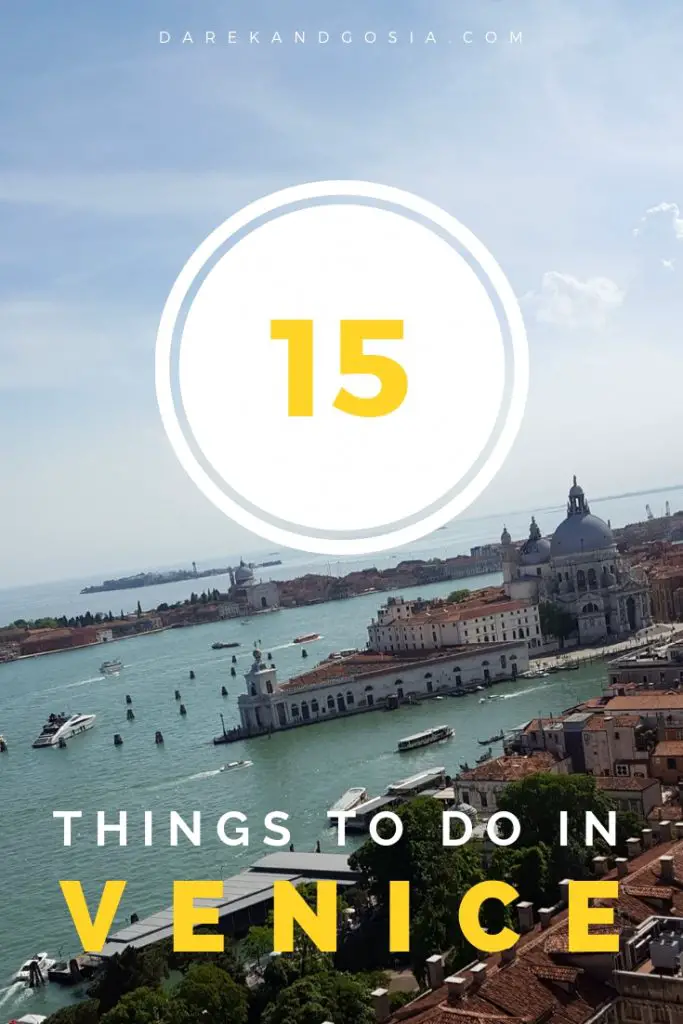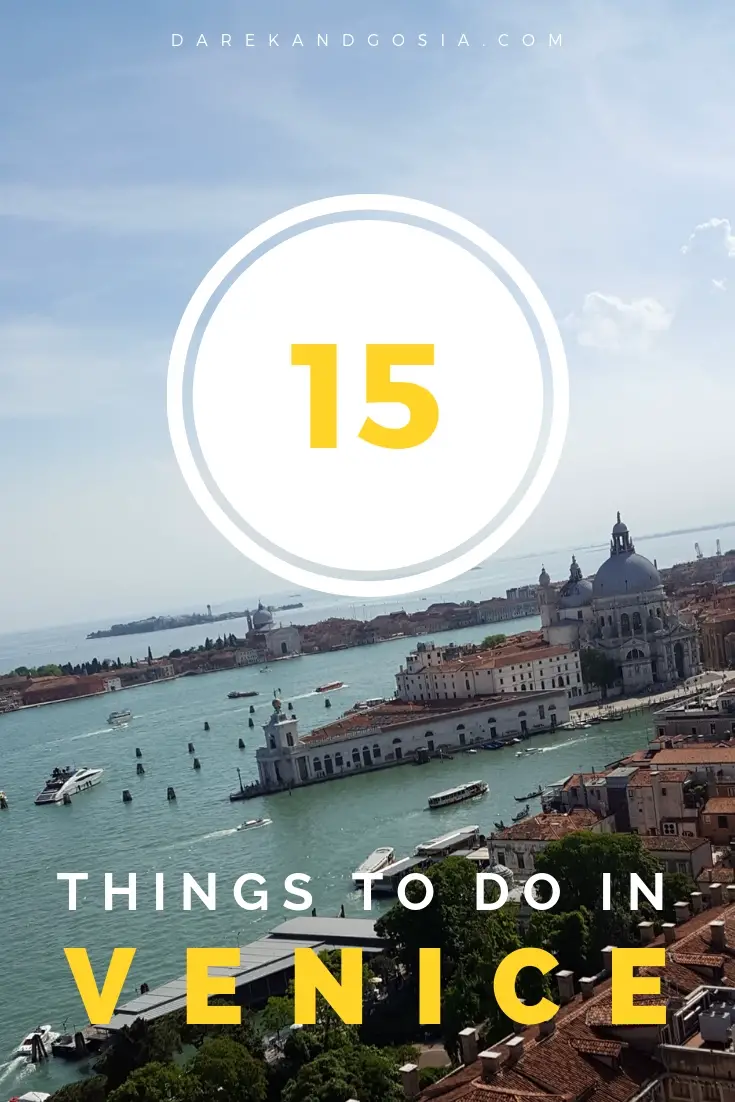 Facts about Venice Italy:
There are many things to consider before visiting the stunning city. If you have never been to Venice, you might have many questions related to this Italian destination. We have covered many of them below so you can take most from your holiday in Venice Italy.
So, sit back, relax and enjoy your trip to Venice! 🙂
What airport do you fly to for Venice?
There are two airports in Venice. The most popular one is the Marco Polo Airport. It's only a bus journey away and is relatively new with some gorgeous views of the Venetian lagoon. You can also use the Treviso Airport, but this tends to be a less popular choice due to the distance.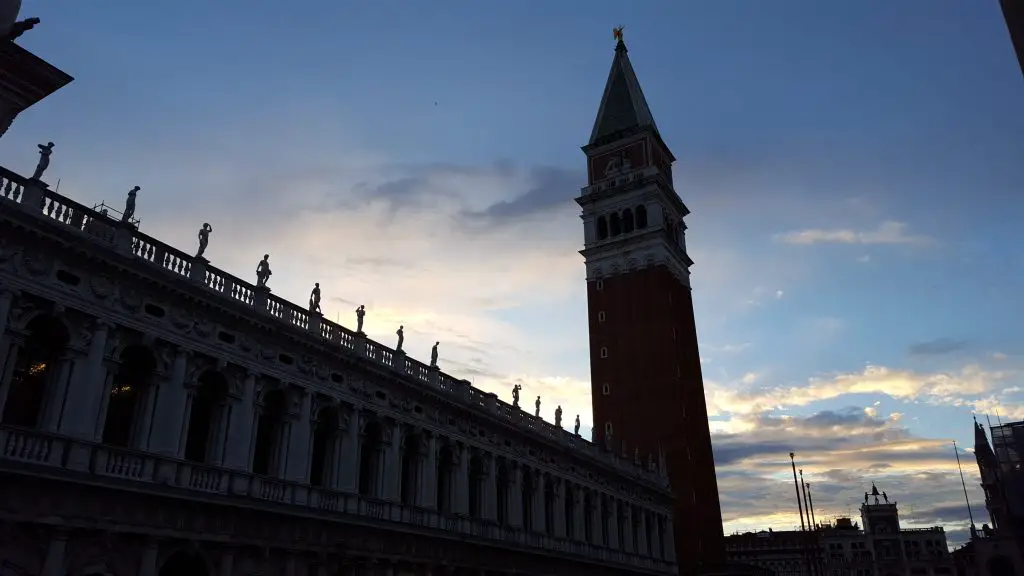 How far is the airport from Venice?
The Marc Polo Airport is only 8.4 miles away from Venice itself, making it very close. The Treviso Airport, on the other hand, is much further at 19 miles away; which is why it is the less popular choice when visiting.
How do I get from Venice airport to Venice?
If you are using the Marco Polo Airport, the fastest way to get to Venice is by bus, and this only takes 19 minutes. You can also use a water bus or water taxi to get there, and while this does take longer, it is also a very scenic route. You can get a bus from Treviso Airport as well, but the fastest way is by train due to the further distance.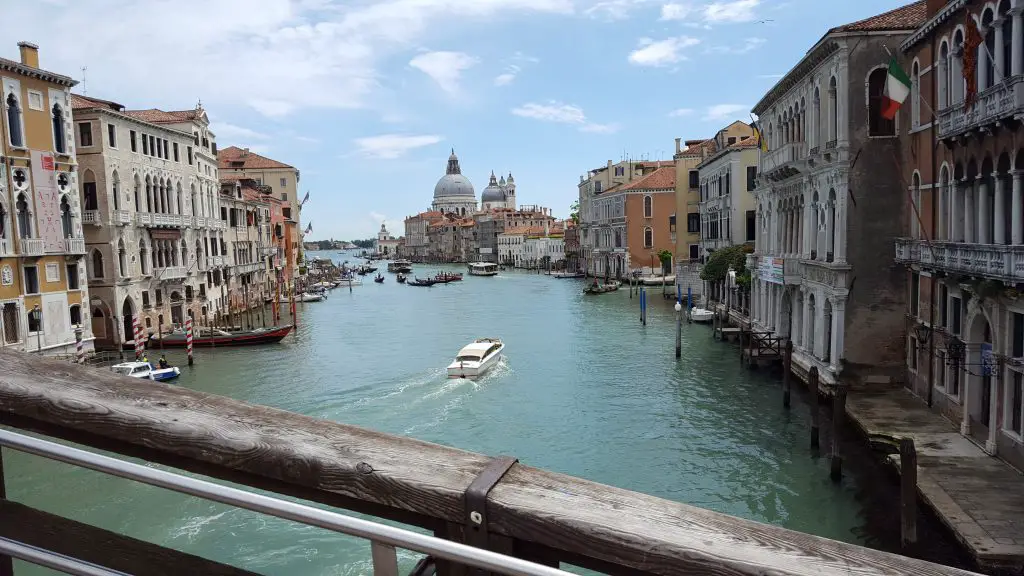 Why is Venice under water?
Venice isn't underwater. It is built on the water; also known as a floating city. There was a time when the city was sinking, and this was due to the use of Artisan wells to draw water for local industry.
However, since their ban in the 1960s, the city has stopped sinking. There are occasions, however, where Venice has flooded; leaving much of it underwater.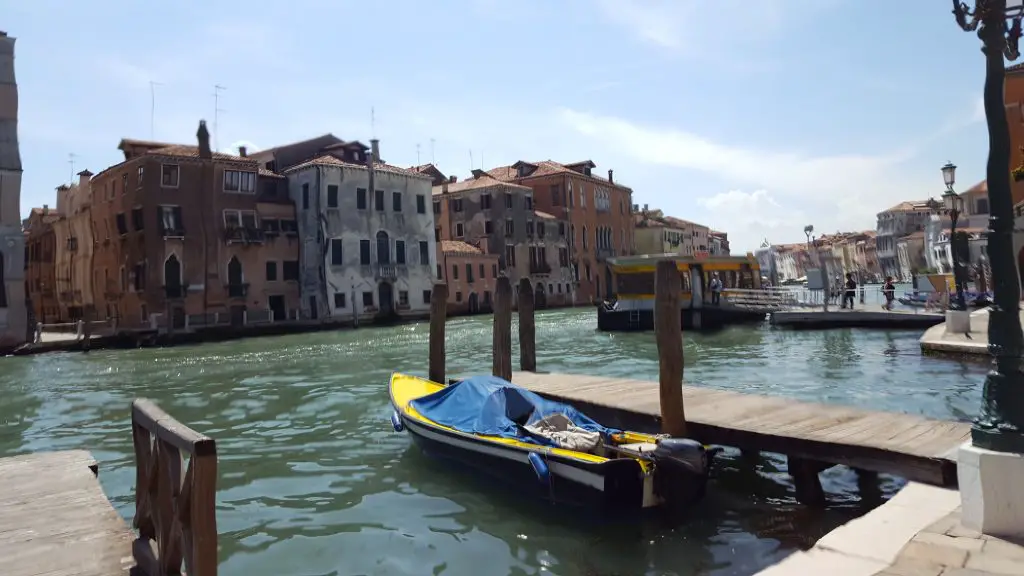 What type of climate does Venice Italy have?
Venice has what you would call a moderately continental climate. This means that there are hot and muggy summer followed by cold and damp winters. However, the severity of the seasons is somewhat calmed by the Adriatic Sea that surrounds it. The good news is that winters rarely go past freezing, but summers can be exceptionally hot.
Is it safe in Venice Italy?
Generally speaking, you are safe in Venice. It is quite a laidback community, and the crime rate is reassuringly low. However, in congested areas and tourist locations, you should be wary of pickpockets. It's the same for every country and city you visit, so keep your personal items close and secure at all times.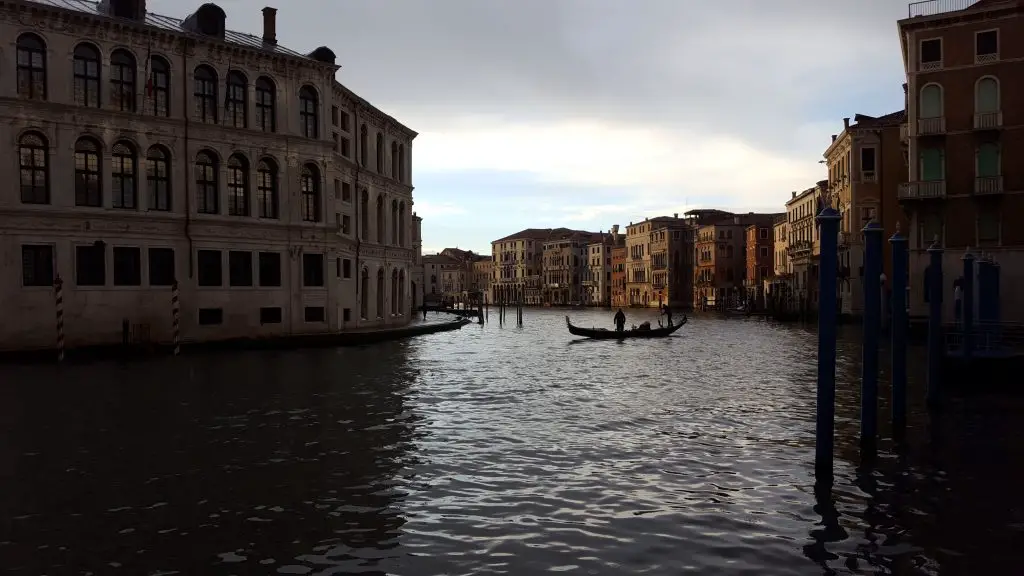 What is the best month to go to Venice Italy?
Late spring and early summer are widely regarded as the best times of year to visit the city. The weather is perfect, the tourist season hasn't quite started yet, and you can really enjoy what the city has to offer. May is probably the best month to visit Italy and Venice as it sits right in the middle of spring and summer. We visited Venice in May and that was a great choice 😉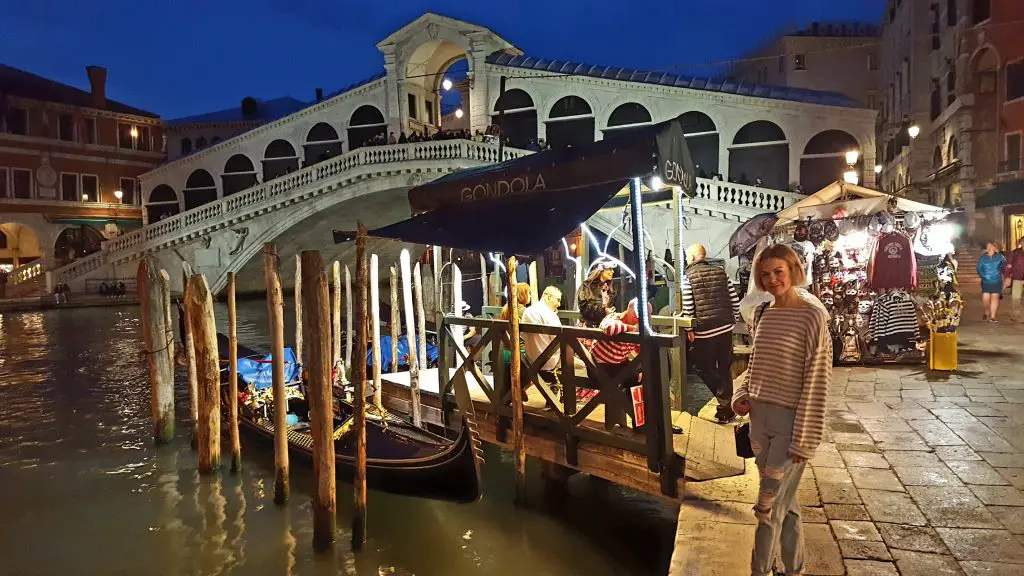 Why is Venice smelly?
In the winter, you are unlikely to notice an odour of any kind, but the summer months are different. It is not an oppressive smell, but it is certainly distinct, and it is caused by the salt water that not only surrounds the city but also flows through the canals. It is more noticeable if the water levels in the canals are low too, and it won't ruin your holiday 🙂
Is tap water drinkable in Venice?
Yes, it absolutely is. There is no need to worry about drinking the water in Venice as it is completely safe, tastes great, and is fresh. It certainly saves money instead of buying bottled water as well. Contrary to popular belief, the water does not come from the sea, and it is pumped in through a mains water supply.
Are cars allowed in Venice?
No, you cannot drive a car in Venice. Instead, you can pay to keep them at a garage just outside of the city before grabbing a water bus or taxi into the city itself. There are loads of ways to get around; you just have to think of the waterways as roads. It can be quite a new and relaxing way to explore a new place.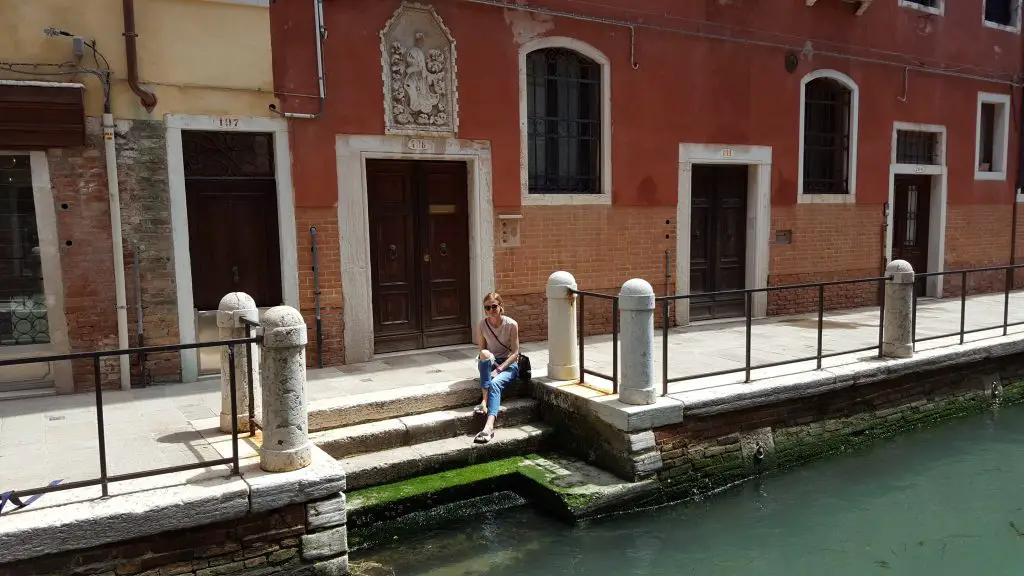 Is there a beach in Venice?
Yes, there are actually a few beaches; the most popular of these being Lido. Quite a few of them are private, but that doesn't mean you can't visit. All you need to do is book one in advance, and you will be able to go and visit. It keeps things peaceful and is a great way to prevent overcrowding in the summer months.
How much is a gondola ride in Venice?
The price can vary, but the general guideline is that you pay 80 euros for 40 minutes, and this includes a singing gondolier. OK, ours was only talking 🙂 If you want a ride with a guide, this is less expensive at 69 euros per person, and it lasts an hour. Sometimes, especially in the evening, it can cost a little more, others a little less, it all depends on who you come across.
Let's be honest, this is one of the best things to do in Venice so you just have to do it! 🙂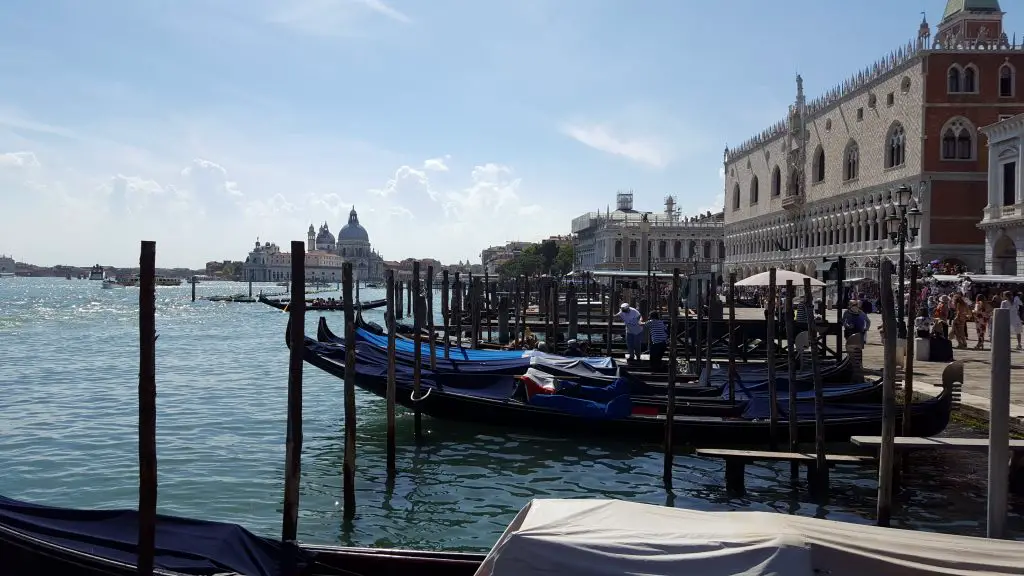 What month does Venice flood?
Flooding in Venice can happen at any time of year because of its unique location. However, the months of October through to January are often known as the peak time for flooding in the city. Although, it was just last year, in October, that 75% of Venice was underwater due to the worst flooding they had experienced in a decade.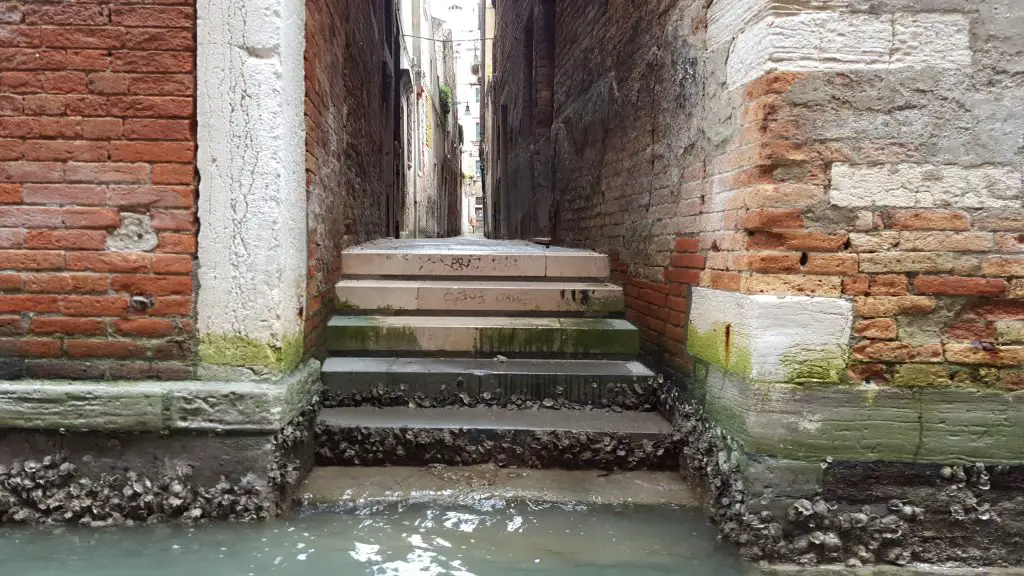 Is Venice a romantic place?
Venice is also known as the City of Love, and is widely regarded as one of the most romantic cities in Europe; if not the world. Everything about it screams romance – from the private gondola rides to the summer sunsets that can be seen from the city squares. It's the perfect place to visit with a loved one, or even go on your honeymoon.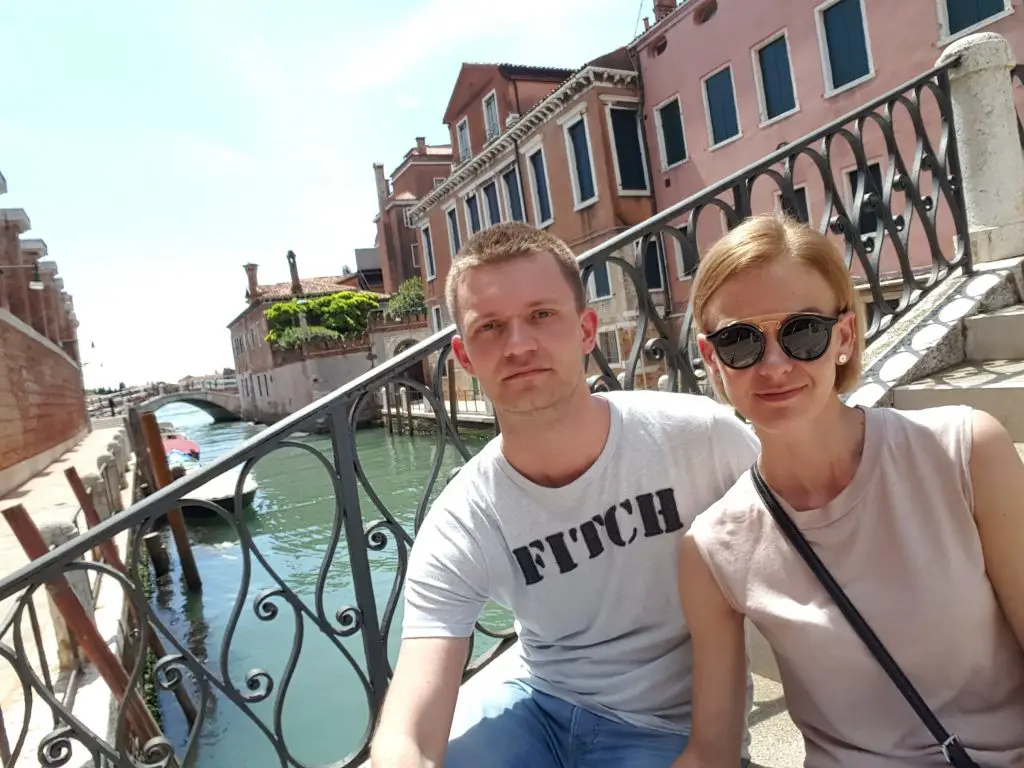 What is Venice known for?
There is so much that this city is known for. Its romantic atmosphere, the food, the people, and its stunning beauty.
It is most famous for its canals, all of which work together to connect a series of 118 islands within the shallow lagoon. There are 150 canals, and the fact that the city itself is actually floating is also quite remarkable.
Do you know any movies filmed in Italy? Venice was hosting many of them. If you are a big fan of James Bond movies, you will be delighted to see some of the best locations from one of the best movies – "From Russia With Love".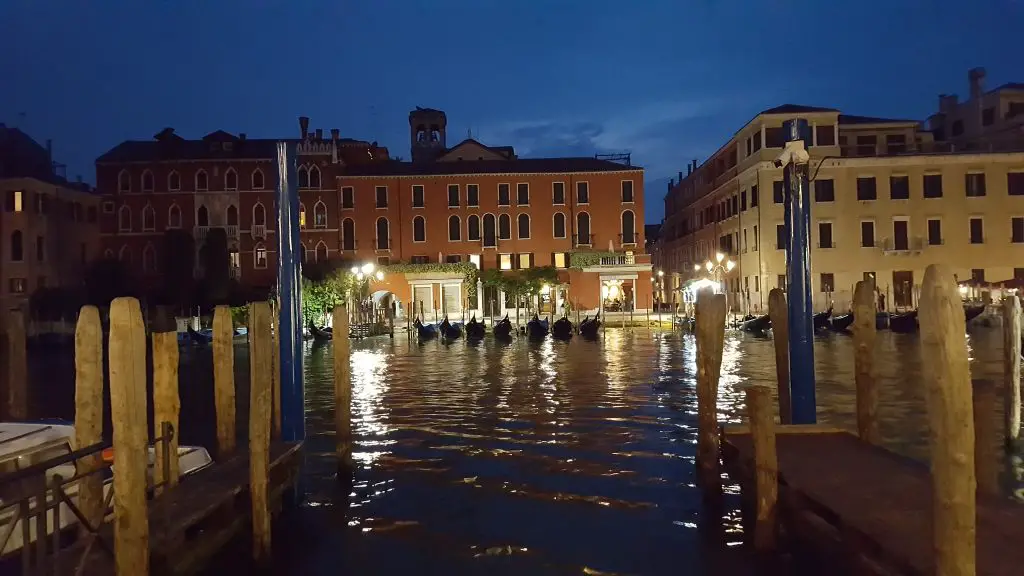 Explore the best places to visit in Venice Italy and the most romantic things to do in Venice:
TOP THINGS TO DO IN VENICE ITALY
1. St. Mark's Square
What to do in Venice? This is the most popular public square in Venice and is actually home to the Venice Carnival; as the stage is usually built here. While the carnival takes place throughout the city, this has become the central location and is also host to numerous other events throughout the year. There are many plazas and squares in Venice, but this is by far the most popular. This square is one of the most popular attractions in Venice!
It's also near some of the city's museums, as well as the Basilica di San Marco – which is certainly worth a visit if you enjoy the Gothic architecture of the city. Constructed in AD 800, it remains a beautiful reminder of classical architecture.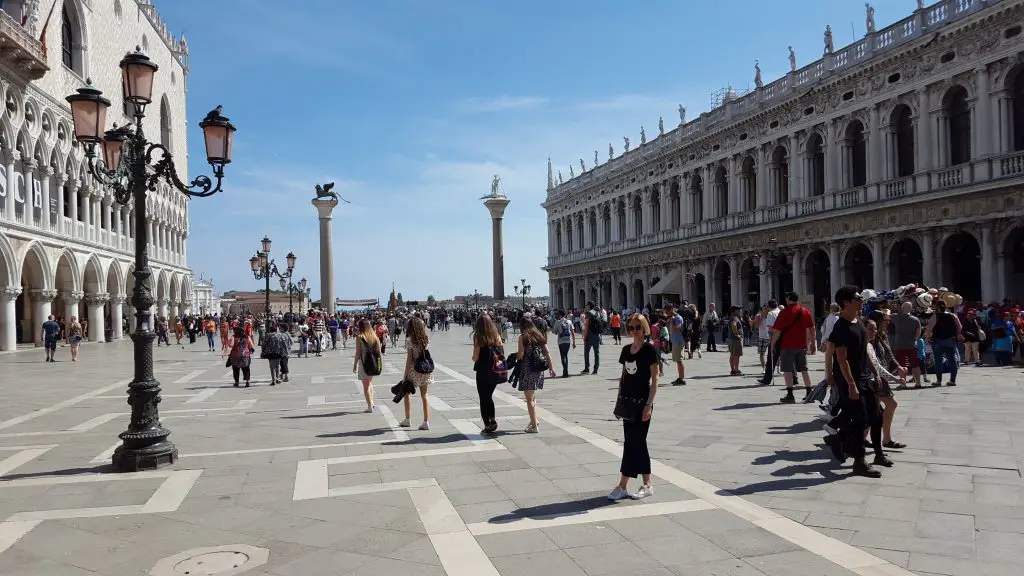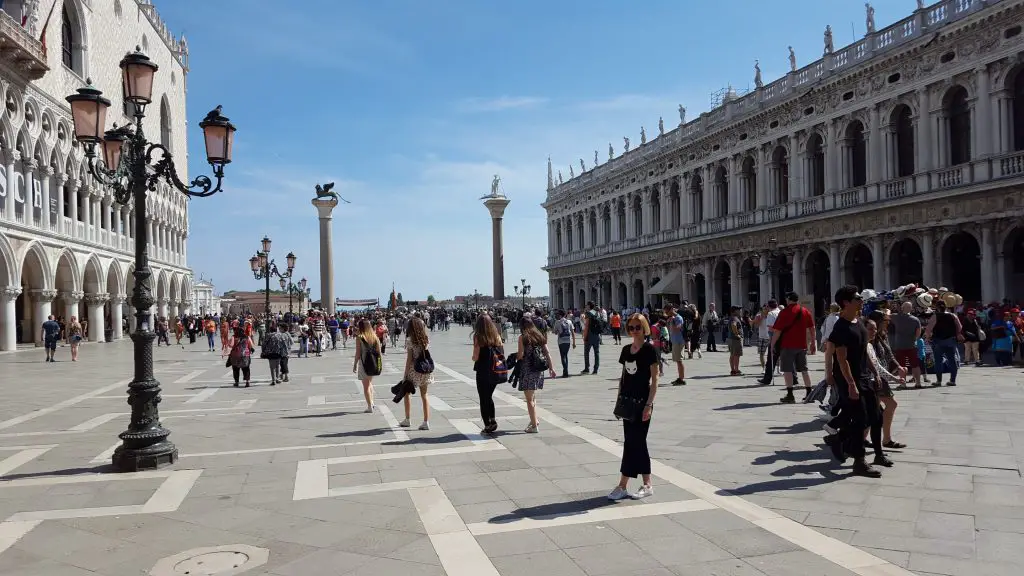 2. Boat Trip to Murano
Best things to do in Venice Italy? For a stunning day trip from Venice, Murano is a beautiful cluster of eight small islands, all connected by bridges. These islands have a fascinating history. In 1291, Venice ordered all of the glassmakers to move to Murano due to the fire risk that they posed to the city. Now Murano is famous for being the centre of glassmaking excellence.
There are lots of waterbuses and boat trips available to take you from the city to the heart of Murano. A must do in Venice!
3. Ponte dell'Accademia
Top things to see in Venice? There are only four bridges that span the Grand Canal in Venice, and this is one of them. It has an amazing atmosphere and is one of the most popular bridges for tourists and general pedestrians to cross. It's no wonder when you take a look at the gorgeous design, and even though it is considered a modern bridge, it suits the city perfectly.
You might find a few suspect tradesmen selling handbags on this bridge, and it is important that you don't buy them because you can be subject to massive fines as a result of purchasing their illegal goods. It's quite close to a ferry stop, and there is only a short walk to the bridge that connects Venice to the mainland if you fancy more of an adventure. Do you agree that this bridge is one of the best places to visit in Venice Italy?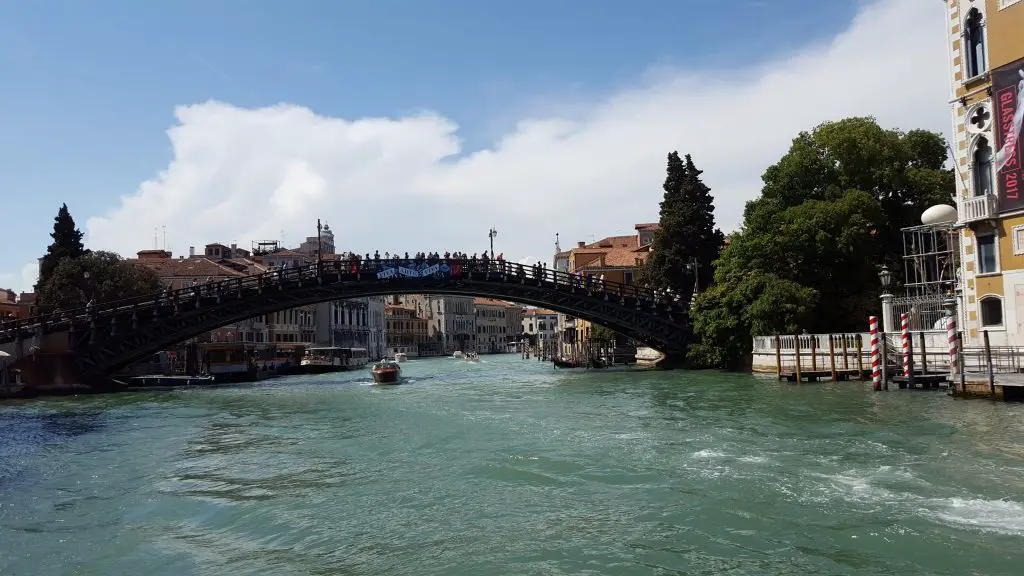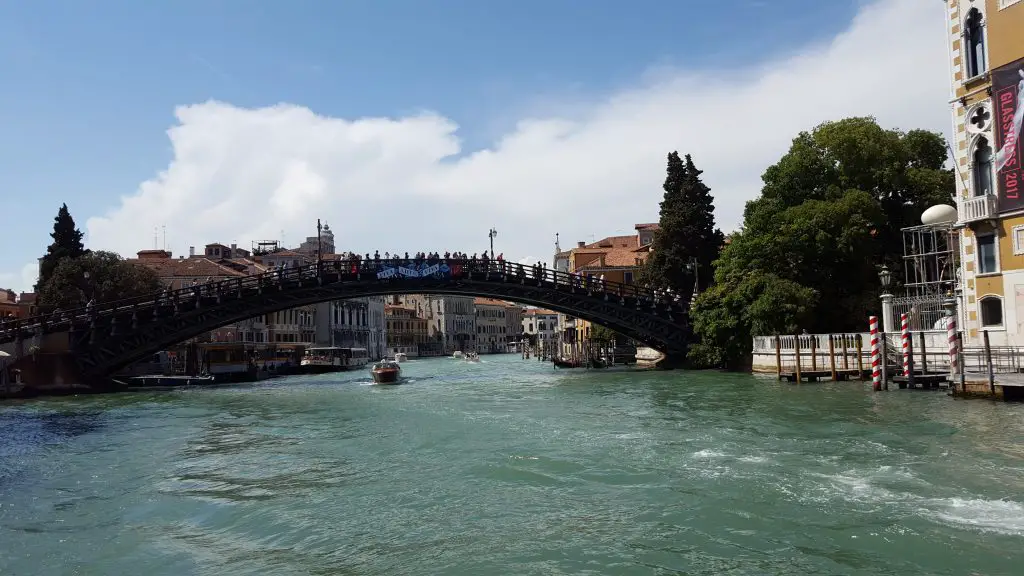 4. Buy Venetian mask
What are the unique things to do in Venice? The Venetian Mask is iconic, with a stylish design that has a lot of flair. When you visit Venice, you will find that masses of stores sell these. Some of them are quite cheaply made and obviously designed for tourists, but if you venture through the city and find some of the quieter shops – the hidden gems – you will discover some truly glorious masks that are unlike anything you have seen before. yes, buying a Venetian mask is one of the top things to do in Venice – a MUST-do! 🙂
If you visit Venice during the carnival season, you will be able to find an even wider selection of gorgeous masks that have been handcrafted by artisans throughout the city. The carnival is famous for the masks that people wear, and their elaborate designs are famed across the globe. So, picking one up would be an excellent memento as well as an excuse to join in with the fun.
5. Create Carnival Mask (Workshop)
Cool things to do in Venice? Any visitor to Venice is captivated by the intricate masks on offer. Now, guests have a chance to create their own elaborate and artistic masks in a Carnival Mask Workshop. Venice holds a long history of using beautiful and distinctive masks, used to protect the identities of individuals during parties or decadent and promiscuous events.
Then, the masks re-emerged during the Venice Carnival and is now a critical arts and craft aspect of the carnival. Learn how to design and create your own beautiful carnival mask during a workshop in Venice.
6. Campanile di San Marco
One of Venice Italy top things to do! This is the bell tower in Saint Mark's Basilica, and it is one of the most iconic and recognisable landmarks in the entire city. In fact, when you think of Venice, you probably see this tower and the canals first. It stands alone and at nearly 100m tall. It actually collapsed in 1902 and had to be rebuilt, so while it is not entirely original in terms of materials, the appearance remains the same. One of the best things to do in Venice – the view from the tower is stunning!
The tower is constantly maintained to prevent another collapse, and each of the bells was restored; you can learn the special purpose of each when you visit. You can take a tour of the bell tower and the surrounding area, which is quite pleasant and doesn't tend to take more than two hours. It is possible to stay longer though if you want to soak up a little more history. This really is one of the top things to see in Venice Italy!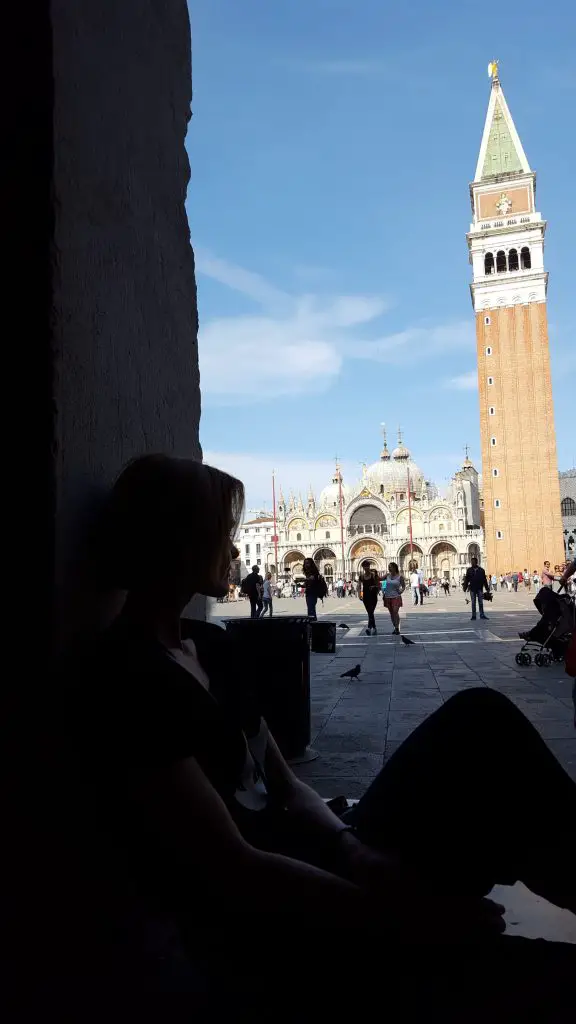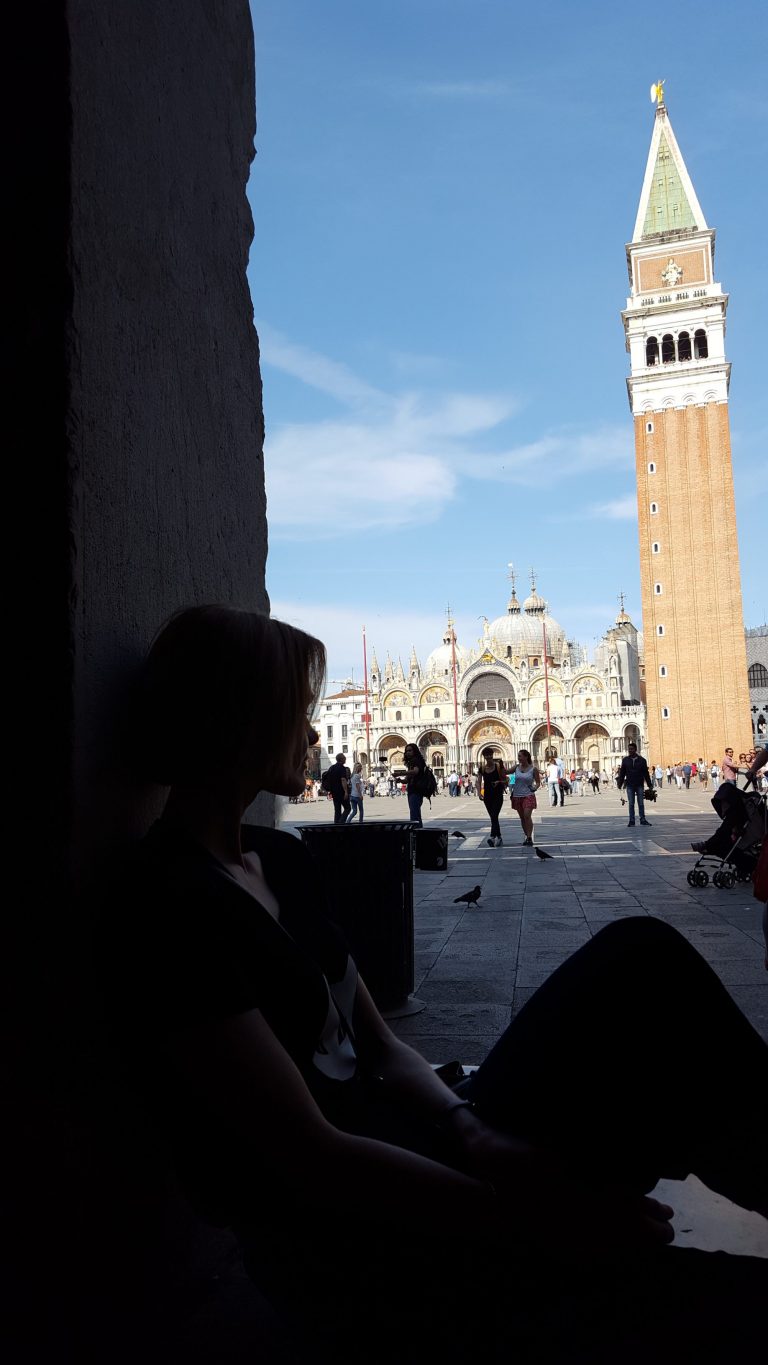 7. Rialto Bridge
What to do in Venice Italy? Dating back to the late 1500s, this bridge isn't just exceptionally old; it is also absolutely gorgeous – one of the most famous bridges in Europe! The architecture is unlike anything you see today in terms of bridge construction, and it has been repaired and rebuilt several times over the centuries. It is seen as the greatest architectural achievement of the Renaissance period, and for good reason. Just stepping on this bridge is exhilarating, and it is one of the four bridges that cross the Grand Canal, so you know it's going to be beautiful.
The hooded arch is ideal for keeping out of the rain, and it remains one of the most popular bridges among tourists and one of Venice top attractions!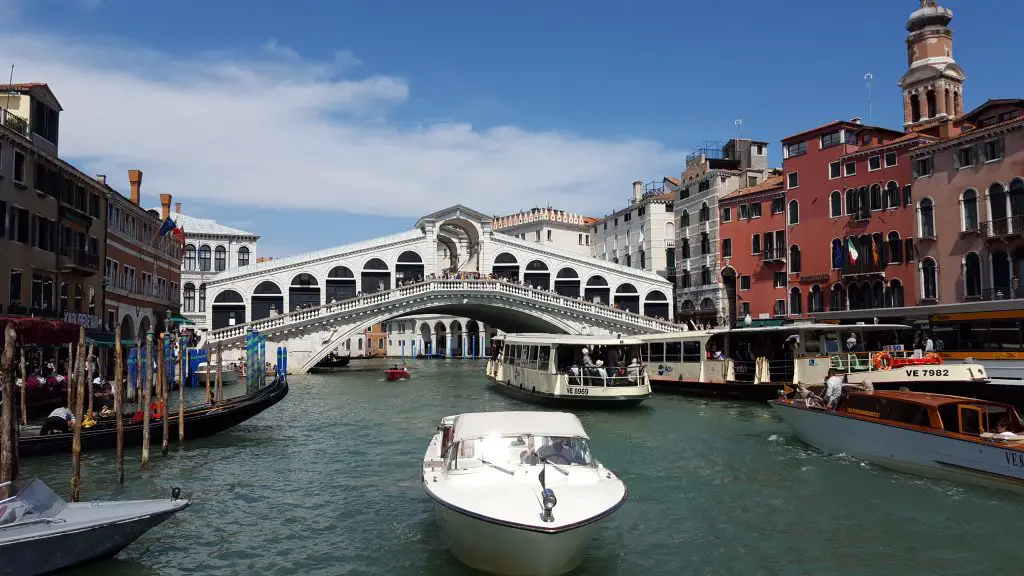 8. La Fenice Opera House
Things to do in Venice at night? Considered a must-visit during a trip to Venice, La Fenice Opera House, also known as Teatro La Fenice, is one of the world's most famous venues for opera. It was here that some of the most famous composers, including Verdi, Rossini, Bellini and Donizetti performed.
There has been an opera house here is 1774, however, due to fires, the theatre has been rebuilt several times. Now, you can see the theatre representing 19th-century style with breath-taking style and exquisite craftsmanship.
9. Get Lost in Venice
What to do in Venice Italy? Get lost in Venice! 🙂
It's part of the experience when you visit this iconic city. It's easy to do because there are so many turns, and aside from the romanticism that comes with allowing yourself to get lost, you never know what you might find.
A hidden restaurant that the tourists don't frequent, a little shop that sells some of the most amazing and unique trinkets you've ever seen.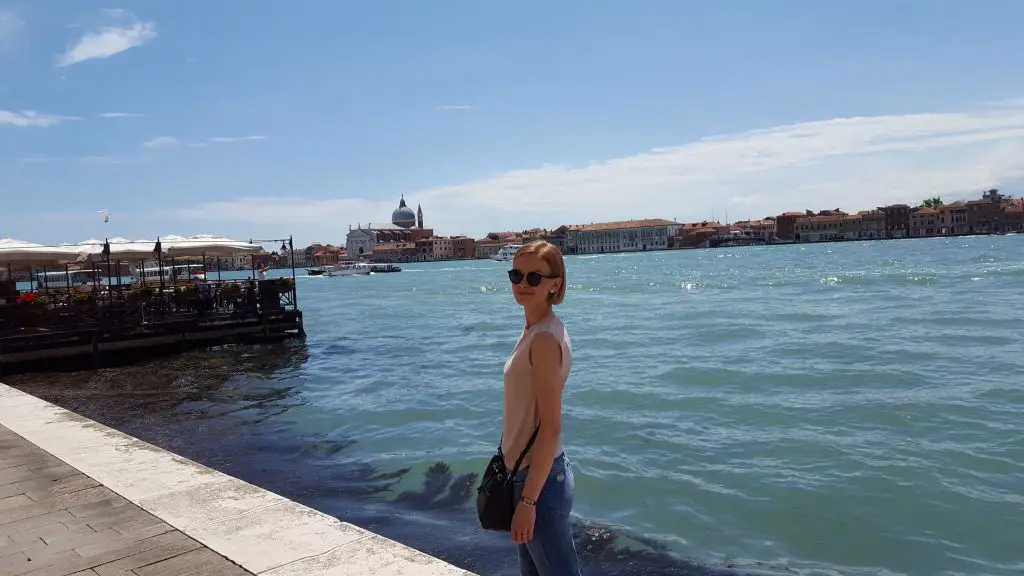 10. Gondola ride
A must have on your Venice things to do list!
Is Venice romantic? Romance and a classic experience that you cannot miss out on; the perfect combination. Whether alone or with someone you love, don't pass up the chance for a ride on the gondolas. Your payment includes a singing gondolier as you sail through the canals and really take in the city.
While the daytime rides are beautiful, the evening ones are something else entirely. It offers you a chance to relax, breathe in the air around you, and really immerse yourself in the experience. Where else can you get a ride like this one?! 🙂
11. Doges' Palace
Looking for the the best things to see in Venice Italy? Built in Venetian Gothic style, this palace is one of the most famous landmarks in Northern Italy. It was the home of the Doge of Venice before being transformed into a museum in 1923. Now, you can take a tour through the life and times of the Doge; exploring his world and admiring the architecture both inside and outside.
The inner courtyard is probably one of the most spectacular features that this building offers, as there is a large flight of stairs leading to the Doge's private quarters. Flanking these steps are massive statues of the Roman gods Mars and Neptune; fitting considering the location. There are also quite a few events at the palace throughout the year that everyone can enjoy.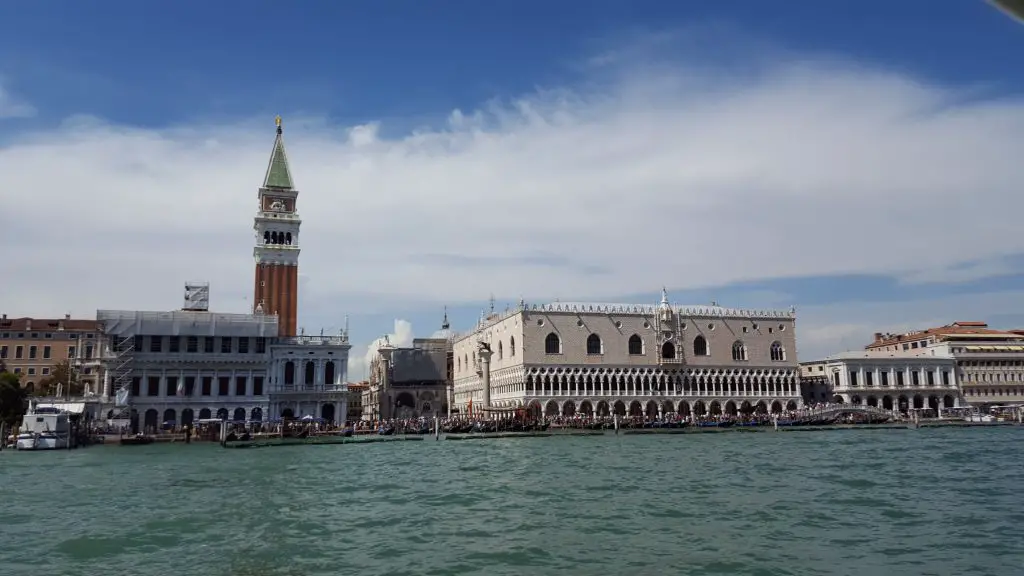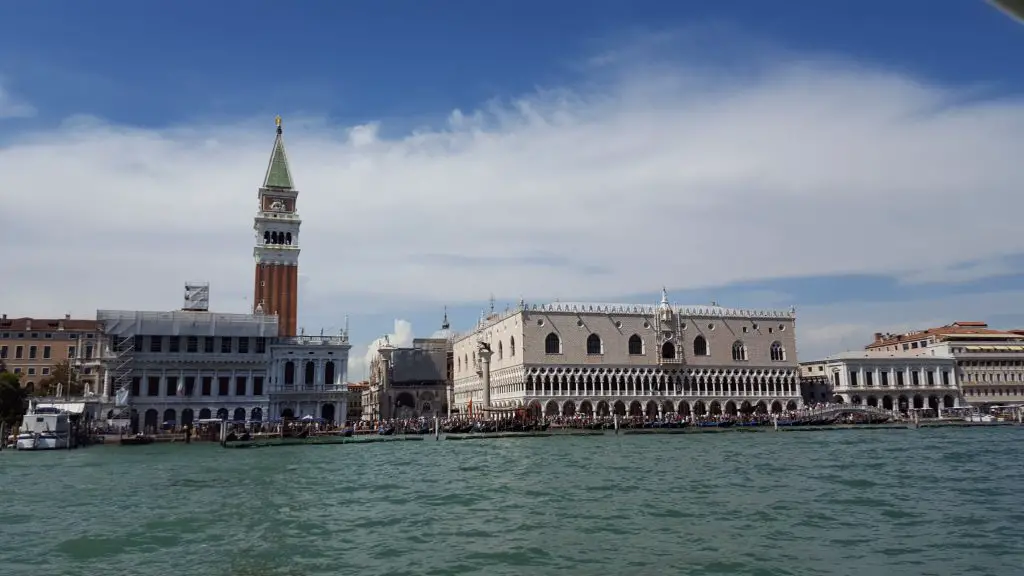 12. Leonardo Da Vinci Museum
What to see in Venice Italy? In the heart of Venice, you can find this fascinating museum that houses an incredible collection of Leonardo Da Vinci's most weird and wonderful inventions. The interactive museum is enjoyable for guests of all ages, especially those who are curious about innovations.
One of the highlights of the museum is a chance to use a 3D viewer to experience Leonardo's flying machine. You can also discover some of his most famous sketches and try to crack his mind-boggling codes. This really is one of the must do things in Venice Italy!
13. Saint Mark's Basilica
Looking for 10 best things to do in Venice Italy? This cathedral is absolutely breath-taking and incredible; there is nothing quite like it. It was opened in 1094, making it one of the oldest cathedrals in the world. The architecture is sublime, with both the interior and exterior featuring Gothic and Byzantine architecture that we just don't see as frequently anymore.
It is free to enter, but there are areas that you will need to pay to access, and all the funds go towards maintaining this beautiful building. The guided tour takes just under an hour, but you can stay as long as you like to really soak in the art and architecture. It's one of the most famous churches in the region, and it is a building that must be experienced in person.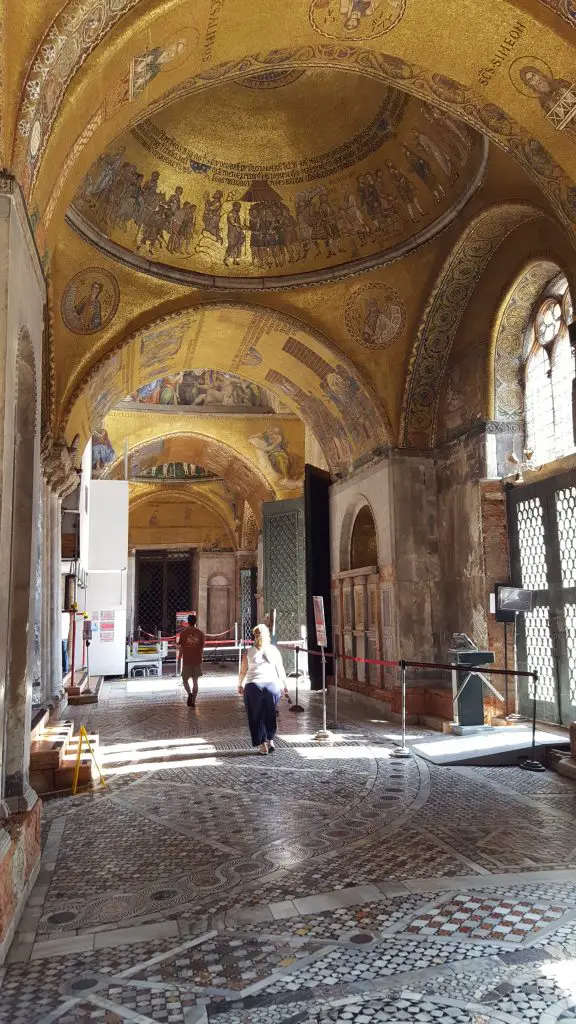 14. Vaporetto
Best things in Venice? Jump on the vaporetto! This is a waterbus service in Venice, and one of the most popular forms of transportation. Since there are no cars or roads, people use the waterways to get from one point to the other quickly. You can use it to travel throughout Venice, but it will also take you to the nearby islands if you fancy visiting those as well.
Additionally, it is one of the best ways to get into the city on arrival, as well as the best way to leave at the end of your stay. There are 19 scheduled lines, and the fees are very reasonable; about the same as any other standard form of public transportation.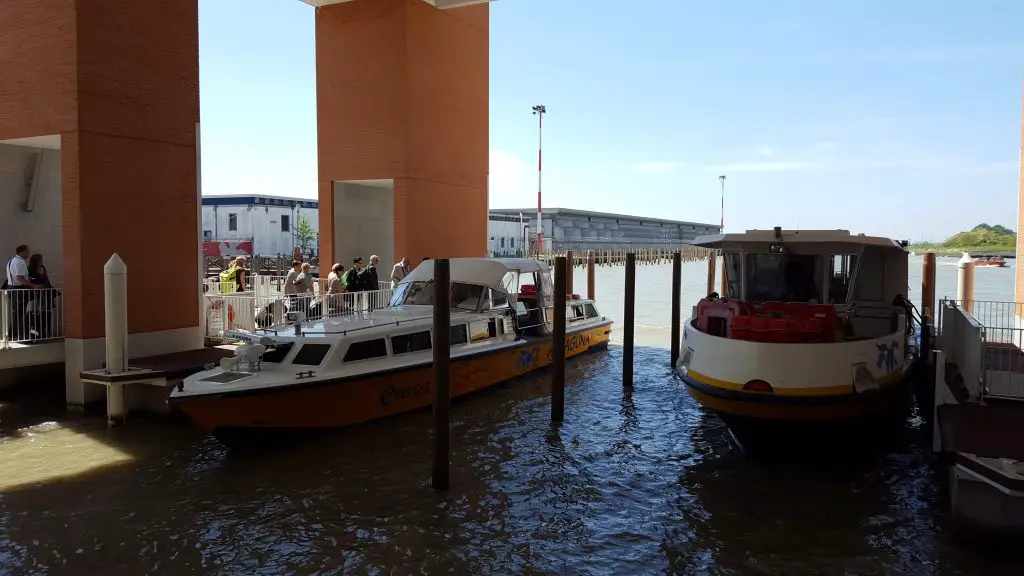 15. Grand Canal
One of the top Venice Italy attractions! This is one of the main water traffic canals in Venice, and it links up with a huge number of smaller channels. It's massive, and lined by major buildings on each side; including churches, hotels, and stores. You can see some of the most famous palaces and buildings from this canal, all of which are in classic Gothic and Byzantine design, highlighting the most influential architectural period in the region.
It is bridged at four points, and its huge width means that each of these bridges is quite spectacular, and we have already looked at a few of them here. Sailing down here in a water taxi or waterbus is exceptional, and something you need to experience for yourself.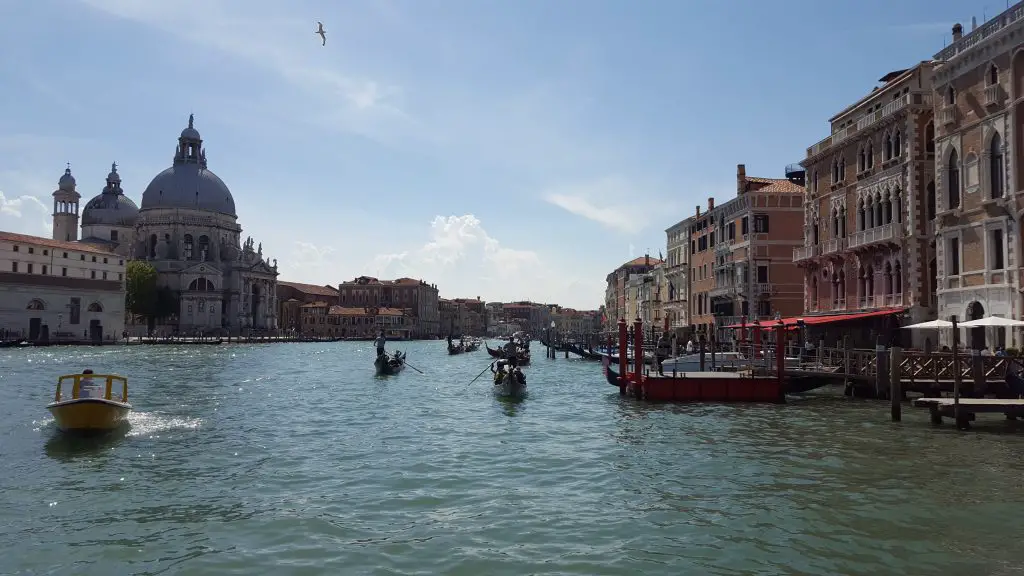 16. Venetian glass factory tour
Fun things to do in Venice? Discover the age-old tradition of glassblowing and be enchanted by these master crafters at work during a Venetian glass factory tour. A glass factory tour will give you access to a very traditional factory set up and take you through all of the stages of creating glass masterpieces through in-depth demonstrations.
During the tour, as well as the visit to the furnace, you'll also be able to tour the showroom and shop to pick up some gorgeous souvenirs that you'll treasure forever. Would you add this tour to your Venice Italy things to do list?
17. Basilica di Santa Maria della Salute
Looking for top things to see in Venice Italy? Opened in 1687, this Basilica features stunning Baroque architecture; adding something new to the diverse designs that can be found within Venice Italy. Despite the fact that they all have such different architectural work, all of the buildings in the city complement each other so perfectly.
It is also known simply as the Salute and is both a Roman Catholic church as well as a minor Basilica. The unique octagonal design makes it an exciting and different experience, and the tour doesn't take up too much of your day. It gives you a little space from the main bustle of Venice, and it is a beautiful structure.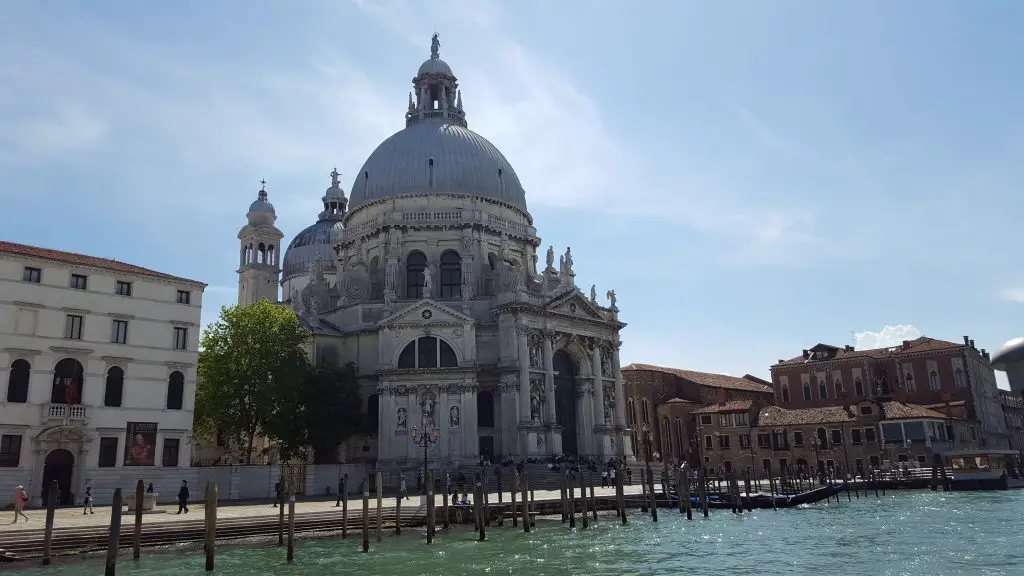 18. Bridge of Sighs
Things to see and do in Venice Italy? This arch bridge was constructed in 1600, and it is made from white limestone which gives it a truly gorgeous aesthetic. It connects the New Prison to the interrogation rooms within the Doge's Palace, and was actually the bridge prisoners have walked along before they were imprisoned; giving them one last view of the city.
It cannot be visited on foot a lot of the time because it is still a prison facility, but you can take a boat underneath and witness its beauty. Many say it is the most beautiful bridge in Venice, and it's easy to see why – one of the must do things in Venice!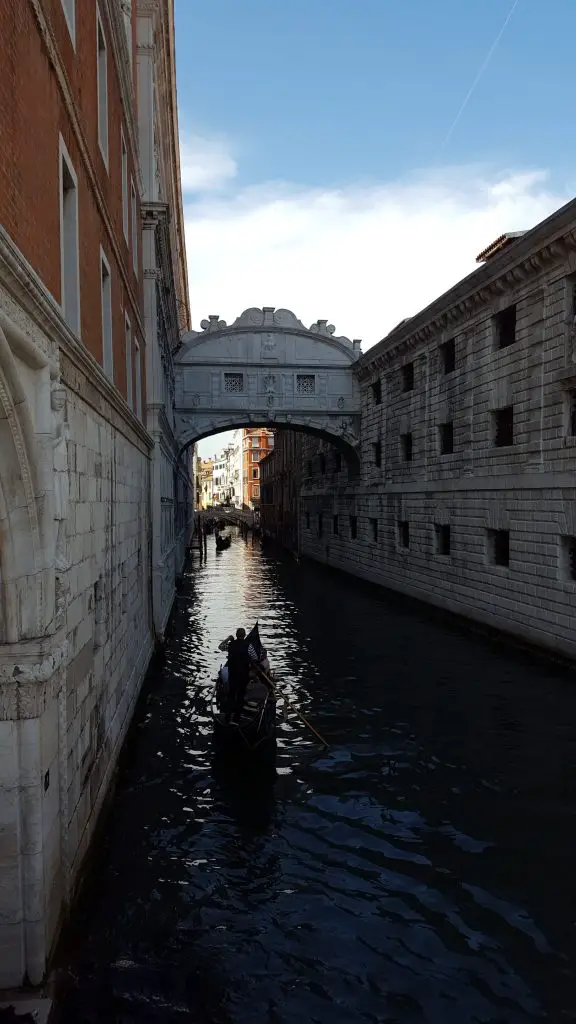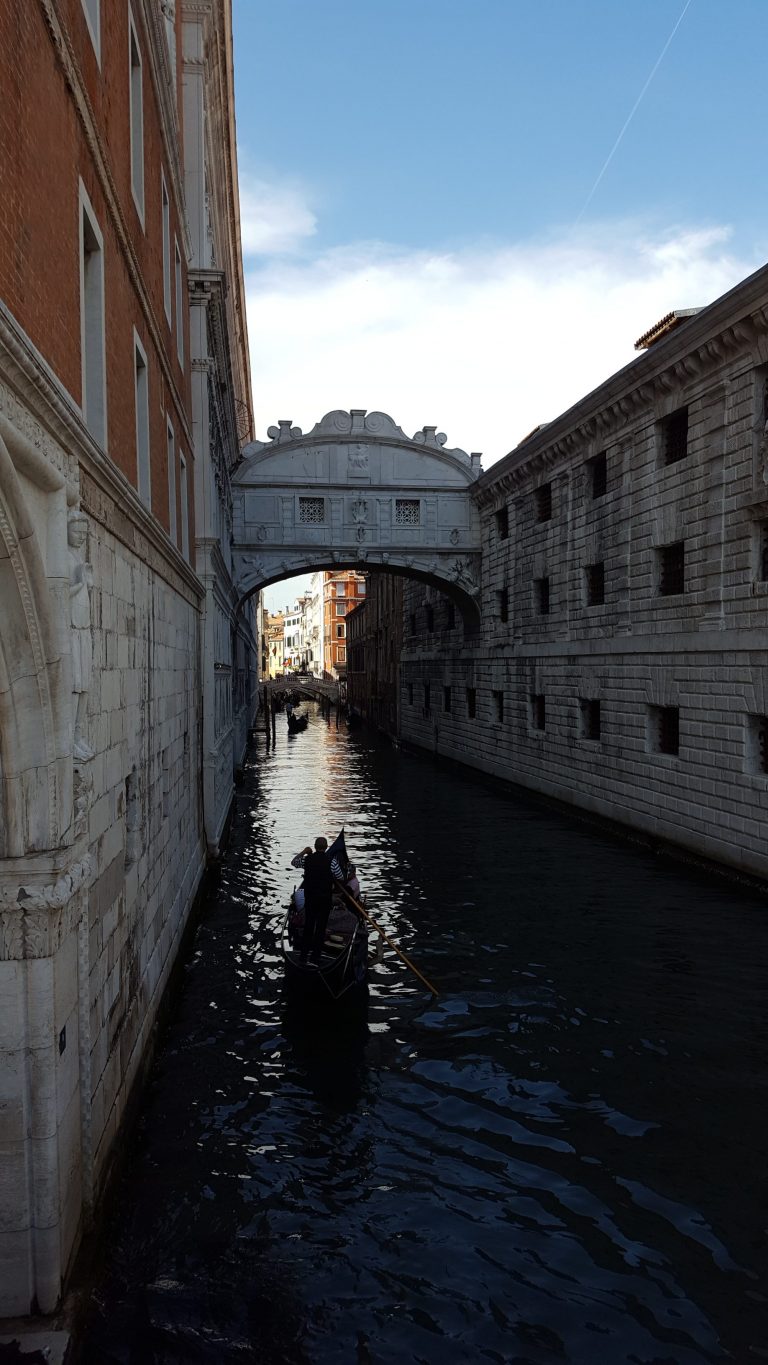 19. Prosecco Wine Tasting Tour
Things to do in Venice for couples? There are alos many great things to do near Venice Italy. The Veneto region of Italy is famous for its breath-taking beauty but also for the production of Prosecco. During a visit to Venice, it is well worth travelling to the vineyards of Veneto to discover more about (and sample) the most famous Italian wine.
A Prosecco Wine Tasting Tour will teach you more about how the sparkling wine is produced, show you the stunning vineyards that swathe the land and, of course, with plenty of opportunities to sample this delicious aperitif!
20. Punta della Dogana
This really is one of the top things to see and do in Venice. Opened ten years ago, the Punta della Dogana is an art museum that is located in one of Venice's old customs buildings, and it is situated right on the water's edge for a really stunning view as well as a recognisable location. The triangular shape makes it quite a unique building, as it is constructed according to the shape of the land on the water.
The exhibits are wonderful, and while it doesn't usually take more than an hour to two to get through it all; you'll find yourself captivated for much longer. Admission is free, but specific exhibits do have a small charge for entry. Anyway, if art is not your thing, just admiring this amazing building is something you should do! 🙂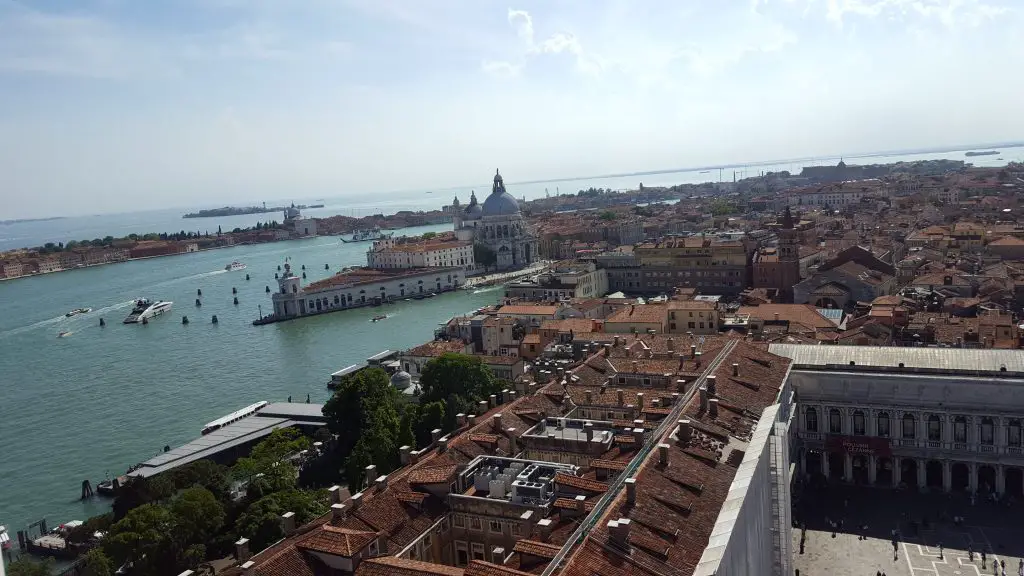 21. Ponte degli Scalzi
Must see things in Venice? One of the four bridges to span the Grand Canal, this one was opened in 1934, and it connects Venice to the closest train station. It replaced an Austrian iron bridge and faced many delays when being constructed due to its modern style when compared to the other three structures on the canal. After much argument and controversy, the bridge was finally opened for public use in 2008.
It is very close to the bus station and is very useful if you are searching for public transportation. The design may be modern, but it remains a beautiful bridge, and the minimalist design compared to the others is quite refreshing. This really is one of the best things to see in Venice Italy.
So, are you going to visit Venice in Italy?
You can use this free walking map of Venice for better planning your tip. It's also a great idea to hire a car after visiting Venice and explore northern Italy – hiking in Dolomites is one of the best things to do in Italy!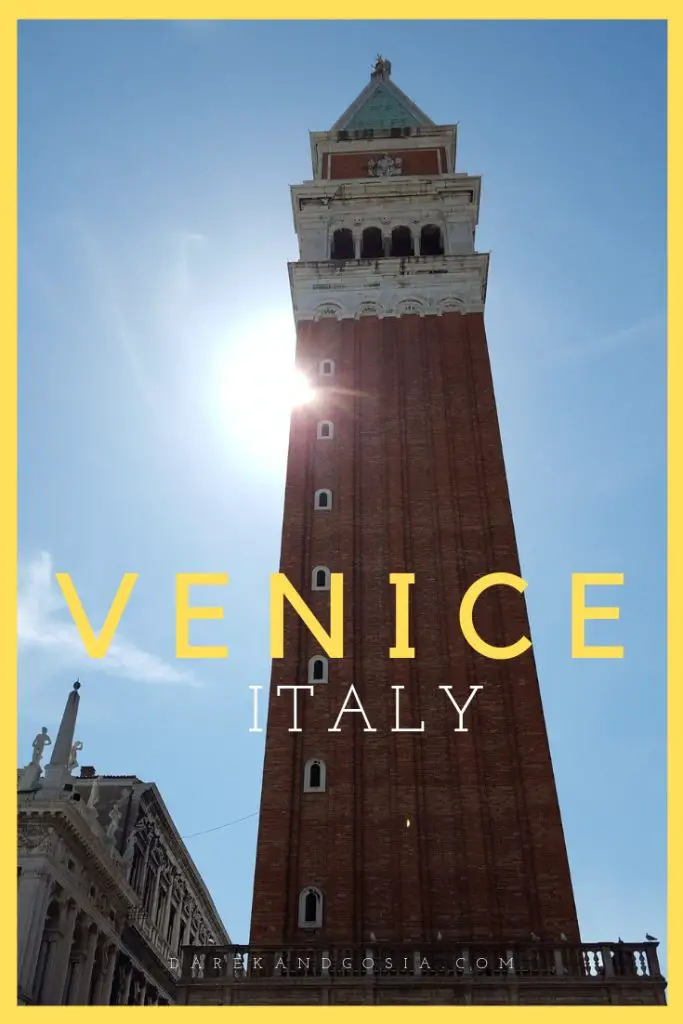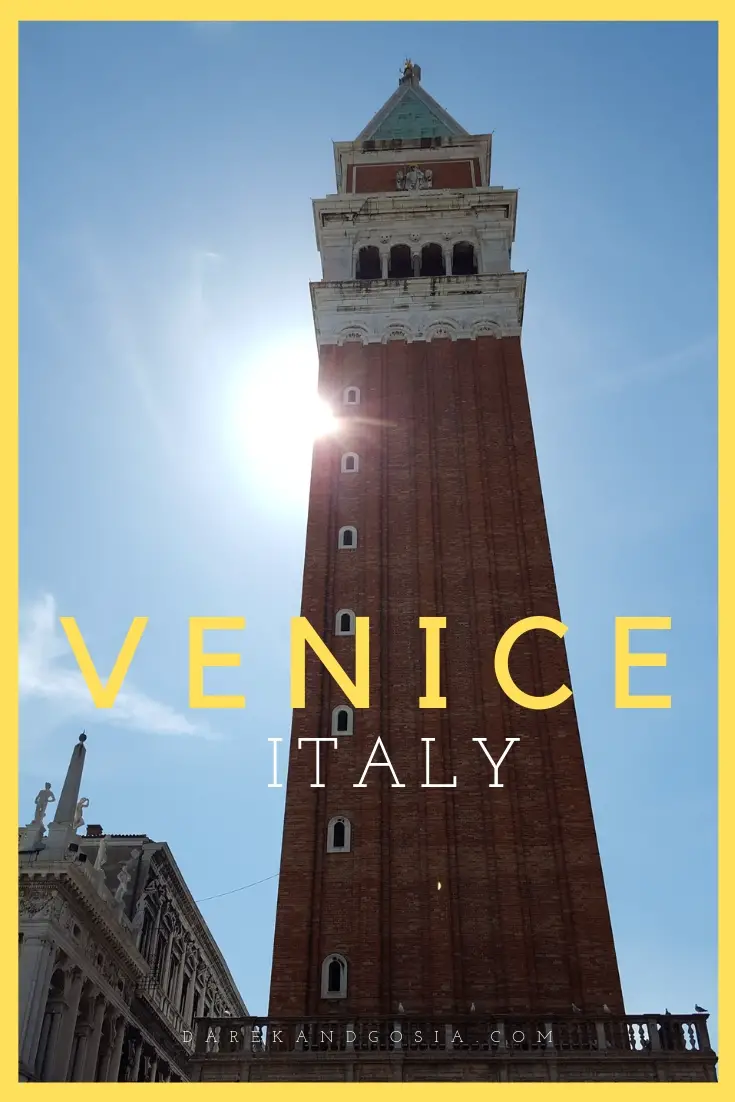 Articles you may like: