Covent Garden London is one of the most iconic parts of the capital city. From amazing markets to the best British pubs – learn all about unusual things to do in Covent Garden Market!
No trip to London is complete without a visit to the famous Covent Garden. Whether you are in London for a day, a week or are a local to the area; there is so much to see and do. Covent Garden offers everything from luxurious shopping to stunning architecture and is one of the most special places in the country.
What to do in Covent Garden area? In the summer, Covent Garden market is a busy hub of tourists exploring the quaint location and visiting nearby attractions. In the winter, you will find grand Christmas decorations, hot chocolates and twinkling shop-lined streets.
Covent Garden dates back as far as the 1500s and the rich history can be felt as you wander the streets. Planning a trip to Covent Garden can be overwhelming, with so much to see and do, you don't want to miss out on anything the area has to offer.
We have created our expert guide to Covent Garden, covering everything from how to get to the area and where to stay as well as the top 27 things to do and best sights to see.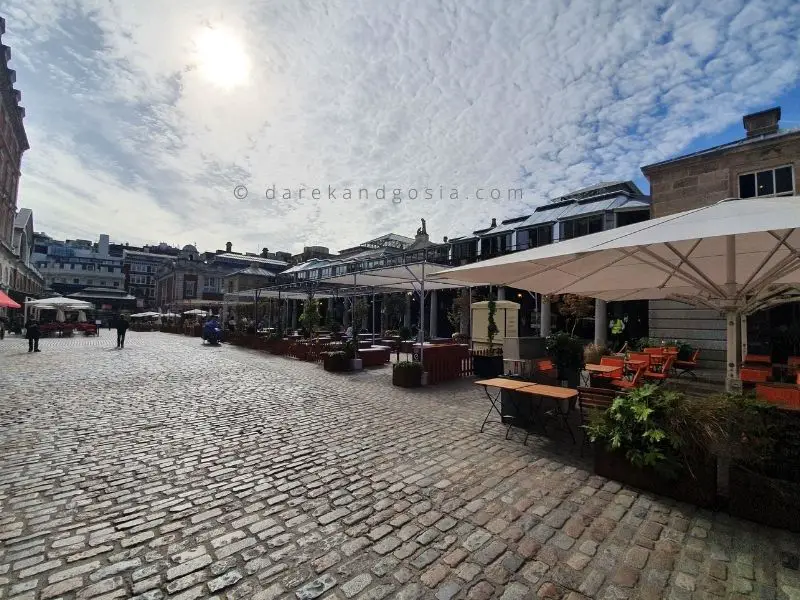 Where is Covent Garden?
Many visitors to London find the city a confusing labyrinth made up of countless districts and areas. Even locals find themselves a little lost in London sometimes, and finding your way around isn't always the easiest. If you are planning a trip to Covent Garden, then make sure you know where you are headed. Later in this guide, we cover how to get to Covent Garden, but first, let's explain exactly where it is.
Covent Garden takes pride of place in London's West End and sits next to the vibrant and trendy area of Soho. It has been the hub of London's action for thousands of years, and that is still the case today. Covent Garden can be found north of the River Thames on the west side of the City of London.
The central square is between St Martin's Lane and Drury Lane, and the area was once a popular fruit and vegetable market. The area of Covent Garden covers more than just this central square and includes Leicester Square Underground station, the Royal Opera House and the Lyceum Theatre. The River Thames is less than half a mile from Covent Garden, and famous sights like Big Ben, the London Eye and Westminster Abbey are all just a short walk away.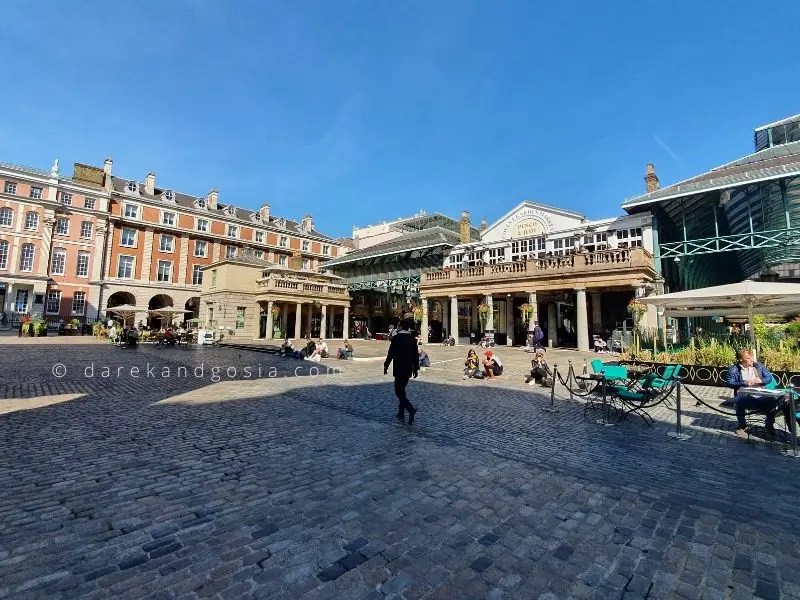 How to get to Covent Garden?
London is renowned for being easy to travel around, with many transportation options available, including the tube, buses and bikes. The capital is a very big place though and finding your way around as a tourist isn't always easy. The vibrant area of Covent Garden is very central, and there are many different ways to get there.
London underground
The most popular way of travelling around London is the comprehensive underground network, known as the tube. A first glance at the tube map can be confusing, but once you get to grips with it, it's very easy to navigate.
Covent Garden can be easily reached on the underground and has its own tube station. Covent Garden Underground Station is between Holborn and Leicester Square stations and is on the Piccadilly Line, which is the dark blue one. When you get off at Covent Garden Underground station, you will be in the heart of Covent Garden and have a very short walk to the central market.
On foot
Travelling on foot in London is a great way to truly experience everything the city has to offer. You can explore all the hidden nooks and crannies, and truly get to know each area. Covent Garden is in the centre of London and easily walkable from most main attractions and locations in the city. We recommend using a map app to find your way, as there are a lot of alcoves and side streets to discover on the way.
Bus
As well as an extensive underground network, London also has great bus transport. There are many bus routes available and travelling by bus means you can see some of the sights on your journey. The RV1 bus stops directly at Covent Garden, or the 9, 13, 15, 23, 139 and 153 all stop at both Aldwych and Trafalgar Square, which are a short walk away. You can also get the 24 which stops at Leicester Square, and Covent Garden is signposted from here.
Taxi
London is famed for its many black cabs, and you are never too far from a taxi when in the city. Hail one from the street and ask to be taken to Covent Garden Market. There are also plenty of taxi firms, such as Uber, which can be ordered from your app. A taxi isn't the cheapest way to travel to Covent Garden, but there is no risk of getting lost.
Bike
All across London, you will find bicycles for hire, known as Santander Cycles or 'Boris Bikes'. You can take one from anywhere in London and cycle to Covent Garden. There are bike racks on Southampton Street, Bow Street and Russell Street so you can return your bike once you reach your destination.
Car
Driving is probably the worst way of travelling around the City of London, especially in Covent Garden. The roads are busy, and the traffic isn't for the faint-hearted. Parking in the area is very limited; if you do need to drive to Covent Garden, there is some on-street parking on local roads.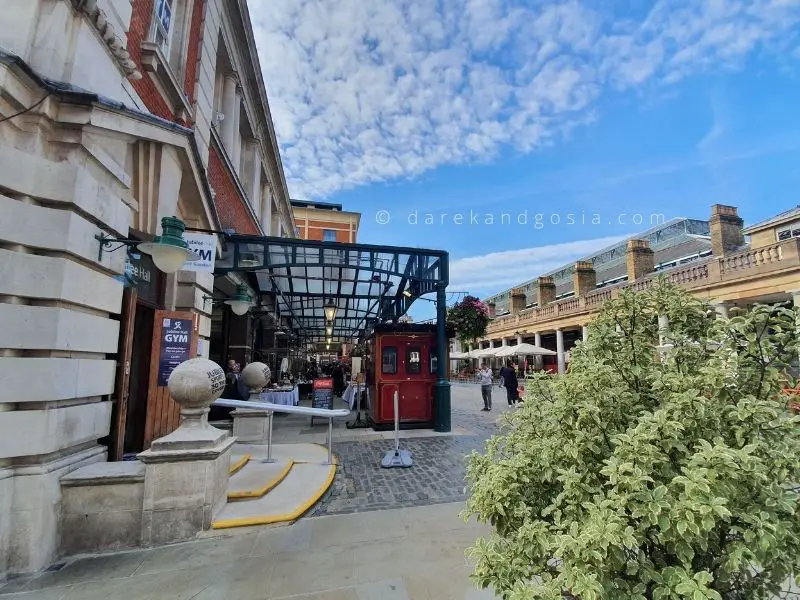 Where to stay in Covent Garden?
Best places to stay in Covent Garden? Covent Garden is packed full of unique and luxurious places to stay during a trip to London. Staying in the heart of Covent Garden is great if you want to be right in the middle of the action and noisy streets at night don't bother you. There is an abundance of hotels ranging from five stars to B&Bs, as well as apartment rentals in the area.
Central Covent Garden isn't the cheapest place to stay in London, and if you are on a budget, you can choose to stay towards Holborn or Tottenham Court Road. Here you will be within walking distance of Covent Garden but without the central location price tag.
Best hotels in Covent Garden London:
What is Covent Garden famous for?
Looking for famous things to do in Covent Garden London? Covent Garden features in pretty much every list of the best things to see and do in London, but why is it so famous? The area has been a much-loved part of the city since the 1600s when the famed Inigo Jones built luxurious homes in Covent Garden. It quickly became a very desirable place to live among the wealthy residents of London.
Inigo Jones also built the famous market square, which at the time was the first of its kind in the city. A fruit and vegetable market was created within the square, and soon taverns, theatres and even brothels started opening up around the area. During the 1800s the now many markets of Covent Garden were relocated to the area as it stands today, and it soon became the popular tourist location we know and love.
Standing tall in the centre of Covent Garden is the market piazza, which is full of local shops and restaurants, and almost always packed with tourists. This market square is one of the most famous parts of Covent Garden, and what most people think of when they think of the area.
The district is also famed for its many street performers. Throughout the year, different street performers take to the cobbles of Covent Garden to entertain the crowds. These entertainers have become synonymous with the area, and there are often vast crowds watching the free performances.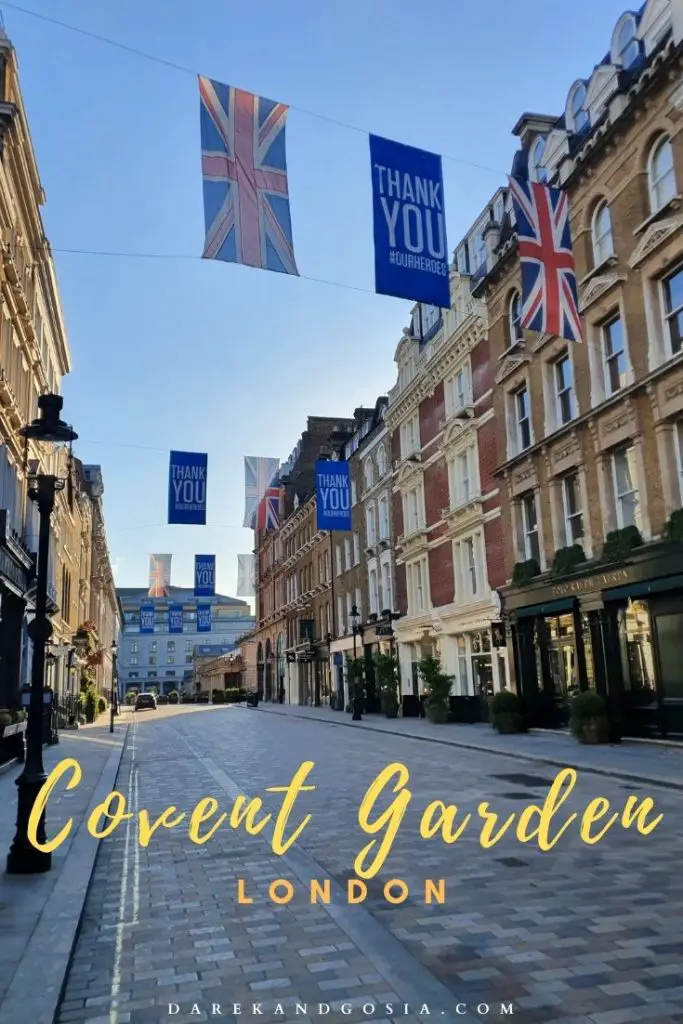 Top things to do in Covent Garden London
From the best places to go in Covent Garden to interesting things to do near Covent Garden – there is much to do in this great neighbourhood in London!
If you are wondering how to spend your time in Covent Garden, then you are going to be spoilt for choice. There is so much to see and do around the area, no matter where your interests lie. Whether you want to shop 'til you drop or explore the quaint, cobbled side streets, Covent Garden has it all.
One of our favourite things about Covent Garden is that there is a distinct lack of big chain restaurants and tacky souvenir shops that you find across the rest of London. Everything in Covent Garden is authentic and unique, and no matter what you decide to do, you will not be disappointed.
What's on your Covent Garden map? Our top things to do on a visit to Covent Garden are:
1. Palace Theatre
Things to do in London Covent Garden? Best Covent Garden theatre! Probably number one in Covent Garden for all Harry Potter fans. Without a doubt, the building itself looks very grand and stunning and it can't be missed when visiting this part of London. This red-brick theatre is located at Shaftesbury Ave, only 4 min walk from Chinatown.
If you are planning to stay longer in London and would like to be close to the Palace Theatre in Covent Garden there is a huge selection of great hotels nearby. The luxury Thistle Trafalgar Square hotel is just 0.4 miles from the theatre and the W London Leicester Square hotel is even closer – just 0.2 miles away.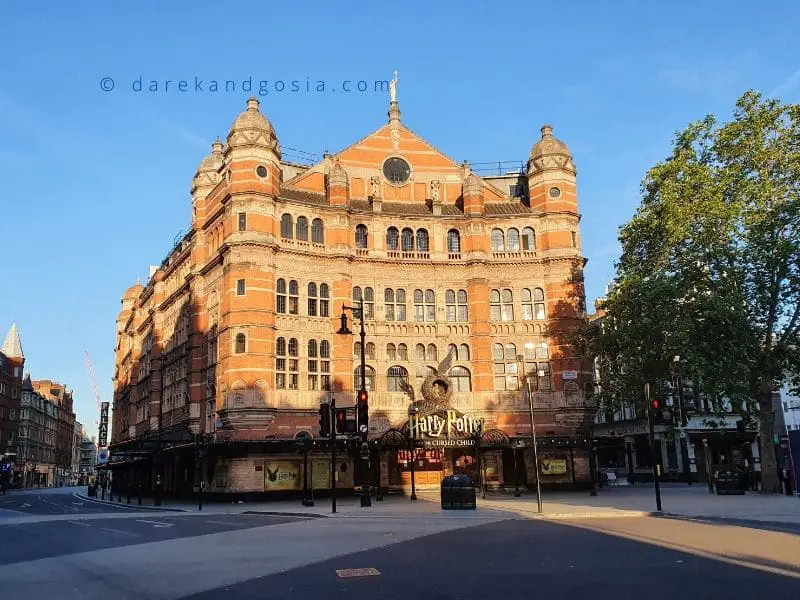 2. Seven Dials
Whats on Covent Garden? Seven Dials is a small village within Covent Garden, which is made up of seven bustling streets. These quaint roads are packed full of independent boutiques, vintage shops and luxurious salons.
Not only that, but you can find some delicious cuisines around Seven Dials, as the restaurants offer a diverse and constantly changing food offering. The area has an old London vibe, and all the streets intersect at the same point, creating a cute village style.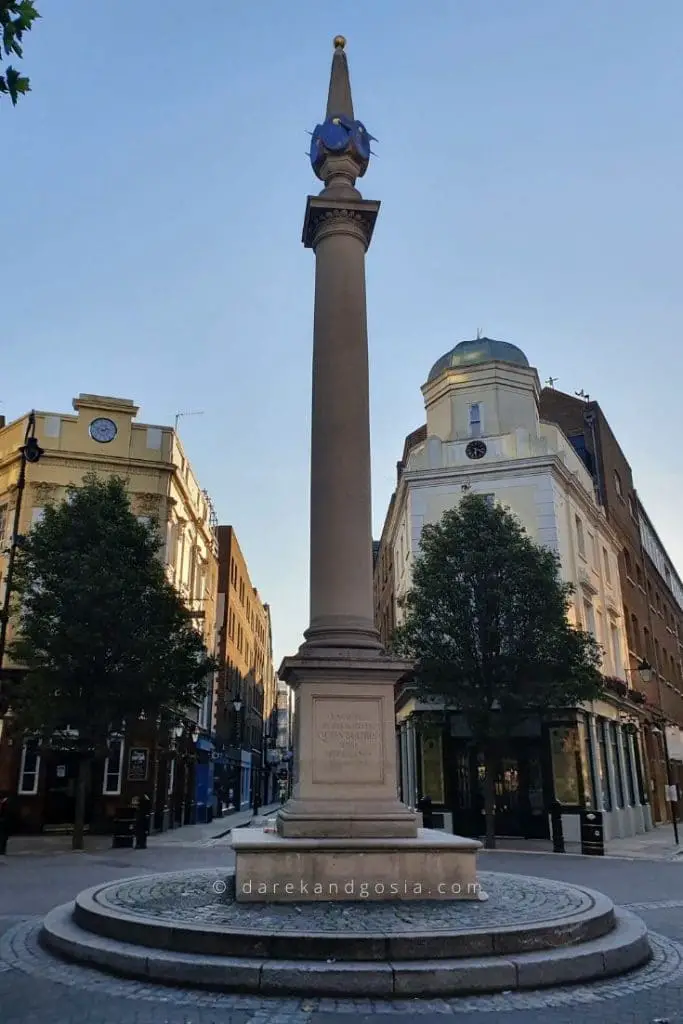 3. Covent Garden Hotel
Where to stay close to Covent Garden? The location of the Covent Garden Hotel is just perfect. If you want to be in the centre of all the action happening in the West End – this is the place to stay in!
Dating back to the 1890s the building used to operate as a French hospital. Nowadays is a grand hotel with 58 amazing rooms. Prices aren't cheap but with Neal's Yard, some of the best theatres and Coven Garden market on its doorstep, you know what you pay for!
With an exceptional rating on Booking.com (9.5), there isn't a better option for staying in Covent Garden!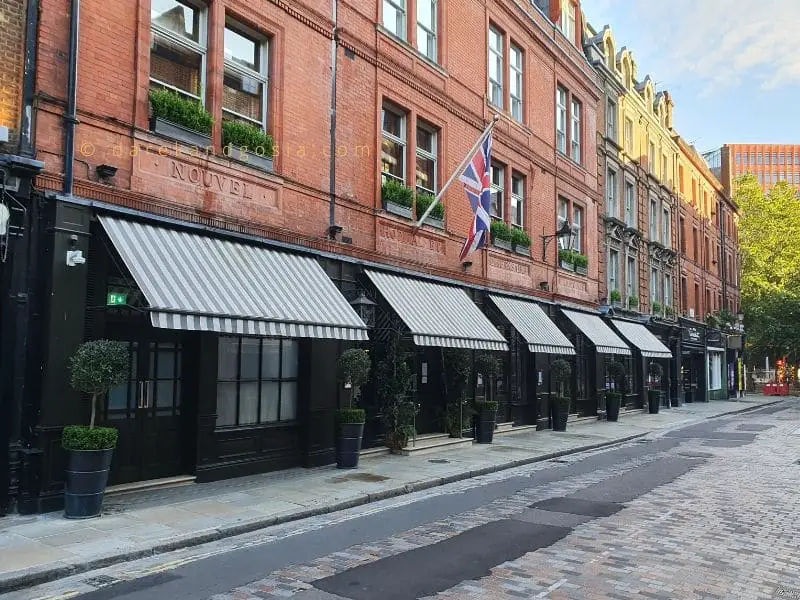 4. Neal's Yard
What is there in the centre of Covent Garden? One of the top Covent Garden things to do! Within Seven Dials is one of the prettiest streets in London, known as Neal's Yard. It is a tiny side street that is easy to miss, so be sure to go out of your way to find it. The colourful courtyard is the things Instagram dreams are made of, and you will feel like you've just stepped out of a movie.
Within Neal's Yard, there is a range of local businesses, and every single one is committed to ethical and sustainable practices. Before the street became the colourful, buzzing hidden gem it is today; it was a waste area filled with bins and rats. Entrepreneur Nicholas Saunders saved the space and created Neal's Yard we know and love today, with the beginning of a humble wholefood store.
If you are planning to visit Covent Garden market London you need to see Neal's Yard – one of Covent Garden activities!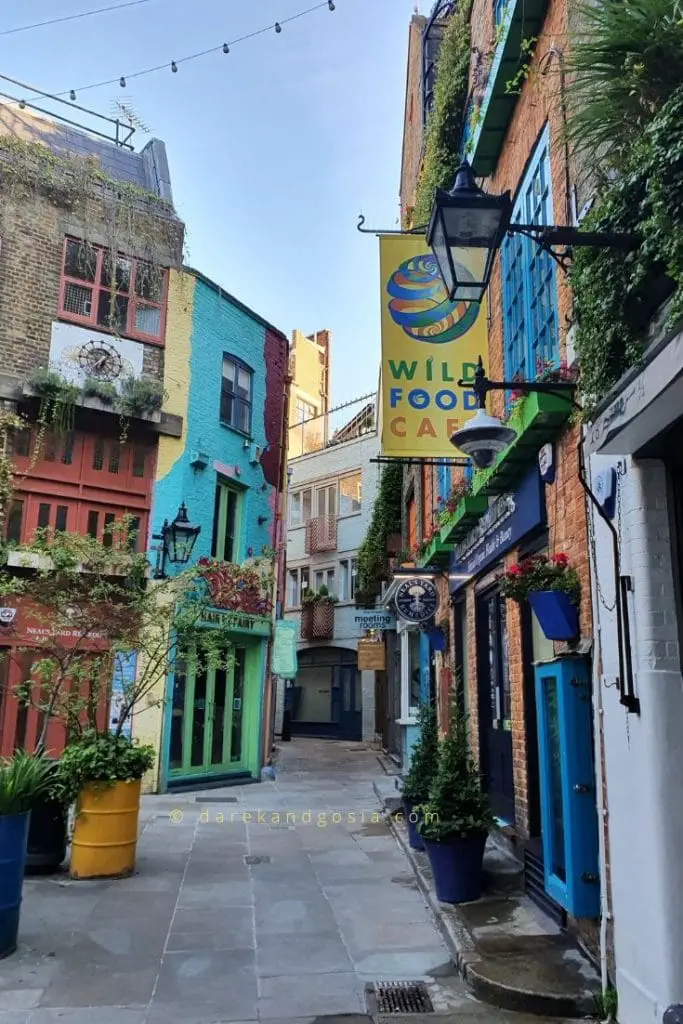 5. Seven Dials Market
What to see in Covent Garden? The Seven Dials Market in Covent Garden is the largest indoor venture run by street food connoisseur Kerb. Over 20 food & drink vendors are showcasing their wares at this central London market.
From Pick & Cheese to Monty's Deli there is a little of everything to make sure everybody visiting Covent Garden is full ?
The market is located in Thomas Neal Warehouse – a huge space, which used to be a storage for cucumbers and bananas back in the 19th century – there couldn't be a better place for this food market in Covent Garden!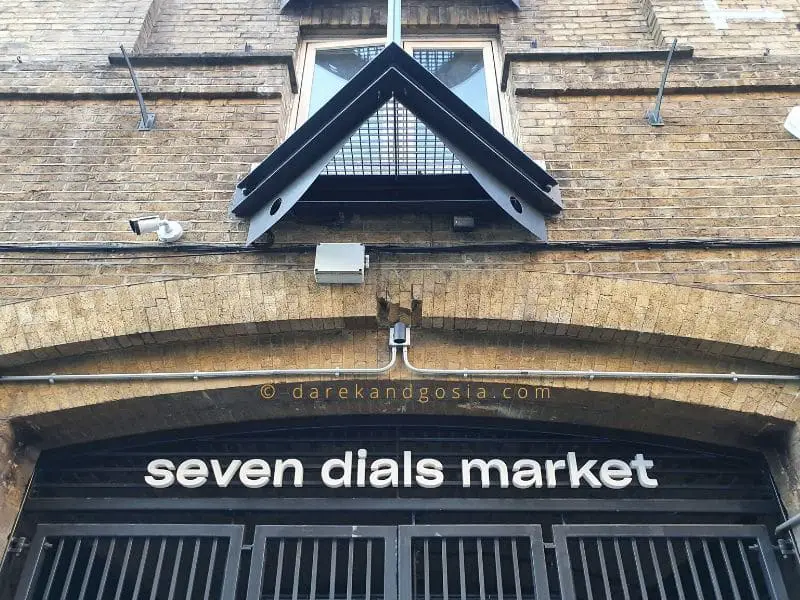 6. The Crown
Things to do in Covent Garden at night? There are many good pubs in Covent Garden and the Crown is definitely on that list! This traditional British pub, established in 1833, is one of the busiest pubs in Covent Garden. Located on a bustling corner, just opposite Seven Dials sundial pillar, is a perfect place to have an after-work pint.
Going to see a musical in Covent Garden? Have a pre-theatre drink at the Crown to relax in a truly authentic English pub.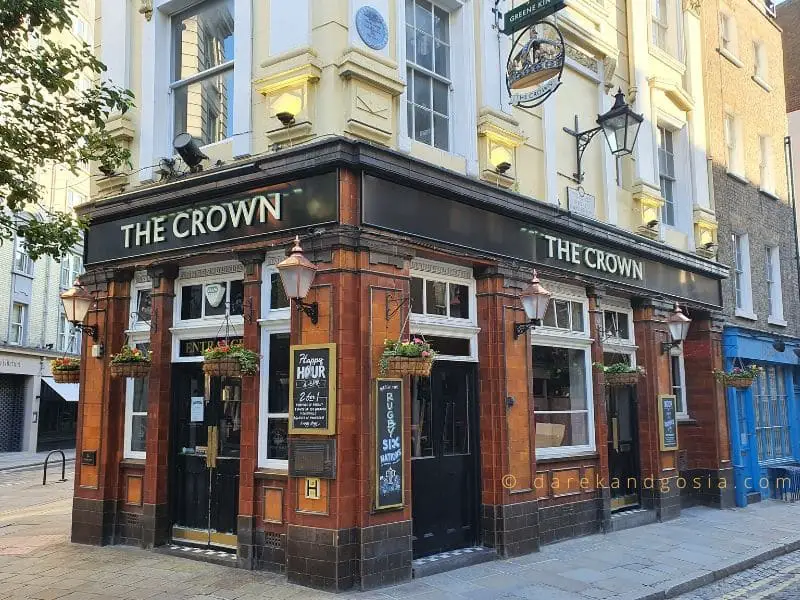 7. London Film Museum
Looking for Covent Garden museum? Movie buffs will rejoice at the London Film Museum in Covent Garden. It is a museum that is dedicated to the British film industry and has been in Covent Garden since 2012. The museum offers various exhibitions with collections from famed films such as James Bond.
The current Bond In Motion exhibit has been in the museum since 2014 and features the various vehicles from the feature films. Not only is it a great museum to discover some unknown film knowledge, but it is a beautiful building that is regularly used for events.
8. Lamb & Flag Covent Garden
What to do in Covent Garden? Located on Rose Street in Covent Garden, the Lamb & Flag is a Grade II listed pub and restaurant. It is a Fuller's pub and serves a constantly changing range of craft lagers and seasonal ales. When it comes to food, it is known for the delicious pub classics including British favourites such as fish and chips or pie and mash.
The Lamb & Flag's building is steeped with history that you can feel as soon as you enter. The pub was once a favourite of Charles Dickins, and today it is the oldest pub in London and one of the top Covent Garden pubs to visit!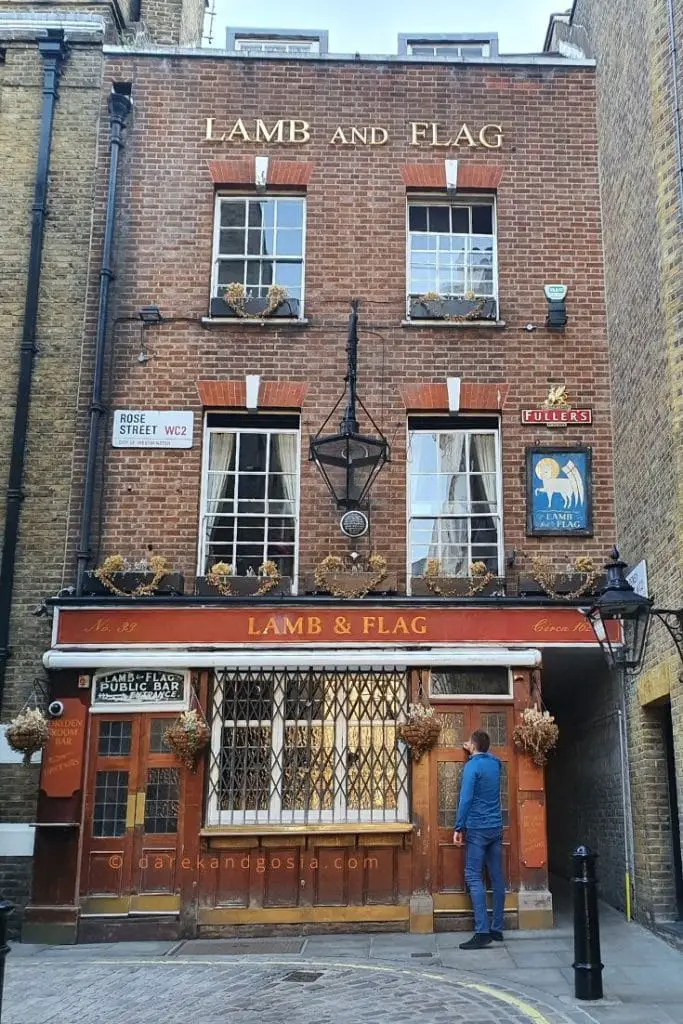 9. Covent Garden Comedy Club
Interested in famous Covent Garden events? The biggest independent comedy club in London is located in Covent Garden and is a must-visit for anyone looking for a laugh.
There are many Covent Garden shows! With over 200 seats, it attracts some of the very best acts in the comedy business. Most comedians only perform at the club a handful of times within a year, so there is always a different show to be seen.
Big names in comedy such as Noel Fielding, Andy Parsons and Jack Whitehall have hailed the club as one of the very best in London.
10. St Paul's Church Covent Garden
Top places to go in Covent Garden? St Paul's Church is the parish church of Covent Garden and is affectionately known as The Actor's Church. Located on Bedford Street, right on the main piazza, the church got its name because of its association with the local theatre community.
The building has stood tall in Covent Garden since 1633 and today is the backdrop for many street performances. If you want to escape the hustle and bustle of Covent Garden, head to the church gardens. Here you will find a tranquil courtyard surrounded by trees and benches and illuminated by festoon lighting.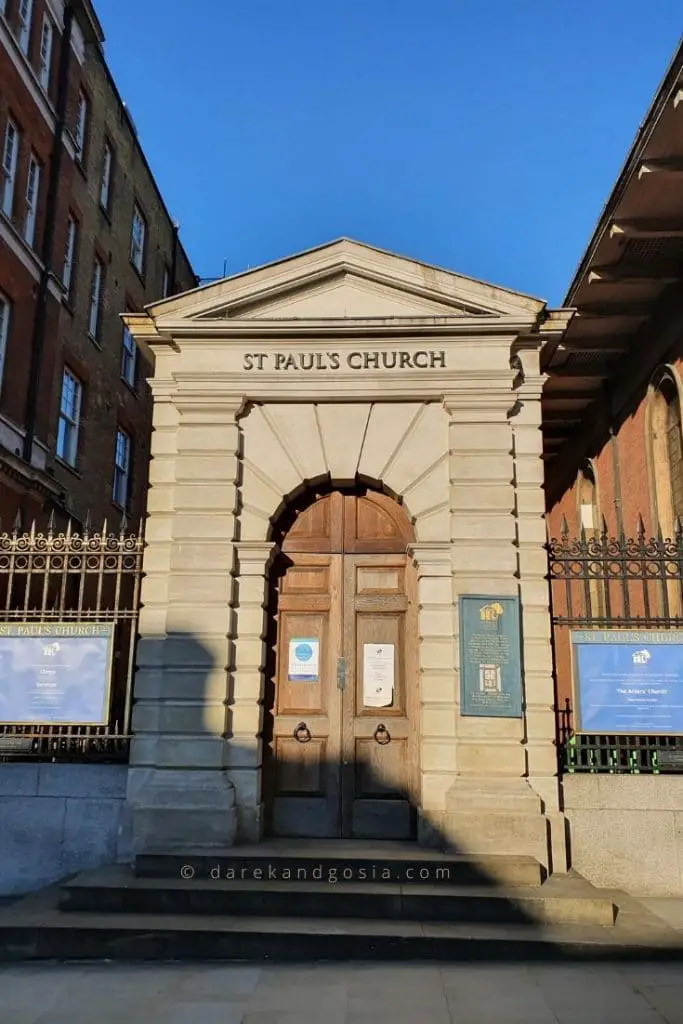 11. Jubilee Market
Looking for Covent Garden shopping? Just next to the Covent Garden central square is the Jubilee Market Hall, which sells everything from antiques and crafts to food and souvenirs. The type of market stalls found here changes every day, with antiques and collectables taking the hall on Mondays, a general market on Tuesdays, and arts and crafts on the weekends.
The building itself is a grade II listed building that dates back to 1904. Even if you aren't looking to buy anything, wandering around the market is an experience in itself.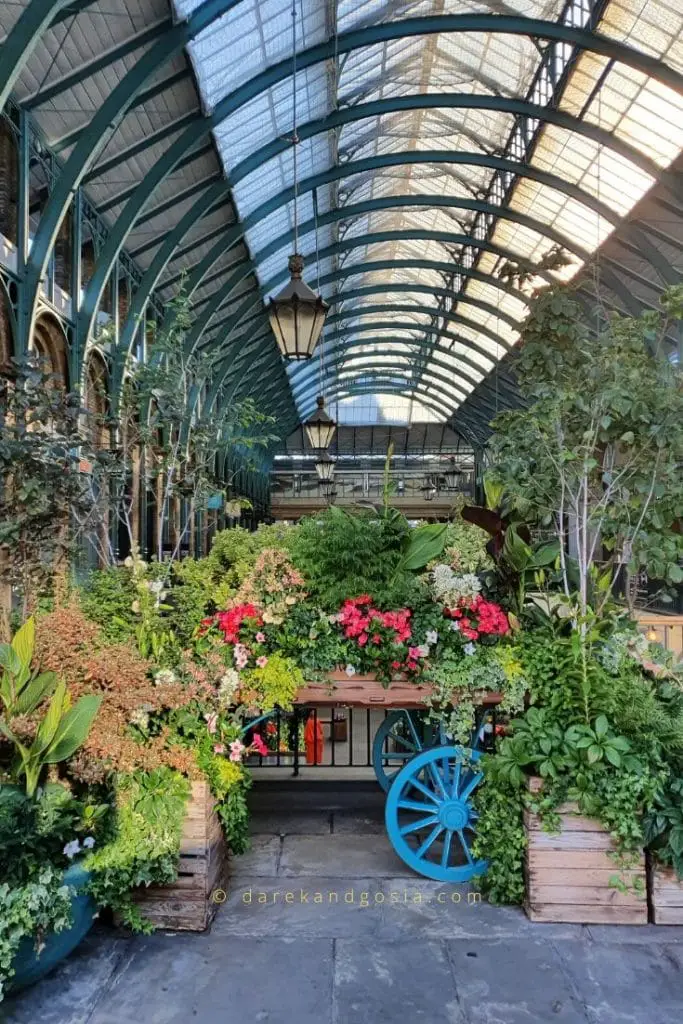 12. Covent Garden Piazza
What's in Covent Garden London? The Covent Garden Piazza is the main, central square within Covent Garden and often the first thing that comes to mind when you think of the area. The cobblestone square is a real experience, with shops, restaurants and street performers everywhere you look.
The piazza is made up of the main square and many little arcades which are each unique and create a bustling maze to explore. The area has a real carnival atmosphere all year round and has a particular energy that can't be found anywhere else. This is probably the best pizza Covent Garden!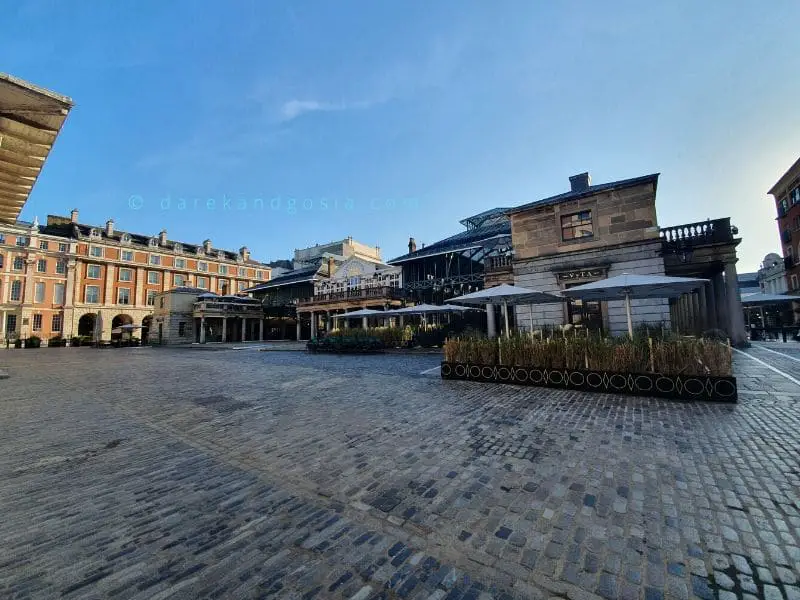 13. London Transport Museum
Things to do Covent Garden? There are many museums near Covent Garden. The London Transport Museum takes you on a journey to learn about the connection between the growth of London and transport. It makes for a great day out for all the family and is one of the main visitor attractions within Covent Garden. You can explore the history of the London underground, buses, taxis and trains from the 19th century up to the present day.
The Transport Museum Covent Garden really has to be on your Covent Garden things to do list!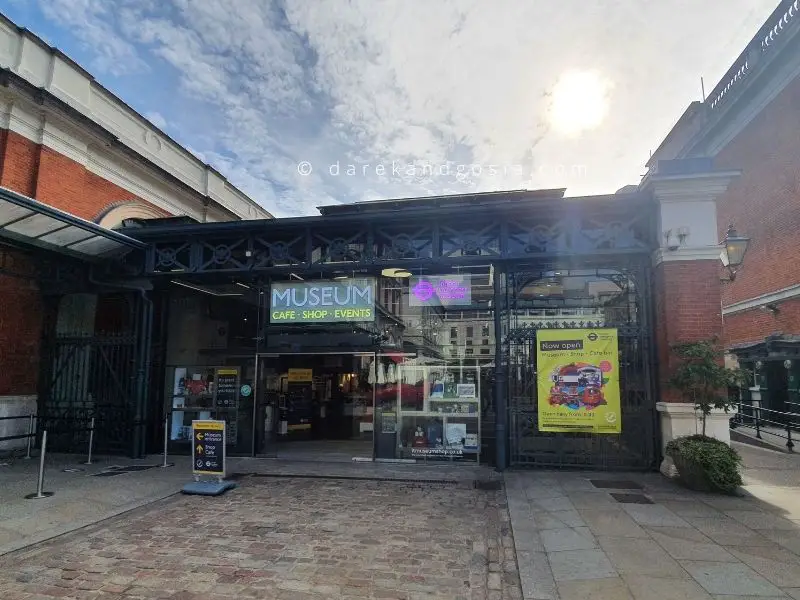 14. Yaki Yaki
Best Covent Garden cafe? If you are looking for a cute café in London, Yaki Yaki is one of the best choices in Covent Garden.
Located on the New Row, Yaki Yaki will get your ice-cream experience to the next level. Forget about the traditional cones – try the fish-shaped Taiyaki add soft-serve ice cream and you are set to explore Covent Garden.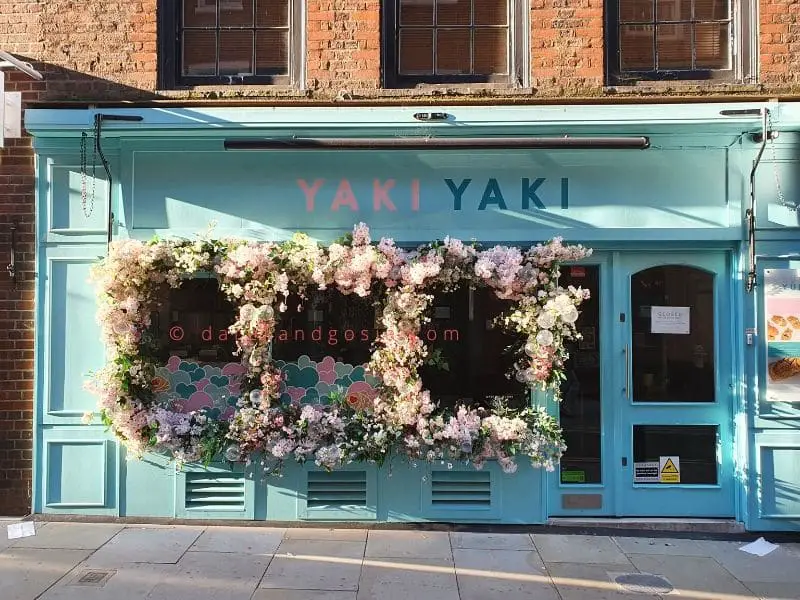 15. Goodwin's Court
Things to do near Covent Garden? Just off of St Martin's Lane in Covent Garden is Goodwin's Court; an alleyway from the 17th century. You might be wondering why an alleyway is a sight worth seeing, but Goodwin's Court features beautifully ornate window fronts and classic gas lamps that look picture perfect.
The quaint street looks like something out of an old movie and is often overlooked.
16. Apple Market
What to see in Covent Garden? Right in the centre of Covent Garden Piazza is Apple Market. It features roughly 40 market stalls which sell everything from handmade jewellery to gifts and souvenirs.
The area was once the home of the famous fruit and vegetable market, and today it is proud to still be supporting market traders in London.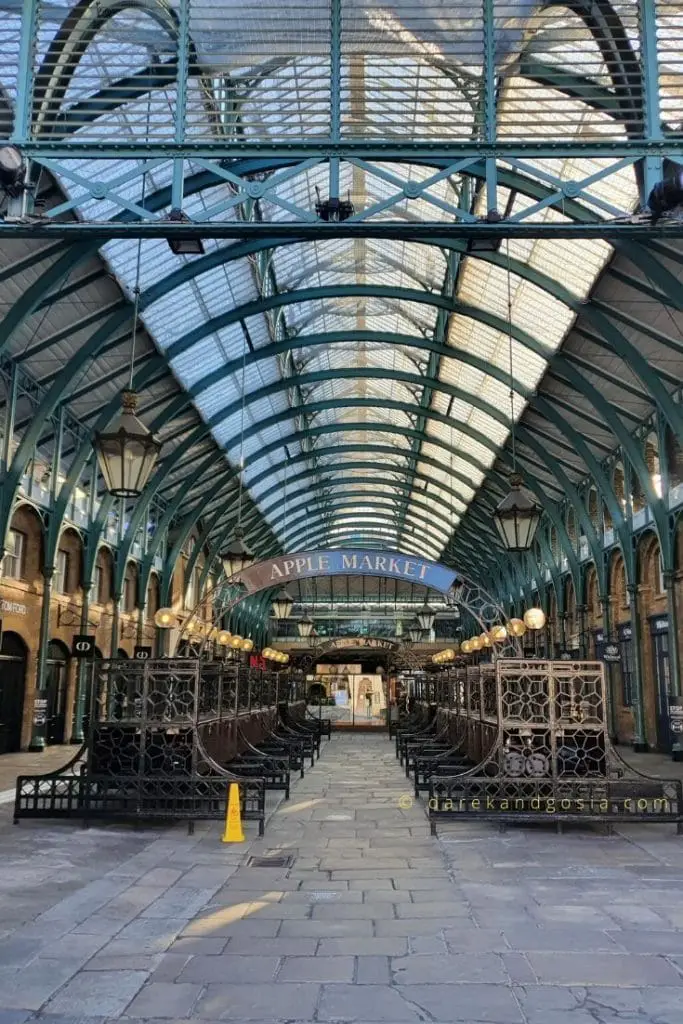 17. Henrietta Street
Best places to eat in Covent Garden? Located centrally in Covent Garden, Henrietta Street was once the home of many artists. Today, it has become a growing hub for leading menswear brands and is one of the best places for menswear shopping.
Down the street, you will find everything from established, luxurious brands to small, independent retailers. You should also visit Flat Iron – one of the best restaurants in London for steak-lovers!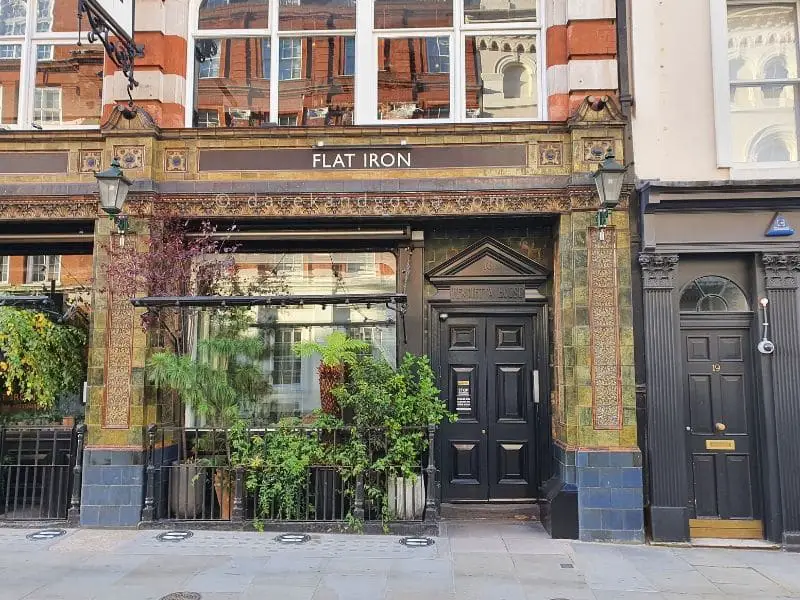 18. Diagon Alley
Top Covent Garden places to go? The magic of the wizards shopping street of Diagon Alley can be found across various alleyways which are said to have inspired J.K Rowling. In the Harry Potter books, it is said that the entrance to Diagon Alley is on Charing Cross Road. Down this road, you can find Cecil Court, which is thought to have been used as a source of inspiration.
Cecil Court is filled with unique bookstores, some of which even stock special editions of Harry Potter.
19. St Martin's Courtyard
Places to visit in Covent Garden? As well as the boutique markets of Covent Garden, there is also St Martin's Courtyard. It is an open-air shopping destination with a huge array of high street shops and restaurants.
20. Mr Fogg's Tavern
Looking for top places to eat Covent Garden? On the corner of New Row and St Martin's Lane is Mr Fogg's tavern. It is a quaint little pub on the edge of Covent Garden which boasts stunning Victorian-style.
The pub has become a haven for theatregoers and art-lovers to enjoy a bite to eat and drink. Mr Fogg's Covent Garden really is one of the best pubs in Covent Garden London!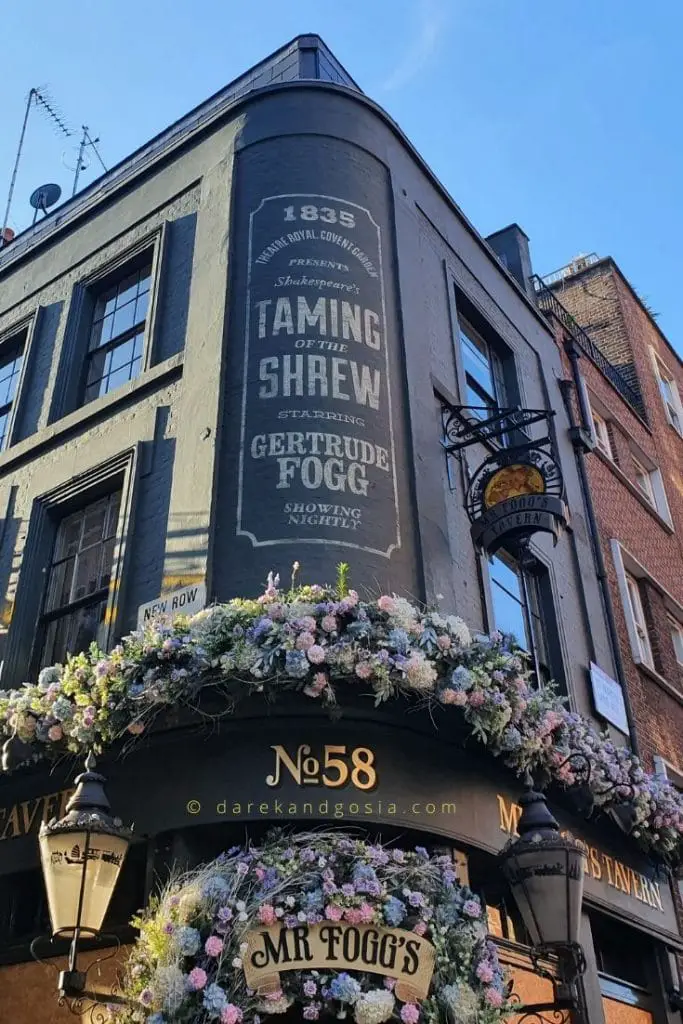 21. Edith Cavell Memorial
Best things to do near Covent Garden? All visiting Covent Garden will at some point walk towards Trafalgar Square – a top landmark in London and one of the most famous squares in Europe!
On the way, you will see Edith Cavell Memorial statue.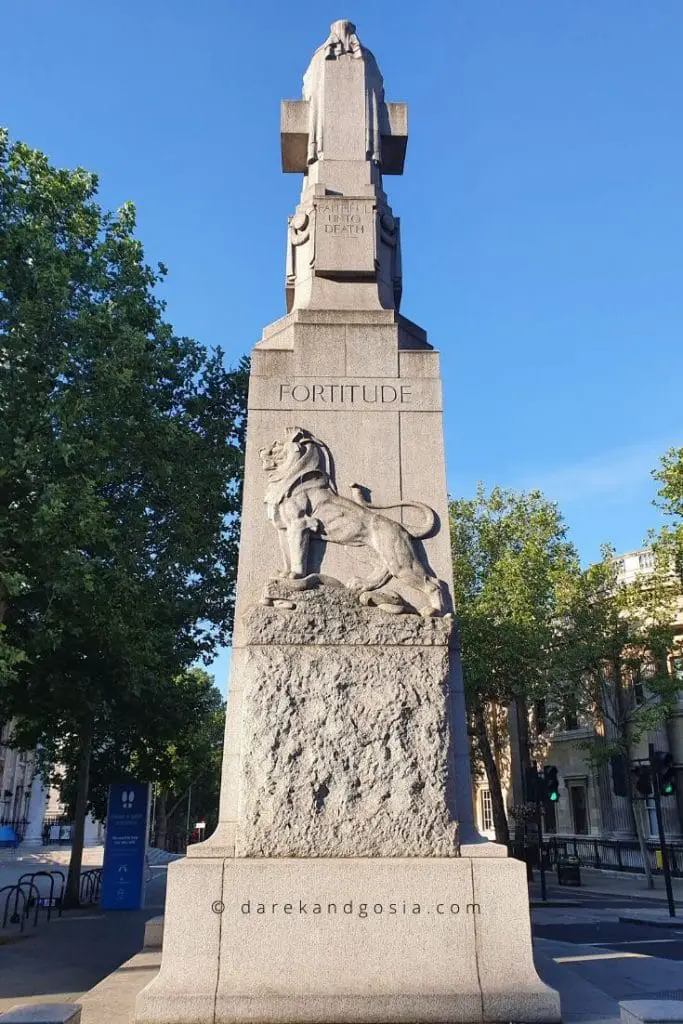 Unique things to see in Covent Garden London
Covent Garden isn't just great for shopping, eating and exploring. There are also loads of sights that shouldn't be missed. Covent Garden Londres is unique and one of the most vibrant places in the country, and so there are plenty of unique sights to see;
22. Stanfords
Things to do at Covent Garden? Stanfords is the world's biggest and best map and travel store and has stood tall in Covent Garden for more than 160 years. It is located on Long Acre and has become a real must-see on a visit to the area.
Seasoned travellers including Michael Palin and Florence Nightingale have walked through the store's doors over the years. This is one of the top Covent Garden shops!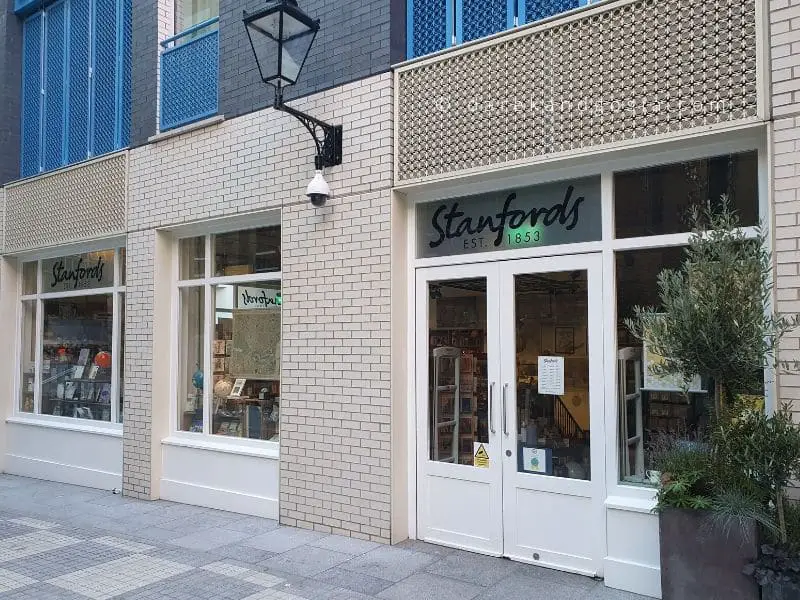 23. Bridge of Aspiration
Things to do around Covent Garden? The Royal Opera House and the Royal Ballet School both reside in Covent Garden, and the Bridge Of Aspiration is a striking landmark which connects the two buildings. It twists (literally) high up above Floral Street and is used by the dancers to reach the Opera House.
The innovative structure can be seen from the street and is an elegant representation of the grace and fluidity of dance.
24. The Policeman's coat hook
A must-have on your Covent Garden what to do list! On the wall of number 4 Great Newport Street is a mysterious policeman's coat hook. The hook is a true relic from London's history and is often ignored by many.
During your visit to Covent Garden, be sure to keep an eye out for the hook that was once used by policemen as they directed traffic.
25. Telephone Boxes
Top things to do in Covent Garden? Telephone boxes are an iconic British sight that can be found all across the country, including in Covent Garden. What is unique about Covent Garden is that you can find five telephone boxes all lined up in a row on Broad Court.
26. The Vintage Showroom
Is Covent Garden shopping on your list? Located on Earlham Street in Seven Dials, The Vintage Showroom sits within the old ironmongery. It is a famous menswear archive which holds stock from all around the world.
The Vintage Showroom has the best collection of vintage menswear in all of London.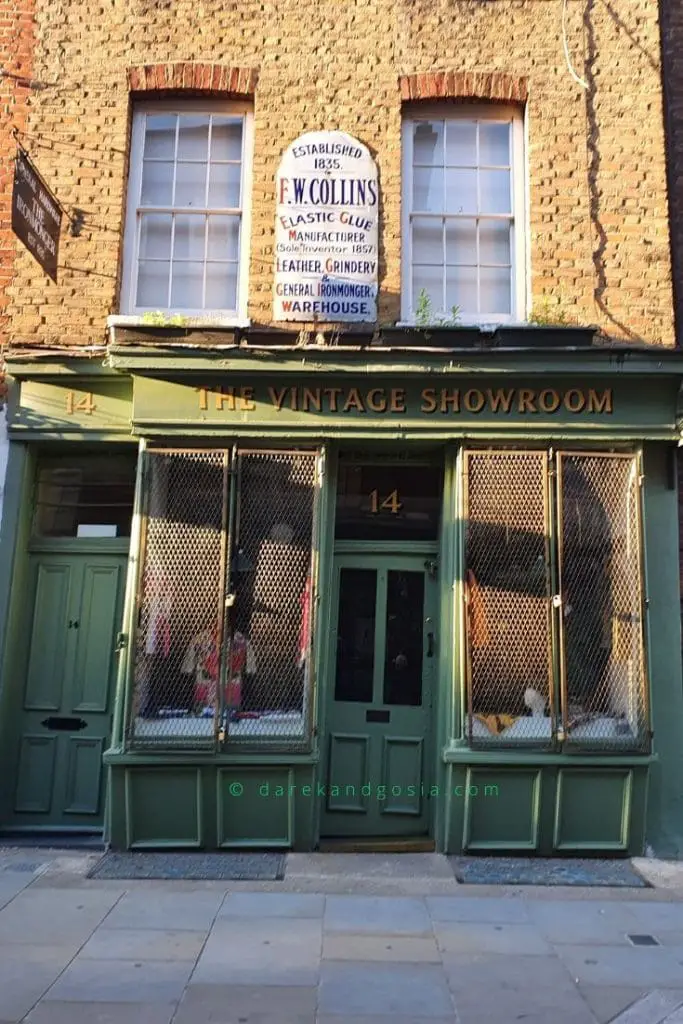 27. Seven Ears of Covent Garden (Floral Street)
Attractions in Covent Garden? The Bridge Of Aspiration isn't the only sight to be seen on Floral Street. It is rumoured there are seven ears to be found in the area, which were put there by artist Tim Fishlock. There are definitely two that can be seen on the street, and you can have some fun searching for the rest.
Is Covent Garden worth visiting?
Anyone who enjoys shopping, window shopping, exploring, eating, drinking or just generally having a good time will love a visit to Covent Garden. While it is a tourist hotspot and gets very busy in peak seasons, it is this busyness that adds to the fun atmosphere.
No matter your interests, there is something to experience in Covent Garden. In fact, Covent Garden attractions are one of the best things to do in London!
If you visit Covent Garden London make sure you also go to the nearby locations!
Did you like our article about Covent Garden? If yes, then please check out the below posts too:
Covent Garden – what to see next?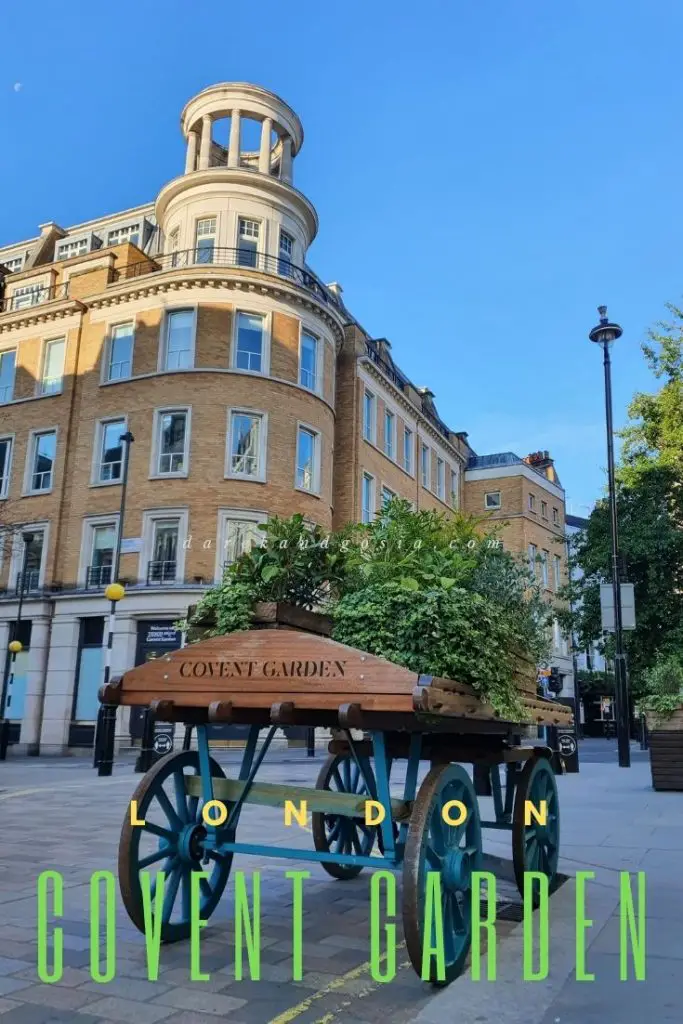 Articles you may like: