Discover the very best of London's parks, from the regal allure of Hyde Park to the charming serenity of Kensington Gardens. Dive into our handpicked guide and explore the vibrant greens across the city, including a few tucked-away treasures you may consider your next nice park near me.
Parks are the heartbeat of England's cities, and London is no exception. London isn't just another city with a handful of parks sprinkled within its borders. It's an urban jungle, boasting an impressive collection of green spaces, including eight royal parks that are nothing short of royal treasure!
If you're searching for a breath of fresh air, either around London or closer to home, we've got you covered. Our list is teeming with glorious parks, one of which could be your new favourite good park near me.
Among the royal parks, five are located in the vibrant heart of central London. One of these hosts over 600 deer – an unusual sight in such a bustling city. Could this be the most beautiful park in London? We'll let you be the judge.
In this guide, we'll tour 23 stunning parks, each offering unique experiences, from tennis courts for a competitive match to secluded spots for tranquil relaxation. Some of these gems are hidden in plain sight, adding a touch of mystery to London's green spaces.
Let's embark on a journey through London's great parks. Whether you're after vast landscapes, engaging children's areas or simply the nearest beautiful green spot, there's something here for everyone. Ready to find the best park near you? Let the adventure begin!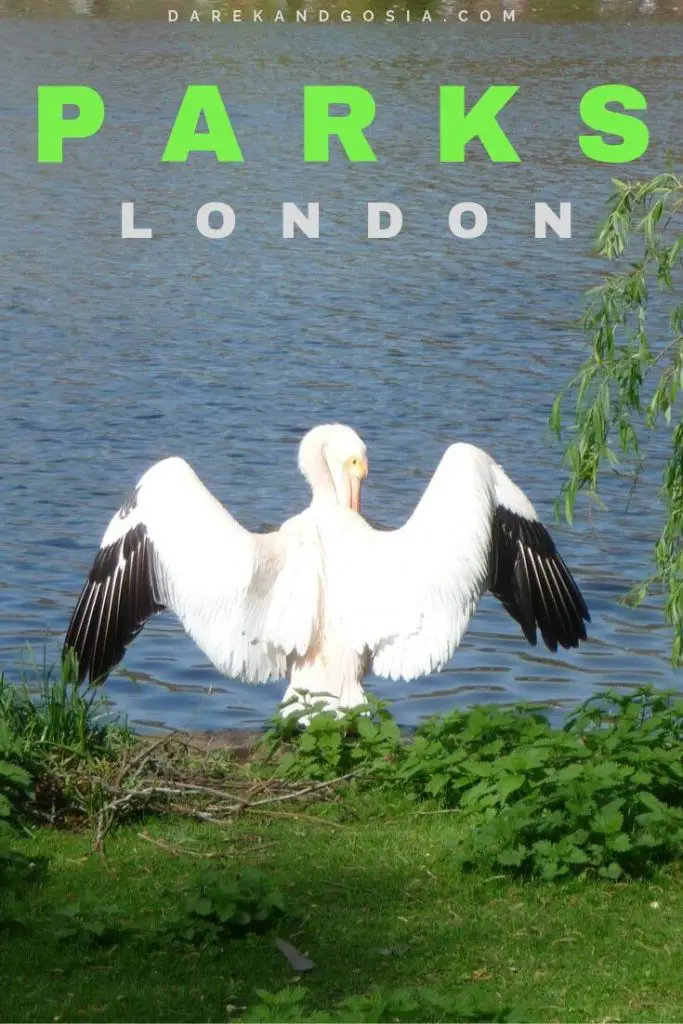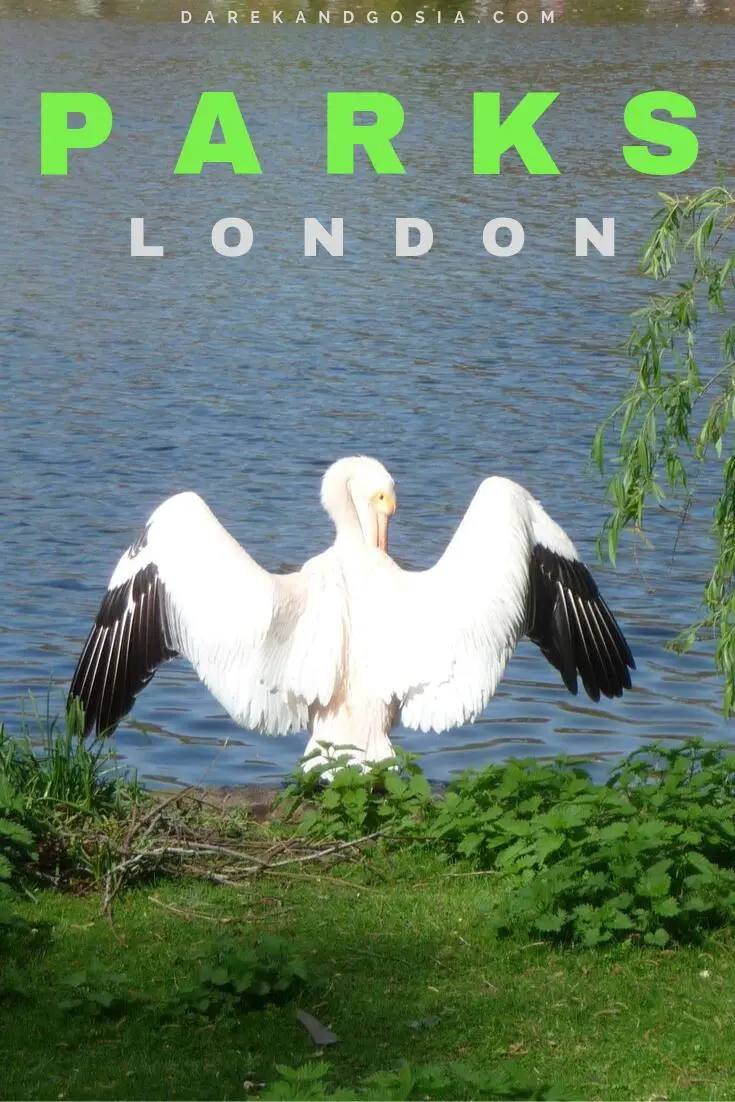 Explore nice parks near me and top green areas in London to visit:
Best parks in London
1. Holland Park
Best park in London for Japanese garden lovers.
Looking for the best London parks and gardens? Situated in Kensington, just west of Kensington Gardens, Holland Park is home to the stunning Kyoto Garden; a garden that was donated in 1991 by the Chamber of Commerce of Kyoto. This large woodland area is teeming with wildlife, but there are also designated areas for sports and event facilities that host children's play equipment.
It's also a very educational area; the Ecology Centre runs activities throughout the year for people of all ages to enjoy. Would you add Holland Park to your list of the best parks London?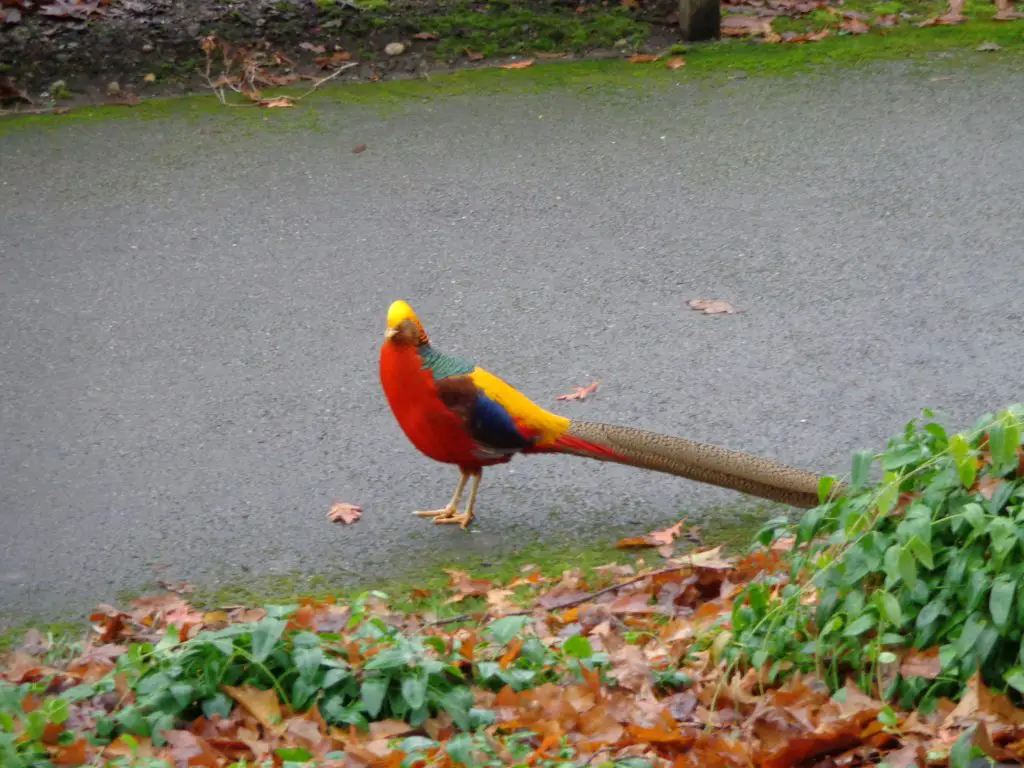 2. Kensington Gardens
One of the best parks in London for families
Big parks near me in London? Speaking of Kensington, how could we not include Kensington Gardens in this piece? Another park found in the Royal Borough of Kensington and Chelsea, Kensington Gardens showcases a mix of modern and traditional through its art and architecture. One of the beautiful parks near me.
Kensington Gardens used to be a part of Hyde Park, but now it firmly stands on its own roots, offering the public a place to learn and relax. Most notably for young visitors, the park has areas that are inspired by Peter Pan's adventures. Without a doubt, Kensington Gardens is one of the best parks in central London to visit.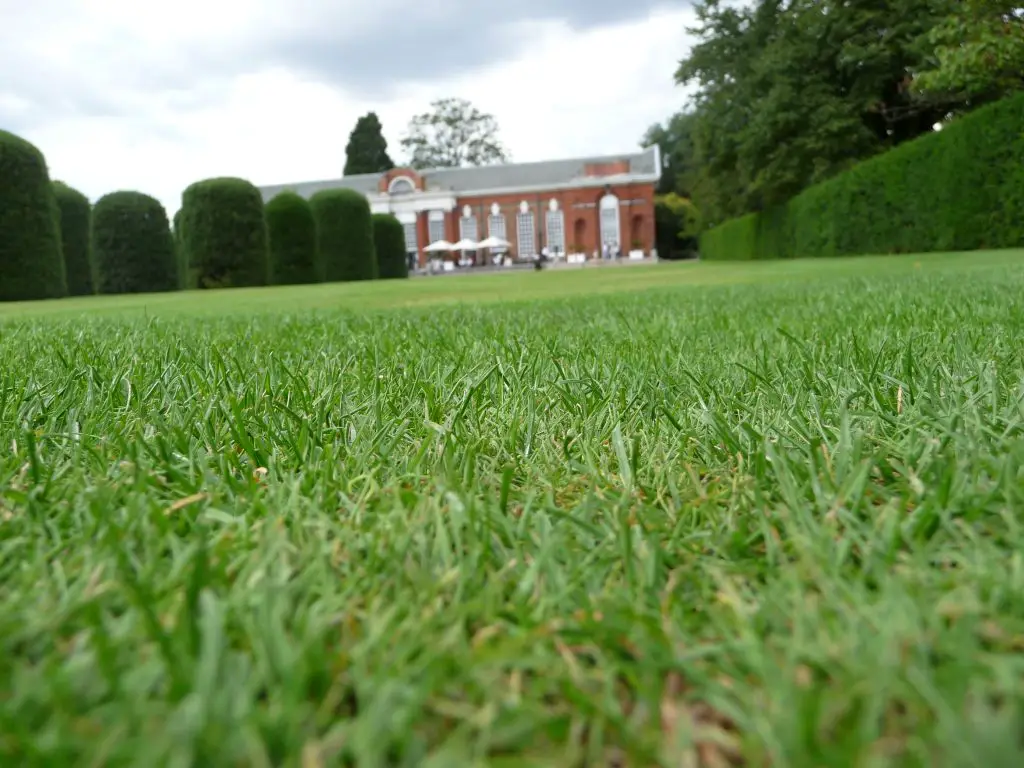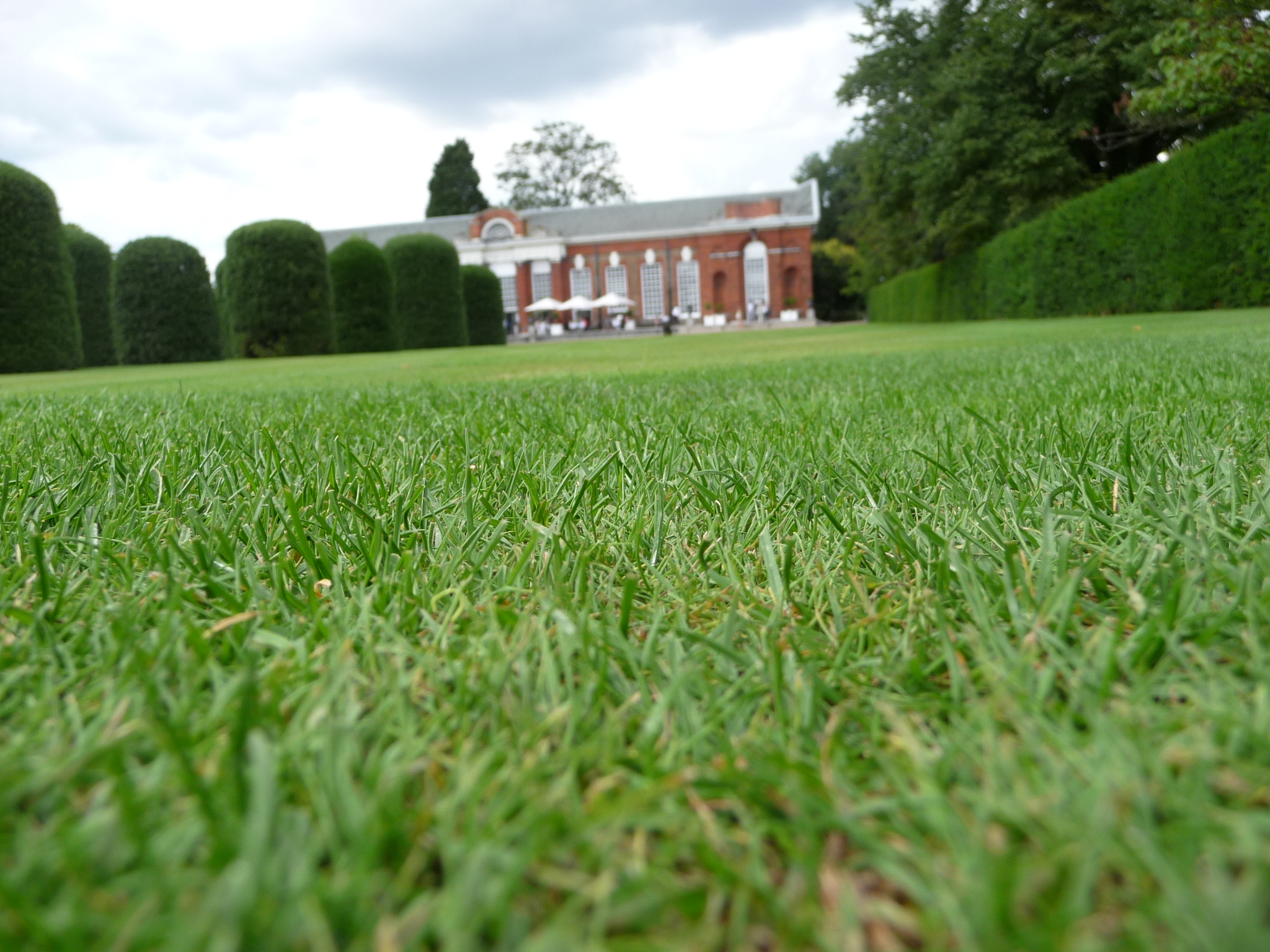 3. Regent's Park
A great park in London with a lake
Any good parks to go to near me? Witness 12,000 roses nestled within Queen Mary's Gardens, take a rowing boat across the lake or view London's skyline from Primrose Hill.
No matter what you choose, The Regent's Park is a place that provides awe-inspiring views. It's also home to many different species of wildlife and spans across 395 acres of land.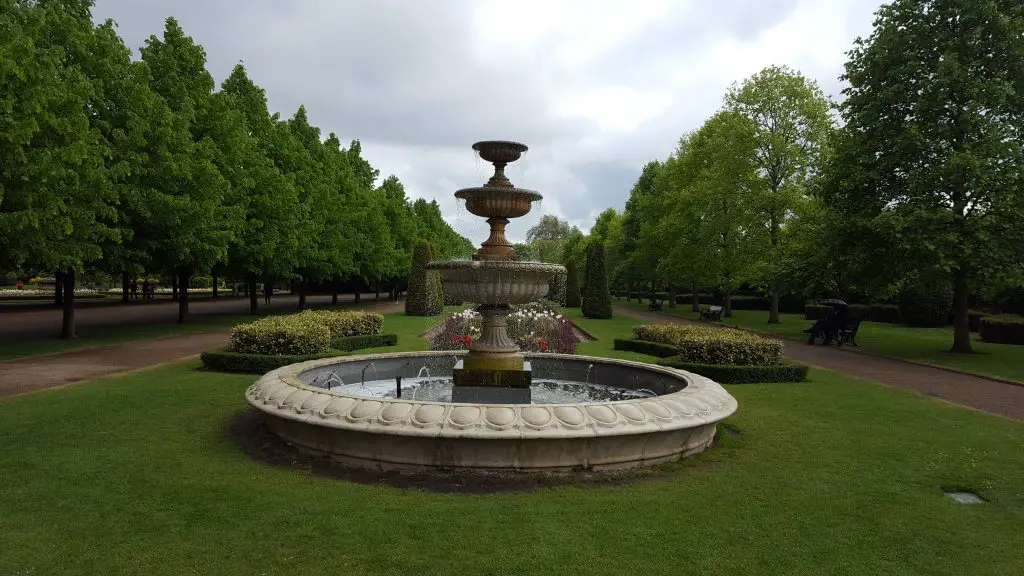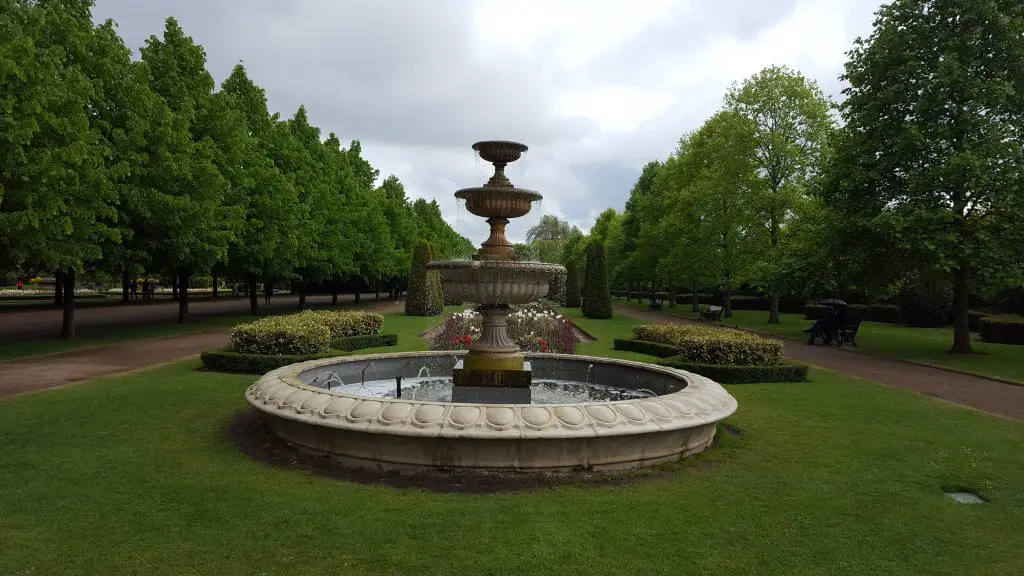 4. Hyde Park
One of the best parks in London for cycling
Best parks with lakes near me? This famous park in London just has to be on our list! Hyde Park has a long history for events in London. It's pretty well-known for its Christmas fair, as well as for being the meeting place for many of London's protests. Speaker's Corner is a particularly interesting place to visit if you want to lend an ear to a voice from a different walk of life.
Alternatively, there's a lovely waterside café where you can overlook the lake. In the winter, we recommend a trip to the fair we mentioned; it's a sight you'll never forget!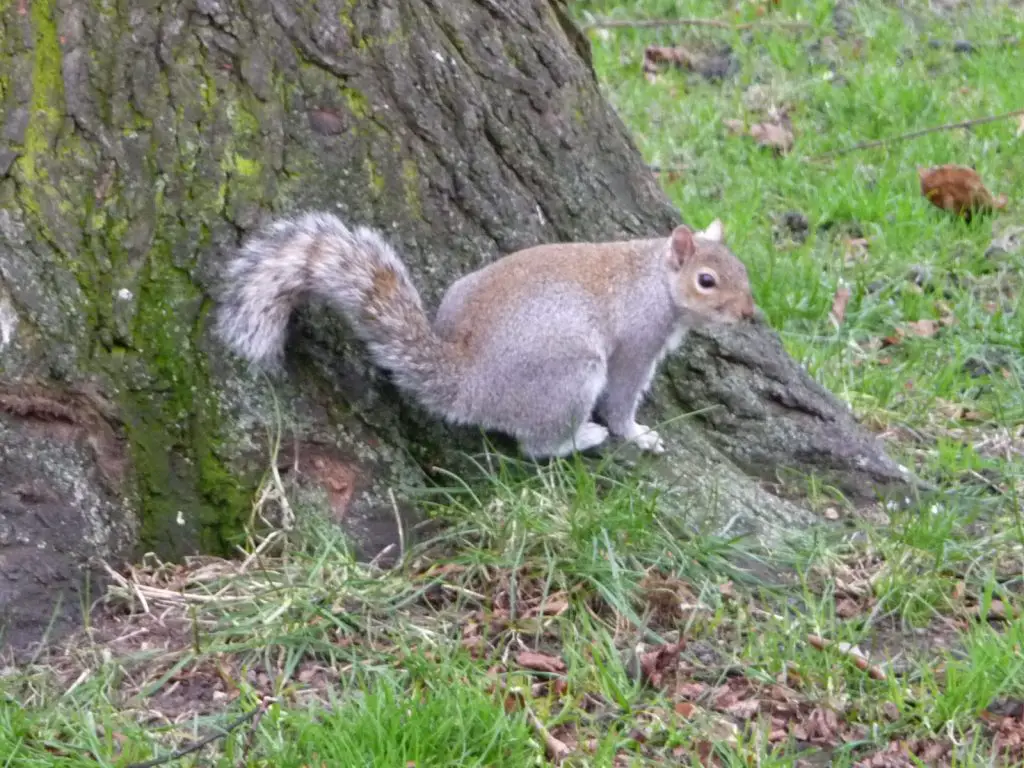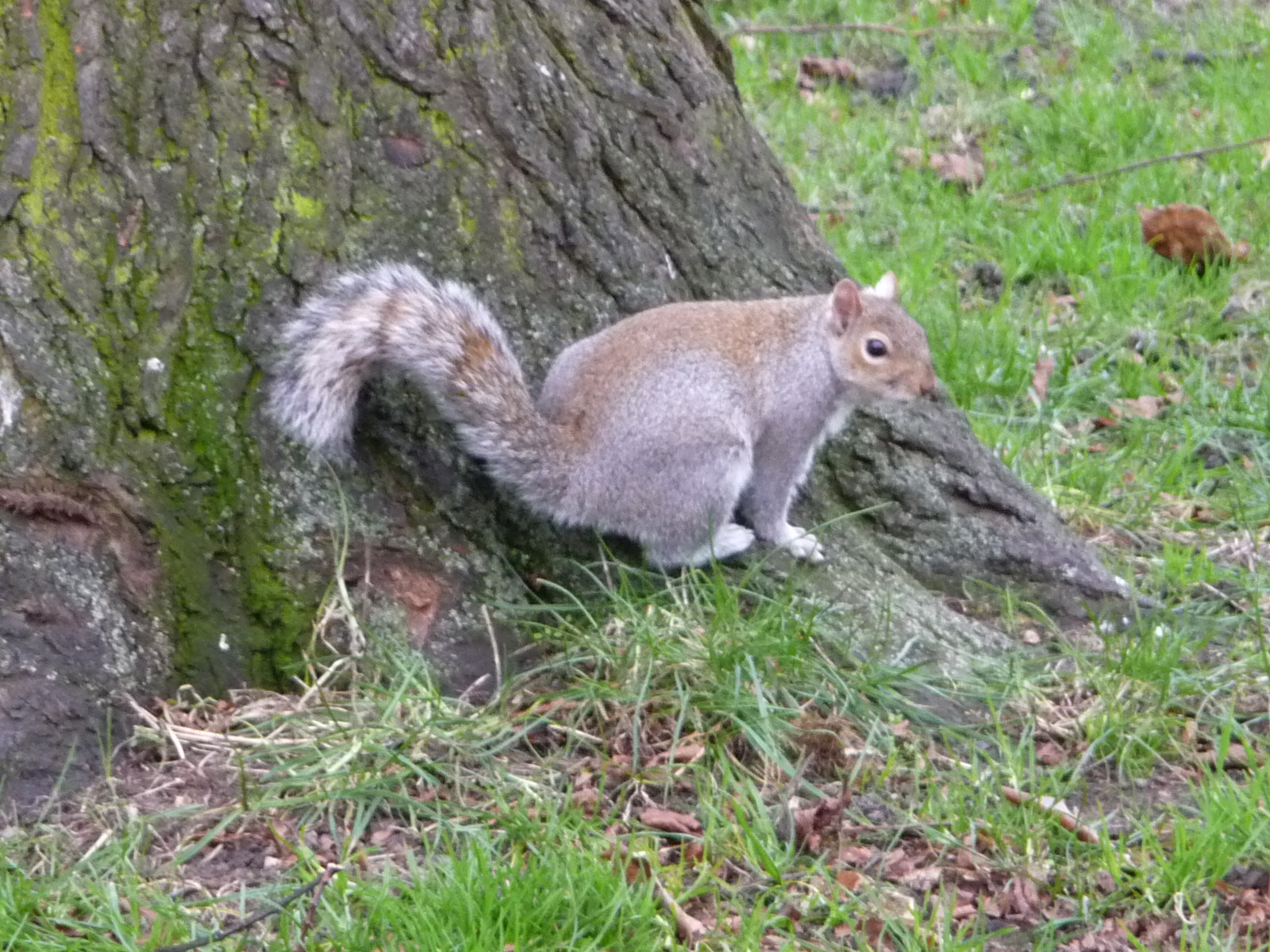 5. St. James's Park
A great park in London for summer days
Nice park near me in London? Another of the royal parks, St. James's Park is right next to Buckingham Palace, and there are pelicans in the park that you can watch be fed during their feeding time. This really is one of the best parks in central London – you will love it!
This green park London really is one of the best green spaces near me. Pelicans have been a fixture in St. James's Park for almost 400 years, and they're certainly a site to see in the middle of England's capital city.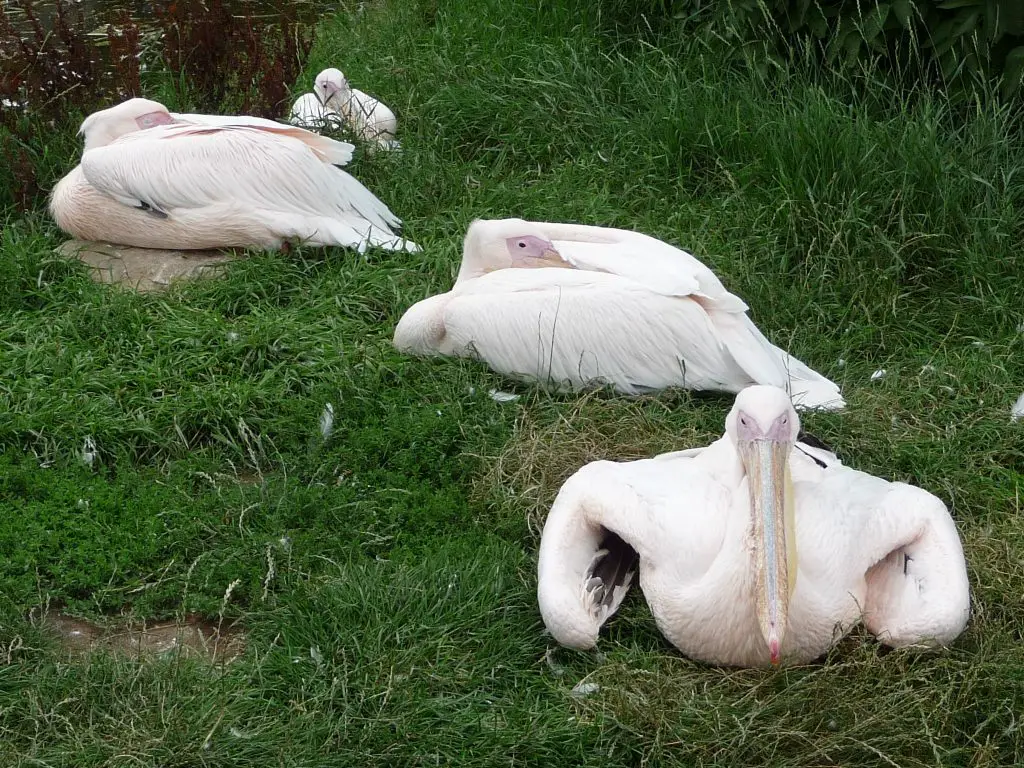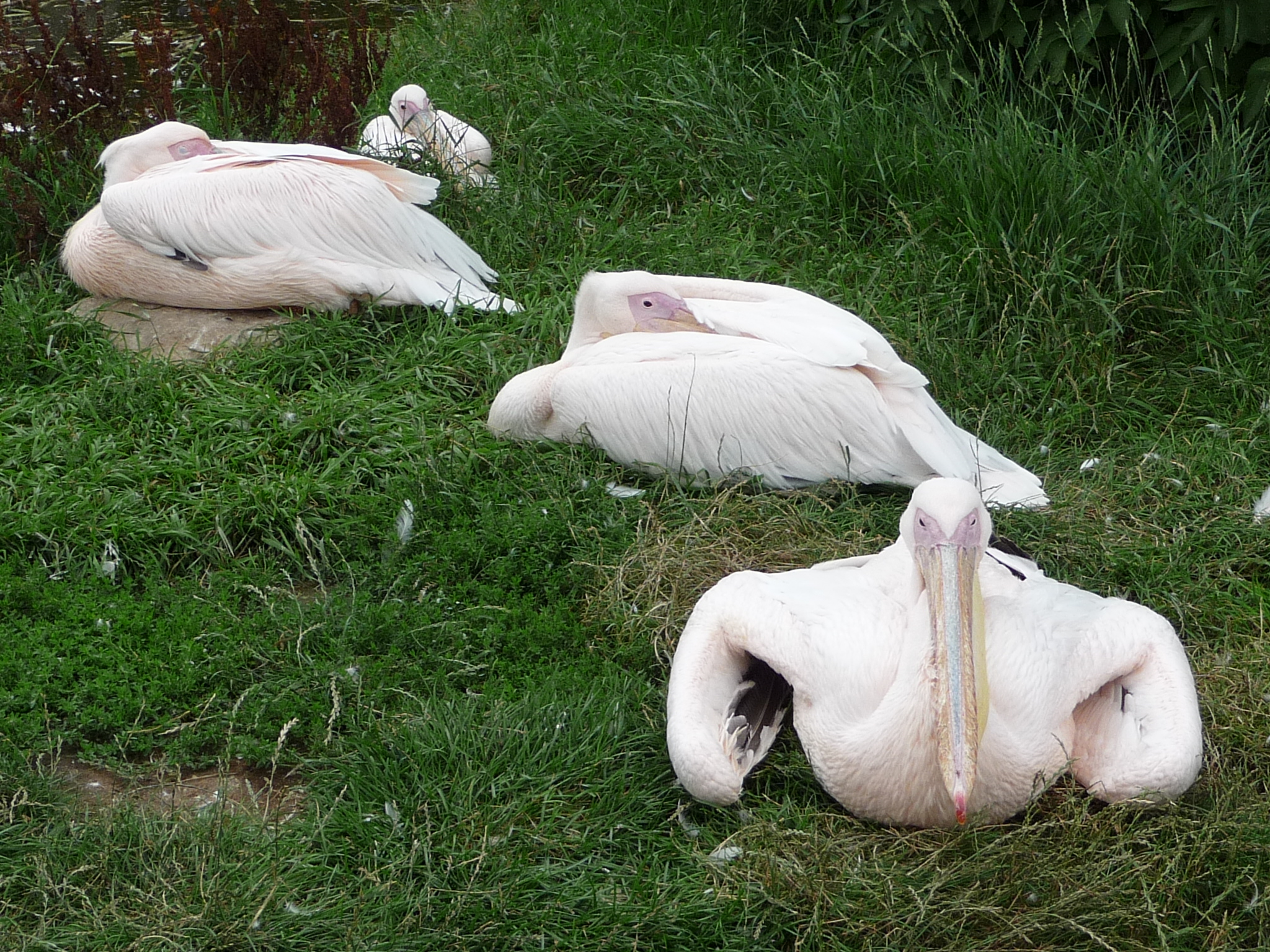 6. Green Park
One of the nicest parks in London
Scenic parks near me? With so many amazing parks in London we couldn't forget about Green Park, could we?
Living up to its name, Green Park is full of trees and grassland. Like St. James' Park, it's also next to Buckingham Palace. There are several memorials and statues throughout the park, and you can even catch the sound of ceremonial gunfire from time to time.
Green Park is a much smaller park, with no formal flowerbeds or activity areas.
7. Battersea Park
One of the most beautiful parks in London
How many parks in London you can visit? Battersea Park is regarded as one of the most interesting parks of all of the parks in London. The park has a wealth of hidden secrets for visitors to find. If you live around that area you should know that this is one of the best parks in south London!
Every year on the 9th of August, there is a floating lantern ceremony to commemorate the anniversary of the Nagasaki Atomic bomb. It's a beautiful sight.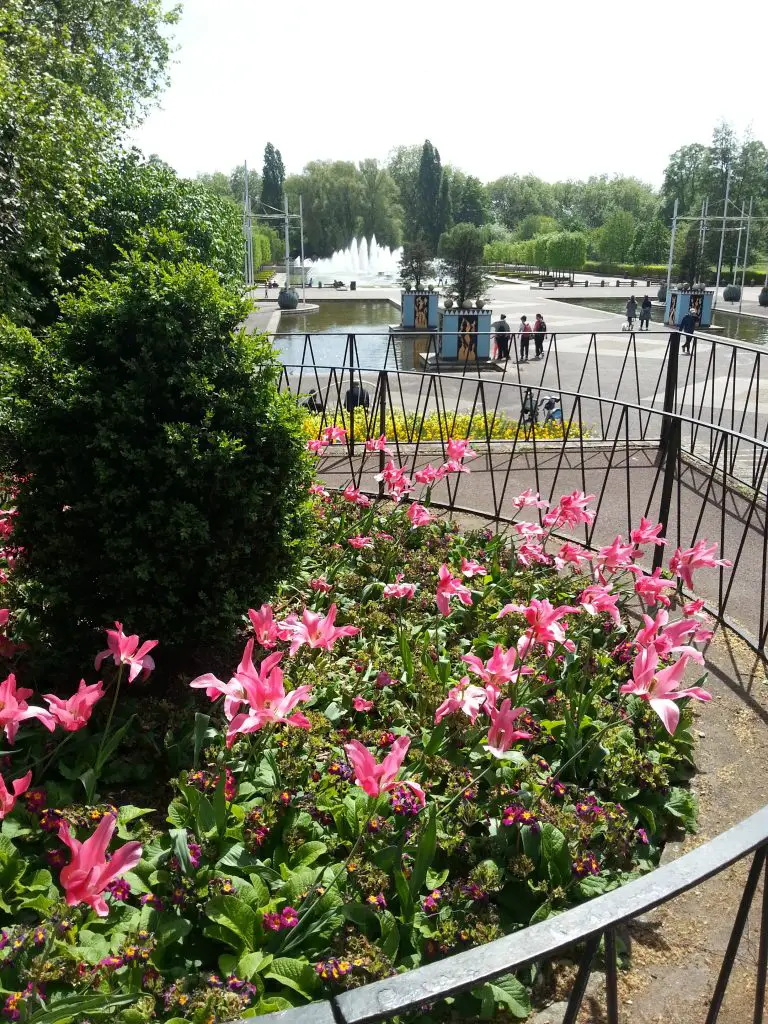 8. Ravenscourt Park
One of the best parks in London for kids
Best kids parks London? This particular London park has a paddling pool which is open all summer every year. There's also a children's beach that opens during the summer months, making Ravenscourt Park the perfect place for parents of young children looking for somewhere relaxing to cool off. One of the free parks near me you have to visit!
There's a lot of other facilities, too; such as basketball courts, tennis courts, a garden centre, and even a tea house.
9. Wormwood Scrubs
A very cool park in London
Any good parks near me? Locally known as "The Scrubs", Wormwood Scrubs is so much more than a park. It's actually an open space, which doubles as a nature reserve, while also being home to football pitches, and a pony centre.
The uninhabited areas of the park – being those that do not have any facilities, and are pure, open grassland areas – are the perfect place to unwind.
It's fresh air and wide-open spaces but in London. There's a lot of history in this park, too; including a strong military connection going back to the 18th century. Would you add this space to your list of nice parks in London?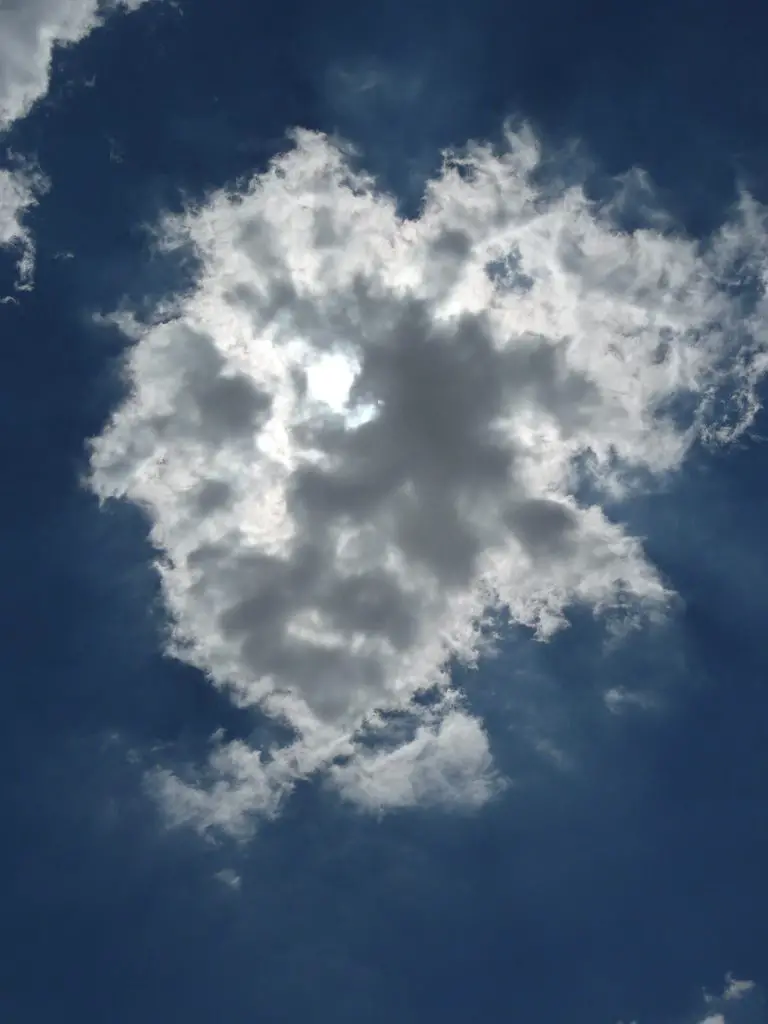 10. Hampstead Heath
One of the best parks in London for running
Picturesque parks near me? There are many parks in London UK. Only four miles from London's famous Trafalgar Square, this open-space park is extremely well-loved. Unlike many of London's flatter parklands, Hampstead Heath park offers views from some of the higher points available in London parks.
There are also countless facilities and play areas, including ponds, splash pools, a running track, and a hill garden. The ancient woodland of Hampstead Heath is enticing for any visitor and the park is open all day, year-round. However, the Hill Garden and Pergola have their own opening hours separate to the rest of the park.
Yes, this really is one of the top parks to visit in London!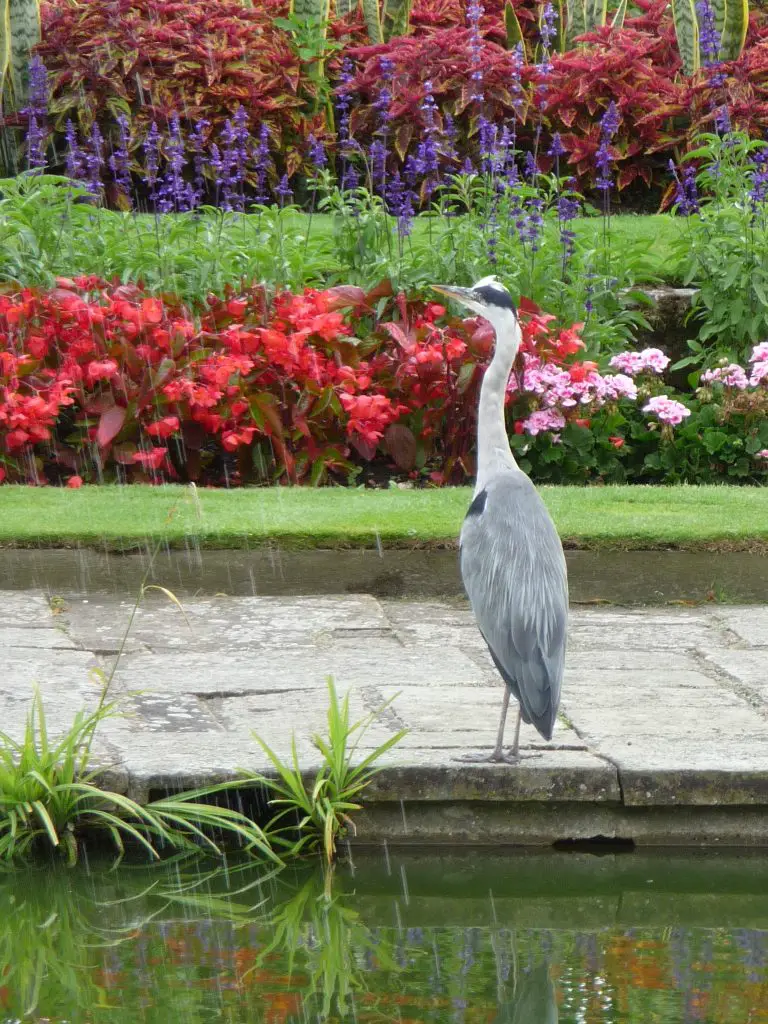 11. Postman's Park
Looking for hidden parks in London? The Postman's Park is so much more than a park or garden area. This garden is one of the few you can find in the boundaries of the old City of London, and it's located north of St. Paul's Cathedral, which makes it easy to find.
Postman's Park is home to a memorial which highlights the heroics of everyday heroes; everyday men and women who lost their lives trying to save others. There are 54 beautiful and unique plaques in this garden.
13. Finsbury Park
One of the best parks in London to have a picnic
Cute parks near me? Finsbury Park is 150 years old. In 2005, the park underwent a restoration project funded by the Heritage Lottery. The whole project cost 5 million pounds, and subsequently, in 2007, Finsbury Park was awarded the Green Flag award. There are many great London parks today and Finsbury Park is very top on that list!
Today, the park still has that award, and it's easy to see why: Finsbury is home to formal gardens, a gym, a lake with boating facilities, and a skatepark. The area is still perfectly natural, with enough 21st-century amenities to make it a highly visited area.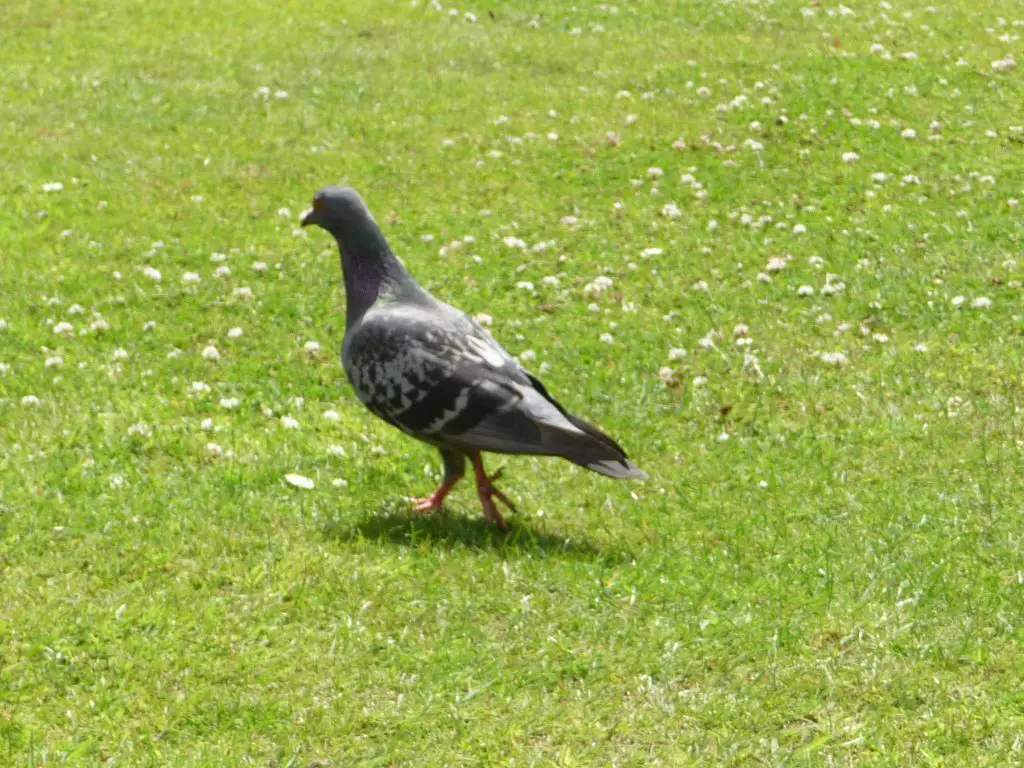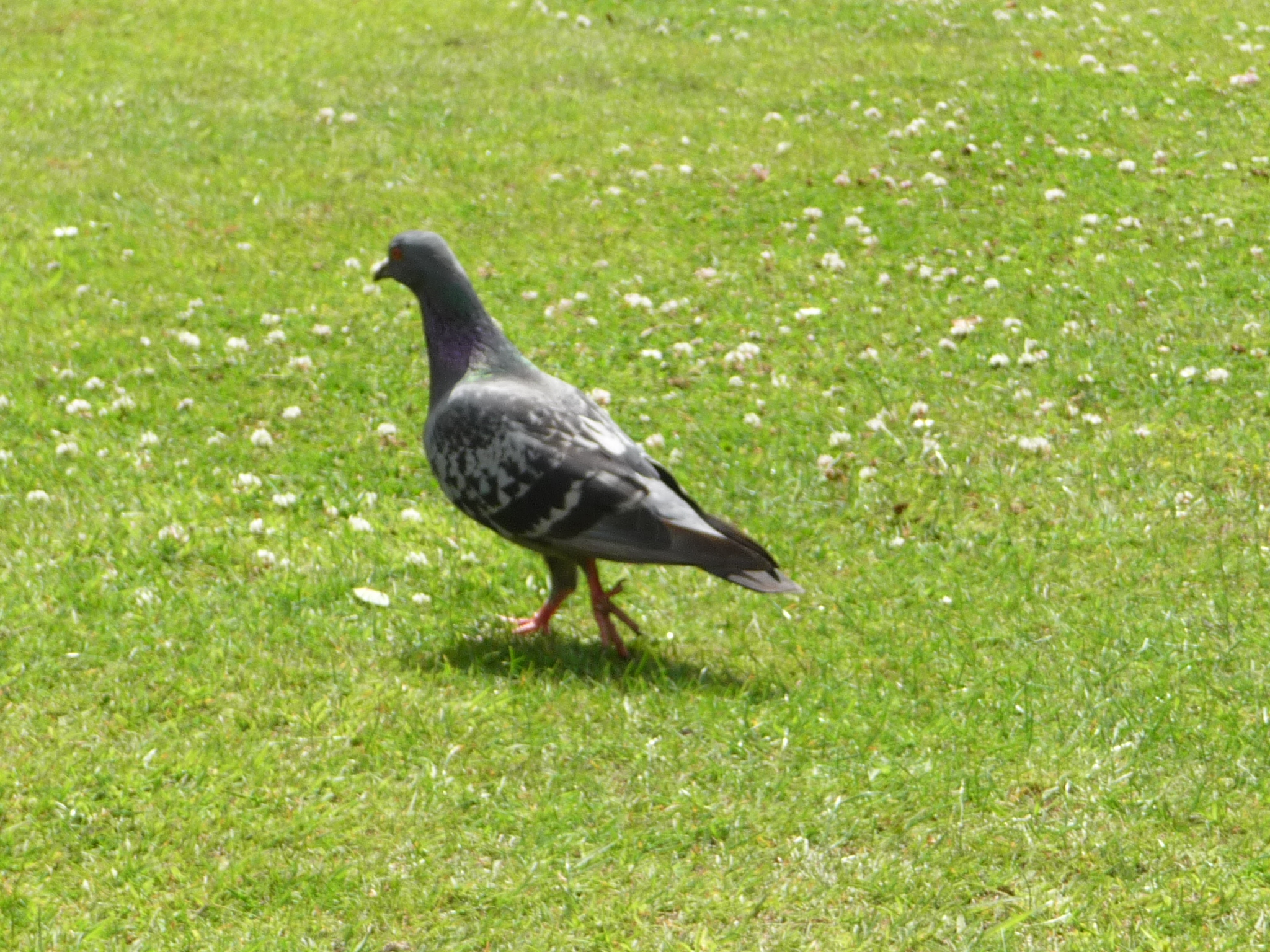 14. Victoria Park
A great barbecue park in London
Looking for the best parks near me for a picnic? One's of London's most historic parks, Victoria Park can be found in the borough of Tower Hamlets. It's over 80 hectares and has been a place for recreation and relaxation for almost 170 years. The park opens at 7am each morning and closes at dusk.
From Victoria Park's summer splash pool to its picturesque views, it's no wonder this park welcomes millions of visitors each year. For an interesting way to get to the park, try going through Mile End Park and arrive through the Crown Gates.
15. Crystal Palace Park
One of the best parks in London for toddlers
Best parks for kids in London? Nestled in South East London, Crystal Palace Park is truly full of wonders. The huge dinosaur statues in this park have showcased British science since the park opened back in 1854. The dinosaurs are, of course, not entirely accurate, but that doesn't stop visitors from enjoying them. This is one of the best parks around London!
Crystal Palace Park is also the location of one of the largest mazes in England. The huge network of hedges and pathways is 160 feet in diameter and is completely free for park visitors. As if that wasn't enough, there's also a preschool in the park that caters to kids that are 2 to 4 years of age.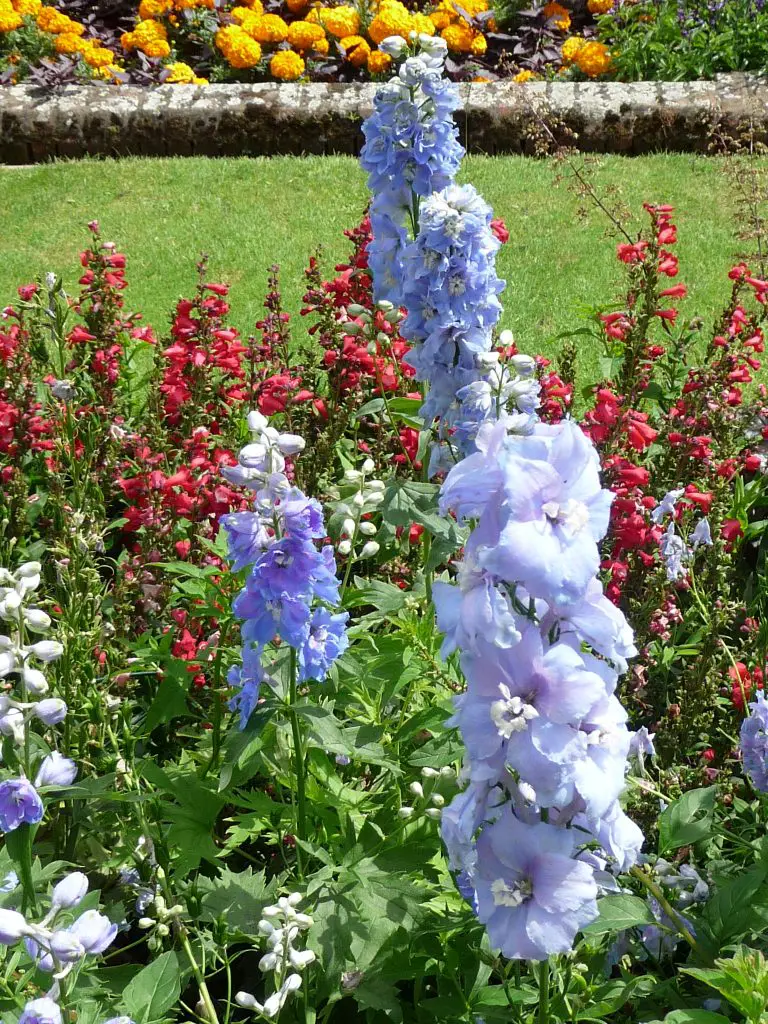 16. Queen Elizabeth Olympic Park
One of the best parks in London for sport lovers
Looking for the best parks in East London? It is definitely the biggest park in London of its kind! This park has been the location for both the Olympics and the Paralympics in the past. It's called a global centre for London; a statement that couldn't be truer. Events happen in this park year-round, and you can even download an itinerary for days out that are hosted in the park.
London's Aquatics Centre is within the boundaries of the park; a pool that hosted champion swimmers in 2012. The park has become its own legacy, ever-expanding following the events of the London Olympics. The idea behind the park, now, is to make the surrounding community more vibrant and celebrated.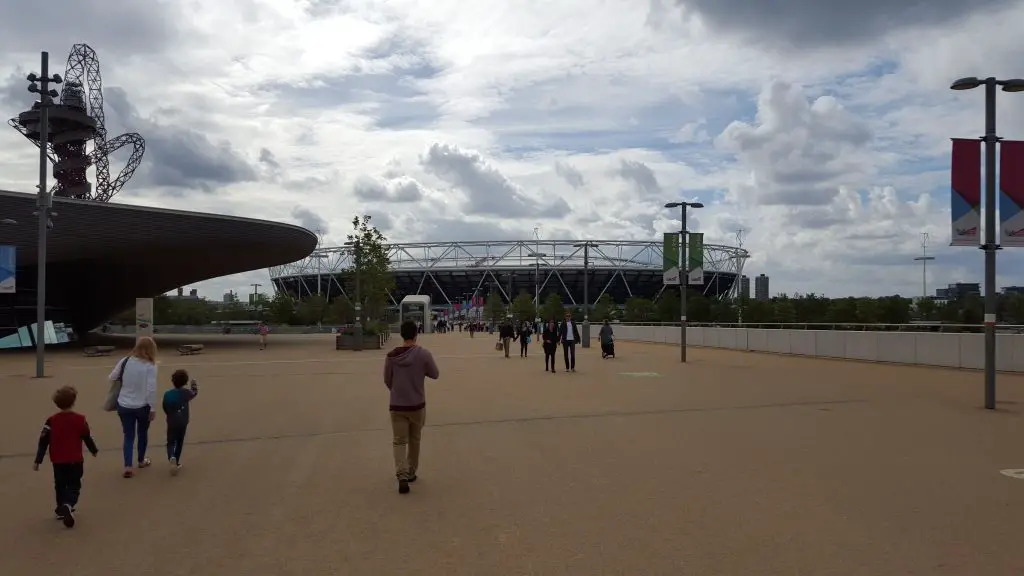 17. Greenwich Park
One of the most famous parks in London
Great parks near me? This is definitely one of the top big parks near London. If you are a fan of big parks in London, then head out to Greenwich Park! Amazingly close to the River Thames, Greenwich Park lies waiting for those with a love of wandering. Greenwich is another of the largest green spaces in London and is also a royal park.
From Greenwich Park's own Prime Meridian, you can see one of London's most iconic and inspiring views; the Prime Meridian is the line of reference for the rest of the world. From this point of Longitude Zero, every other angle is measured. Basically, this is the very point for the GMT timezone.
18. Richmond Park
Best park in London with deer
How many royal parks in London? The next royal park on the list, Richmond Park is a place that many go to for their Christmas trees each year. But more than that, Richmond Park's grounds support the life of a range of fauna and flora, including many different wildflowers and rare species of birds and bats. It's also one of the most romantic places in London.
If you aren't visiting for the wildlife or for the trees, why not try your hand at power kiting or horse riding? For something gentler, there's also golf and cycling on the Tamsin Trail. Anyone looking for nice parks around London has to visit Richmond Park!
Richmond Park is also one of the most famous landmarks in England!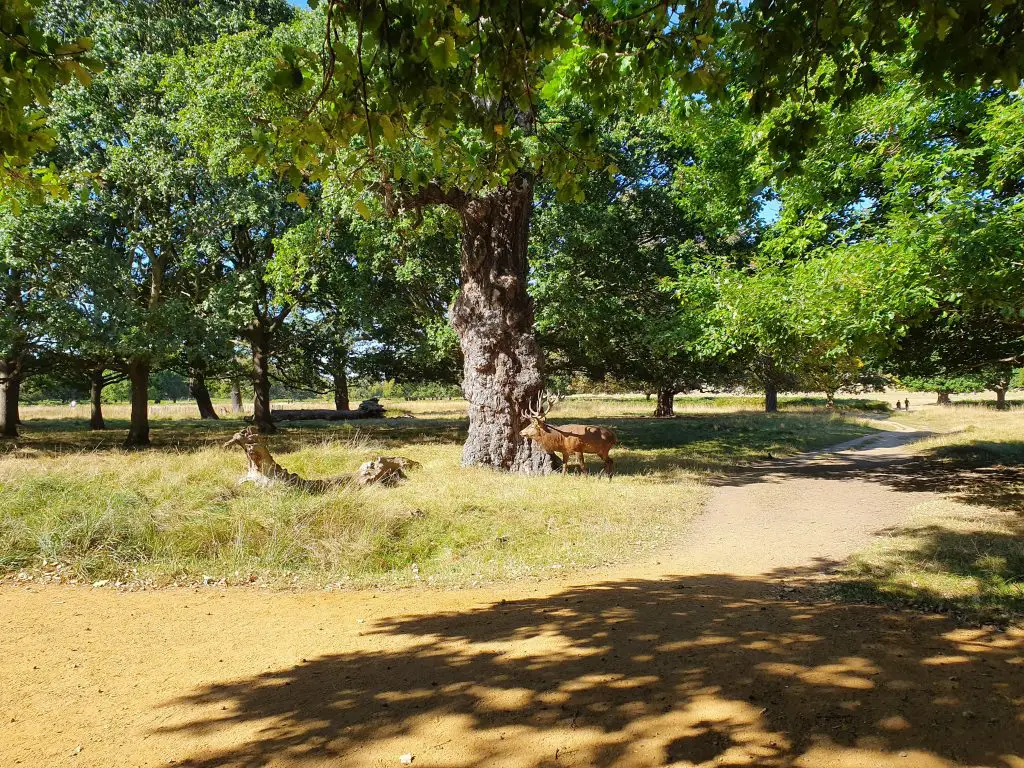 Read also: Can you really watch deer in Richmond Park London?
19. Bushy Park
One of the best parks near London with a view
Outdoor parks near me? Our top London parks list wouldn't be complete without Bushy Park!
Along the Longford River, you'll find Bushy Park. This park is famous for its red and fallow deer, roaming in herds across the acres of parkland. Bushy Park is also another of London's eight royal parks, which means that the deer are fully protected by the Crown.
In addition, the park is linked to the Hampton Court Palace and has many waterways and gardens for visitors to explore. A quick fact for our readers: During World War II, Bushy Park actually became a US airbase, the same airbase that the D-Day landings were planned from. This really is one of the top parks outside London.
20. Walpole Park
One of the best parks in London for dogs
Pretty parks near me in London? There are many stunning parks near my location. Walpole Park certainly has an interesting history. It was officially handed over to the people in 1901, to become a public park, but before that year it was a place of historical significance; more so than it is today. Before becoming a park, Walpole was known as Pitzhanger Manor and Walpole Park in the 1800s.
Pitzhanger Manor still stands on the original landscape, and the whole area is seeped in memories of a time long passed. Today, the park is open to any member of the public and run entirely by Ealing Council. There's a learning centre, a garden, a café, and a playground on the grounds.
Yes, it's not the biggest but it really is one of the best parks in London England!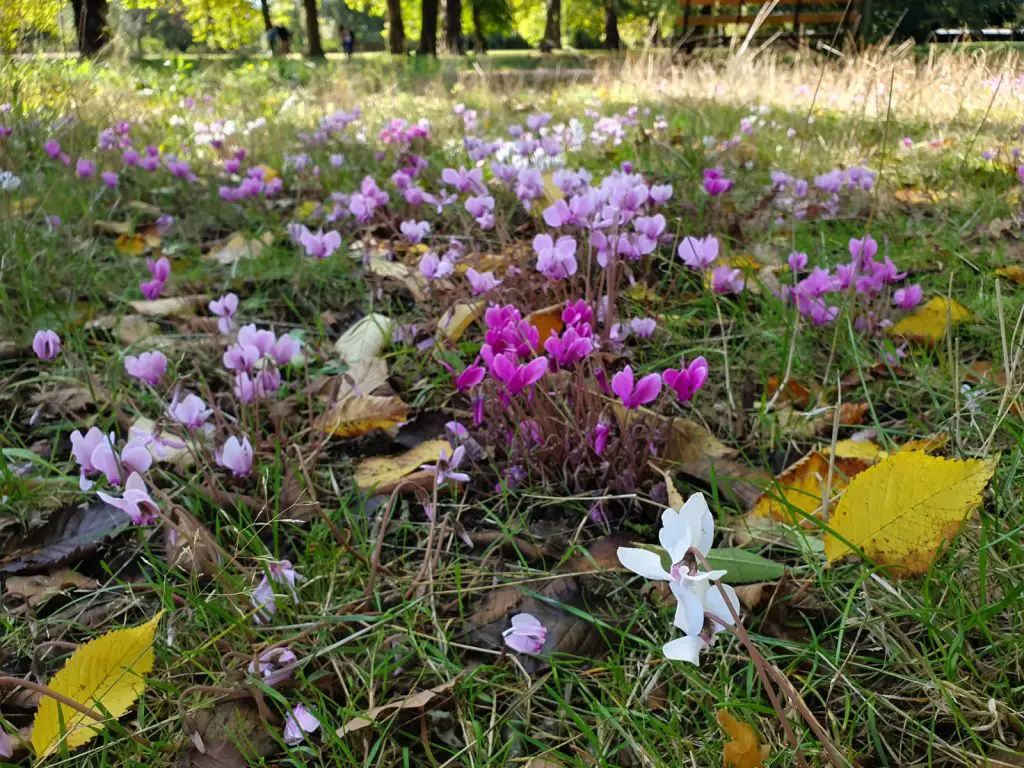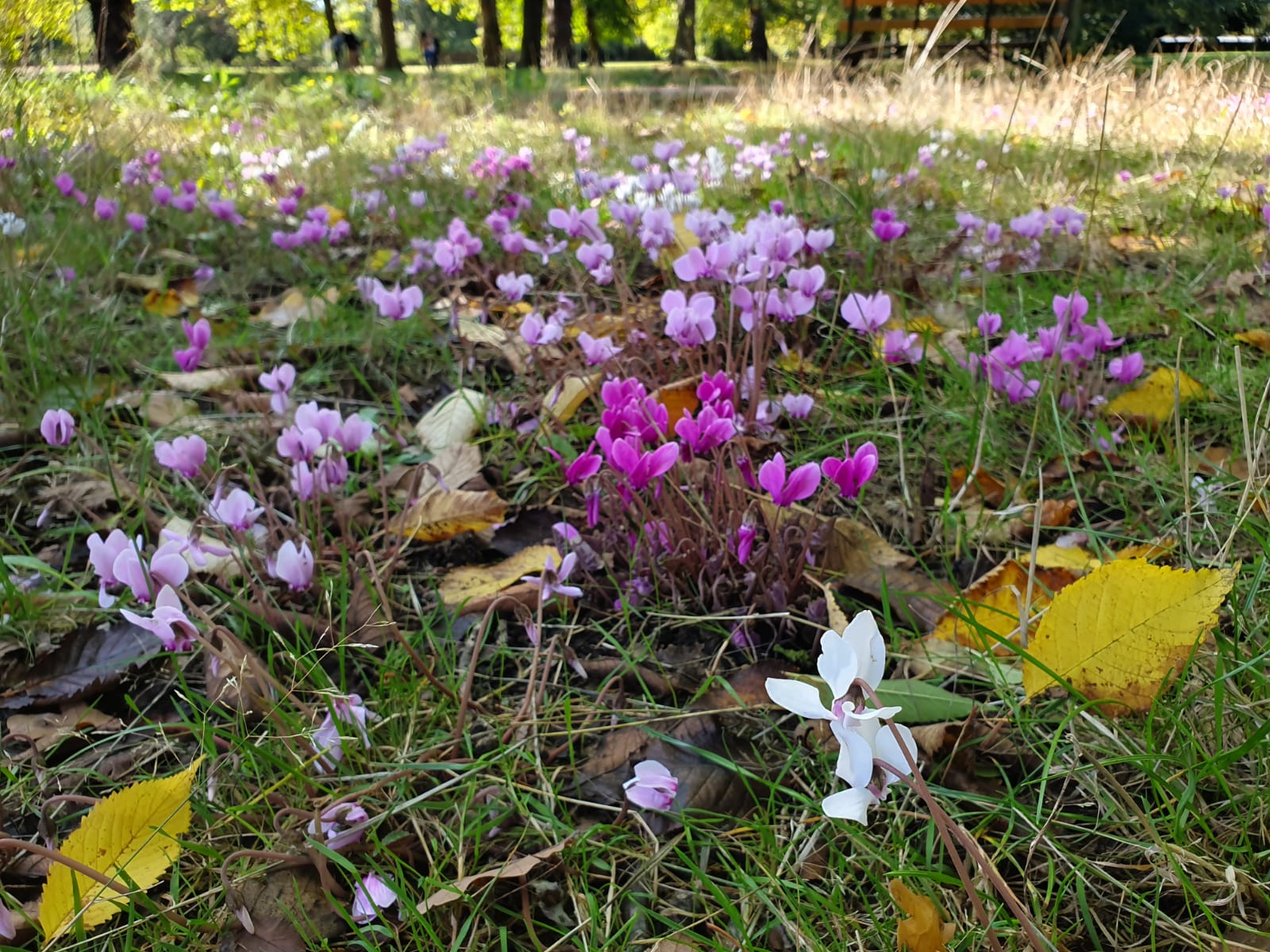 21. Kew Gardens
One of the prettiest parks in London
Local parks near me? Also known as the Royal Botanic Gardens, the Kew Gardens are a place of science and conservation. In these 130 hectares of land, visitors can stroll through tropical greenhouses or even take to the treetop walkway for some truly magical views. Many call it the best London park to visit!
Kew Gardens is London's largest World Heritage Site, protected by UNESCO. Here, visitors can find the world's most diverse range of plants; thanks to the scientific research that takes place daily. Discover the beauty of nature like you've never seen it before! 🙂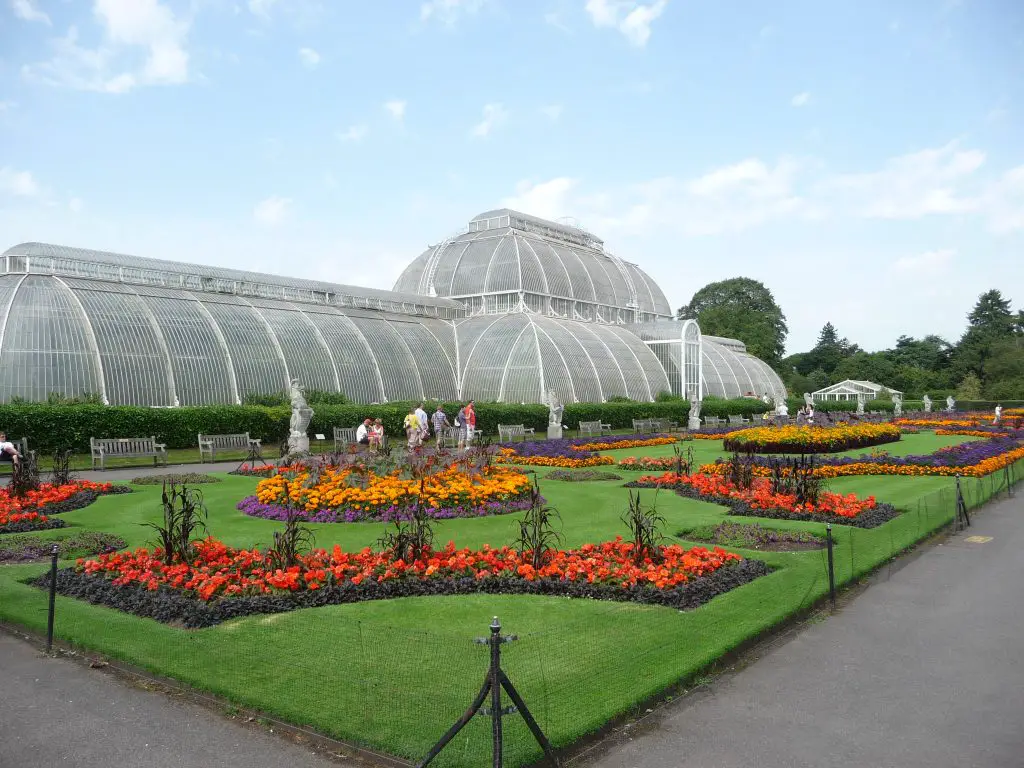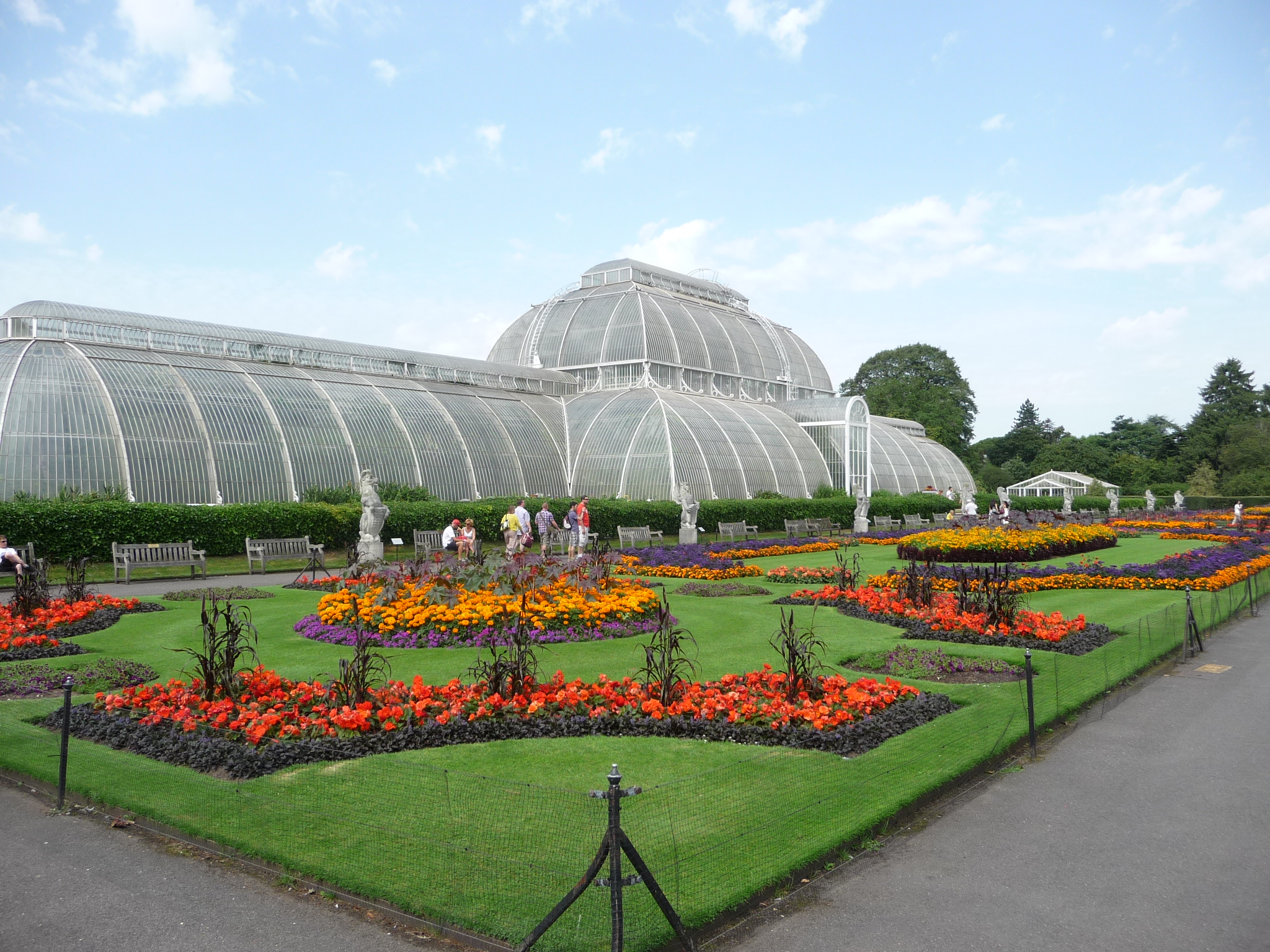 22. Gunnersbury Park
A great park in London for bbq
Most beautiful park in London? It's not the largest park in London but it really is worth visiting as it's the best park for picnic in London!
Within the London borough of Hounslow, you can find the elegant grounds of Gunnersbury Park and Gunnersbury Park Museum.
The history of western London is waiting to be uncovered inside this wonderous space and its Grade II Georgian mansions; a great visit for any history buff.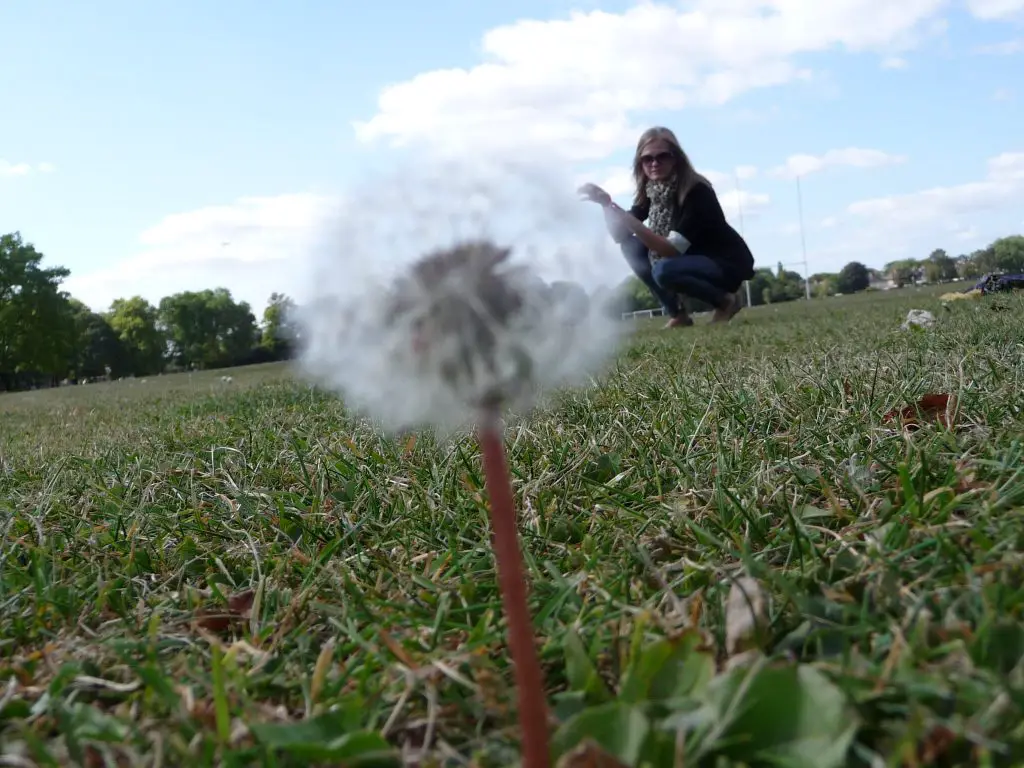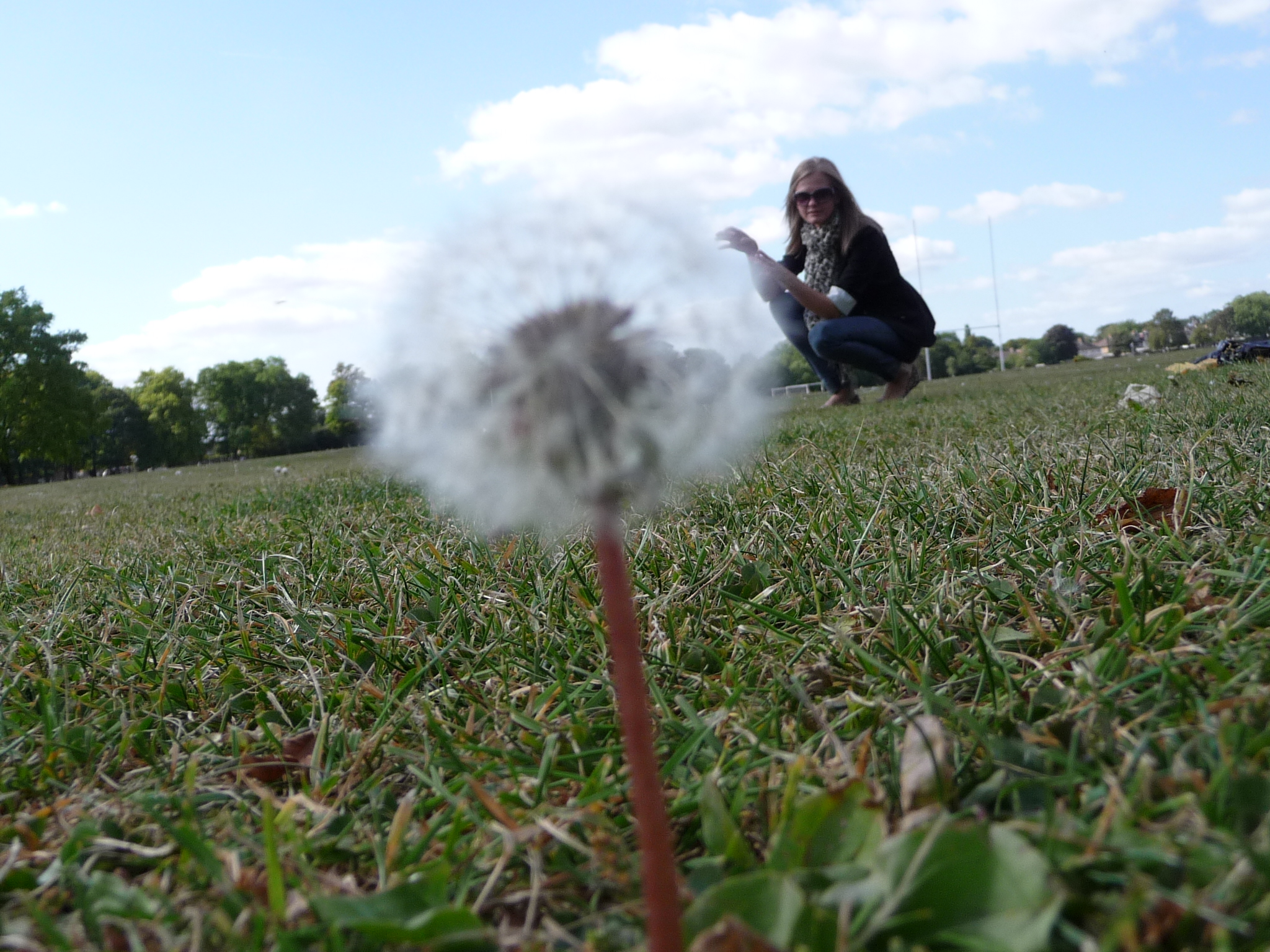 23. Lammas Park
One of the best parks in London for toddlers
Green areas near me? There are many nice parks in West London and Lammas Park is one of them! Open since 1881, Lammas Park is a simple park for those looking for a place to unwind and relax. The park has a hint of English countryside washing over its pathways, and it has become a very welcome getaway from the bustle of the city.
Lammas holds 19 tennis courts within its fences, and the blossoming flowers are a sight for sore eyes each summertime. So, are you going to visit the Lammas Park tennis court soon? 🙂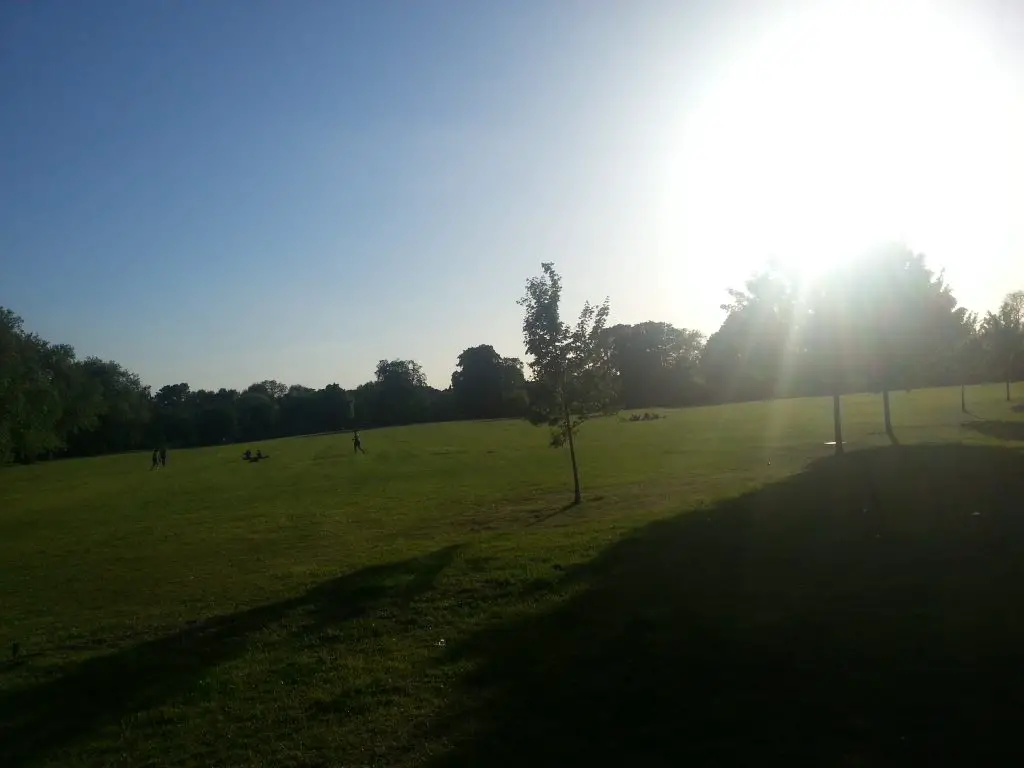 So, what's the best park in London?
London has a number of famous and beautiful parks and nature reserves. These peaceful areas are the home of many tourist attractions; from London's Eye's St. James' Park to Cannizaro's Sunken Garden, there's so much for the average or adventurous traveller to find in the vibrant greenery hidden around the corners of London.
If you're looking to escape the life of the city or venture out away from the usual haunts of England's capital city, then at least one of London's parks is sure to entice you.
So, wheter you are planning to visit the largest park in central London or one of the eight royal parks of London you can be sure that all of them can be easily named as best London parks!
But, to be perfectly honest, you're more likely to be captivated by several of these parks, rather than just one of them 🙂 So, which of the parks in London is your favourite? 🙂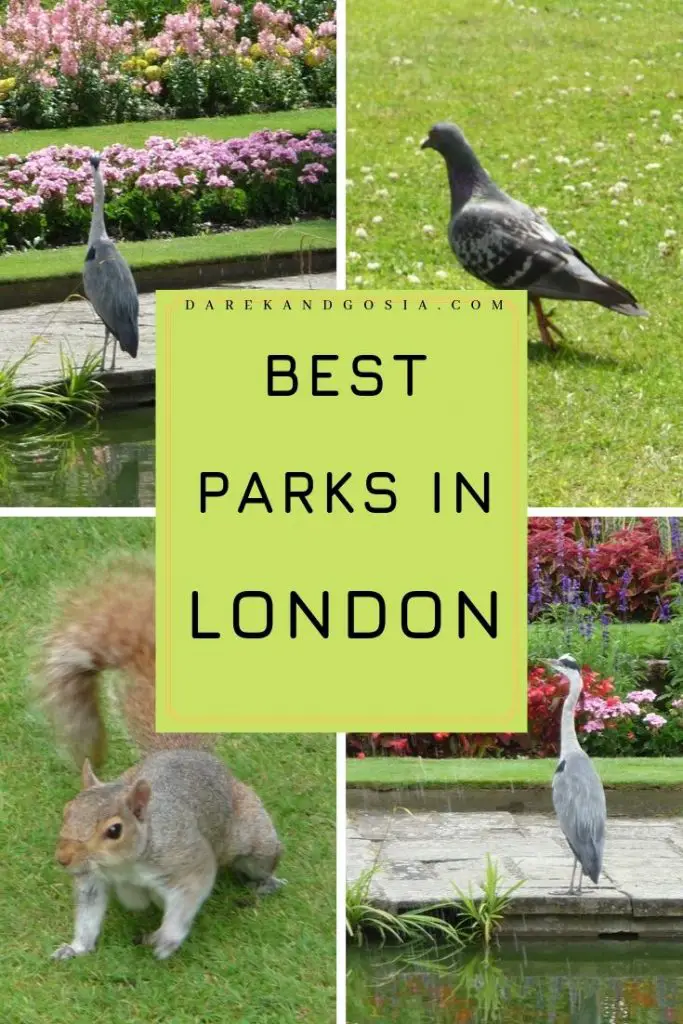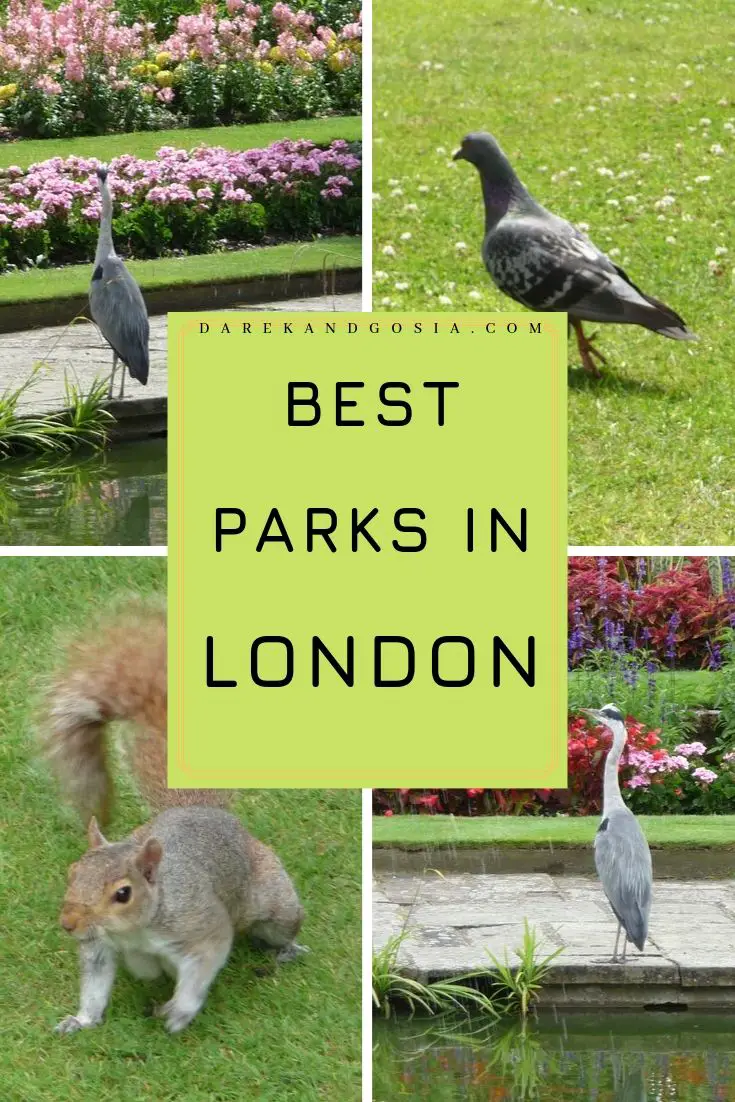 So there you have it – a tour of London's most enticing parks, a treasure trove of beautiful, famous, and some hidden green spaces that pepper this great city. Each park, whether it's one of the biggest parks in London or a hidden gem, has its own unique charm. From the city's bustling heart to its serene outskirts, there's always a nice park near you.
Stroll through the historic paths of the famous parks in London, or immerse yourself in a tennis match at Lammas Park. If you're seeking tranquillity, escape to one of the beautiful parks near London, or enjoy the fun-filled playgrounds at the best parks in London for kids.
And let's not forget the royal parks, those green hearts of the city, home to an abundance of wildlife and the coveted title of London's largest park. Even in the busiest corners of the city, you can discover a large park near you, offering a slice of serenity amidst the urban jungle.
Remember, whether you're seeking a leisurely picnic spot, a place to engage with nature or a fun day out with the family, there's always a great park in London waiting for you. So next time you're looking for the best park near me, remember our guide and venture out to explore the verdant beauty London has to offer. Happy exploring!
Articles you may like: